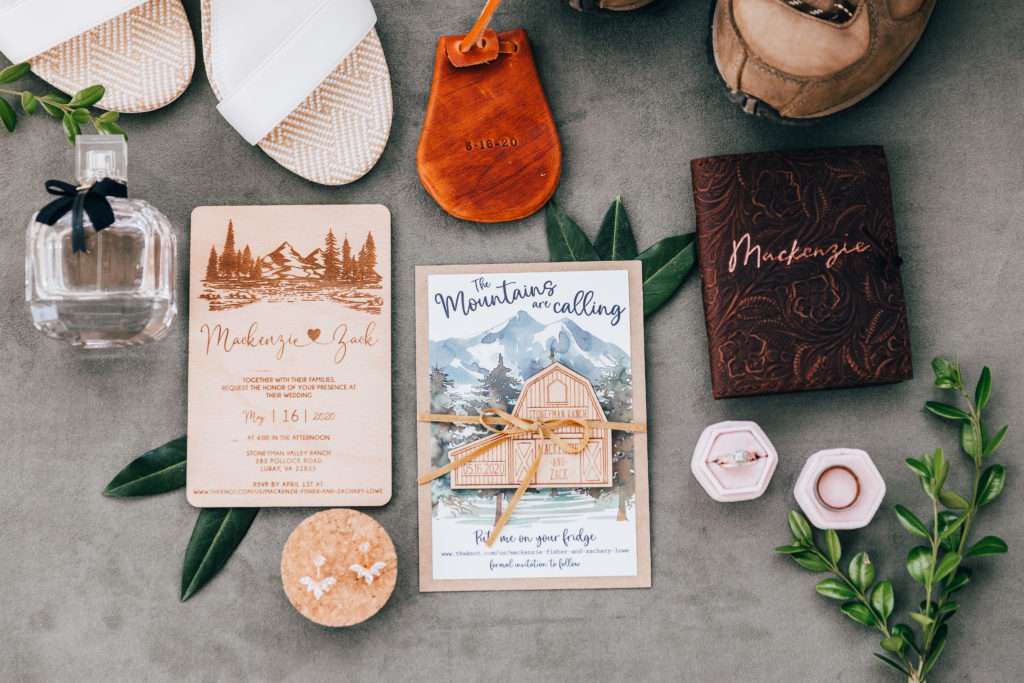 From the first time they met to their wedding day, mountains have been a big part of this special couple's relationship. While attending High Point University, Mackenzie and Zack met on a hike during their freshman year. The hike was in Hanging Rock State Park in North Carolina.
"Zack went on to propose to me on a mountain as well, which is why we were determined to have a mountain wedding!"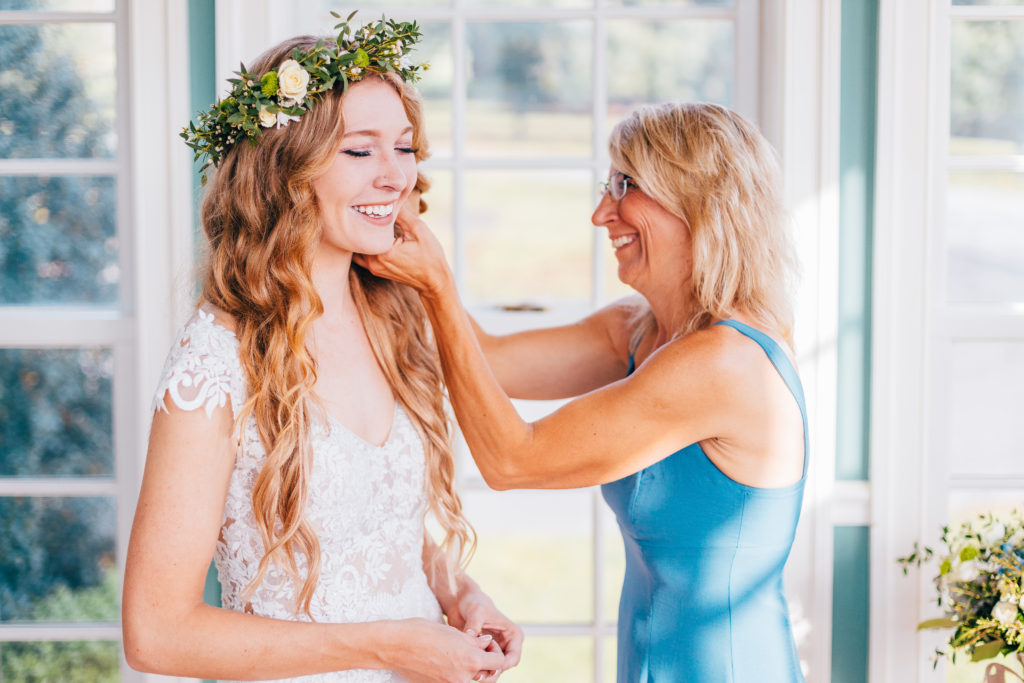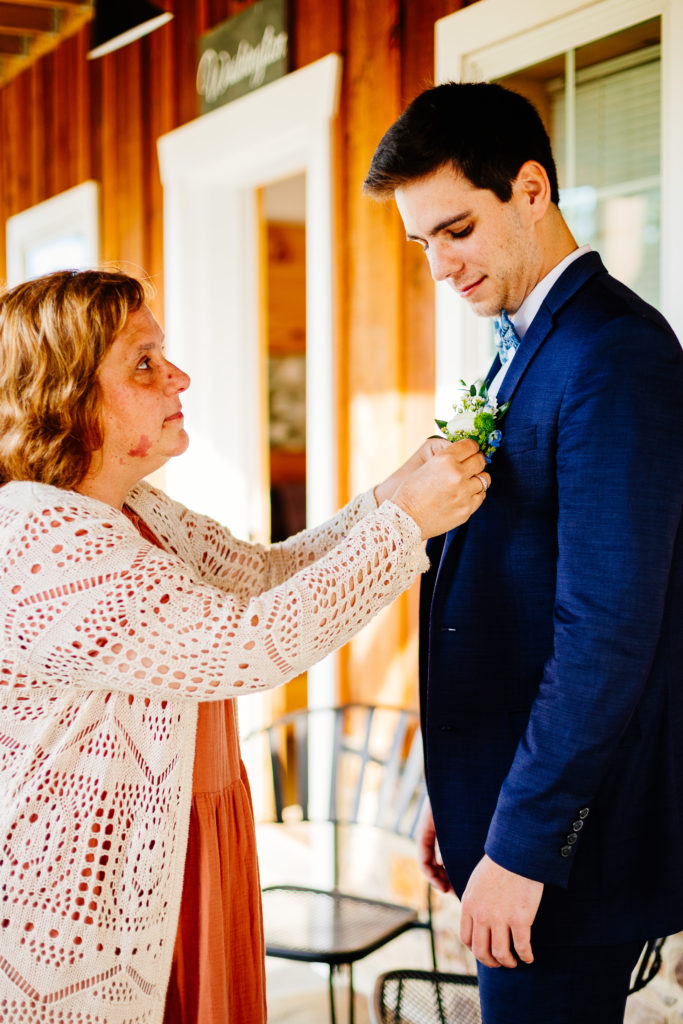 Mackenzie was a part of their college radio station, so Zack came onto her show as a special guests. "Such a fun first date because we both got to bond over our love of music, and he had really good song suggestions, which was a huge plus!"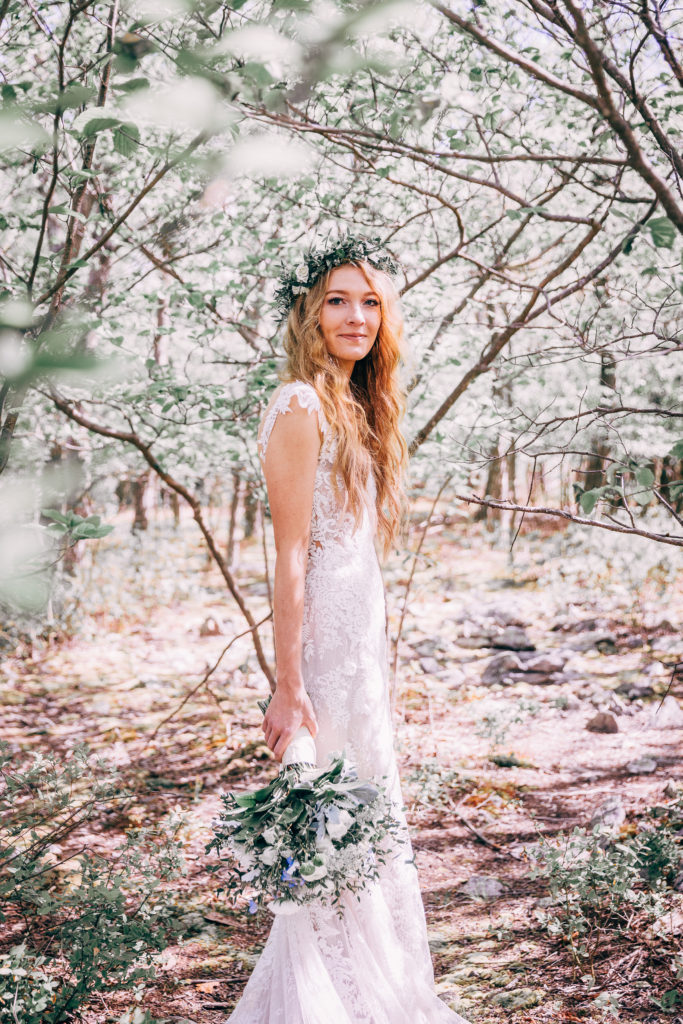 The Scoop:
Bride: Mackenzie, 23, Musician/Digital Media Manager
Groom: Zachary, 24, Staff Auditor
Wedding date: 5/16/2020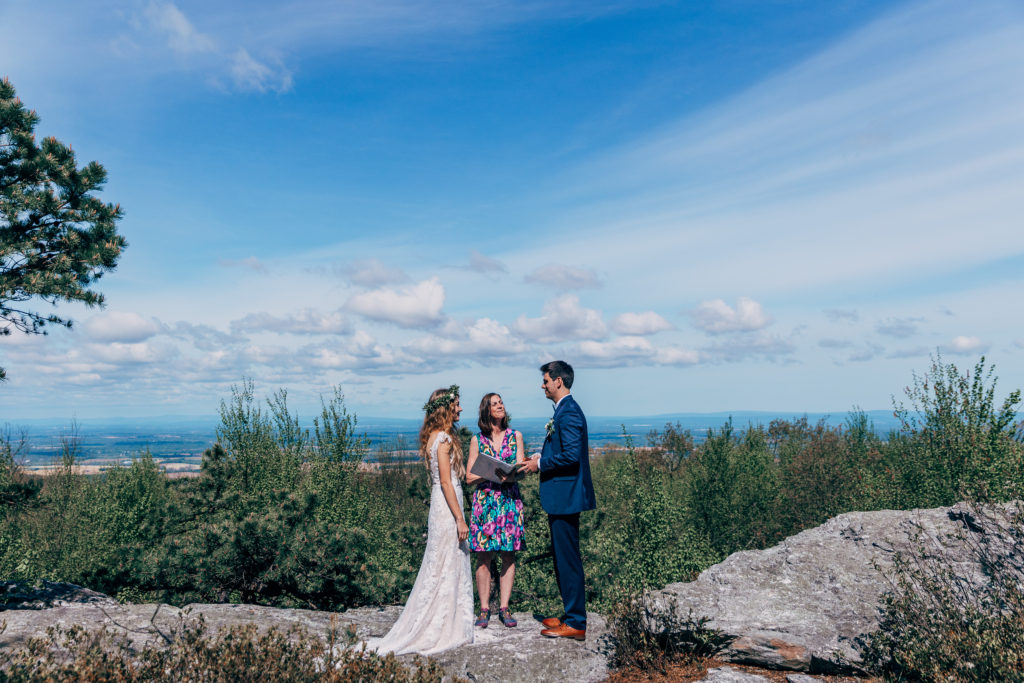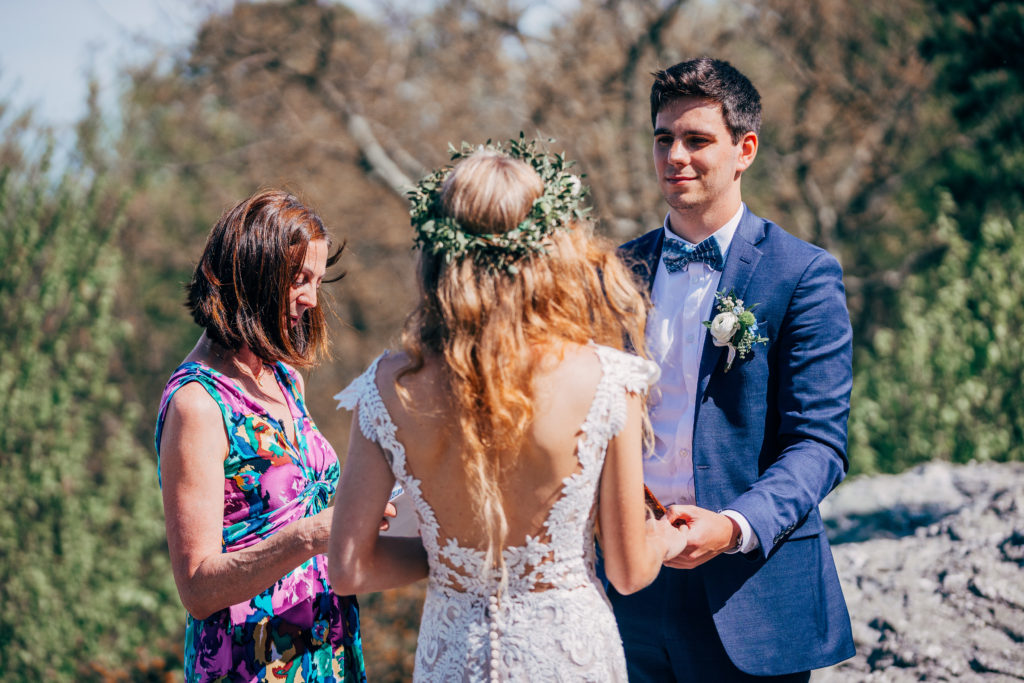 Mackenzie describes their special day as a quarantine elopement success story.
"We found out about the quarantine a day after my bridal shower and a week before my bachelorette party…so we were very much in full wedding mode. Since we were doing so much DIY for the day, we had been working on a ton of projects at this point as well and had wedding crafts all over our apartment. Since both of our entire extended families live in different states or countries, we immediately knew that we would have to cancel. Most brides have to worry about if it rains on their wedding day – not if their entire family and friends group will get infected from a pandemic…so it was a very easy decision for us to make, though still sad as we had been planning a year and a half."
The couple wound up scheduling a virtual court meeting in May (after applying for their license in March). "At that point, we had about two weeks until our wedding and were hoping to get married us two and an officiant and eat Chick-fil-A after, but that was when our family and friends stepped in."
In a little over a week, the family and friends of Mackenzie and Zack planned a stunning, mountain-locale elopement for them.
They were told to show up in their planned wedding attire but leave the rest to the family.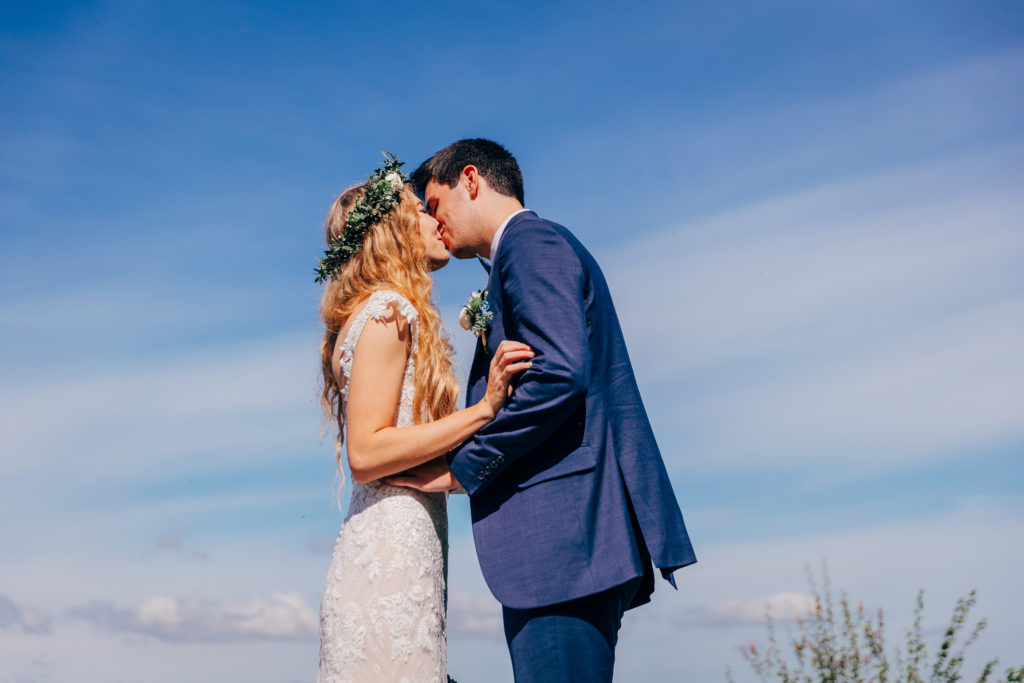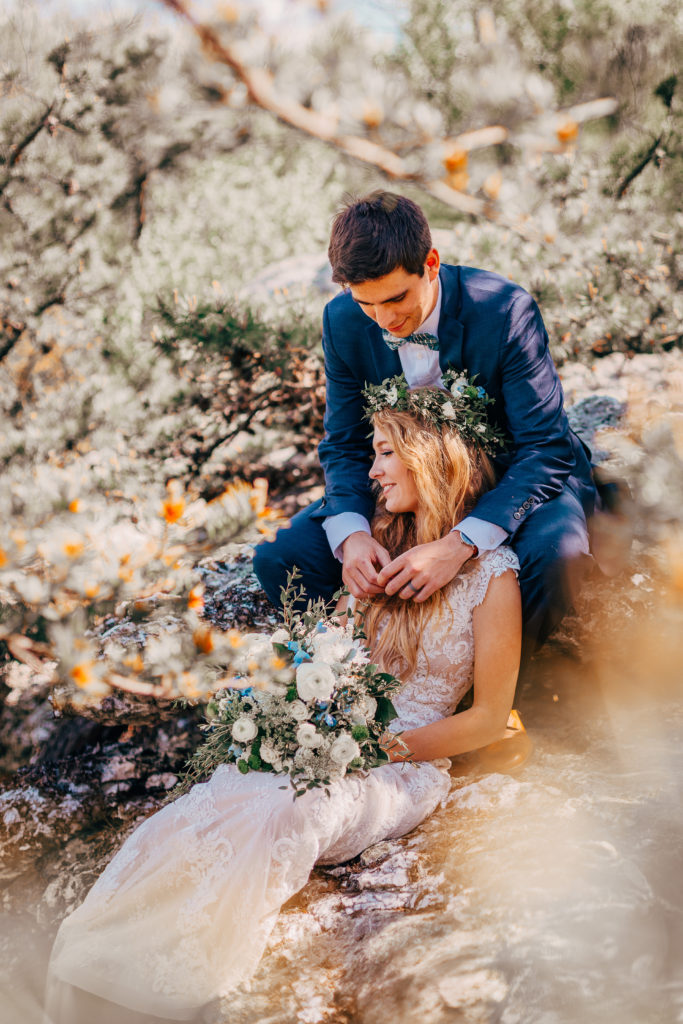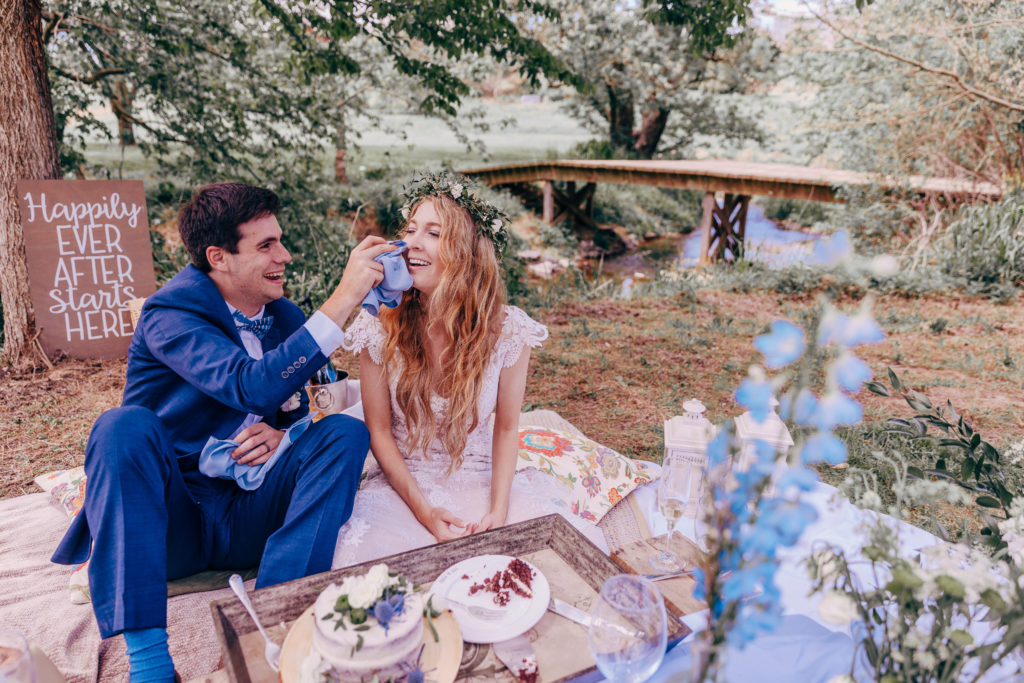 "What ensued was the elopement of our dreams, complete with surprise alpacas, a bohemian picnic by a stream, and a hike to a mountain ceremony on the Appalachian Trail. It was the best day of our lives, and it ended up being so much more meaningful being able to enjoy it the two of us!
"Then when we returned on Sunday, our friends surprised us with a parade around our neighborhood, with us leading the way in a white convertible. The parade ended at my high school, and all of our family and friends surrounded us in a huge social distance circle. They surprised us by playing our first dance song and we danced and cut cake."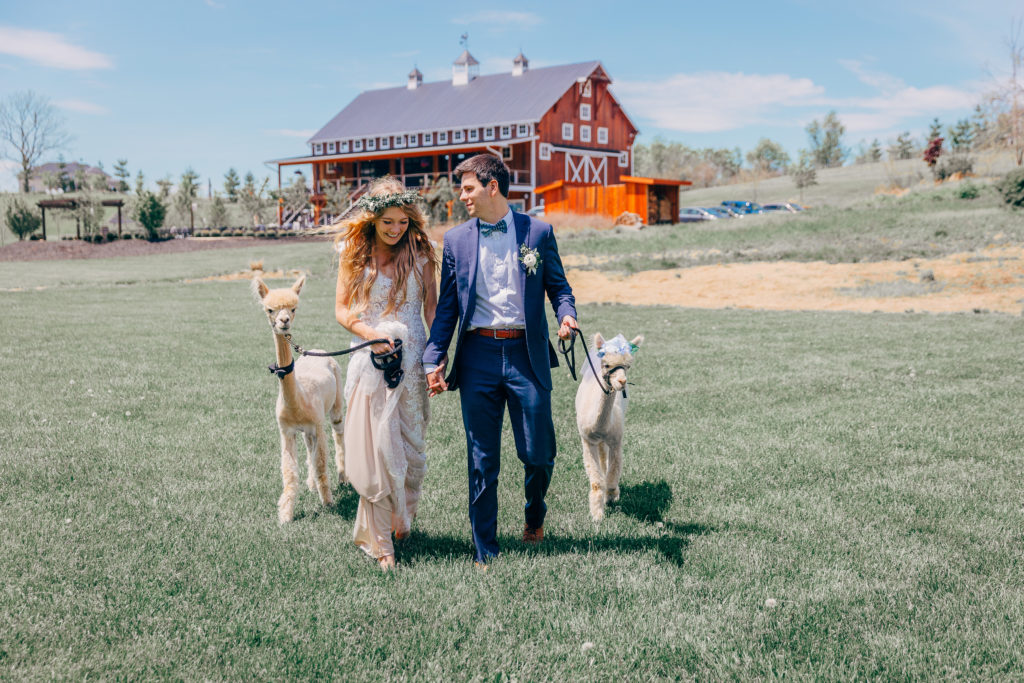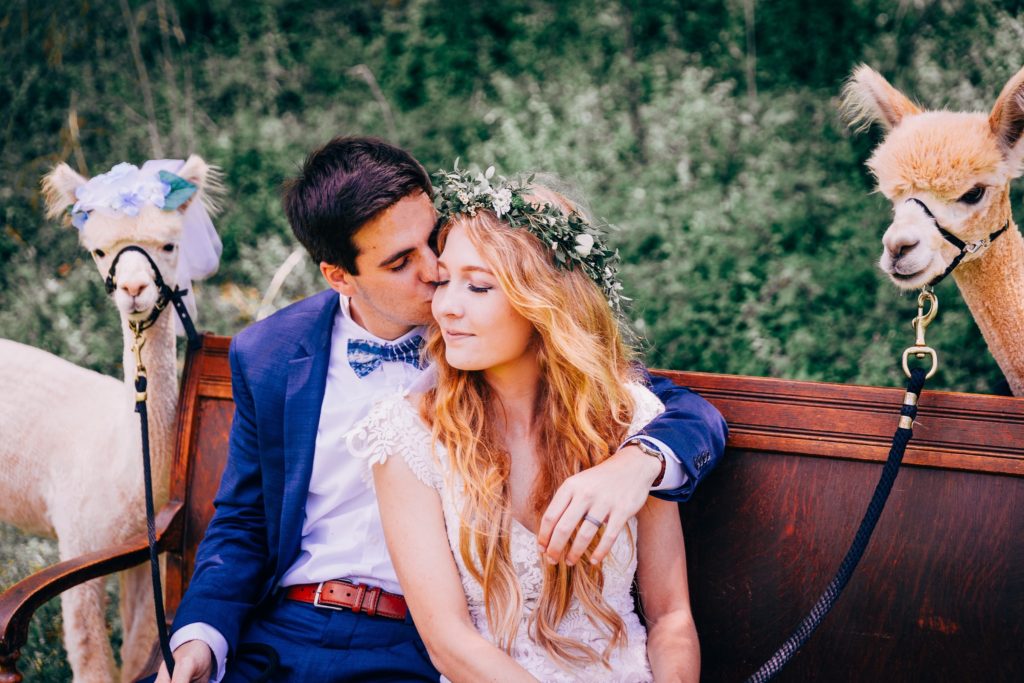 Mackenzie's wedding down was a Bohemian style dress from BHLDN. "I always knew I wanted a dress from Anthropology's wedding line, since they are so unique and have stunning details! Thankfully, I was able to still go dress shopping with my mom and friends at BHLDN in Georgetown before COVID, and it was the best day!"
"On my floral bouquet, we featured a cross necklace that was my grandmother's. My block heels were from Kelly & Katie and has super unique stitching that fit the boho vibe of the day."
Mackenzie chose a dusty blue shade for the perfect, simple color scheme for their rustic Bohemian mountain wedding.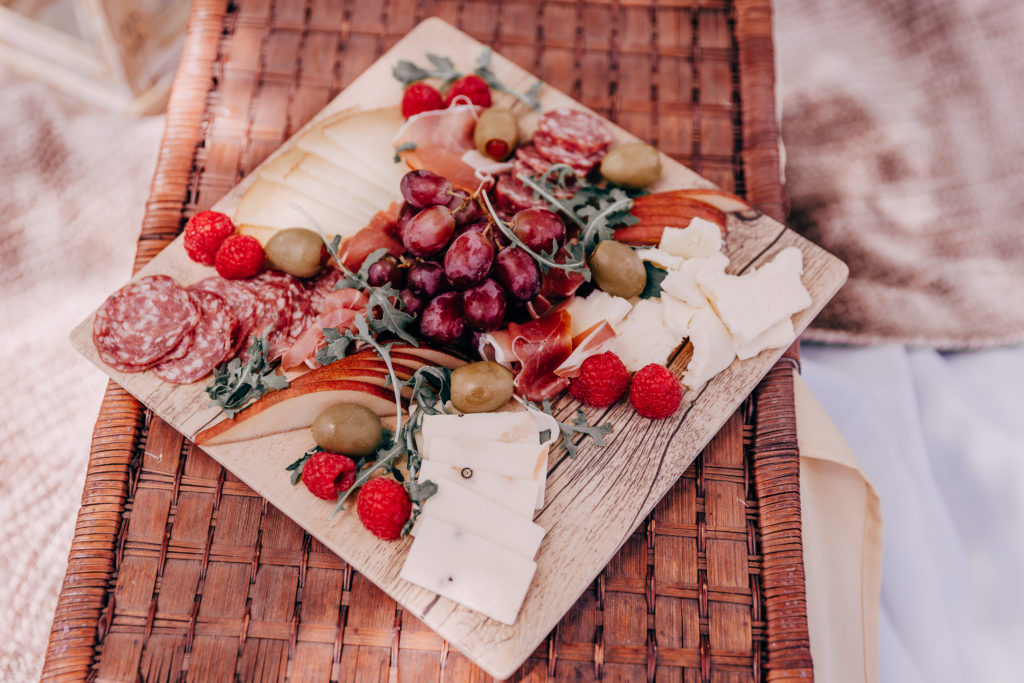 "Our family surprised us with the venue, and we couldn't have chosen better ourselves. Zion Springs was the most stunning place for a mountain elopement, and it came together perfectly."
The night before the wedding, the couple did a special Zoom call with their bridal parties. The day after, the family and their dog went to Zion Springs to join Mackenzie and Zack for some family photos.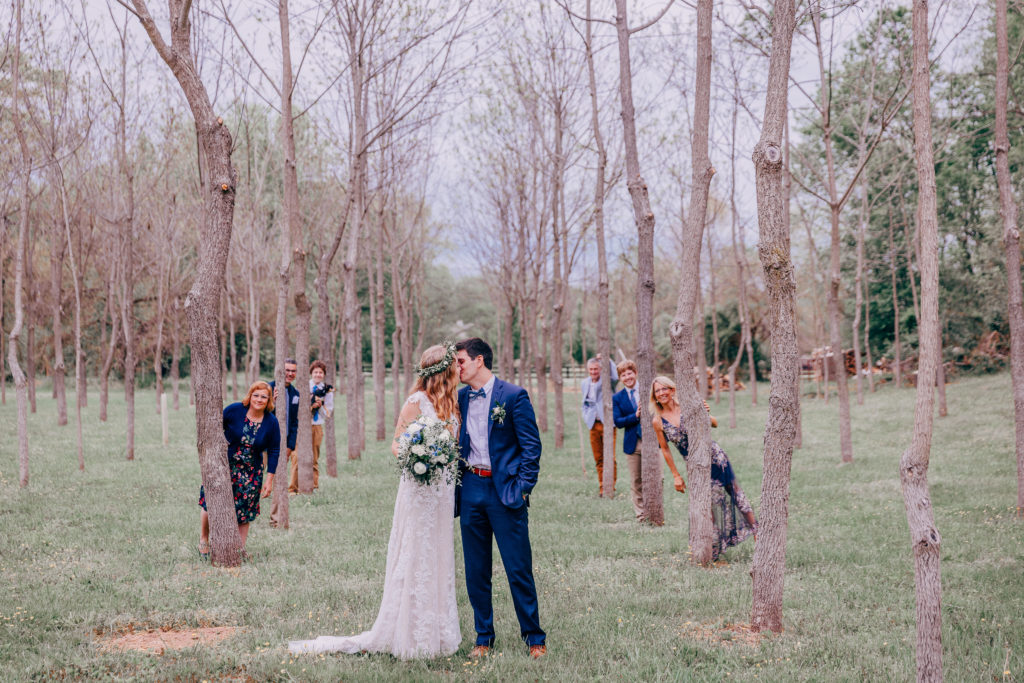 Mackenzie offers these thoughts for brides planning their weddings now. "Some advice for COVID brides: Every couple is different,
just like every wedding is different. We have had so many friends who have had to make this difficult decision, and I think it really comes down to what you and your fiancé think is the best way to celebrate your love story."
Every COVID wedding story is going to be an amazing, memorable story.
Congratulations to Mackenzie and Zack! Thank you so much for sharing your beautiful, special day with us.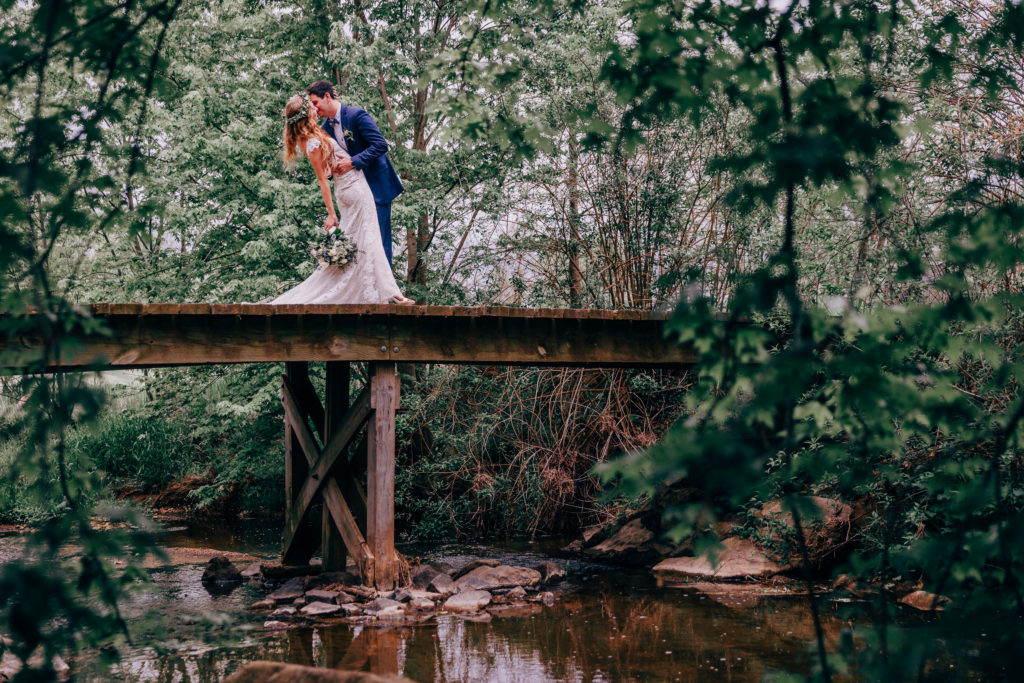 Venue: Zion Springs, Hamilton, VA, 540-808-4224
Photographer: Doug Johnson, Hamilton, VA, 540-808-4224
Video: Iron and Ivy Films
Design & Staging: Lisa Hall, The Wedding Niche, (703) 346-0888
Alpacas: Little Quarry Run Alpaca Farm, Ruckersville, VA, 434-531-4410
Gown: BHLDN
Hair & Makeup: DIY
Invitations: Etsy
Honeymoon: We had booked Positano in the Amalfi Coast, but are most likely pushing that to next year because of COVID.