Determining where to have your wedding is a major choice for any couple. Some decide to go on adventures with destination weddings, others like to keep things close to friends and family. For Mara and Ryan, the choice was obvious. They wanted to pay homage to the place they met.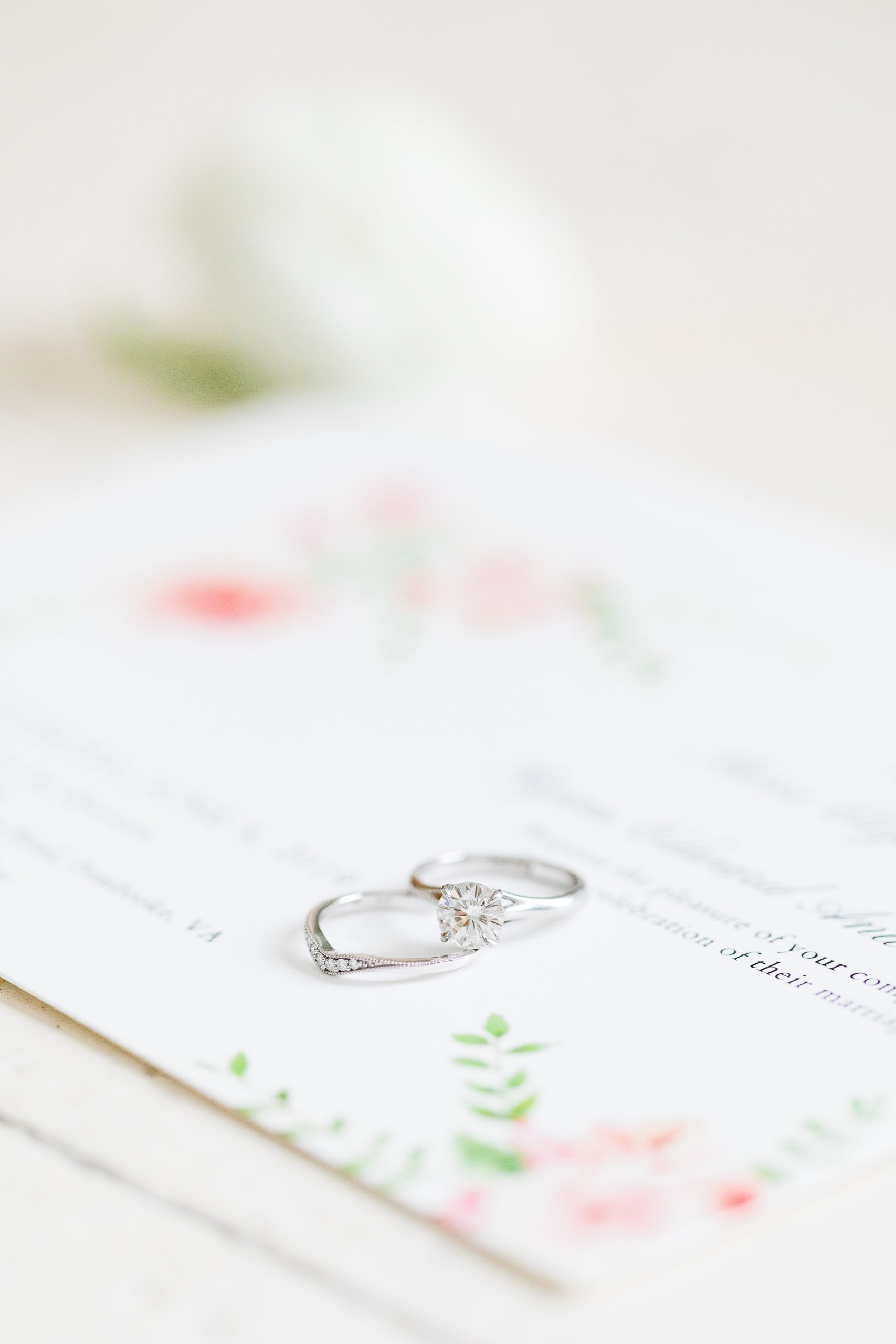 Mara and Ryan met while they were studying for their undergraduate degrees at Virginia Tech—some mutual friends were hosting a small gathering, and as fate would have it the two met in a hot tub! They had an instant connection, sticking together throughout their entire undergrad, and then maintained a long distance relationship while Mara went on to veterinary school in Tennessee.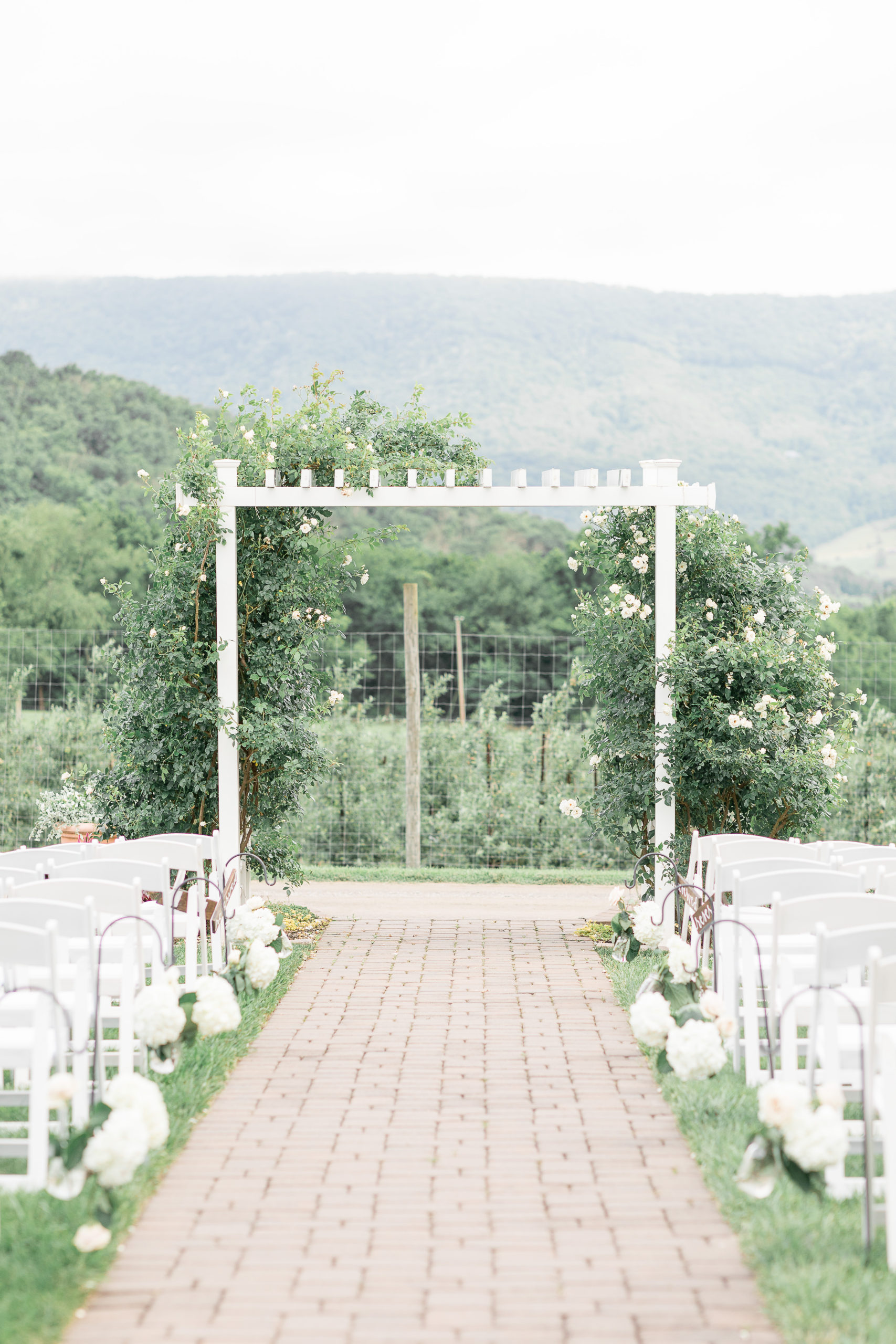 The couple landed on Doe Creek Farm in Pembroke, Virginia. The historical site painted a luscious green backdrop of apple orchards. The ceremony took place under a beautiful white arbor, covered in white roses. The rolling mountains played out in the background, and the bridal party glowed in a blush pink, with the groomsmen in a soft, trendy grey.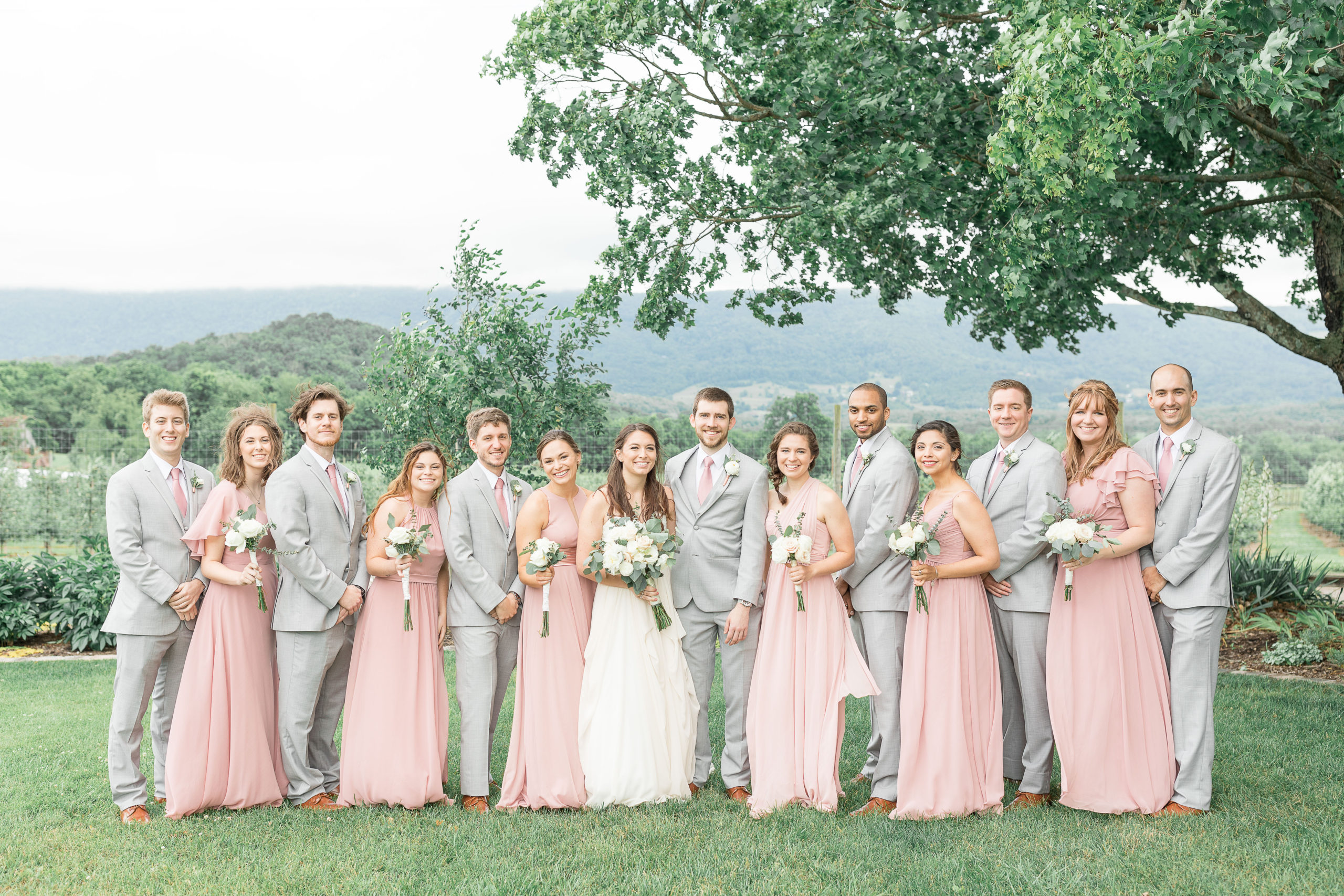 Mara was styled in a soft, flowing gown from Loveliest Bridal, paired with lace and pearl accents that give it a glamorous vintage feel.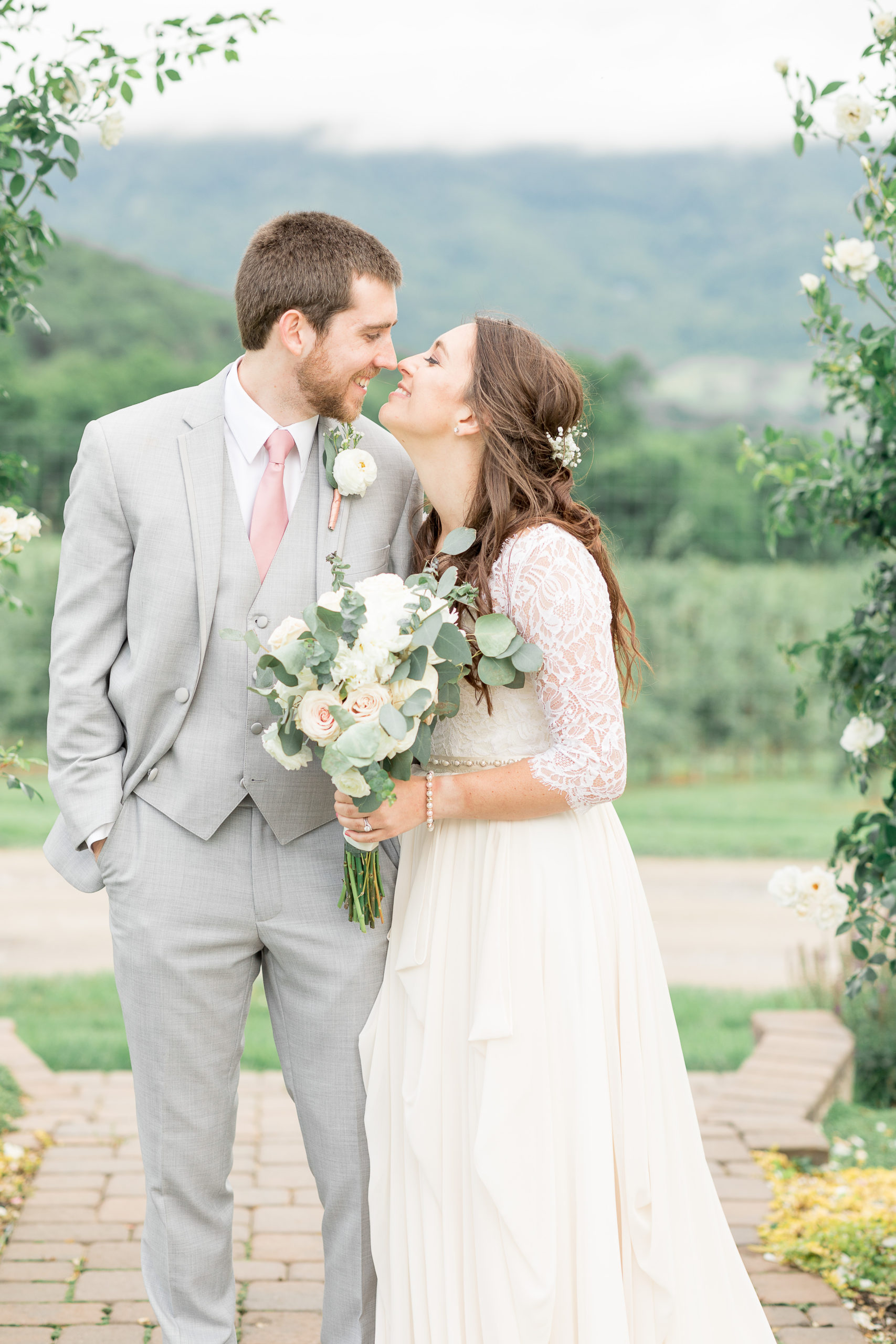 The orchard was a stunning setting for portraits, and Mara and Ryan's joy showed through every one.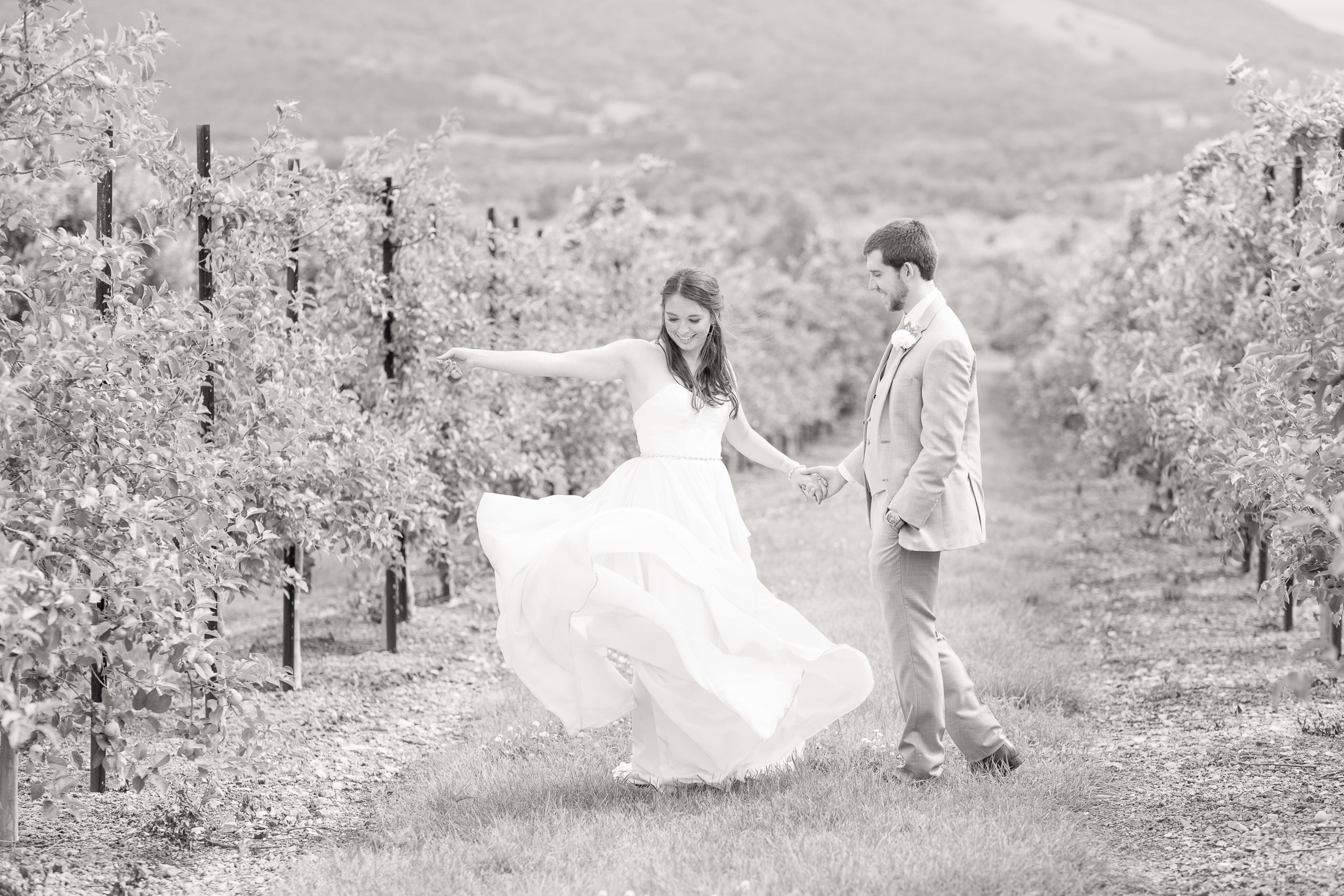 After the ceremony, an airy reception hall awaited the bridal party and their guests. Brittany Vickers planned a beautiful event, and the simple white details paired with soft golds on the dining chairs, pearl details, and elegant floral arrangements designed by Flower Moxie.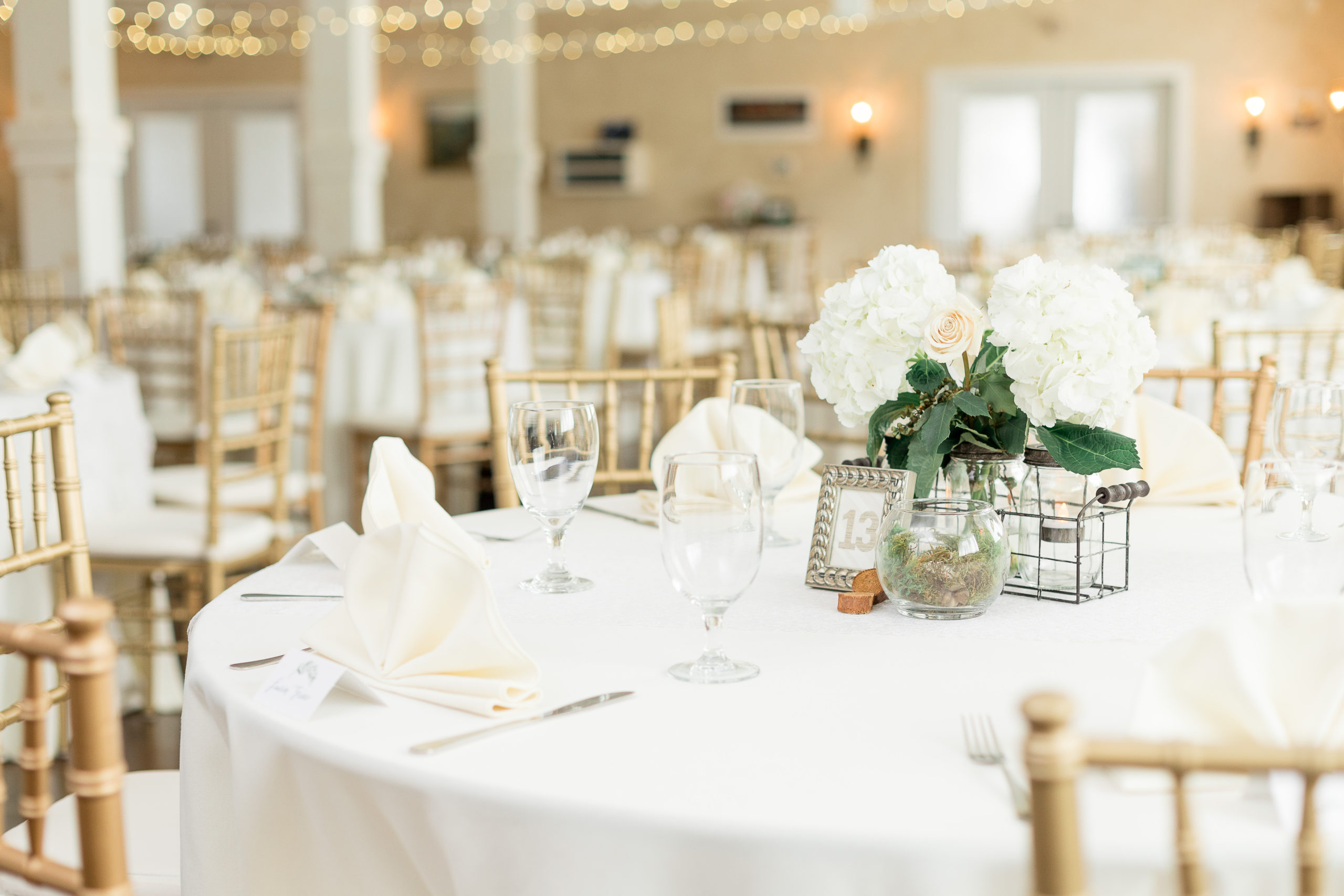 Mara and Ryan's meals were provided by The Element Catering, with Doe Creek Farm providing wines themselves. The creative and resourceful couple created all of the sweets and cake on their own!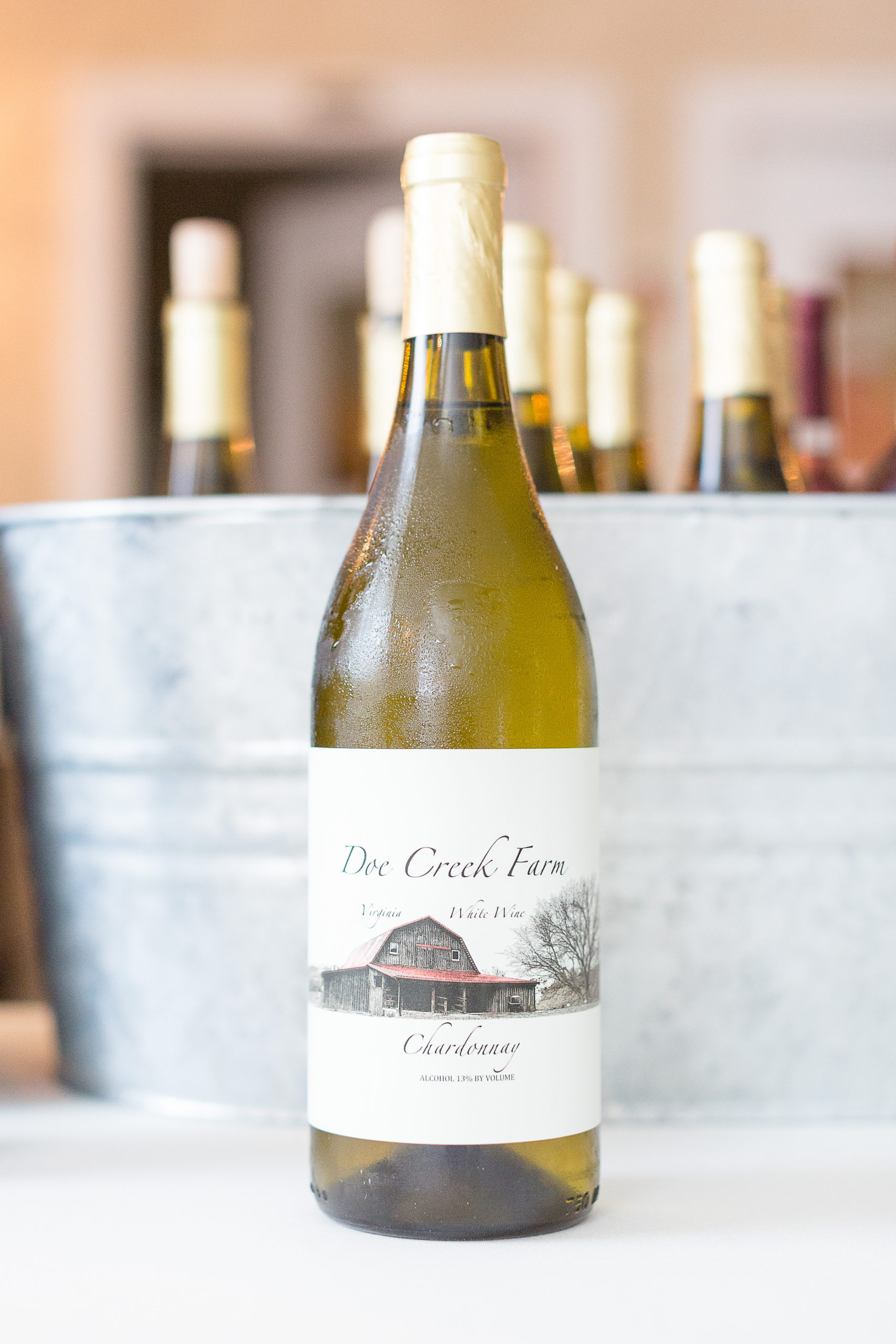 Mara and Ryan had a beautiful, fun filled day. They selected a venue in an area that held deep meaning to them, and simultaneously was able to manage many of the stressful details involved in planning a wedding. It is evident on their faces that this happy, easygoing couple was meant to be. Congratulations to them both. 
Vendor Credits
Venue: Doe Creek Farm​ 
Planner: Brittany Vickers ​
(at Doe Creek)
Floral s: Flower Moxie​ 
Hair + Makeup:
Bridal Gown Shop: Loveliest Bridal​  
Bridesmaid Dresses: Azazie ​
Groom + Groomsmen Suits: Men's Wearhouse​ 
Invitations: Zola ​
Caterer: The Element Catering ​ 
Photographer: Lindsey Rickards ​