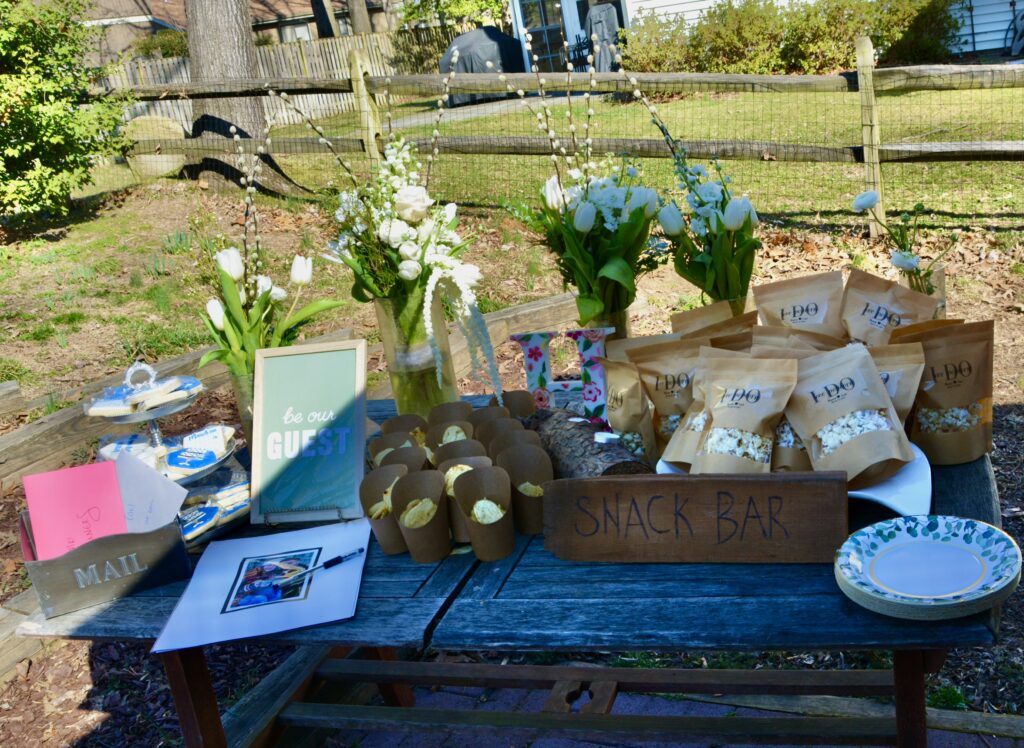 This week, we journey to Herndon, VA, for our Virginia weddings tale, where Mason and Carl tied the knot after knowing each other since high school. Their families used to take beach trips to the same beach in the same neighborhood every summer, which is how they met. And soon discovered their mutual love of movies. Off to the theater they went for their first date!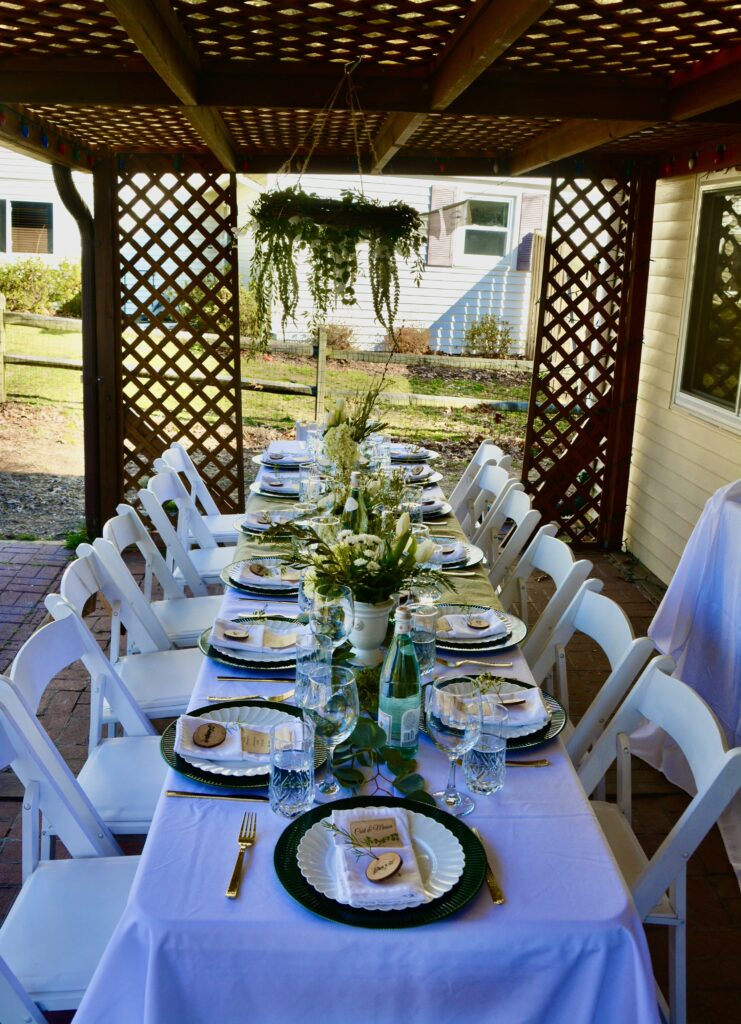 Mason and Carl were married earlier this year, still during the lockdown from COVID-19. Mason says, "I was 5 months pregnant at the time. It was in our backyard. We have a beautiful backyard with lots of trees and it's a very peaceful setting.  We had just immediate family present, and my best friends were our wedding planner/makeup artist (Krysta Z.) and our photographer (Kelly Short). We did a morning wedding with brunch food and drinks served. Because both me and my husband love breakfast food."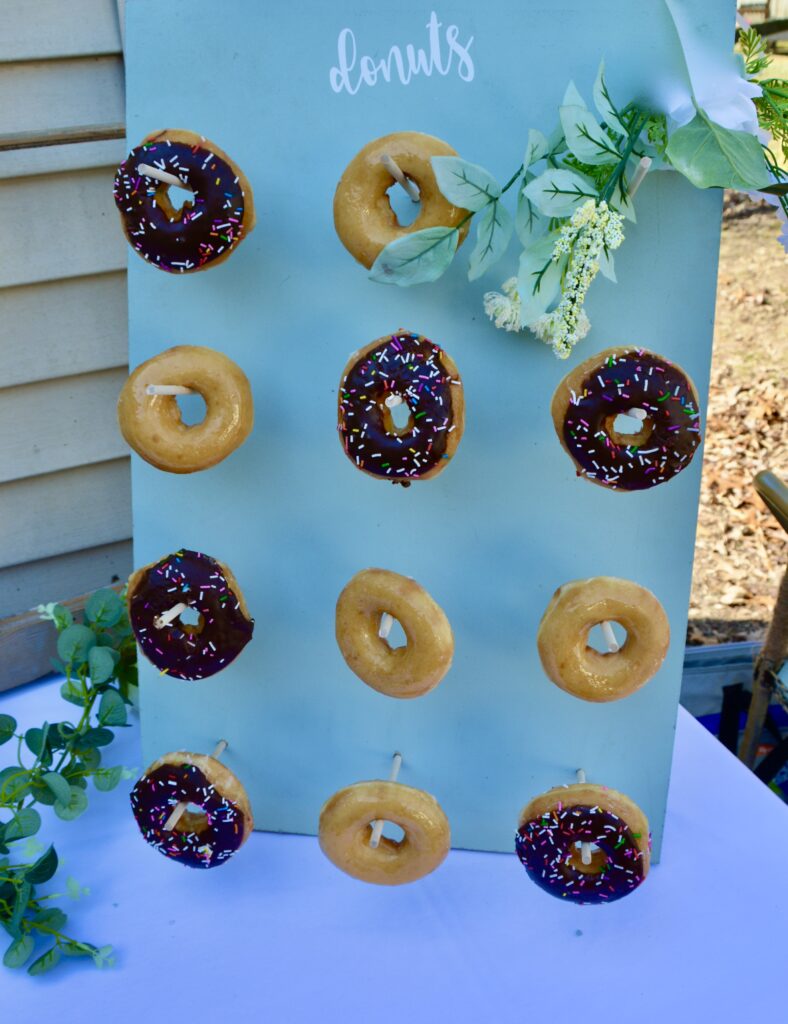 The Scoop
Bride: Mason, 36, kindergarten teacher, FCPS
Groom: Carl, 34, bank manager, Primis Bank
Wedding date: March 13th, 2021
Number of guests: 12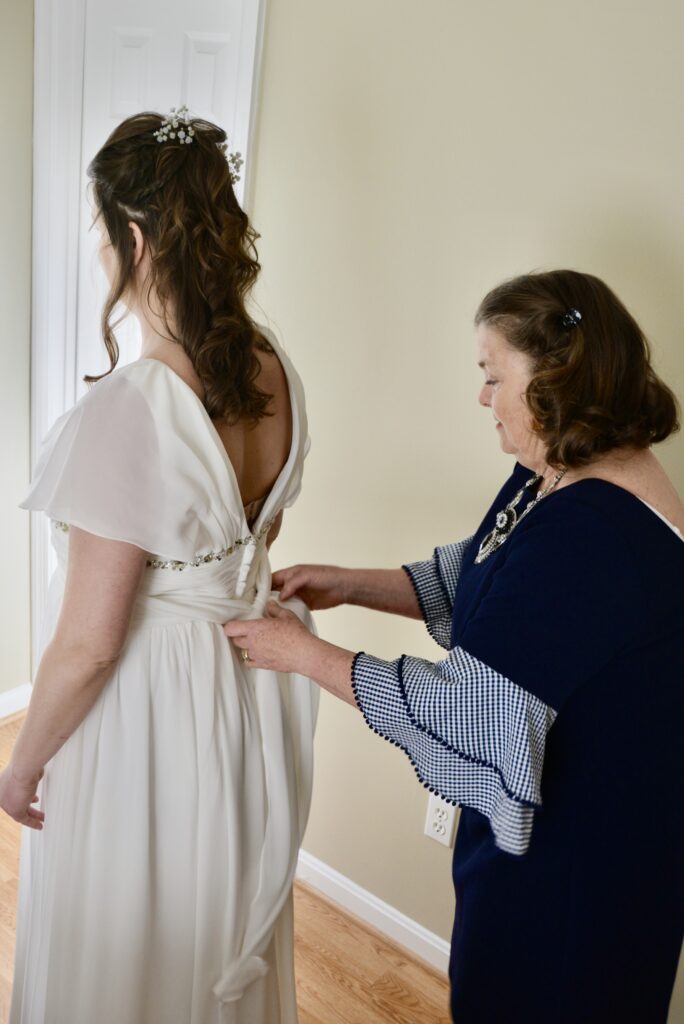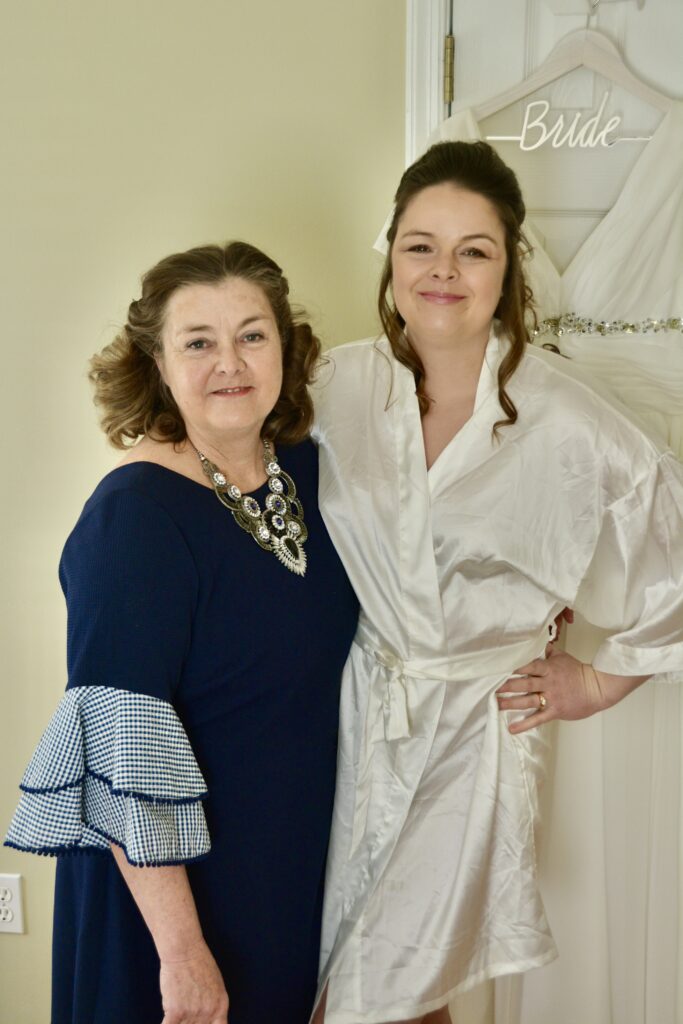 "Since I was pregnant my dress was A-line style, and very open from the chest down. I wore my mother's pearls, my shoes were flip flops because they were more comfy, and my earrings were my grandma's pearls. We really went for comfort over style."
Mason opted not to have any bridesmaids, but her sisters-in-law chose their own dresses and stood at Mason's side during the ceremony, supporting them as a couple. "I just wanted everyone to feel confident, comfortable and happy."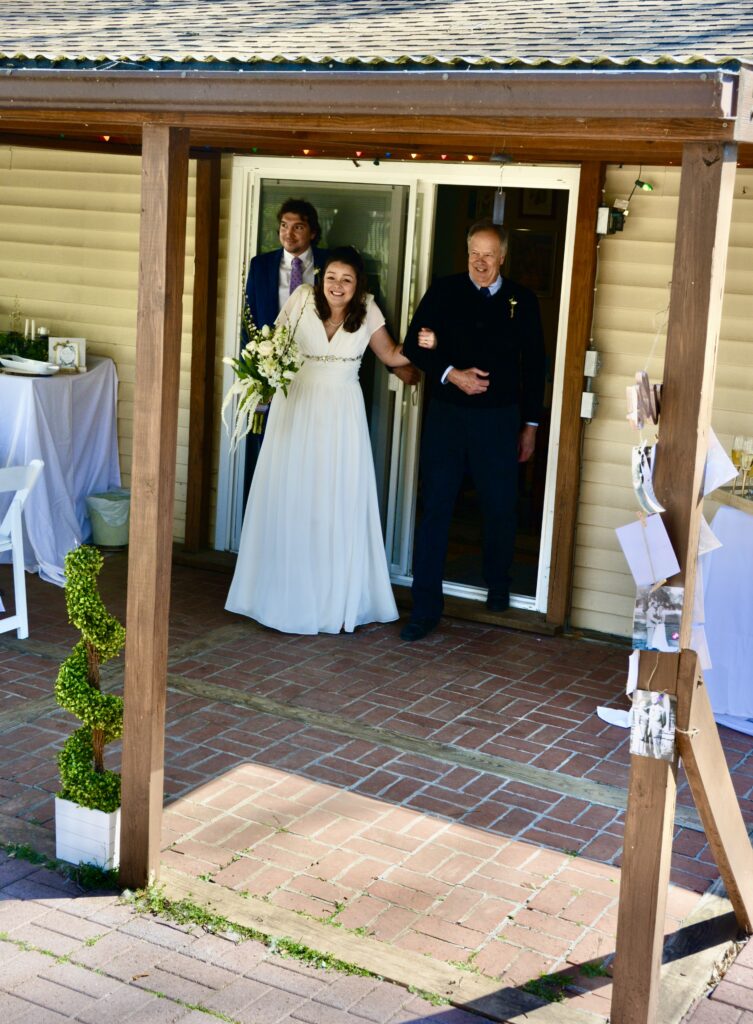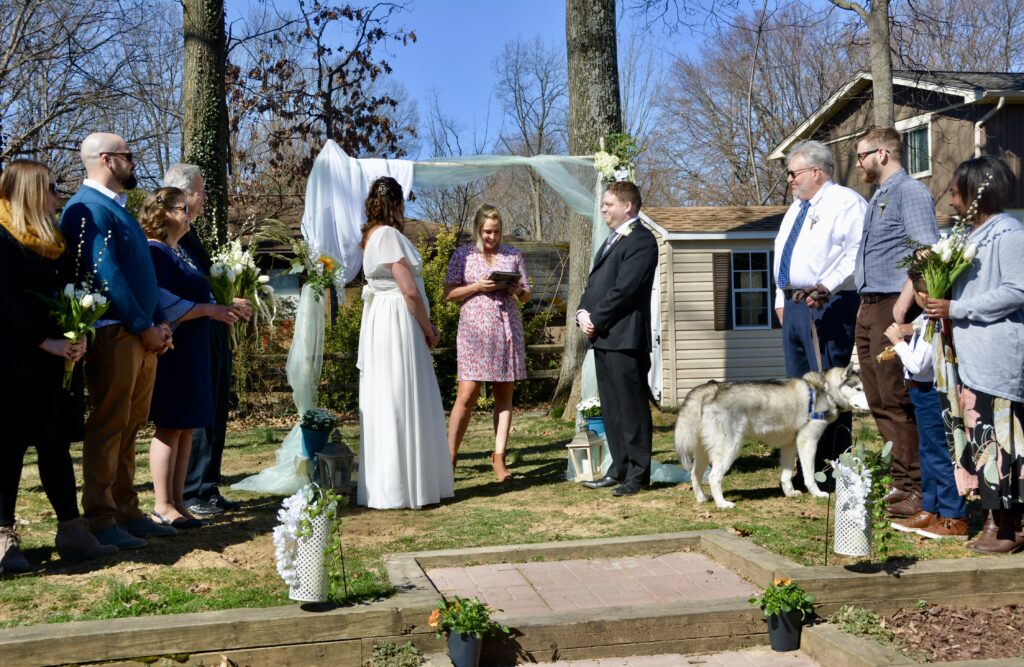 Mason and Carl chose neutral, earthy tones to match the palette of their home, which they purchased in October. Their wedding décor was rustic and cozy. "It looked beautiful to us and we got many compliments from family and friends watching through Zoom. The place settings were especially cool because my best friend did wood burned name place settings for each of our family members."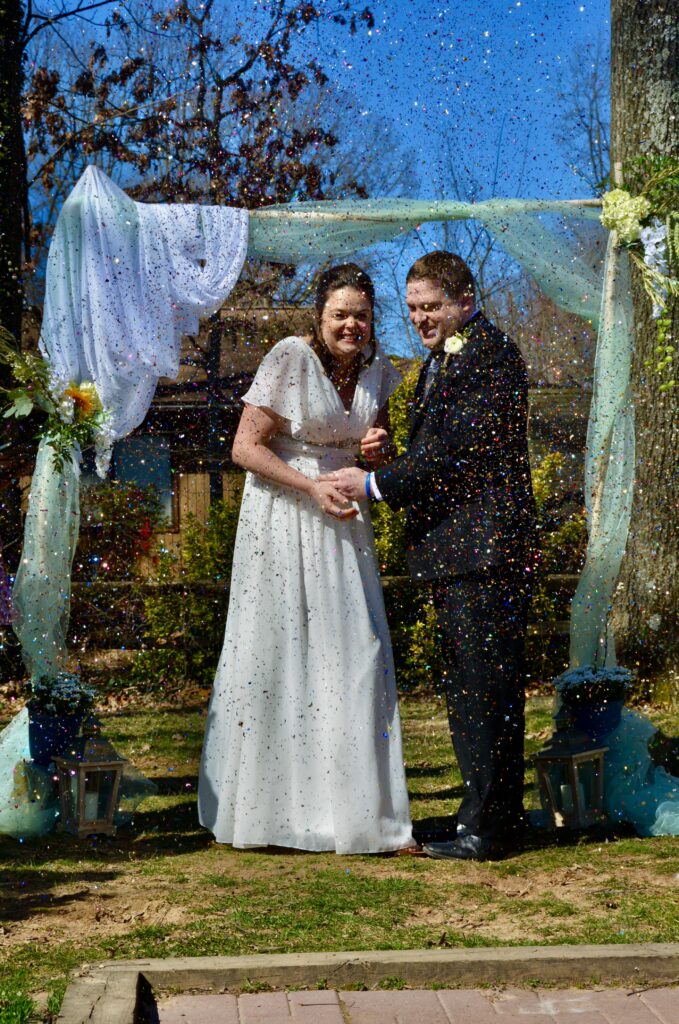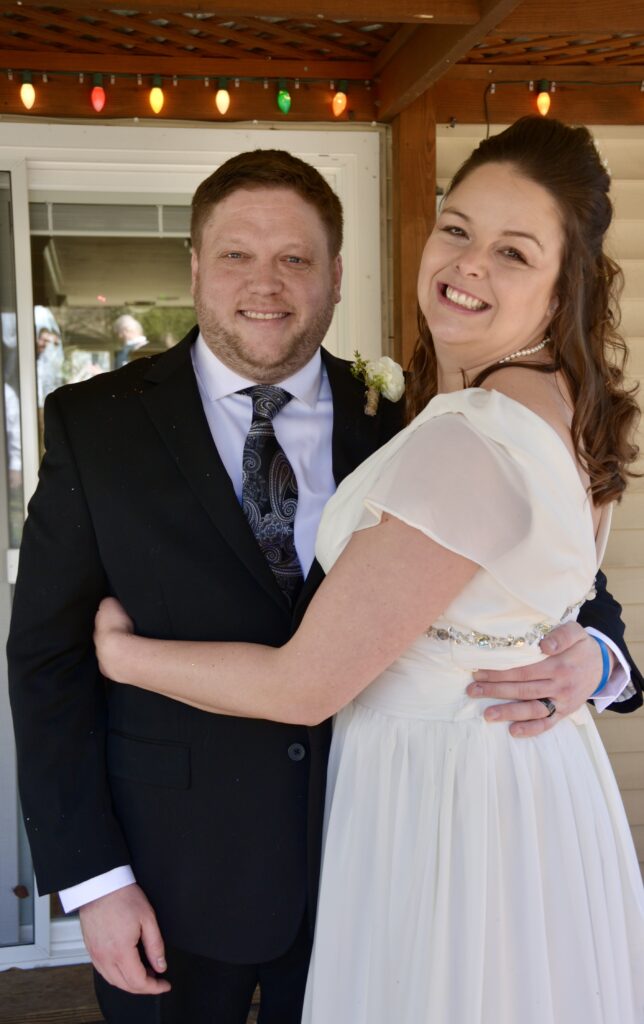 "It was special to have Krysta and Kelly [my best friends] with me as wedding planner/makeup and hair artist, and photographer, because I didn't have to worry about anything going wrong and I knew that they know exactly what I like. We also had 30 guests join us through Zoom, which were our family members and friends who couldn't join in person due to Covid, so that was also very special for us to share that day with them! We just wanted to share the love we have for each other with our family and friends and for everyone to be happy and have fun with us."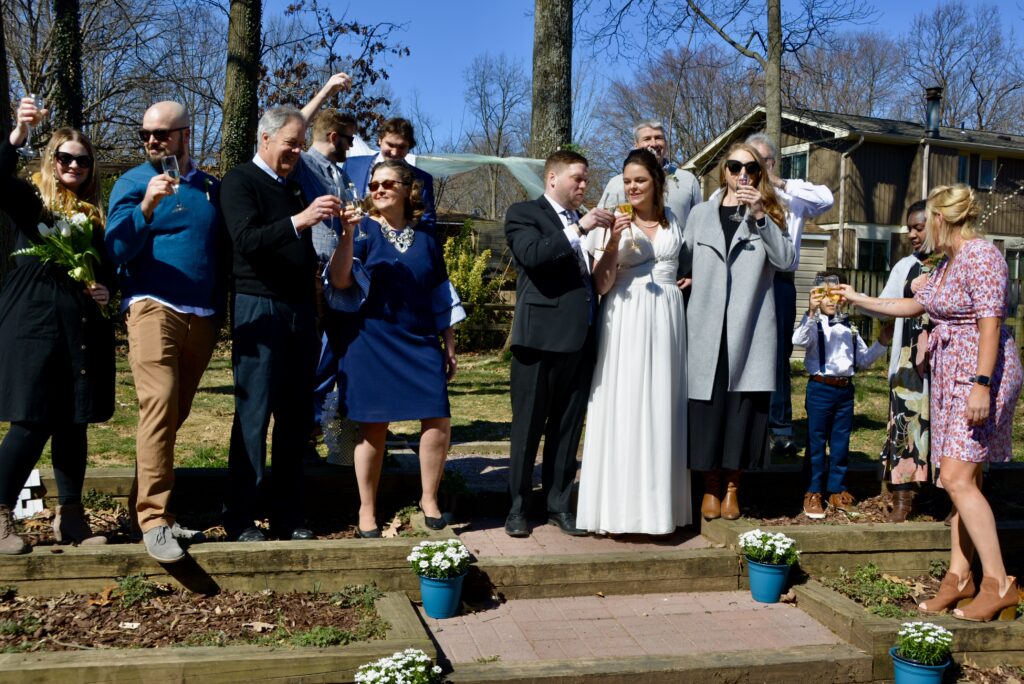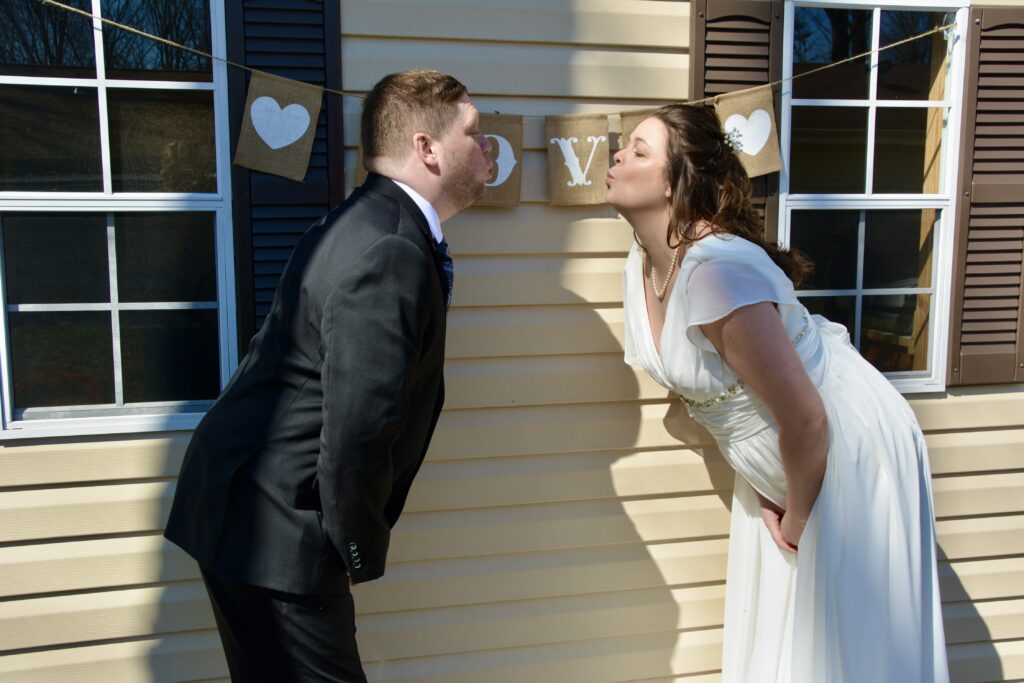 Mason leaves fellow brides with this advice: "Don't wait to get married if you love each other. Don't waste a lot of money on a big ceremony if it isn't your thing. We got our whole wedding, food, decorations, and rings done for under $800. And it was still a special day I will never forget!"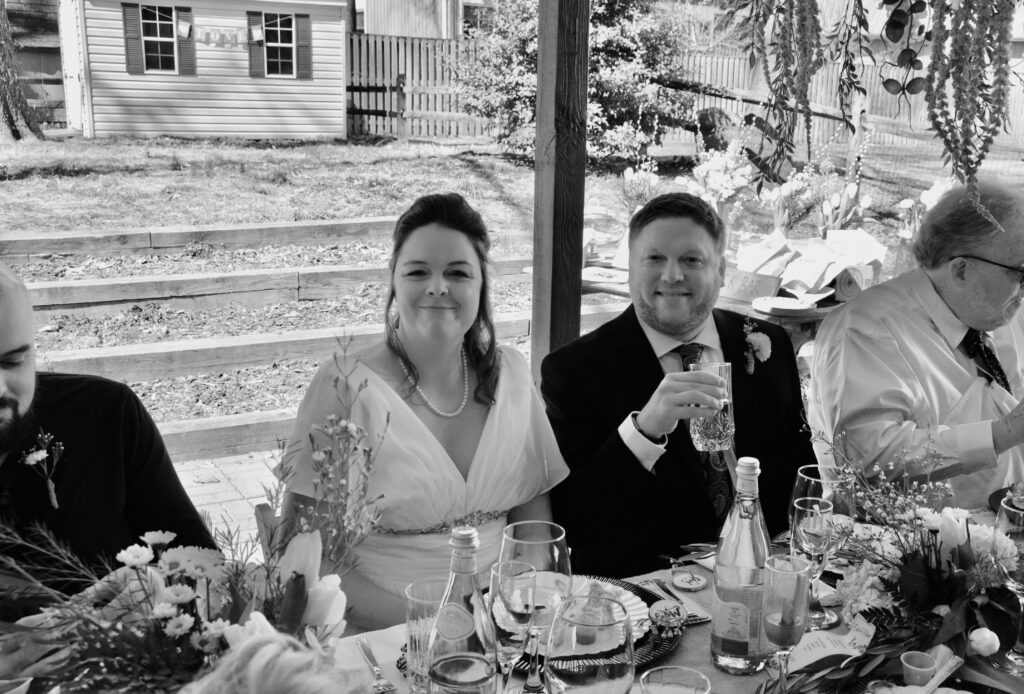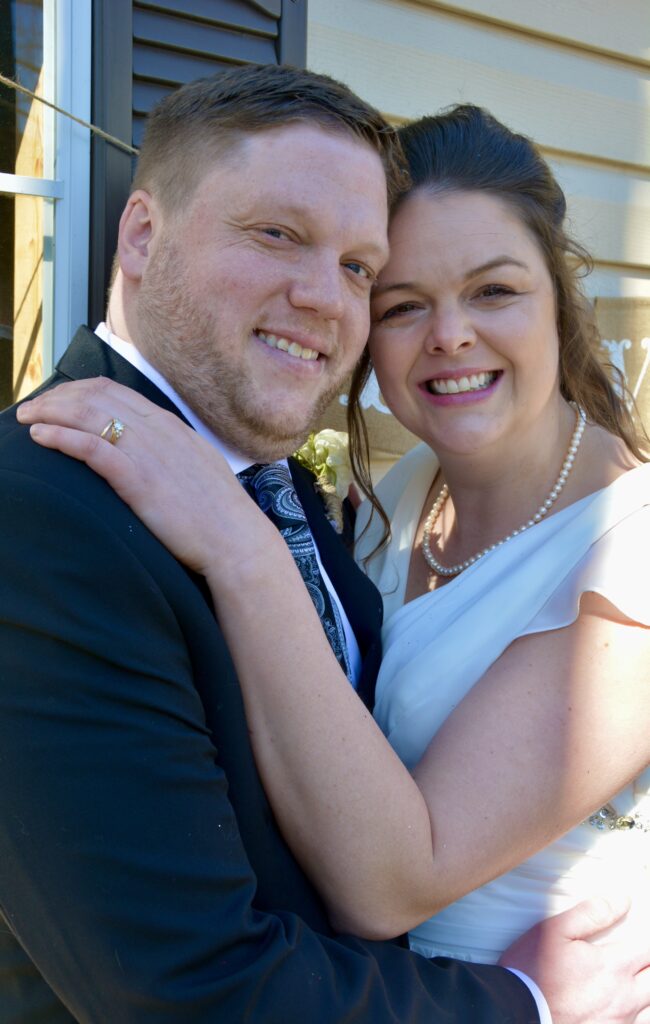 VENDOR CREDITS
Venue: Bride & groom's backyard
Photographer: Kelly Short at Kelly Dean Photography
Consultant & Day of Planner: Krysta Zakrzewski at KZ Events
Officiant: Krysta Zakrzewski from KZ Events
Gown: St. Anthony's Bridal, Fairfax, VA
Hair & Makeup: Krysta Zakrzewski at KZ Events
Invitations: evite for Zoom, handmade invitations done by Krysta Zakrzewski at KZ Events
Catering: Anita's Mexican Restaurant
Cake: We opted for doughnuts instead!
Favors: Popcorn (because we love movies)
Honeymoon: We haven't gone anywhere yet, but we'd love to do an all inclusive resort or a mountain cabin once the baby is born.