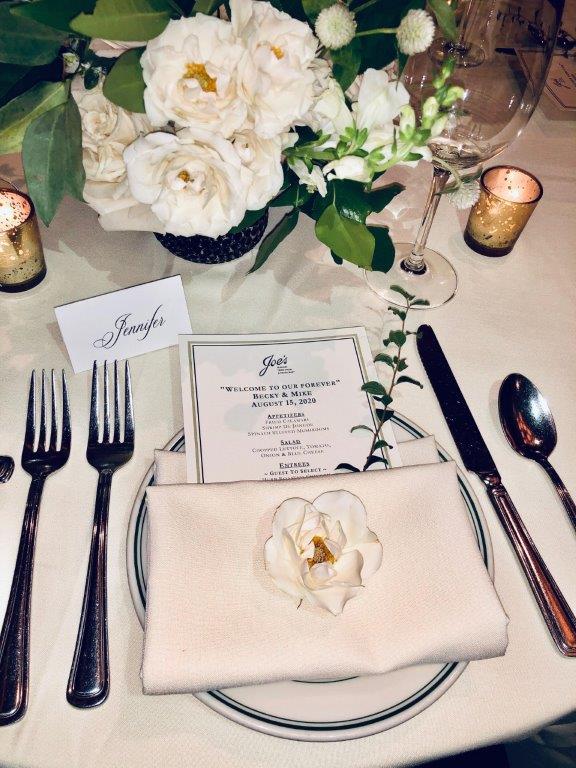 After being together for nearly six years, Rebecca and Mike were finally ready to take the next step and get married in 2020, with the beautiful Virginia wedding they'd been dreaming of for months now. Their original wedding date was set for March 28, 2020, and they eagerly awaited that day.
Of course, the pandemic hit and stopped all plans for everything, and Rebecca and Mike had to put their wedding on hold. "We had tried to be as proactive as possible so we would not be too stressed in the weeks leading up to our big day. A great idea in theory but…we all know how March 2020 went."
"A little over two weeks out from our wedding the coronavirus hit the US, and it seemed like the world stopped spinning. All the planning in the world could not have prepared us for the impact this global pandemic would have on what was supposed to be the best day of our lives. With two weeks to go, we made the decision to postpone our wedding to August 15th, 2020."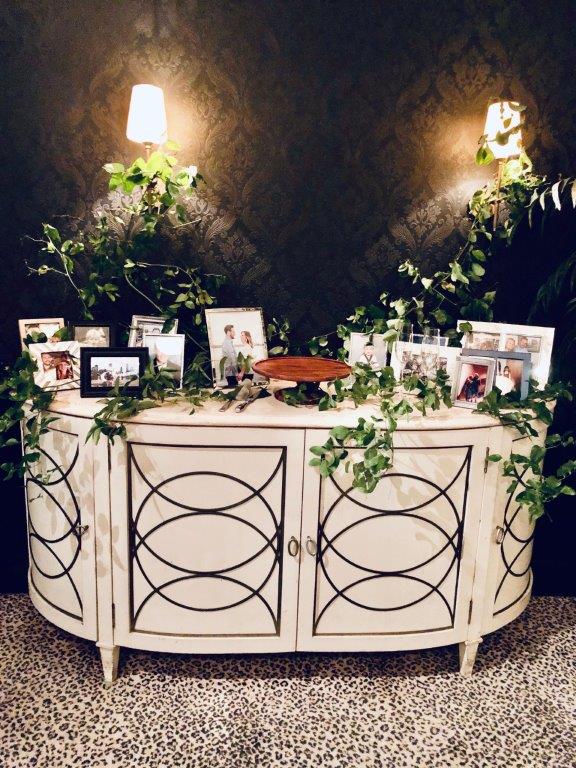 With the new date set, they felt certain everything would be clear and the pandemic would surely be over. "It was a hard time for us, but every single one of our vendors showed the utmost kindness and understanding as we made our changes. They all worked with us to get everything re-booked and made sure our day would be as amazing as we originally planned. Again, a great idea in theory but… we all know how August 2020 went."
The Scoop:
Bride: Rebecca
Groom: Mike
Wedding Date: August 15, 2020
Guests: Parents and siblings, with a live stream for other guests
In early July, Rebecca and Mike were confident they would still be able to hold their wedding as planned, and everything would work out just fine. "We were finally going to have the wedding we had been planning for over a year and a half! Then cases started rising again, and states started implementing travel restrictions. Many of our guests were scared to RSVP, and we started to see many of those that had RSVP'd pull out because they didn't feel safe. It no longer felt right to move forward with our big wedding, so again we had a decision to make."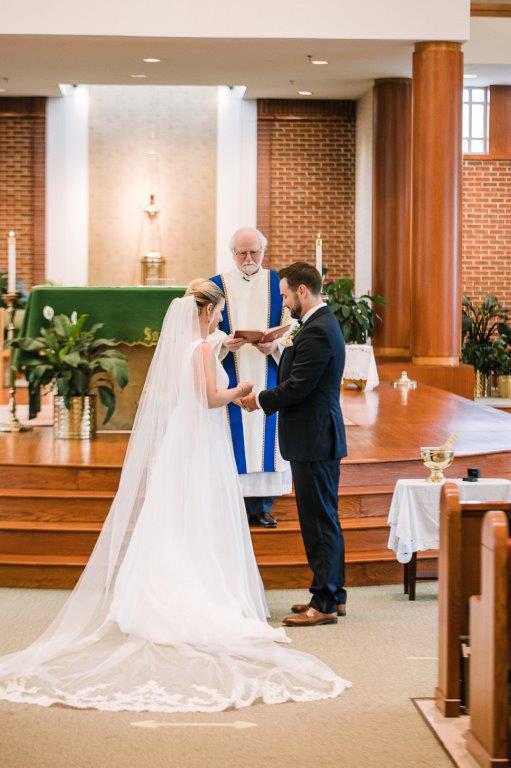 This time, they found the choice much easier and decided to move forward with their August date, just with some alterations. "We are both pretty stubborn, so there was no way we were going to let this virus stop us from tying the knot for a second time. We needed to quickly come up with a new plan, and again our vendors were there for us every step of the way. We decided we would get married at our church as originally planned, and the service would be live-streamed so all of our friends and family could still share in the day with us from a safe distance."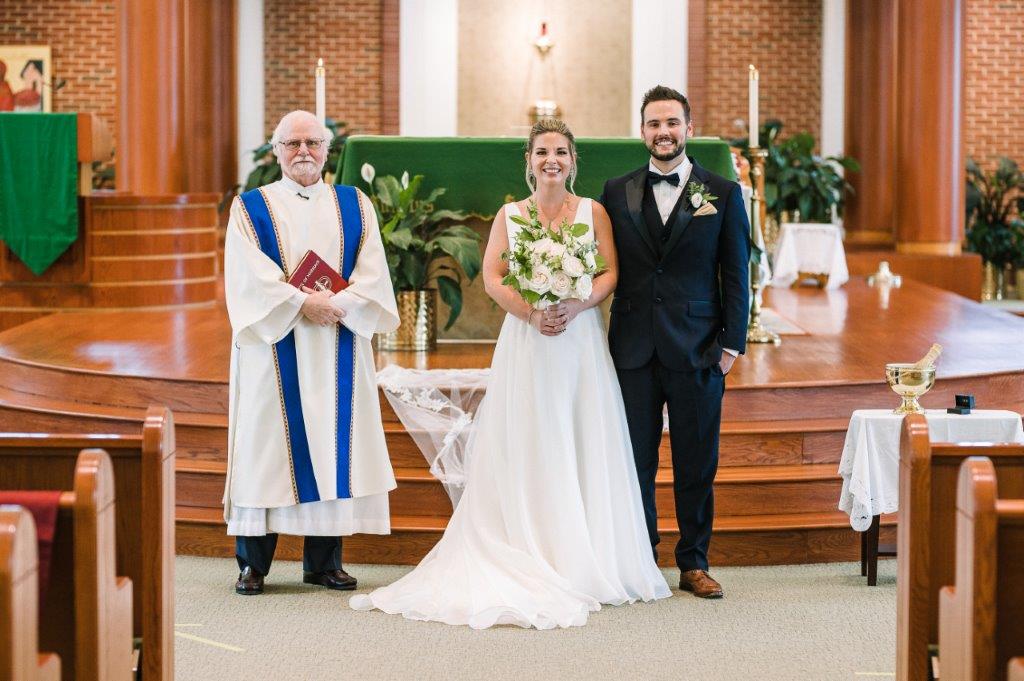 "The only people who physically attended were our parents, and sisters for a total of 9 guests (including us). While our group was small it was still our wedding day, so we hired a limo bus to take everyone to the church, and then to Joe's Seafood in Washington D.C. where we had booked a small room for our wedding dinner. Our photographer still came to photograph the ceremony and our couple portraits. I wore my wedding dress, Mike wore his wedding tux, and we still had our floral centerpieces on the tables at Joe's. We still had our first dance, and we still had our wedding cake. Our parents said they have never seen either of us so happy and they could not be more right. It was perfect."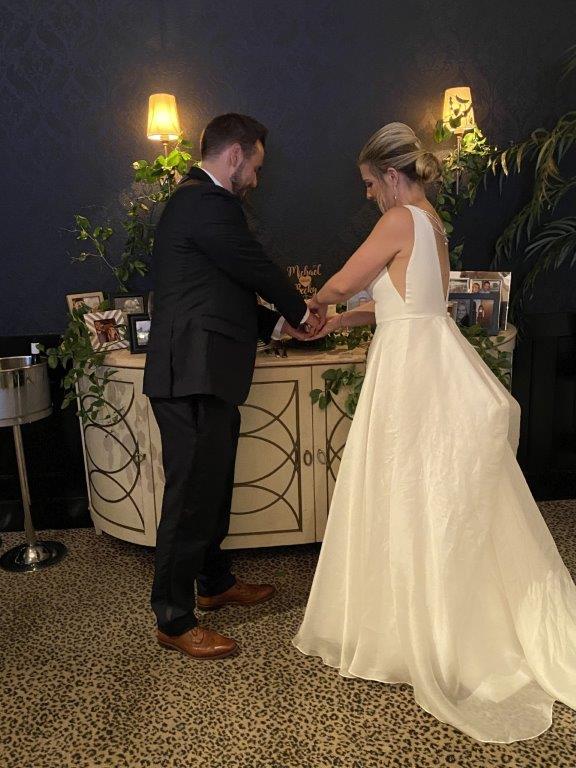 While their plans have changed a few times, they're still celebrating their special day. "The party continues!" Rebecca says. "We still wanted to celebrate our love with all of our friends and family at the awesome reception we had envisioned at 2941 Restaurant (we've been dreaming about their food since our tasting), so we planned our reception for August 2021 to celebrate our first year of marriage. We will be wearing our wedding attire again (who gets to wear their wedding dress twice?!) and will still get to get ready and take pictures with our bridal parties. All things considered, this worked out better than we could have imagined."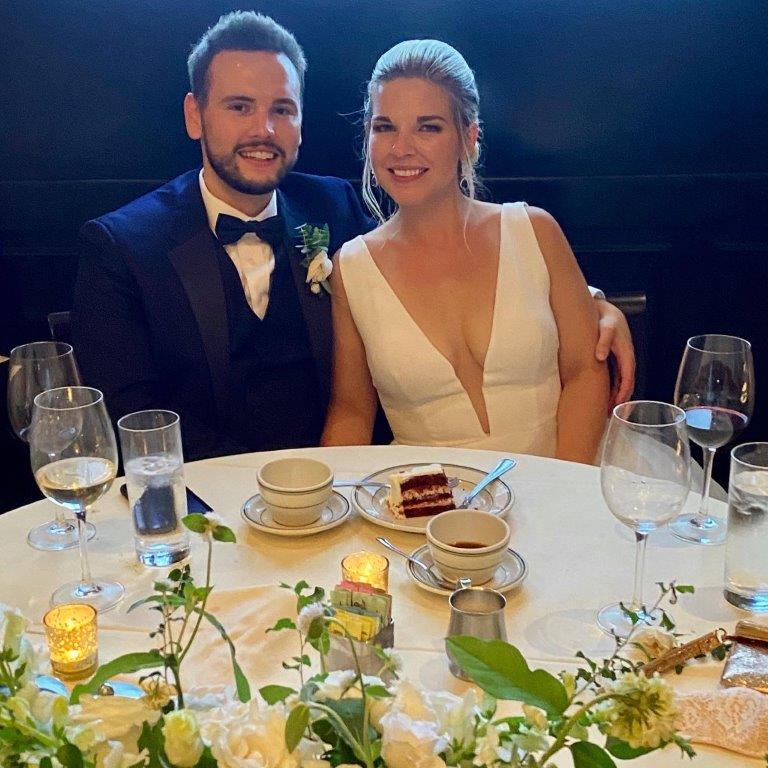 For their intimate wedding, Rebecca and Mike still had many of the beautiful touches they'd planned for the larger gathering.
Coordinator and planner, Elisa, shares, "Rebecca found her wedding dress at Zoya's Atelier, located in the heart of the DC metro area. Zoya's Atelier specializes in unique and beautiful bridal and evening wear from top international designers. Brides are personally welcomed and assisted by Zoya and Amy, a mother-in-law/daughter-in-law dynamic duo that excels in customer service."
Rebecca's gown by Suzanne Neville, the Serrano, is an elegant, timeless dress made from silk satin organza and Italian crepe. Rebecca's sister personally did the bride's hair in a clean, modern updo to match the beautiful look she had envisioned for her special day.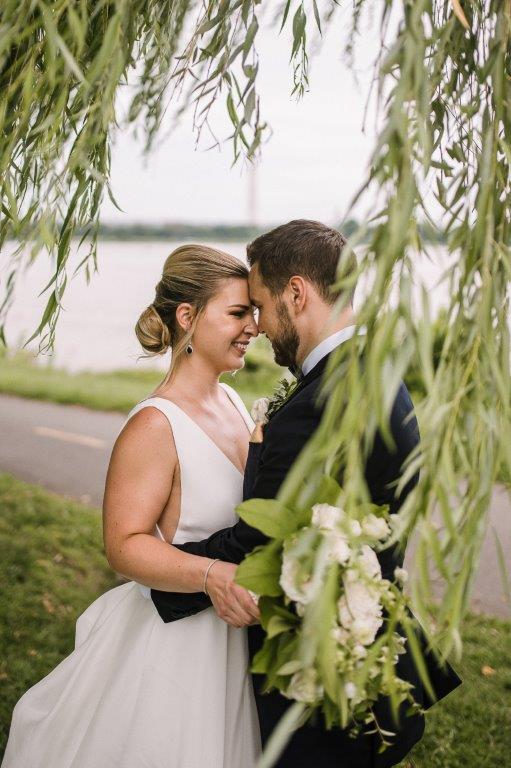 Elisa continues, "Flowers are magic! Karla from Petalos DC used fresh greenery, spray roses and garden roses in white, and soft pink to create delicate and timeless pieces for this intimate ceremony."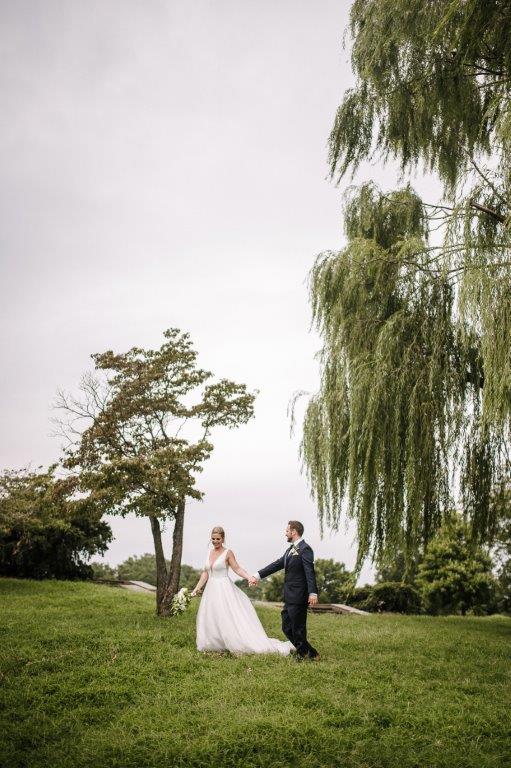 For brides continuing to make decisions during 2020 about their weddings, Rebecca gives this advice. "If you are a 2020 couple trying to make your wedding happen, the best advice I can give you is to be flexible and have an open mind about what your day will look like. If you want everything to go exactly as you envisioned, I would recommend postponing until the pandemic is over so you can make it happen! But if you are like us and need a win during all this craziness, look at this as an opportunity to do something on your wedding day you wouldn't have been able to do if it went as originally planned. For example, we took our portraits at Lady Byrd Park which is something we would never have been able to logistically fit into our original wedding day. The rule book is gone, so this is your chance to get creative and start your own wedding traditions."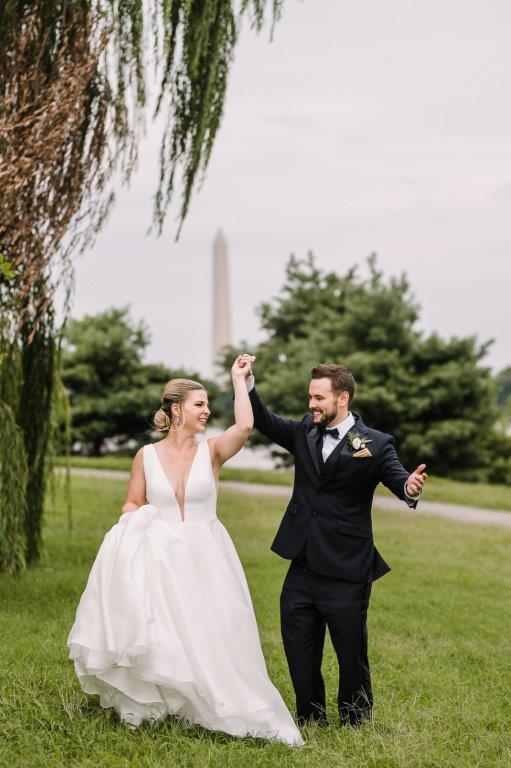 Vendor Credits:
Event Planner/Coordinator: Elisa Yu-Shan Lion at Exceptional Events by Elisa, Tysons, VA 22182, (703) 752-6287, eyushan@exceptionaleventsbyelisa.com
BRIDAL BOUTIQUE: Amy Bitci at Zoya's Atelier, (703) 533-9600, amy@zoyasatelier.com
Cake: Mike Koritko at Rise Bakery, (202) 525-5204, mike@riseglutenfree.com, orders@riseglutenfree.com
Venue: St. Ann Catholic Church, Arlington, Virginia,  (703) 528-6276
Floral Designer: Karla Valle-Mannes at Petalos DC, (571) 366-0585, karla@petalosdc.com
Hair: Kat Fernandez at Katherine Christine Styling
Makeup: Shirin Ratner at Makeup by Shirin, (703) 869-1318, makeupbyshirin@yahoo.com
Photographer: Steve at Bakerture Photo & Video, (571) 306-2849, info@bakerture.com or hello@bakerture.com
Restaurant: Joe's Seafood, Prime Steak & Stone Crab, (202) 489-0140, joesdcparties@leye.com
Stationary: Toya Hodnett at Via Paper Boutique, (240) 244-7407, thodnett@viapaperboutique.com
Transportation: Point to Point Limo, (703) 771-8100, info@pointtopointlimo.com