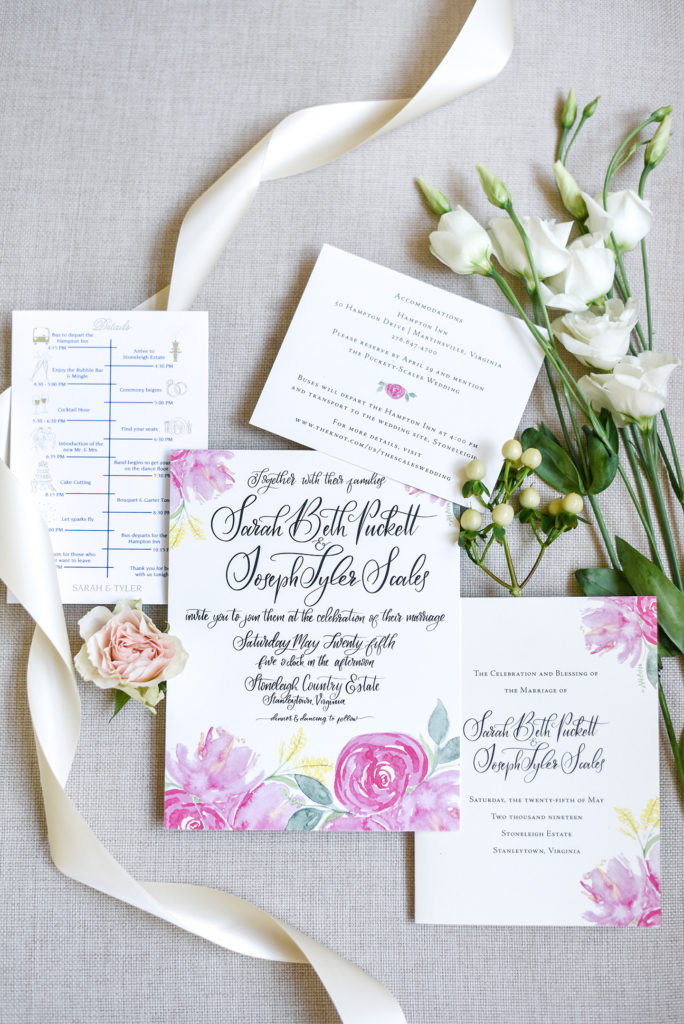 Today's bride and groom were high school sweethearts! They were married last May at the Stoneleigh Estate in Stanleytown, Virginia!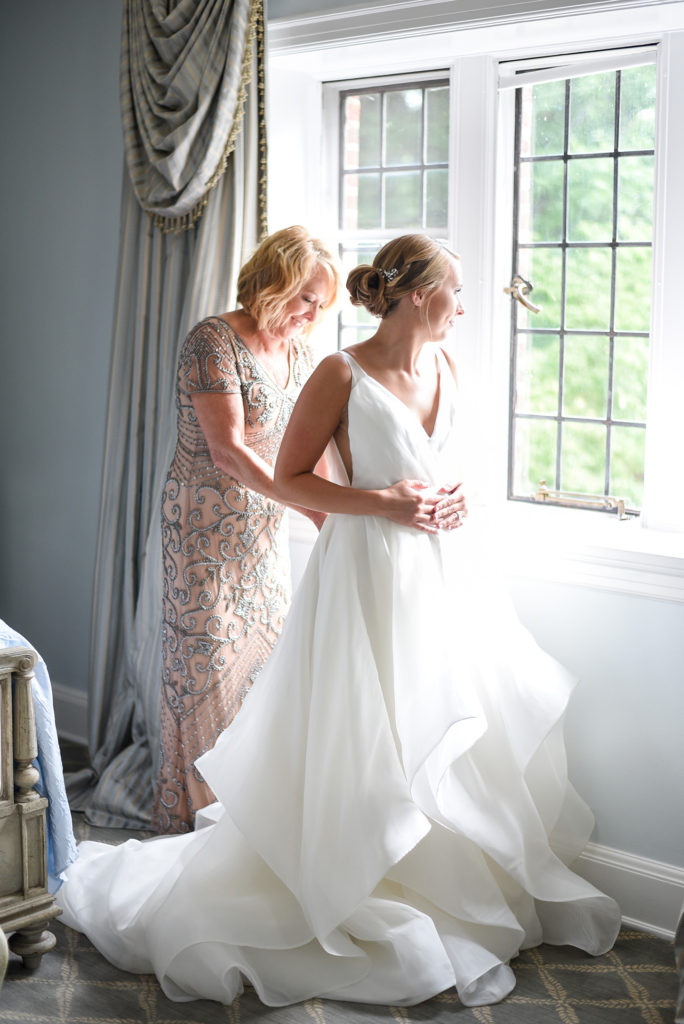 Sarah looked like pure perfection in her v-neck, a-line gown that cascaded in the most beautiful way down her figure.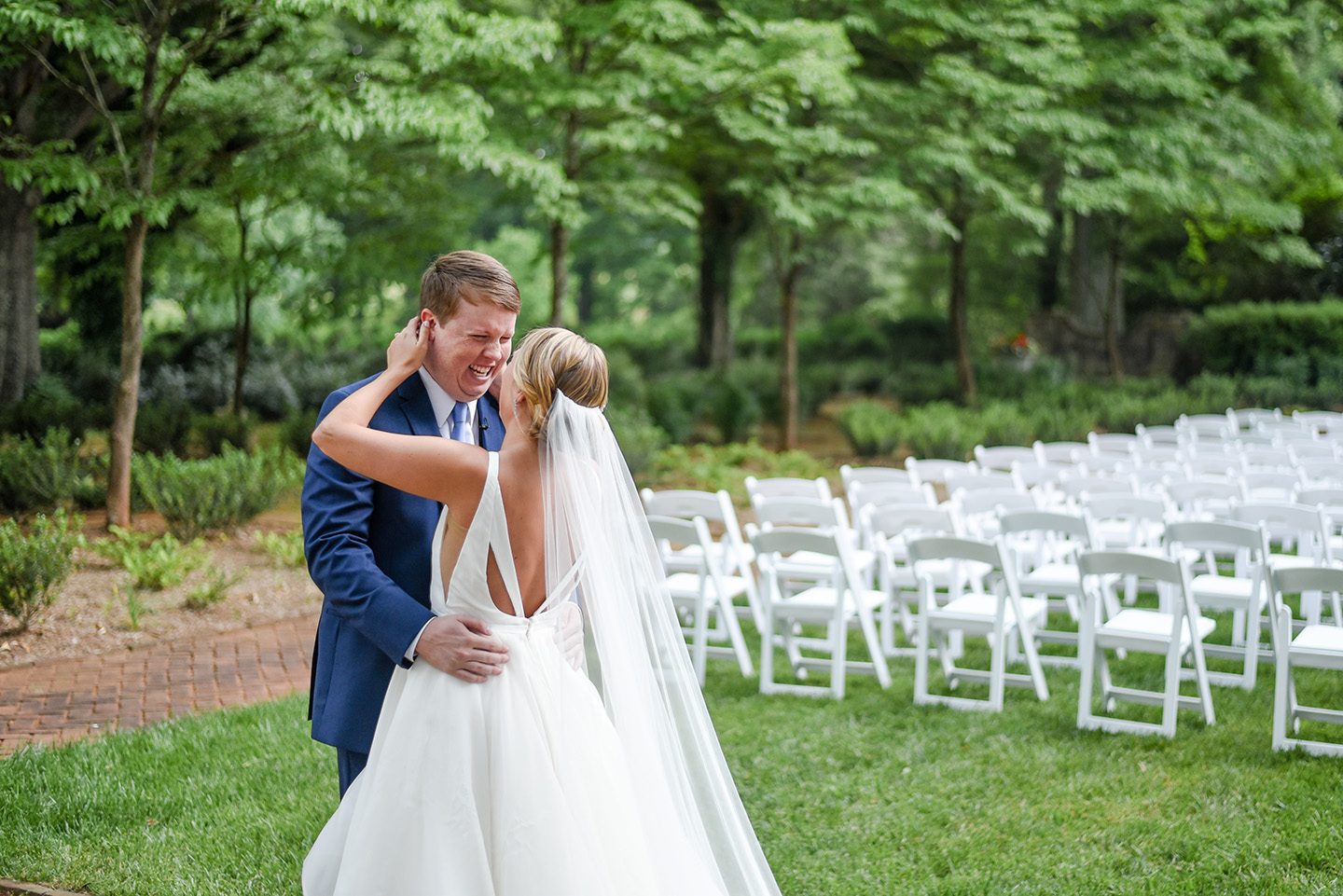 The couple started their day with the cutest first look! Look how excited Tyler is! And peep the back of Sarah's dress ?.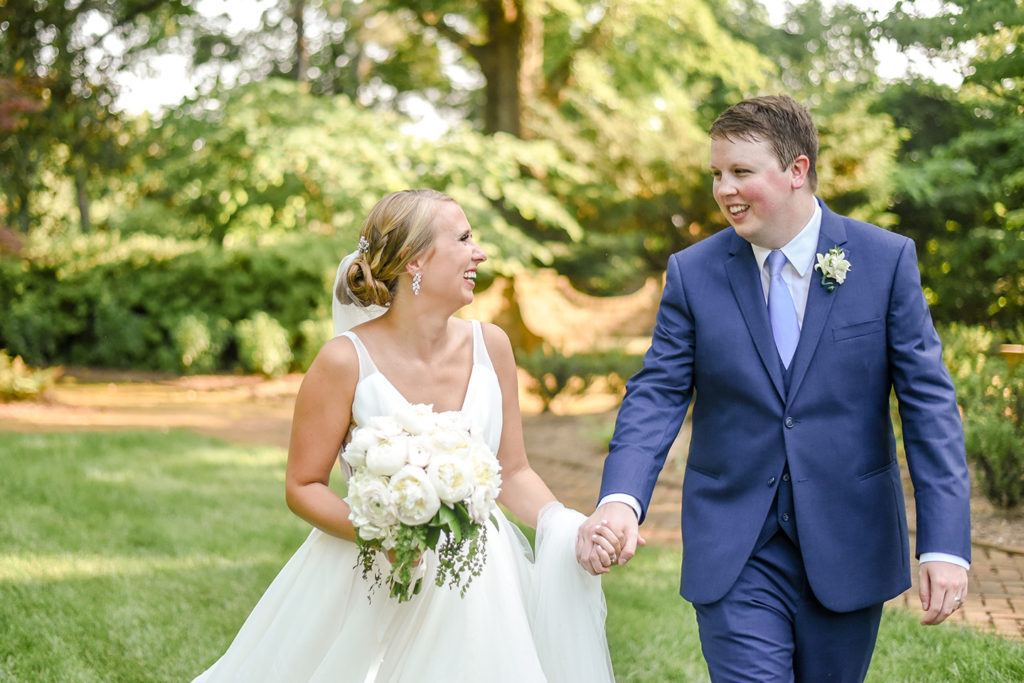 Tyler said, "If I would have known in high school that I would marry THE Sarah Puckett, I would have never believed it." How cute?!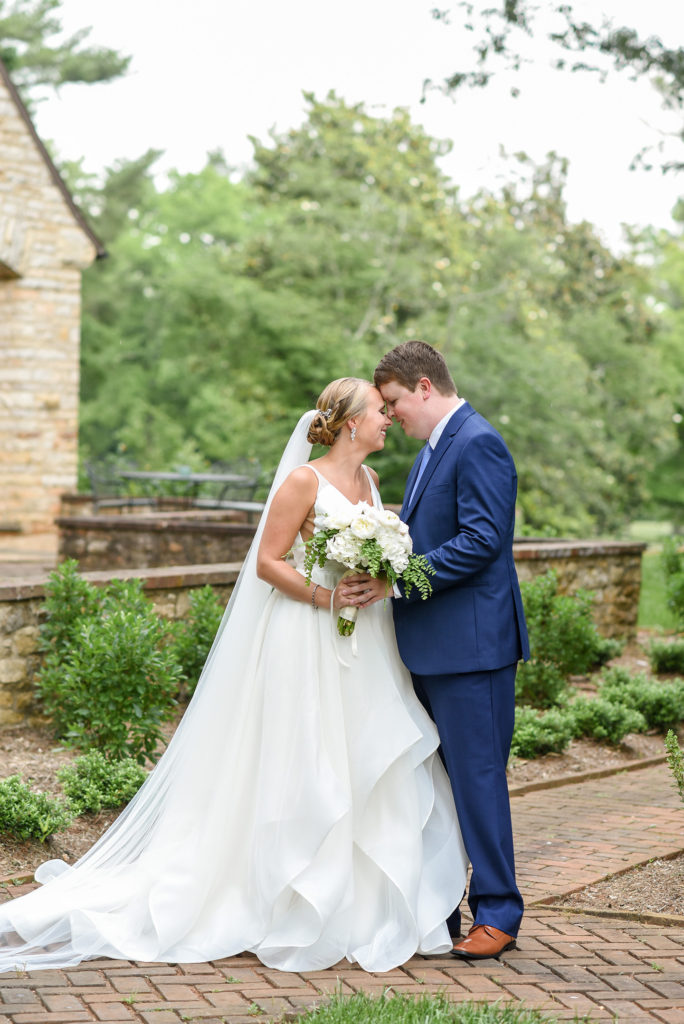 Don't you just love when young love makes it?! I sure do!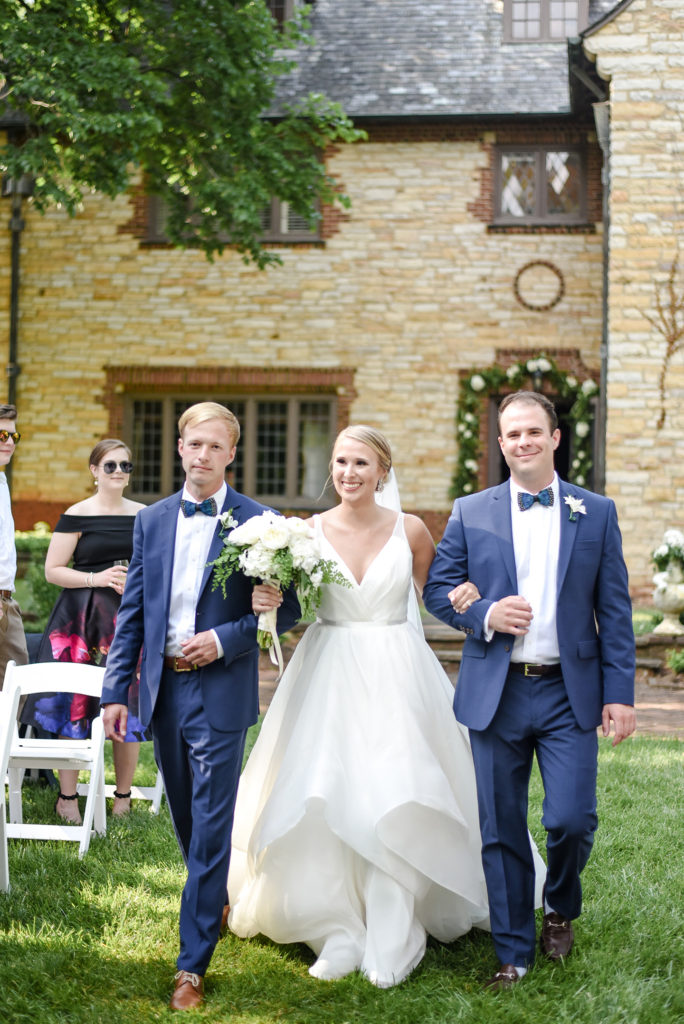 When it came time for the ceremony, Sarah grinned from ear to ear as she walked down the aisle to meet Tyler.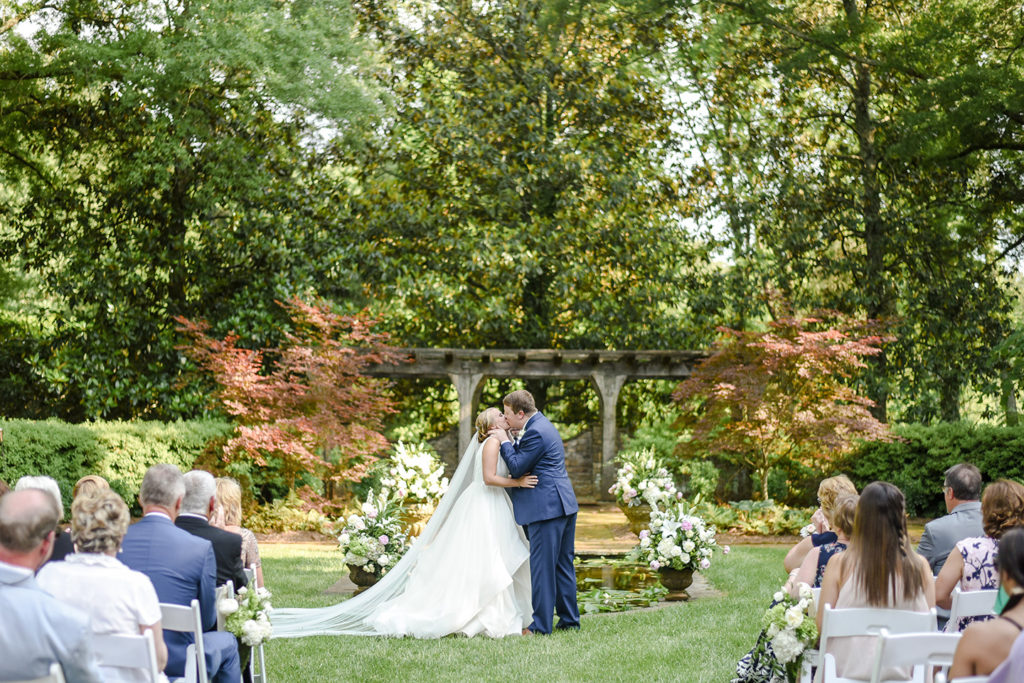 With a kiss, they took their love from High School to forever!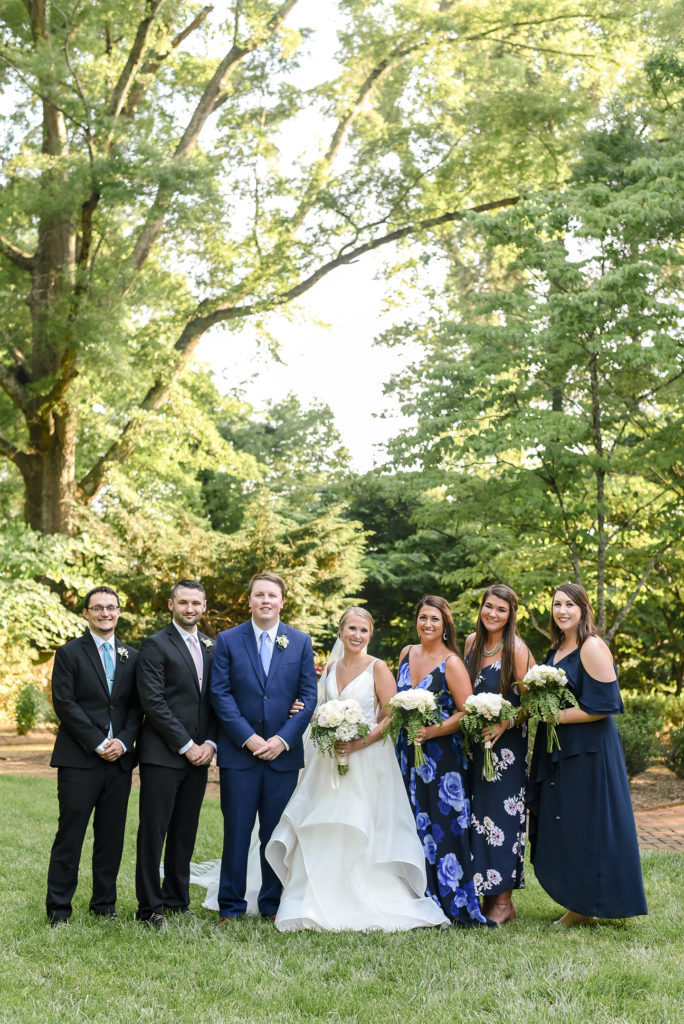 I love the mismatched bridal party looks as well!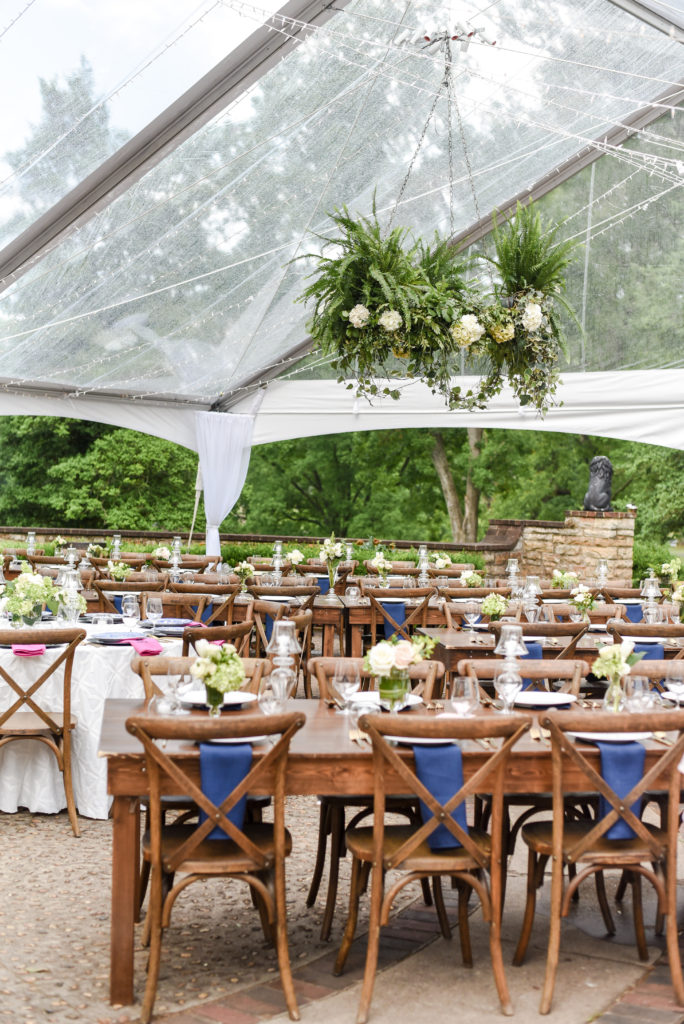 Their reception took place outside under this beautiful clear tent. The pink and blue decor popped with white florals that echoed the bridal parties bouquets.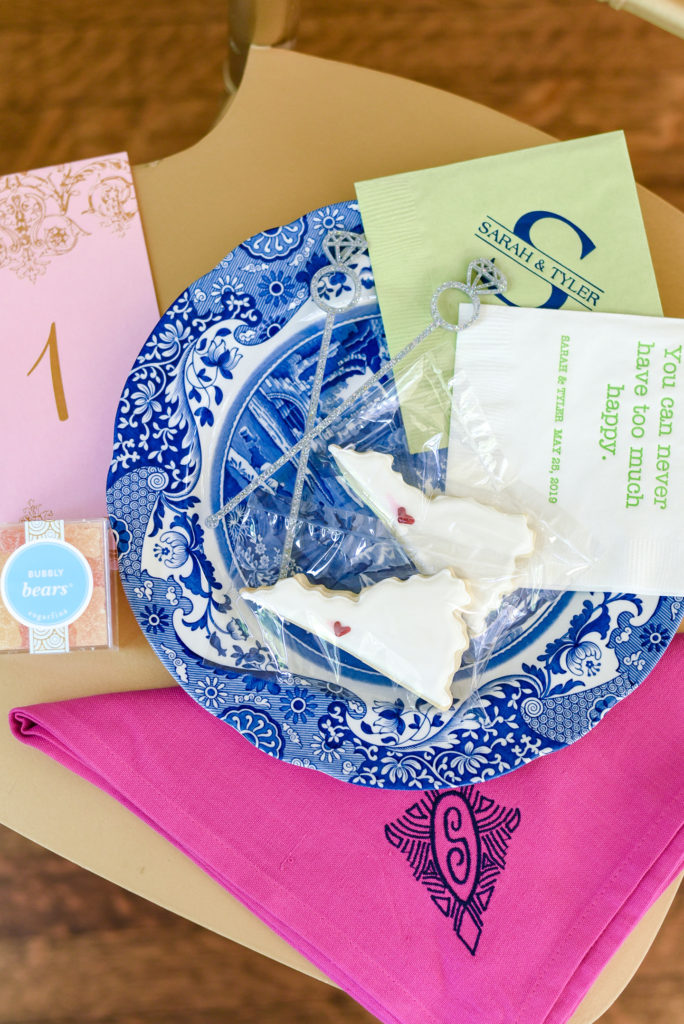 And how cute are these Virginia cookies that they had for guests?!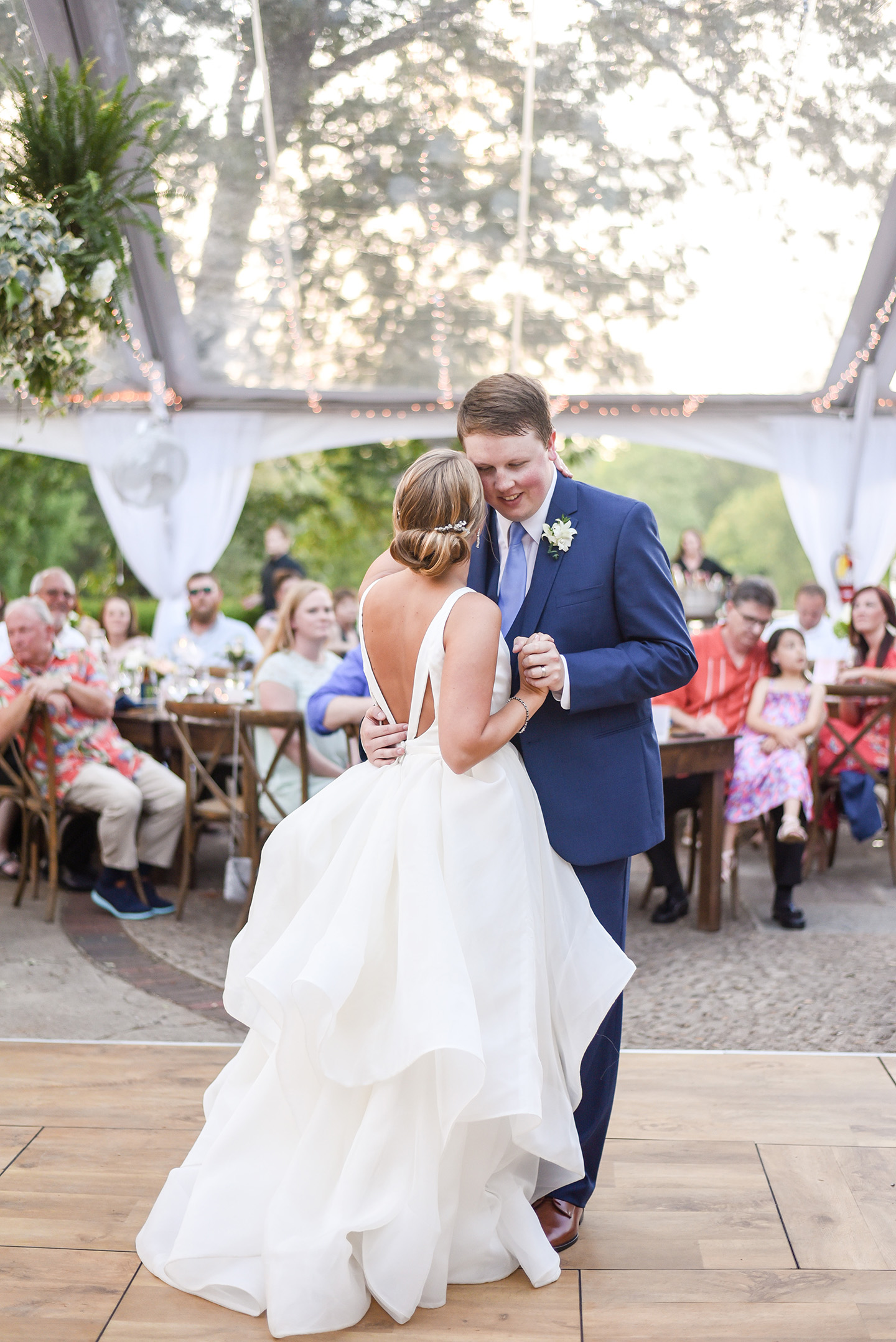 Congratulations Sarah and Tyler!
Photo: Megan Sheppard Photography
Venue: Stoneleigh Estate
Planner & Stylist Extraordinaire: Kim Moore
Dress: Hayley Paige
Hair & Makeup: Hair by Kayla Oley
Invitations: Allison Moore Paine
Floral: Randy McManus Designs, Inc.
Jewelry: Fink's Jewelers, BlueNile
Video: Carolina Story Film Company
Band: FINESSE BAND
Cake: Fresh Baked Bakery
Rentals: Party Makers Event Rentals
Want to be featured on this weekly online blog? Just email us! Want to be featured in our printed magazine? Just email us! **Being on this online blog does not hinder or guarantee a wedding will be in the printed magazine, both are up to the discretion of the publisher, Angeline Frame. If your wedding has been chosen for print, she will reach out to you directly.** Thank you for following Virginia Bride Magazine! Stay tuned for more weddings and the best Bridal Shows in Virginia!