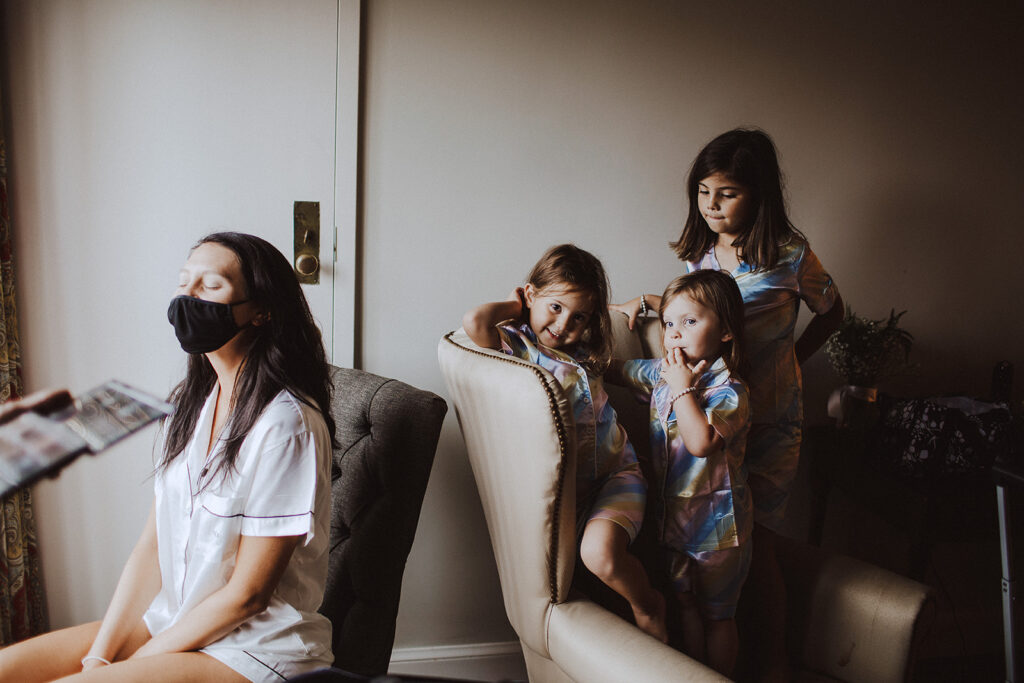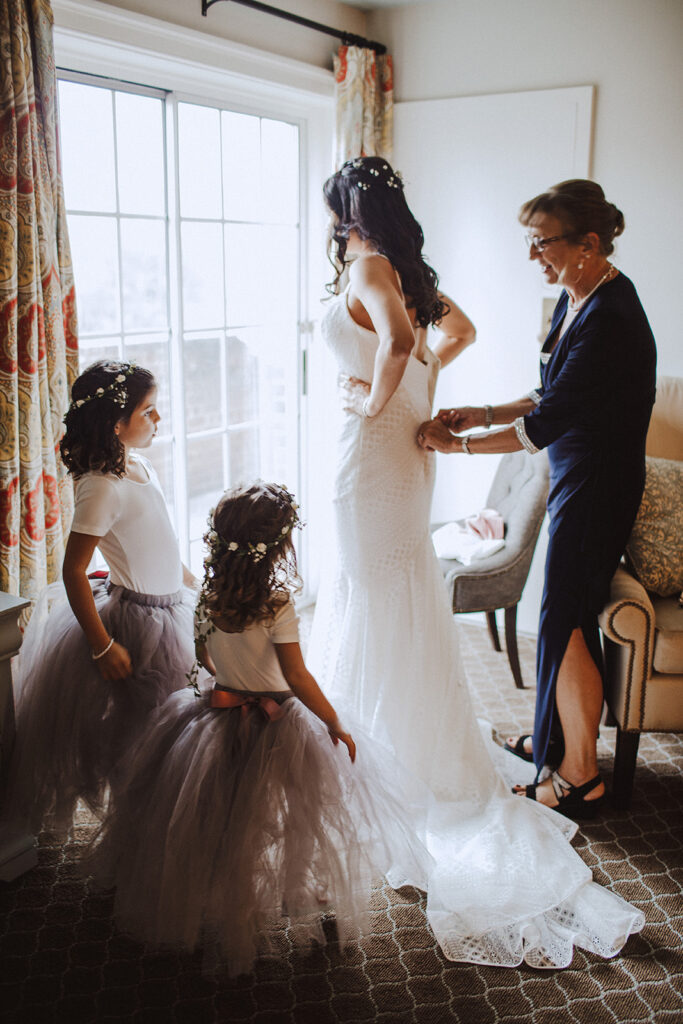 This week's real Virginia weddings story comes from high school, though not high school sweethearts. "Since our school was small, we knew each other but were not close friends. That all changed when fate placed their lockers side by side Senior year.
"During this time, we realized we had a lot in common and developed a strong friendship. We like to joke that Steven was playing the long game because 4 years later he texts me that we must meet up because he has to return a scarf he stole from me all those years ago. We credit that scarf for bringing us together and even incorporated it into our wedding ceremony!"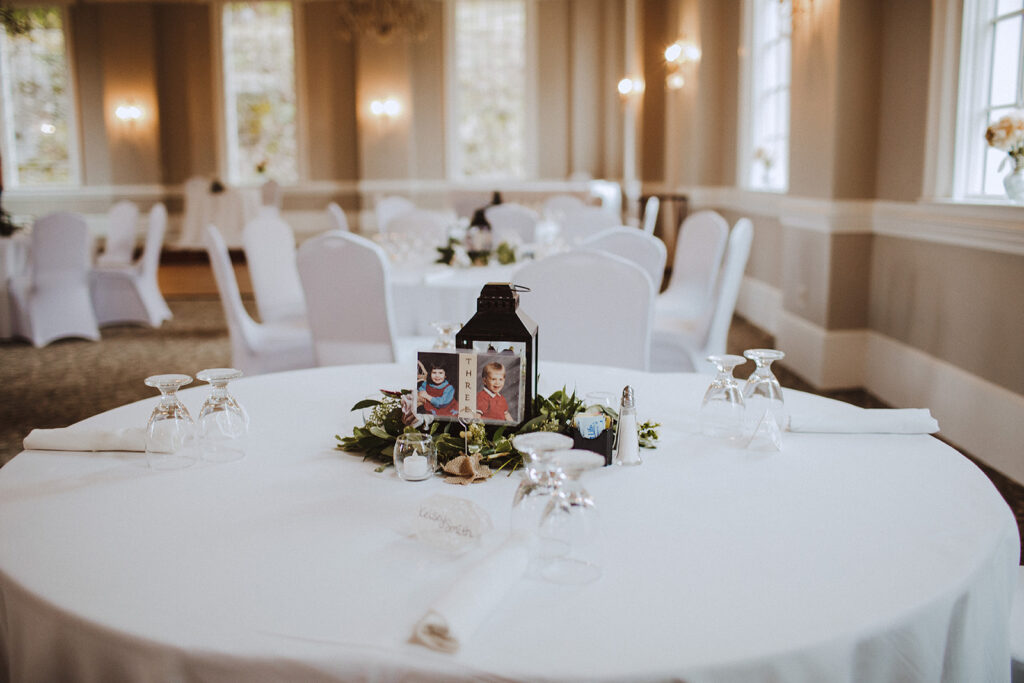 The pair enjoyed a friendship that turned into a beautiful love, though, like many friends transitioning to partners, nailing down the perfect first date was challenging. "But we both agreed that a college visit road trip in high school gave us all the butterflies in your stomach, 'first date' feels. Somehow, Steven and I convinced our parents to let us go on an 8-hour road trip alone to visit a college.
"We were moderately interested in the school but mostly we were excited to be in each other's company for a full day. The ride down was full of forced conversation but after a mundane college tour and a plate full of fried rice, the car ride home flew by as we chatted and jammed to the music.  That awkward trip began a close friendship that years later turned into a lifelong love."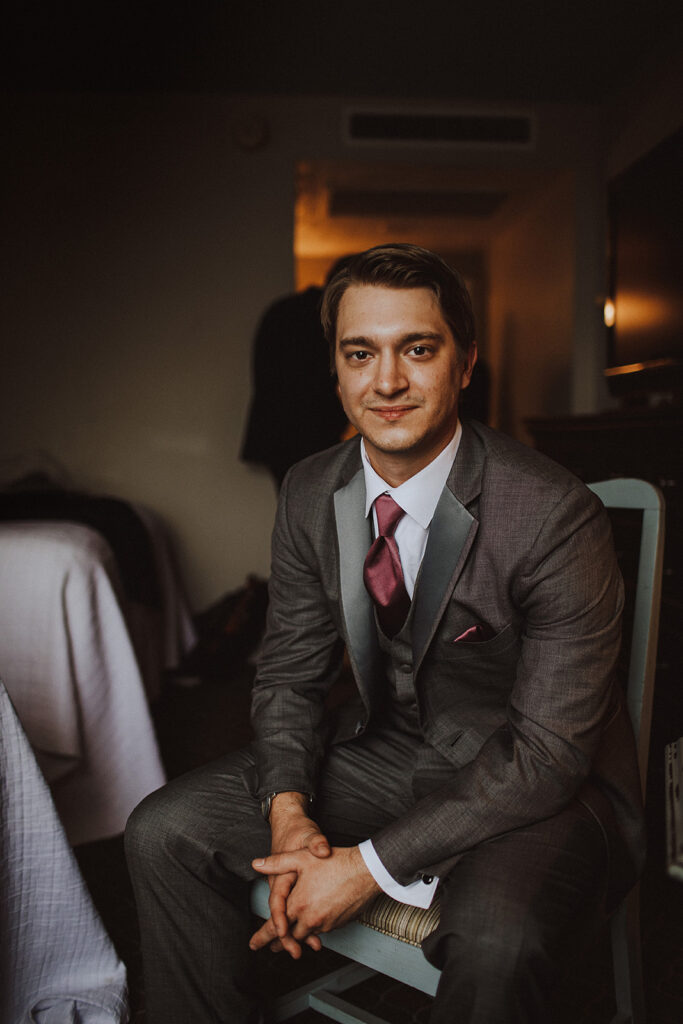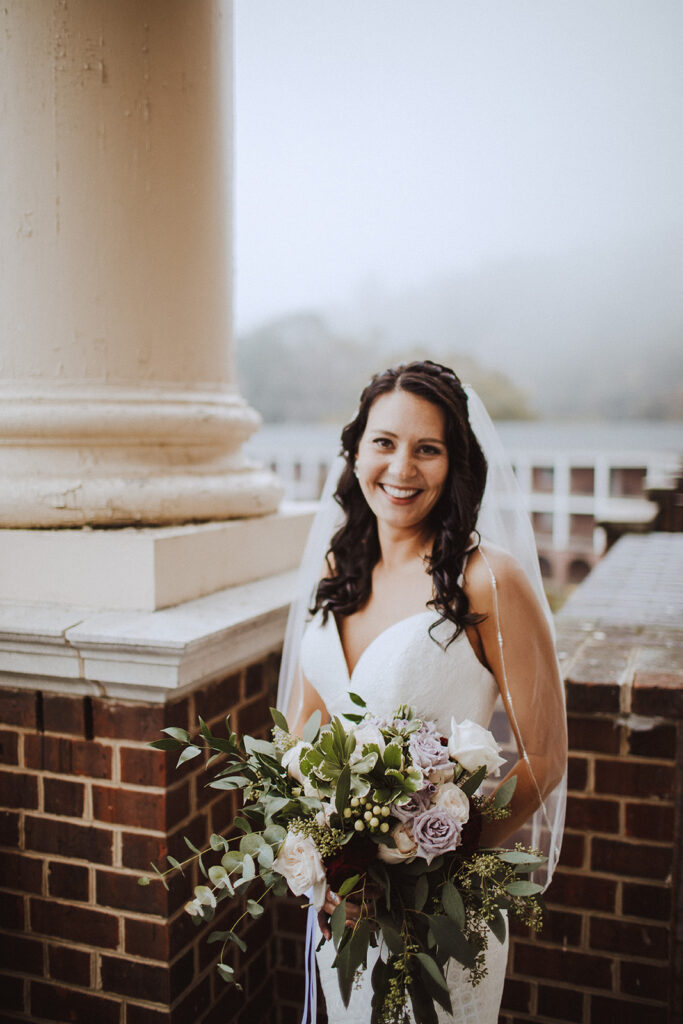 The Scoop
Bride: Lucy,28 , Environmental Scientist at Virginia Department of Environmental Quality
Groom: Steven, 28, Occupational Therapy Assistant
Wedding date: 10/10/2020
Number of guests: 50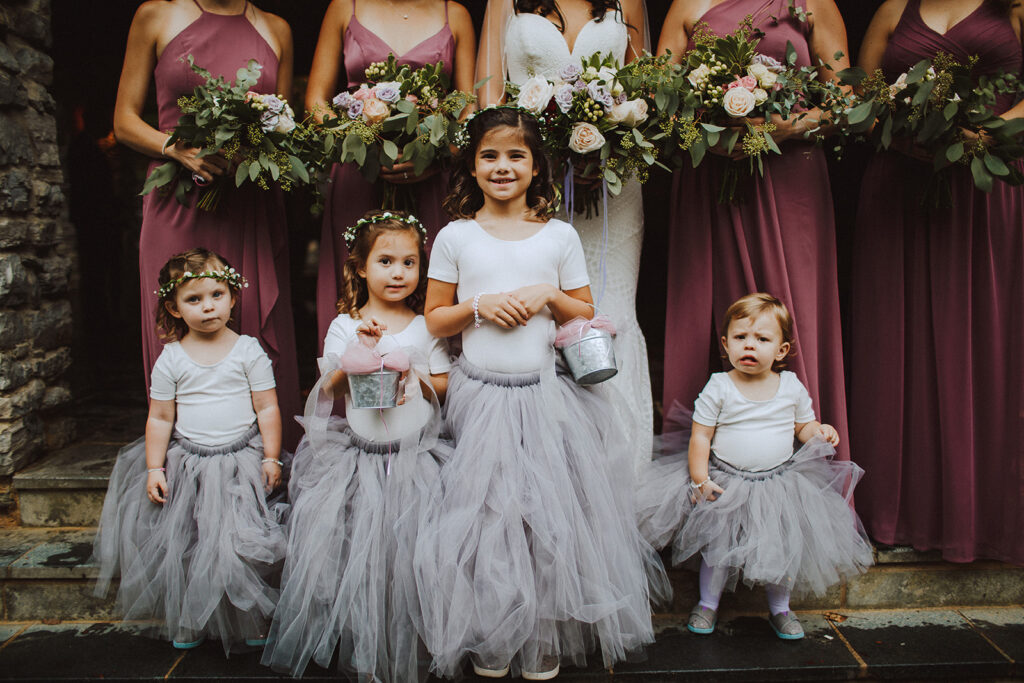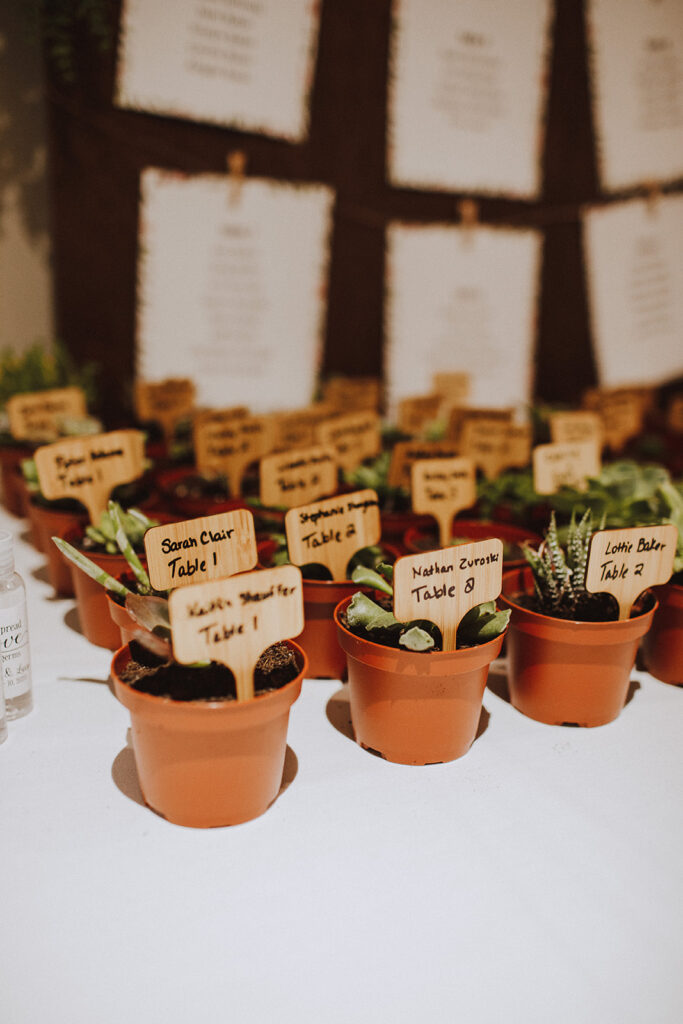 "Steven and I are both fairly sentimental so we tried to incorporate personal touches throughout our wedding. For example, we gifted our guests potted succulents as a party favor. Steven's grandmother, who passed away in 2018, had a thriving succulent garden at her house. Steven took a few of her plants and has propagated those succulents into many pots since her passing. At our wedding we gifted the people who Grandma loved the most with a 'grandma succulent'."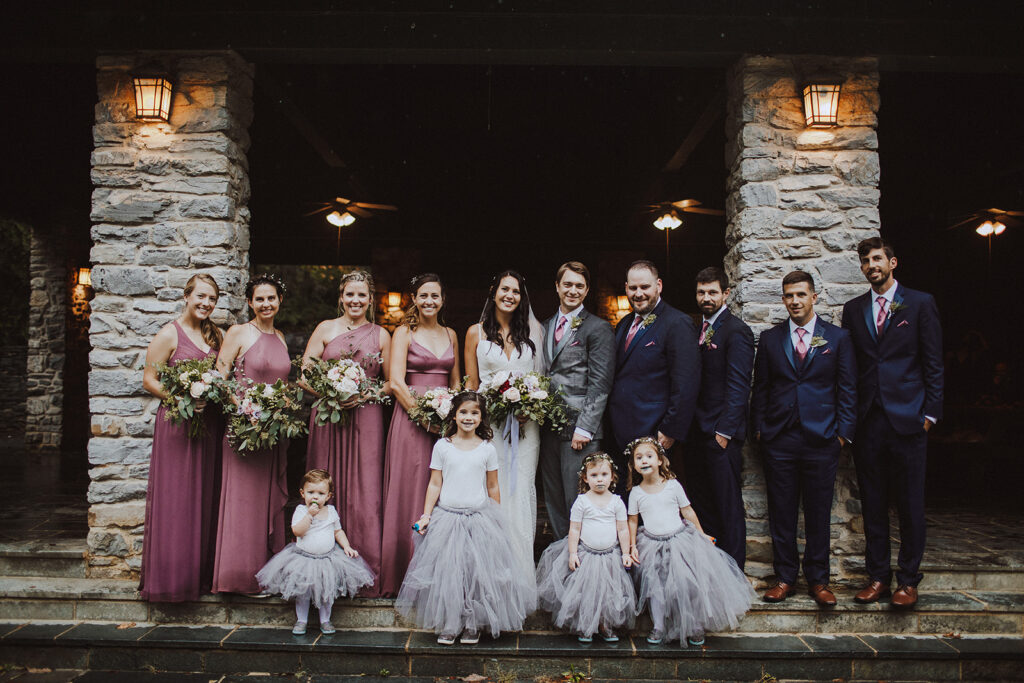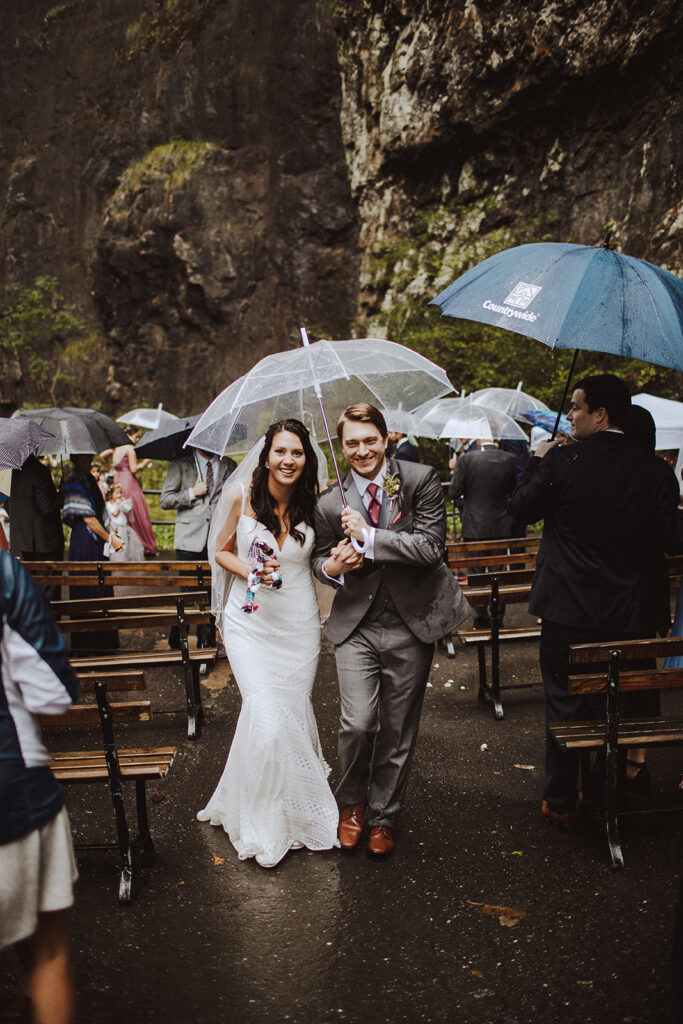 For their special day, Lucy wore a spaghetti strap gown with an unconventional lace. She wore lace Toms and gifted her bridesmaids polka dot Toms for their shoes. "This proved to be a savvy move on my part since our wedding day fell in the middle of Hurricane Delta! I did not use my mom's wedding dress in my dress but I did wear the same rehearsal dinner dress that she wore for her rehearsal. I had told her that I wanted to do that since I was 13 and she surprised me at my bridal shower with the hemmed dress."
Bridesmaids dresses were a color called "Chianti" from David's Bridal.
The overall wedding was rustic with a woodland fairy vibe.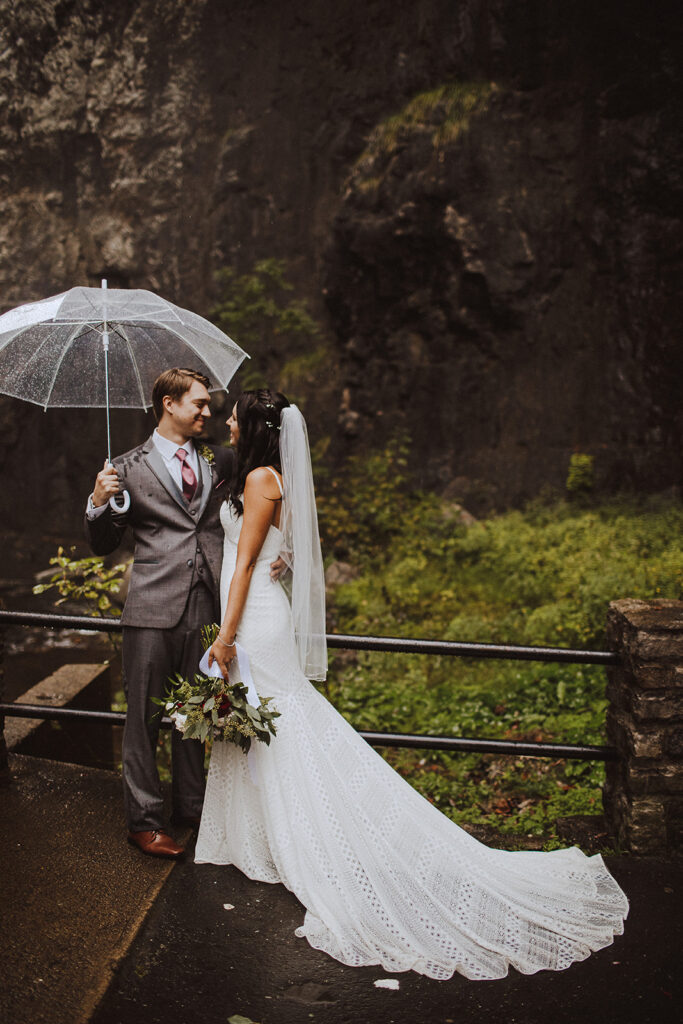 The pair loves the outdoors, so they decided to have an outdoor wedding to honor their usual activities on most weekends: hiking, biking, or kayaking. "What better backdrop than a natural bridge! We were blown away by the views the first time we visited Natural Bridge. As two people who care deeply about our environment and natural areas in Virginia, we were also excited to support a State Park.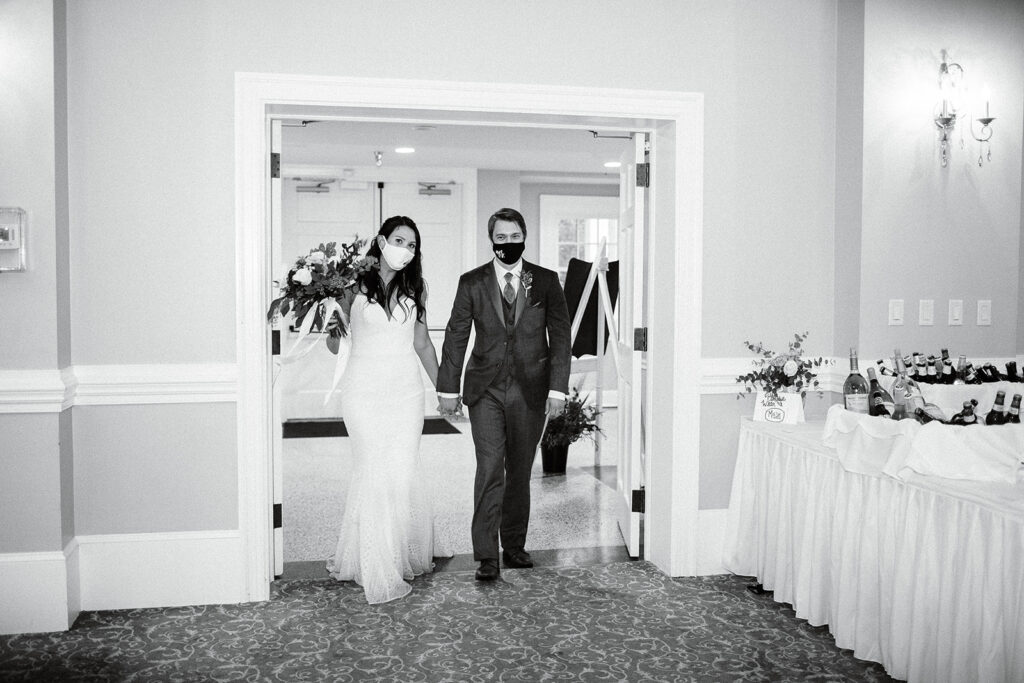 Getting married during COVID prevented many of their friends and family from attending in person, but they were able to Zoom the ceremony with the rest of their loves ones. "I think many of them were happy to be in their warm dry house rather than standing in the cold rain."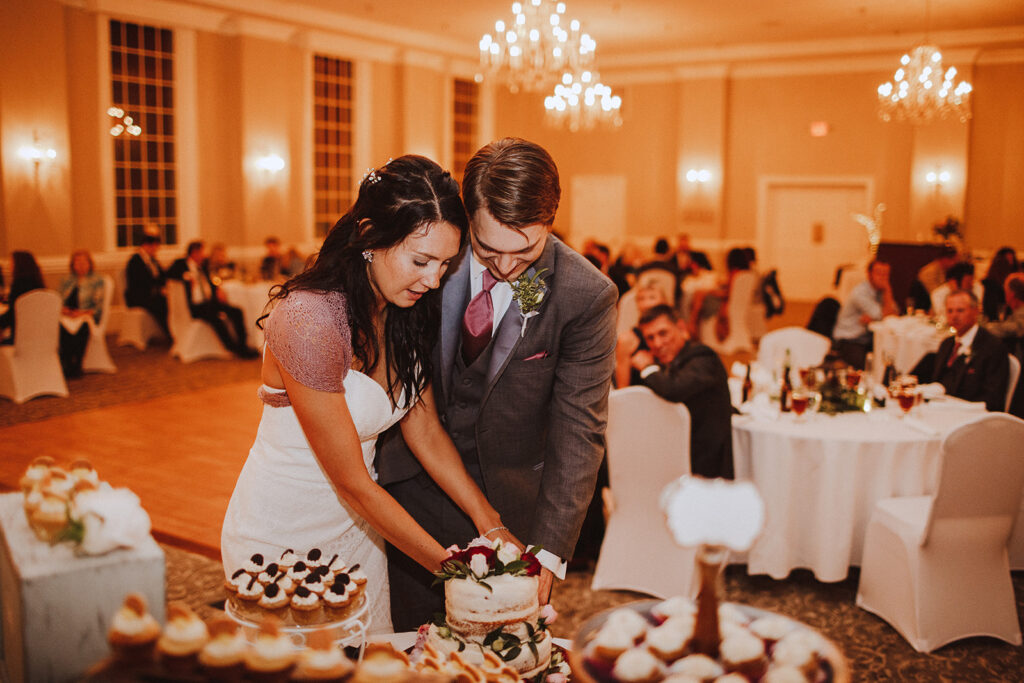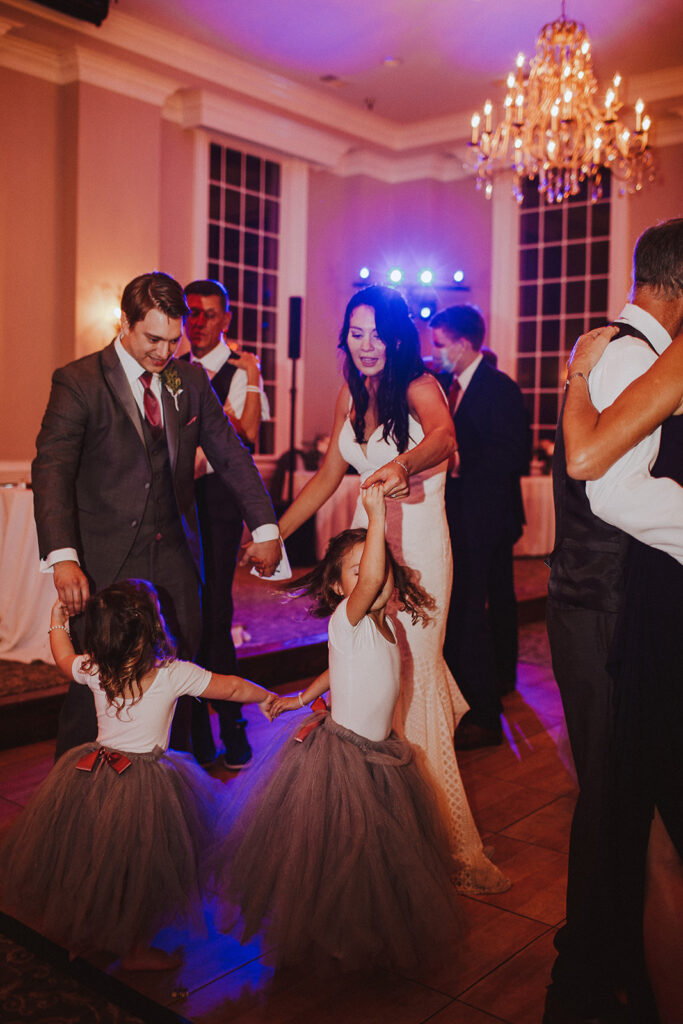 Lucy offers this advice to fellow brides planning their own special days right now: "Don't stress about the things you can't control, for example a pandemic and a late-season hurricane. All of it will vanish into perfection after you say 'I do'."
VENDOR CREDITS:
Ceremony Venue: Natural Bridge State Park, Natural Bridge
Reception Venue & Catering: Natural Bridge Historic Hotel, Natural Bridge
Photographer: Saddleback Studio, Lynchburg
Day of planner: Ashley Rose Wedding and Events, Lynchburg
Officiant: Karen Osbourne at Ceremonies for All
Gown & Veil: Maggie Sottero; purchased at Ashley Grace
Shoes: Toms
Hair & Makeup: Hair by Coco at Indulgence Salon, Roanoke
Bridesmaids dresses: David's Bridal
Formal wear: Classic Tuxedos, Harrisonburg
Invitations: Vista Print – Artwork by bride's father, Greg Baker
Flowers: Joy Coakley
Music: Tucker Wheatley (pianist) & Class Productions (DJ)
Cake: My Cupcake Runneth Over, Roanoke
Honeymoon: Nowhere yet but we are planning a trip to Spain in September 2021!