Traditional etiquette requires newlyweds to send thank you notes to whoever gave them a gift. Some couples can dread this task, but don't let that be you! This simple idea will allow you to send out those thank you notes promptly without the intensity of handwriting every single one.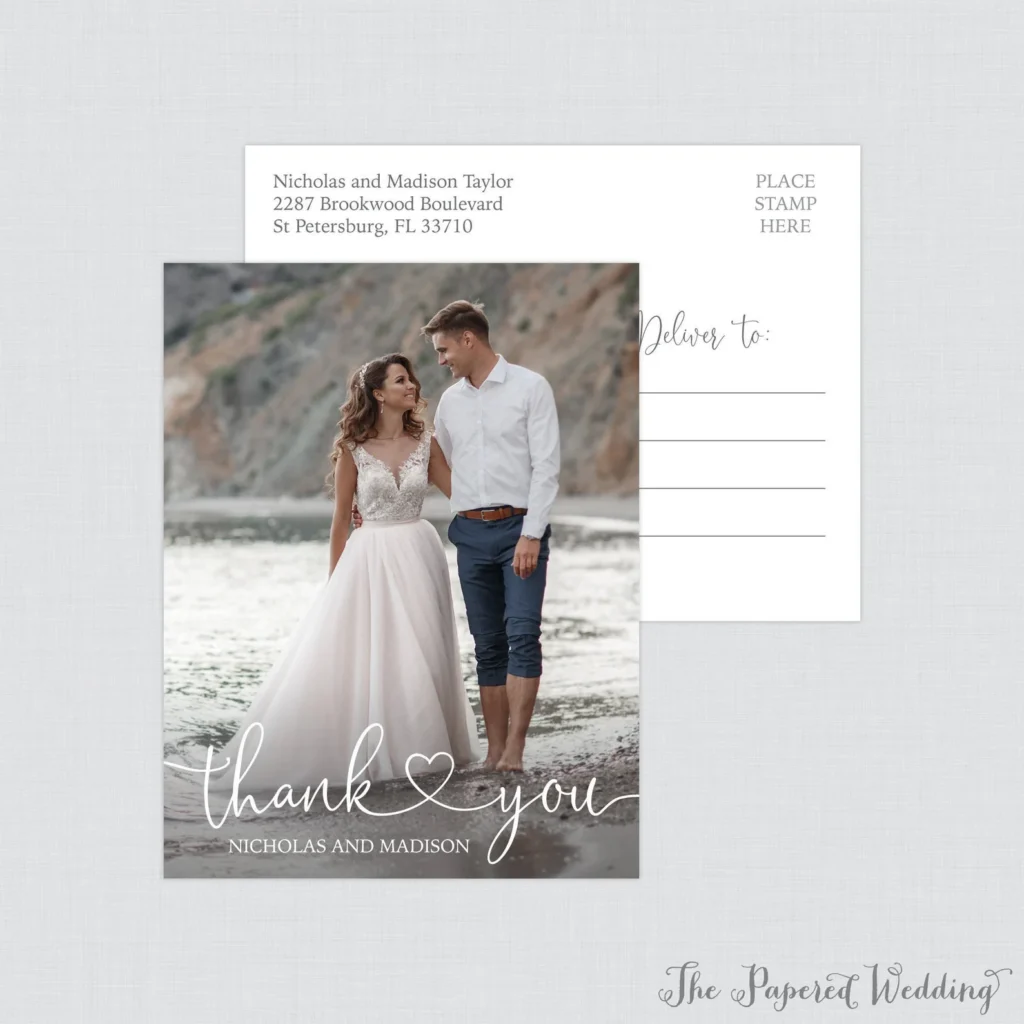 Post Card Thank You Notes
Purchasing personalized post cards as thank you notes will save you time. With limited space on the back, you won't feel obligated to write a lengthy note. In addition, you can opt for a generic typed note and not have to hand write anything!
Timing
It is recommended for the couple to send out thank you notes within 3 months of the wedding, but with this easy choice they'll be done long before then. One way to get a jump on sending these out is to go ahead and mail notes for gifts you received at your bridal shower and gifts you received in the mail from your registry before the wedding. Get as many out of the way prior to the wedding, so you can relax after your big day!
You may be asking, "How will I be able to send out these thank you notes before I get my wedding photos back?" We recommend using an engagement photo instead of waiting for your wedding photos, but if you'd prefer to wait and use a photo from your big day, you absolutely can!
Plenty of Choices
There are so many templates it can be overwhelming! Here are a few that caught our eye: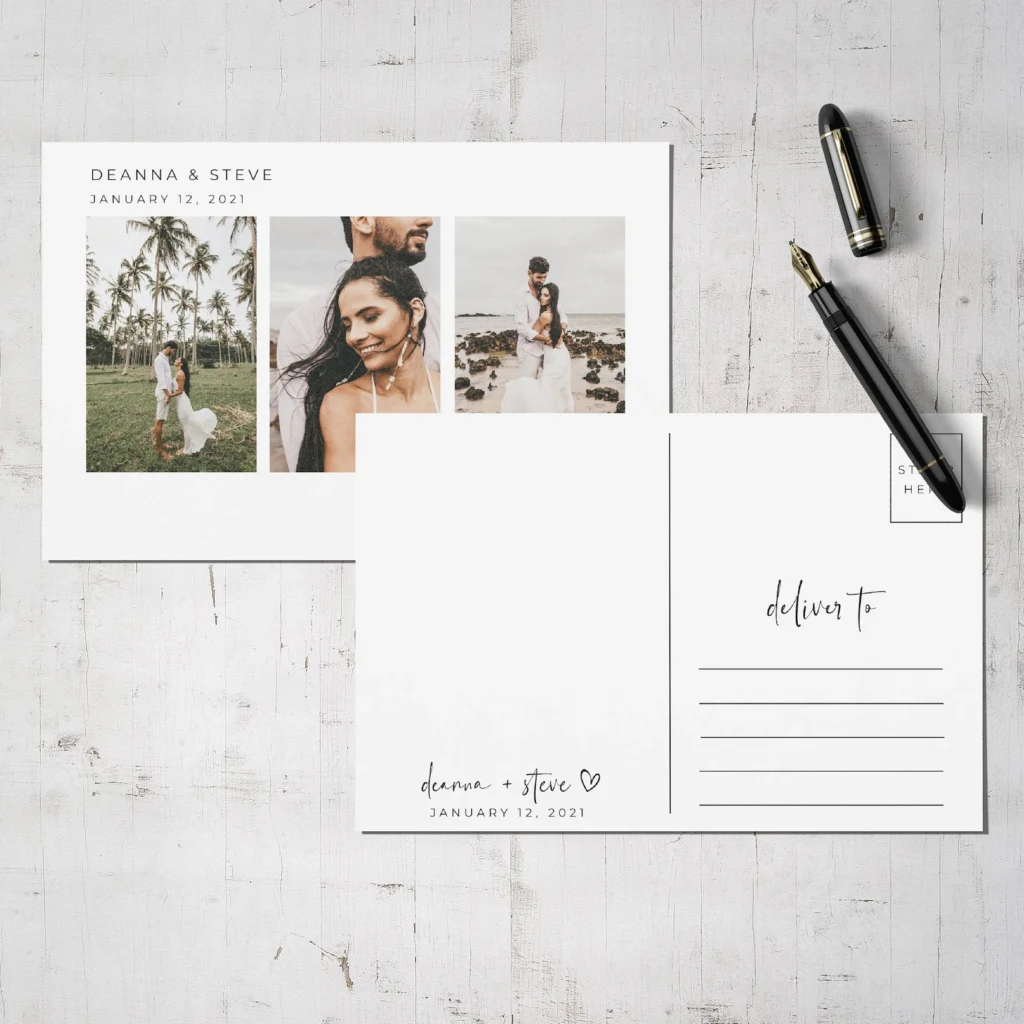 No need to choose only one photo from the bunch with this template. This option has a three photo design on the front and space to leave a handwritten message on the back. Available as a digital download from EvergreenAshDesigns on Etsy, you can print these from home or send them to a professional printer.
This template from Minted has a single photo on the front and multiple options for the back design. You can leave it blank, add an additional photo, or type a sweet message on the back portion.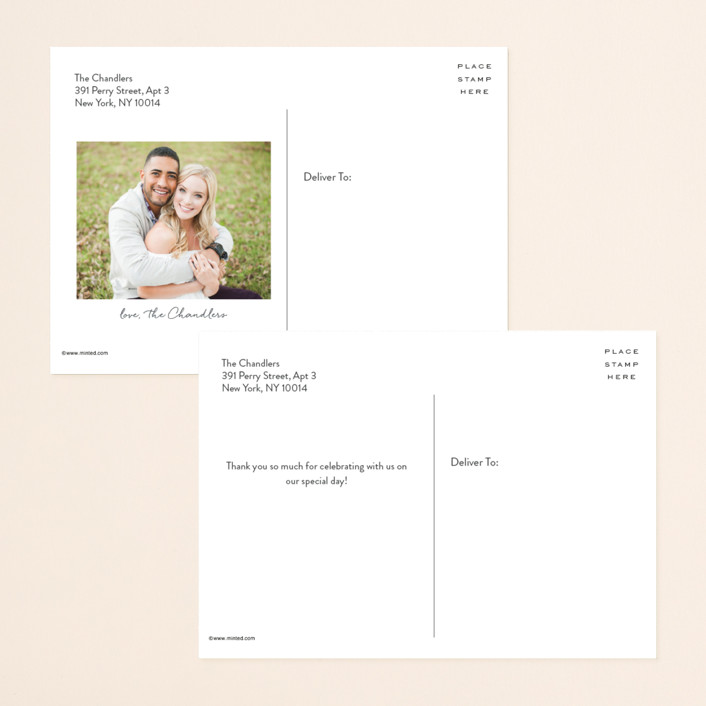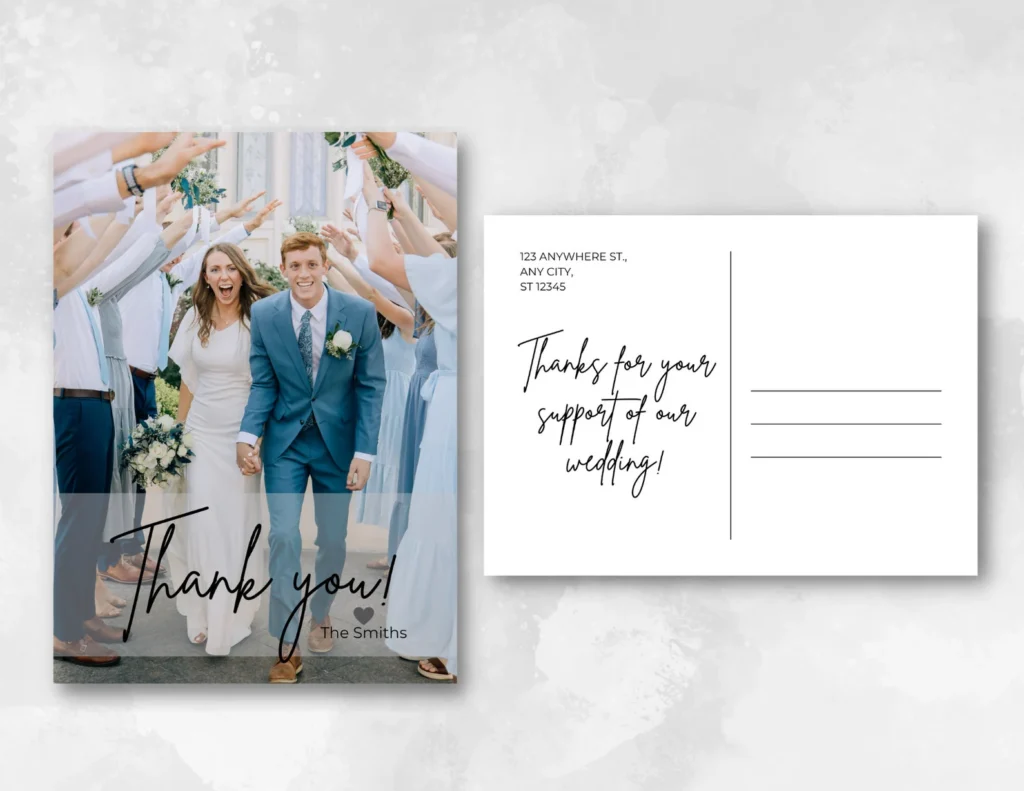 This simple design from ArtandSoulbyRachelV on Etsy is customizable. This is also a digital download that you can print yourself.
If you are planning a wedding in Roanoke Virginia, Richmond Virginia, Fredericksburg/Northern Virginia, The Shenandoah Valley, Coastal Virginia or in Charlottesville/ Lynchburg Va. we can help with your wedding planning and ideas.