Many brides and grooms alike begin or continue a fitness regimen to prepare for their big day. Make this journey easier than ever with the at-home Lagree Microformer. Celebrity trainer Sebastein Lagree has worked with clients like Megan Markle, Sophia Vergara, the Kardashians, and more. Now you have to opportunity to achieve your dream wedding physique with Lagree from the comfort of your own home.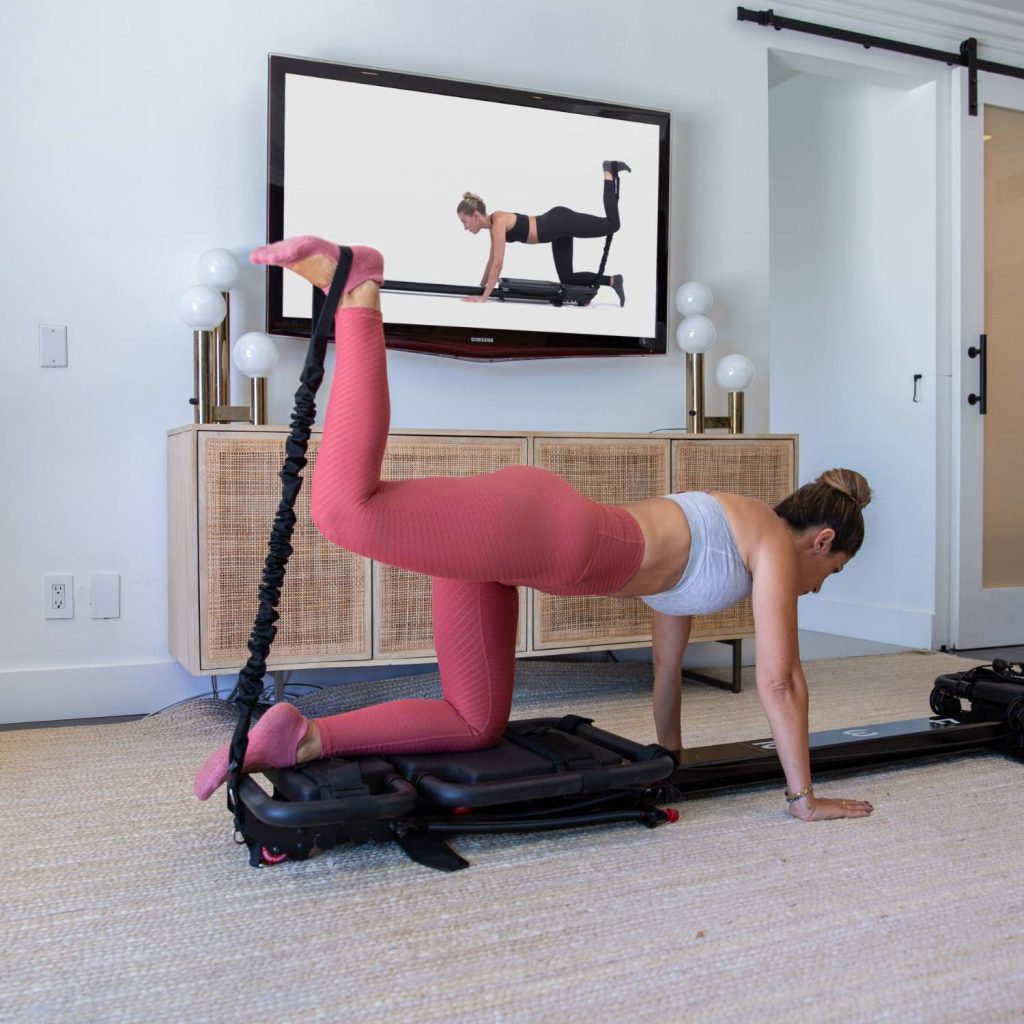 Effortless Convenience
Ideal for home workouts, the Microformer is compact, lightweight, and portable. Weighing in at only 60 pounds and measuring at 71.1″ long at 18.5″ wide, the Microformer can be stored under a bed, vertically against a wall, or racked up like a bike.
Comprehensive Full-Body Workouts
It acts as an all-in-one gym equipment providing low-impact, high-intensity full-body workouts that combines strength training, cardio, balance, and flexibility exercises into a single, efficient workout.
Customizable Workouts
The spring system allows the Micro to adjust for seasoned fitness pros and beginners. The Light Spring is about 9 pounds of tension at full extension and the Heavy Spring comes in at around 25 pounds at full extension. Integration of floor exercises is possible due to the Micro's small size, unlike it's larger counterpart the Mega.
Live Virtual Coaching
Have access to over 1,000 Lagree exercise video tutorials and on-demand classes available on their virtual platform. Live-stream classes are also available.
App Integration
The Lagree Fitness app provides access to the work-out videos outlined above in addition to a progress tracking feature and personalized recommendations.
If you are planning a wedding in Roanoke Virginia, Richmond Virginia, Fredericksburg/Northern Virginia, The Shenandoah Valley, Coastal Virginia or in Charlottesville/ Lynchburg Va. we can help with your wedding planning and ideas.