Not everyone's like me and wants a mixed bag of musical theater performances for their special day. But you might just be looking for a unique theme that's a little more subtle or a bit bolder than the typical "theme" wedding. Here's a bunch of super fun wedding theme ideas you might just love.
Mardi Gras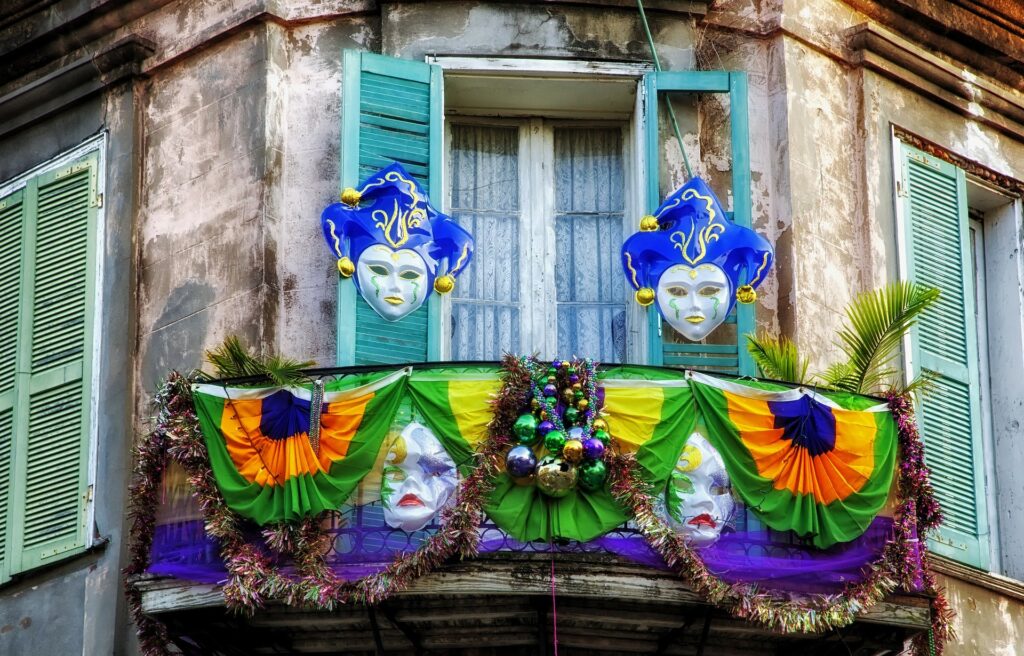 For those looking to host a full blowout party, Mardi Gras makes for a wonderful theme – even if your wedding day is nowhere near the holiday. Find some elaborate masks and beaded necklaces for favors and photobooth touches, decorate with gold, purple, and green, and add some celebratory music from the festivals around the world for a fantastic, vibrant party your guests won't soon forget.
Your Favorite Book
You might have noticed a lot of folks doing the Great Gatsby feeling for their big day. The elegance and romance of the roaring twenties naturally lends itself to the magic of a wedding day. But you could always consider theming your day after your favorite book instead of this popular one.
One example might be The Secret Garden – that magical place where beauty and nature and literature intertwine. Or, perhaps you love fantasy novels by Anne McCaffrey. You don't have to go all out with costumes, but you could add some delicate touches like colors from the Dragonriders of Pern or add some decorative touches on that theme.
Use colors, animal figurines, attire inspiration, or anything else you love from your favorite book for an elegant, unique wedding day unlike anyone else's.
Whimsical Animals or Woodland Creatures
If you're looking for a fun, budget-friendly wedding, you can create a whimsical, rustic feeling for your big day with a lot of unique touches and beautiful elements. Create some DIY pieces like tree branch centerpieces with moss and wildflowers. Add animal figurines to displays and frames. Let your guests don animal masks for a masquerade ball after the ceremony.
There are so many beautiful, rustic, animal-themed touches you can create for this theme – and so many of them for a budget-friendly option.
Ancient Greece
For the history buffs, consider an Ancient Greece theme. From letting your attire be inspired by swooping togas and gold leaf crowns, to using fun décor pieces like a mini Parthenon, olive branches, and Grecian urns, you'll find so many touches you'll adore.
White flowers, gold headbands, gold accents, head busts, vases all add to the theme, and your menu could be focused on the Mediterranean cuisine like stuffed grape leaves, Greek salad, and delicious olive tapenade crostini.
African Safari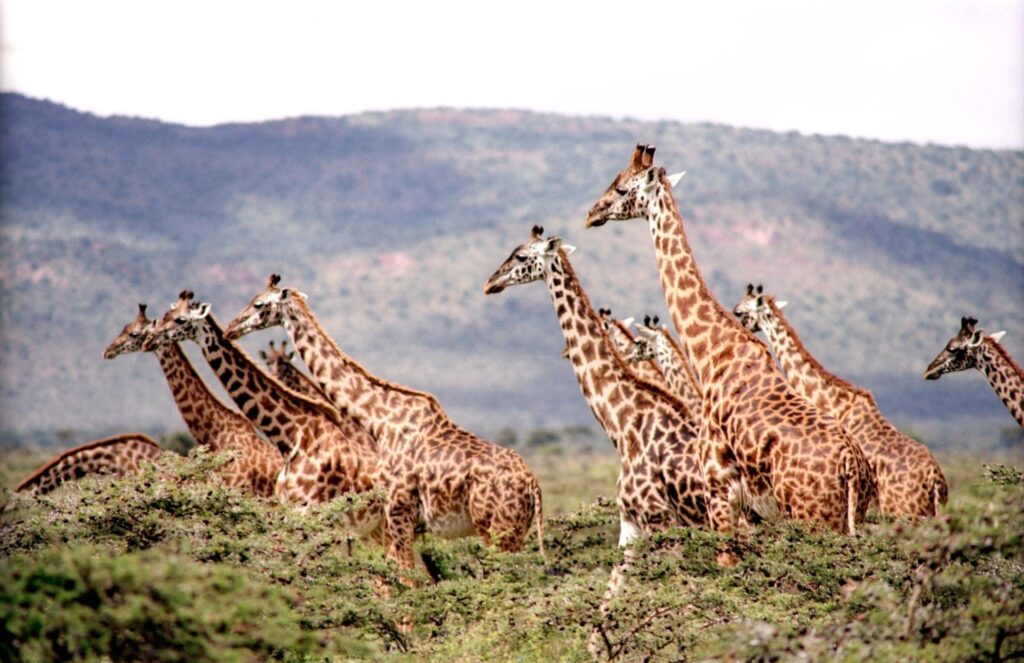 For those who love an African theme and enjoy some wild touches, let your wild side show with an African Safari theme. Add wooden animal carvings to your décor, use airy white tulle to emulate mosquito net for fun photo op backdrops, decorate an elegant antique couch with animal print pillows, add safari hats and more for your photo props and more. The theme is perfect for earthy colors and rustic touches.
Camping Celebration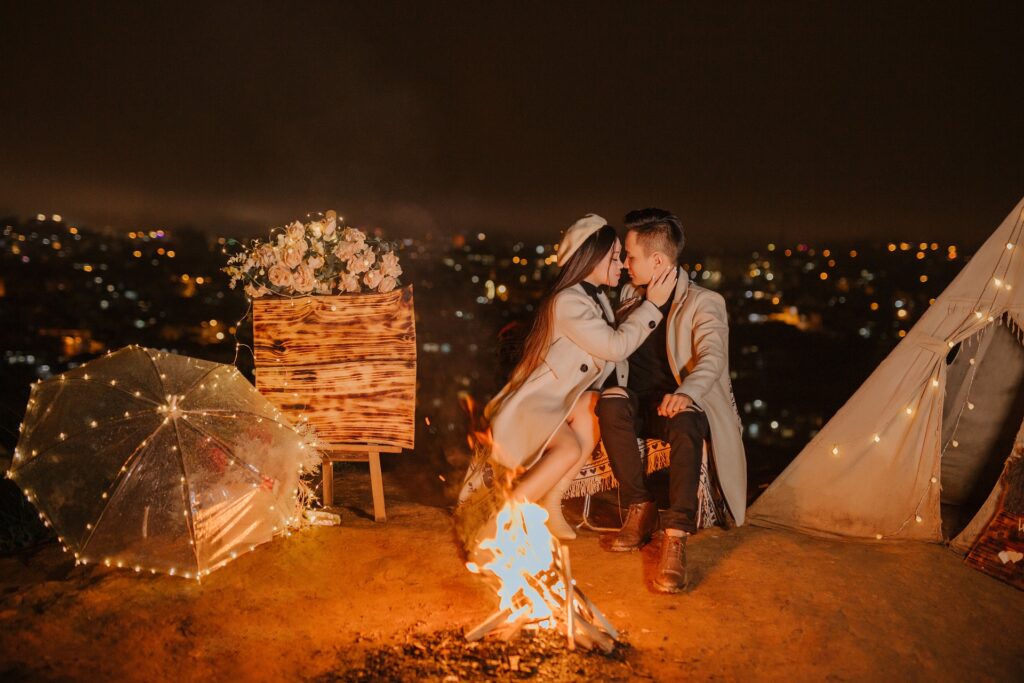 If you love camping, you could go for a simple, small wedding at a venue where you can have a campfire, pitch some tents (decorative or functional – you choose!) and roast some marshmallows for S'Mores for part of the wedding day feast.
Decorate with local wildflowers, woodsy pieces like tree branch centerpieces with wildflowers and cute décor pieces like miniature tents or hiking boots. You can have so much fun with this theme if you just let yourself get creative.
Lights, Camera, Action
Film buffs can go with a movie theme. Roll out the red carpet for your aisle, set up the venue like a movie theater with popcorn, boxes of candy, and more for fun touches that really bring out that feeling of the big debut.
For the reception, you could create a video of your dating relationship and lives before meeting, turning your story into a "film sensation" your guests will love watching on the day (and after!). You could even hire some "paparazzi" for the red carpet entryway for some added fun on the special day.
Be sure your guests know the theme, too – you'll get some really fun photos with everyone dressed to the nines for a red carpet affair.
Vintage Travel
For world travel fans, creating a vintage travel theme would be easy and fun for an celebration. If you're into costumes and your catering staff is amenable, you could ask for some touches in their attire that reflect the old days of travel with fancy scarves and hats like stewardesses from PanAm.
Find some old suitcases at vintage shops and thrift stores, add globes and vintage maps and add suitcases and other travel pieces as toppers for your cupcakes or pies and find a cake topper of a vintage couple dressed for travel.
Starry, Starry Night
Art lovers and van Gogh fans will love this idea: go with a Starry, Starry Night them. Deck out your venue with stars, prints of van Gogh's famous painting, swirling yellow and blue fabric and more to create the perfect look for a romantic night under the stars.
Use other van Gogh painting images for place cards or decorate with mini prints of the paintings on tiny easels throughout the food tables and guestbook areas.