Having trouble deciding where to visit on your bachelorette trip? We put together a comprehensive list of the ten best cities, and the best activities, that will allow you to create lifelong memories.
New York City
The Big Apple is a great option to visit on your "Bach" trip! In addition to typical NYC activities, like sight seeing and Fifth Avenue shopping, there are a plethora of adventures that are off the beaten bath. Visiting a bathhouse is a great activity for you can your girls. Soaking away the stress prior to your big day is the perfect idea. New York City has several bathhouses to choose from based on your preferences and needs. Another idea is to take a sunset cruise on through the New York Harbor. Wrap up your trip with an afternoon tea party before heading back home to prep for your big day.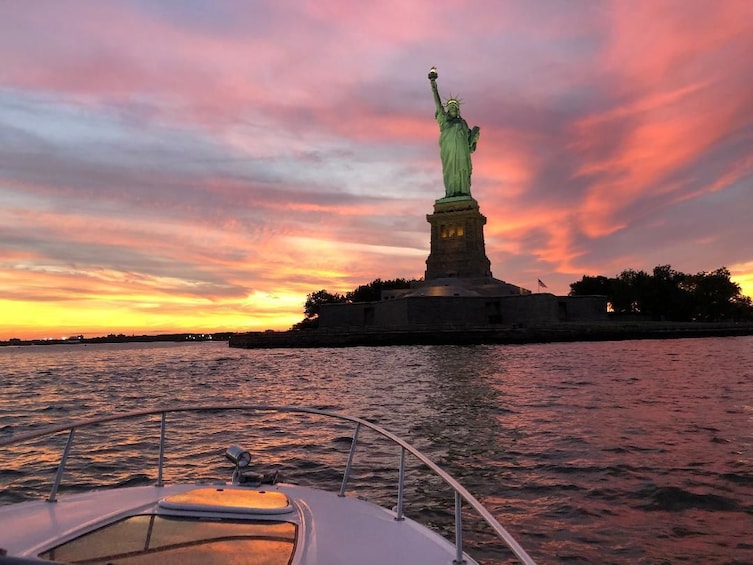 Las Vegas
Vegas is another obvious choice for a bachelorette party. Just like New York City, Las Vegas has some obvious tourist activities that you must participate in. Exploring all of the hotels and casinos, walking the strip, and taking photos with the iconic Las Vegas sign are all "tourist-y" activities you must do while you're there. There are also a few less iconic activities that will be perfect for your wedding party to do together. The Red Rock Canyon National Conservation Area is only about a thirty-minute drive from the city and a great place for a scenic drive or hike. Don't forget to schedule time to enjoy your hotel amenities, like the spa and lounging by the pool.
Nashville
Nashville, Tennessee is arguably the bachelorette capital of the world. There are so many fun places to visit and activities to do. One of the many iconic spots to visit while in the "Music City" is White Limozeen Rooftop Bar. Only one word can describe this bar: pink. Pink curtains and furniture inside with pink loungers and fringe umbrellas outside, this place is not only a perfect photo spot, but also a great choice to grab a drink or a sit down meal. Speaking of photo spots, both downtown and east Nashville have beautiful outdoor murals that are totally Instagram worthy. Be sure to check out some line dancing lessons and the Nashville Tractor, a bar on wheels before you head home. Lastly, what's a Bachelorette trip without some shopping? Pop by Draper James, Reese Whitherspoon's clothing store.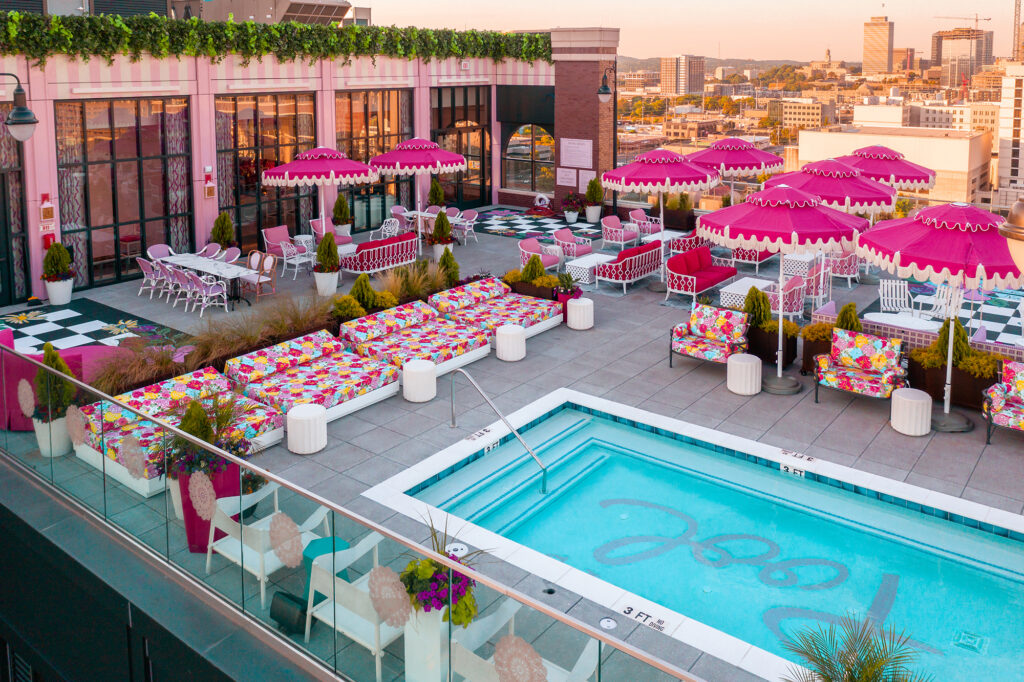 Charleston, South Carolina
Charleston is a charming town full of history and close to the beach. Folly beach is only a twenty-five minute drive from Charleston, if you're dying to stick you feet in the sand, but the city has plenty to keep your party busy for a weekend. A few things on Charleston's "must see" list include: rainbow row, king street, and Boone Hall Plantation & Gardens. Rainbow row, a perfectly picturesque spot, is a row of townhomes painted in vibrant colors, inspired by Charleston's original colonial Caribbean design. King street is located in the historic district and is a wonderful shopping option. The Boone Hall Plantation & Gardens is a Civil War era home with beautiful ground and gardens open to walk through. Definitely spend an afternoon unwinding in nature at this scenic property. If you're a thrill seeker, the Charleston ghost tour takes your party through haunted portions of the city after dark.
Orlando, Florida
If you're planning on heading to Orlando for your bachelorette trip, you have to visit Disney World. Even though most people think of Disney as a place for families and children, it's actually a great destination for one last hurrah with your best friends. Be sure to visit Epcot and "drink around the world" at Epcot's World Showcase. Go out for an evening at Disney Springs to shop at the high end stores and eat at one of the many restaurants. Another great experience is to eat dinner at one of the restraints at Disney's Contemporary Resort, California Grill. Be sure to make a reservation for later in the evening so you can view Magic Kingdom's firework show from your seat at dinner. Lastly, wrap up your stay in Orlando by having brunch Disney's Riviera Resort. The food is amazing, but the penthouse views will blow you away.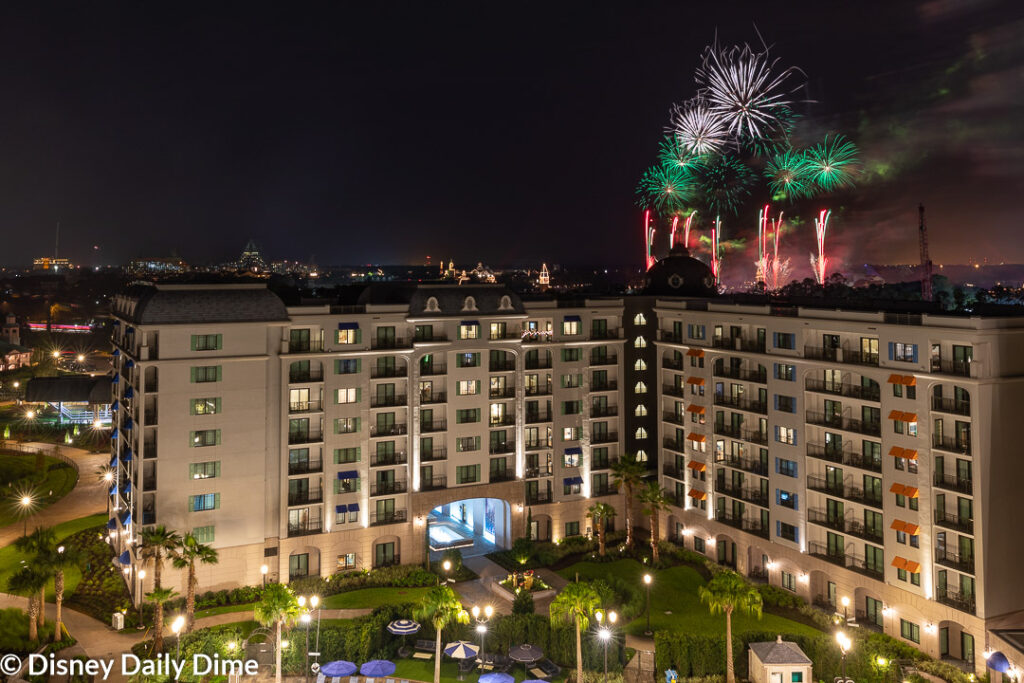 Waco, Texas
If you're obsessed with Chip & Joanna Gaines, Waco is the ideal place for an adventure with your bridesmaids. Visit the Magnolia Silos and the six boutique shops located there, featuring a variety of different goods from bath and body, to stationary and women's clothing. Don't forget to check out Magnolia Market and Magnolia Home, both with home decor and room scenes for inspiration. Stop by Magnolia Press and the Silos Baking Co. for a snack and your caffeine fix for the day. After exploring the many Magnolia related sites, take a tour of the Dr Pepper Museum. The museum offers tours, a "make-a-soda" experience, and a murder mystery game, just to name a few.
Charlotte, North Carolina
Charlotte is another good option for a bachelorette weekend, plus it's closer than some other options on this list! Great for staying less nights or if you just want to stick closer to home, Charlotte still has many activities that your girls will love. One iconic must try is the Crave Dessert Bar. Don't let the name fool you, though. In addition to decadent desserts, this establishment also offers savory small dishes and wines to pair. If you're with a group with an array of different pallets, check out Optimist Hall for dinner. It offers many different restaurants all in one place. Get your shopping fix at Girl Tribe Co., which offers trendy women's apparel. Don't forget to schedule a Trolly Pub bar crawl to explore the city while trying a beverage of your choice.
Williamsburg, Virginia
Williamsburg is a perfect in state choice. With historic sites as well as areas to let loose, Williamsburg really does have the best of both worlds. It's impossible to visit this city without touring colonial district. Walk through the streets of Colonial Williamsburg explore the shops, and even check out the new promotional Bridgerton Itinerary found on the area's website. Another attraction in the area is the amusement park Bush Gardens. If you're visiting on the weekend between July 30th and September 6th, Bierfest will be in full swing, so don't miss out on that!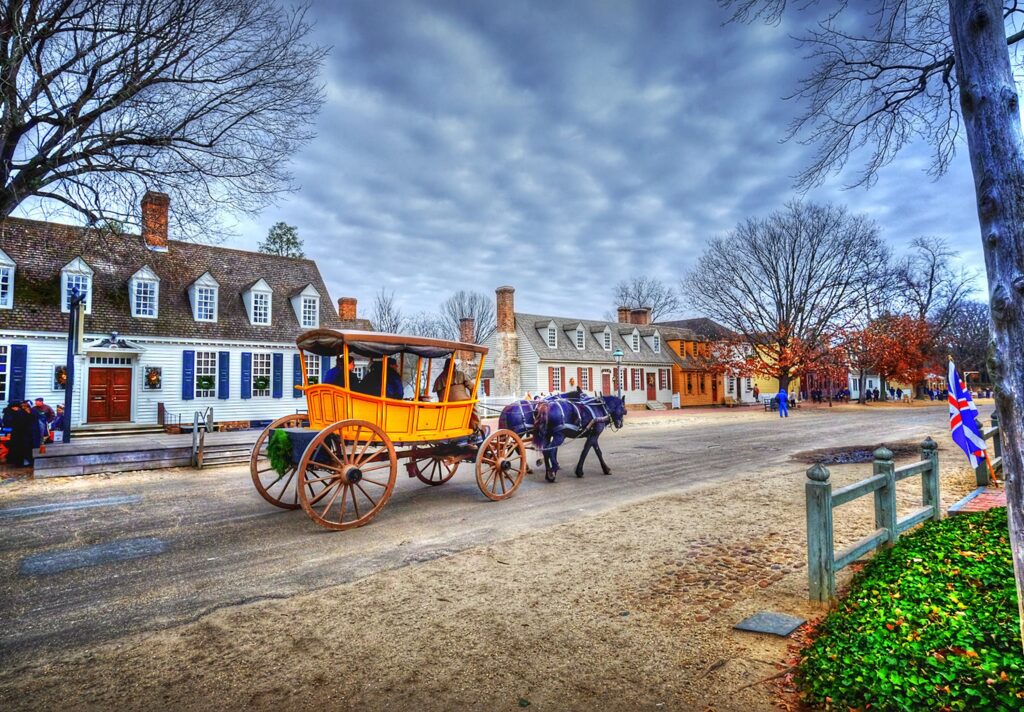 Key West, Florida
The obvious must see in Key West is Duval Street. This area offers many options for shopping, dining, and entertainment. Just west of Duval Street is Mallory Square, a plaza on the water, which is another "must see" while touring Key West. Visit the Butterfly and Nature Conservatory for an afternoon to enjoy butterflies, and other animals, in their beautiful natural habitat. You can't be in Key West without laying on the sand! Explore one of the many beaches on the island to relax with your whole party.
National Harbor, Maryland
Last, but certainly not least, National Harbor is a short drive from Washington D.C., right along the Potomac River. This waterfront district offers amazing shopping opportunities that won't disappoint. One thing that this small area is know for is outdoor art. One way to explore the city is to go on a scavenger hunt to find all the sculptures. The Capital Wheel is iconic for this area, so riding it is a must. The views are amazing, and as long as you aren't scared of heights, the ride is totally worth it! Lastly, check out the MGM hotel and casino, if you're feeling lucky while on your trip.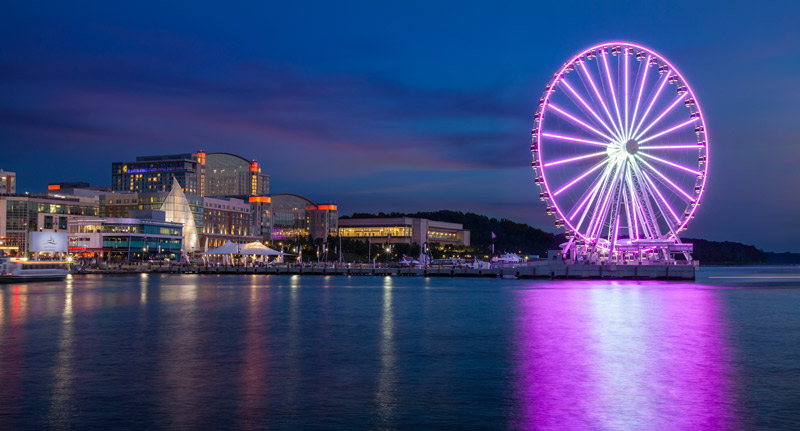 We hope you're able to plan your dream bachelorette trip to one of these ten amazing destinations and use our recommendations as a jumping off point to explore your destination of choice.
If you are planning a wedding in Roanoke Virginia, Richmond Virginia, Fredericksburg/Northern Virginia, The Shenandoah Valley, Coastal Virginia or in Charlottesville/ Lynchburg Va. we can help with your wedding planning and ideas.