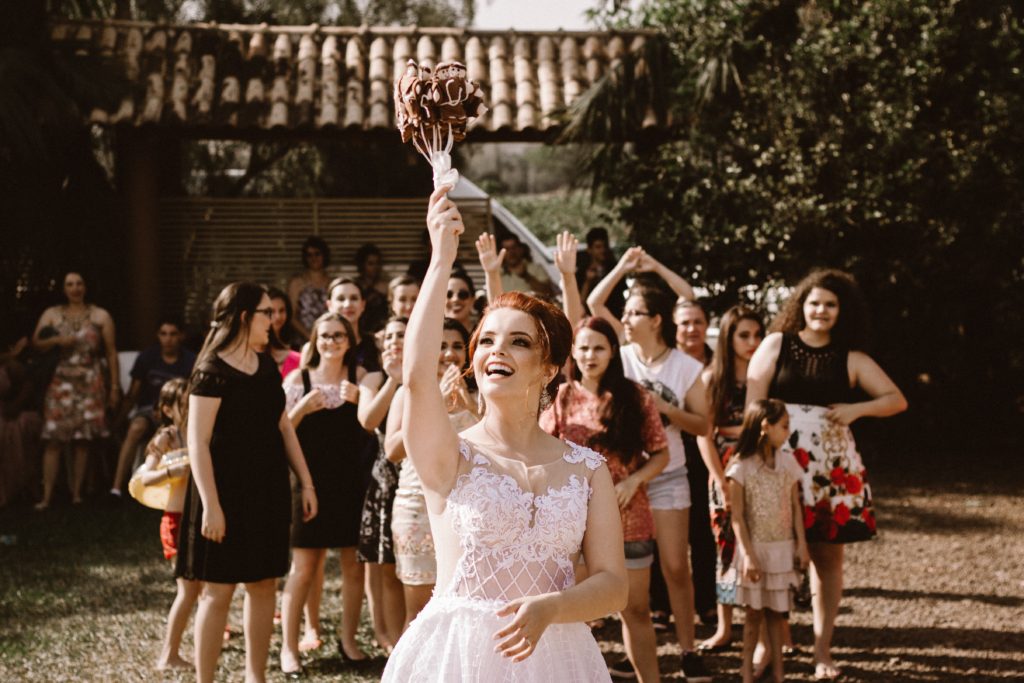 There's one last thing to plan for as you wrap up the everything list for your amazing, incredible, Virginia wedding. That's what to do with everything once the party's over. You don't have to just ditch stuff into the garbage or hold onto it for 20 years before you finally clear out the attic storage.
You can recycle almost everything after the big day, and benefit the planet, fellow brides, or even homeless shelters in the process.
That Delicious Leftover Food
You'll want to wrap up that top tier of the cake to freeze for your first anniversary, of course, but what do you do with all the other food left afterward? You don't exactly want to load it up in your fridge while you're off on your honeymoon. It will go to waste and be a big hassle to deal with once you get home.
Instead, pre-arrange with someone from your catering company, wedding planning company, or even someone from the wedding party to take the leftovers to a nearby soup kitchen or someplace similar. You can ask a friend to help you search for nearby homeless shelters where the food can be taken after.
Your Glorious Flowers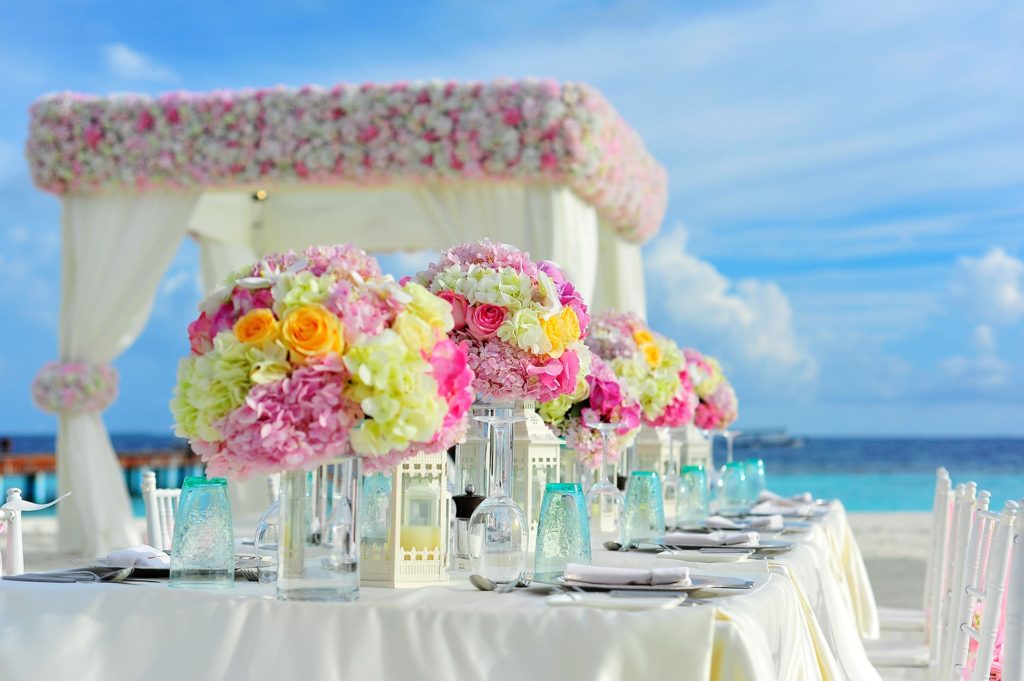 Most of us wind up with a lot more flowers after the ceremony than just the bridal bouquet. Though you might dry some for a fun frame or other wedding memorabilia item, you probably don't want to have a house full of drying flowers when you come home.
Instead of tossing those gorgeous blossoms, make arrangements ahead of time to have the decorator, a family member, or someone else take the flowers to a nearby nursing home, hospital, or other similar location where they might really cheer someone up. See if you have any local guests who might enjoy making the trip over to find folks who could benefit from some extra sunshine that day.
The Stunning Wedding Décor Items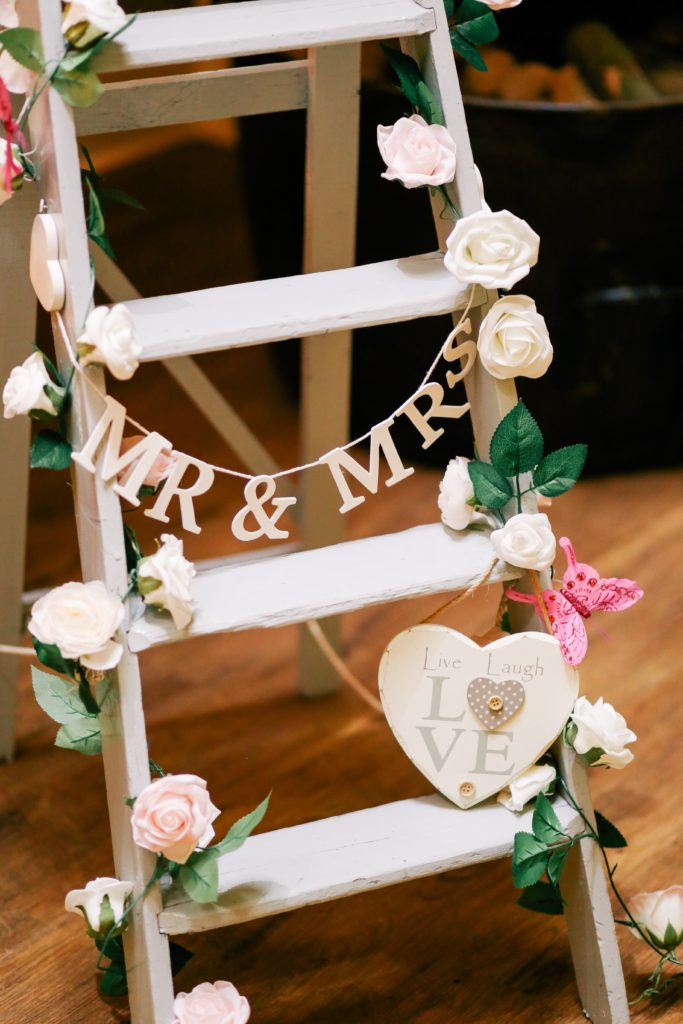 You've put a lot of effort into finding the perfect wedding décor items for your special day. And though you may want to keep a few of the items for special memories at your home together, you're not likely to want all of them.
With décor items, you have a lot of options for recycling them.
Donate them to a local thrift store – some brides who can't afford brand new everything could really benefit from your generosity
Resell them on eBay, Etsy, Facebook Marketplace, or a similar online site
Give them away as a lot on OfferUp, Craigslist, or Freecycle.org
Gift them to friends and family who might enjoy having a special item to take home from your day
The Dress You Said 'Yes' To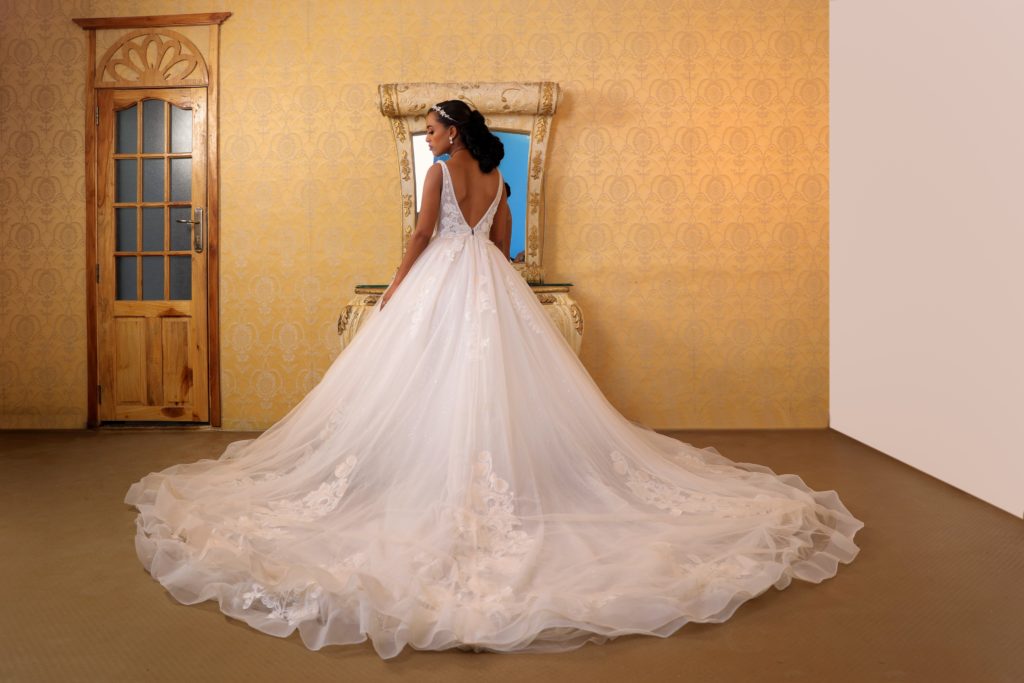 You spent all that time shopping and trying on wedding gowns to find the perfect one. And now, the day has come. You've worn it. You were absolutely stunning. And the dress remains.
You don't have to send your dress to the attic where it will collect dust. Instead, you can do a bunch of things to repurpose it.
If you don't mind parting company with that stunning gown, you can resell it. There is a bride out there who would benefit from that stunning option but might not be able to afford it at full price. Poshmark and Pre-Owned Wedding Dresses are great sites to do this on.
Or, if you'd rather keep that stunner, you can take it somewhere to be tailored and/or dyed for more practical wear in the future. Often, these gowns can be turned into beautiful cocktail dresses or other evening wear that will last many years for wearing to your favorite events.
Or, if you'd like to keep it but not wear it all the time, you can turn your gown into a christening gown for your future children, or even have it refashioned into a prom dress for that future date when your daughter will be old enough to wear it and cherish the beauty of the legacy of the gown.