Practically everyone on the planet loves flowers – the beautiful colors, the soft petals, the delicate perfumes. They're lovely and there's no wonder they've become a synonymous imagery point for weddings.
With the abundance of beautiful florals, though, it can be a little challenging choosing just the right ones for your Virginia wedding, especially if you want them to be meaningful.
So, here are some of the meanings given to flowers that may help you choose.
Lotus – Perfect for Floating Displays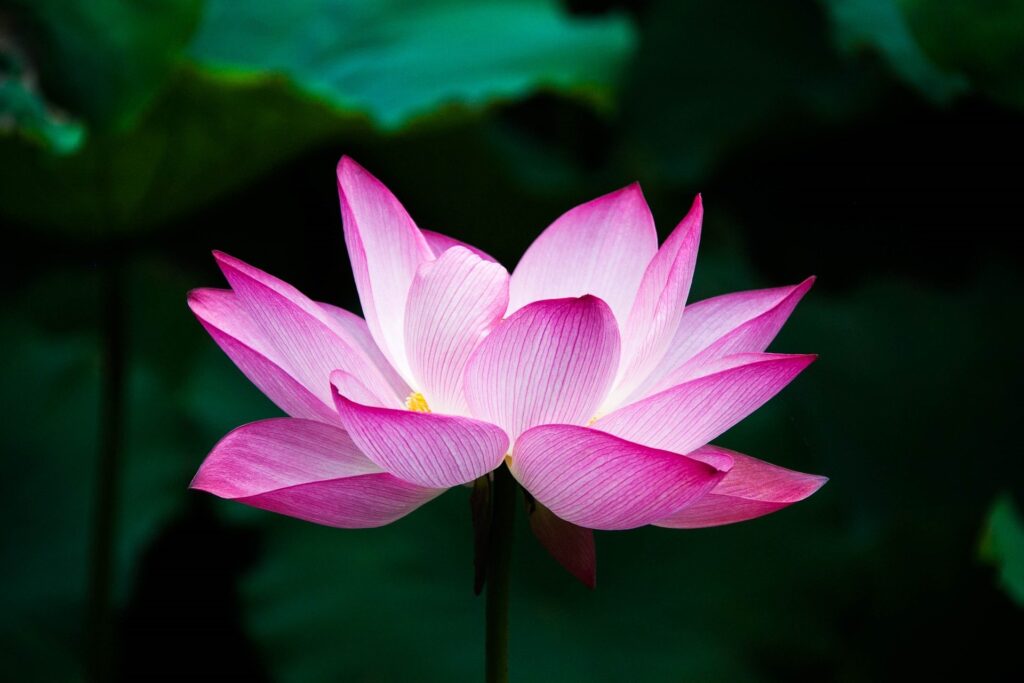 This beautiful water flower, the lotus, is known from growing in the mud. Each night, the flower returns to the mud and then seemingly magically reblooms the next morning, rising up from the mire. In many cultures, the significance of this unique flower finds meaning: rebirth, self-regeneration, purity, enlightenment, new beginnings.
Hibiscus – Décor, Bouquets, and More
Hibiscus is a gorgeous tropical flower that tastes amazing when candied and adds some brilliant health properties to teas. It's also the symbol of delicate beauty – which means its perfect for weddings.
Daisy – Wonderful for Anything at Weddings
Daisies represent innocence, cheerfulness, and happiness. The bright, vibrant white or colored flowers make for an excellent touch in anything at your wedding, especially for flower girls.
Carnation – Inexpensive Accents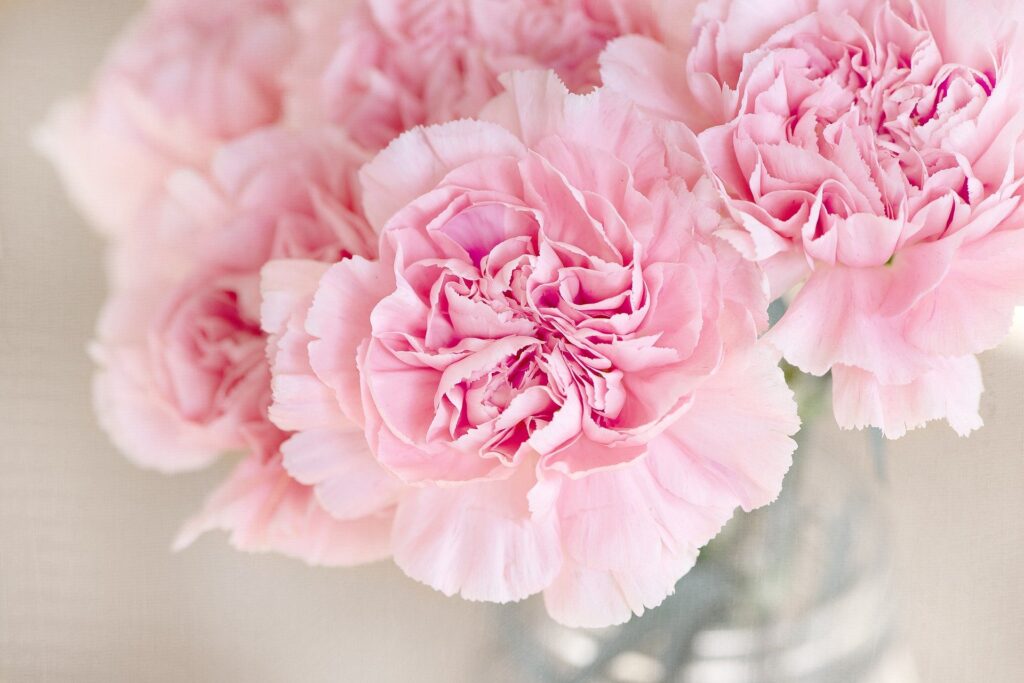 Pink carnations mean "I will never forget you," white carnations mean "sweet and lovely" – both delightfully symbolic for special events like weddings. The simple ruffly flowers are often given from secret admirers and high sweethearts, as well, so if your love story involves these elements, all the more perfect! Plus, they're inexpensive and add some bright pops of color without breaking the bank.
Be sure to avoid yellow (meaning disdain) and two-toned carnations, though, as they bear bad symbolism.
Salvia – Great for Centerpieces
This long-stemmed blossom comes in a variety of colors with different meanings with different intensities of love. From the blue salvia, meaning "thinking of you" to the red, "forever mine," the flowers are perfect for romantic occasions. And especially brilliant in centerpiece displays needing long stem accents.
Pansy – Potted Plant Delights
If you've been looking for some inexpensive décor but wanted to have flowers, consider the pansy as your go-to. These lovely blooms come in a wide range of colors and do well, even with some minor neglect, in pots – and can double as lovely gifts for your guests. They symbolize thoughtfulness and remembrance, as well, so especially make for a lovely homage to loved ones unable to attend.
Amaryllis – Bouquets and Centerpieces Come Live
Amaryllis are vibrant, bold flower that simply bursts with enthusiasm – and they signify pride. The meaning may not suit all wedding themes, but the beauty certainly does, so you may wish to incorporate them anyway.
Iris -Centerpieces, Décor, Bouquets, Boutonnieres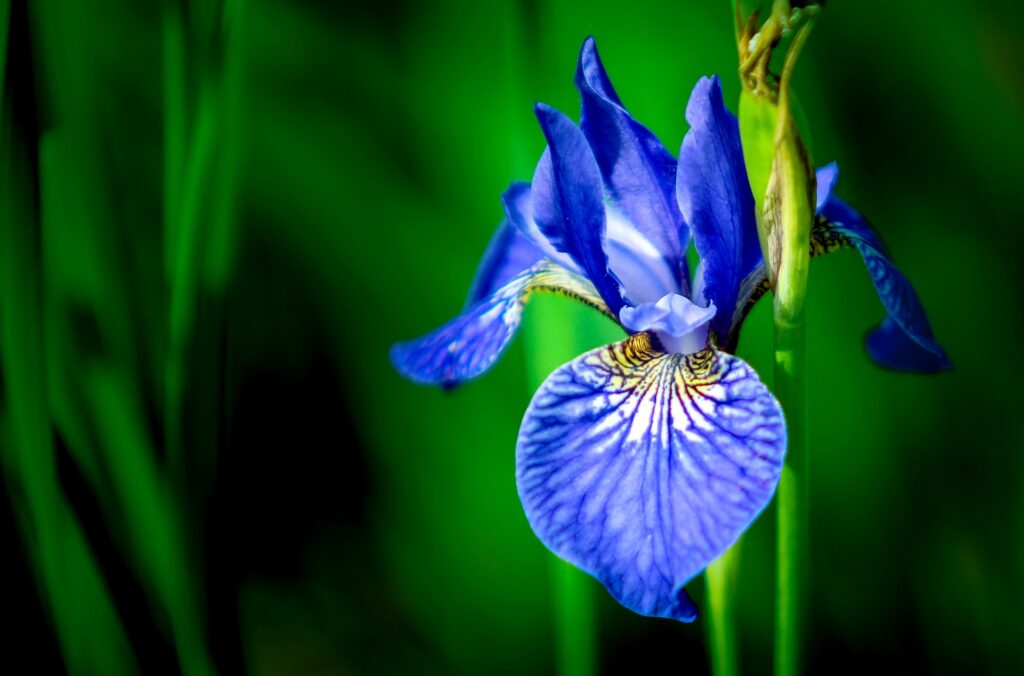 One of my personal favorites – and significant for me because of family associations – is the iris. Whether rich, regal purple, elegant white, or vibrant burgundy wine, these beautiful blossoms signify royalty, wisdom, and respect. They're perfect for brides looking to command attention with elegant beauty in an array of colors.
Rosemary
Not only does rosemary lend a lovely sage-y green to bouquets and boutonnieres, but the herb represents good memory. In medicinal uses, it literally enhances memory as its consumed in rosemary tea or worn as a sprig in your hair.
Red Roses – Any Part of the Day
Considered one of the most romantically symbolic flowers out there, red roses are a must for many brides. They represent love, desire, and passion – the perfect exclamation for a wedding. Depending on the variety or size of the blooms – and thorns or not! – you can use these fabulous flowers in practically any aspect of the day, from bouquets to centerpieces, to floating displays, and more.
Chrysanthemum – Perfect for Fall Wedding Bouquets
Chrysanthemums symbolize honesty, a beautiful pledge for any couple to make to each other as they begin life together forever. The bright blossoms, coming in many shades, thrive in cooler temperatures, making them perfect for autumn weddings, whether in bouquets or décor, especially outdoor décor pieces like flower barrels or centerpieces on a greeting table.
Lavender – A Fragrant Burst for Any Aspect of the Day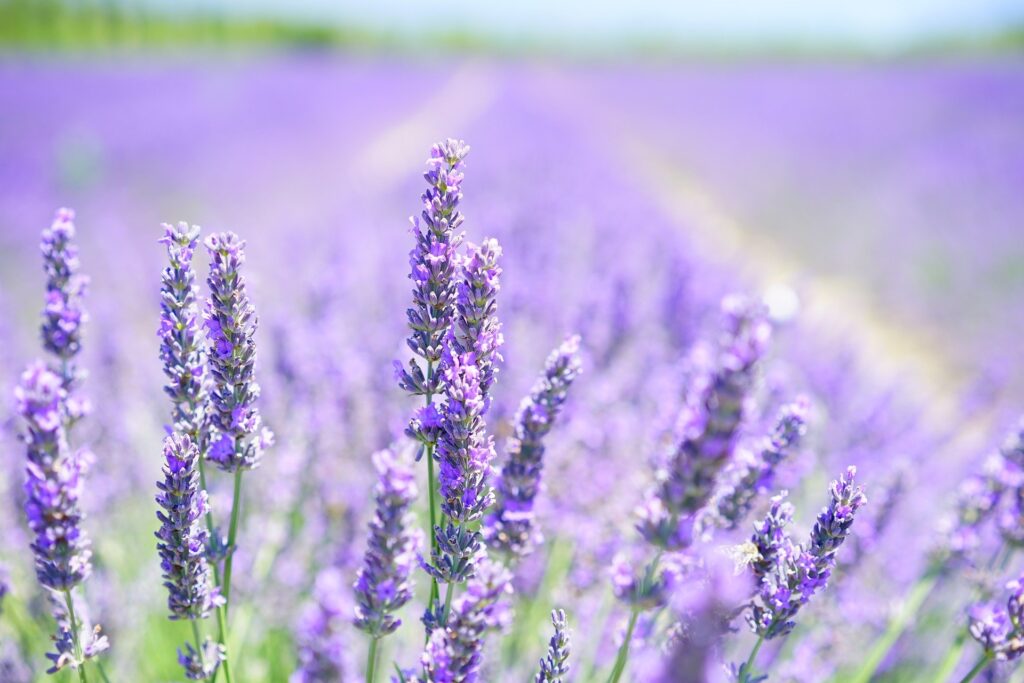 Lavender isn't just for aromatherapy – it symbolizes devotion. The calming properties certainly help reduce your stress levels on the big day, too.
These lovely herbal flowers come on long stems and work perfectly as accents in any purple-themed wedding, whether you want a fragrant bouquet to carry you through the ceremony or a special touch in your centerpieces or aisle décor.
Give Flowers Your Own Meaning
Of course, you can ascribe your own meaning to flowers as well. I've done this all my life with pairing certain flowers (and colors) with special people in my life. My own wedding bouquet dreams always planned on having my own flower surrounded by a ring of blossoms representing my groom, with outer rings made up of one or two blossoms representing the most significant people in my life: my parents, my grandparents, my best friends.