By: Krysta Zakrzewski
One of the upsides to America's life in quarantine has been the ability to spend quality time with our loved ones.  We realize the importance of the people in our lives through our solitude.  And with that, 2020 brought us an increase in couples becoming engaged.  Because there is no legal engagement registry, data on this is pretty much absent, but a post in the Washington Post by Ashley Fetters (https://www.washingtonpost.com/lifestyle/2020/12/17/engagements-proposals-pandemic-coronavirus/) outlines some evidence that suggests COVID didn't just bring face masks into style but a surge of new engagement rings.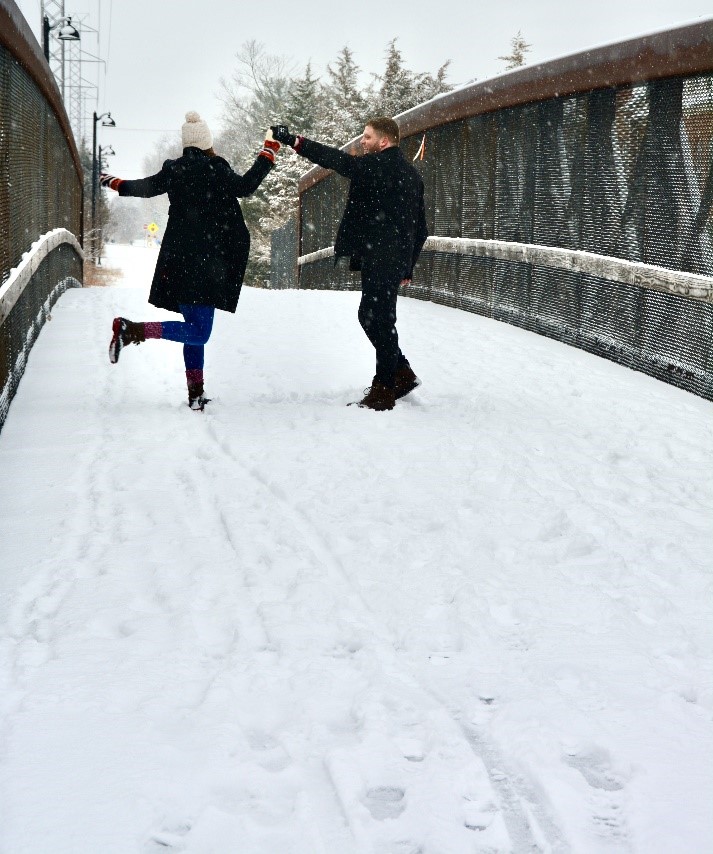 2020 also brought the immersion of the Home Elopement and Micro Wedding, which I think is fantastic. Basically, a Micro Wedding is just a smaller scale wedding. The reduced size allows guests and couples to stay safe and healthy and allows for social distancing. It also gives you the chance to be a little bit more creative and really take the stress out of the event. Virginia Bride Magazine's own Rita Junita Pike, outlines trends for 2021 weddings (https://vabridemagazine.com/2021-is-dubbed-the-year-of-the-wedding-and-what-it-means-for-brides-to-be/)  , which include a lot of Micro Wedding fashions that go (excuse my wedding pun) hand-in-hand, including bigger bolder wedding decor, smaller guest lists, open-spaced, safety first, brunch and weekday weddings, and a more personalized and nostalgic feel for the wedding.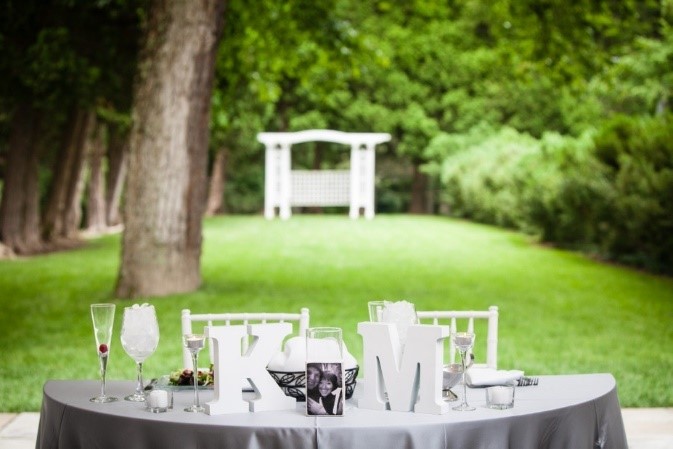 What are the benefits of a having a 2021 home elopement or micro wedding?
Elopements and micro weddings typically cost under $10,000 compared to the average wedding cost of around $26,000.
You can really bring the space to life with additional décor, customized pieces, a grander table setting, and personalize your wedding in ways you might not have been able to with a larger scale event due to cost and scope. My personal favorite décor trends that are easy to incorporate into a small wedding include the geometric and branch wood altars.
No wait involved. If you own the property you don't have to hope the date is available and the stress around the big day won't have to build up.
Couples can breathe easier when it comes to their guest list because have a 2021 micro wedding means that you only invite family and close friends.  Hurt feelings won't be an issue because everyone understands large event concerns.
You can customize safety and health worries around your comfort level.
There is no place like home.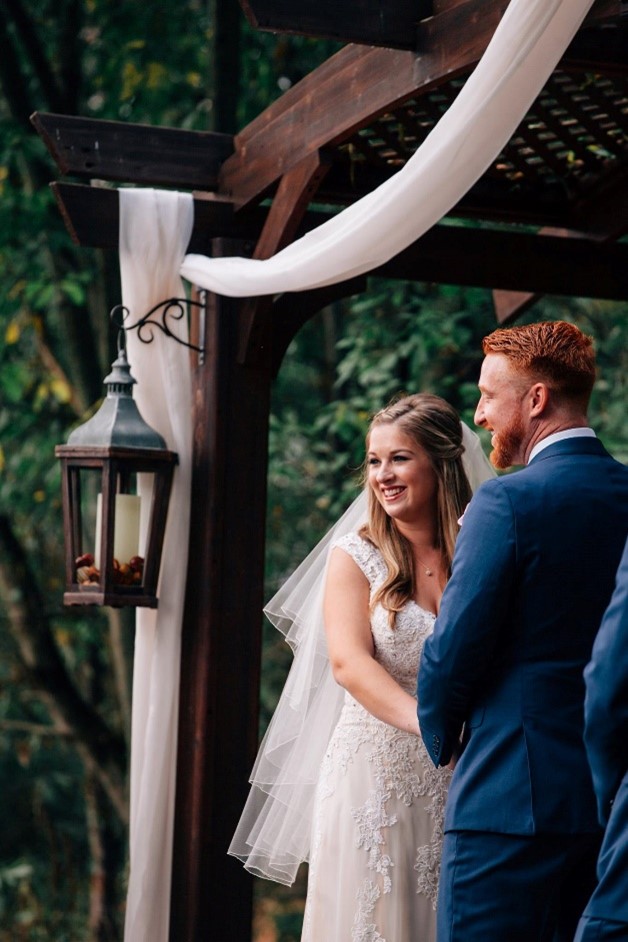 Additional benefits to not delay your wedding which you may not have thought about:
Financial Benefits – like tax breaks!
Health Insurance Benefits
Lowers stress levels (which we all can use right now)
Built in Best Friend!
Although I am new to the Virginia Bride Magazine Community, I have been in the event industry for the past 18 years of my life. Starting as a cater waiter and moving on to the Director of Meetings and Conventions for a large Engineering Association. I am a Certified Event Planner and a Certified Wedding Planner. I have worked numerous weddings and have had to deal with many major problems (strikes, weather, sickness, you name it). And I still love this industry! I started my event planning company with the notion that I can help couples look beyond the pandemic and find a wedding truly of their dreams with packages tailored around the Elopements and Micro Weddings. Don't Delay Your Dream Day.
——————————————————————————————————————————–
KZ Events
Krysta Zakrzewski, CMP, Certified Wedding Planner, Civil Celebrant
Krysta Zakrzewski holds a Bachelor of Arts in Communication from Virginia Tech, and has been working as a Certified Meeting Professional (CMP) for over a decade and is also a Certified Wedding Planner and Civil Wedding Celebrant for the Commonwealth of Virginia. She has been in the Events industry for 18 years and has planned Annual Conventions and Conferences, Board Meetings, Exhibit Halls, Galas, Special Events, Online Seminars and Weddings. She has worked in Corporate, Association, Government and Private environments.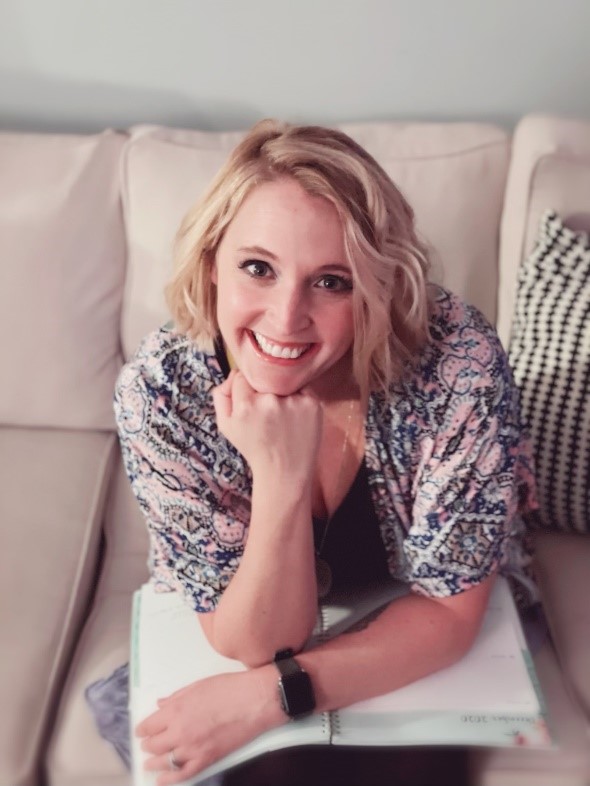 If you are planning a wedding in Roanoke Virginia, Richmond Virginia, Fredericksburg/Northern Virginia, The  Shenandoah Valley, Coastal Virginia or in Charlottesville/ Lynchburg Va. we can help with your wedding planning and ideas.