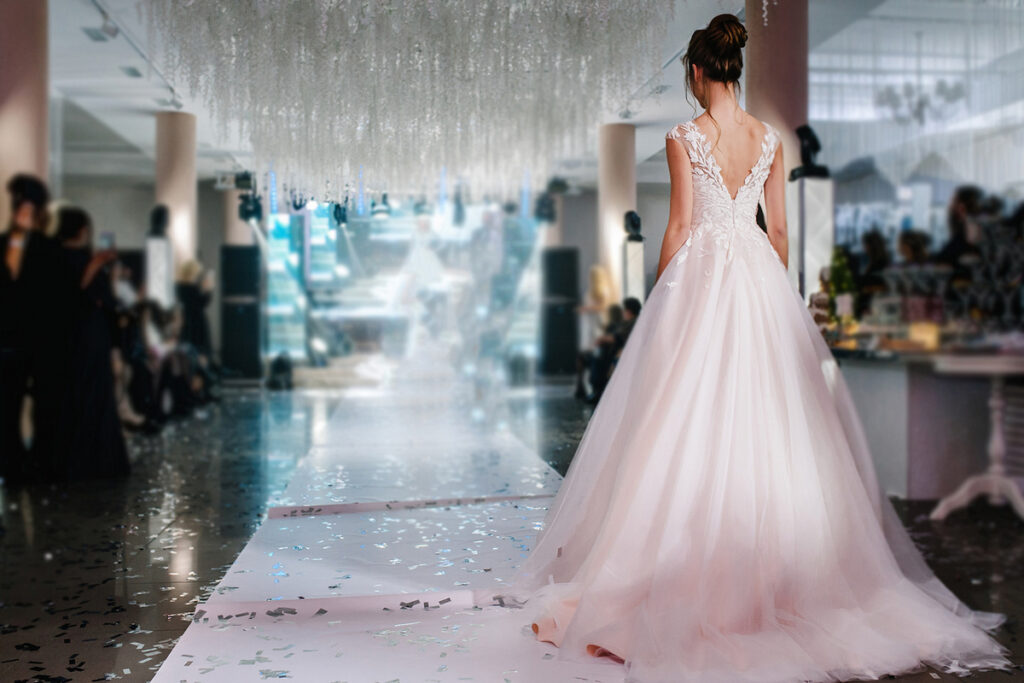 It does not matter if you got engaged last year or if your wedding is just a week away; attending a bridal show is a great way to prepare for your big day. While you may think you have everything planned and under control, it may also be possible to take some of the stress and cost of your wedding away by attending one of these shows. 
Keep reading to learn about some of the specific reasons to schedule time for an upcoming bridal show.
Save Time with One-Stop-Wedding-Shopping
Where can you go to find a cake company, caterer, photographer, and DJ under one roof? With so many options gathered in a simple location, you can plan your whole wedding in a single afternoon.
If you tried to handle this on your own, you might spend weeks trying to find the right service providers and book them on your chosen date. At a bridal show, many wedding professionals are attending and ready to help you get the services you need. This can be a huge time saver as you plan your wedding.
Get a Look at the Latest Wedding Trends
During the bridal show, you can visit the galleries and attend fashion shows to see some of the latest styles and trends available. You will also get to see amazing gowns paired with creative flower bouquets. You can even find tuxedo options for the groom and groomsmen.
As you tour the show, you can see what is trending in reception décor, hairstyles, wedding makeup, cakes, and invitation designs – and so much more.
Enjoy All Sorts of Freebies
When you attend a bridal show, you will receive all sorts of freebies. This includes prizes, giveaways, and specials provided by the exhibitors. In fact, you may even win wedding services or huge discounts on the services you want.
Along with the specials, you will also receive all types of food samples and other items. This is a great way to have fun and get something for free.
Meet Local Vendors in Person
You can learn a lot about a service by visiting their website. However, when you can see and talk to a vendor in-person, it provides a whole new impression. At a bridal show, you can meet potential vendors in person and get a feel for their personalities. You can use this time to share ideas, ask questions, and see samples of the work they have done in the past. Their goal is to get your business, so they will be happy to speak with you.
Save Money
Bridal shows can help you save time and money. Since everything is in one location, you don't have to worry about driving around town to get everything you need. If you book a service at the show, you may receive a discount from the vendor.
Make Planning Your Wedding Easy
As you can see from the information above, attending a bridal show offers an array of benefits. Be sure to keep the information here in mind to see why planning to go to a local bridal show should be part of your planning process.