Styled shoots are a creative way for photographers, stylists, and other wedding pros, to show off their talent and visions to inspire readers for their own wedding planning.
A word from Bohemes Jubilee Events and  Katy Murray Photography about the theme behind this shoot…
"This winter inspired shoot is a beautiful blend of sophistication and winter warmth. Bohème's Jubilee focused this shoot on shades of red with burgundies and copper tones, which help to create a warm romantic feel, despite the wintry temperatures. Artichoke, cranberries, squash, and pomegranates were also incorporated to elicit emotions of comfort and celebration. 
Every detail from Cakes by Kakes geode cakes, to the delicate handmade watercolor invitations by Stephanie G. Calligraphy, was captured with love by Bohème's Jubilee and Katy Murray Photography. The photography duo also meticulously highlighted the lovely bouquet blended of exotic and classical florals along with the draped garland from the evergreen tree. These elements make this shoot unique and elegant, while incorporating a winter theme.
The blush colored eye shadow and soft makeup by Beauty by Jacs pairs perfectly with the pink pearl earrings and rose gold diamond ring that Ellie at LEL Jewelry created.
The bride's glowing glam look finished with a copper crown and flowing cape lends this shoot to a romantic winter fairy tale. The smiles and genuine love from our couple will warm the hearts of all.
Photos from our shoot will help couples looking for a winter season wedding inspiration and bring their dreams to life".
What we love about the shoot:
The entire feel of this shoot is straight out of a romantic medieval fairy tale, from the model's wedding dress, complete with a flowing cape, to the rustic tablescape laden with fruits and vegetables.
The colors are perfect for a winter day with vibrant reds, blush, copper and gold tones making one celebrate the gray days of these months.
And don't you just adore the deer antlers?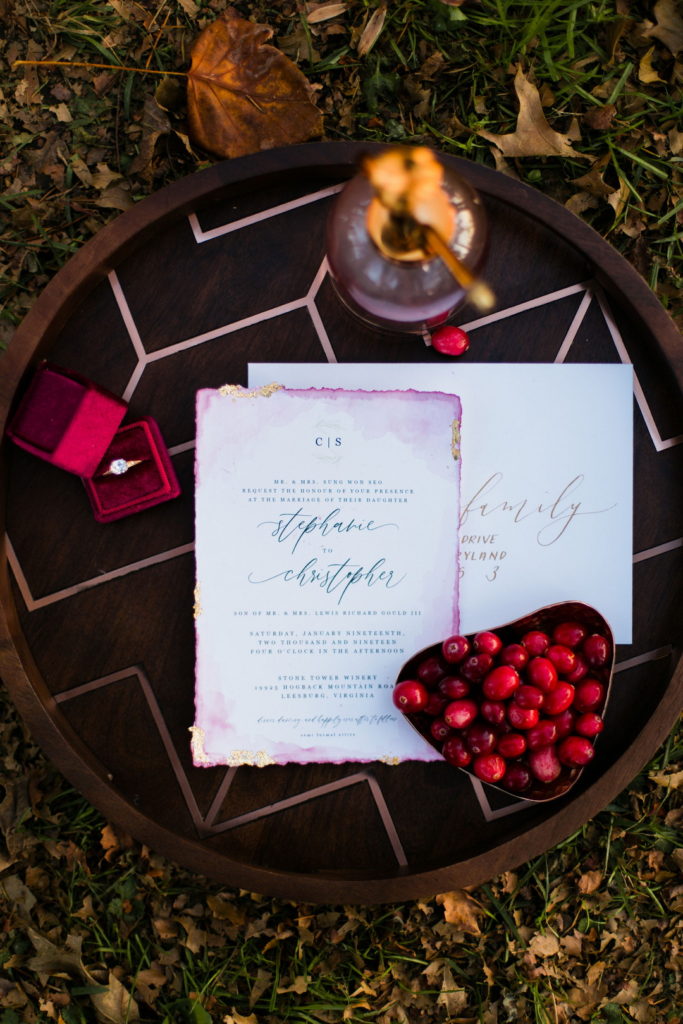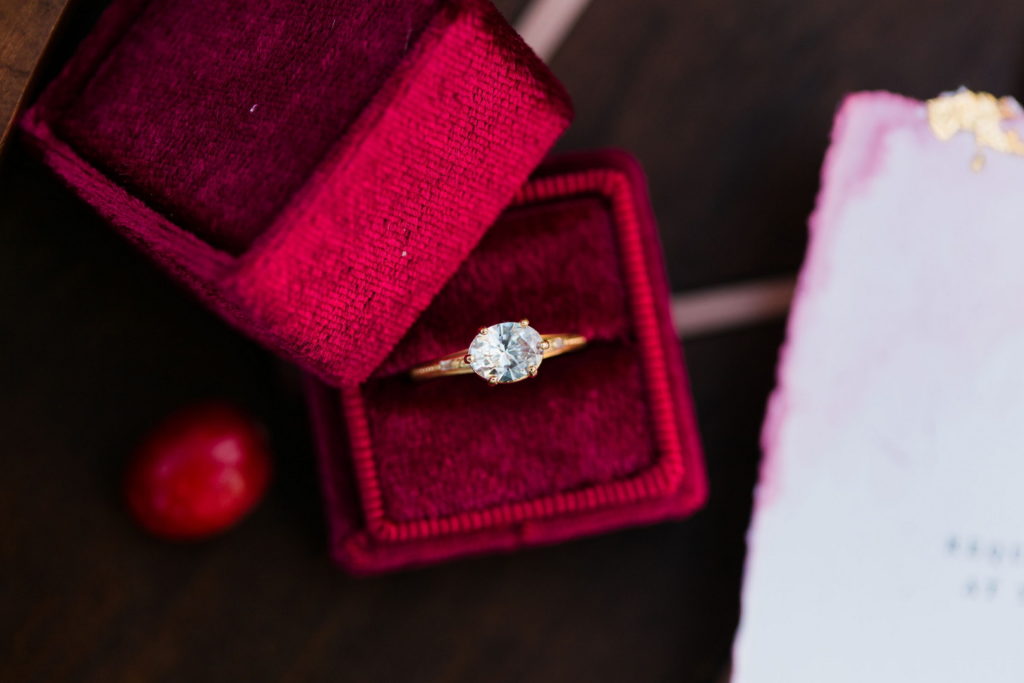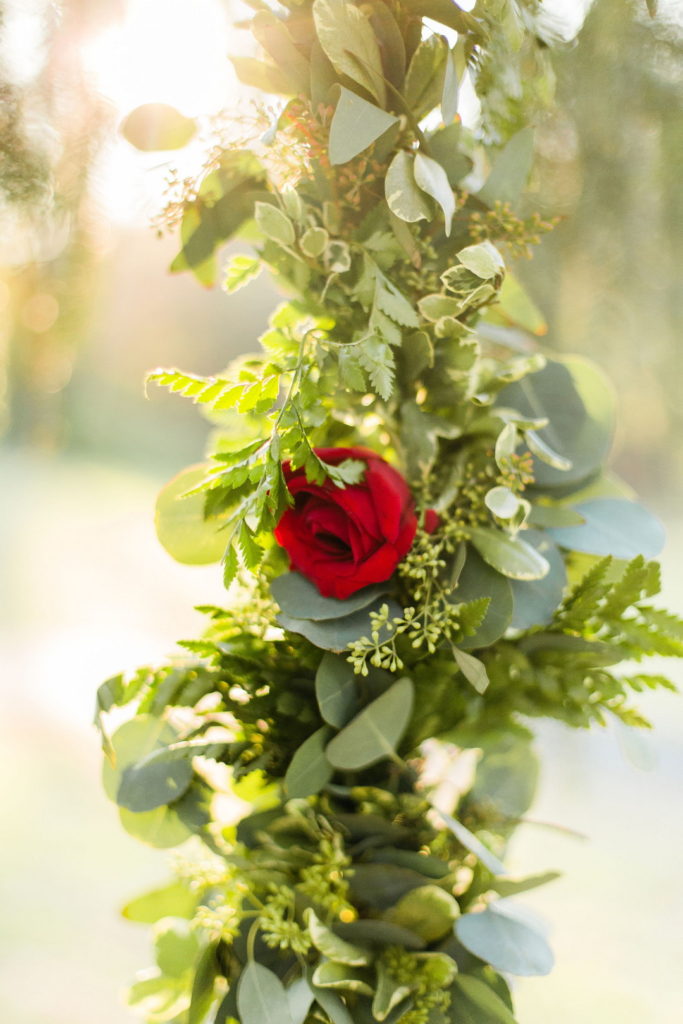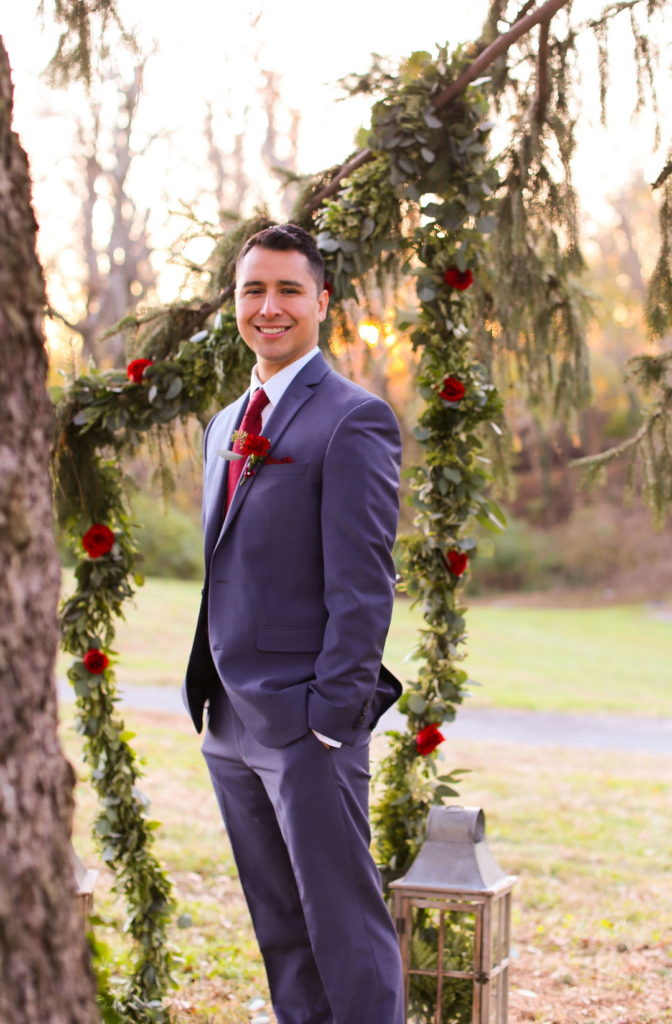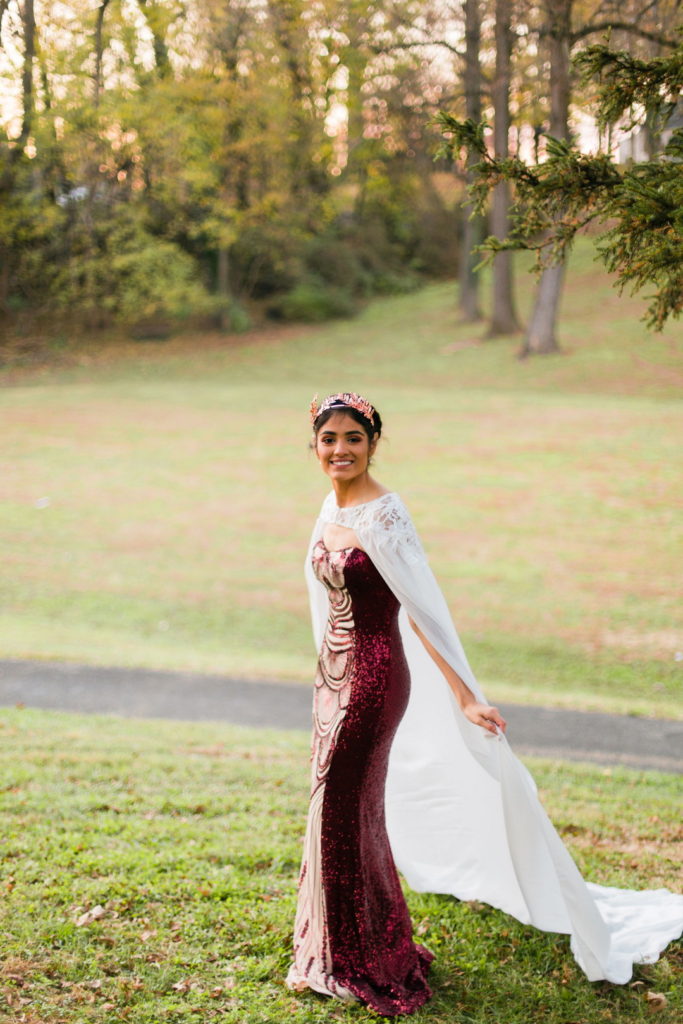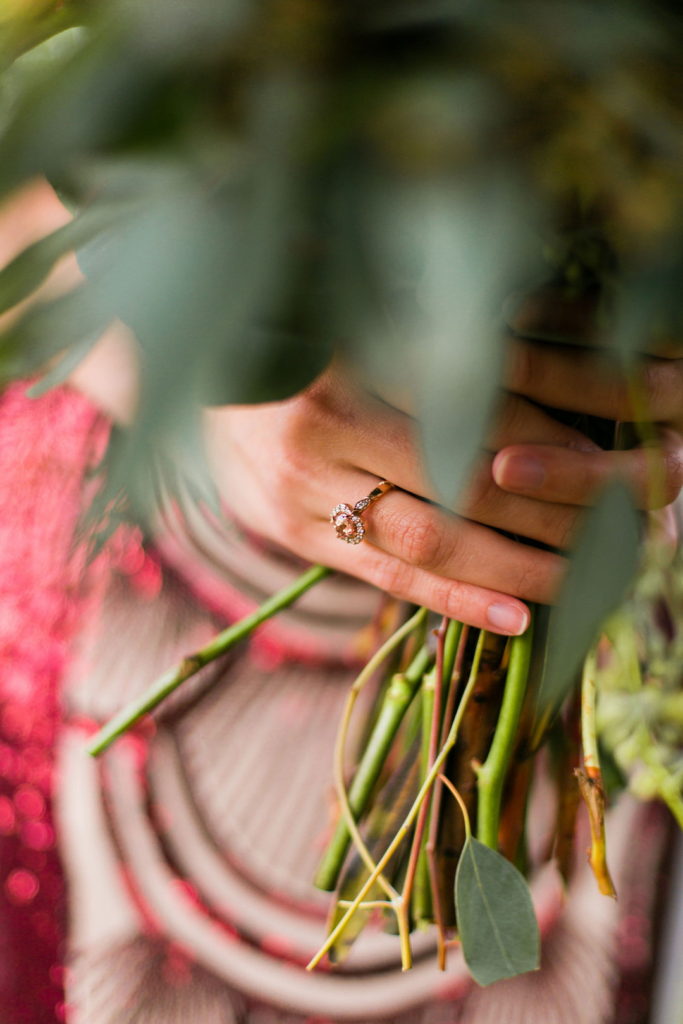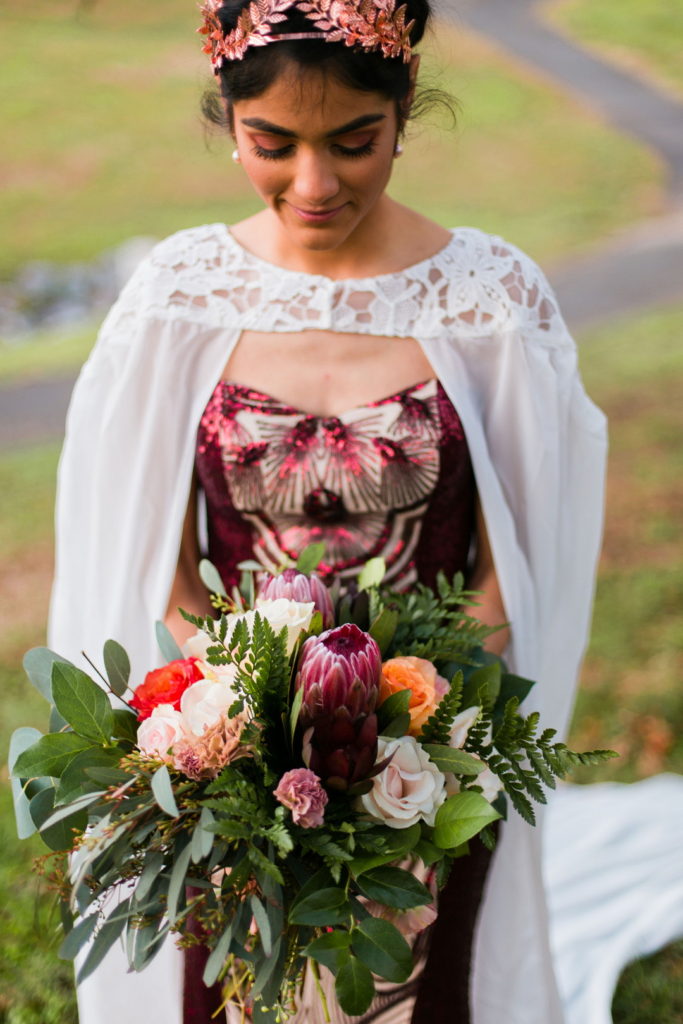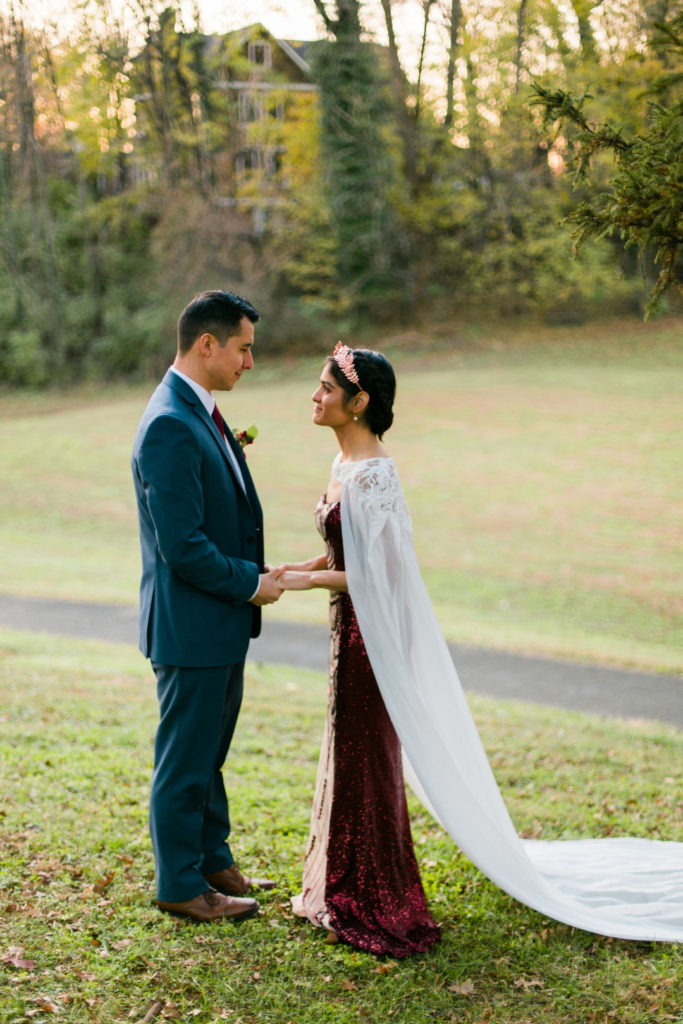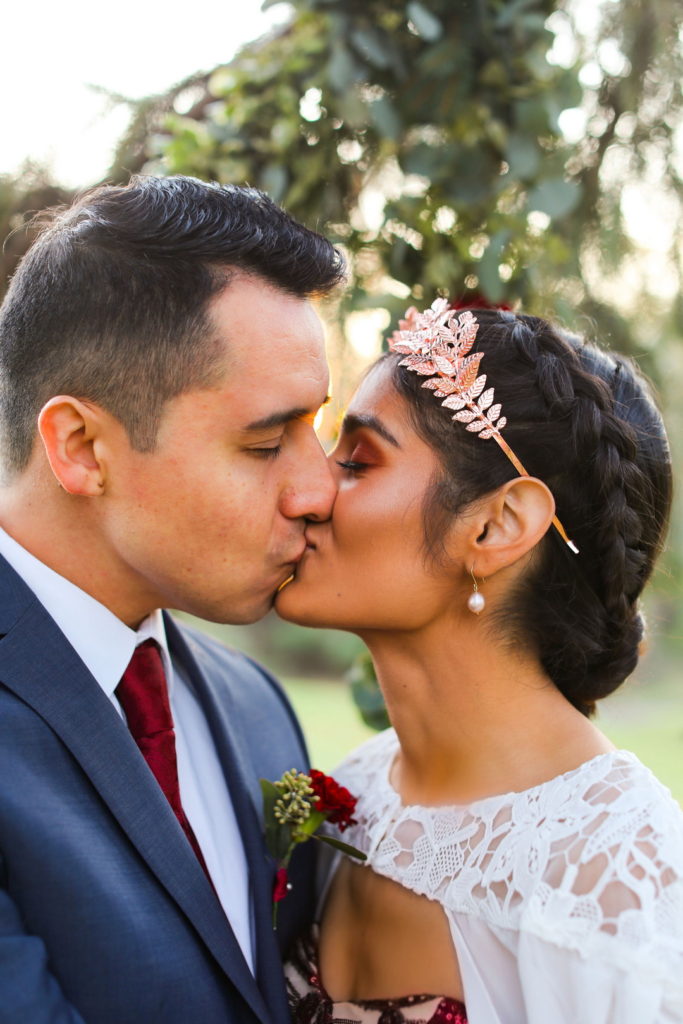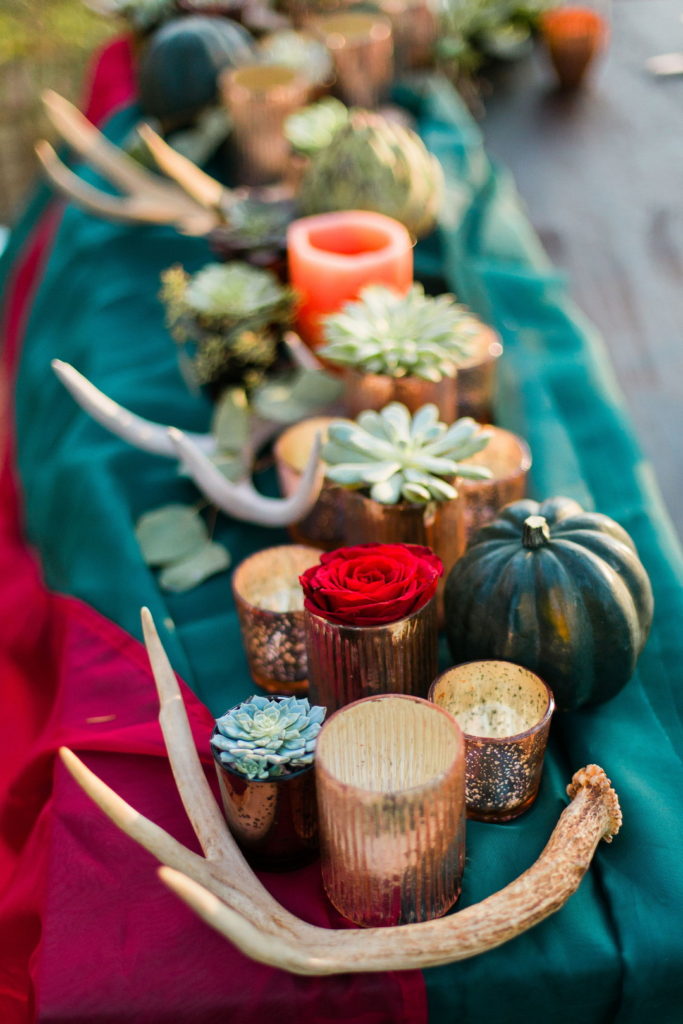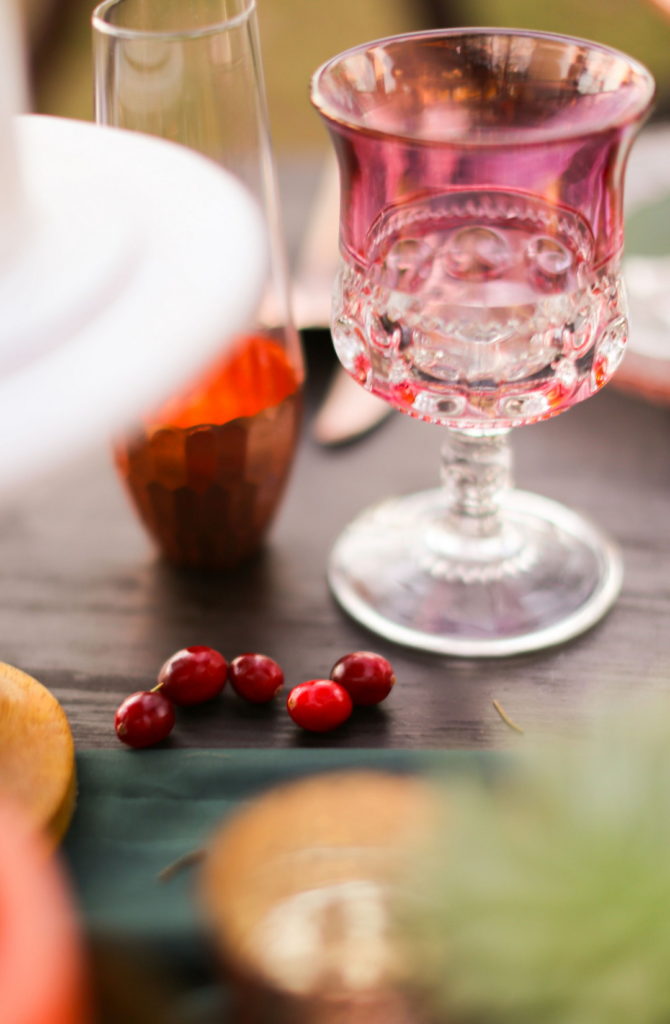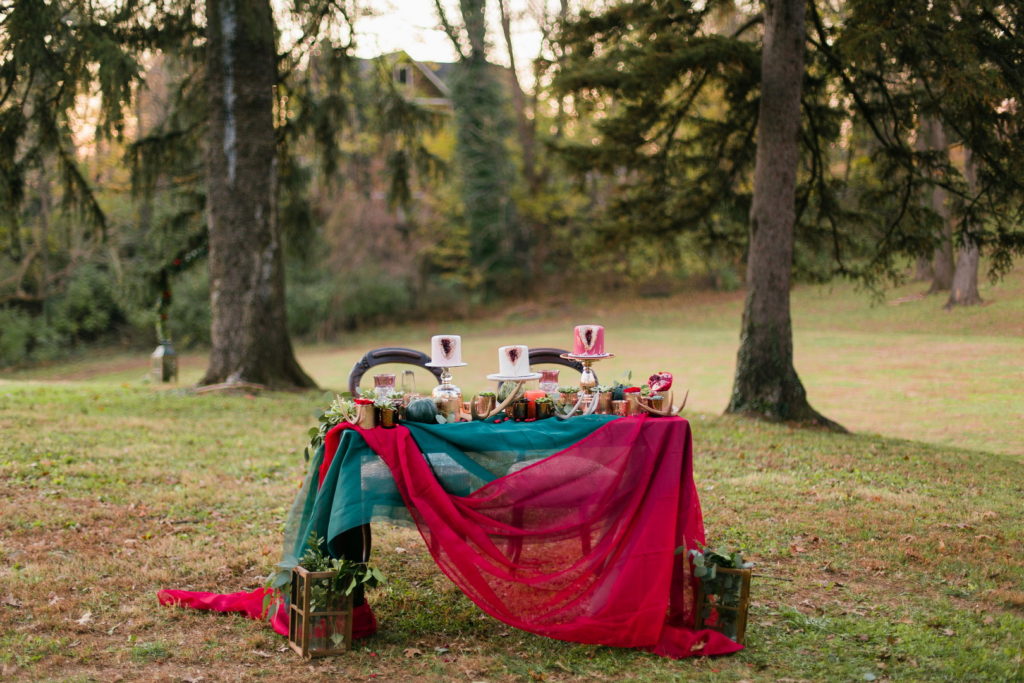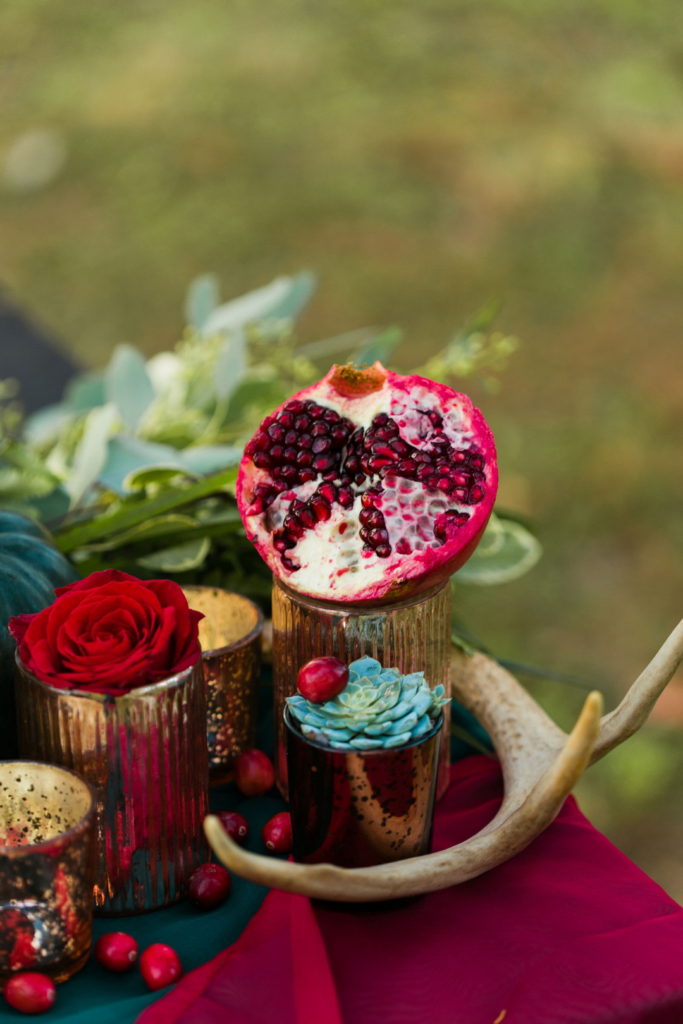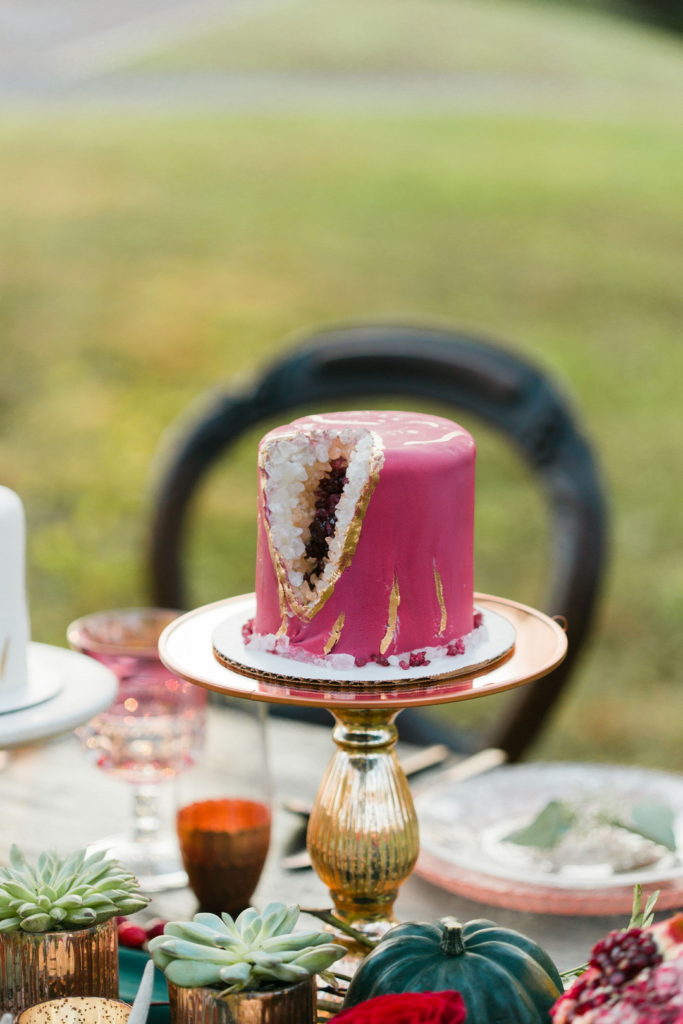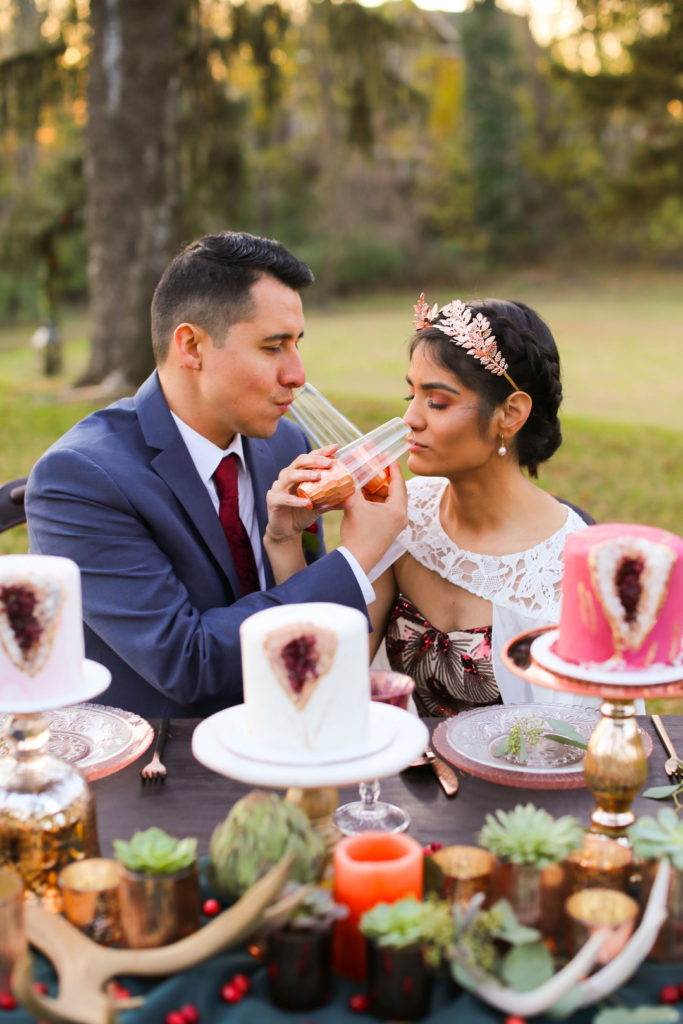 Sources:
Planning, Styling, Florals, Rentals, & Photography: Boheme's Jubilee
https://www.bohemesjubileeevents.com/
@bohemesjubilee
https://www.instagram.com/bohemesjubilee/
Photography, Planning & Styling: Katy Murray Photography, LLC     
http://katymurrayphotography.com
katymurray@katymurrayphotography.com
https://www.instagram.com/katymurrayphotography
https://www.facebook.com/katymurrayphotography/
Makeup: Beauty By Jacs
https://www.beautybyjacs.com/
Beautybyjacs@gmail.com
https://www.instagram.com/beautybyjacs/
https://www.facebook.com/BeautyByJacs/
Invitation: Stephanie G Calligraphy 
https://www.instagram.com/stephgcallig/
https://www.facebook.com/StephGCallig/
Cake: Cakes by Kakes
https://www.instagram.com/cakesbykakes/
https://www.facebook.com/cakesbykakes/
Jewelry: Lel Jewelry
https://www.instagram.com/leljewelry/
https://www.facebook.com/Leljewelry/
If you are planning a wedding in Roanoke Virginia, Richmond Virginia, Fredericksburg/Northern Virginia, The  Shenandoah Valley, Coastal Virginia or in Charlottesville Va, we can help with your wedding planning and ideas.