Styled shoots are a creative way for photographers, stylists, and other wedding pros, to show off their talent and visions to inspire readers for their own wedding planning.
The Scoop:
Countryside living has always had its charming spell on us. Fresh air, green fields and lots of space – all this feels like going back in time to our childhood. Country live is generally much simpler than city life, but it doesn't have to be less comfortable. Fair Acres Estate in Nokesville, Virginia, just proves it. This 10-acre family estate is so luxurious that you would think you are in a royal residence somewhere in Europe. The only thing that would remind you where you are is a collection of antique Rolls Royces in the garage which are so inherently American!
Doina and Brandon thought that the venue was such a unique place and just perfect for their wedding. They loved every second of it, from the ceremony on the front lawn, cocktail hour by the swimming pool and taking pictures with antique cars, to the after party with a giant hot tub! What we really liked was a variety of picturesque indoor and outdoor spaces with lovely accents for taking pictures. Fair Ares Estate, being a brand-new wedding and special event venue, is truly a dream destination for you and your guests to remember.
Something special about Doina is that she is a bridal gown designer. She actually designed her own wedding gown and it looked fabulous! A lot of guests thought that the gown had just come off the NYC bridal show runway. It was unbelievably feminine, with an open V-shaped back and a fluffy skirt which made it look like it was covered with snowflakes. Doina chose to go without a veil which did not take away a bit from her gorgeous looks. A bright red and pale pink rose bouquet added a splash of color, along with the pink and deep burgundy of the bridesmaid's dresses. Brandon looked fantastic in his navy blue suite with a red rose boutonniere. The garage with antique cars was a perfect place for the groom to get ready.
The Bridal Suite was indeed sweet and cozy! We took some really nice shots of the bridal party on top of a country style antique bed. At that time the groomsmen were having fun with the cars in the garage. We shot them arriving in that stunning red Rolls Royce, just like in good old times! The ceremony was simple, yet touching. The couple said their vows and was united forever, in heaven and on earth. Now is the time to start the celebration! We photographed the newlyweds with family and friends right there, on a manicured lawn, where the ceremony happened. The estate house in the background looked really nice. Then various pictures of the couple on the deck, in the garden, by a picturesque archway… The weather was splendid, we could not ask for a better one.
The reception was at a covered outdoor area which started glittering with lights as the evening crawled in. We captured some cute pictures of the party rolling, especially fun was to watch Doila and her father dance like anything! Right before the sunset we stole some of the sweetest shots of the couple smooching in the fields. The sky was amazing with reddish clouds kissed by the last rays of the sun. It reminded us of the "Gone with the Wind" movie, and it was just as romantic! We didn't catch on camera anyone falling in the pool, though, neither run away in one of those antique Rolls Royces. That would be too much of a Hollywood movie. The reality was that a dream came true right there, at the Fair Acres Estate, for Doila and Brandon. From now on their own movie will start, and just as the beginning was good, we wish them a happy end.
What we love:
Soft romantic details are so sweet, the shoes, the dress, her girl's sharing in the big day at a beautiful estate in a country setting.
Speaking of sweet, how cute are the jars of honey as favors?
And that red Rolls Royce? What a statement for the exit at the end of a perfect day!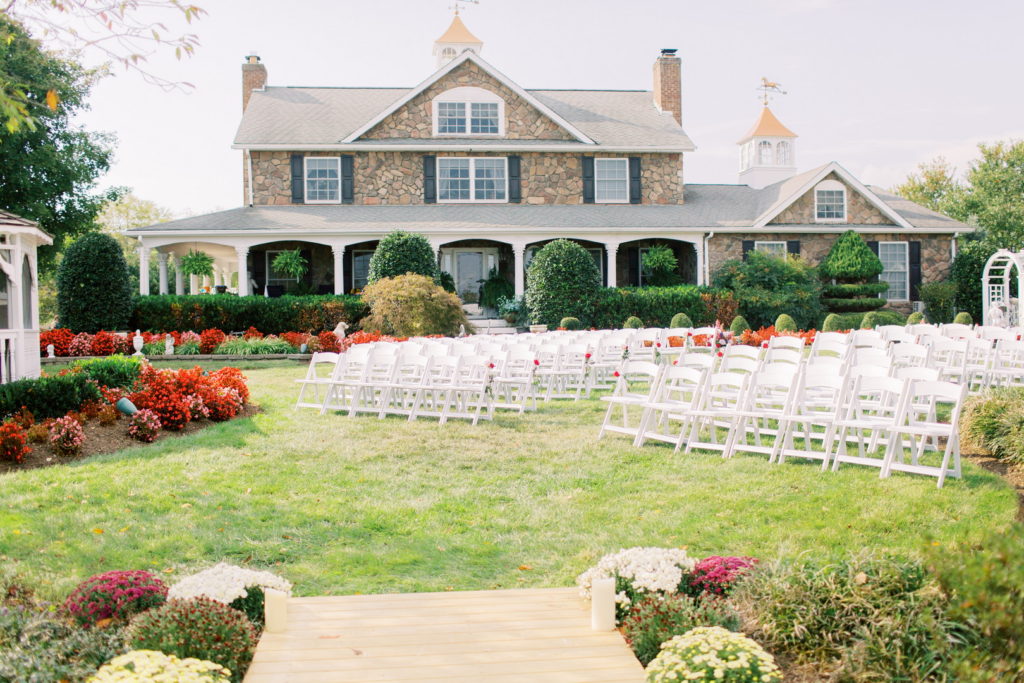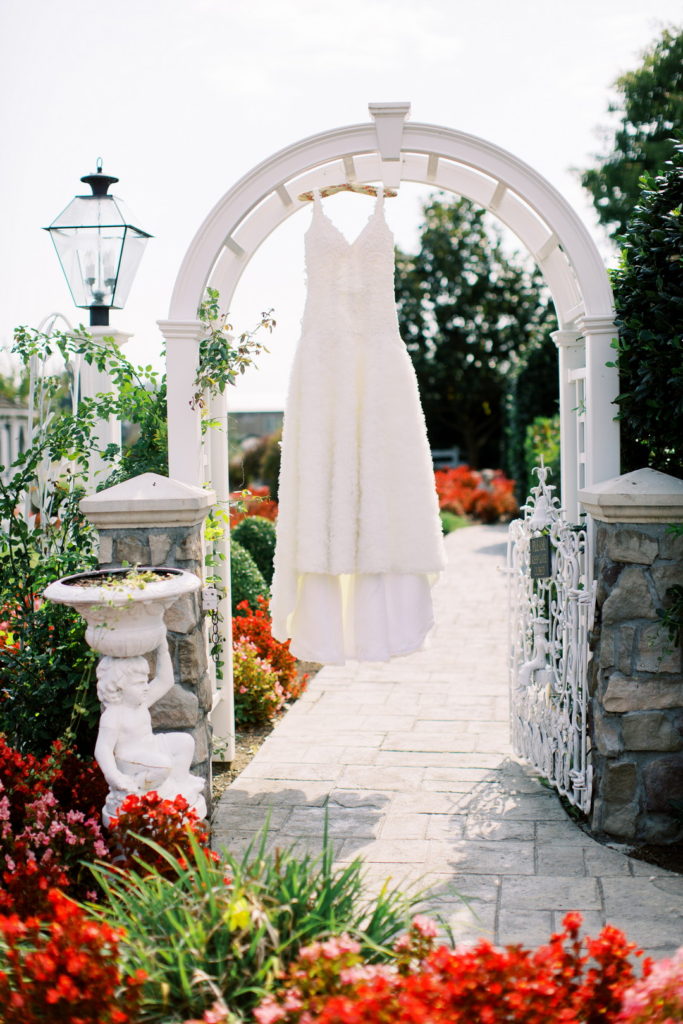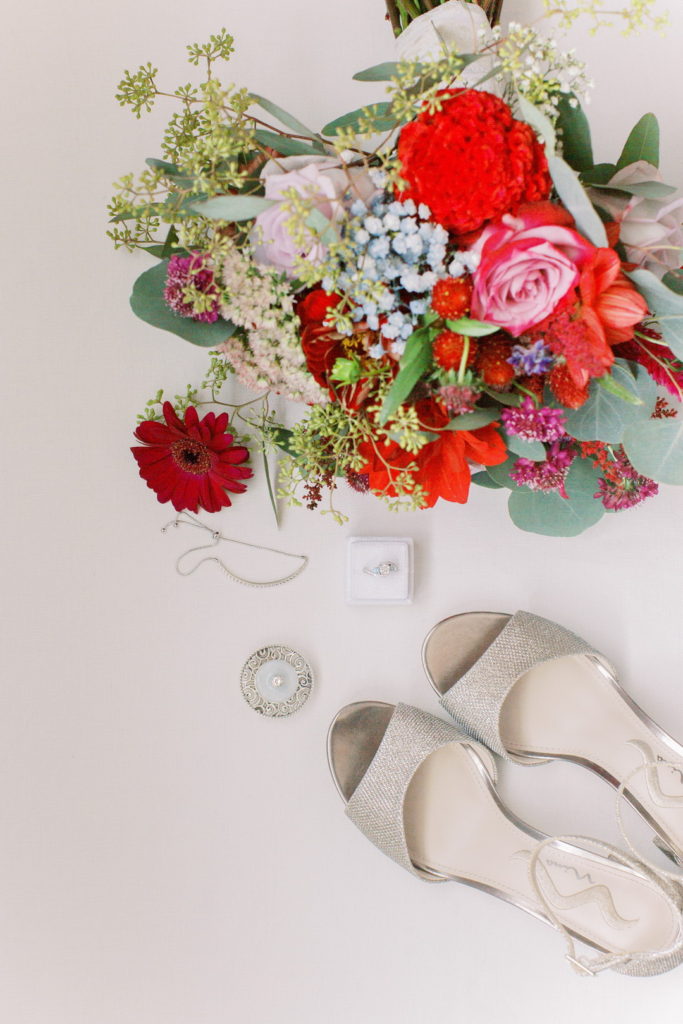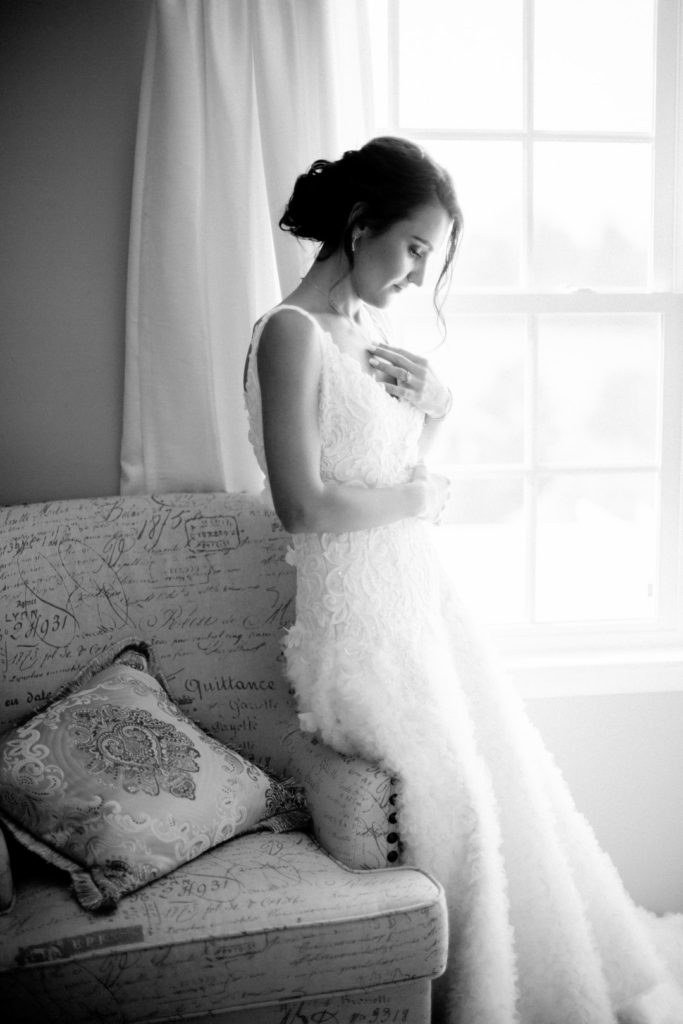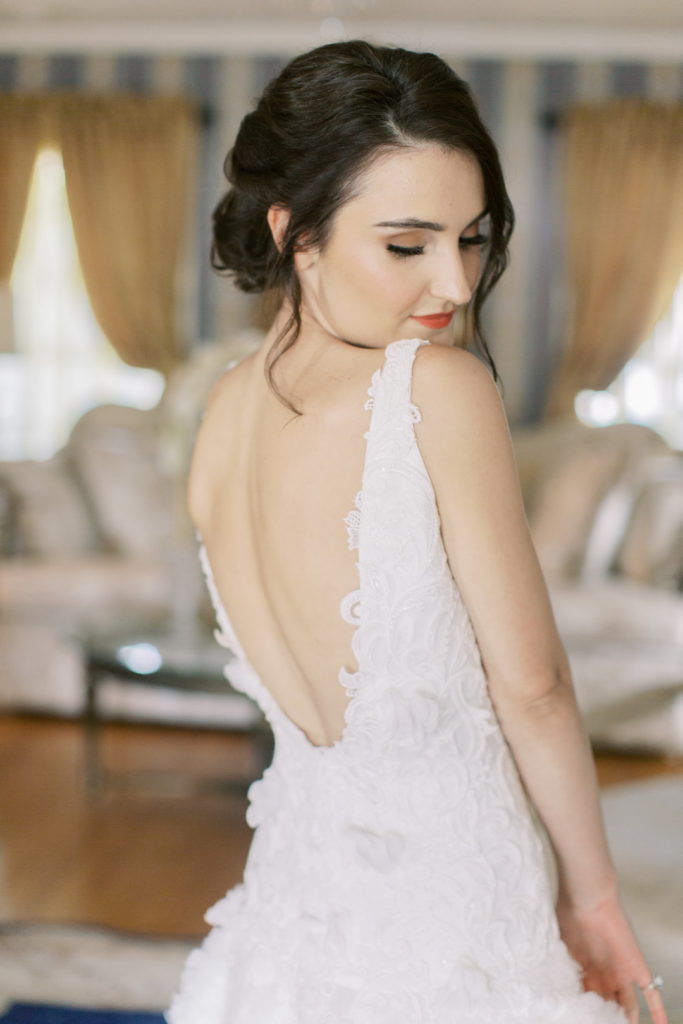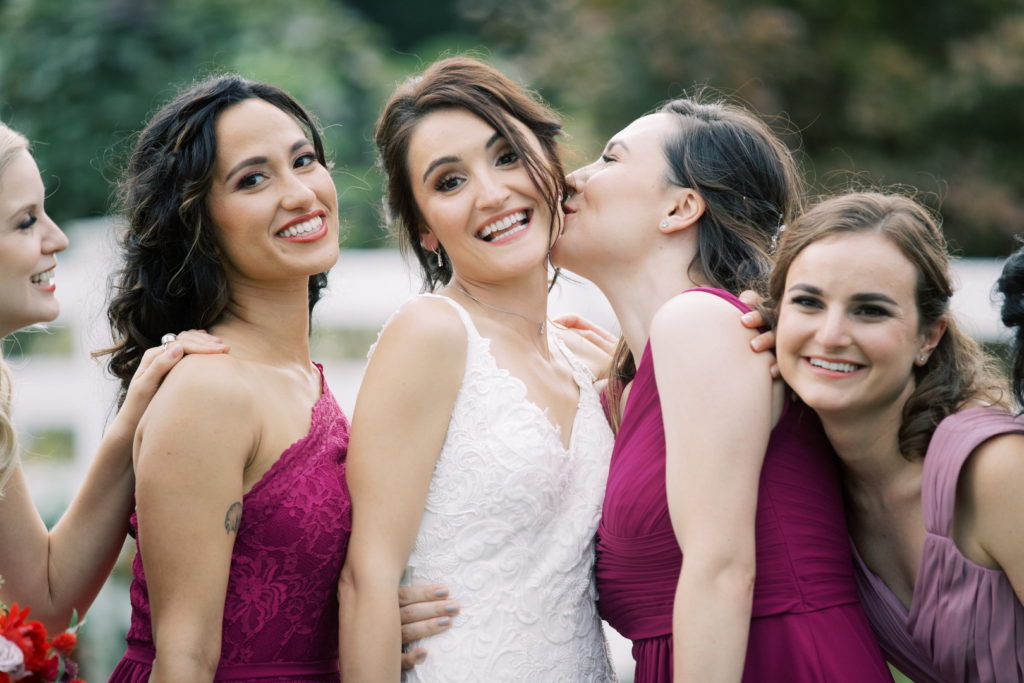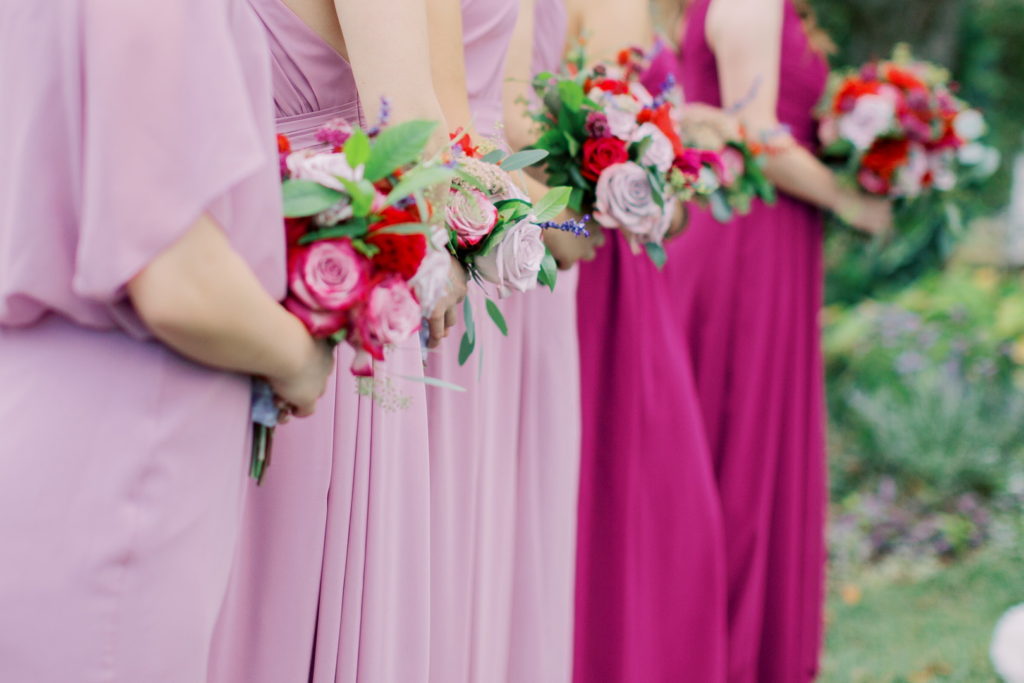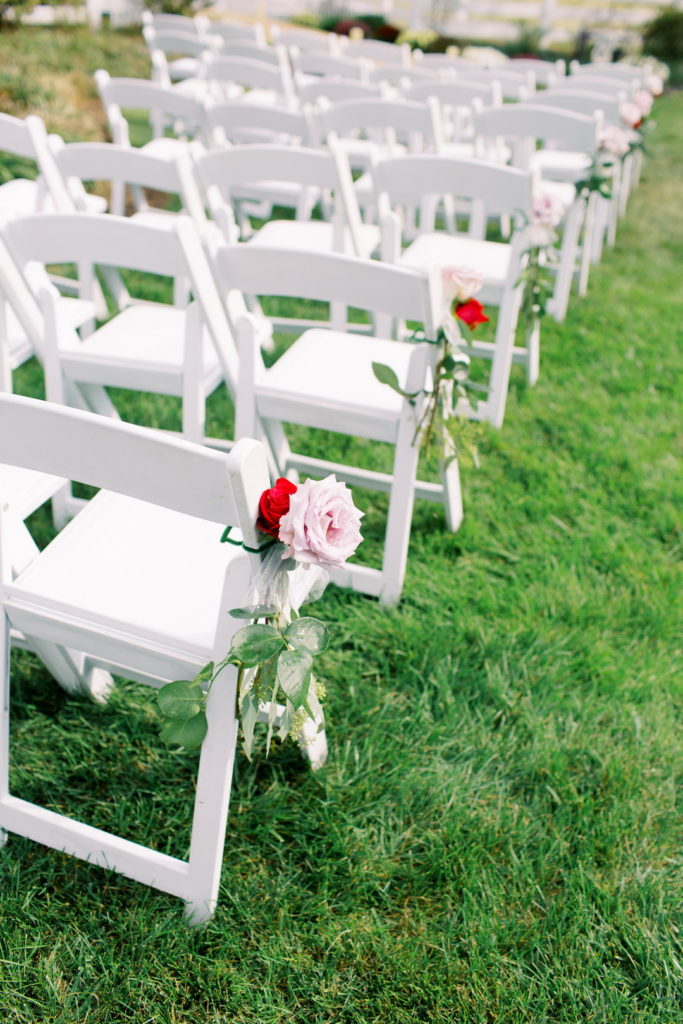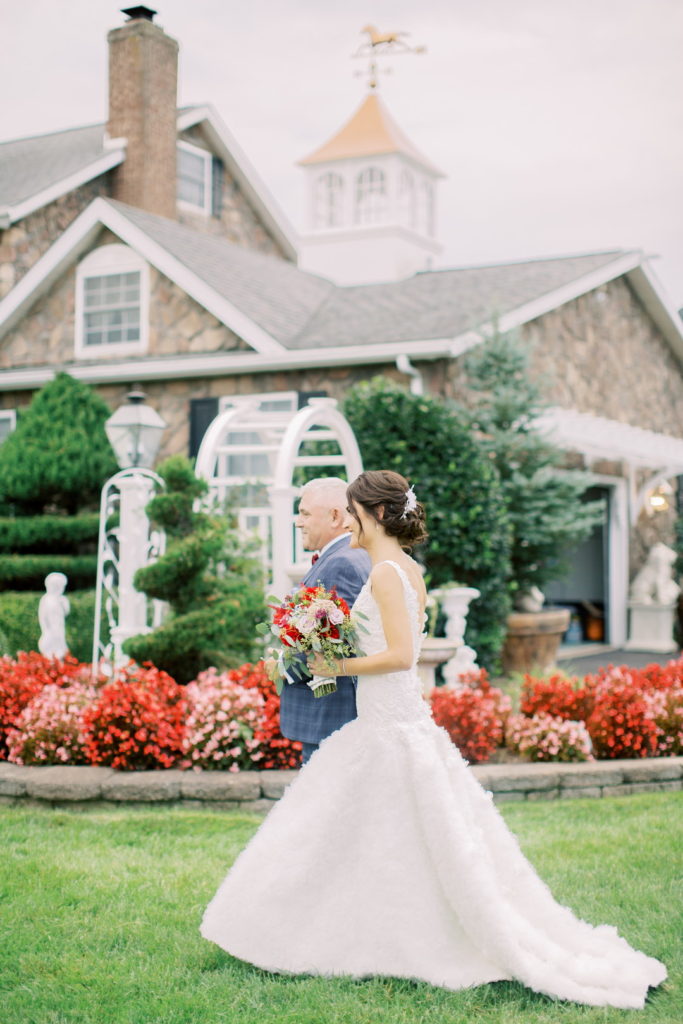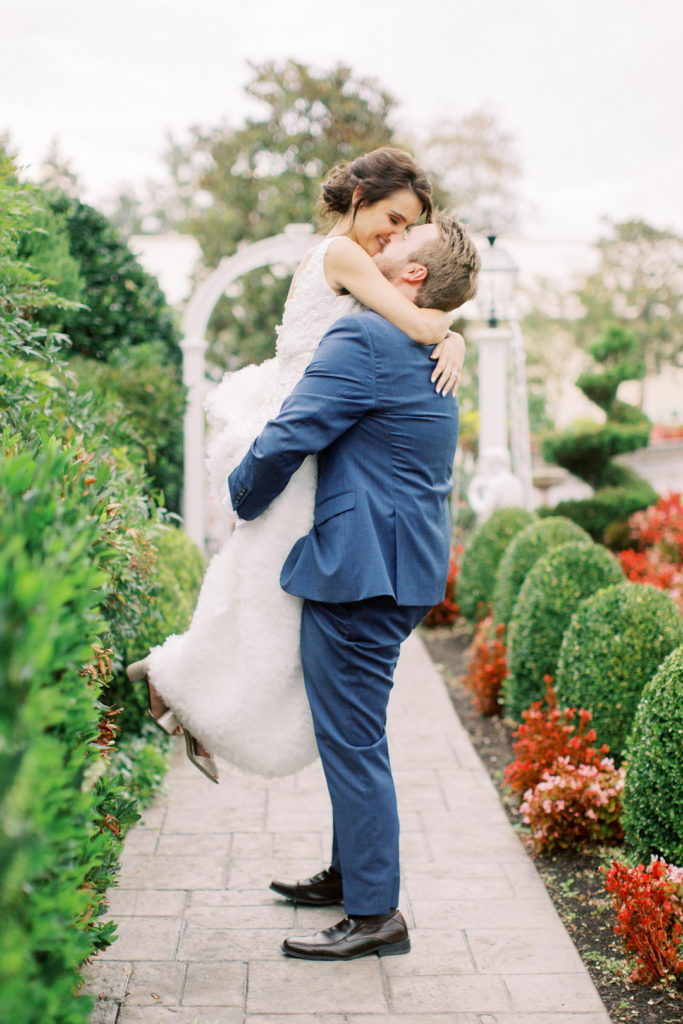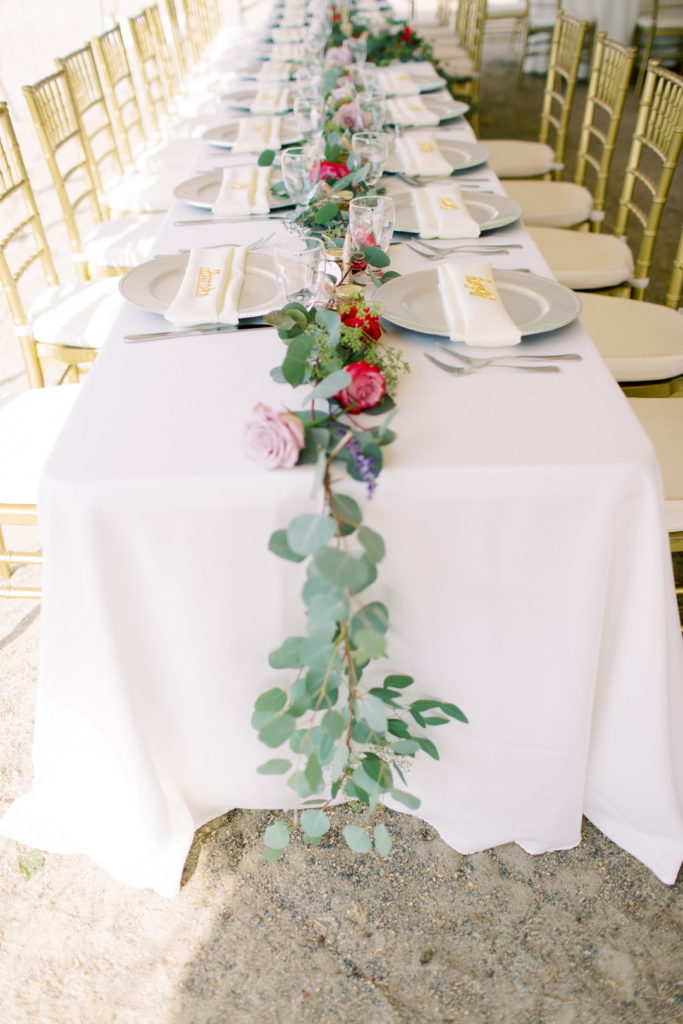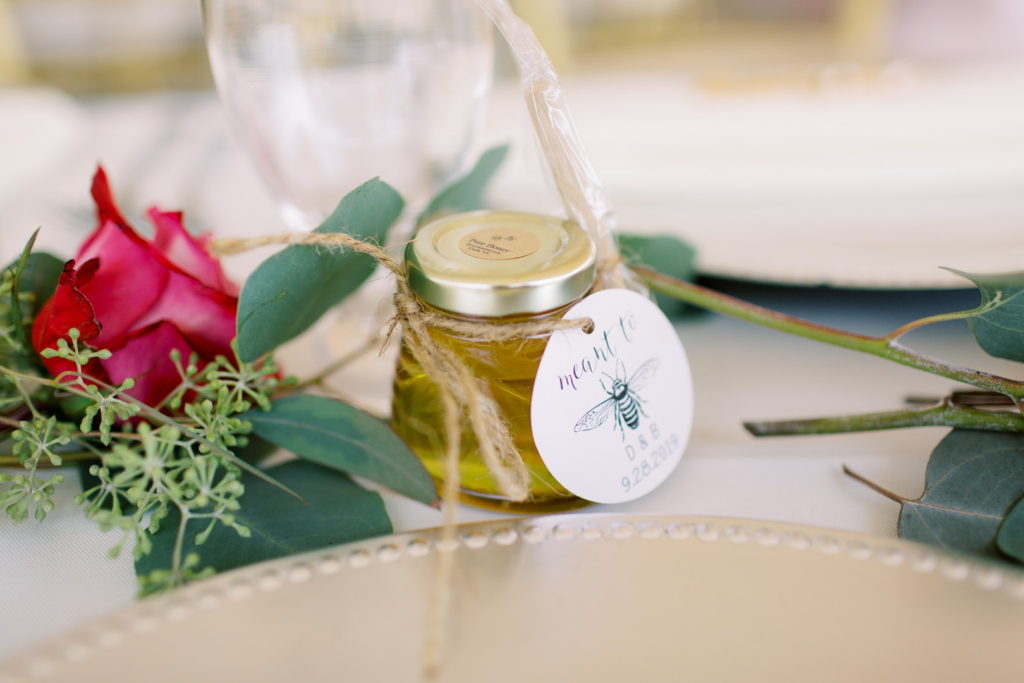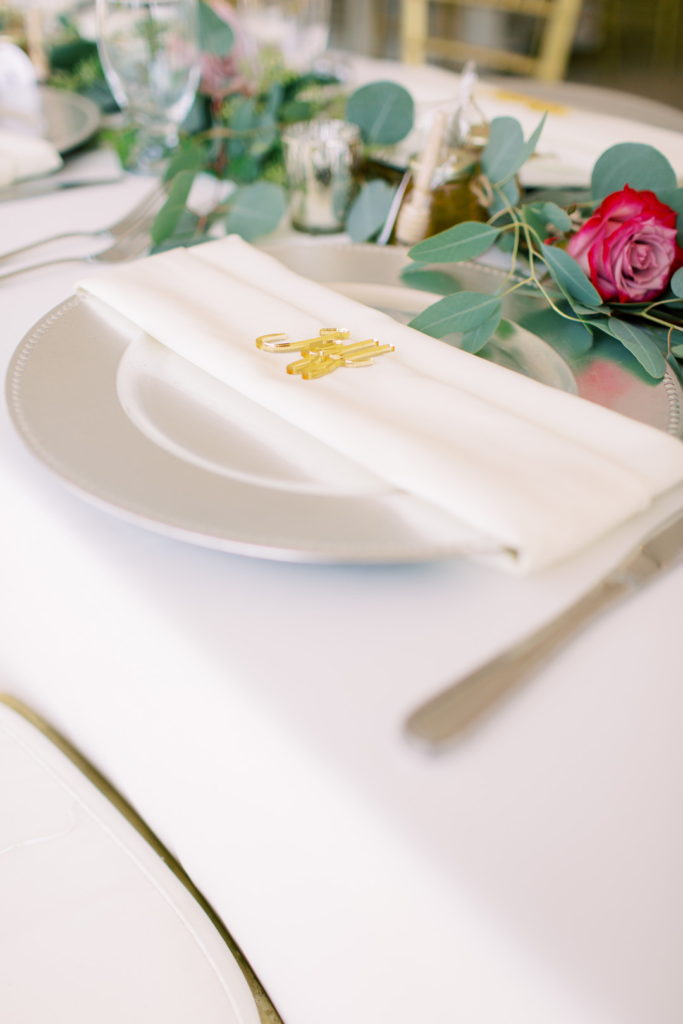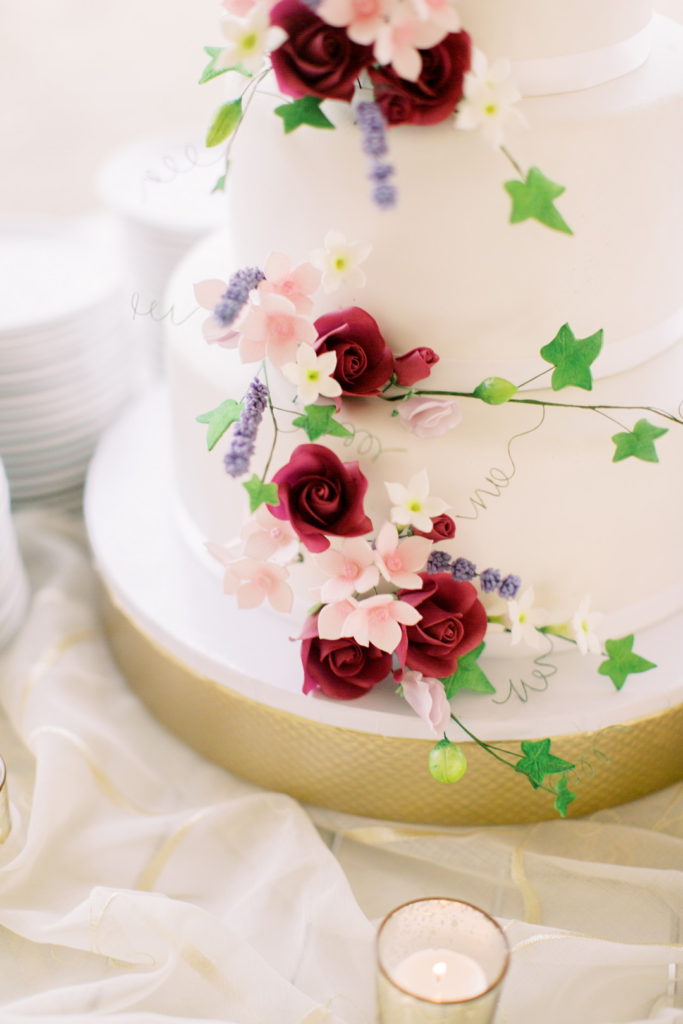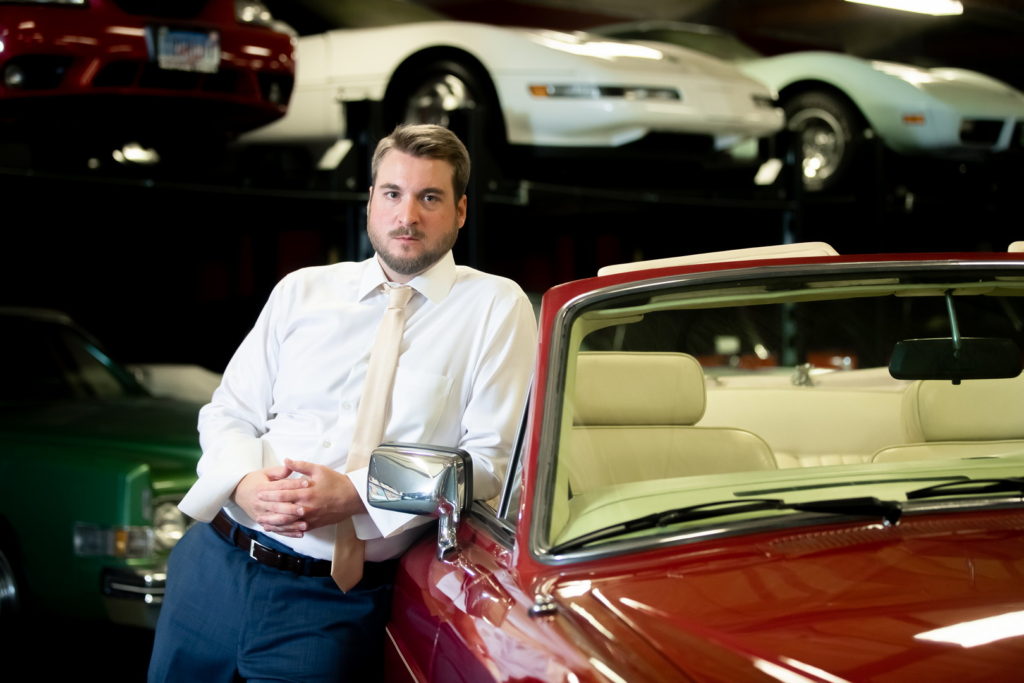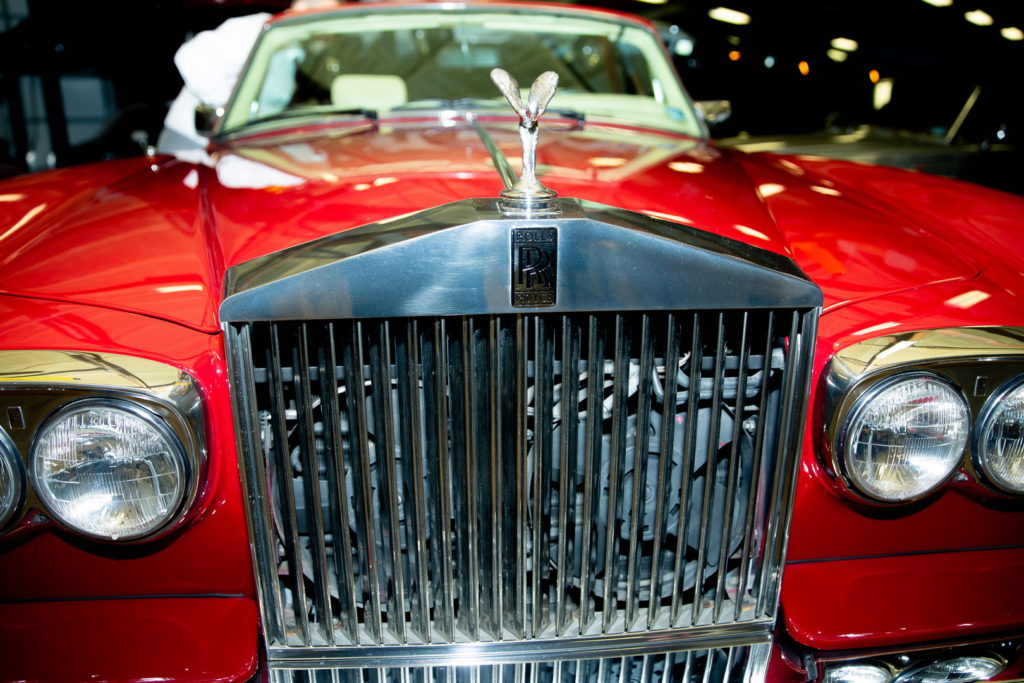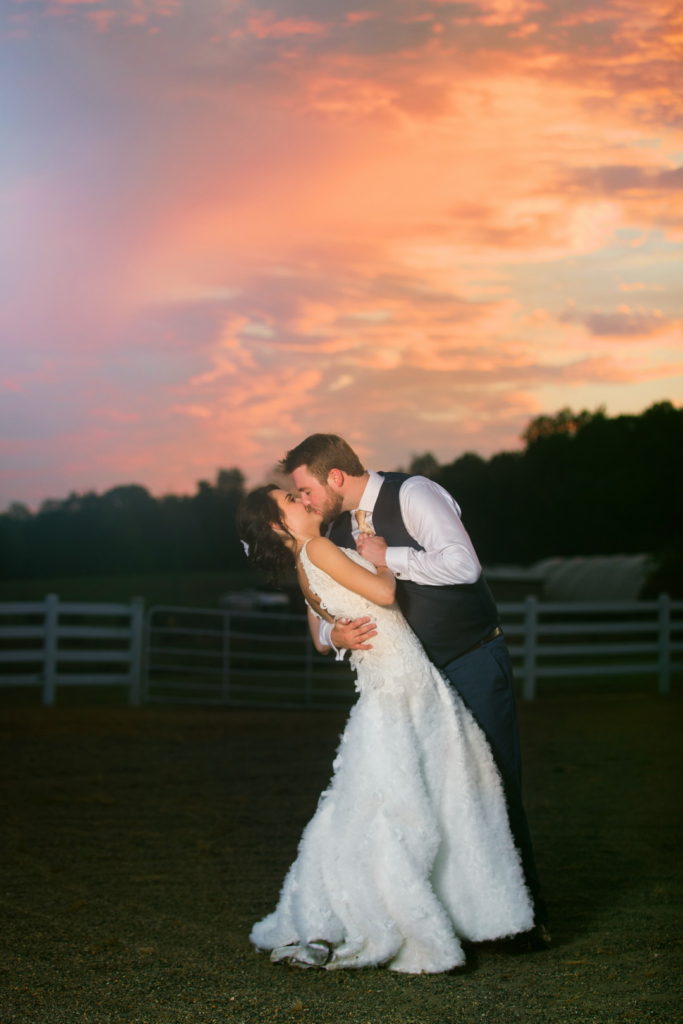 Sources:
Photography:
Snow Drop Photography
www.snowdrop.photography
@snowdrop_photo
Planner:
Tanya Fenghali Designs
https://www.facebook.com/TanyaFeghaliDesigns/
@tanya_feghali_designs
Venue:
Fair Acres Estate
https://www.theknot.com/marketplace/fair-acres-estate-nokesville-va-2021198
@fairacresestate
Florist:
@fififlowerdmv
Hair:
Patricia Hernandez
@hairbypatricia8737
Makeup:
Beauty Pie Artistry
https://www.beautypieartistry.com/
@beautypieartistry
Video:
Fenes Films
@fenes_films
If you are planning a wedding in Roanoke Virginia, Richmond Virginia, Fredericksburg/Northern Virginia, The  Shenandoah Valley, Coastal Virginia or in Charlottesville/ Lynchburg Va, we can help with your wedding planning and ideas.