The Kirkley Hotel
Southern Charm | Modern Luxury
This venue is featured in the spring 2020 issue of Virginia Bride Magazine.
The Kirkley Hotel in Lynchburg, Virginia has expertly blended notes of classic and historic design with fresh and modern contrasts. When you walk inside, the first impression is a pleasantly surprising blend of soothing charm and cool style – the perfect ambiance to echo the "past, present, and future" that every wedding celebrates. A genius balance, The Kirkley is a markedly popular choice for wedding couples in the Lynchburg area.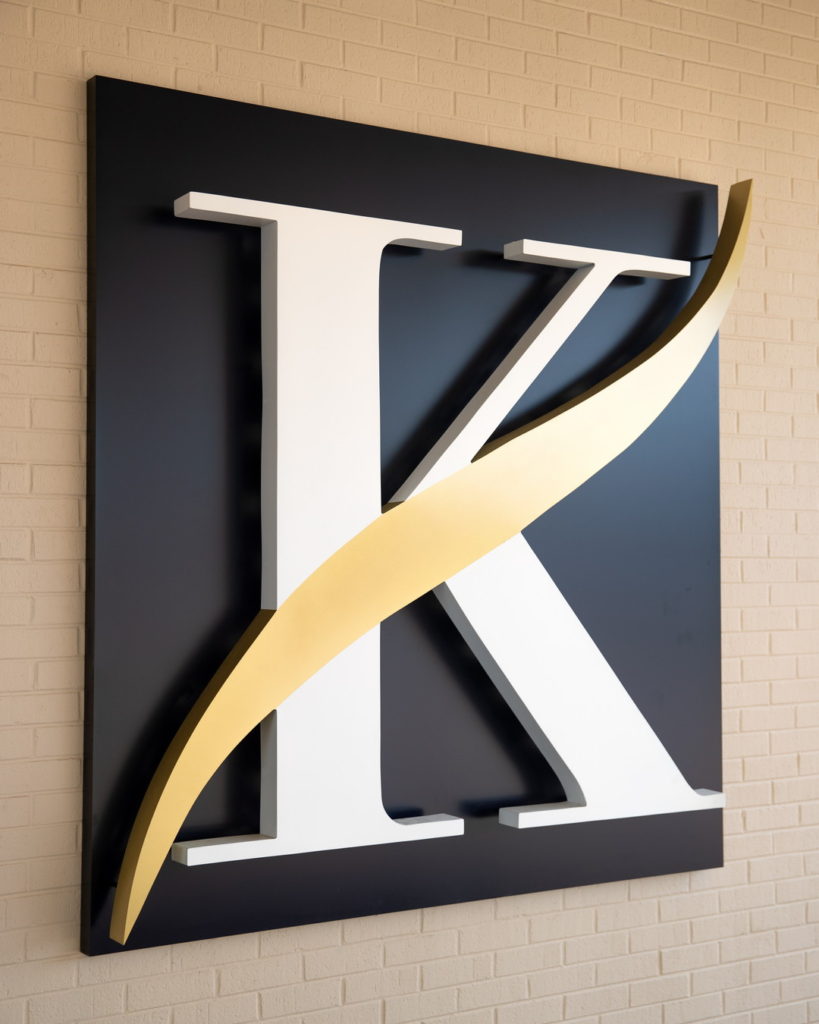 One of the most interesting attributes of The Kirkley is its layers of contrast that bring a balanced style to the weddings they host. This unique venue, part of the Lynchburg community since 1980, is the perfect mash-up of classic style and modern luxury – the ideal backdrop for a contemporary wedding to be softened by the hotel's classic design elements, or a more conventional wedding to infuse some smart modern touches. This yin-yang sensibility opens up an endless trove of possibilities for executing a one-of-a-kind wedding that will stand out to your guests for years to come! Most venues have a specific aesthetic, but the Kirkley is neutral enough to fit into any theme yet striking enough to be unforgettable.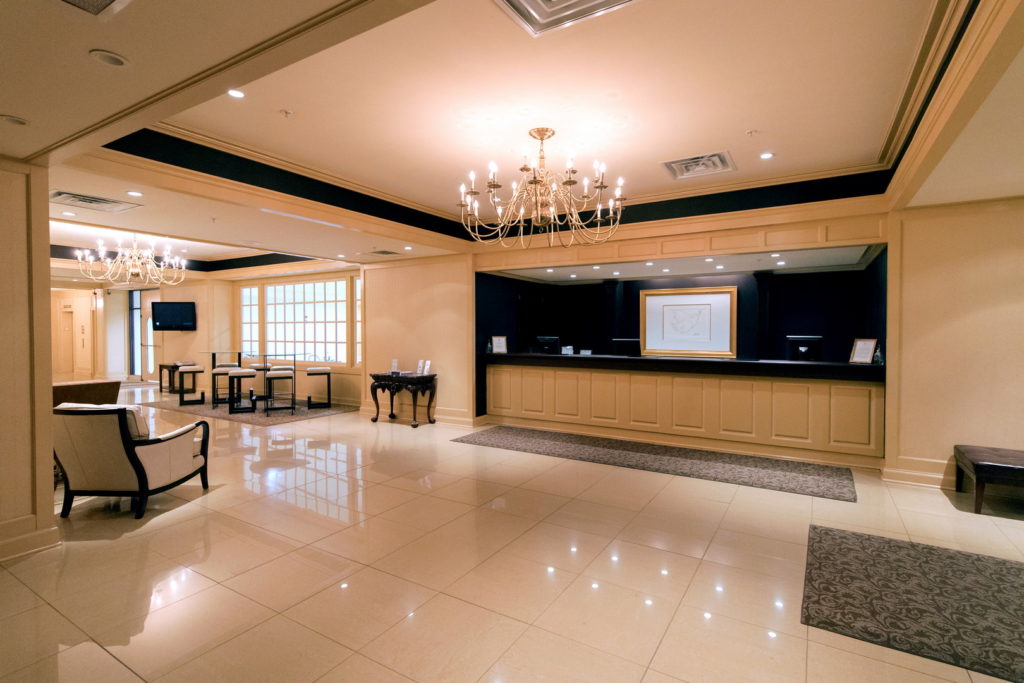 What makes this particular hotel stand out to brides and grooms looking for that perfect ambiance? Well, it's probably the love story of the owners that has been sown into every layer of the building! When there is romance at the heart of the place, a celebration of love feels at home and the whole experience gets infused with the generations of affection, commitment, and dedication that make marriage more than just a big party and a white dress. When you step inside the Kirkley, you feel the love.
The hotel holds significant sentimental value for owners Brian and Vickie Runk. Decades ago, while they were attending Liberty University as students, their first date took place in the hotel's restaurant. Many years later, that serendipity came full circle when Brian and Vickie purchased the Kirkley Hotel in 2018, adding it to a family of successful endeavors under the Runk & Pratt Companies umbrella. Now, as owners of the Kirkley Hotel, Brian and Vickie share their love story through their mission to provide luxurious yet affordable lodging and dining experiences for residents and visitors of the Lynchburg area and a first-rate wedding events program for their fellow lovebirds.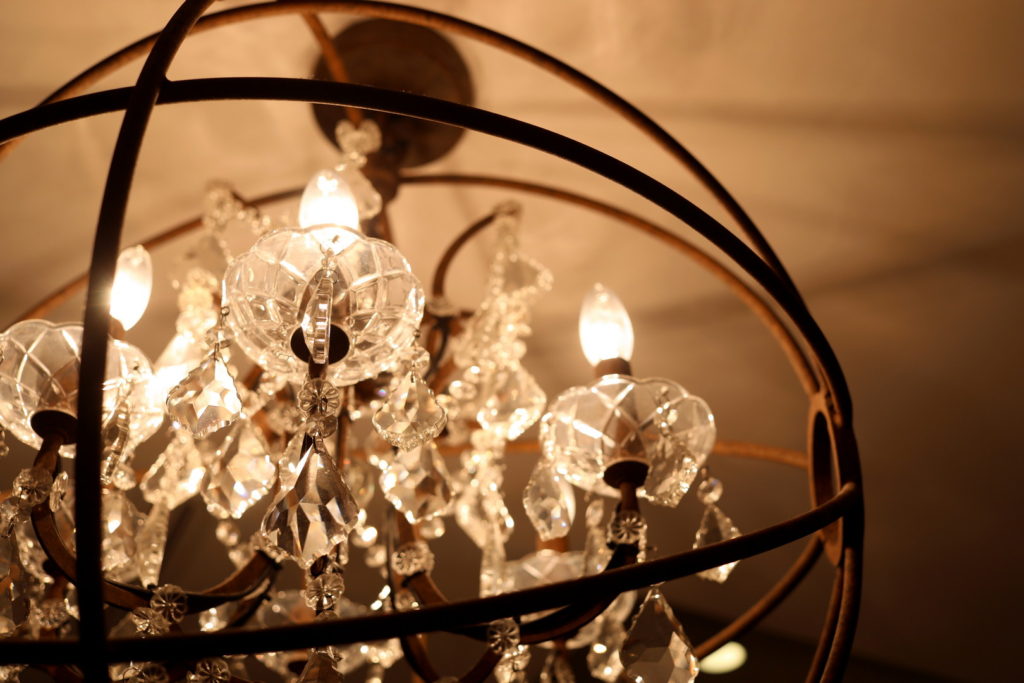 "My love and excitement for the Kirkley Hotel are fueled by the memories of my first date with Brian at the hotel's restaurant," said Vickie. "We want the Kirkley Hotel to be a place that people are excited about again, a place that is truly special where they can create lifelong memories of their own. As a Liberty University alumni and residents of Lynchburg for over 30 years, Brian and I believe it's so important to invest in our community and to restore this local landmark. With renovations and exciting new changes, it's becoming the perfect space for overnight stays, exceptional dining, and special events!"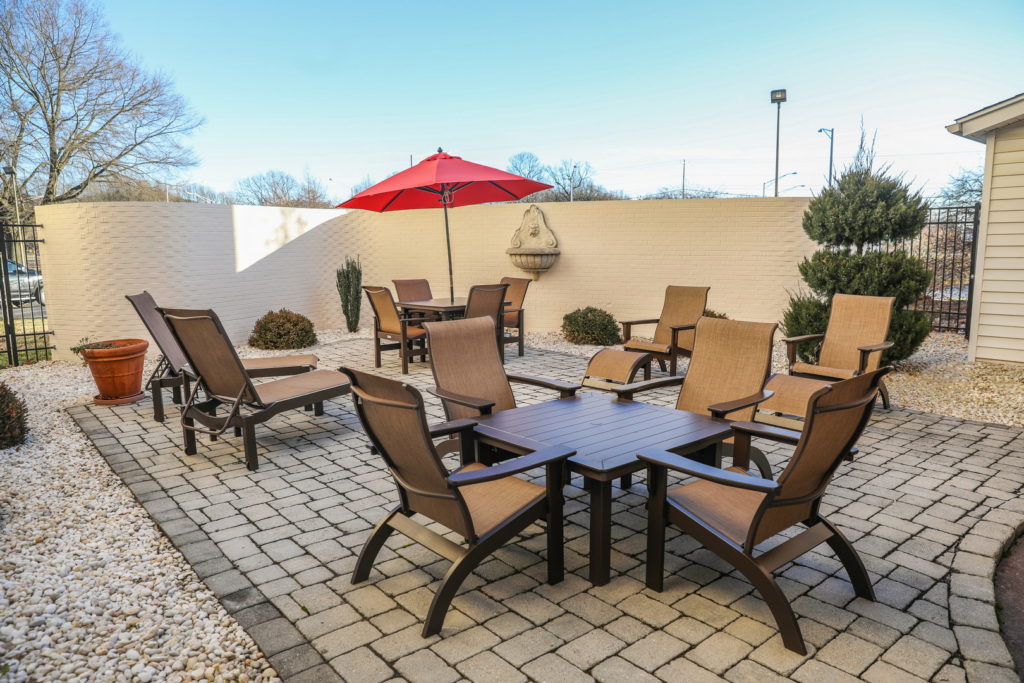 Every corner of the hotel resonates those "heart-eyes" vibes, resulting in an atmosphere that feels like a honeymoon-worthy getaway. The Kirkley is one of the few remaining independently owned and operated hotels in Lynchburg, VA, and has partnered with the Wyndham Trademark Collection of properties to produce a privately-owned venue with the amenities of a four- or five-star resort. The Kirkley is proud to have played a role in the city's modern rejuvenation through its respected and stable longevity and impeccable renovations. Nestled amidst all the most popular cornerstone locations in Lynchburg, The Kirkley Hotel is centrally located and convenient.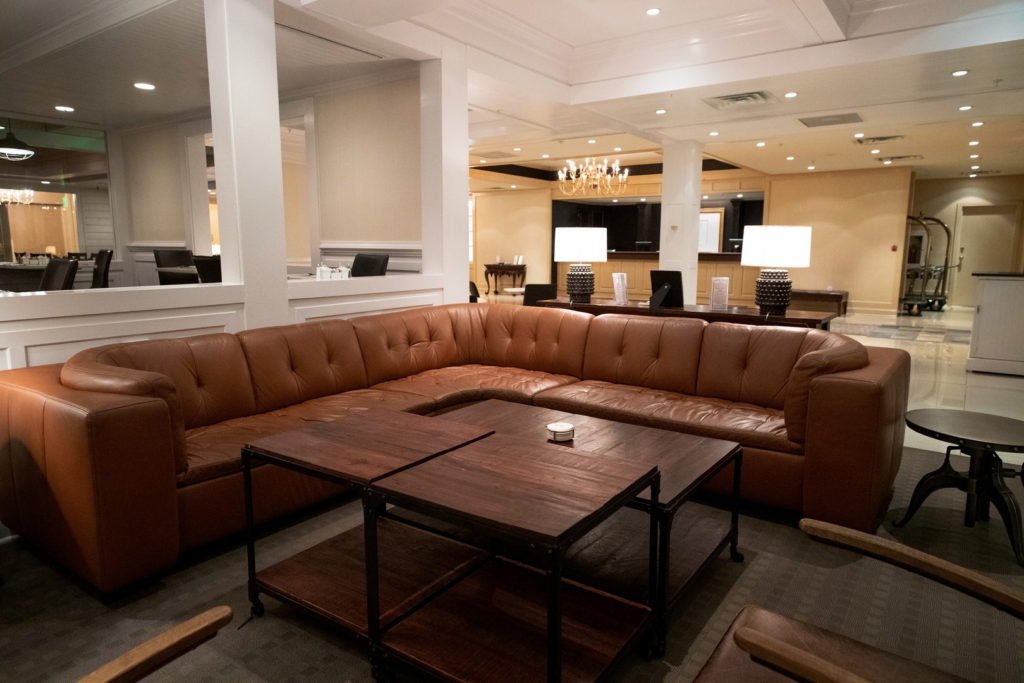 All at once stately, fashionable, and laid-back, the interior of the hotel boasts a luxurious modern style characterized by soothing earth tones, from the impressive lobby to the intricate details such as bed linens and bath towels. The Kirkley maintains a strong focus on service, providing a sprawling staff to ensure every detail of their wedding events are hassle-free. Within the rooms, an opulent synthesis of traditional and contemporary décor makes an uplifting nod to the artistic balance used throughout the property. You will find rich wood furnishings, soft and inviting beds with luxurious linens, and tasteful details that lend effortless elegance to the simple act of spending the night.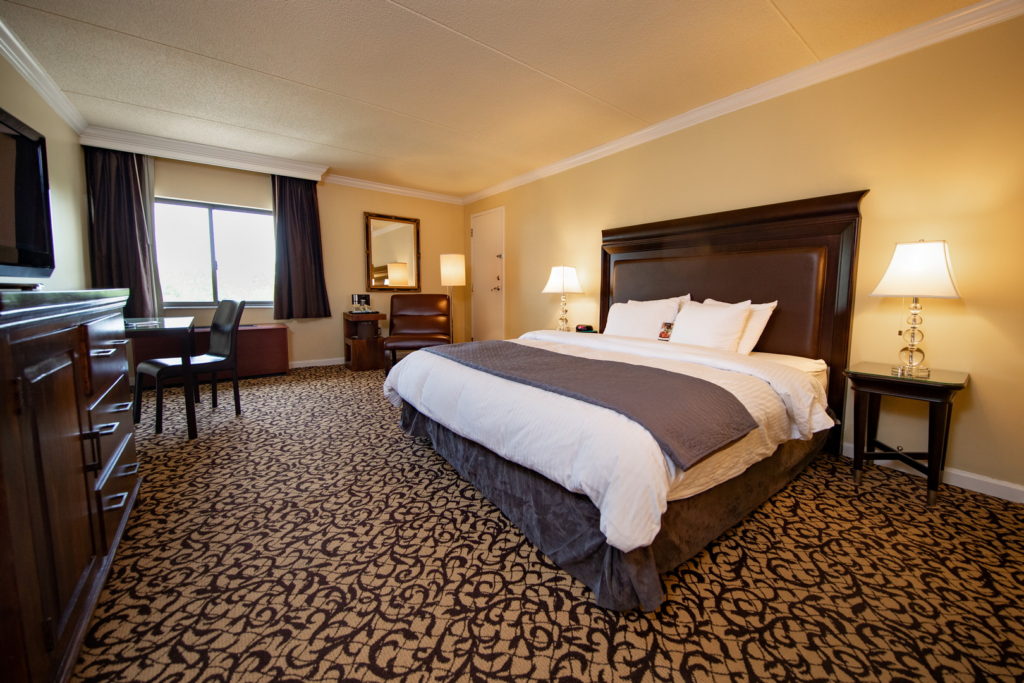 Unlike some more rustic venues, this is more than a quiet overnight stay. There are eight spacious salons and parlors to choose from that can host anywhere from 12 to 100 people, and a spacious Grand Ballroom outfitted to accommodate up to 325 guests. With a brilliant and caring staff of professionals, rooms with high ceilings and individual climate controls, and state-of-the-art audio/visual equipment, The Kirkley provides the total package for unforgettable weddings of any size and any level of celebration whether simple, or complex showmanship.
Dazzled yet? Speaking of the total package, to further streamline your wedding experience, The Kirkley has proudly partnered with Entwined Events, Lynchburg's premier family of wedding and special event services. Entwined Events offers personal wedding planning services, venue rental, decor, catering, cakes, floral arrangements, and much more. When you and your fiancé plan a wedding or reception at the Kirkley Hotel, you are assigned a personal planner from Entwined Events who will help guide you through every detail of the big day. That way, even if you are not local to Lynchburg, with a personal wedding planner you have the insight of every detail of the town.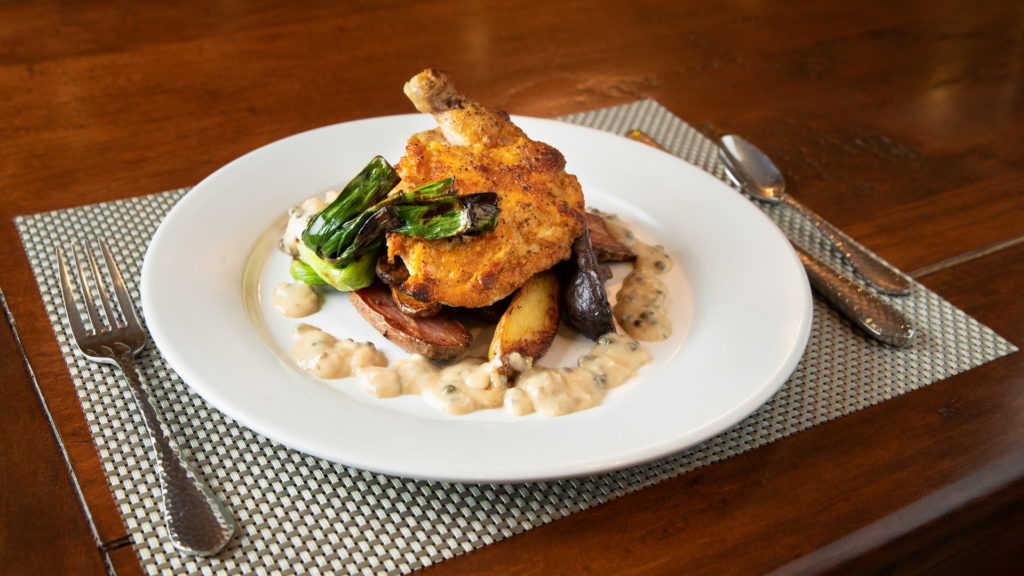 Weddings and receptions can range from relaxed to ultra-refined, and The Kirkley emphasizes their wide range of options and choices to fit the desires of the couple getting married. They offer room blocks for wedding guests, ensuring complete comfort and convenience for families or larger parties, with options for suite-style accommodations featuring connecting bedrooms, a living area and a kitchenette. The hotel's in-house restaurant, The Great Room, offers customizable on-site catering for your reception, as well as a much-celebrated complimentary breakfast for your guests the following morning. Hotel and event staff pride themselves on reaching above and beyond what is necessary or expected to ensure your event is truly special! Additional welcoming accouterments provided include: complimentary WiFi, a fitness center, indoor pool, a full-service restaurant, and many other thoughtful nuances that enhance the experience for all Kirkley guests.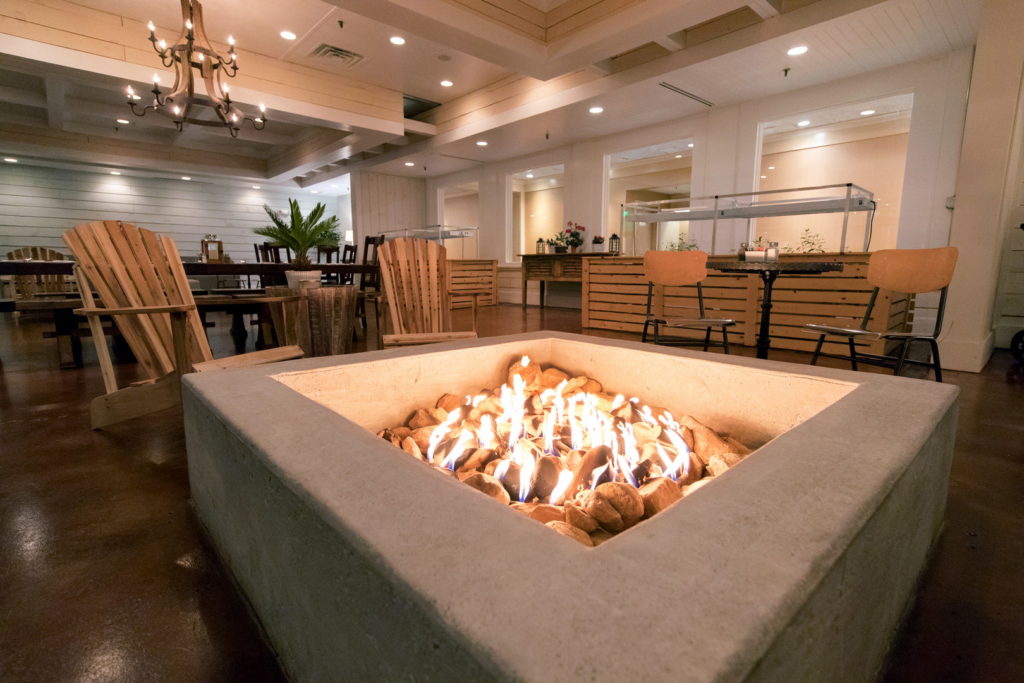 Finding a beautiful wedding venue with innate charm and sharp instincts doesn't have to be hard or stressful. The Kirkley has thought of everything! It strikes a perfect balance between old and new, so all you need for your dream wedding at The Kirkley Hotel is something borrowed, something blue, and a great photographer to capture it all.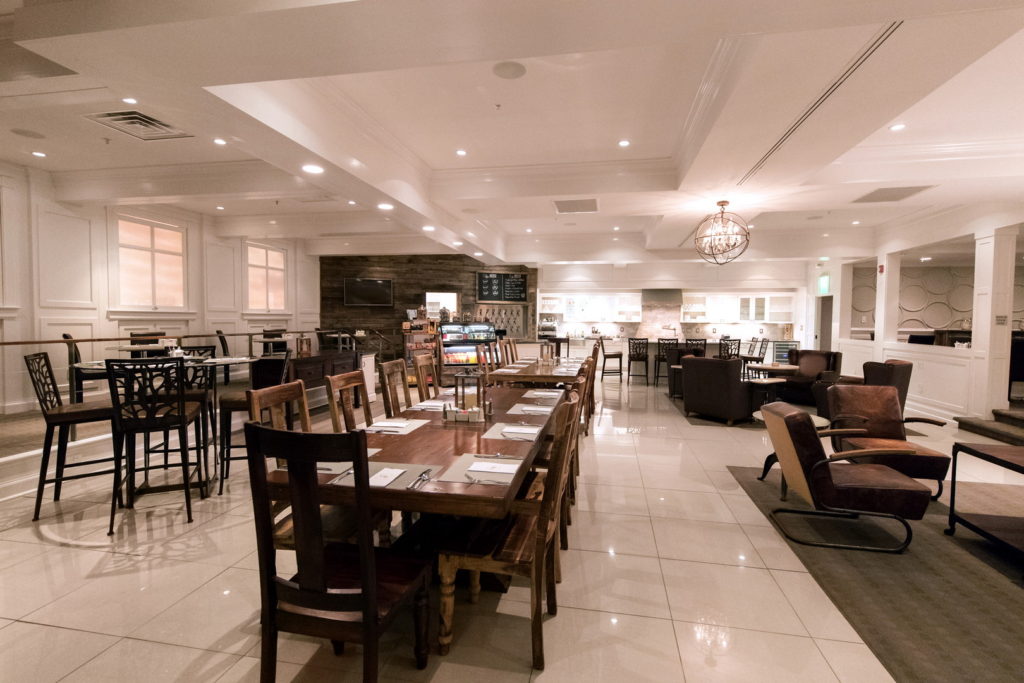 If you are planning a wedding in Roanoke Virginia, Richmond Virginia, Fredericksburg/Northern Virginia, The  Shenandoah Valley, Coastal Virginia or in Charlottesville/ Lynchburg Va, we can help with your wedding planning and ideas.