This real Virginia wedding is featured in the current issue of Virginia Bride– spring 2020.
By Brittany Tilley
The Scoop:
Bride: Felicia St. Clair, Weight Loss and Wellness Director
Groom: Richard Abel, 24, Power and Electrical
Date: September 28, 2018
Location: Airlie of Warrenton
Number of Guests: 110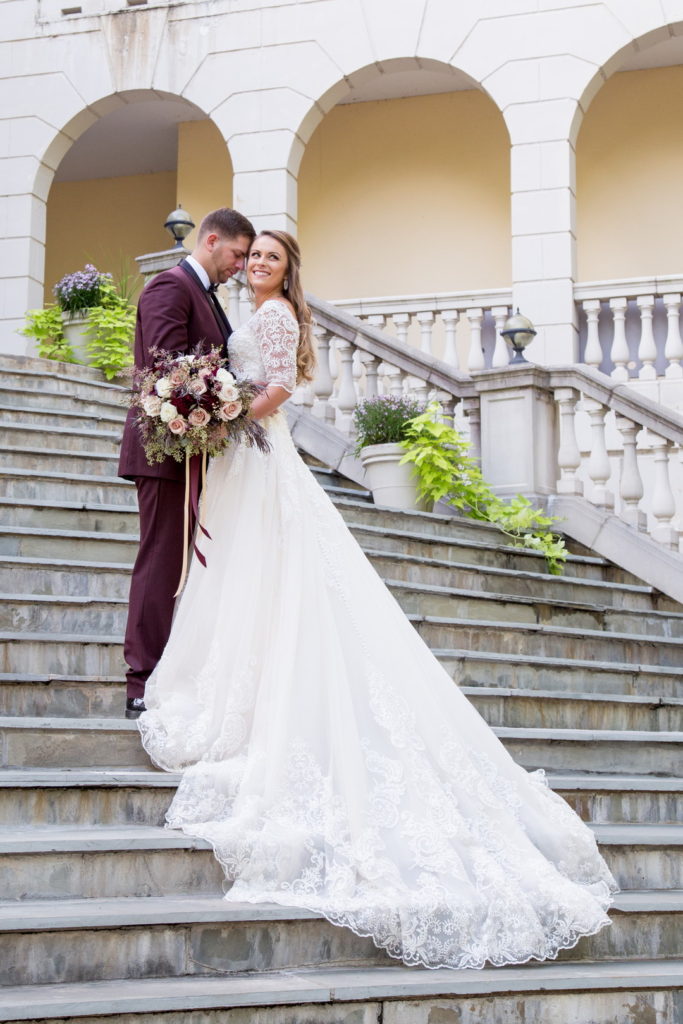 You could say that it was written in the stars for Ricky and Felicia. The pair met in grade school in the same classroom. Shortly after, they attended different schools but kept in touch as best they could. After Ricky joined the Marines and Felicia went to college, they reconnected, and the rest is history!
On September 28, 2018 the couple wed at Airlee in Warrenton, Virginia in front of friends and family.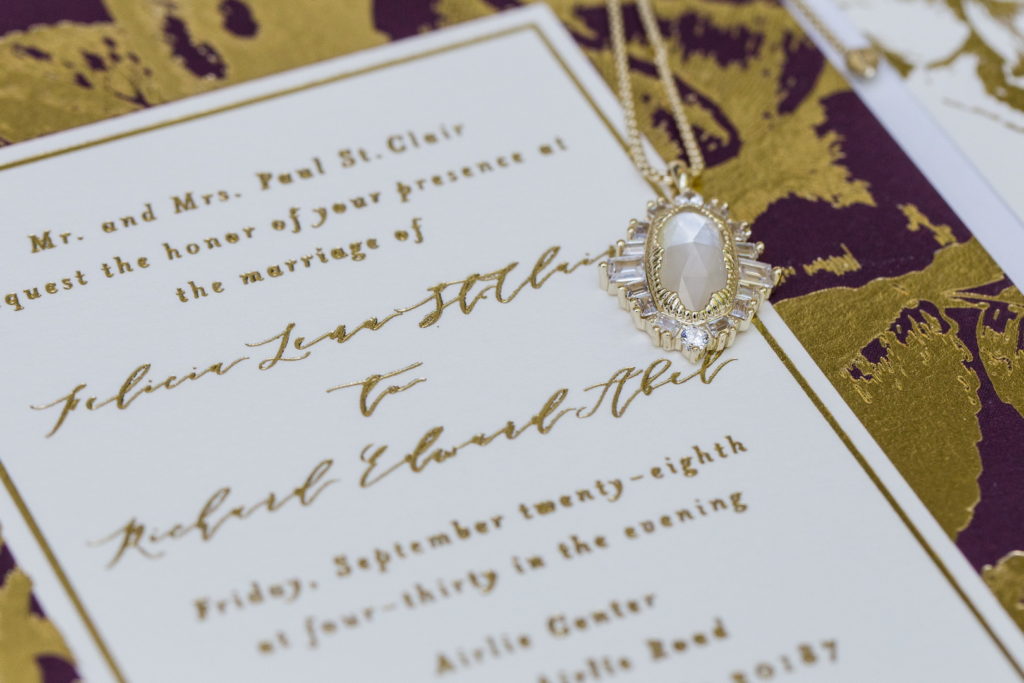 Felicia knew wedding planning would be a stress-free experience for her, as her mother had been a wedding planner, and she was familiar with the process.
Felicia went with a gold, burgundy, and plum color palette to invoke a feeling of elegance and regal touches. She chose to highlight Ricky's experience in the Marines by subtly incorporating globes and maps into their big day.
Felicia wore a traditional ivory A-line gown with a sweetheart neckline that was adorned in lace and intricate beadwork. It was important to Felicia that she wore her mother's veil so she had it reconfigured to work with her gown. Her bridesmaids wore taupe satin A-line gowns with sequined bodices for added elegance.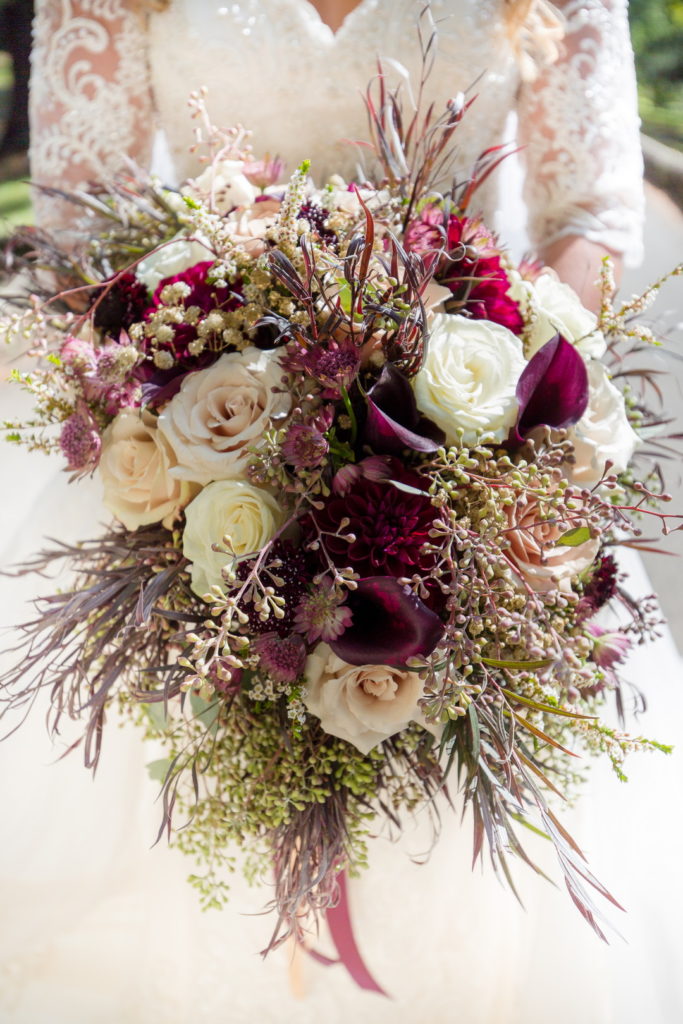 The couple's adorable black Labrador Retriever, Callie, served as the flower girl and wore a beautiful fresh flower collar.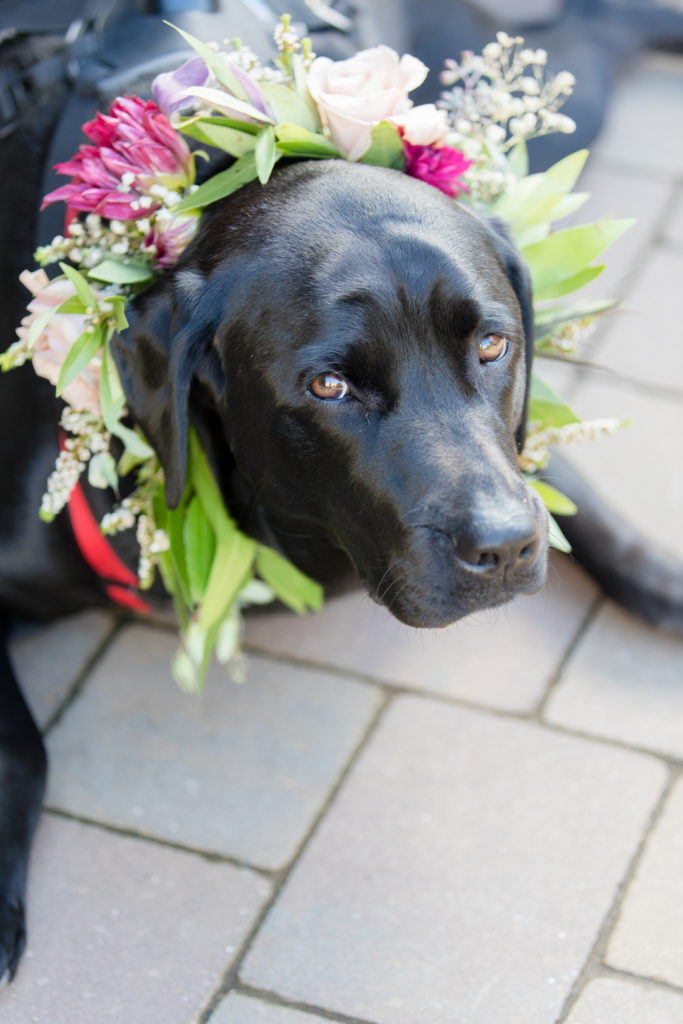 The ceremony was held in the garden at Airlie where the aisle was lined with dried flowers from arrangements that Ricky had sent to Felicia while he was deployed. Guests sat in wooden church pews to make them feel as if they were sitting in a church ceremony. At the end of the aisle was an arch draped in champagne fabric with staggering floral arrangements on either side and the couple's unity cross in the center.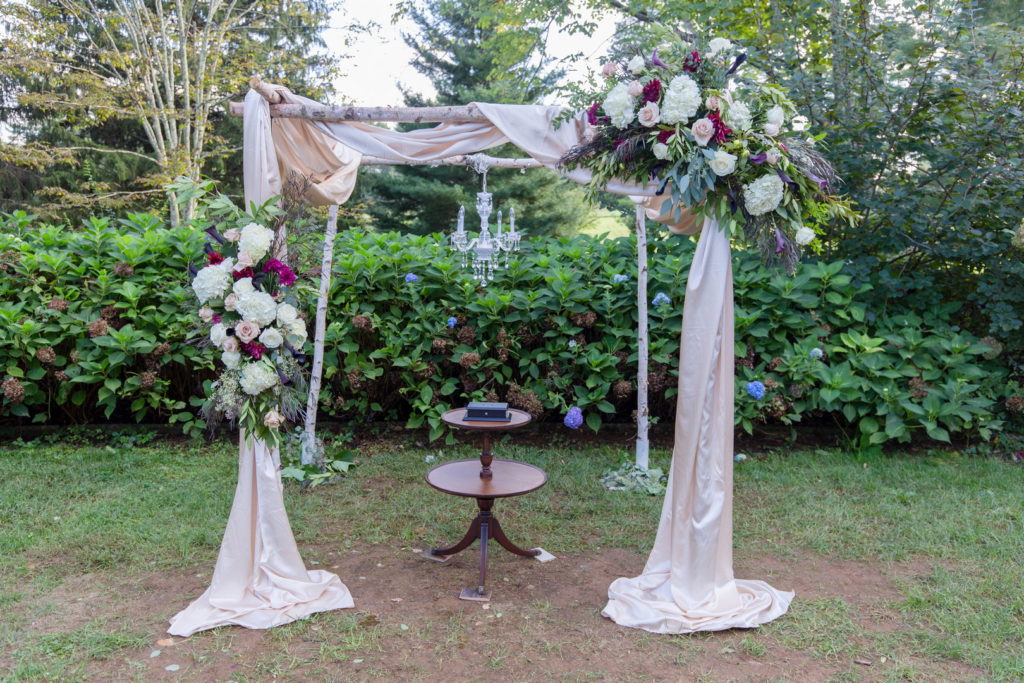 The pair chose to honor their Christian beliefs by exchanging traditional wedding vows and listening to a short message from Felicia's youth pastor. After they were pronounced man and wife, they exited to "Here Comes the Sun" by the Beatles.
Guests were greeted by a seating chart that was another subtle nod to Ricky's travels as a Marine. It creatively said, "Where in the world am I sitting?"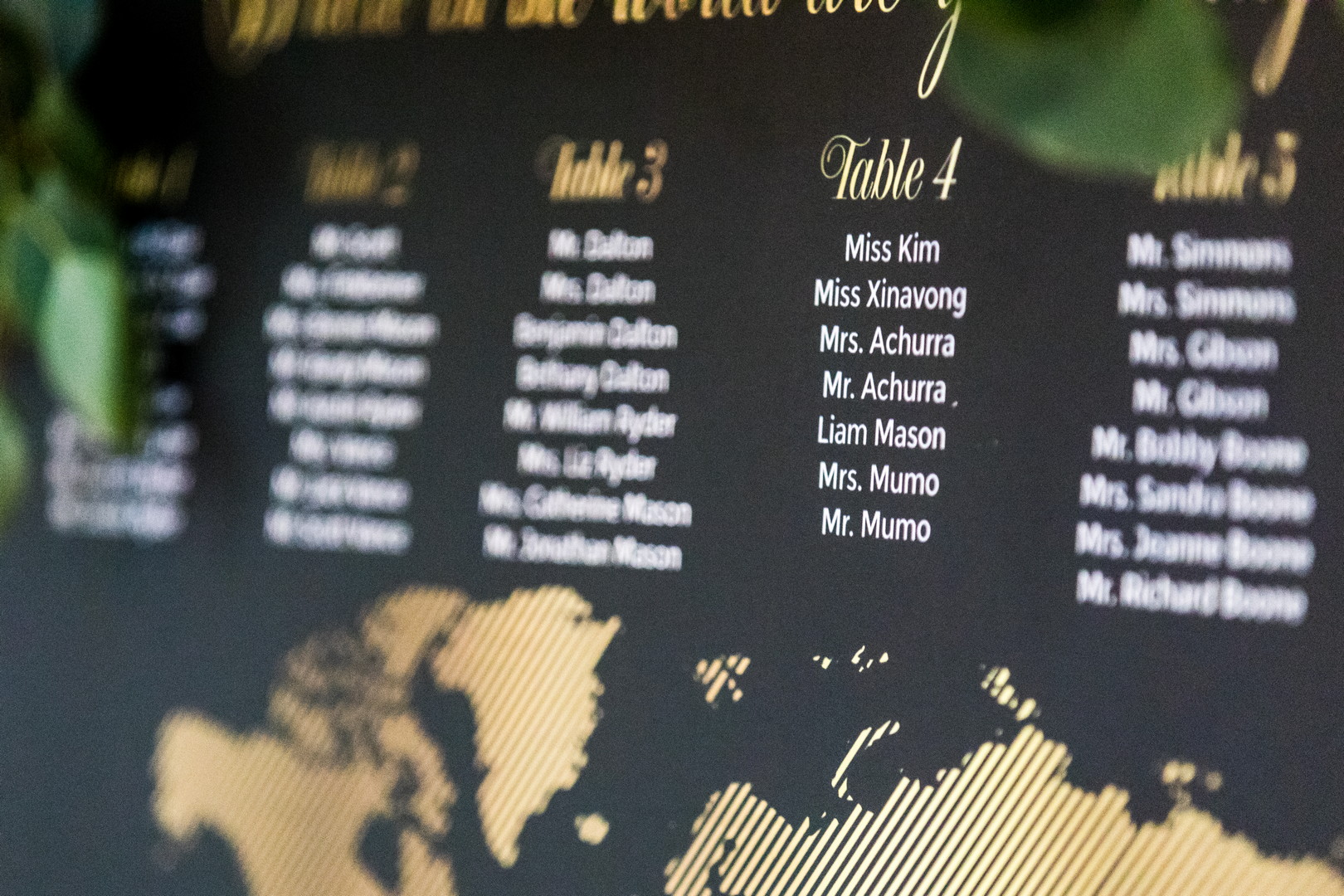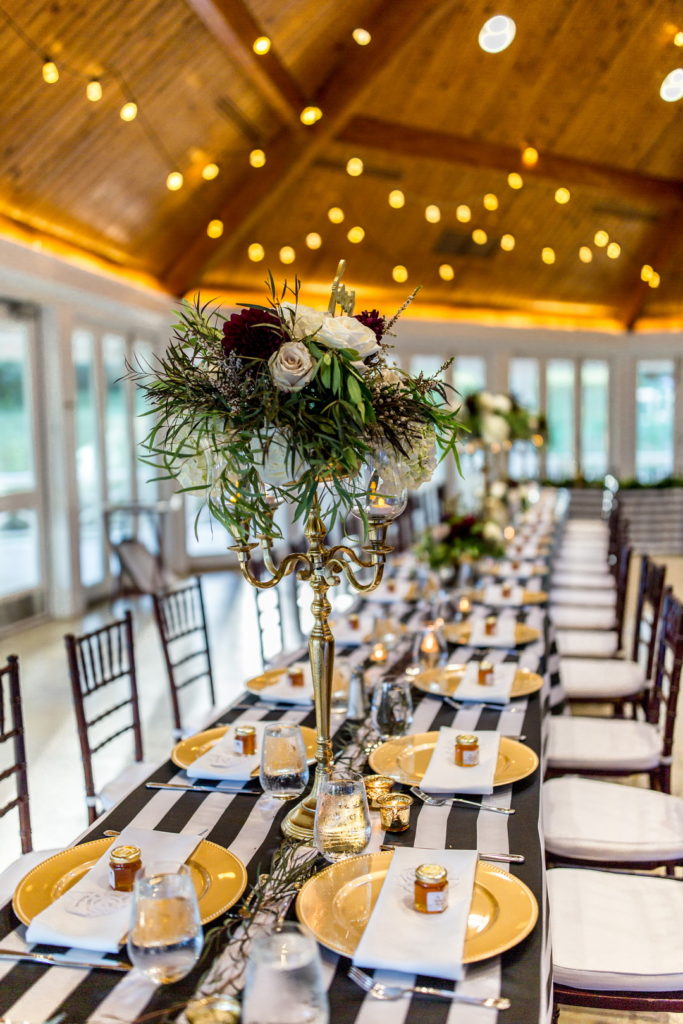 The couple chose a white cake with gold accents for a classic and elegant feel. They even had a cake made for the groom's mother (her birthday happened to be the same day as the wedding!).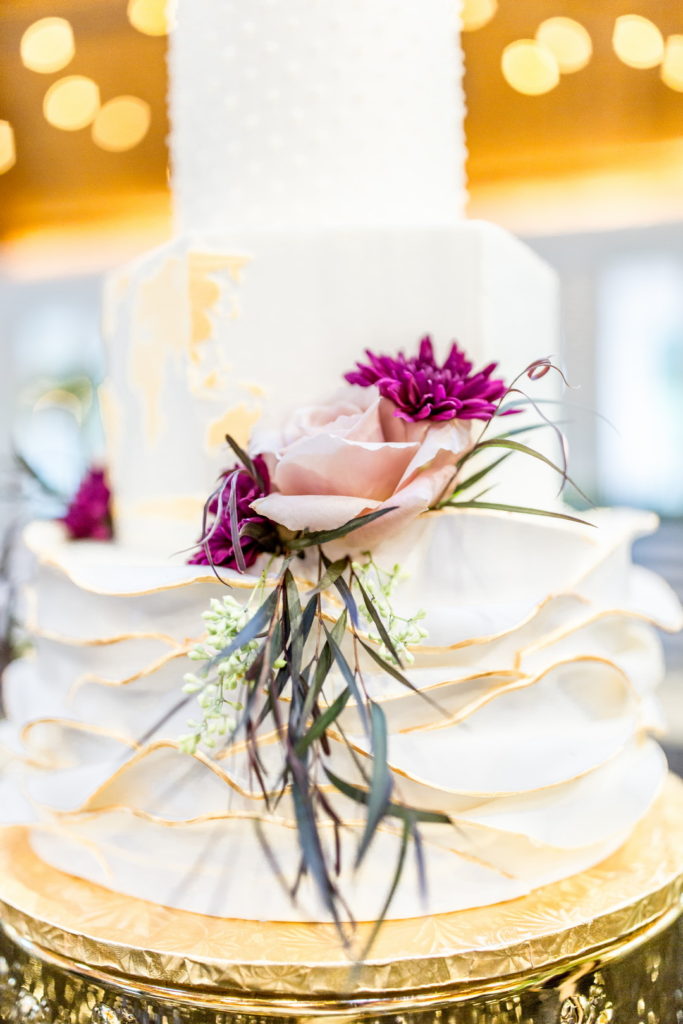 After spending time with their guests, Felicia and Ricky rode off in his grandfather's 1955 Chrysler New Yorker and headed to their honeymoon in Myrtle Beach.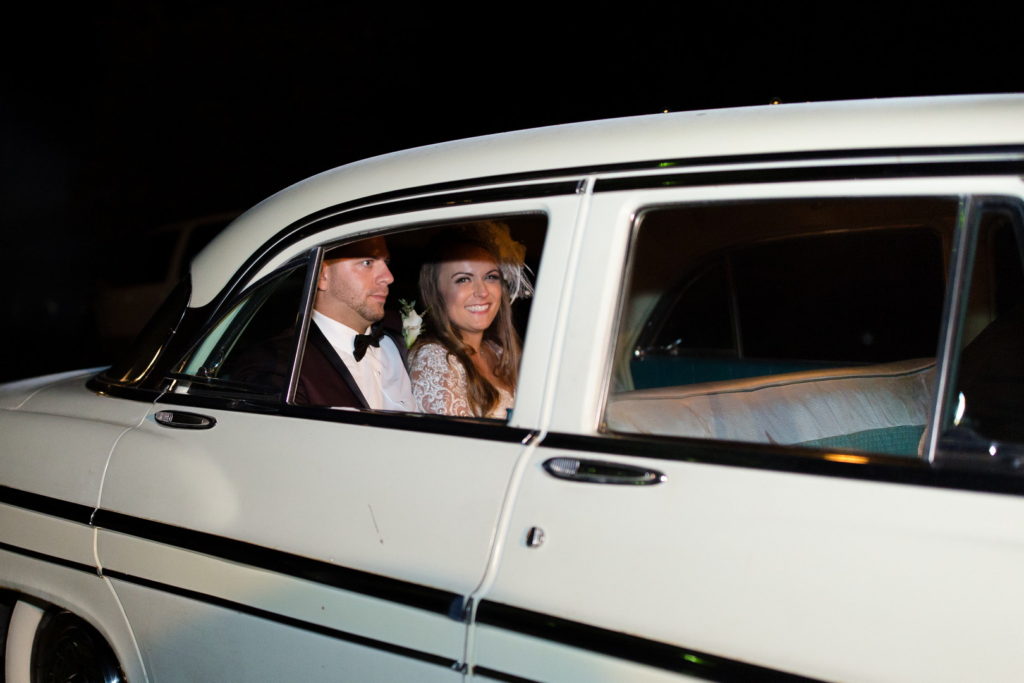 CEREMONY AND RECEPTION SITE: Airlie Warrenton, 540.347.1300, VA
PHOTOGRAPHY: Tim Souza Photography, 703.868.0342
CONSULTANT: Amelia Lawrence, Amy Pugh, 703.932.0937
OFFICIANT: Pastor Kevin Cormican
GOWN: Justin Alexander, Ava Laurenne Bride, 540.899.7771, Fredericksburg, VA
SEAMSTRESS: Shannon Thorpe, Mackenzie Clare, 540.538.6338
SHOES: Badgley Mischka
MAKEUP AND HAIR: Agape Airbrush Makeup, Hair Amanda Frank, 954.734.5514
BRIDESMAID DRESSES: Christina Wu Bronze, French Novelty, 904.779.9000
FORMALWEAR: House of Jonlei Atelier Oxen Hill, MD, 240.493.4502
INVITATIONS: minted.com
FLOWERS: Good Earth Flowers, Tammy Ramey, 540.229.5146
RENTAL EQUIPMENT: Paisley and Jade, 804.381.4625
MUSIC: Ceremony- Jody Marshall, Hammered Dulcimer, 703.917.4225; Reception- Weddings by Apollo, 703.220.3299
CAKE: Simply Desserts, Gainesville, VA, 703.754.2257
FAVORS: Fresh Honey, Airlie's Farm
ACCOMMODATIONS: Airlie Suite
HONEYMOON: Hilton Embassy Suites Resort, Myrtle Beach, SC, 843.449.0006
If you are planning a wedding in Roanoke Virginia, Richmond Virginia, Fredericksburg/Northern Virginia, The  Shenandoah Valley, Coastal Virginia or in Charlottesville/ Lynchburg Va, we can help with your wedding planning and ideas.