This year marks the fifth anniversary of my wedding – and I have two anniversaries every year, thanks to having a small intimate wedding for the official day and a larger gathering later in the year when more folks could join us for celebration. So, I've been working on my vow renewals for this second anniversary this fall.
And that got me thinking. What are some great ideas I didn't get to use during my wedding that I could use for my vow renewal/anniversary celebration in October?
To get this series started, I thought I'd lean into the décor piece first – one of the most exciting and fun components of any wedding/vow renewal celebration.
Rock 'n Roll Décor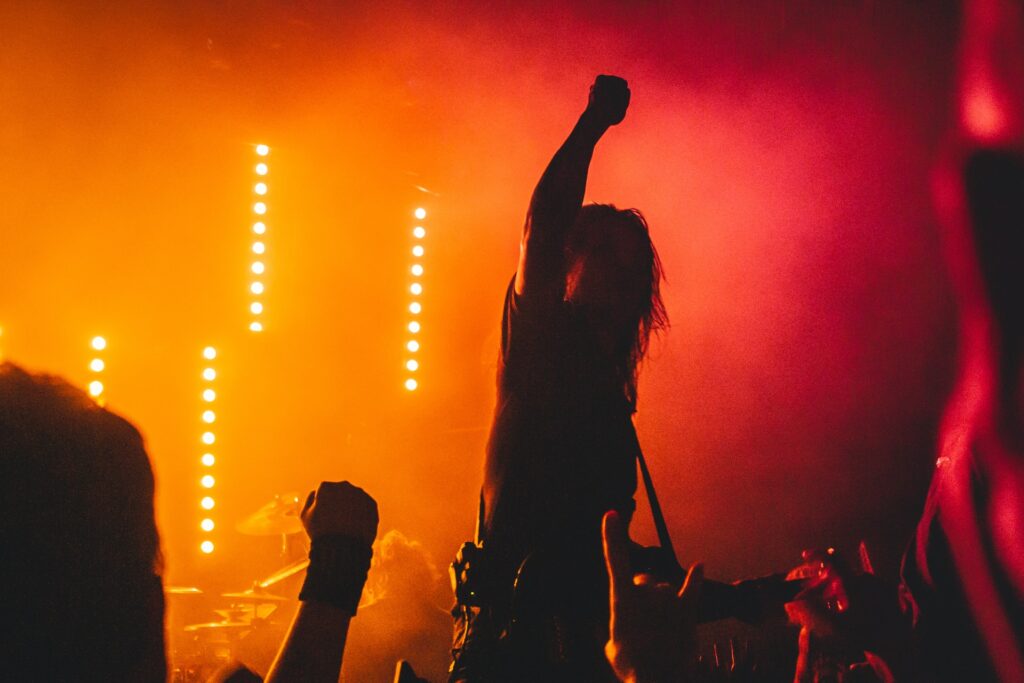 So, my hubby and I are both musicians. For our autumn wedding celebration back in 2017, we were the band for our wedding! We did this big "show" for the ceremony, followed by a mac 'n cheese bar for the reception.
At the time, I had no real rock 'n roll décor I could use for the day, but since I've been acquiring some that I'm putting together for the October renewal this year.
Posters and Metal Signs
Because I'd love to use my décor at home after the renewal, I've been gathering pieces that won't break or tear. And one of the best pieces I have found is a metal Fender guitar poster. I found it at a little shop in Long Grove, Illinois when my hubby and I were taking a day driving around the area.
Since we haven't found another shop quite like it, I went searching online and found some great alternatives to share.
There are tons of other options as well, especially if you and your love have a favorite band or two. Just search for "poster+" the name of the band.
Streamers and Baubles
While I might not usually recommend streamers for a wedding-type celebration, if you're leaning into the rock 'n roll theme for your décor, these are some fun pieces that will crank up the volume on your theme without a lot of money or effort. Blend them in with other pieces for an elegant and fun blend to show of your personality and interests.
Musical Instruments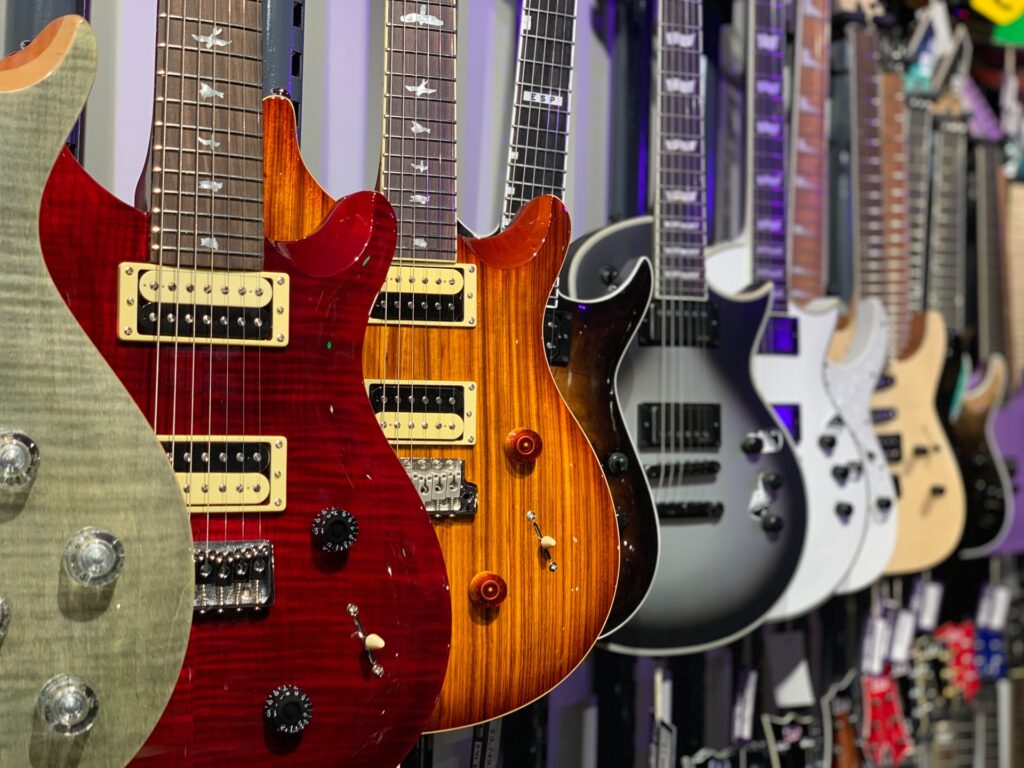 My hubby and I have our own instruments we'll be using, but depending on your venue, the band you've got playing, and your family and friends willing to loan you the gear, you could decorate with some real instruments for an authentic feel. Some event venues have musical instruments on hand (think churches, small theaters, etc.).
Or you can visit some pawn shops, thrift stores, and used instrument websites to find some great options for your décor. In this case, they don't even have to sound good – just look good!
You can also find some used and cheap amps to add to the authenticity for the décor.
I'm thinking of putting some of these less expensive instruments and amps together into a photo booth for guests to enjoy posing with for their party pics.
Look for options on:
Guitar Picks and Drumsticks for Tables
My final fun idea is for those guest tables. Grab some cheap guitar picks in bulk and scatter them on the tables like confetti. Then, grab some drumsticks and use them as unique accent pieces in your center pieces.
You can also drape some earbuds around the center pieces or swoop them around the table décor for a special touch that your guests can take home afterward.