Welcome back to Wedding Cake Style!
What are the two things that guests look forward to the most while attending a wedding?
The dress reveal and the wedding cake!
We love to pair beautiful wedding cakes with designer dresses to inspire Virginia Brides!
P.S.- your guests will be impressed!
Today's featured cakes are by Blooming Flour Bakery of Williamsburg, the paired designer gowns  are available at Reflections Bridal.
And our second set of wedding cakes are by Sweets and Soirees paired with designer gowns available at Sixpence Bridal. 
Meet these bakers and bridal stores at The Richmond Bridal Show this Sunday,  March 3rd at The Dewey Gottwald Center -The Science Museum of Virginia.  Gowns like the following will be seen in the runway show, and you won't want to miss stopping by these two cake vendors booths for yummy samples!
See you there!
Don't you just love the  gold glizz added to these alternate frosted and naked layers on this wedding cake by Blooming Flour Bakery?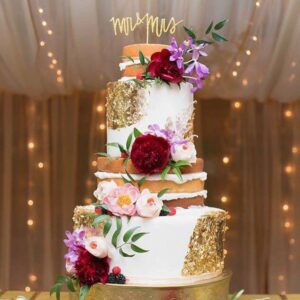 and is paired beautifully with this sophisticated designer gown available at Reflections Bridal by Martin Thornburg…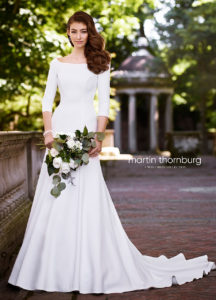 Check out this cute little cake by Blooming Flour Bakery in electric blue with a single pink peony as the focal point..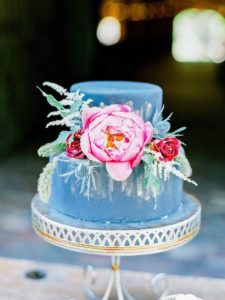 Together with this stunning gown by Martin Thornburg and available at Reflection Bridal…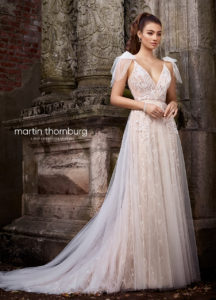 This regal wedding cake by Sweets and Soirees is fit for a queen , complete with monogram …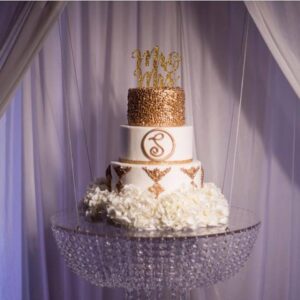 We just had to pair it with an equally regal wedding gown by Sophia Tolli available at Sixpence Bridal…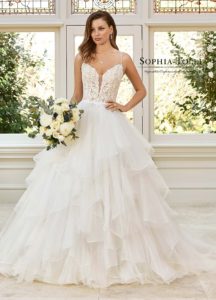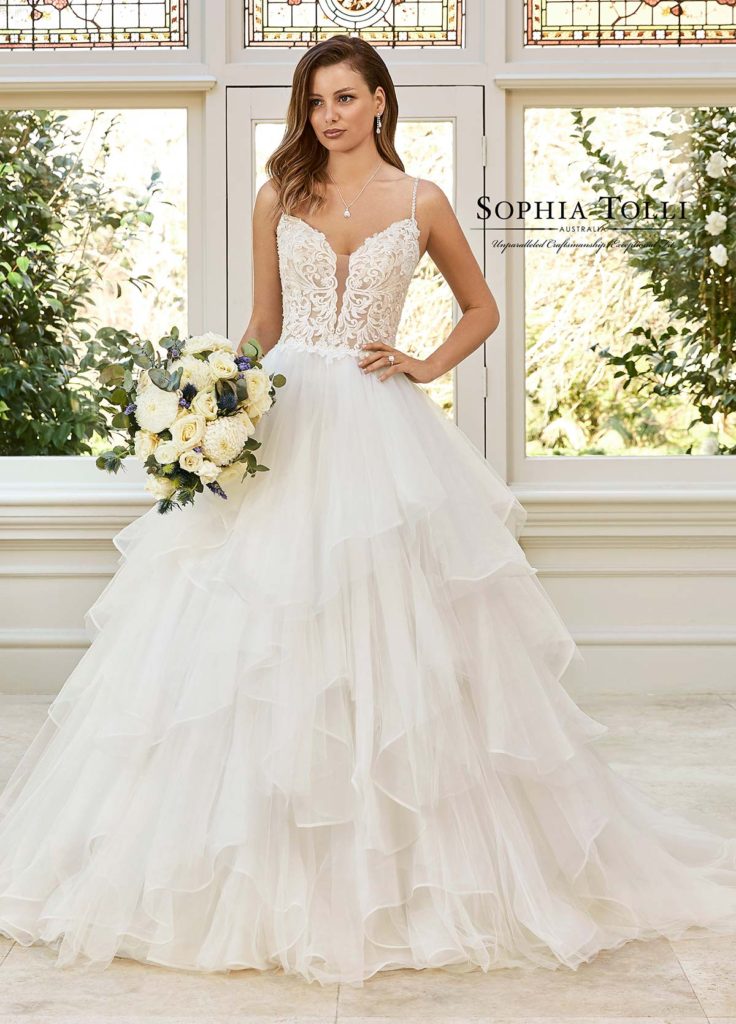 and this gorgeous naked cake by Sweets and Soirees is a dream come true with barely there white frosting and adorned by white roses…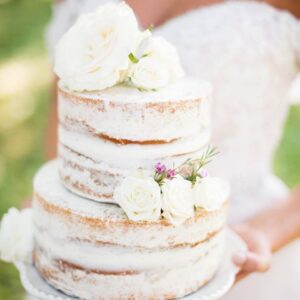 Which would look amazing paired with this dress by Sophia Tolli and available at Sixpence…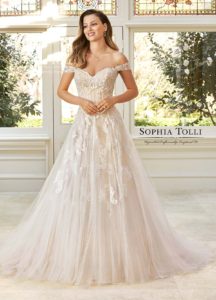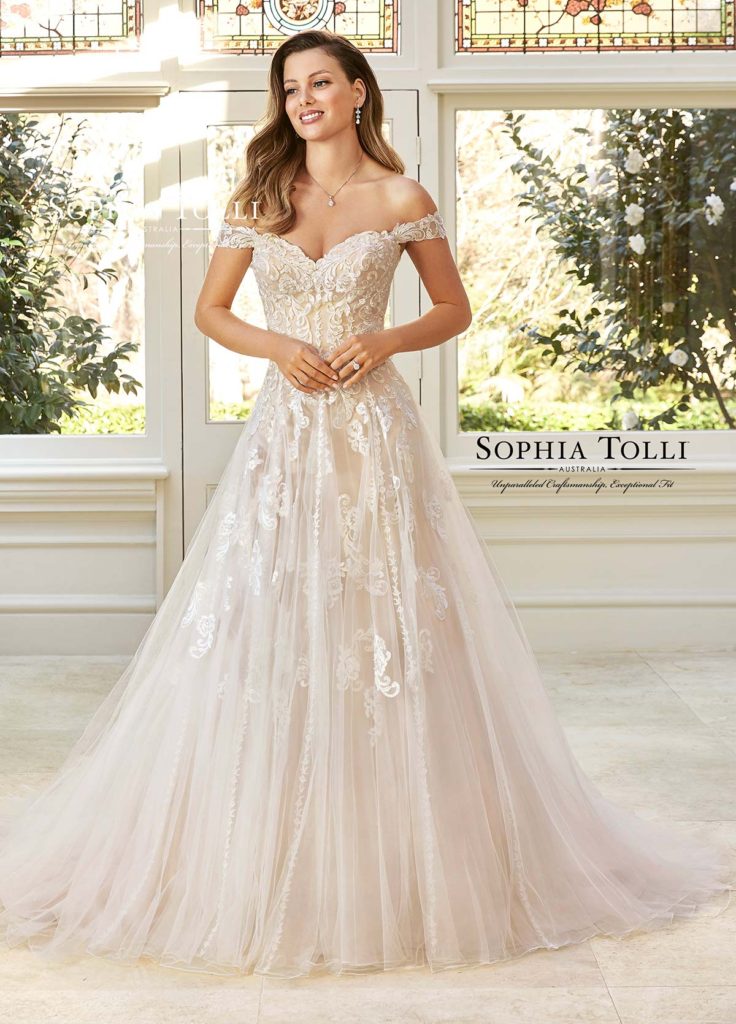 If you are planning a wedding in Roanoke Virginia, Richmond Virginia, Fredericksburg/Northern Virginia, The  Shenandoah Valley, Coastal Virginia or in Charlottesville Va, we can help with your wedding planning and ideas.