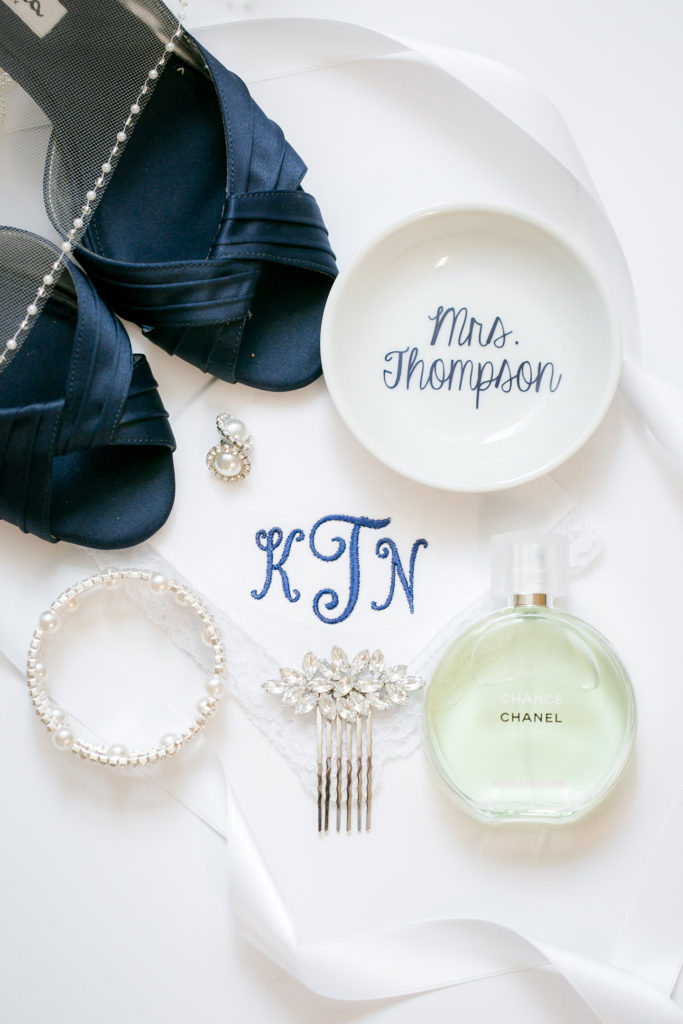 On October 7, Kaitlyn and Jon were married at The Manor House at Kings Charter in Mechanicsville, VA.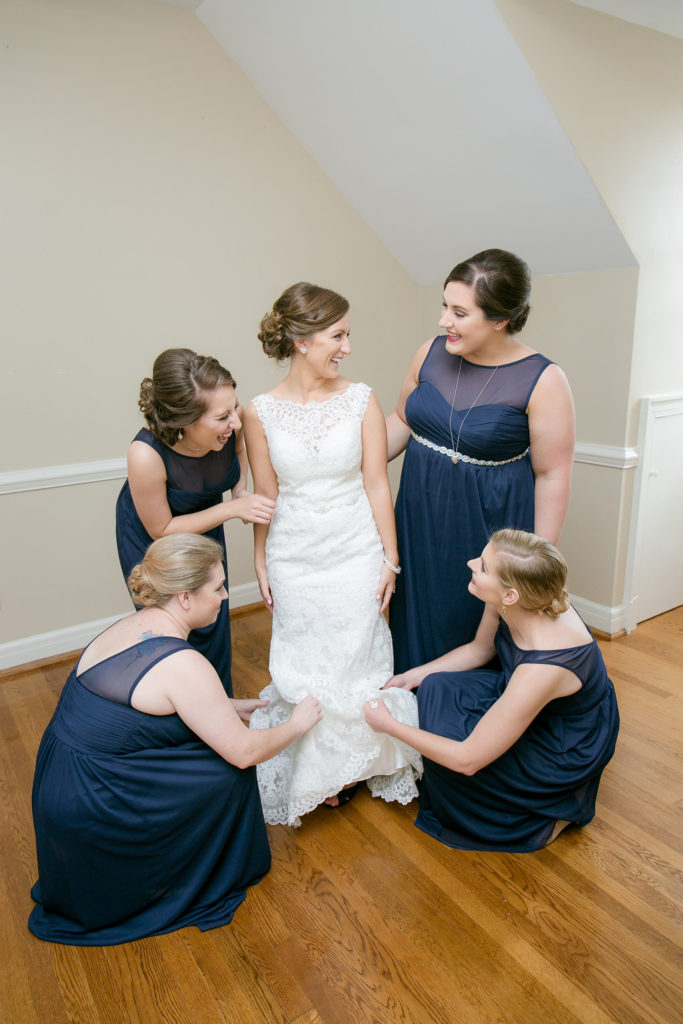 They had met in the summer of 2010 in Harrisonburg, VA working at Panera while in college.
"We hung out and kept up with each other some, but did not start dating until over 2 years later," Kaitlyn recalled. "We spent 2 years long distance before Jon moved to Richmond. Fast forward another 2 years and we got engaged on St Patricks Day 2016!"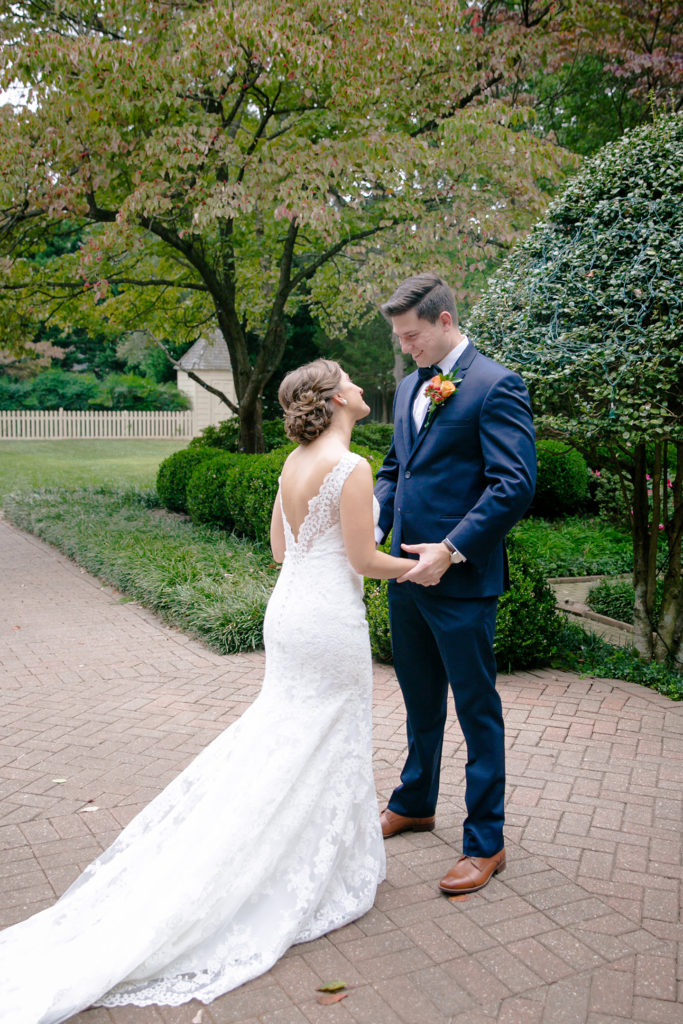 They started their wedding day with a sweet first look. We are suckers for first looks here at VA Bride and this one was no exception!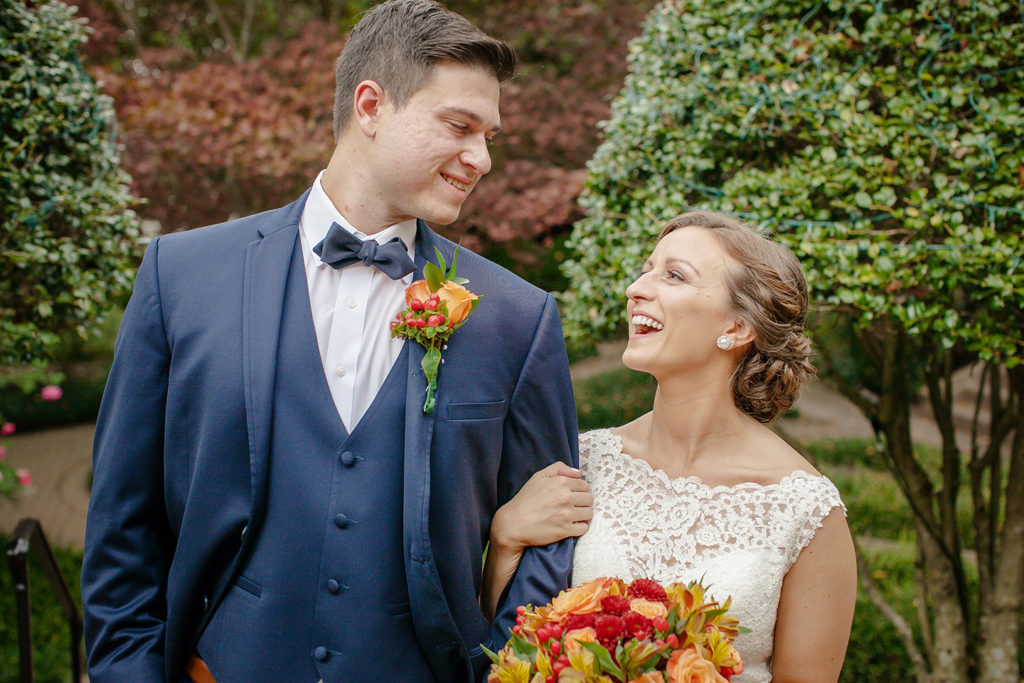 So much joy and I love the lace detail on Kaitlyn's neckline!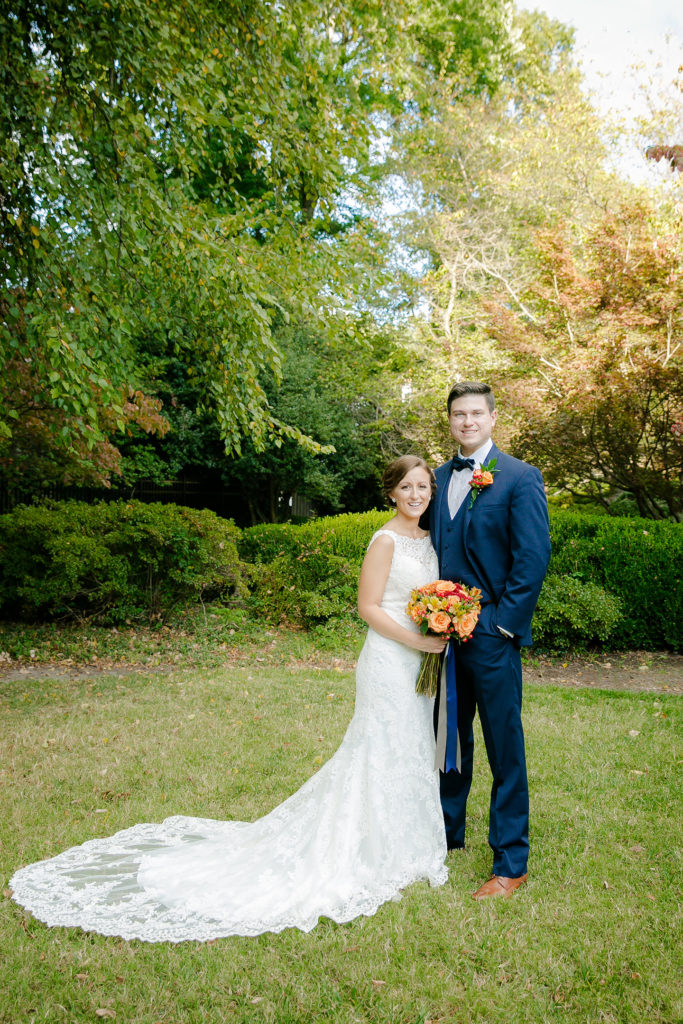 After couples portraits, it was time for the ceremony!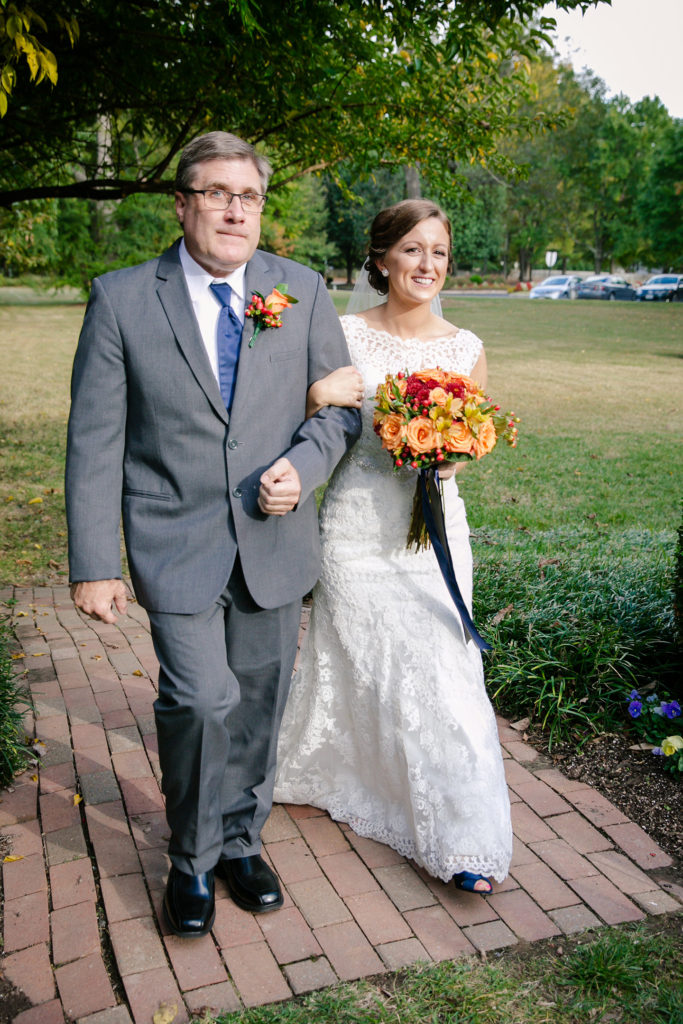 With her father by her side, Kaitlyn walked down the aisle to promise forever to Jon!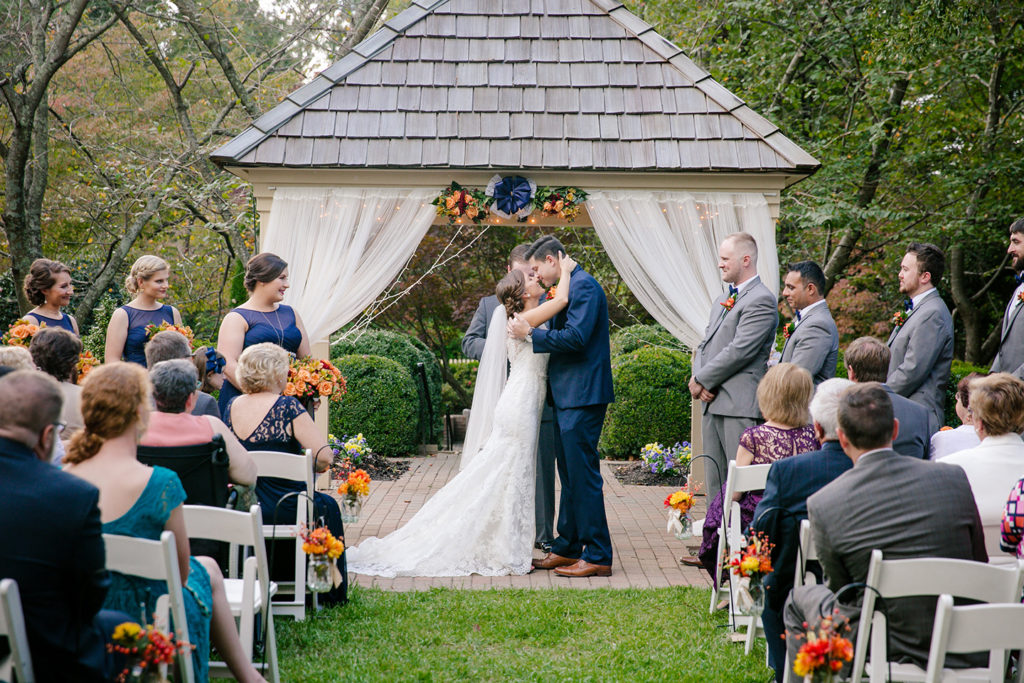 Under the altar, they said, "I do!"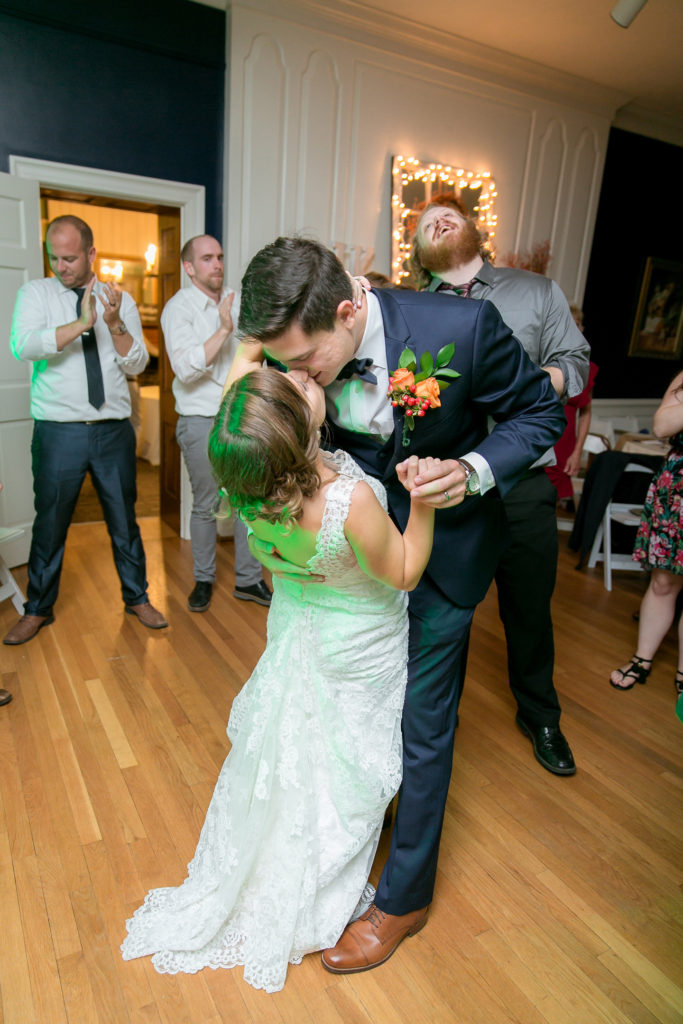 Then it was party time!
The reception decor was personal because Kaitlyn had worked with her mom and brother to bring it all together. They choose rustic touches of burlap with wooden signs.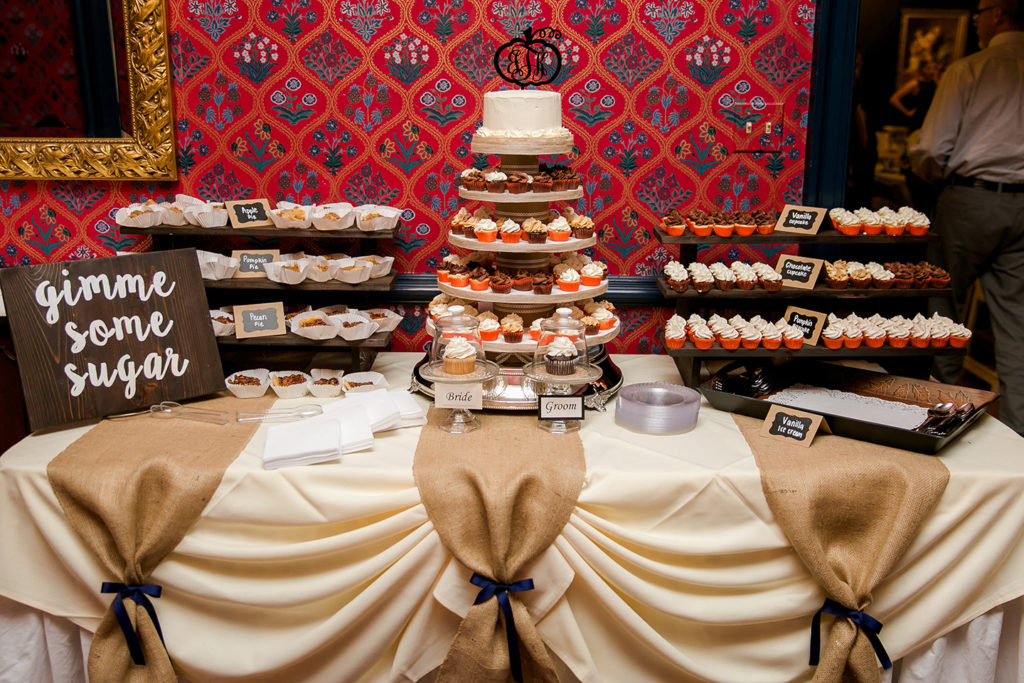 All the options on this dessert bar definitely have my mouth watering!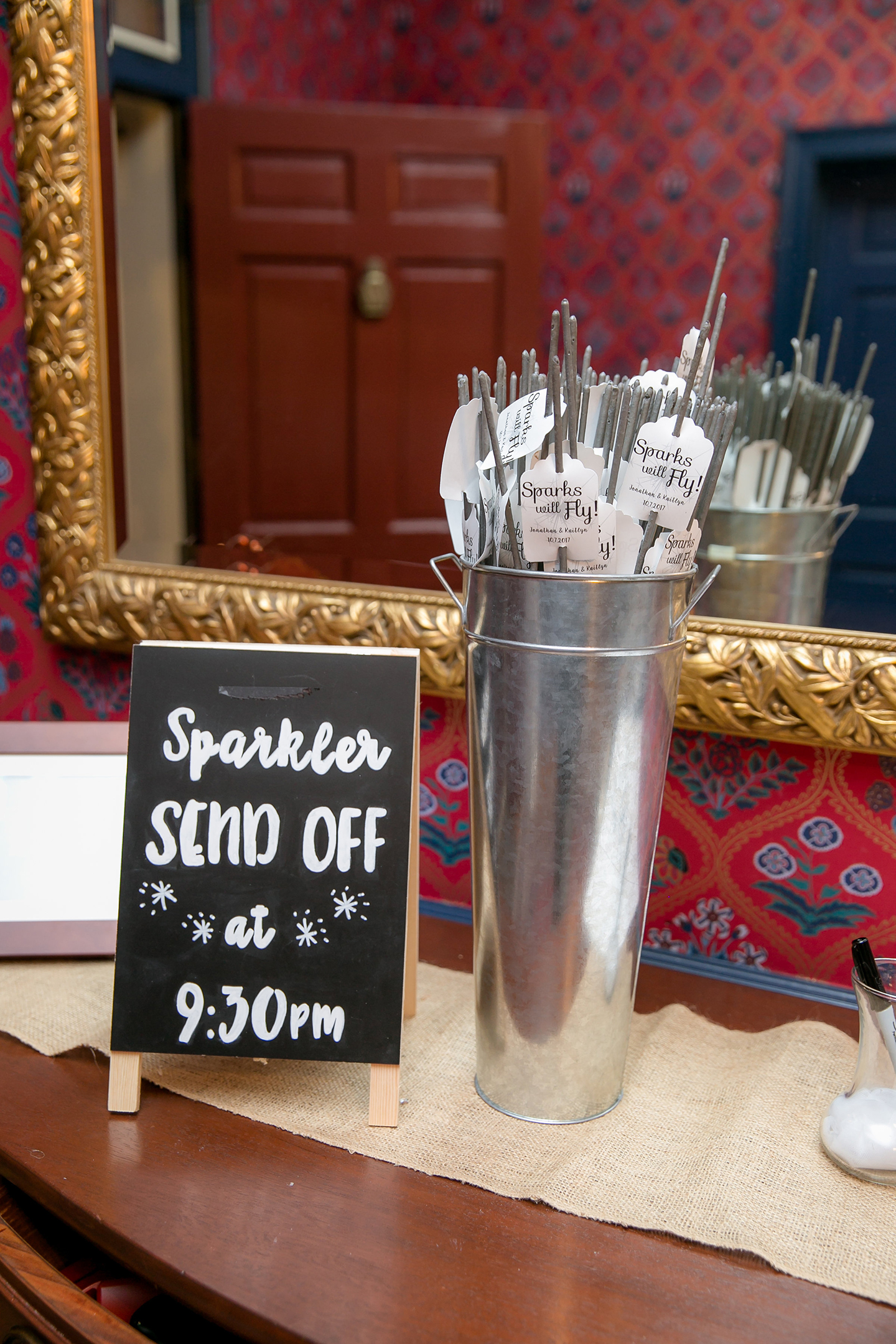 As the night came to an end, all the guests headed outside to send the newlyweds off!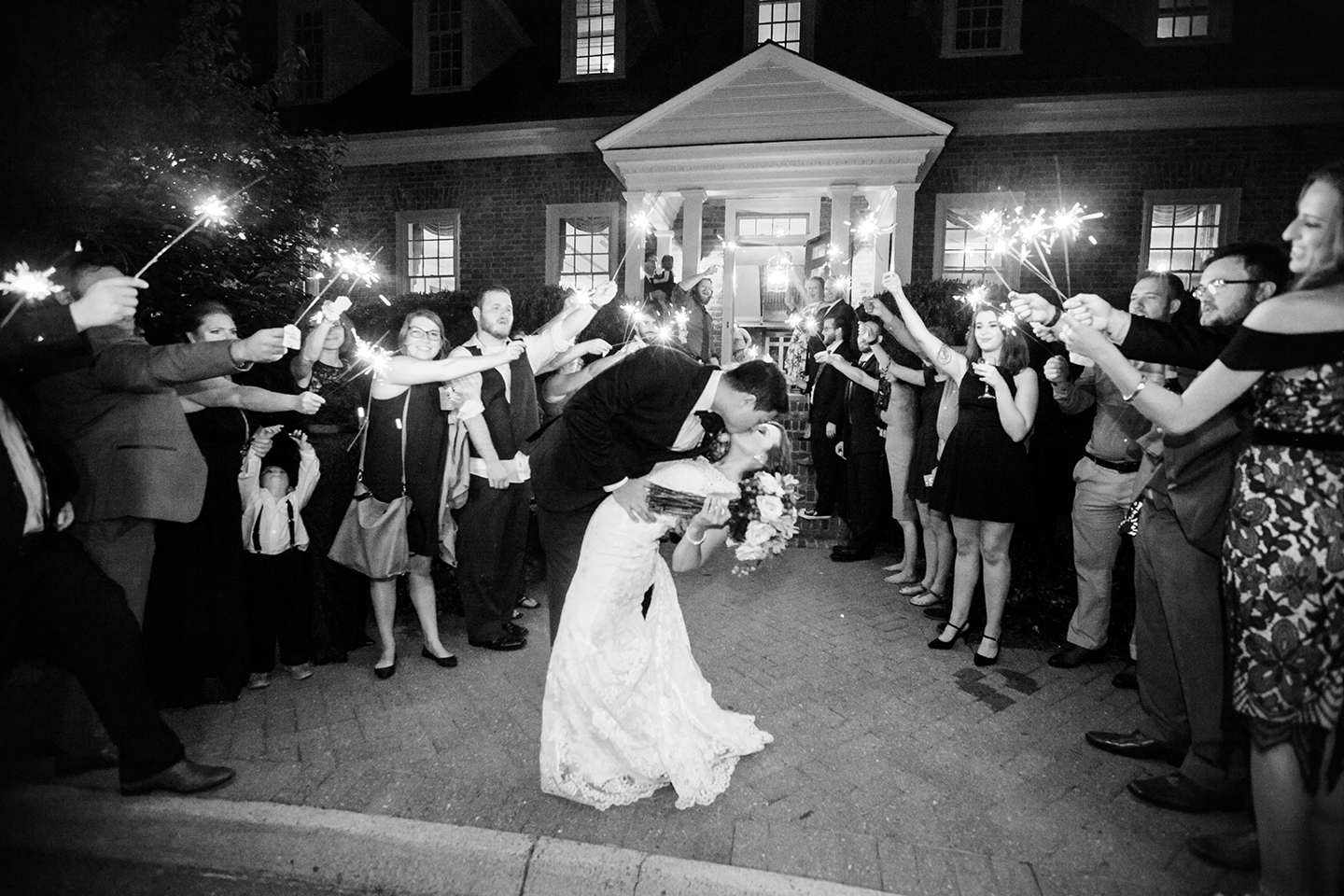 Congratulations Jon and Kaitlyn!
From the Bride:
What was your favorite detail of the day? "My favorite details as all of the personal touches. The dessert bar was nearly 100% homemade from cake to cupcakes to pie (with ice cream provided by the caterer!), and all of the decorations."
What advice would you give to a bride to be? "Slow down and enjoy the day, at the end of it you are going to be married to your person. There will be things that go wrong, you will get off schedule, and it seems like a big deal at the time but your wedding is one day in your love story, not the whole thing. Also, eat your food! – you picked the caterer for a reason and it is important to enjoy what you picked and also have a meal on the busy day."
Catering by Edwards Catering
Music by Seth Kravitz – DJ (formerly with Bowtie DJs, now with Rhythm of Love)
Venue by The Manor House at Kings Charter
Dress from Bridal Elegance
Want to be featured on this weekly online blog? Just email us! Want to be featured in our printed magazine? Just email us! **Being on this online blog does not hinder or guarantee a wedding will be in the printed magazine, both are up to the discretion of the publisher, Angeline Frame. If your wedding has been chosen for print, she will reach out to you directly.** Thank you for following Virginia Bride Magazine! Stay tuned for more weddings and the best Bridal Shows in Virginia!