Before there was trash the dress, there was how to perfectly store it in a hermetically sealed box for your great grand children, so what is this "TRASH-THE-DRESS" trend?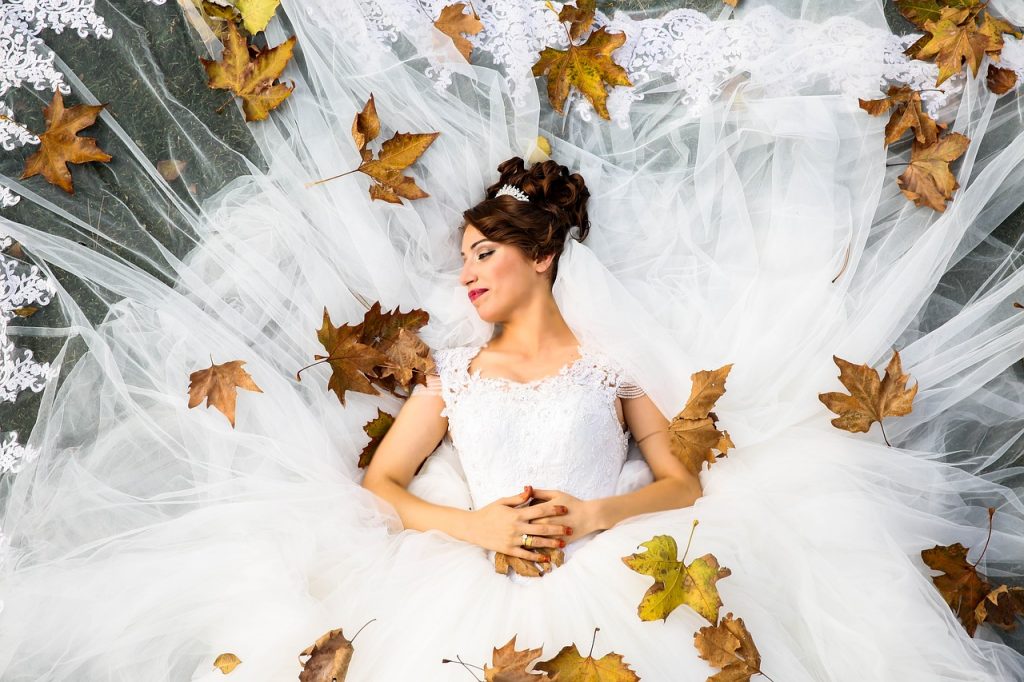 Well largely it is a photo opportunity where your throw all your cares to the wind signally your commitment and trust fall with another human being that you're spiritually and legally bound to for all mortality if not eternity.
Most common photo ops are of brides and grooms jumping into crystal waters! but of course just standing in the sand and waves is enough to qualify, so don't feel you have to mud wrestle to qualify.
But most photo ops do include salt water, although some also include celebratory champagne!
Other wonderful photo shoots would just make you break a sweat, like parasailing in your wedding dress (a clutch your pearls experience, but lets just get a photo of a sweet kiss why don't we?).
Water, Water Everywhere!
I must say I do love how most are tributes to the movie "From Here to Eternity" that movie that had our grandmothers swooning, with the epic movie kiss on the the beach (It won 8 Academy Awards, so it is worth a sit through). But who could forget Burt Lancaster and Deborah Kerr on the iconic beach at Halona Cove, Oahu, Hawaii?
Alternatively, aside from the go jump in the lake (or ocean) tradition I favor, there are the more daring "Trash-The-Dress" ideas. Here are some for you to peruse and then go look up on the internet:
Become Art
Stand in front of a canvas OR get a manikin to do it for you and then spray paint (or paint ball) your dress. Say I do and will never again with this one!
Go Muddin
Four wheel drive or ATV or horseback, go muddin with your dress and your love and let caution be flung to the wind. But don't let go of the reigns or the saddle horn before the honeymoon.
Go Color
Have your dress and your spouse powder bombed like in a Hindu festival of colors! Holi is the most energetic Indian festival, filled with fun and pure happiness. Holi is also called "The Festival of Colors." But chalk color powder bombs have been used in races and wedding dress trashings for a good decade or two now.
Go Juxt
Find a setting or situation that is very ANTI-wedding, or at least, anti-wedding dress. Sit in a shopping cart, stand on an old, rusty airplane wing or rust bucket of a car, go feed geese or flamingos or swim with dolphins. Go garden on the farm or just get crazy and party on a greyhound bus. It just has to be juxt, as in juxtaposition. Find something opposite  and celebrate your funky fun selves!
Roll Around in the Hay
Roll around in the hay, or leaves! It is seasonal, so run through a field of sunflowers, dance in a bed of flowers, roll in the leaves, and capture the seasonal moment of your nuptials.
Whatever your idea, the idea is to have fun and not be too hung up on preserving perfection. Because life is messy, and fun, and life.
Give it all you got!
---
– Virginia Bride Magazine features the best Virginia weddings and Virginia bridal shows. Find it all in one place. Check our blog posts regularly for the latest show information.