Wedding Planning Got You Stressed? Consider These 4 Tips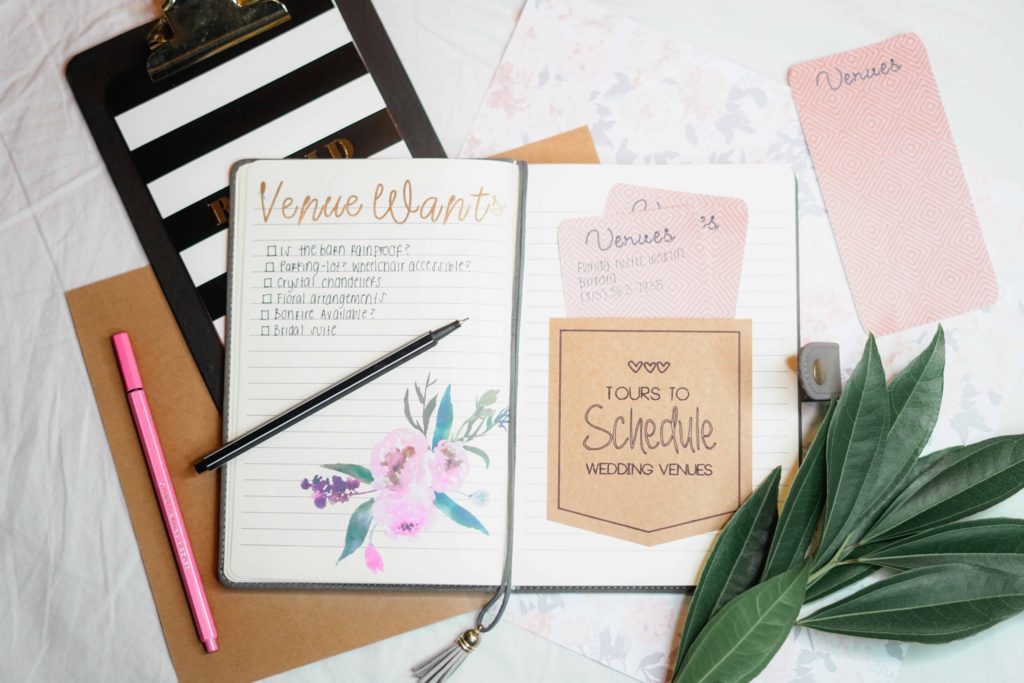 Have you ever just sat down after a long day and let out a long sigh? The truth is, life can be stressful. Between your job, family, and trying to binge-watch the entirety of Game of Thrones so you're ready for the new season, it can be hard to find any time in the day for a moment's peace. Add wedding planning to the mix—which, by the way, can feel like a full-time job in and of itself—and you'll wonder how people even get married in the first place. But here's the good news: every minute of stress you're going through will be worth it come your big day. So, to help you reach that point, here's a few pointers that should help reduce stress.
Do something mindless
Going for a walk, exercising regularly, getting enough sleep; these are all activities commonly associated with reducing stress. However, some are easier said than done or are simply not possible during busy weeks. When your to-do list doesn't include any of the above, consider doing something productive around the house. Now, I know what you're thinking: "what kind of de-stressing list starts out by telling me to do chores?!" But hear me out! Regular parts of the day that don't require brain power are actually surprisingly therapeutic. The reason? Your mind needs time to process thoughts and organize them in your head. Partaking in mindless activities allows your brain a much-needed break, so you're ready to handle things again when you have to.
Keep an Ongoing Agenda
Imagine it: you're sitting there, asking your significant other if your wedding invitations looked too gaudy for the fifth time today, when all of a sudden you realize you forgot to invite your Great Aunt Bessy to the wedding. When you have a million people and things on your mind, it's inevitable that something gets overlooked, and not only is keeping track of everything in your head difficult, it's downright stressful. Solution? It's simple. Write. It. Down. Girl. There are plenty of wedding checklist and budgeting apps that are a godsend when it comes to planning and tracking purchases right from your phone. While they might not help you remember to invite your Great Aunt Bessy, they'll remember just about everything else!
Divide Up Tasks
Everyone has something they're good at. Maybe you're good with numbers, or perhaps you have an eye for detail. Whatever the case, divide up the tasks amongst you and your partner based on what you think you'd be good at, as well as what you feel comfortable with doing. Wedding planning is stressful, but it's half as stressful when you have someone to split up the duties with. You might even find some of your friends have a few vendors or venues they recommend or some tips they can send your way. Every bit of information you can gather is just less you'll have to find yourself.
Embrace Your Partner
When you feel like your back is up against the wall, turn to the person that matters most. In taking your hand in marriage, they've pledged an entire lifetime to being your ultimate companion, friend, and support. They're also likely quite involved in a lot of the conversations you're having about your wedding, so don't be afraid to embrace them—both mentally and physically. Many studies show that physical intimacy increases levels of oxytocin, also known as the calming hormone, while also decreasing levels of cortisol, which is known as the stress hormone. Not only will this help combat stress, but will prove beneficial in a good night's sleep and an overall good mood. Something tells me your partner won't be disappointed—it's a win-win!