When you love the outdoors, the idea of a rustic, outdoorsy honeymoon destination could be just the thing to make your dreams come true. Finding the right location can be a little tricky though, especially in a post-COVID world in which we're not really sure yet if we are post-COVID.
Thankfully, outdoorsy locations and private cabins are perfect for honeymooners, whatever the circumstances in the rest of the world. And these are some of the best spots you'll find to have your honeymoon within USA borders – at National Parks.
Below you'll find some you've probably thought of and some you might not have even heard of, depending on where you grew up. So, as you plan your Virginia wedding, think far and wide for your domestic honeymoon.
Glacier National Park – Montana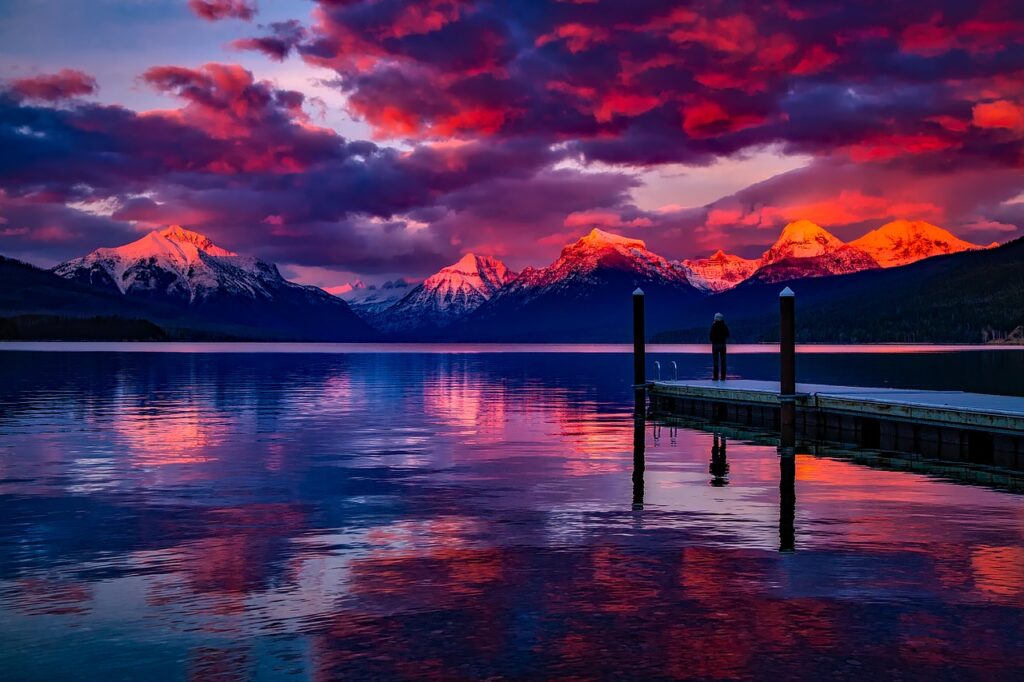 I've recently been reading up Glacier National Park for a magazine that loves all things Montana. The incredible lakes, beautiful cabins, stunning backdrops, and amazing hikes have me all aflutter – and highly recommend it as one number destination for honeymooners with or without kids in tow.
The incredible park has more activities, amenities, and delights than you could imagine!
Some of them include
Horseback riding
White water rafting
Hiking
Canoeing
Kayaking
Boat tours
Polar swimming (any time of the year!)
Snowshoeing (seasonal)
Fly fishing
Bus tours
Scenic drives
Wildlife viewing
Birding
Cabins
Lodges
Camping
RV hookup sites
Hotels
Plus, the park is close to museums, shopping, galleries, hot springs for a romantic soak in healing waters, and so much more.
Big Bend National Park – Texas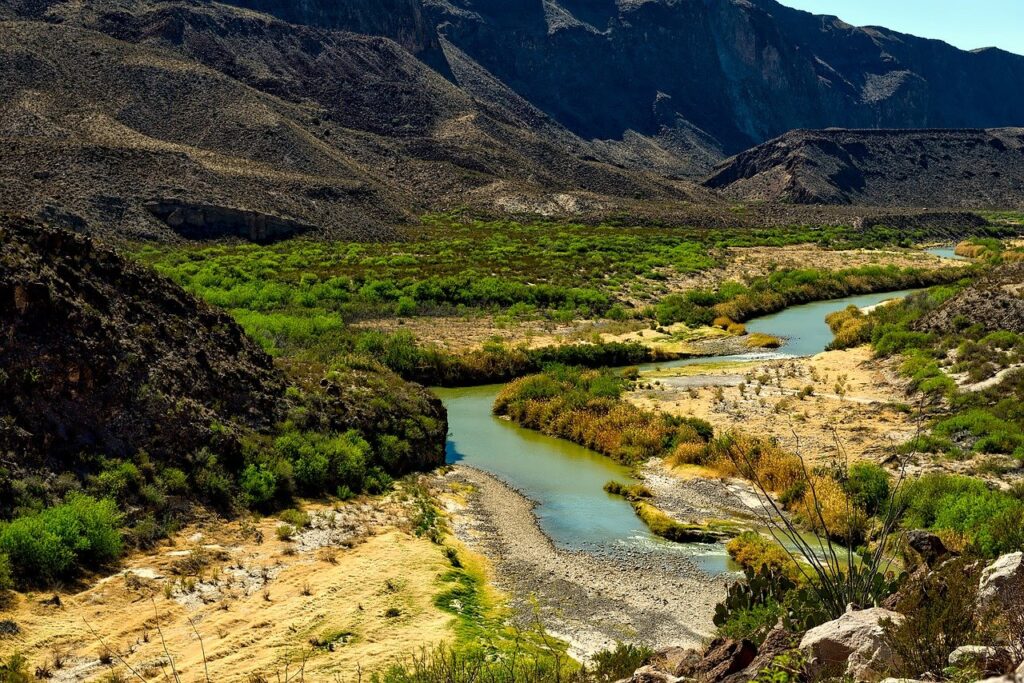 Another top recommendation I've got for lovers planning a nature-themed honeymoon is Big Bend National Park. The park is perfect for all sorts of outdoor activities, but especially for stargazing. Big Bend is one of the few locations in the USA that's designated as a Dark Sky area – meaning you can really see all the stars from this spot when the skies are clear. There's no light pollution from nearby cities and plenty of space for finding a romantic nestling spot for your evenings together under the natural sky.
In the park and nearby, you'll also find plenty to do during daytimes when you're enjoying this new adventure together as a married couple.
Hiking
Hot springs
Scenic drives
Fossil exhibits
Nature trails
Canoeing
Kayaking
Birdwatching
Wildlife viewing
White water rafting
Horseback riding
Mountain biking
Golf
Sightseeing
Shopping
Dining
History museums and historic sites
Exploring ghost towns
Cross the Mexican border (it's close!)
Camping
RV camping
Hotels
Lodges
Cabins
Yosemite National Park – California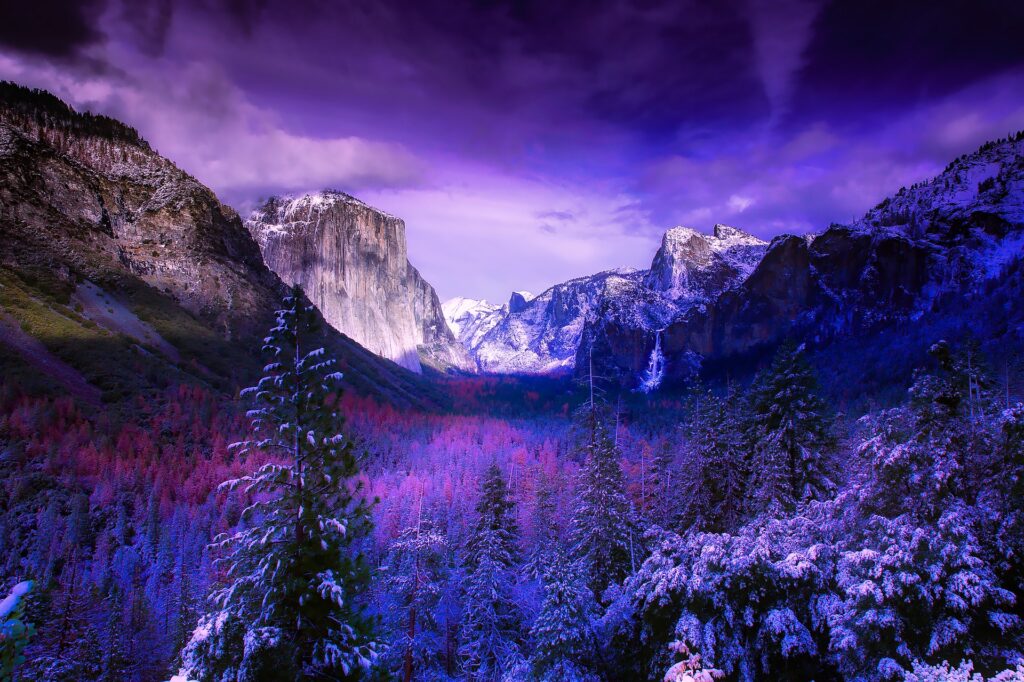 My best friend grew up just a stone's throw away from this incredible national park. We sadly never got to go together, but someday I'm still planning to do so. And from everything I read, it's an incredible spot for honeymooners hankering for some outdoor adventures.
The views are absolutely incredible, the hikes stunning (and challenging or easy, depending on your fitness level needs!) and there's plenty to do nearby as well.
Hiking
Mountain biking
Trail running
Tram tours
Ranger programs
Scenic drives
Horseback riding
Birdwatching
Fishing
Picnicking
Wildlife viewing
Rock climbing
Stargazing
Waterfall viewing
Photography
Shopping
Dining
Wine tours
Historic sites
Museums
Ansel Adams gallery
Camping
Cabins
Lodges
Hotels
Acadia National Park – Maine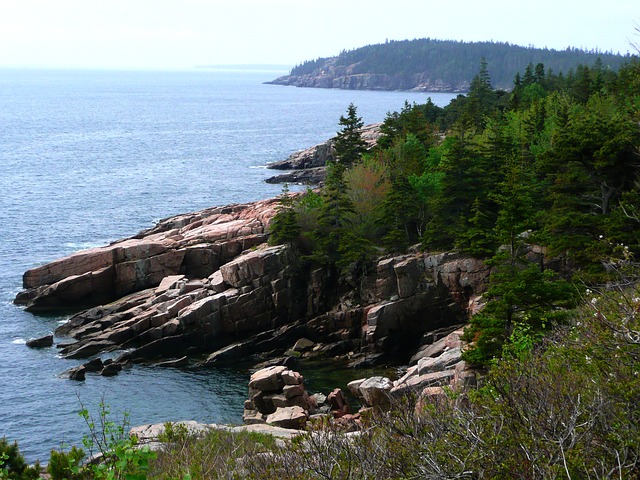 For those looking to stay a little closer to home, Acadia National Park in Maine is another incredible destination you won't want to miss. The coastline is incredible, with beautiful rocky shores, stunning lighthouses, cozy small towns, and glorious views all throughout the park itself.
Explore the park and area on foot, by bike, boat, or vehicle – even a helicopter or small plane in good weather!
Hiking
Scenic drives
Sandy beaches
Boat tours
Lighthouse
Visit Bar Harbor
Wildlife viewing
Birding
Trail running
Bus tours
Pub tours
Sailing
Rock climbing
Dining
Shopping
Museums
Galleries
Historic sites
Camping
RV camping
Hotels
Cabins
Lodges
Everglades National Park – Florida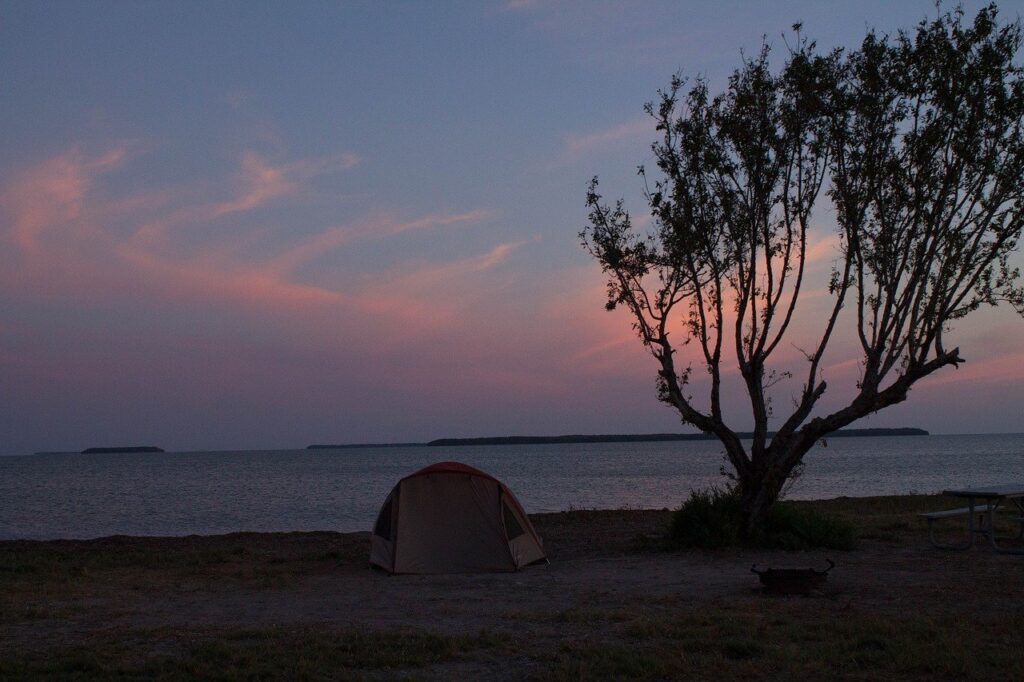 If you're feeling more tropical is your thing, Everglades National Park might be the prime location for you. The area is accessible to many amenities for a tropical trip but do be aware that it's still a few hours away from Key West. Some of the other keys are closer and equally interesting with even better beaches, though, so maybe plan a day or two south of the park, as well.
In Everglades NP, you'll find loads of activities – and loads nearby as well.
Airboat tours
Bicycling
Birdwatching
Canoeing
Kayaking
Boat tours
Fishing
Geocaching
Hiking
Nature walks
Museums
Ranger programs
Wildlife rescue
Tram tours
Nearby beaches
Shopping
Dining
Camping
RV camping
Hotels
New River Gorge National Park – West Virginia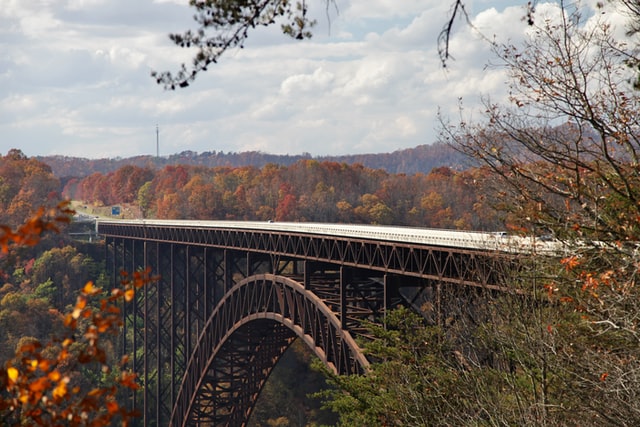 The newest park to be added to the national park system is New River Gorge. The name implies the river has carved the gorge out recently, but the river is estimated to be one of the oldest in the world. The park only opened in 2020, too, so you'll be one of the first couples to enjoy this local wonder right in our backyard!
You'll have plenty to do, too, with all the amenities and exciting features of the park and nearby.
Hiking
Biking
White water rafting
Trail running
Rock climbing
Fishing
Hunting
Backpacking
Guided paddleboards tours
Historic sites
Shopping
Dining
Museums
Outlooks
Scenic drives
Bridge walk
Auto tours
Primitive camping
Hotels
Cabins