Happy Fashion Focus!
The focus is on Elizabeth Fillmore.
Bridal designer Elizabeth Fillmore embraced the pandemic penchant for digital, and released her collection in a breathtaking two-minute fashion film this evening on the CFDA's Runway360 platform.
The collection features pieces in luxurious 100% silks, satin charmeuse, chiffon & 4 ply crepe, paired with couture French lace in an airy lattice embroidery on tulle.  The turn of the century inspired vintage scallop lace design seen on the AGATHA Halter Gown, IZZIE top, and ISADORA day dress serve as standouts of the collection. All of the silhouettes feature romantic details with a modern and sleek approach to the overall design.
The Fall 2021 collection is the culmination of all design elements that inspire Elizabeth. She focused on sleek, modern designs, coupled with couture lace accents. "Now more than ever we need beauty, strength, and a reminder of our past in order to move forward. The Fall 2021 'Reflection' is a passion project of my artistic vision – I want to offer my brides the poetic drama and artistry of historical inspiration layered over my signature bias cut sensual and modern silhouettes, offering up personal inspiration and aspirations of a lofty lightness," said Elizabeth about her Fall 2021 collection.
Elizabeth has been a staple in the chicest bridal boutiques globally for years and also offers brides an atelier experience in her New York City showroom. The film was shot at the historical "Gustav Mayer" Villa on Staten Island that dates back to 1855; the villa is the former home of the Vanilla Wafer inventor and his family. The stunning backdrop of the villa meshed perfectly with the collection to capture the ambiance and poetic mood the designer sought to achieve.
The Elizabeth Fillmore woman is independent, feminine, and sophisticated with a creative spirit. Elizabeth said, "I believe every bride I dress ultimately wants to feel like a modern-day Goddess for her wedding."  That ethereal woman was captured in her Fall 2021 "Reflection" collection this evening.
About Elizabeth Fillmore
The heart of the ELIZABETH FILLMORE collection is her absolute focus on her sophisticated and independent designs. Rooted in a 'Modern Romantic" aesthetic. Elizabeth's designs are marked by her signature bias cut slip gowns, gentle sexy shapes that flow over the body like water, combined with bespoke accents that add an ethereal look and poetry to each collection.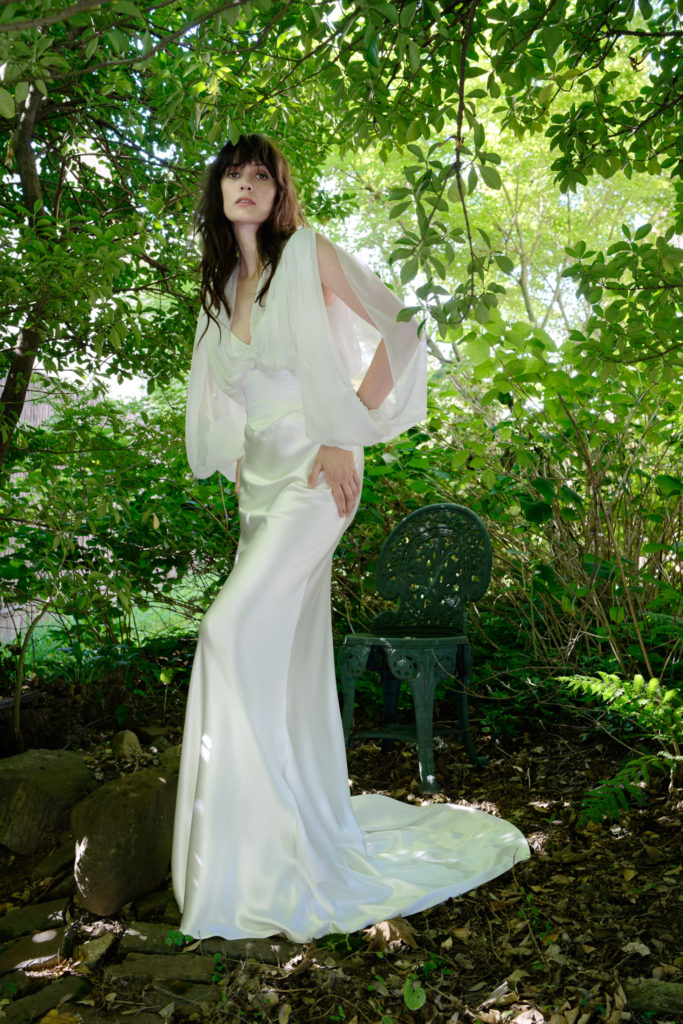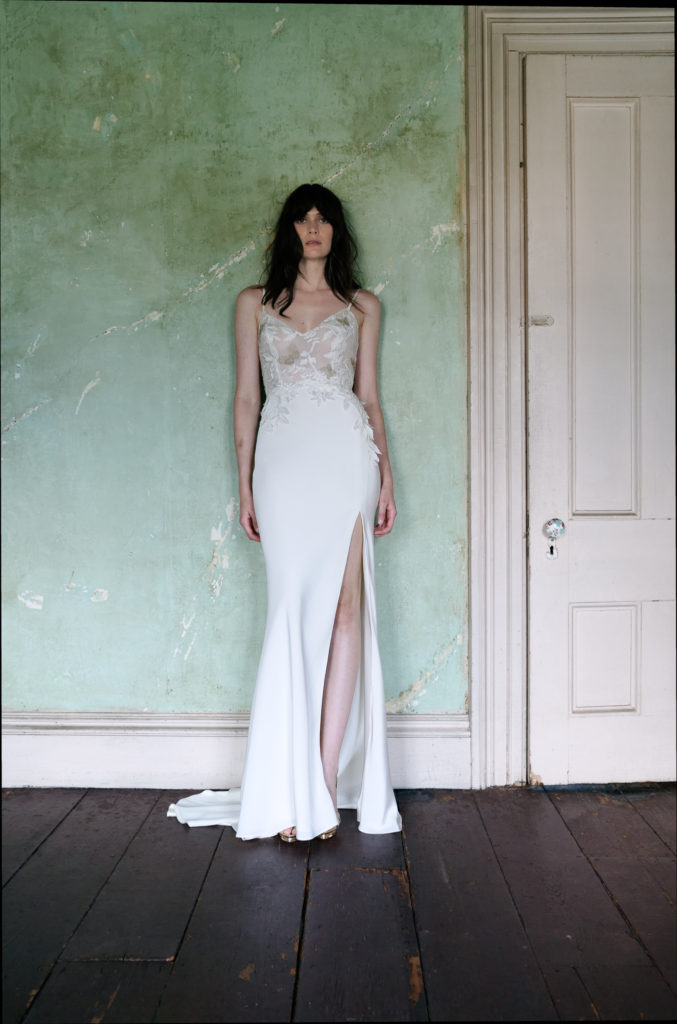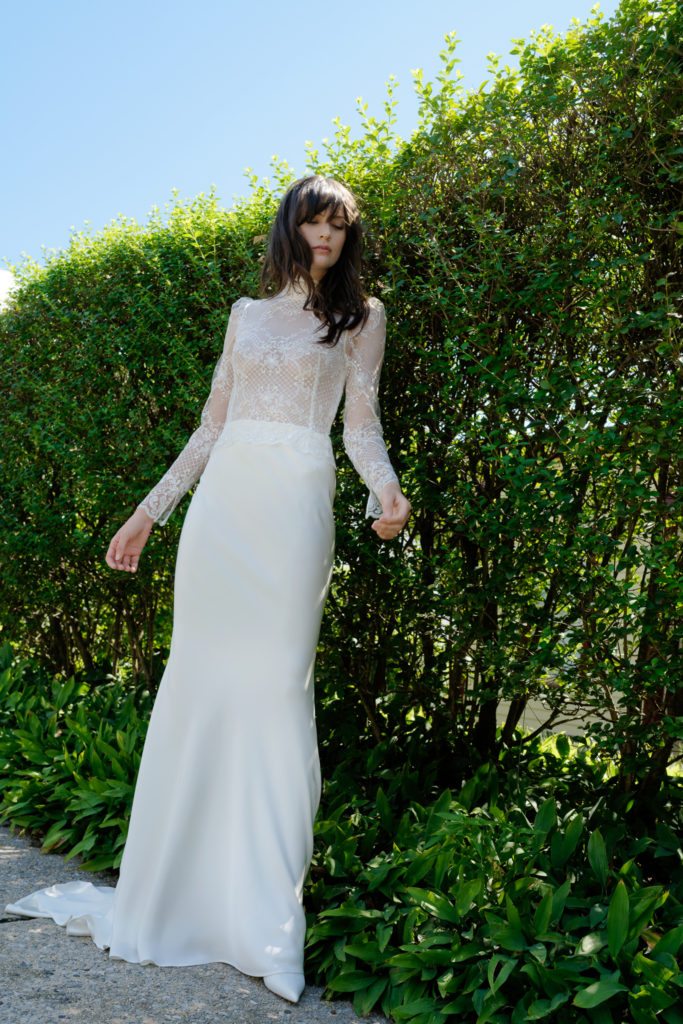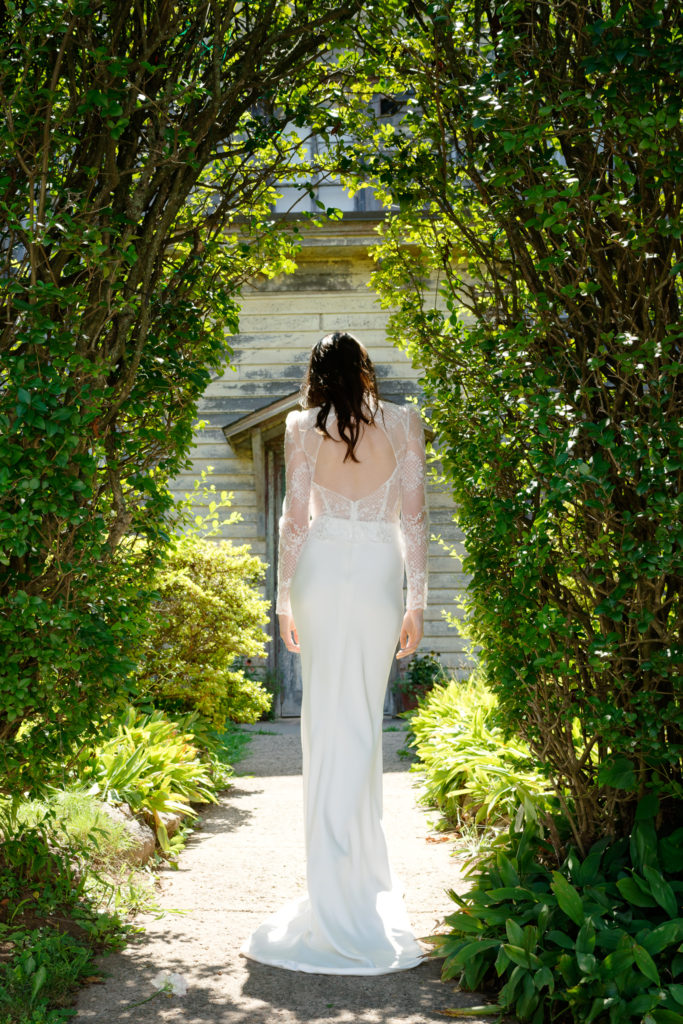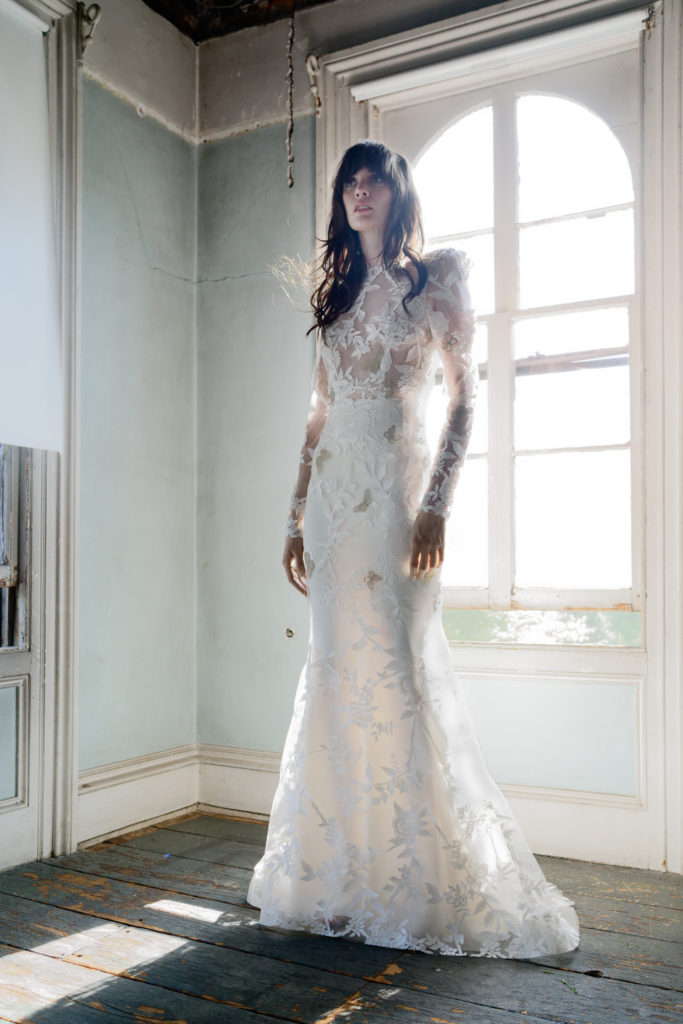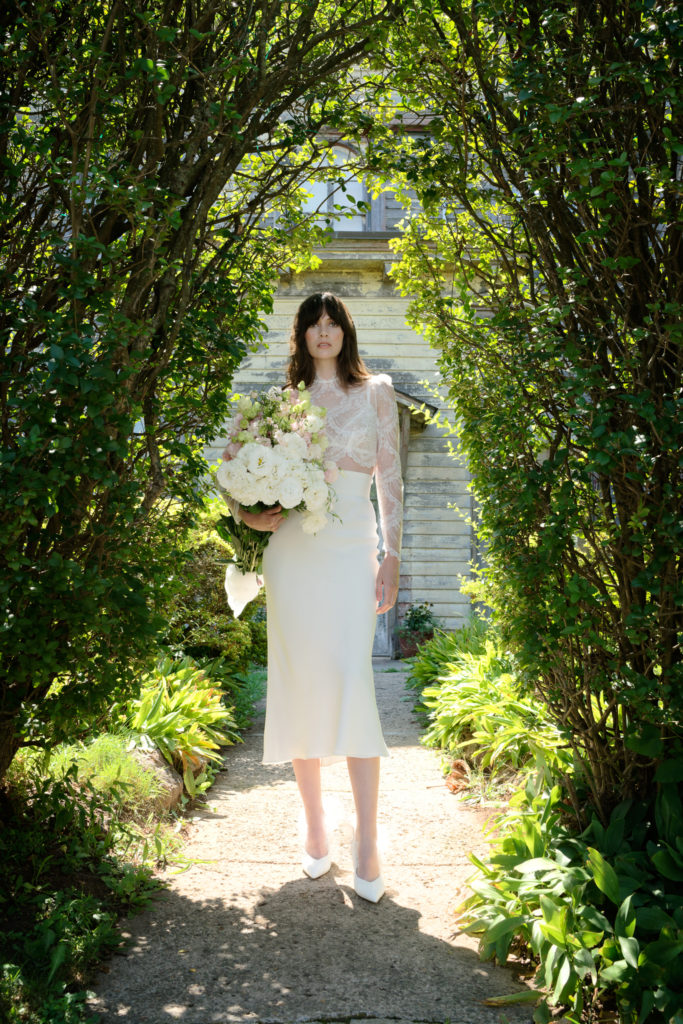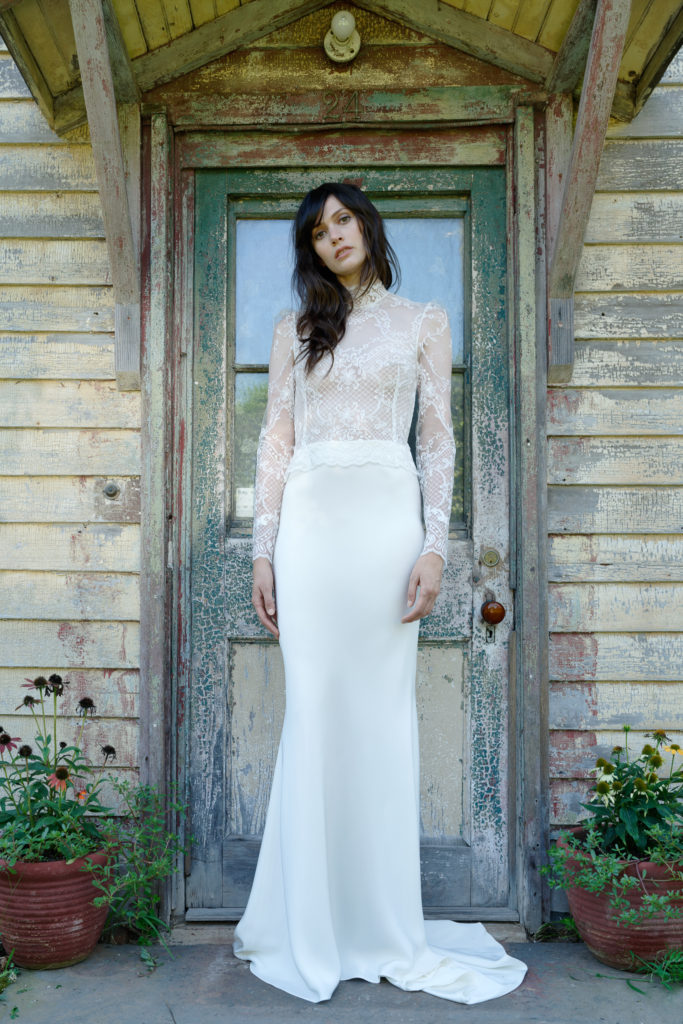 If you are planning a wedding in Roanoke Virginia, Richmond Virginia, Fredericksburg/Northern Virginia, The  Shenandoah Valley, Coastal Virginia or in Charlottesville/ Lynchburg Va, we can help with your wedding planning and ideas.