Today's fashion focus showcases gowns by DiDomenico Designs and shot on location at Richmond's Maymont Park.
About the designer:
African American and Italian born, Kelsy was brought up in a household of craftsmen. Learning to sew at the age of nine she quickly graduated from making pillowcases to beautiful dresses.
Creativity and appreciation for genuine craftsmanship can all be credited to her ancestry line of entrepreneurs.
From her Italian side, Great Aunt Bessy curated some of the most exquisite gowns for her clientele of "little Italy" Belleville New Jersey. On a machine from 1914 that Kelsy still holds in her studio, Aunt Bessy made sketches come alive. The key to her craft as has been told through generations as was her dedication to detail. Perfection in every stitch.
Gifted from her African American side, her grandmother owned a business reupholstering chairs and couches. Though this was her main purpose of business, this did not keep her from creating clothing for all of her 11 children. Passed through generations, grandmother Lucille instilled the skill of the machine to Kelsy's mother who then passed the dying art to her kin.
DiDomenico's mission is to carry on the craftsmanship that has been so long forgotten in a sea of mass produced thoughts. There is no one way of thinking, therefore there should not be one way to design!
Through traveling the world Kelsy has seen the importance of calling attention to the differences that unite us all. In continuing to explore the world, she now backpacks with her century old Singer machine and visually documents where she has visited, as she will continue to do for many years to come. Follow her journey here.
DiDomencio Designs is located in Washington DC.
Photography by Wild Hearts Films Photography
Concept and Coordination –  I Do Weddings With Love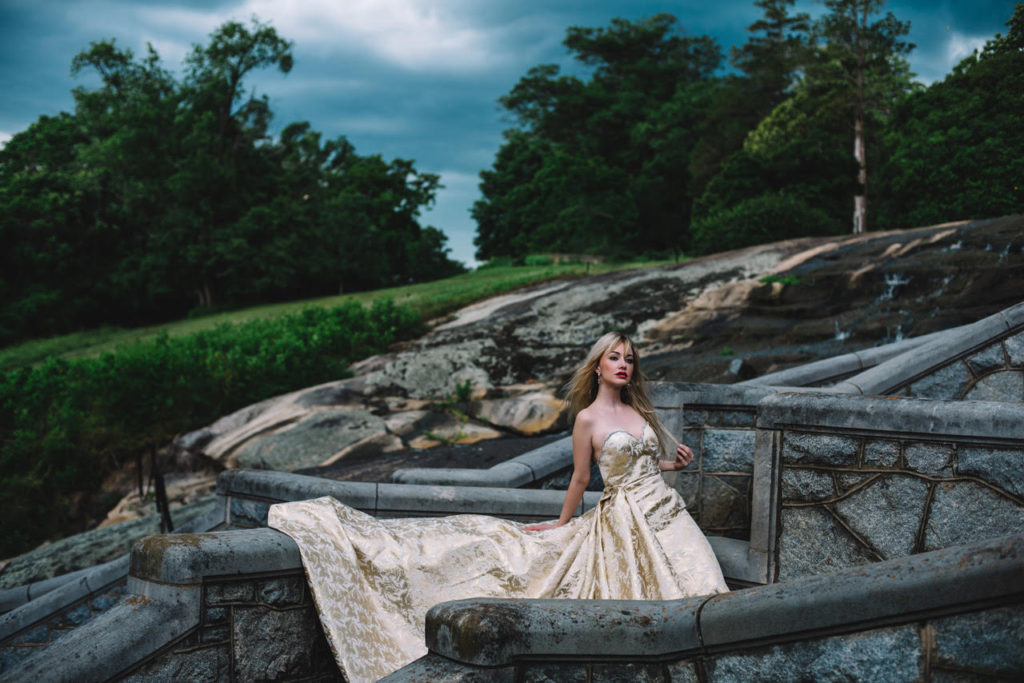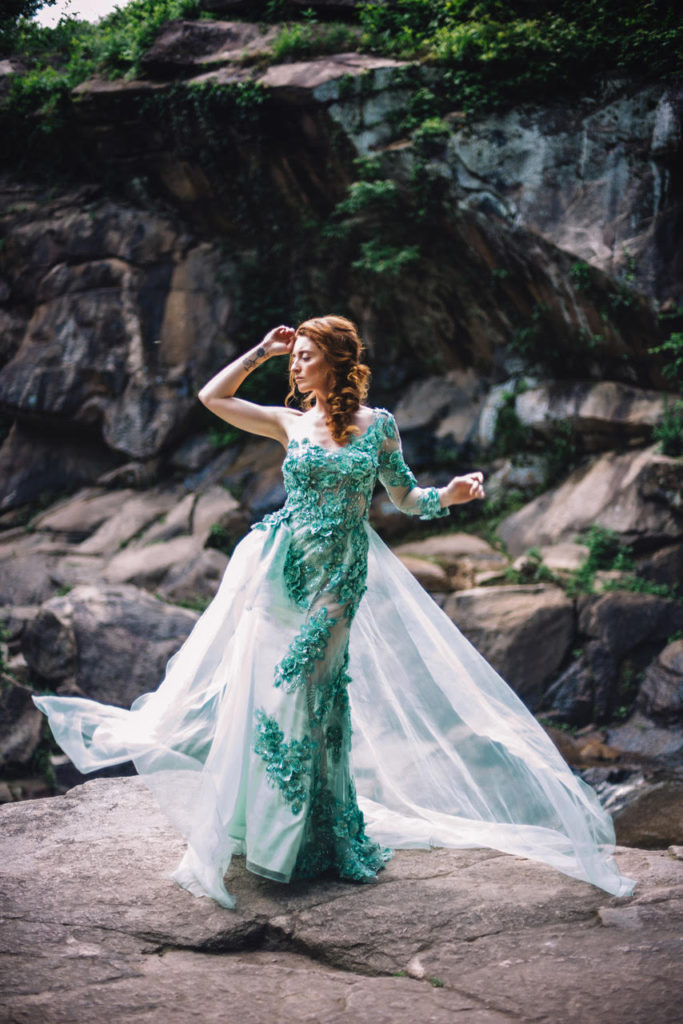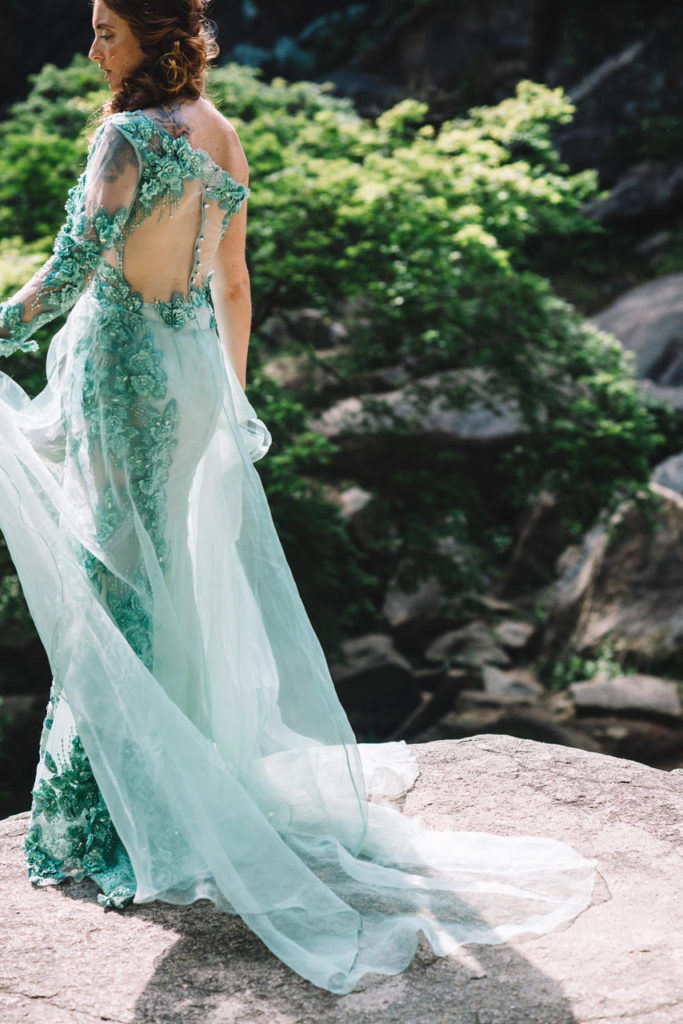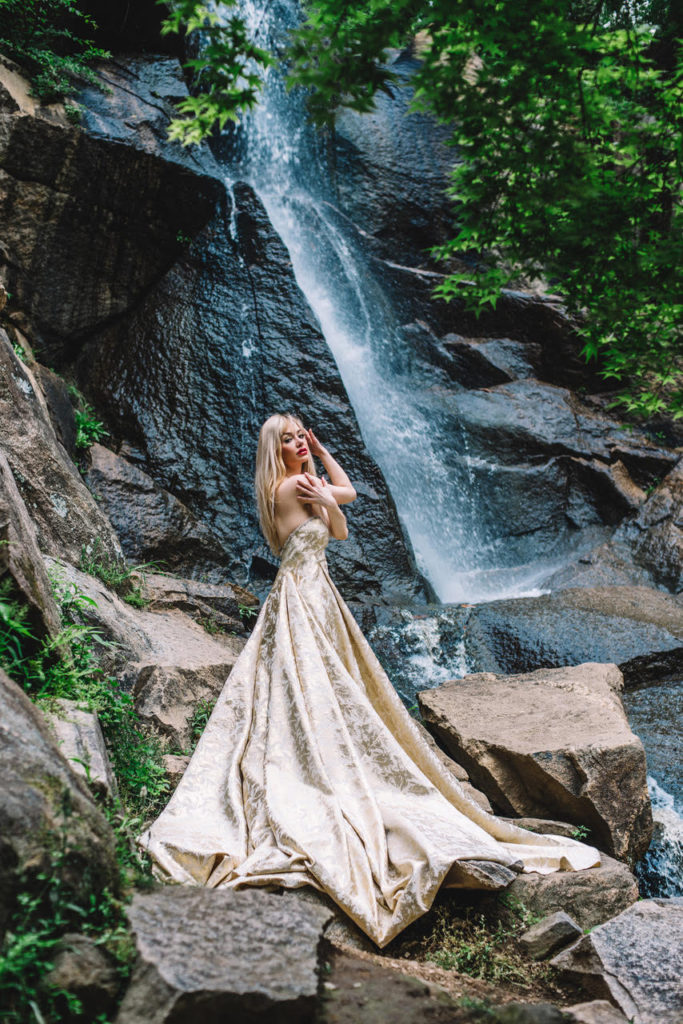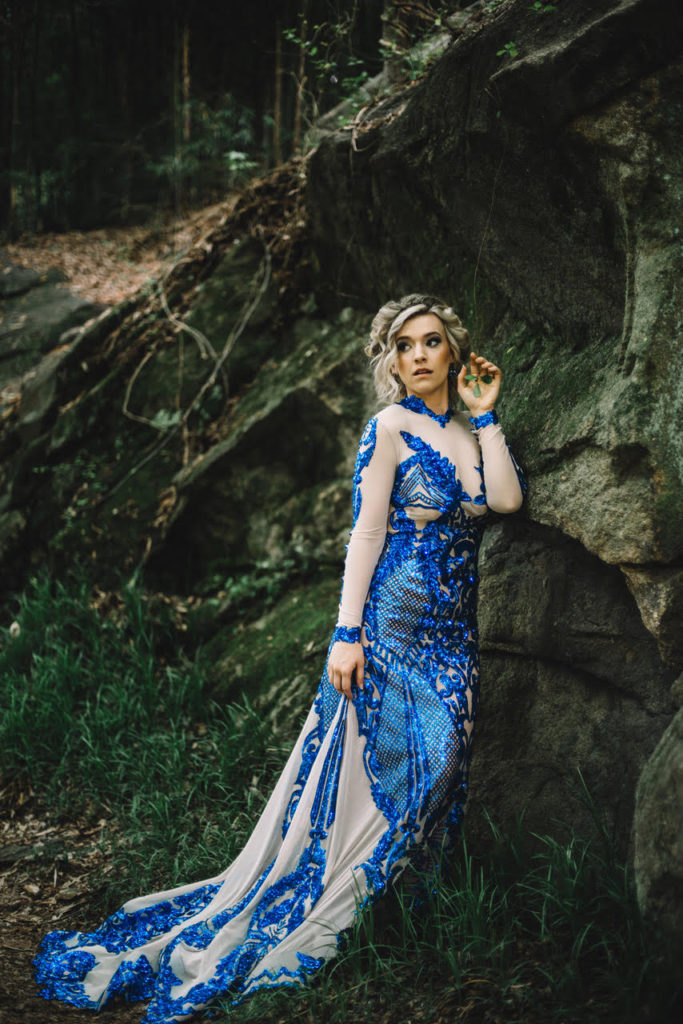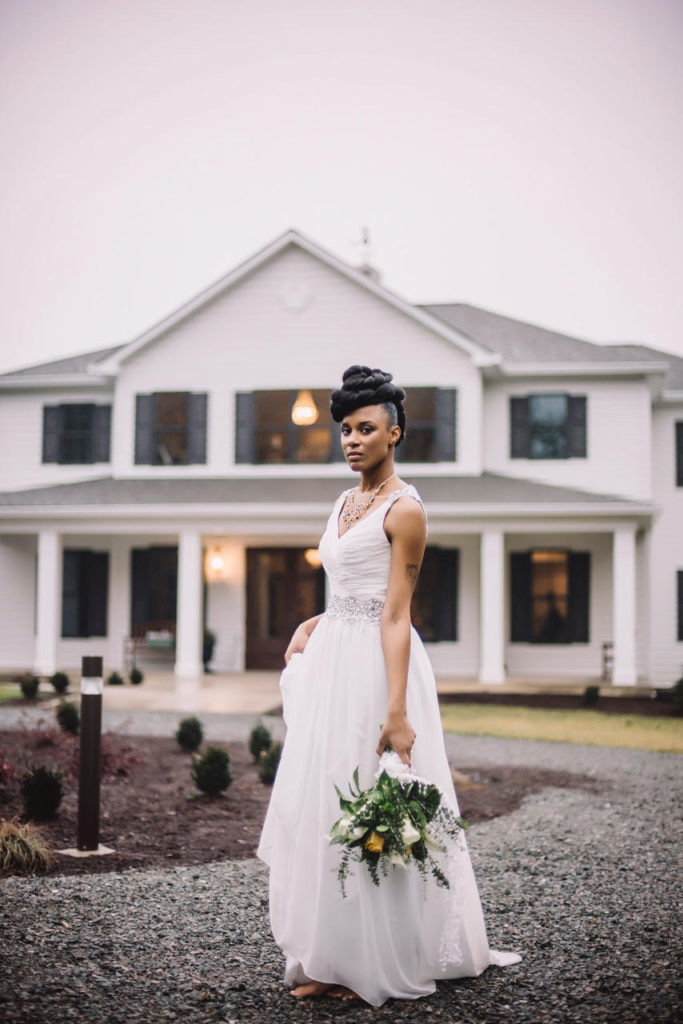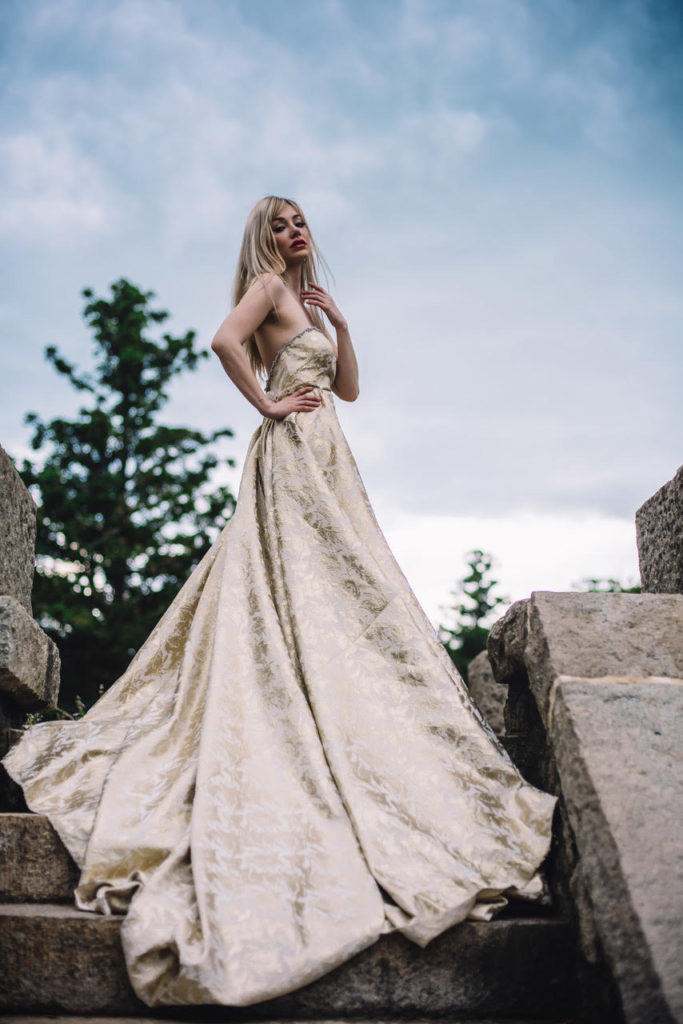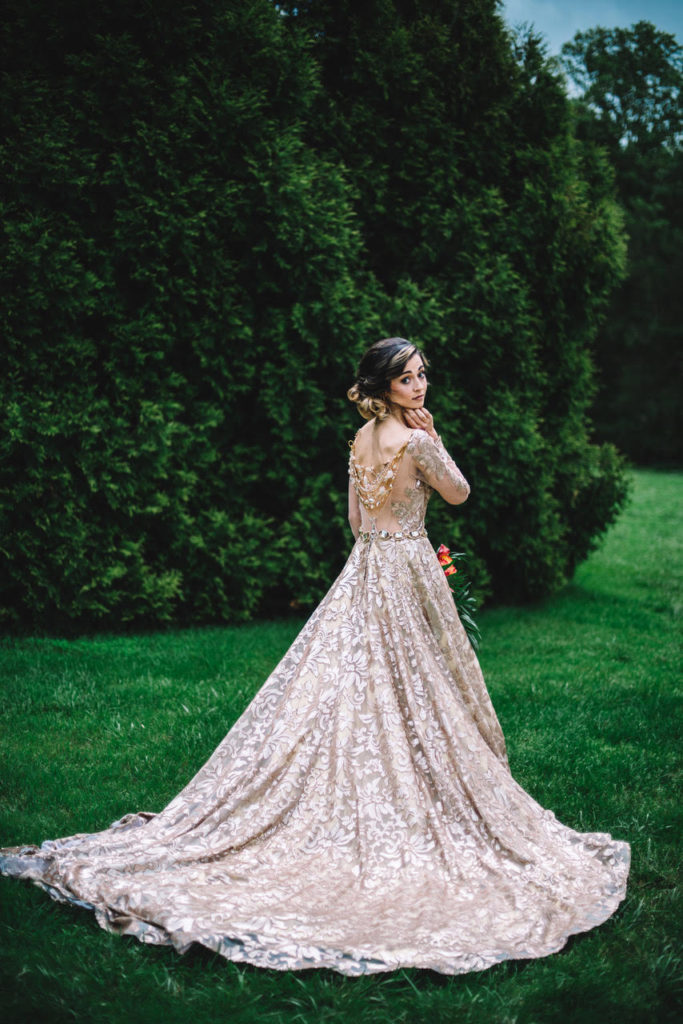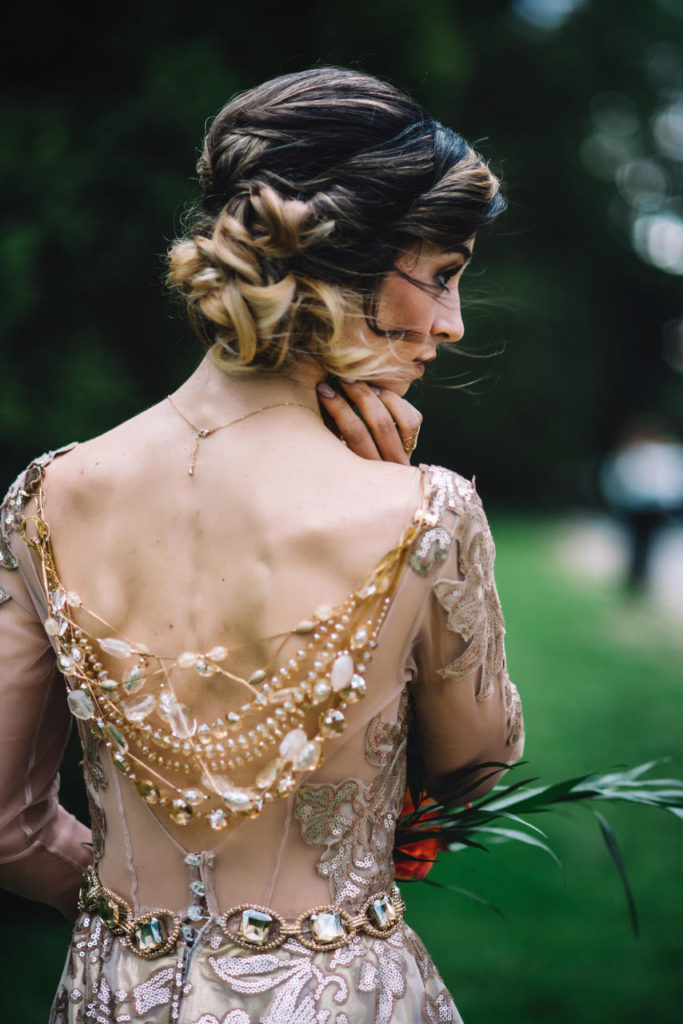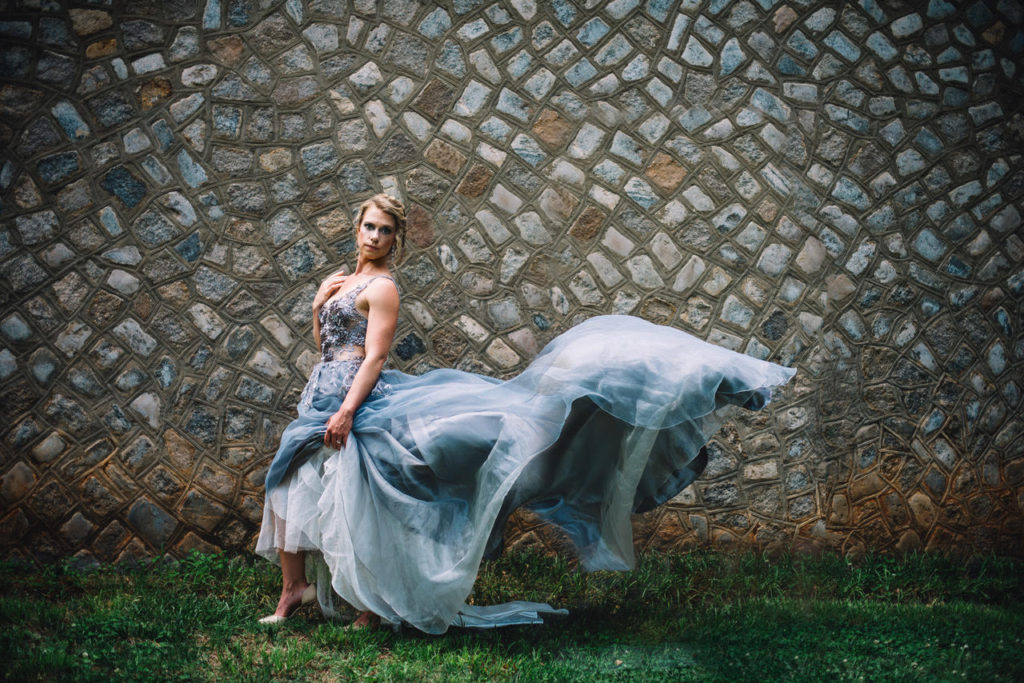 Sources:
Wild Heart Films Photography       http://wild-heart-films
I Do Weddings with Love               Concept and Coordination               http://www.idoweddingswithlove.com
I Do Weddings with Love               Floral Design       http://www.idoweddingswithlove.com
DiDomenico Designs        Designer Gowns Http://www.didomenicodesign.com
Kalos Designs     Stationery           http://www.yourkalos.com
Diamonds Direct               Jewelry      Http://www.diamondsdiecr.com
In Your Dreams Events & Planning              Pipe and Drape               Http://www.inyourdreamseventplanning.com
Kadi Bakes – Wedding & Event Custom Cakery       Cake      Http://www.kadibakes.com
Brian Charles Films           Videography       https://www.briancharlesfilms.com/
Signature Djs      DJ/Lights             Http://www.signaturedjs.net
Farm House Salon            Hair Design         Http://www.farmhousesalon.com
Dayberry Bridal Hair Design Http://radiantrefection-rvha
Cameron B. Carson, LLC Makeup Artist     Http://cameroncarson.com
Richmond Makeup Artist, LLC       Makeup Artist     www.richmondmakeupartist.com
If you are planning a wedding in Roanoke Virginia, Richmond Virginia, Fredericksburg/Northern Virginia, The  Shenandoah Valley, Coastal Virginia or in Charlottesville Va, we can help with your wedding planning and ideas.