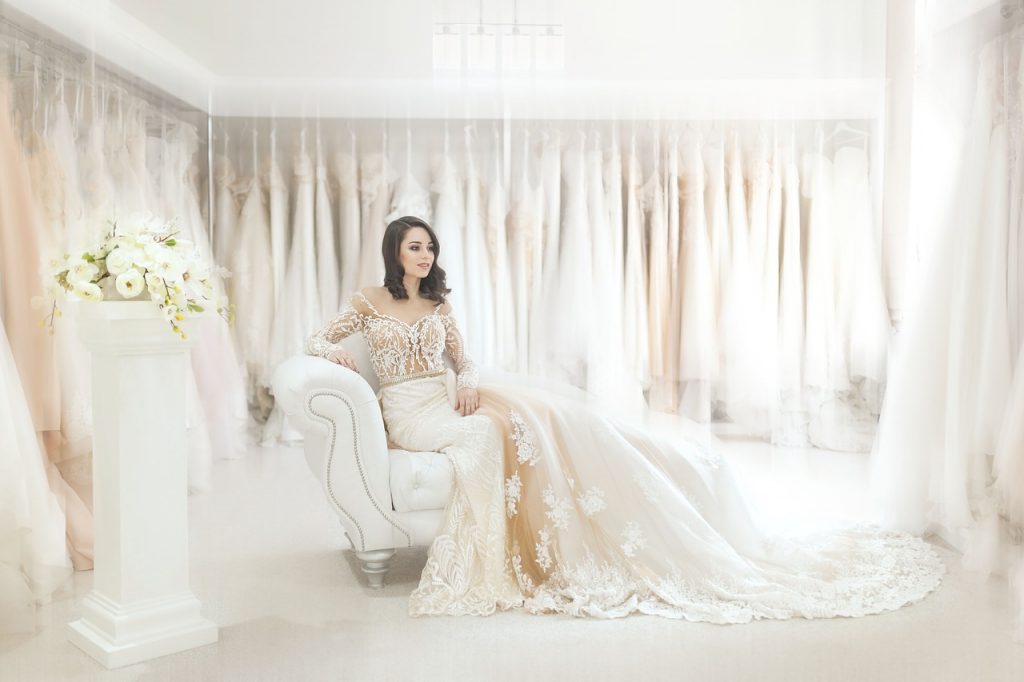 Pondering a winter theme wedding? With the sun shimmering and twinkling on all the white fluff and icicles, the appeal of a white winter wedding does come to mind, and here are some accoutrements that would make the scene that much more special.
Strings of Pine Cone Lights
Using pine cones and evergreen sprigs is beautiful, but add a string of pine cone lights. They come in different shades, retain various shapes form realistic to fantastic, and some look as if they are carved from ice.
Faux Snow
It doesn't have to be a winter wonderland outside to have a winter wonderland inside. Faux snow, not the cotton spun kind, but the iridescent kind you sprinkle around, is light and just right for:
table tops
sprinkled on flowers
filling the bottom of large votive candles
Bare, White Trees
What better place to put some lights than on bare, white painted branches set upright to simulate trees. Put them down the isle or in clumps as if your ballroom is actually inside some snow globe scene. Be sure to secure and anchor them for safety, but if they are based in cement buckets it would take excessive carelessness to bring them down.
Hand-Blown Glass Ornaments
Whether you want snow flakes or pine cones, think of hanging some crafted ornaments. They don't have to take over the whole wedding scene or reception, but can be concentrated at a special area, like the head table or above the wedding cake or above the entrance people walk under.
White Twinkle Lights
Obvious.
Blue Lights
Not so obvious, but to make an ethereal winter reception, consult a professional on lighting if you can manage it in your budget, because making the mood with blue lights would be amazing at a winter wedding. You can then highlight table decor or other decoration with warmer color candle lighting. Purple and pink can be brought in for more drama and interest.
Snowflake Spotlight Dance Floor
Everyone has seen those beautiful snowflake spotlights at an ice skating rink, or a backdrop of falling snowflakes at Christmas time. Make your dance floor extra special by incorporating this feature, making your dance floor as elegant as a ice-skating rink.
Paper Snowflake Chandeliers
It might take some time, but it is simple and inexpensive and beautiful. You can punch out snowflakes and connect them to long strands of thin ribbon. Go light with one or two hoops or get more elaborate with four or more.  Light and airy would still be enough for a beautiful shower of suspended snowflakes.
Faux Fur Rugs or Just Go Shag
It doesn't have to look like fur, just being shaggy and white is enough to put people in mind romantic moments in front of cozy fireplaces.
Faux Fire Place or Fire Pit
You don't have to play with fire, but to set off your Icecapade wonderland, contrast all the cold ice with some hot scenes. Add an electric fire place scene at one end of the reception hall or put in a fire pit made of lights and silk scarf flames made to move by an inner fan. Make it dark in that corner, but keep the light of the fire bright to conjure scenes of great times around a camp fire. Serve spiced, warm apple cider and keep it cold. Set a real scene.
Snow Queen Cake
The cake can be over-the-top winter fabulous in many different ways. Cake decorations to consider are:
Mistletoe accents
Icicle icing
Birch Cake Stand
Snowy icing accents
Sugar snowflakes
Crystal Accents
Blue frosting with white accents
Frozen fruit dusted with powdered sugar accents
Winter Wedding Favors
You can send a bit of your wedding home by including each place-setting with a small thank you like:
antler bottle openers
ceramic polar bear salt/pepper shakers
glass/crystal ornaments of

snowflakes
pine cones
reindeer
glass/mirror keepsake boxes
Toast of Winter
There are many drinks that can conjure up winter wonder. Her are a few beautiful cocktails.
Champagne with frozen berries
Sherbet spike punch with fluffy, fizzy clumps of the frozen delight
Snowflake martinis with sugar encrusted rims (make sure glasses are chilled)
Pomegranate mimosas
And if you want to go a little more winter crazy, you can ask your guests to actually wear white and have a snow-inspired dress code. What is a few more frozen princesses at a winter wedding anyway. Tiaras for everyone!
Cheers! to your most beautiful of occasion!
---
Virginia Bride Magazine features the best Virginia Weddings and Virginia Bridal Shows. Find it all in one place. Check our blog posts regularly for the latest show information.