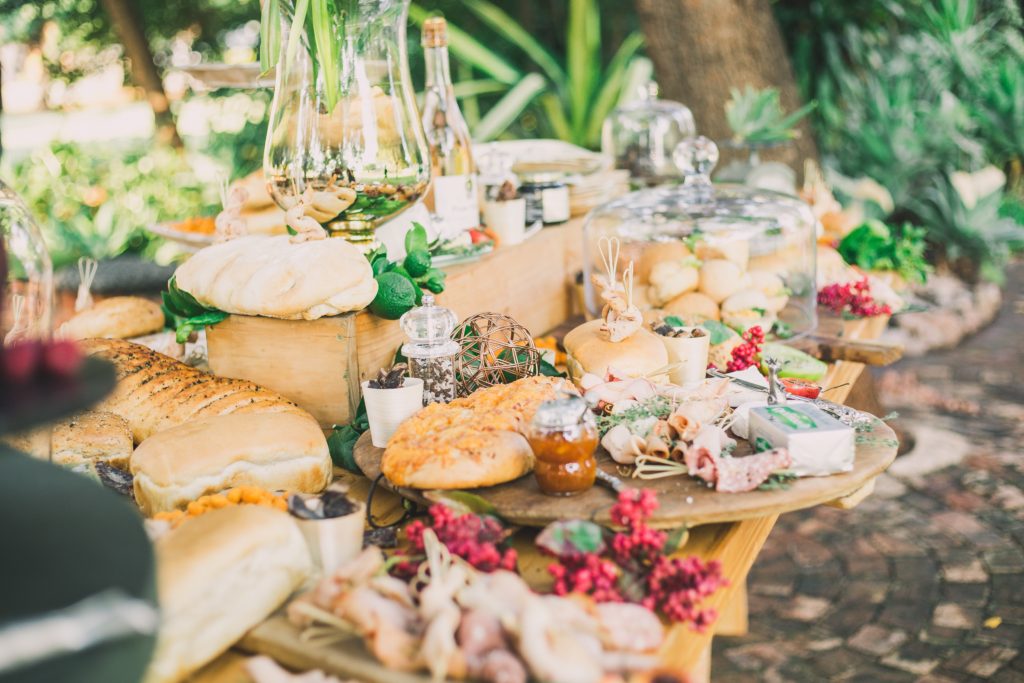 The reception for your wedding is a huge part of your special day – after all, you and your guests will spend the majority of the celebration time at the reception hall. And that means that your food selection and catering service are a huge deal.
There are a few things you can do to determine your absolute best option, based on your needs and your preferences.
Determine Your Budget
First off, you've got to know what kind of budget you're working with. Understanding how much per head you can afford is critical for knowing what a particular catering service can offer. It will also help you understand what some of your priorities for the day are.
Before you consider interviewing a caterer, you need to already know your budget and the size of your guest list. This allows the potential caterer to offer options that can suit your needs within your price range.
Choose Your Dining Style
Next, you'll need to understand how you want to serve food at the wedding. You can choose between full service, partial service, and, of course, buffet style. Your budget will also help to determine at least part of this component of your wedding meal.
If you know what style of service you want, this will help to narrow down the list as not all caterers offer the various dining styles.
Search Early for Availability
It's important to conduct your search early on in the process – your ideal caterer may not be available on your wedding day otherwise! Our advice is basically as soon as you know your budget and style of service you want, start searching, and making inquiries. Catering services are usually booked months – or even years – in advance.
Know What Your Priorities Are
Your service style preferences are not the only priorities to have determined before you start the process of searching for a caterer. What your priorities are is completely up to you to understand, but you do need to understand them ahead of time. Whether you're looking for a gourmet experience or having as many guests as possible – these priorities will help steer your decision as you plan.
Understand Their Dietary Options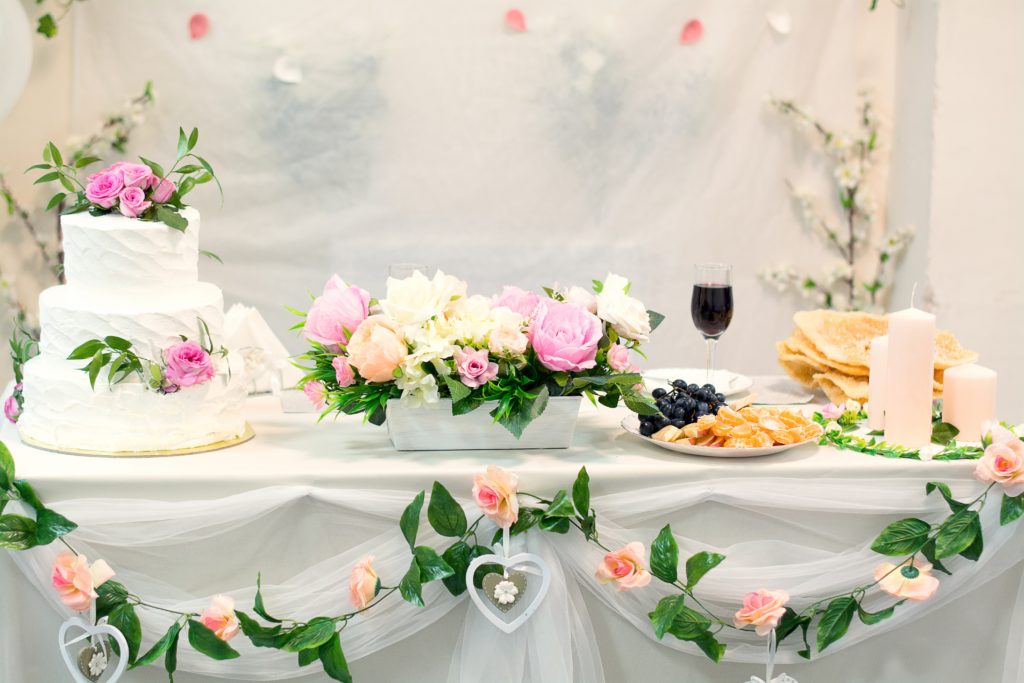 The chances are pretty high that you, someone in your bridal party or family, or someone on your guest list will have some kind of dietary restrictions. Whether that's gluten-free, dairy-free, nut allergies, or something else, it's good to have an idea what kind of dietary options your chosen caterer offers.
Personally, I'm gluten and corn-free and had to make a very selective menu choice because of it. If you find yourself in this position, please realize that many caterers have a wide range of options for these restrictions – they just need to be aware of them before you start planning so that they can offer the best options within these parameters.
Read the Reviews
Before you start inquiring with any particular caterers, you'll also want to read the reviews given by couples before you. There may be something exceptional you read in some of the reviews that help a few caterers stand out above the rest – or there may be the opposite.
Real-life reviews are your friend in light of both the food and the service, so be sure to read as many reviews as possible to get all the information possible.
Schedule Tastings with Your Top Choices
Perhaps the most exciting part of choosing a caterer is during the actual tastings. Be sure to schedule tastings with your top choices – whether that's two or three – and let all that research you've put into your shortlist pay off.
You obviously want to make sure that the food choices are as top-notch as those reviews, but you also want to use this time to understand the feeling and presentation a service offers. These tastings are also the time when you can discuss your ideas and consider their existing menus and how they might work with your ideal meal plan.
Don't Get Caught Up in Trends Of the Day
Trendy foods can certainly be fun and can offer a wonderful way to explore new food ideas, recipes, and menu pairings that you never would have thought of on your own. But you don't have to focus on these. If you truly want a traditional meal or prefer a more old-fashioned take on a dish, those modern twists aren't required.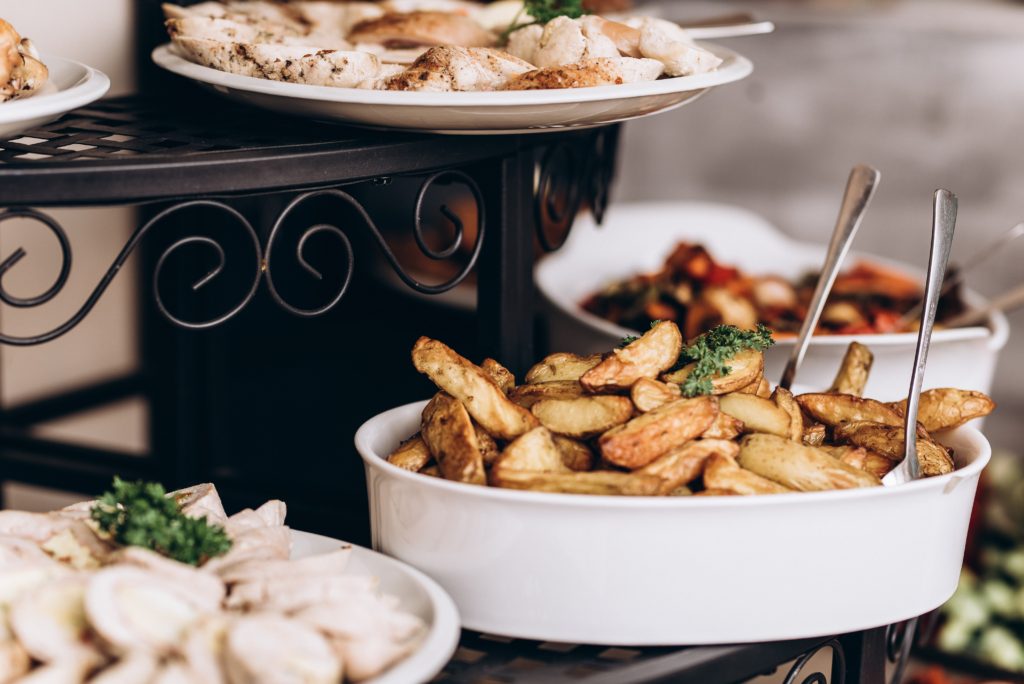 Trust Your Instincts
Apart from the food itself, the budget, the service, and the presentation, there's a singular factor that must be considered above all else when choosing any vendor for your wedding: your gut. When you meet a caterer and witness their service, taste their food, et cetera, your instincts will let you know the one you truly prefer.
It may not be the caterer you expected – the most expensive or the quirkiest isn't always the right one for your special day, even if you love their stuff. Trust your gut and sign the contract with the one that you know in your heart of hearts is the one for you.