When was it decided that a bachelorette party had to be about boas and bar hopping? Here are fresher ideas to take inspiration from.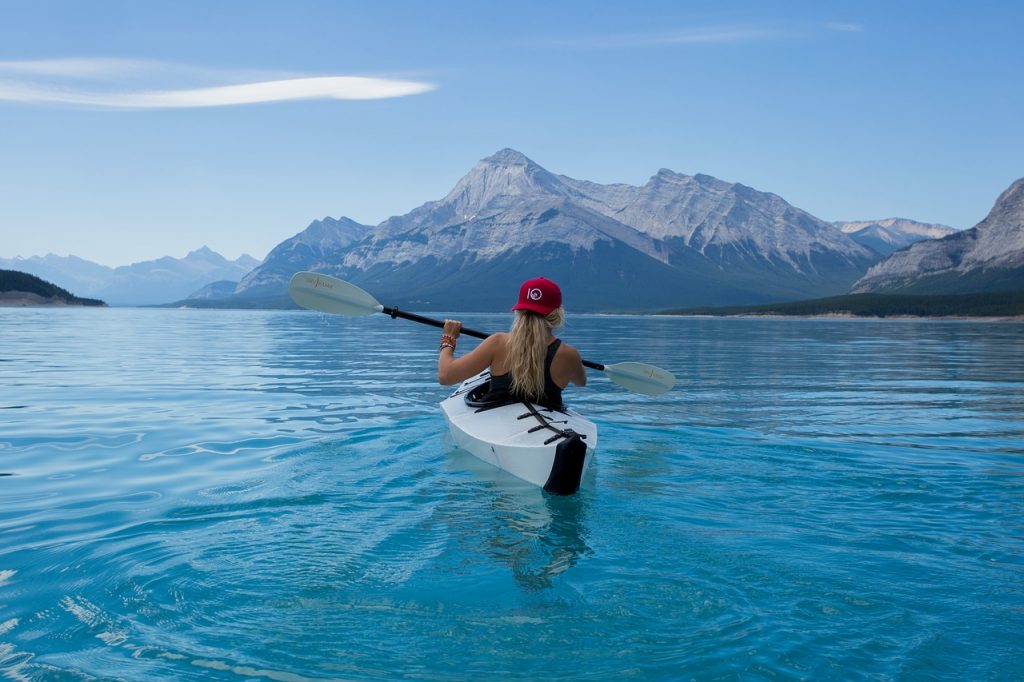 For the Adventurous Bride!
Set up a kayak tour of the waterways or an extreme scavenger hunt or sign up for a zip line tour in a tree canopy. Don't feel everyone in the world needs to be included if not everyone can do these things. Have a set time for something more traditional and laid back at a restaurant or someone's home before or after – that is good. But find out who the takers would be when it comes to an adventure whether it is just the bridal party or maybe a future sister-in-law. It could be lovely, a beautiful day of zip lining followed by a fairy tale bridal shower using plenty of silk flower garland, twinkle lights, and tulle.
For the Vino Bride!
For many, visiting a winery is not out of the ordinary, but I'm telling you, after everyone gets over 30 and has kids, this will be a wonderful road adventure with a beautiful destination. And if wine isn't her idea of a good time, find a brewery or a whiskey bar. Few of us can indulge in buying an array of tequilas to try, but hey, host a bachelorette party with the right bartender and get ready to learn something about the righteousness of certain techniques.
For the Foodie Bride!
Could you imagine getting a chef to bring out not only different exotic foods, but foods from around the world? How fun would it be to try different kinds of food that you may never have the chance to try again? You would be doing a wonderful thing giving everyone a chance to try something fun and new that otherwise would take great persuasion and $100 just to find out it wasn't what they were up for. It would be a great time trying dishes from around the world, especially if you are confined to cooking up chicken nuggets, pizza, and spaghetti each night for your little ones in your regular life.
For the Glamping Bride!
You don't have to rough it in the woods to enjoy the forest or a national park. With some fine choices in champagne, some twinkle lights, and a masseuse and manicurist for the day, you can live the spa life in the woods. Get the great music. Have an outdoor movie theater set up and watch a great romantic comedy or great adventure movie or great classic. Or all three.
For the Samaritan Bride!
A day of volunteering isn't overate. And if you've EVER tried to raise money (if your bride has ever tried to raise money) you will understand it is difficult and not always a joy. If people just don't like you or are jealous, they won't even like your charity of choice. People are that petty. But how fun and great to have everyone show up to help Habitat for Humanity or to clean up a local park? Ok, so maybe not cool or fun, and you're going to have to overhear how "it will just get messed up" later but you could reward everyone with a fantastic evening of dinner and manicures afterwards. And your bride will understand how you completely duped her mother in law into extra helping others less fortunate than all of you without her church friends to praise her for how great she is. Good job. Wink win!
For the Artsy Bride!
Ever wanted to sketch a nude? OK, ever wanted to watch your sister turn three shades of red sketching a nude??? Yes, you can. You don't have to have a wine and paint-a-bare-tree in front of a sunset like every other group of women across the US in 2000s. You can have a professional evening sketching a classic nude. And just think. You could hire a model.
For the Classic Auto Bride!
Maybe you didn't know, but you can rent a classic and go for cocktails (just don't go driving after you've had some cocktails – makes it a destination only drive). You know what your gal's favorite get up and go is? That she pined for but can't afford? or it just wasn't (or won't be) sensible. She is liable to have a minivan in her very near future and have to wait till she is 60s before she can let her hair down again. Maybe you can rent something besides a limo! A classic corvette? A mustang? A Porsche? Maybe she'd love to learn stick? Get an instructor! What if a motorcycle is her thing? a plane? a helicopter? Are there lessons she could enjoy? Just because no one wants to jump out of a plane doesn't mean that doing something else, like learning to four wheel on the beach, wouldn't be exciting and extreme enough.
Make the bachelorette party something out of the ordinary and special! Make it one of a kind! Like your bride!
Maybe none of these were for you or for her, but the point is, run around the internet and make a few phone calls before you settle for the status quo. It may be your bride-to-be's last chance to have a great adventure before she is up in the middle of the night feeding and changing an infant. It will feel like she will never have fun again in the middle of it all. Give her something she will never forget and let her know she has someone who really gets her besides the one she is about to marry.  Anyone can inscribe invites and serve cute sandwiches and punch. It takes a maverick to higher a male model and rent a corvette.
---
– Virginia Bride Magazine features the best Virginia weddings and Virginia bridal shows. Find it all in one place. Check our blog posts regularly for the latest show information.