By Thea Stuart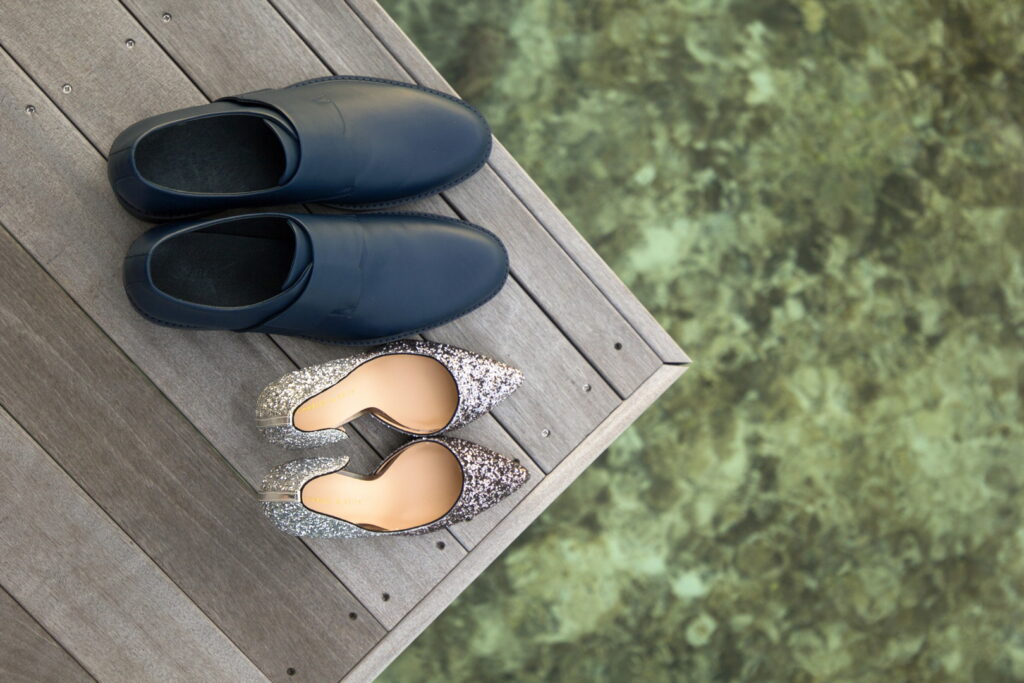 Turning your honeymoon into a trip that's one for the books doesn't stop with just picking 'The Best Honeymoon Spot For You And Your Partner'. In reality, it also involves taking the time to pick out activities, planning them out and adding a few personal touches that will make everything you do during this trip extra special. Here are some ideas you can use as an inspiration to curate the honeymoon trip of a lifetime:
Zooming in on physical intimacy
One of the things that are of great importance to couples is physical intimacy. Aside from having the ability to strengthen emotional bonds, physical intimacy (in whatever form) has also been found to lower levels of cortisol and improve overall health. At this point in your relationship, physical intimacy is probably at its peak, but it shouldn't deter you from taking things up a notch.
One of the easiest ways you can spark physical intimacy is by donning the right lingerie that hugs your body in all the right places. PrettyMe's guide to picking intimate wear mentioned that some designs are better at accentuating certain body features. For instance, while bustiers are great at highlighting the body's natural curves, push-up bras can provide additional lift and make the breasts look rounder and fuller. Another way you can zoom in on physical intimacy is by setting aside time for some heart-to-heart talks — no matter how cheesy it may seem. Doing so will help you sort out differences and ensure that you and your partner are on the same page.
Having a planned downtime
We get it, you want to make the most out of your honeymoon. However, running from place to place isn't the best way to do it. In fact, it's quite the opposite. When planning your itinerary, try to give your downtime the same attention you would the activities you want to try. Her World's list of honeymoon tips highly suggests limiting doing touristy things to two per day. This way you will have just enough time to hang out in a cafe, soak in a tub together or just relaxingly bask in each other's company.
Doing something exhilarating
If you and your partner are up for it, indulging in heart-stopping activities that will leave you breathless during your honeymoon is highly recommended. An exploratory study published in the journal Frontiers in Psychology mentioned how such activities can provide insights into what it means to be human and provide opportunities for individuals to rethink the human-environment relationship.
In addition to this, extreme sports are also capable of emphasizing risk, personality and social forces. All of these benefits can help you and your partner have a stronger bond and aid in the prioritization of the most important things in a relationship. Time Out's guide to the best extreme outdoor sports lists canyoneering, rock-climbing, base jumping, paragliding and waterfall rappelling as some of the exhilarating activities you may want to do with your partner.
Considering an all-inclusive trip
Budget is one of the most tricky parts of planning and going on a honeymoon. Depending on your destinations, costs can easily pile up and catch you off-guard. To keep you and your partner from frequently worrying about whether you are going over the budget or not, consider going on an all-inclusive trip. The Knot's guide to getting the most out of honeymoons emphasized how such a trip can help take some stress off of couples since the need to think about money during the very honeymoon is eliminated.
If you are planning a wedding in Roanoke Virginia, Richmond Virginia, Fredericksburg/Northern Virginia, The  Shenandoah Valley, Coastal Virginia or in Charlottesville/ Lynchburg Va, we can help with your wedding planning and ideas.