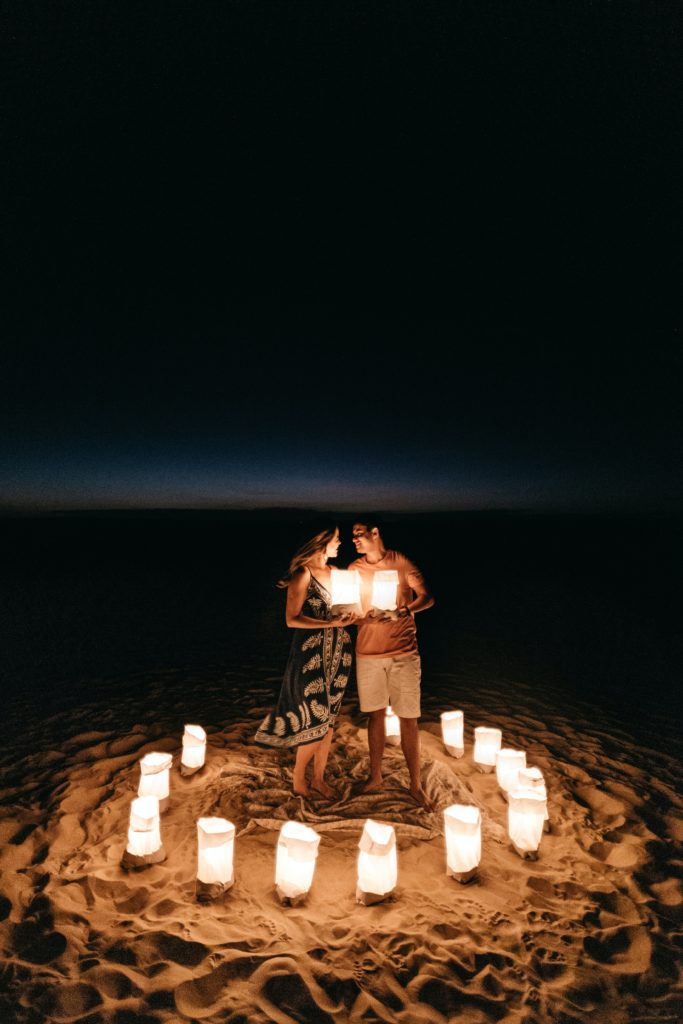 Whether you're taking for Virginia weddings to the other side of the state or to the other side of the world, there are certain things you need to do to start getting yourself ready for that amazing day and the beautiful locale where you're headed to say your "I dos."
That means it's time to create your packing list.
You've got some needs to have – toiletries, marriage license, passport, and, of course, The Dress – but there are some other things you don't want to forget either.
Here's our most comprehensive packing list for that special day, for you and everyone involved.
Important Documents
Whenever you travel, there are important things to carry, but because you're also getting married while in that distant locale, there are some extra you don't want to forget.
Your passport for international destinations or ID for U.S. locations
Passport protector/carrier
Travel Visa(s) – if applicable
Copy of your birth certificate
Local cash – you can get some ahead of time at some banks and other locations
Boarding passes
Hotel reservations
Marriage license
Divorce certificate – if you're getting remarried
Vendor contracts
Maps
Credit cards & traveler checks
Other Basics
Apart from documents and clothing, there are a few other things you definitely don't want to leave behind on this amazing adventure of tying the knot in a far off land.
Phone & charger
Camera & charger
Laptop or tablet – if desired
Outlet adapters – if applicable
Handbag
Sunglasses
Extra eyeglasses
Extra contacts
Prescription medications & vitamins
Sun hat
Sweater or jacket – even beach destinations can get chilly in the evening!
Destination Specific Attire and Gear
Not everyone goes to the beach for their destination wedding, so be sure to plan accordingly based on your destination. If, for example, you're going to the mountains, you'll want to include mosquito repellent and rain gear, hiking gear, or camping gear.
Or, if you are hitting up the beach, don't forget your swimsuit, beach blanket and towels, sandals, and a beach bag.
Check on the expected weather the week beforehand and pack accordingly to make sure you've got all your bases covered.
Wedding Essentials for the Bride
For the wedding itself, it feels like a million details are hovering over. So this part of the packing list is key to helping you keep organized as you get ready.
Dress
Veil
Shoes
Jewelry
Makeup
Makeup brushes
Skincare products
Lotion
Hairdressing accessories
Garter
Wedding day clutch
Your "something old"
Your "something new"
Your "something borrowed"
Your "something blue"
Wedding gown undergarments
Clear nail polish to fix runs in stockings, fallen sequins, etc.
De-wrinkling spray
Portable steamer
Wedding Essentials for the Groom
The groom has equally important things he doesn't want to forget and packing these ahead of time can help ensure he's got less stress leading up to travel for the big day.
Tuxedo or suit
Tie or bowtie
Shoes
Socks
Cufflinks
Watch
Any other wedding day jewelry
Razor and shaving kit
Cologne
Essentials for the Couple
As a couple, there are a few things to remember as well.
Wedding itinerary/timeline
Vendor gifts and thank you cards
Gifts for the wedding party
Gifts for guests
Wedding bands
Ring pillow
Copies of your vows
Wedding décor items that haven't been shipped in advance
Any other cards and gifts
Honeymoon essentials
Other Clothing To Pack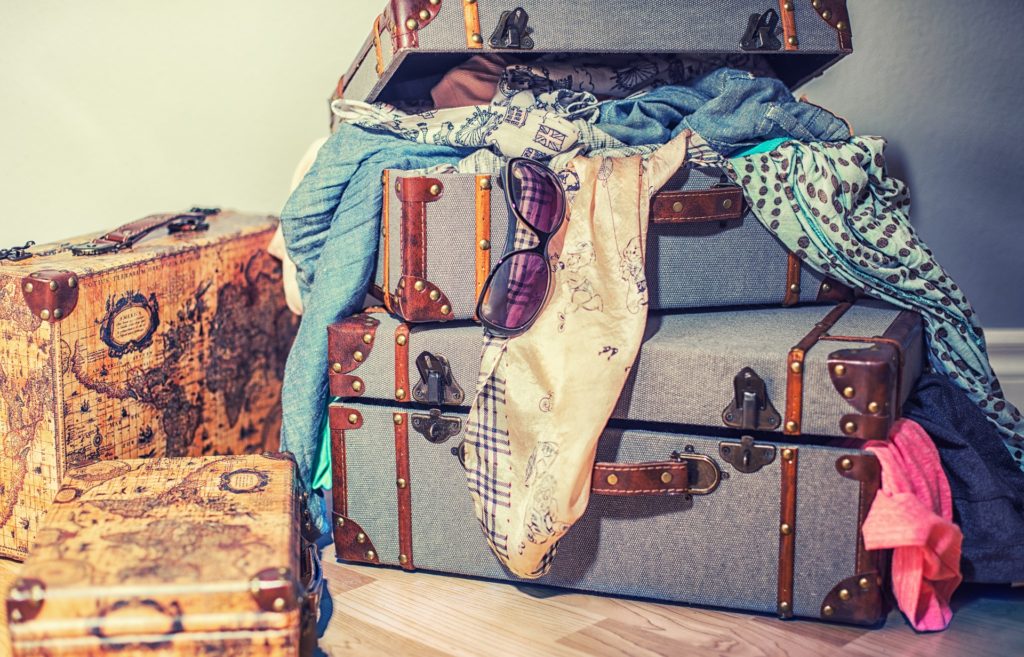 While we're in the whirlwind of wedding plans, we tend to think only of the big day and everything essential to that, but for the days at your destination before and after the ceremony, you'll need some specific clothing as well.
Rehearsal dinner attire, shoes, accessories
Getting ready outfits
Morning after brunch attire
Wedding night lingerie
Pajamas
Other outfits for the length of time you're away
Undergarments and socks
Comfortable shoes, slippers, other footwear for anticipated activities
Makeup and jewelry for other occasions
The Toiletries You'll Need
And, of course, you have grooming and everyday skincare, etc. to take care of while away, so don't forget these essentials!
Face wash
Body lotion
Shampoo & conditioner
Hairstyling products
Razor & shave gel
Manicure kit
Toothbrush & toothpaste
Deodorant