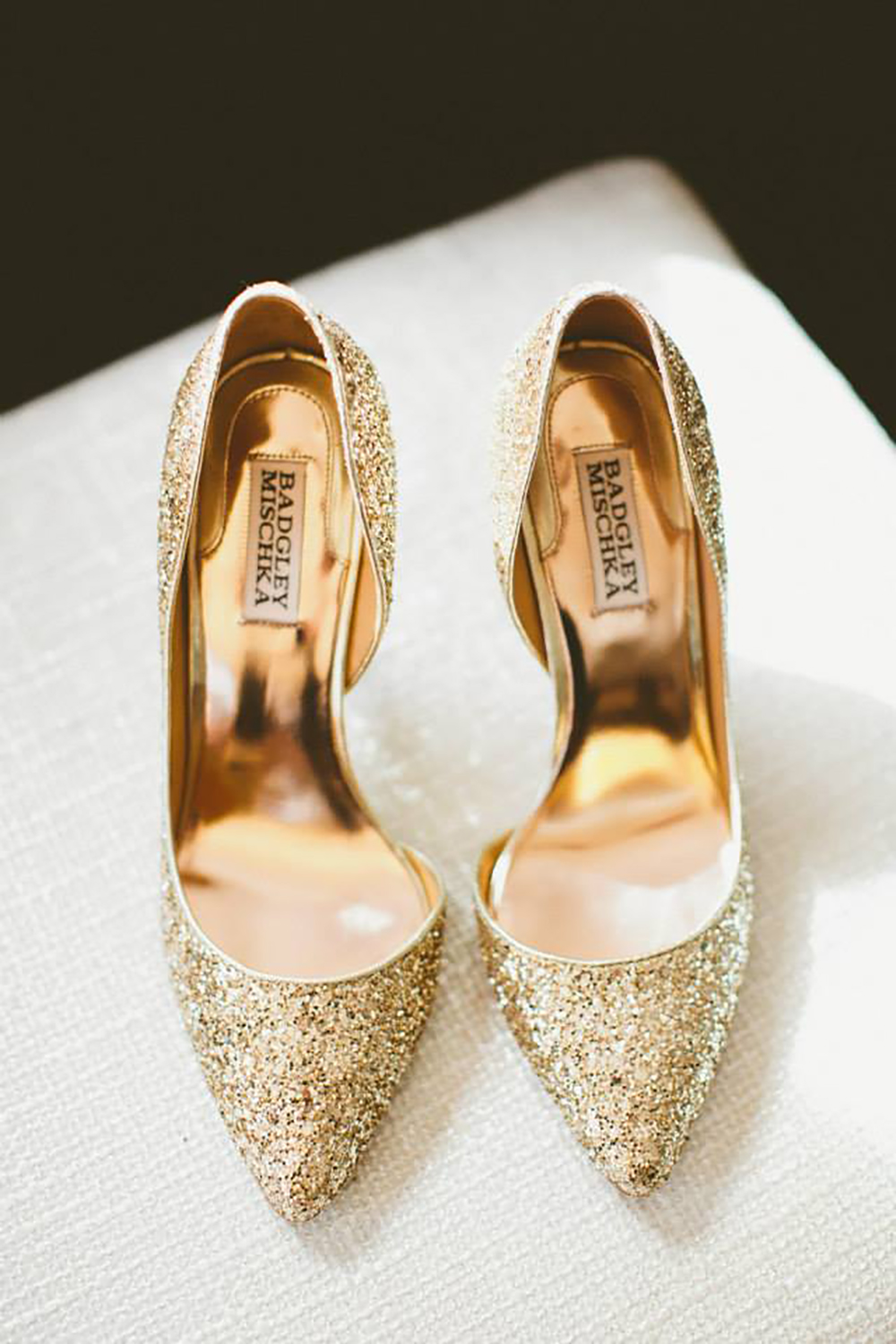 Nothing draws me to a wedding more than some sparkly shoes ?! These pretty pumps belong to today's featured bride, Alisha!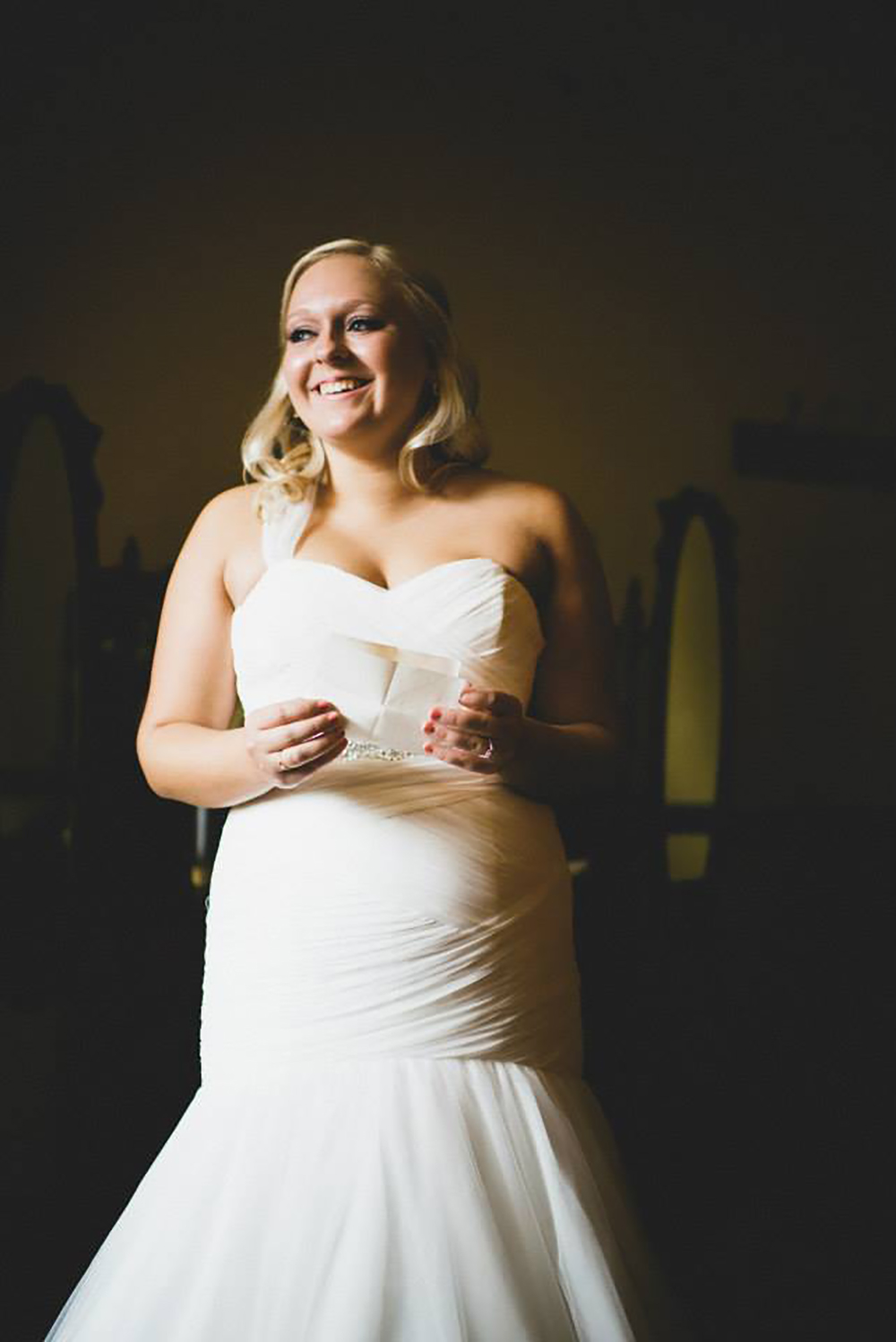 Alisha met Bryon, her soon to be husband, when they were just in high school. 9 years later they were married at the Manor House at Kings Charter in Mechanicsville, Virginia on a beautiful September day!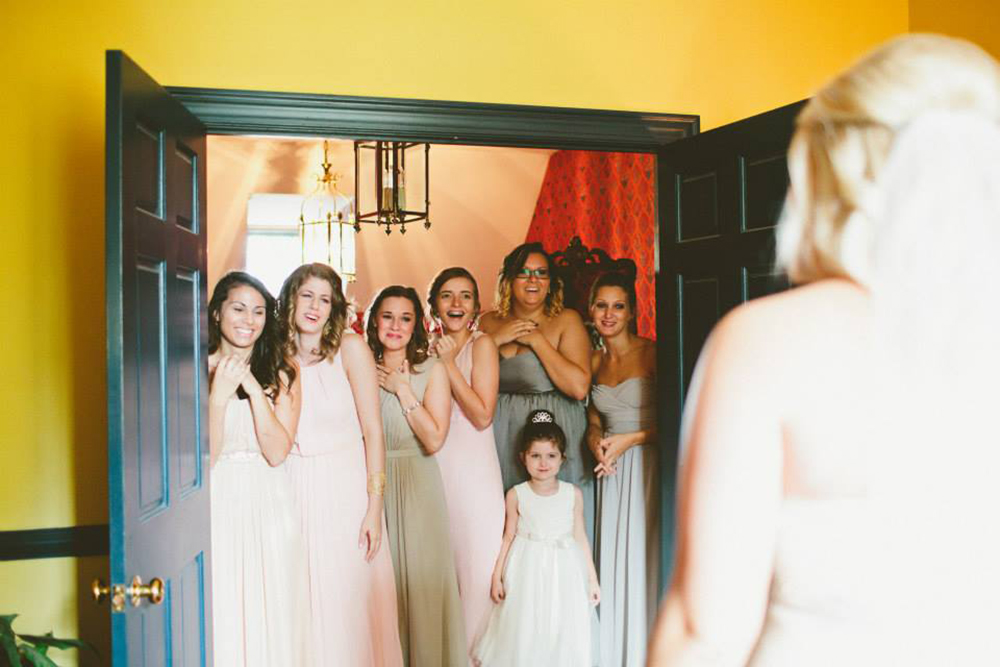 After a first look with her maids, Alisha was off to see the first man she ever loved…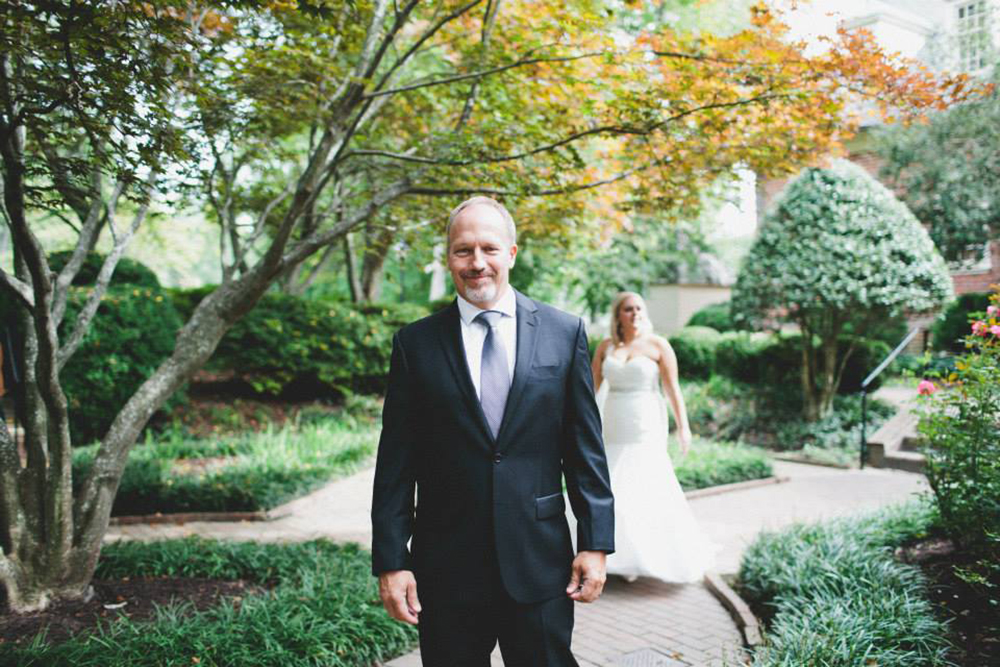 …her dad! After that, it was time to walk down the aisle!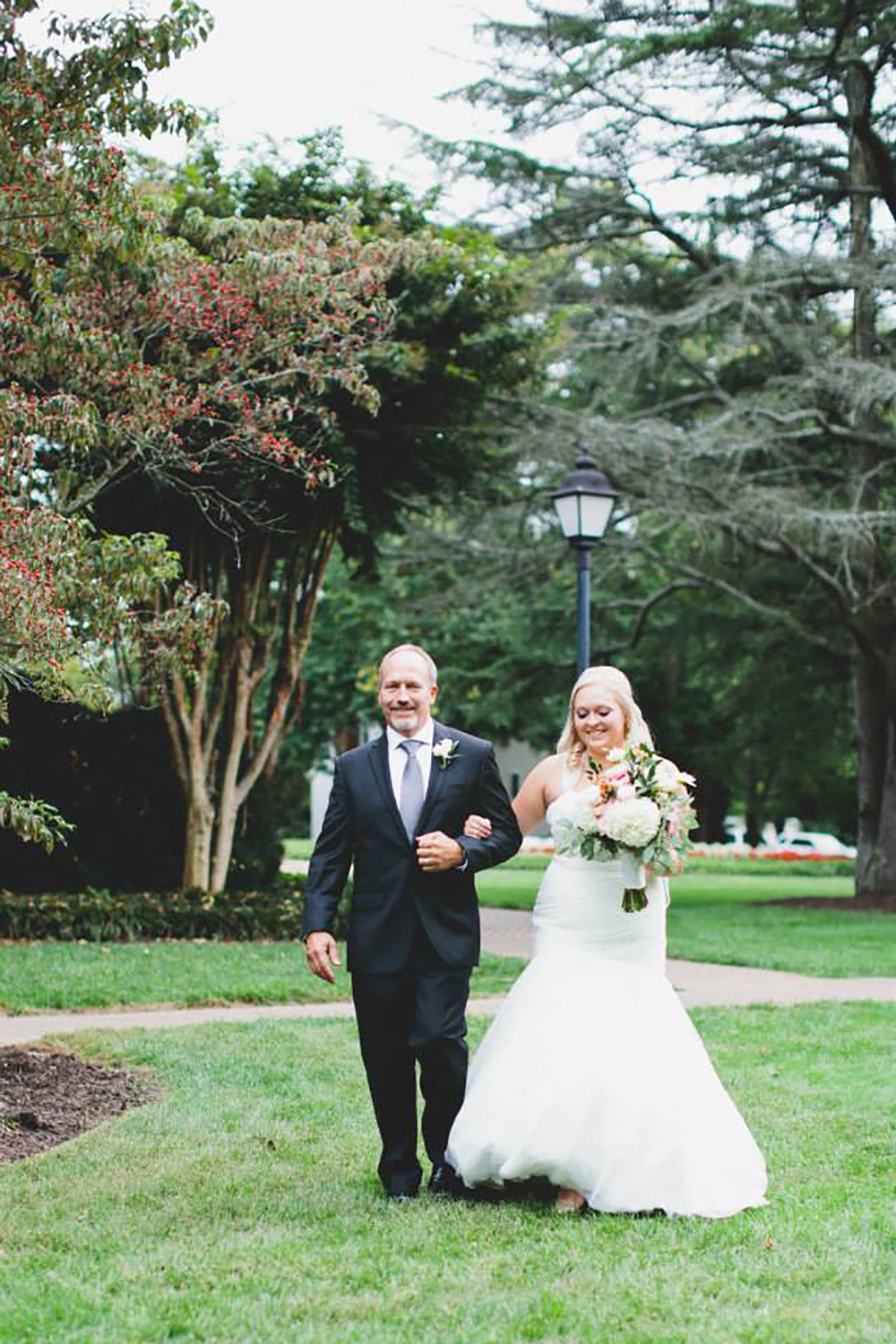 Even after years together, Alisha said she still felt crazy butterflies and nerves as the big moment approached!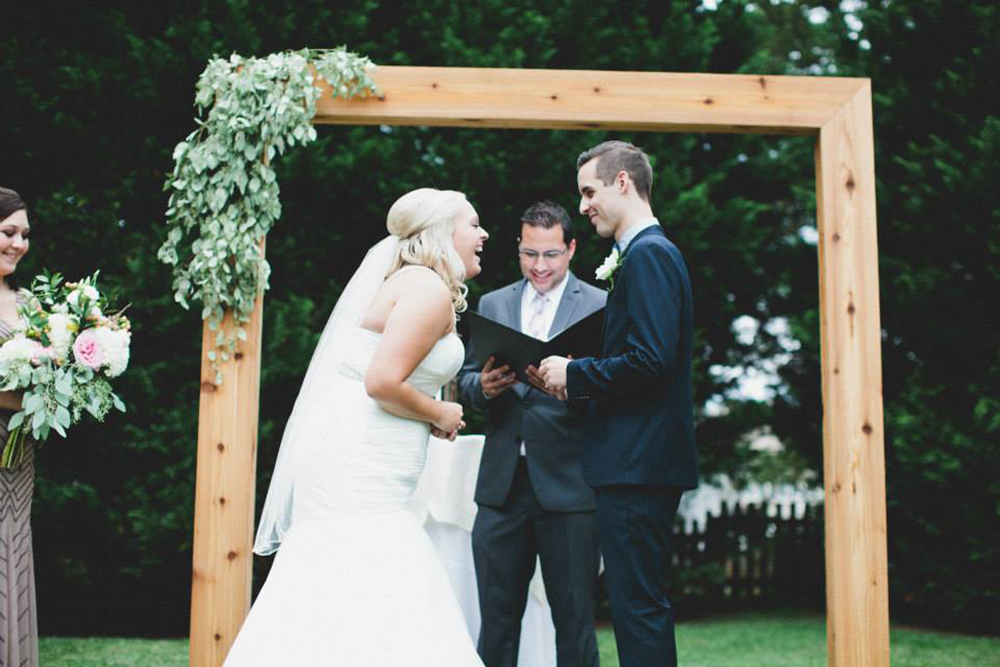 "I remember being so nervous and anxious on the day of up until we said the vows…after that, I was so calm and happy!"
I love her big laugh at the alter with Bryon's adoring gaze.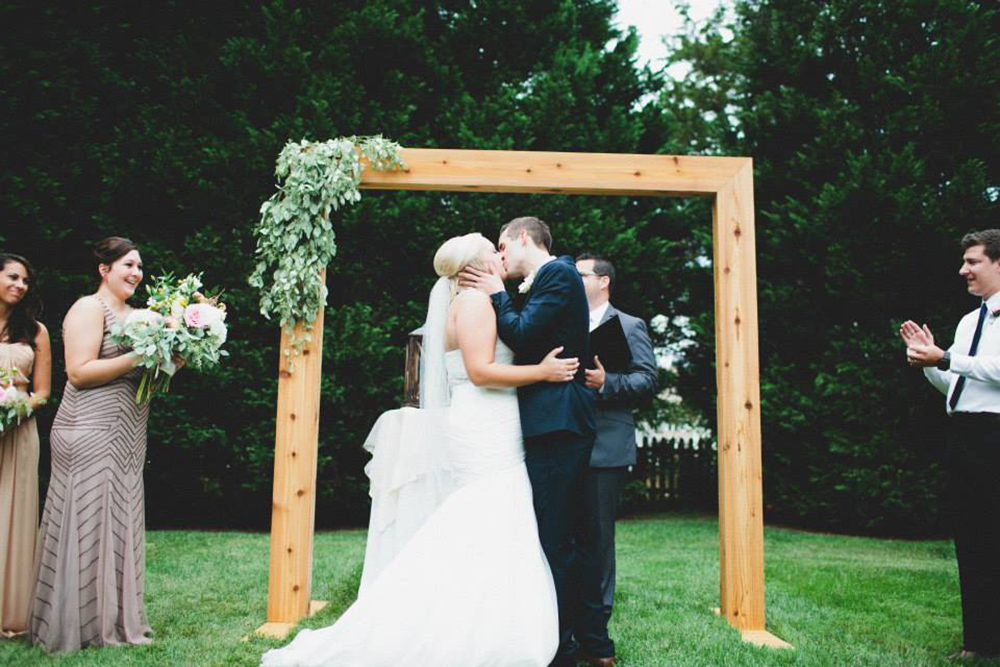 Shortly after, they were pronounced man and wife!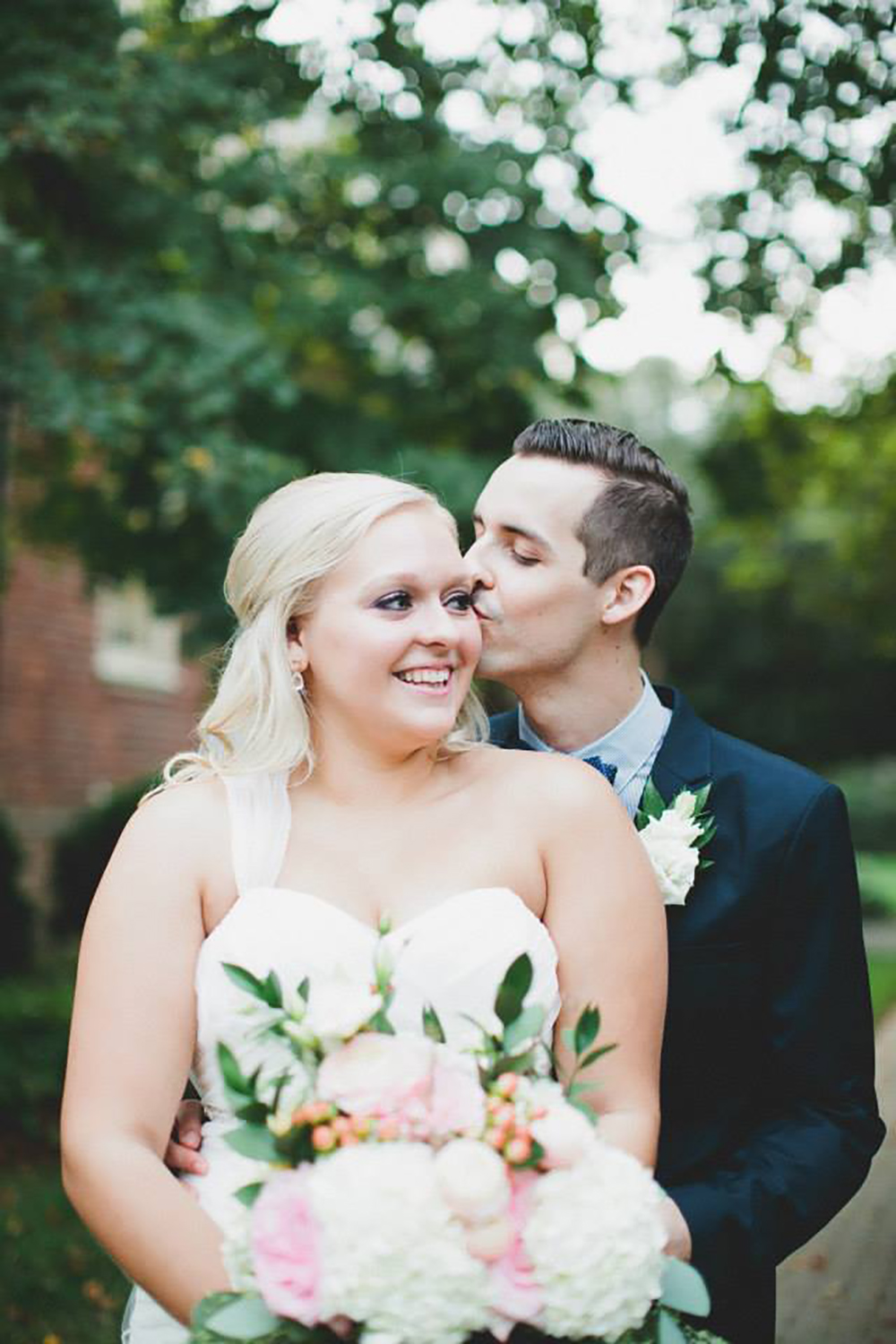 After all those years, they were finally and officially together forever.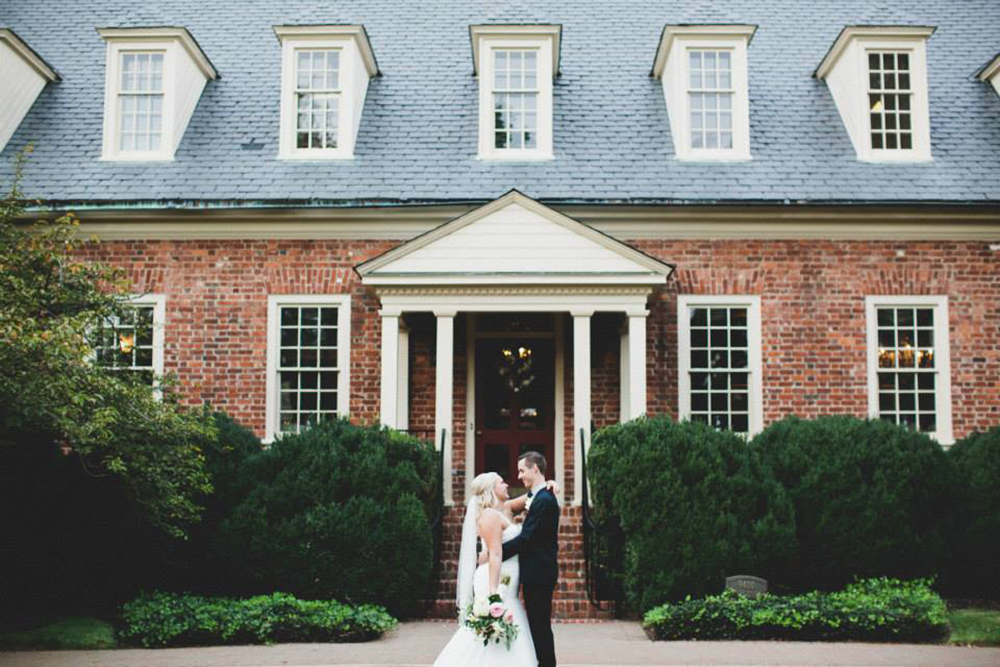 Alisha put so many beautiful details into their big day.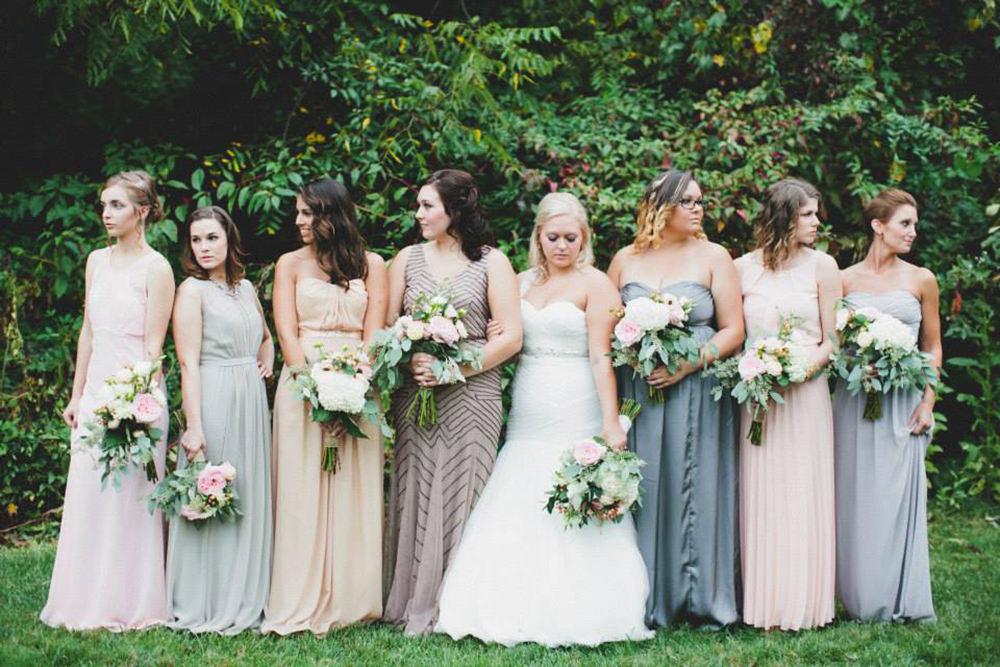 For instance, she did all the flowers herself! Very professional, I might say! And to say that I adore her bridesmaid's dresses is an understatement!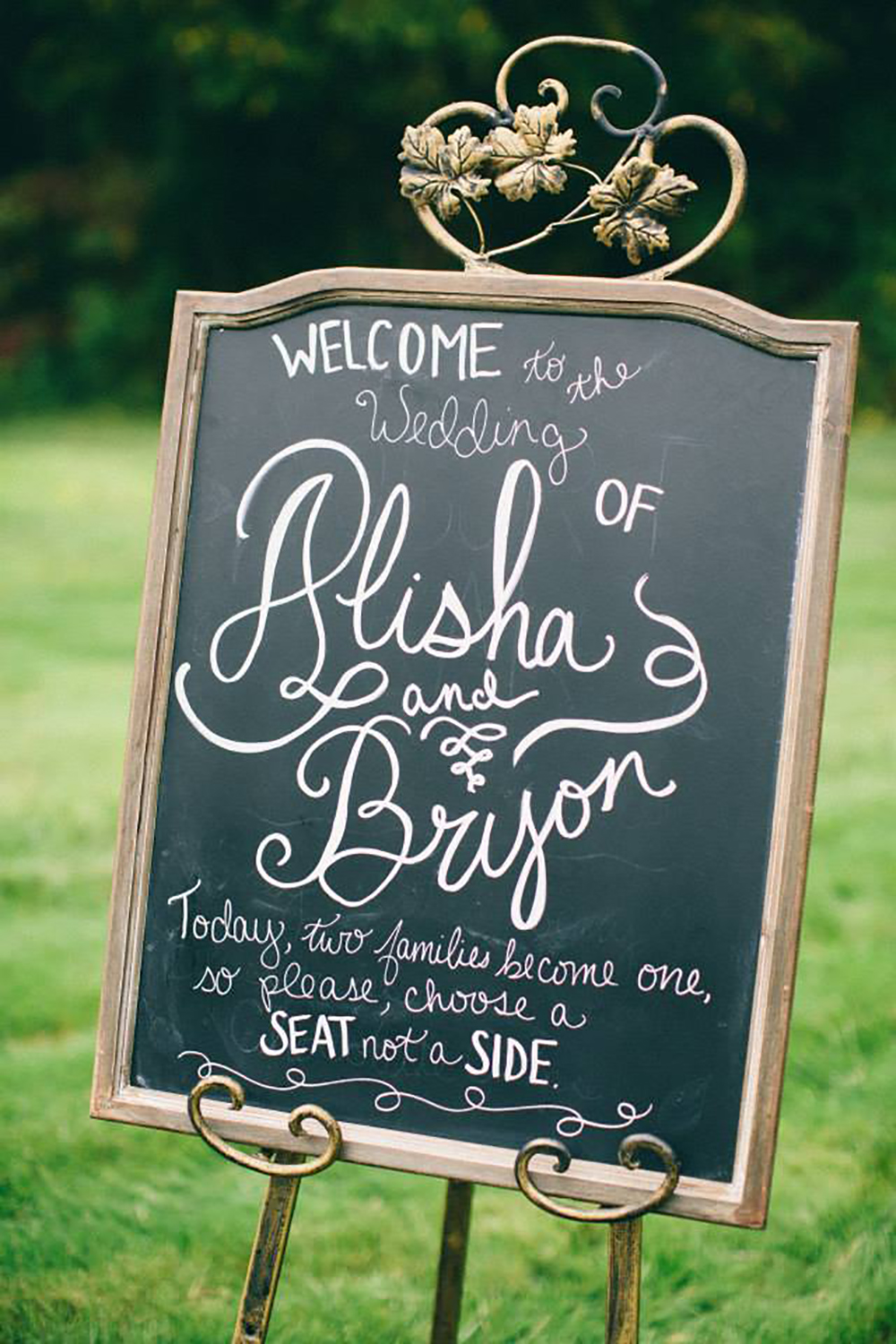 She also hand lettered the signs at the venue!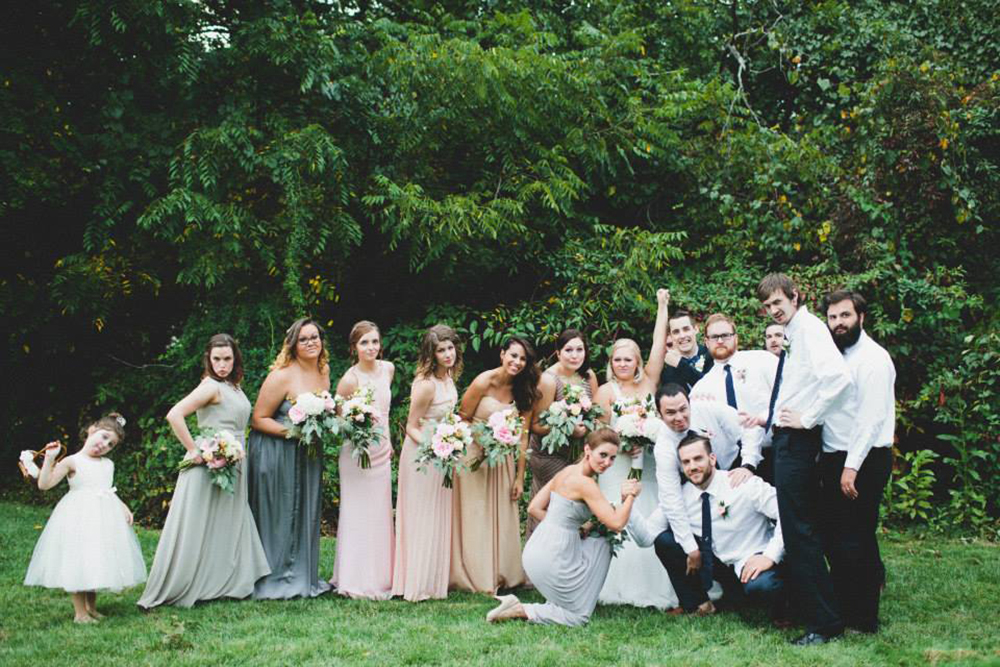 She also clearly had great taste in friends (and so does Bryon as well)…how fun is this group?!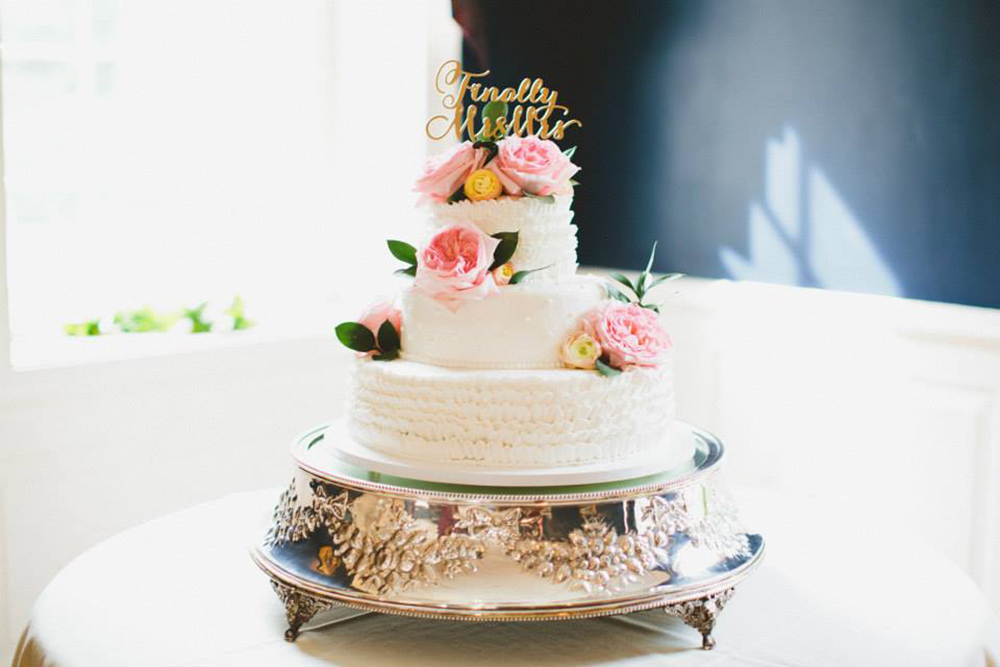 Their reception took place inside where they ate cake, danced, and according to Alisha, kicked off their shoes!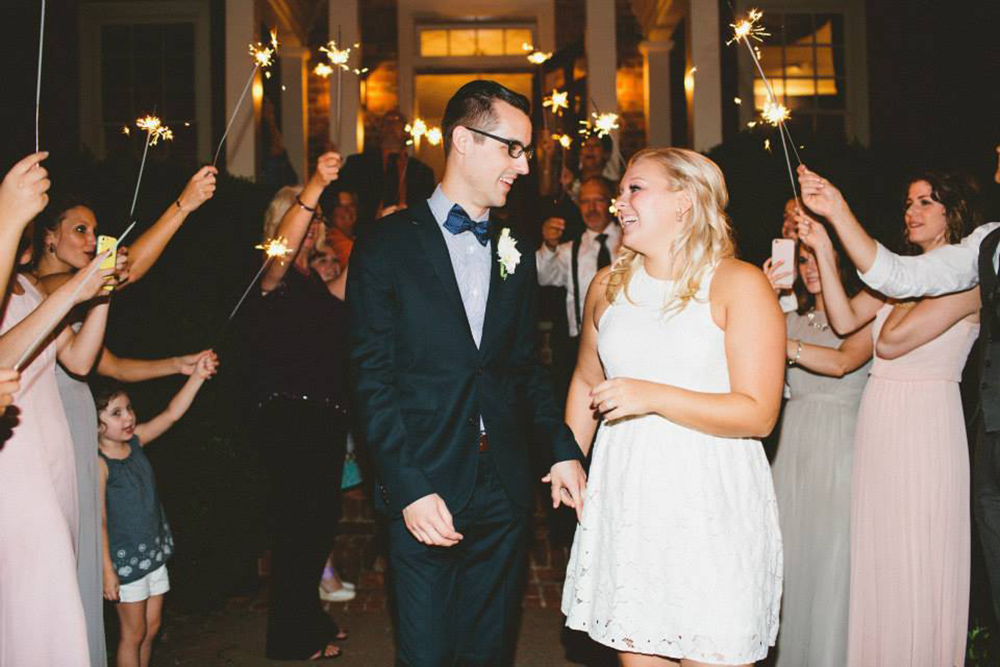 Here's to many more years Bryon and Alisha!
From the Bride:
What was your favorite detail of the day? "Probably my favorite part was just having everyone we loved and cared about together in one place celebrating. Oh! And writing our own vows!"
What advice would you give to a bride to be? "My advice for any bride to be is to not stress about the details. It'll all come together and the marriage is going to be even sweeter than the big day. Focus more on the sentimental moments than the material things. Those are what will las the most.
Photos by: Kaytee Lauren