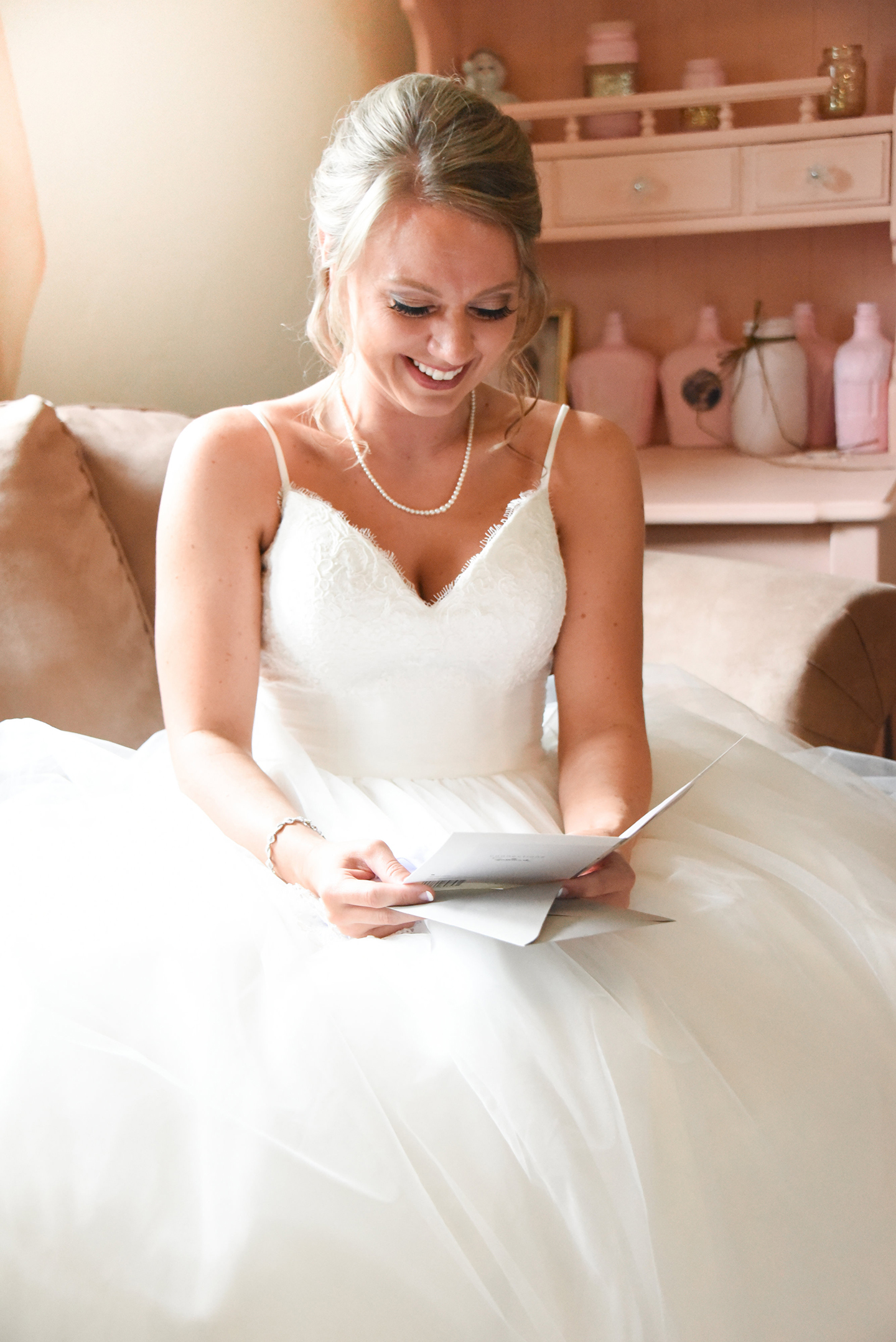 With tears of laugher and joy in her eyes, Andrea read a sweet letter from her soon to be husband, Hunter, on their wedding day. "I can't believe this. It feels too good to be true," Andrea said.
But it was true as their summer wedding was just beginning!
The forecast that day sadly looked grim with rain but Andrea decided, "You know what, we're getting married outside whether it's pouring or not!" Her mom and bridesmaids all whooped and cheered at her declaration.
… and wouldn't you know, right as Hunter took his place at the alter, the rain stopped and not another drop fell on their day!
I love the "jaw drop" look on Hunter's face as he saw his bride for the first time!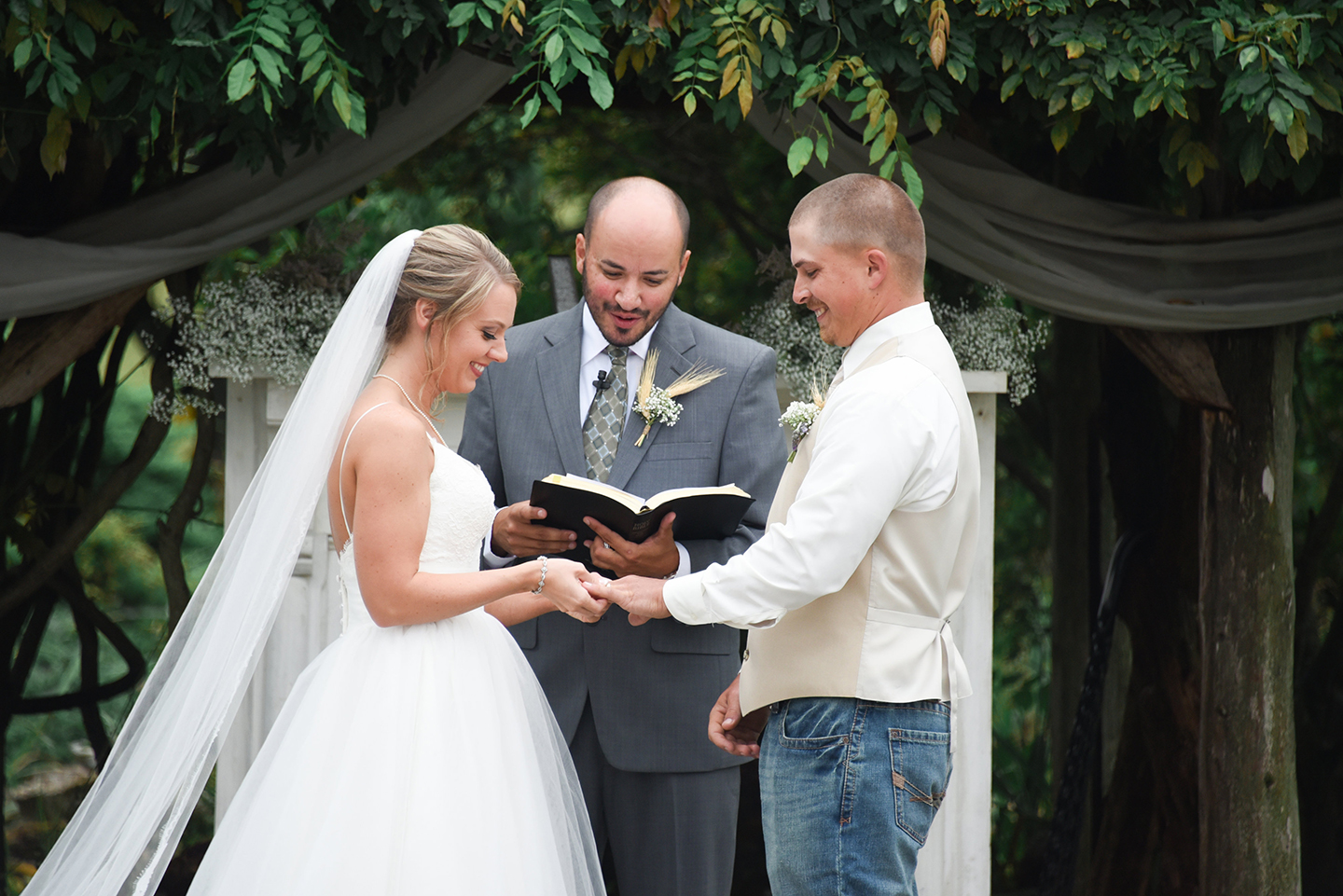 Andrea walked herself down the aisle and exchanged rings with the man that had already stood by and loved her through tough times.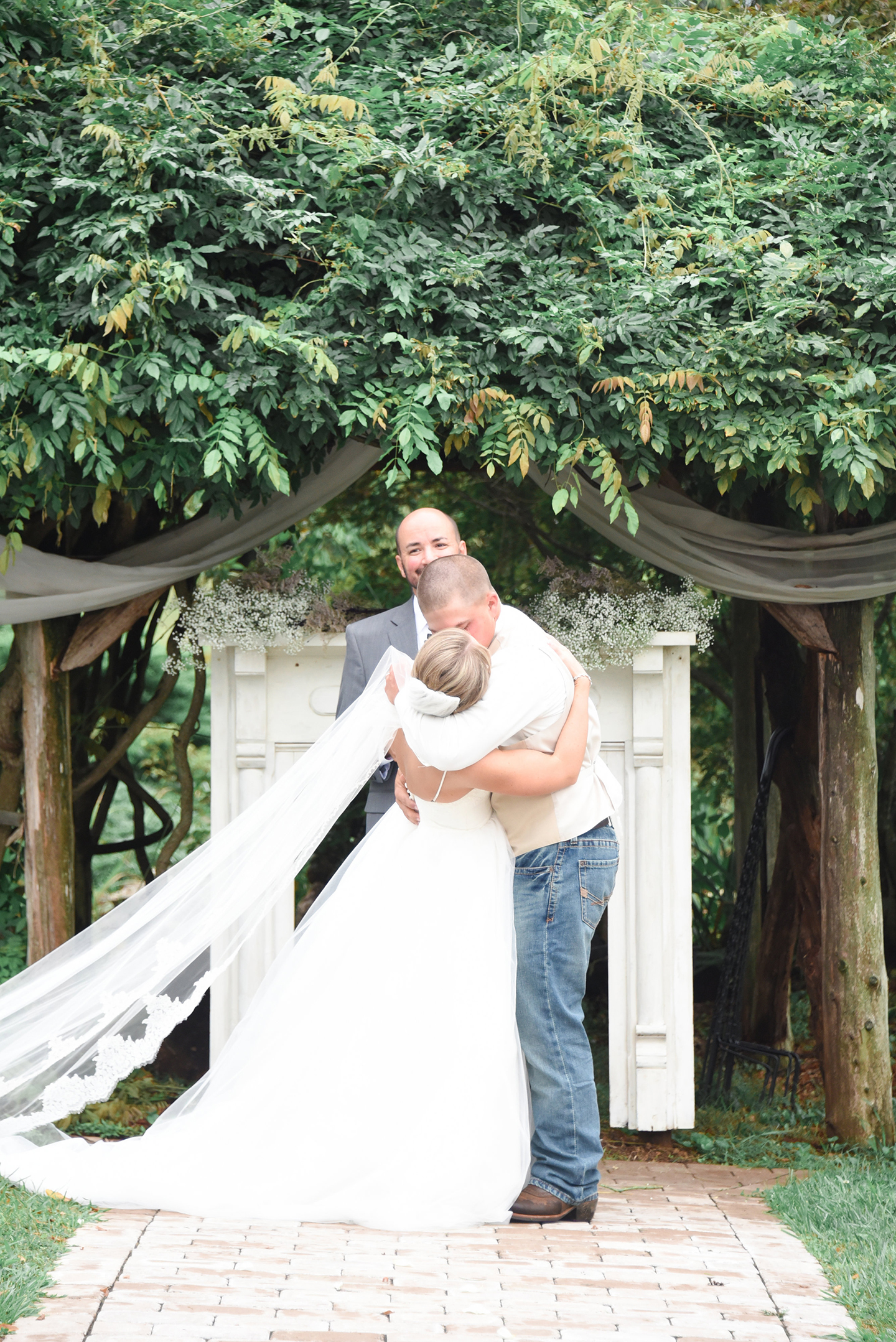 With a kiss, their everlasting love was made official!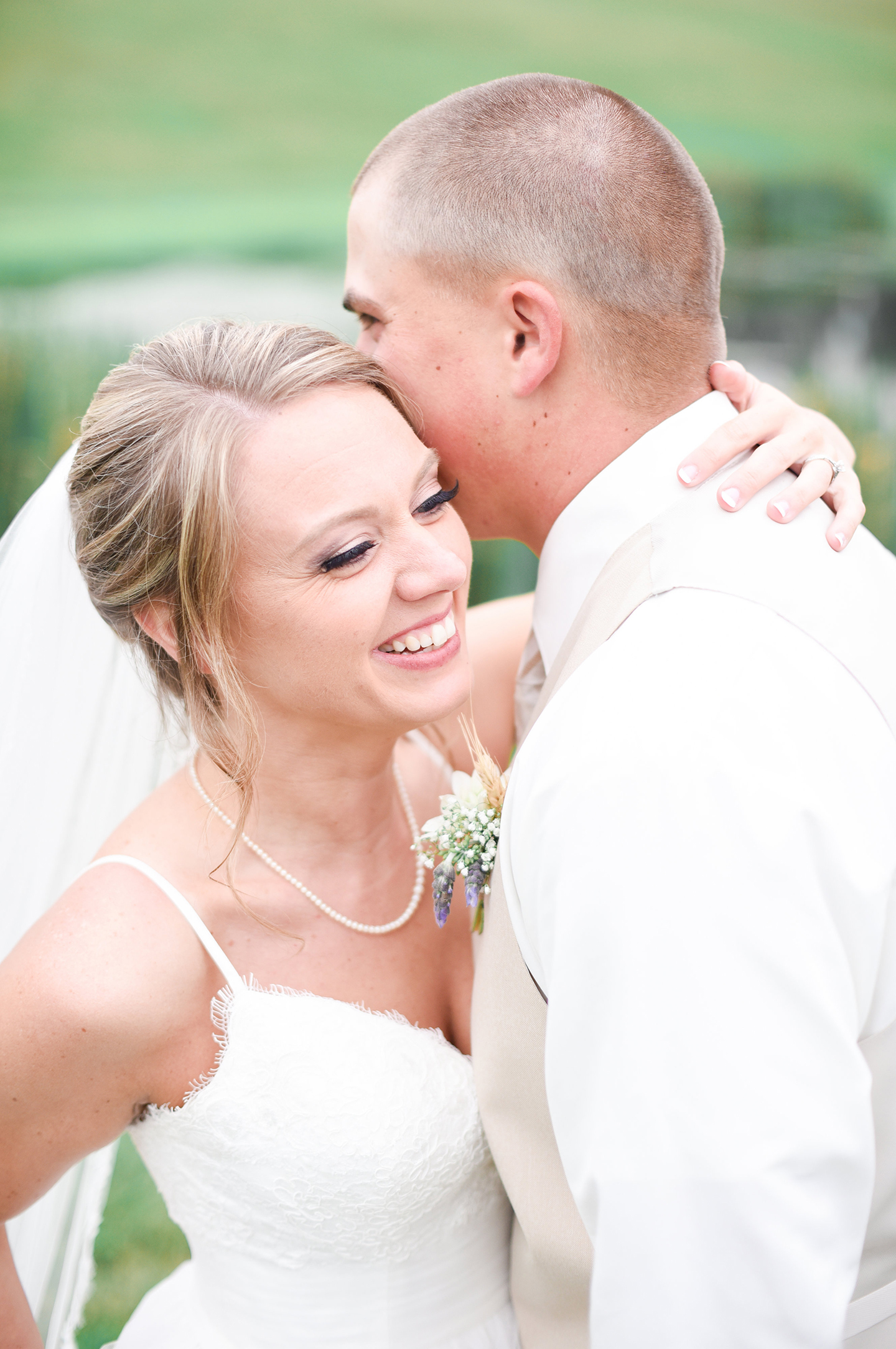 That is a smile of pure happiness! I love the eyelash lace detail on the neckline of her dress!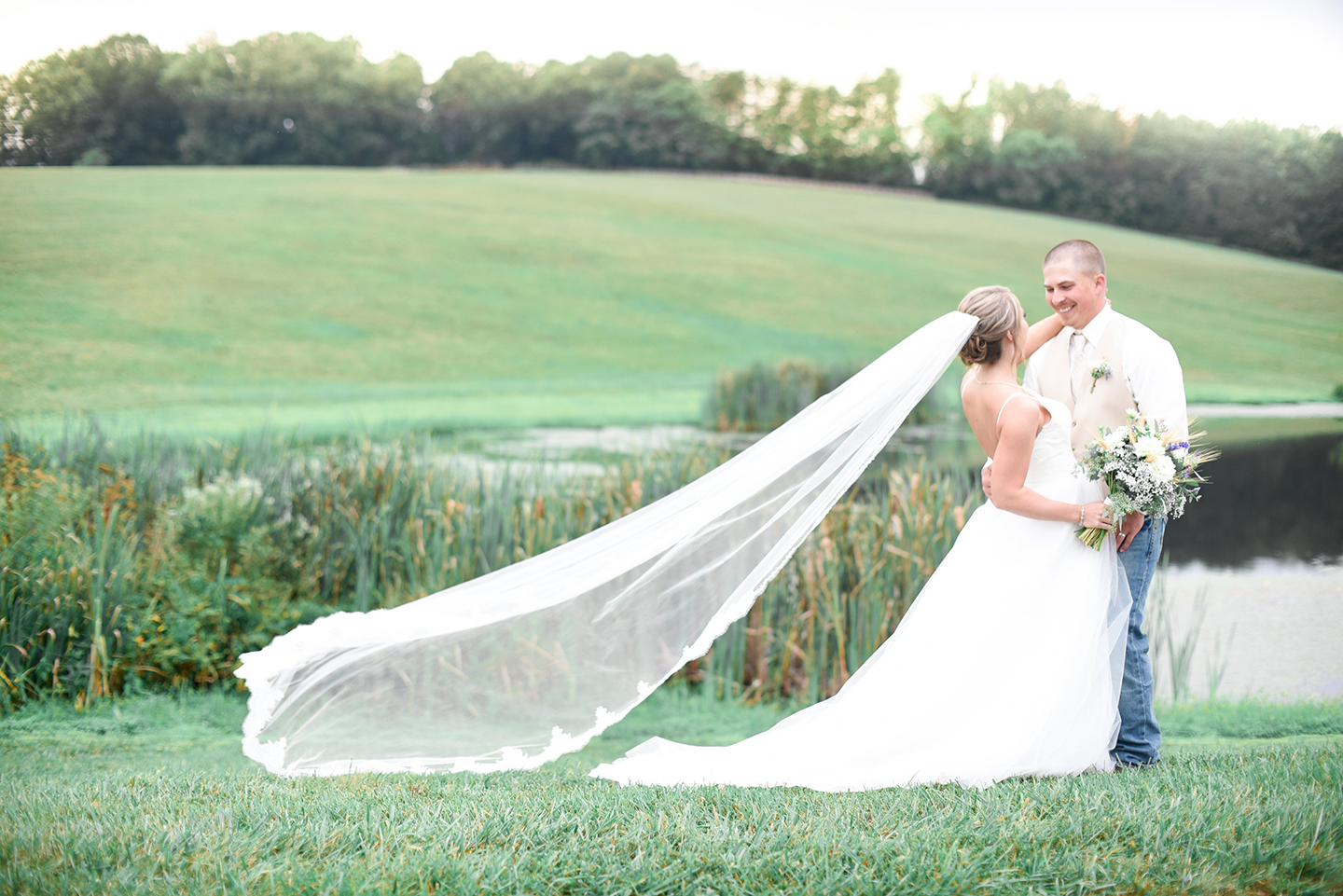 The weather looks like it turned out perfectly to me!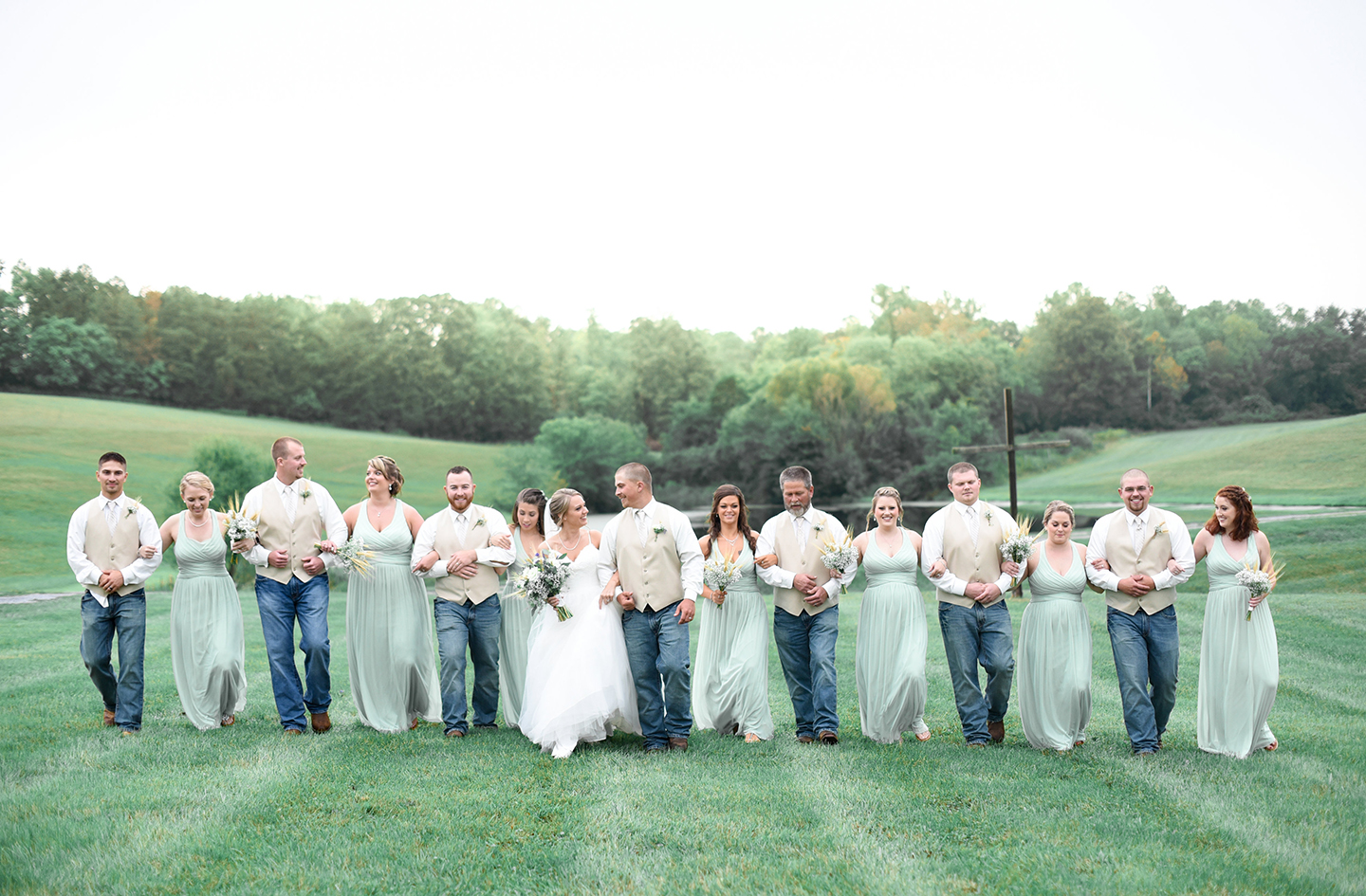 Andrea's bridesmaids wore light green and the men were very southern in khaki vests, jeans and cowboy boots!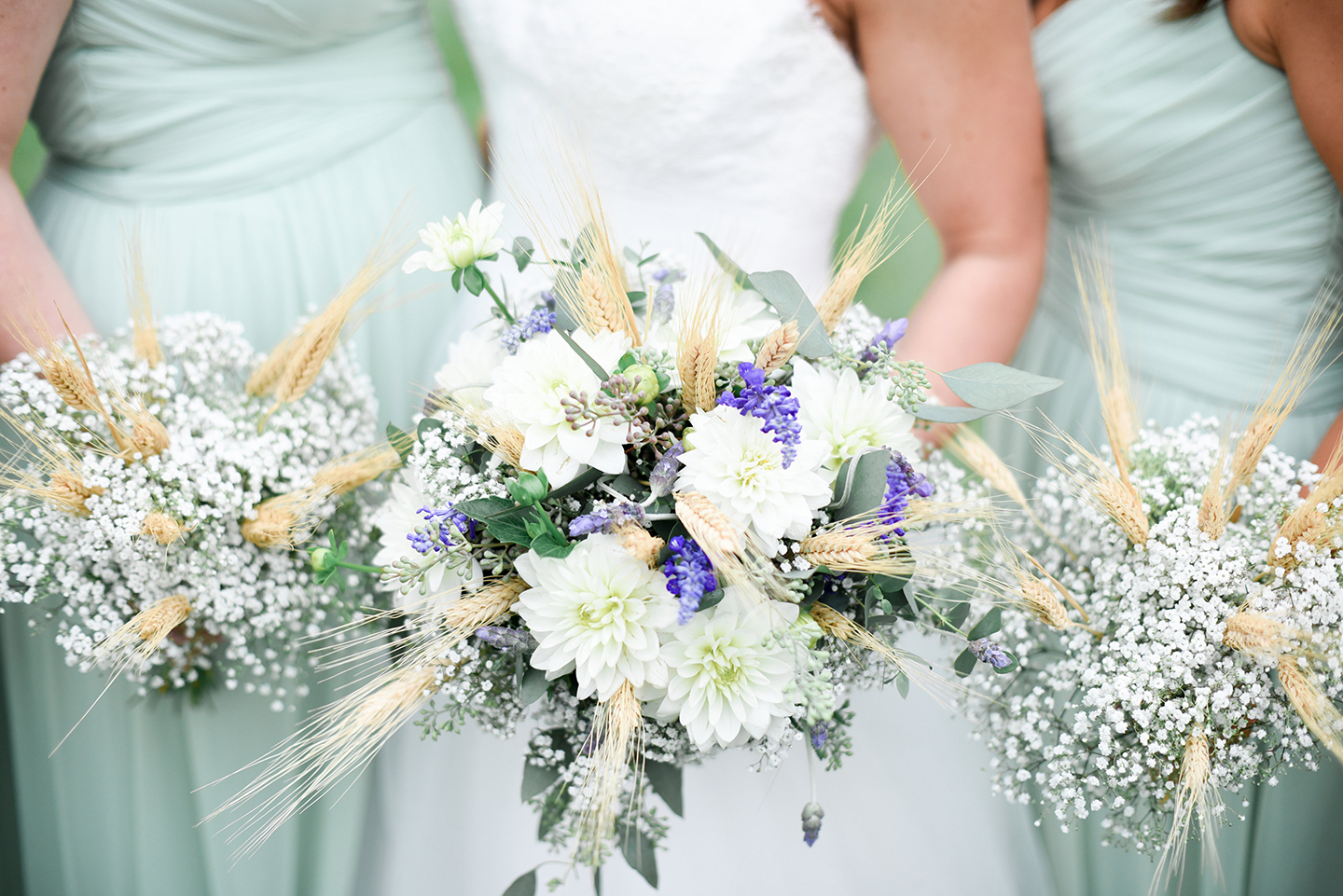 This is a southern detail I have never seen before…hay in the bouquets! How clever!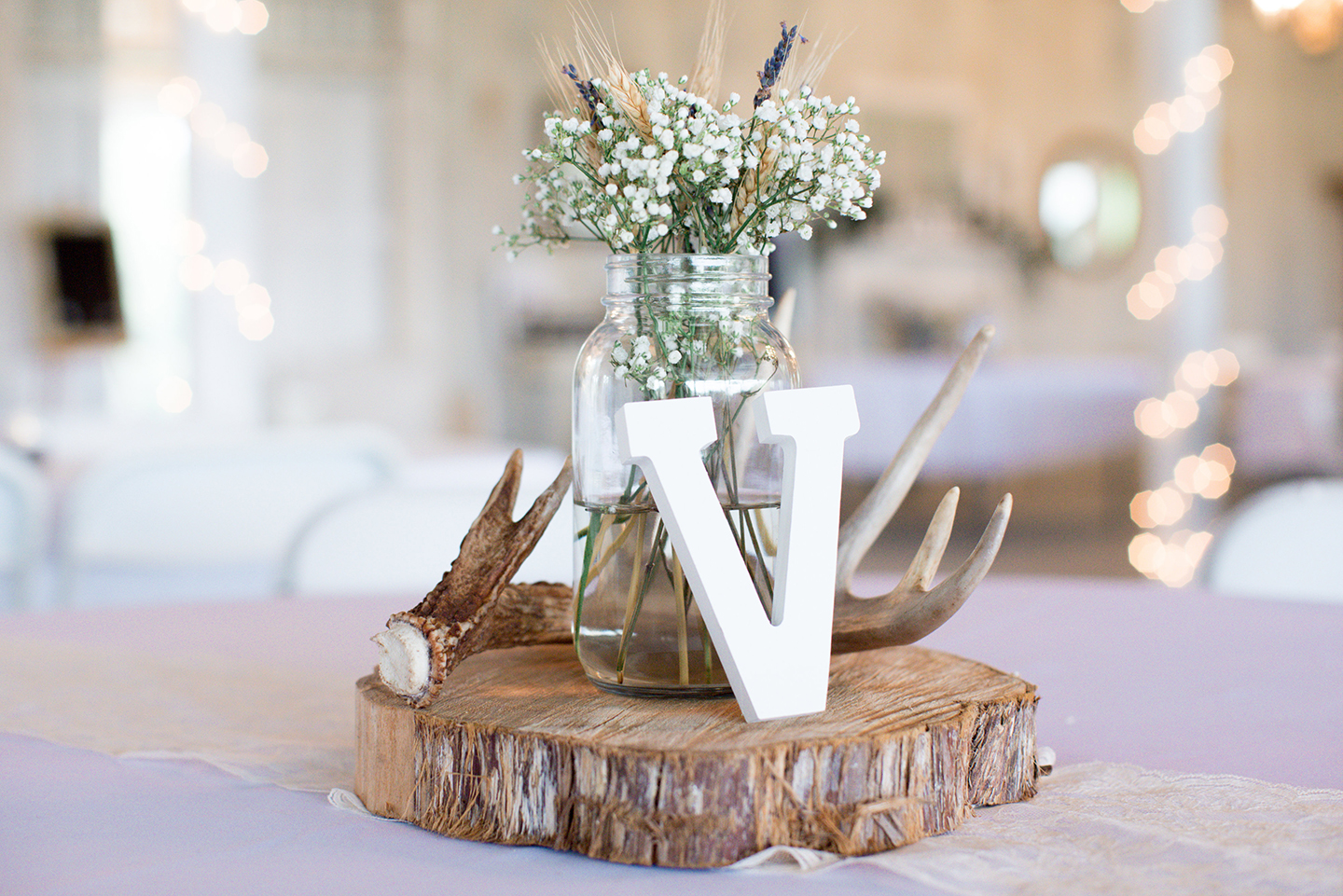 The reception took place indoors and had lots of cool details!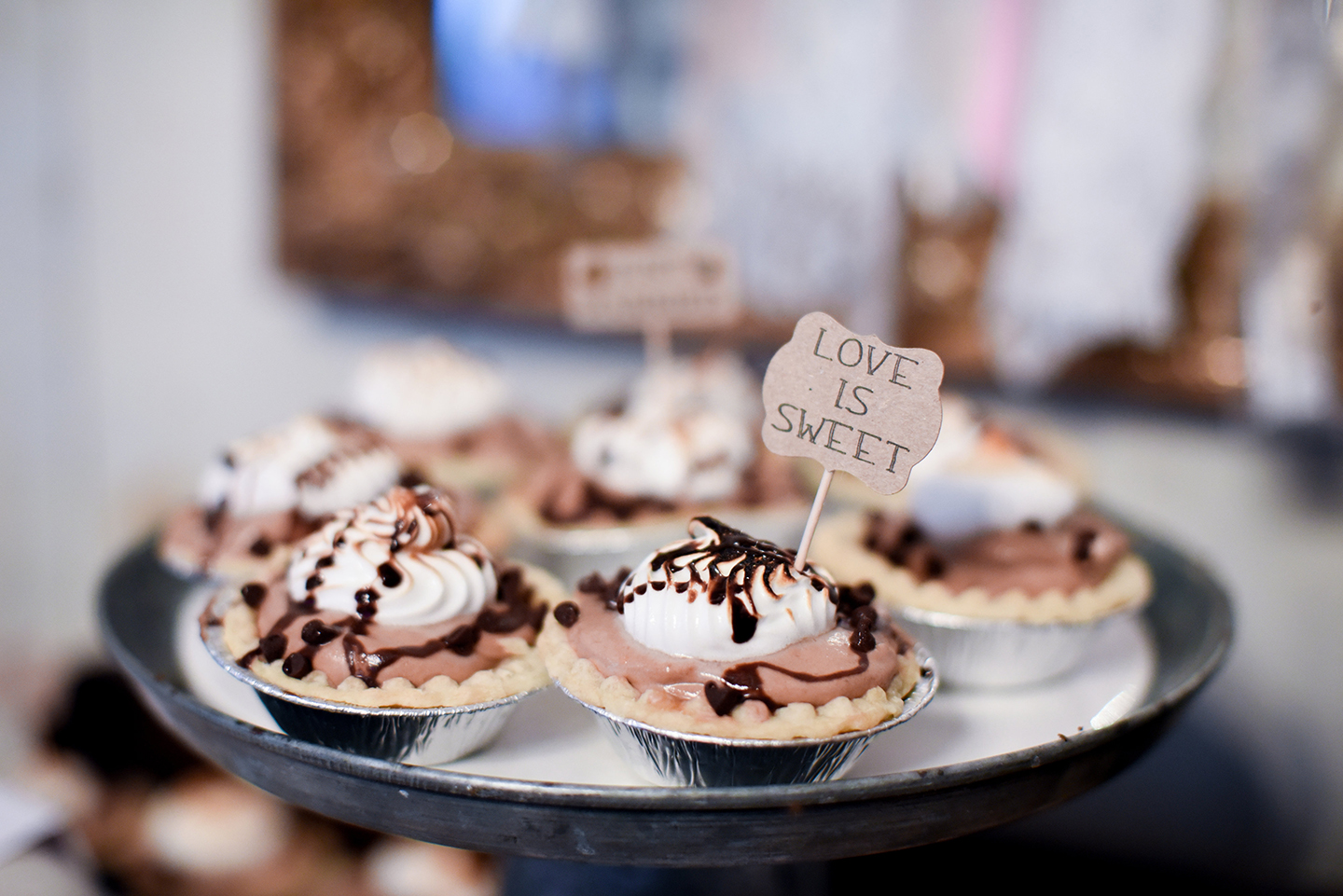 My favorite of course was their adorable dessert bar ?!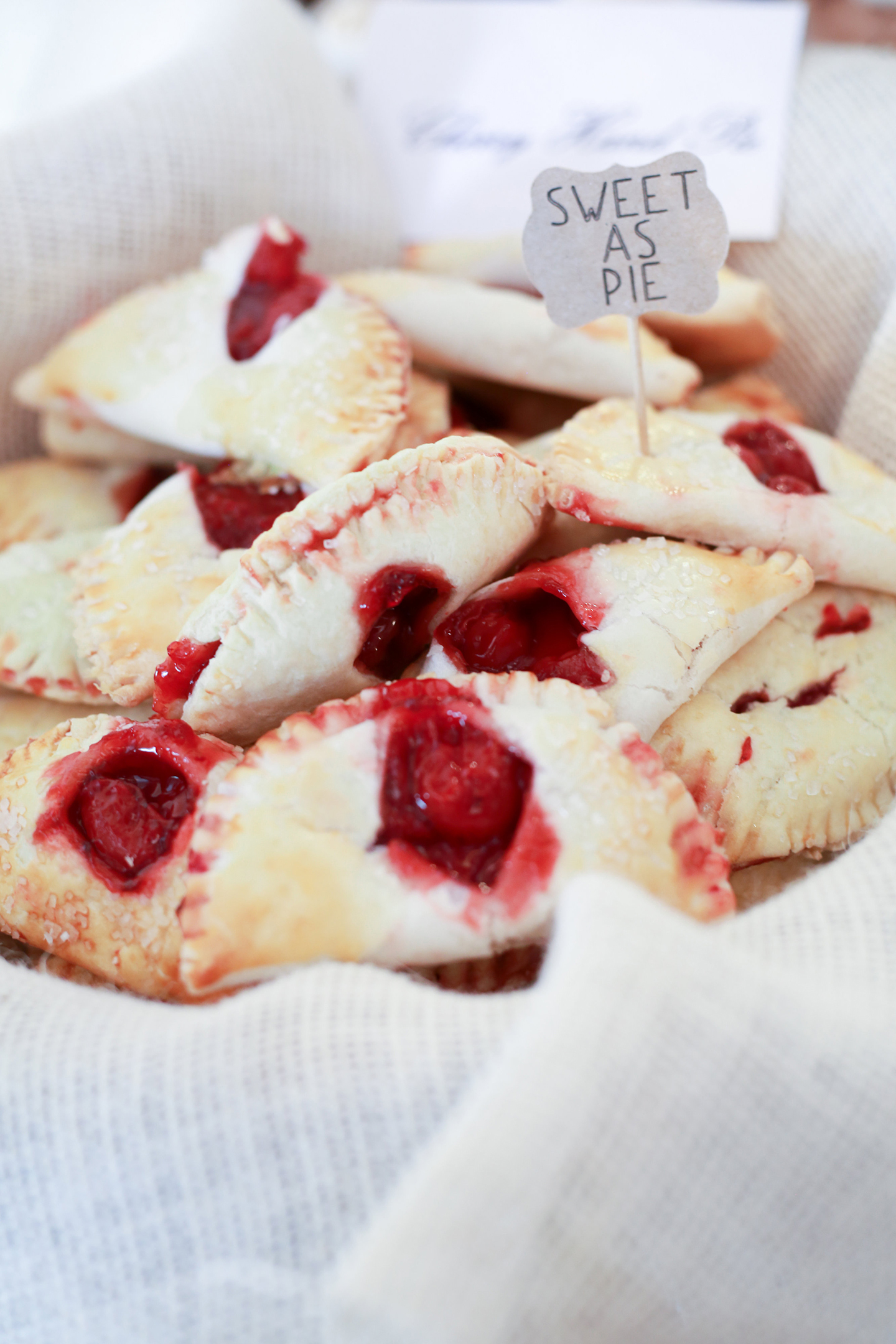 I'll have one of each please!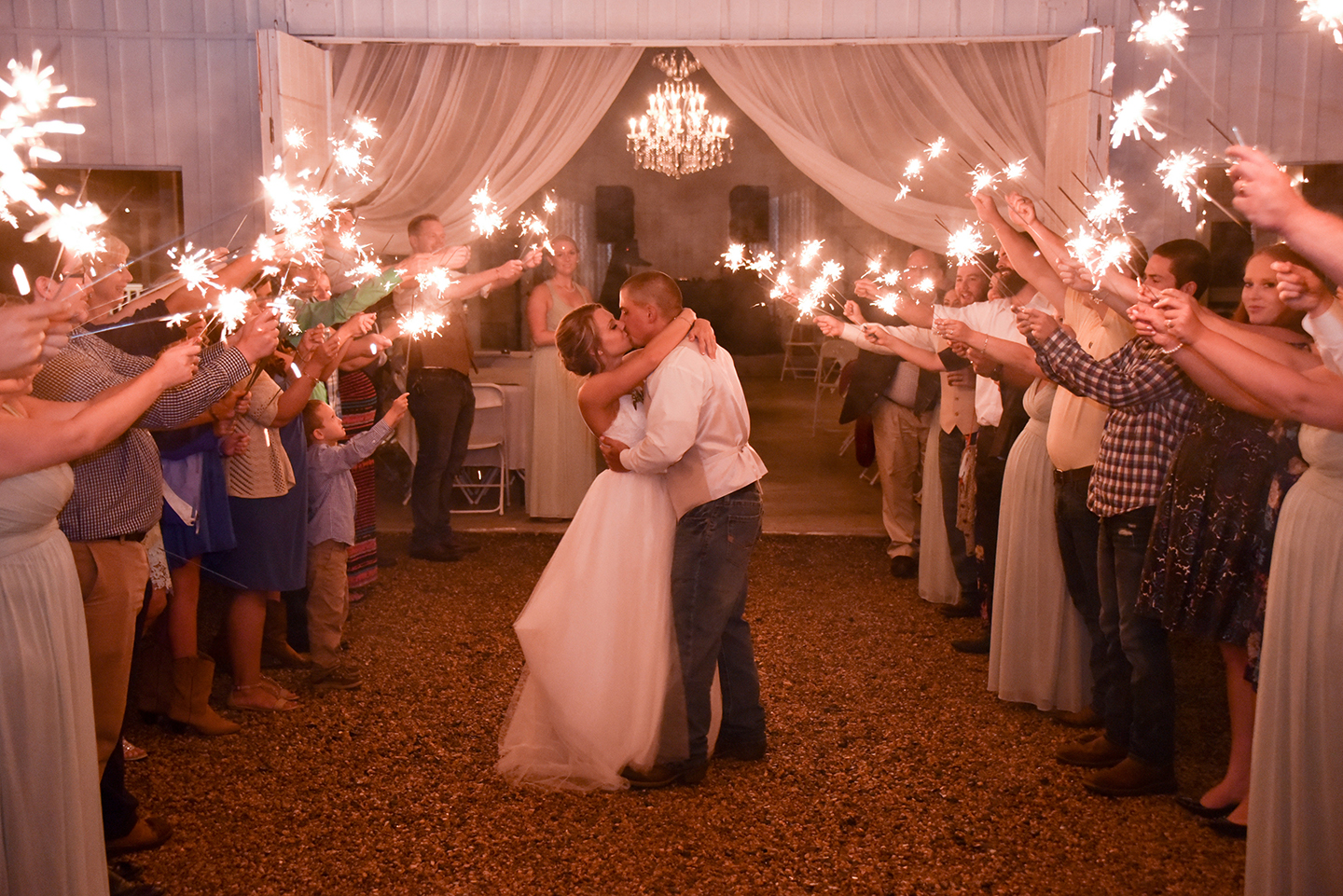 Congrats Andrea and Hunter!
Photos by EJR Photography