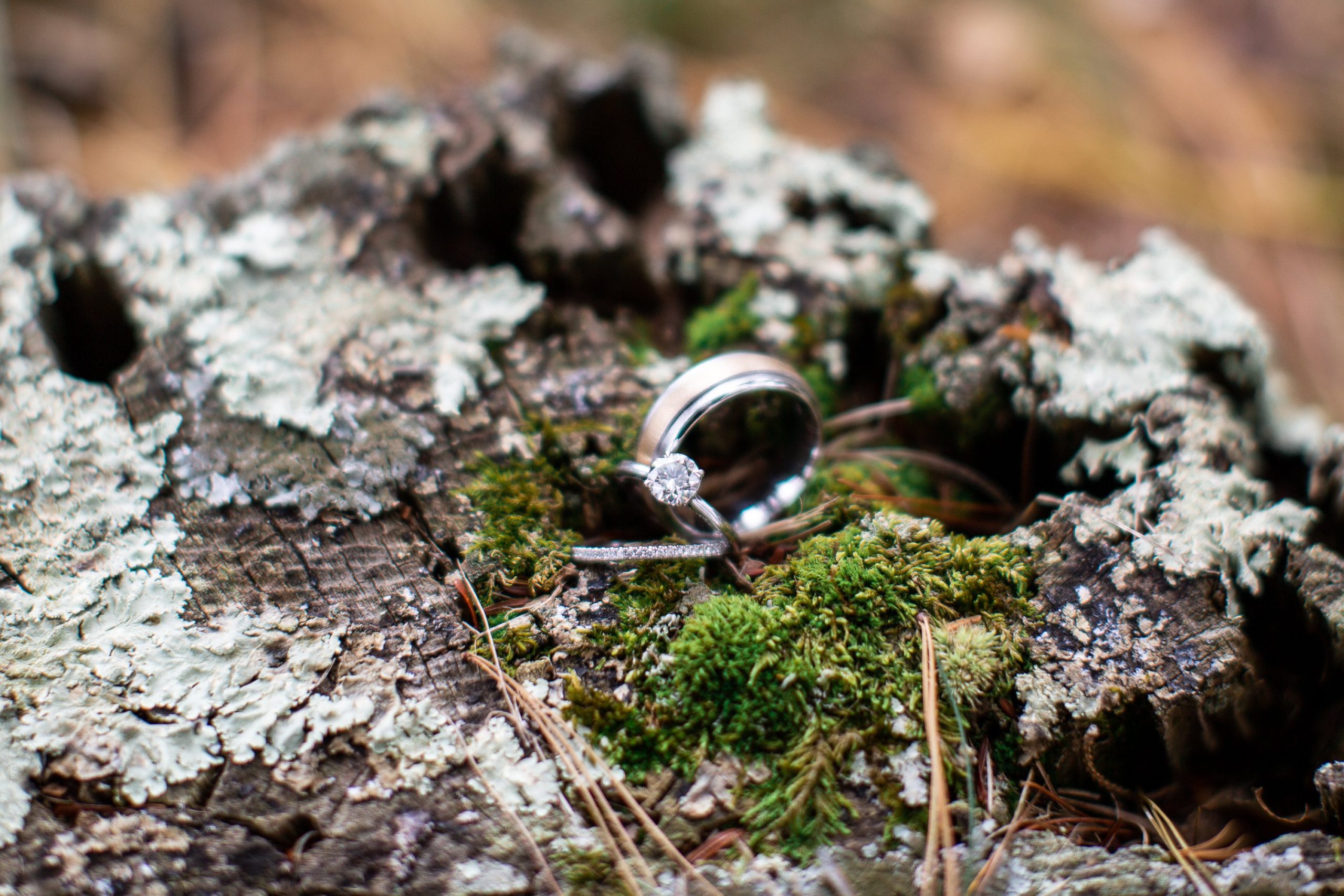 Most couples try to bring their personalities to the table for their weddings—they try to incorporate the things that truly make them. Josh and Anna are one such couple, and when it comes to bringing their personalities to their wedding they knocked it out of the park.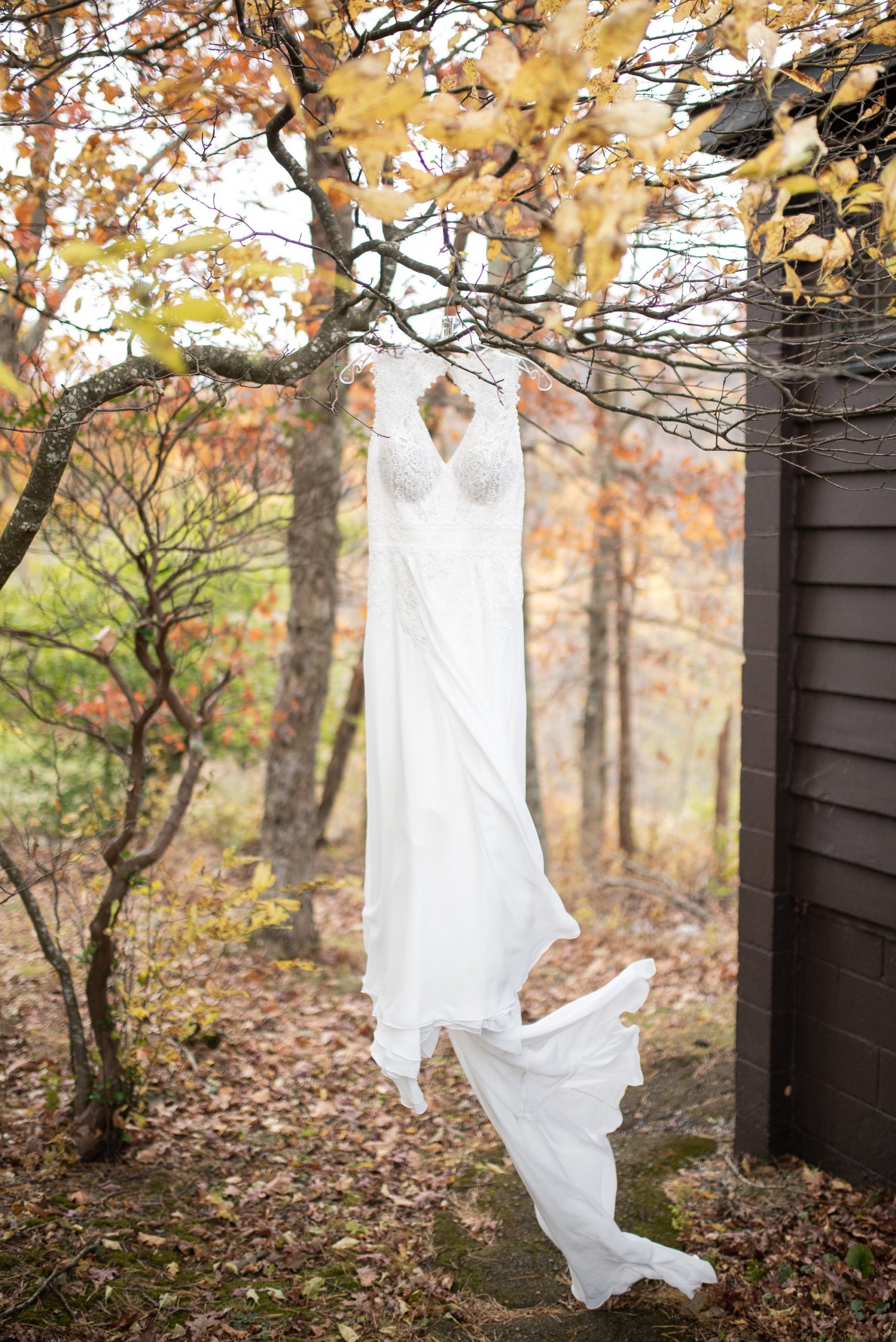 The couple chose Skyland, a 16-acre property at the tippy top of Shenandoah National Park, as the location for their ceremony and reception. The gorgeous view of the mountains, blanketed in trees changing colors for fall, made for a gorgeous natural backdrop.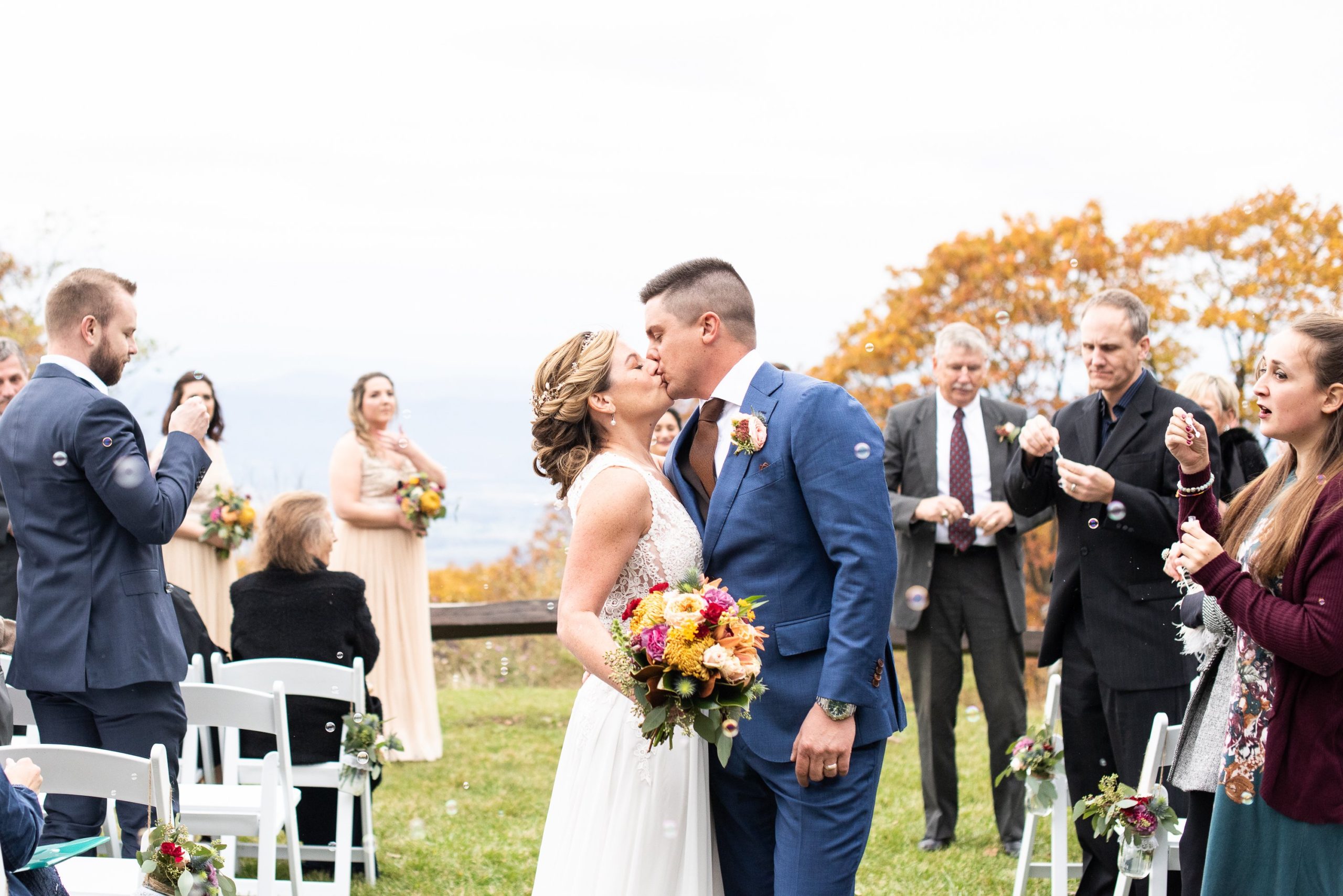 Anna and her bridal party were able to prepare for the big day in one of Skyland's cabins, while in another cabin Josh and his groomsmen readied themselves and their very handsome, very happy little French bulldog named Brisket. He basically stole the entire show.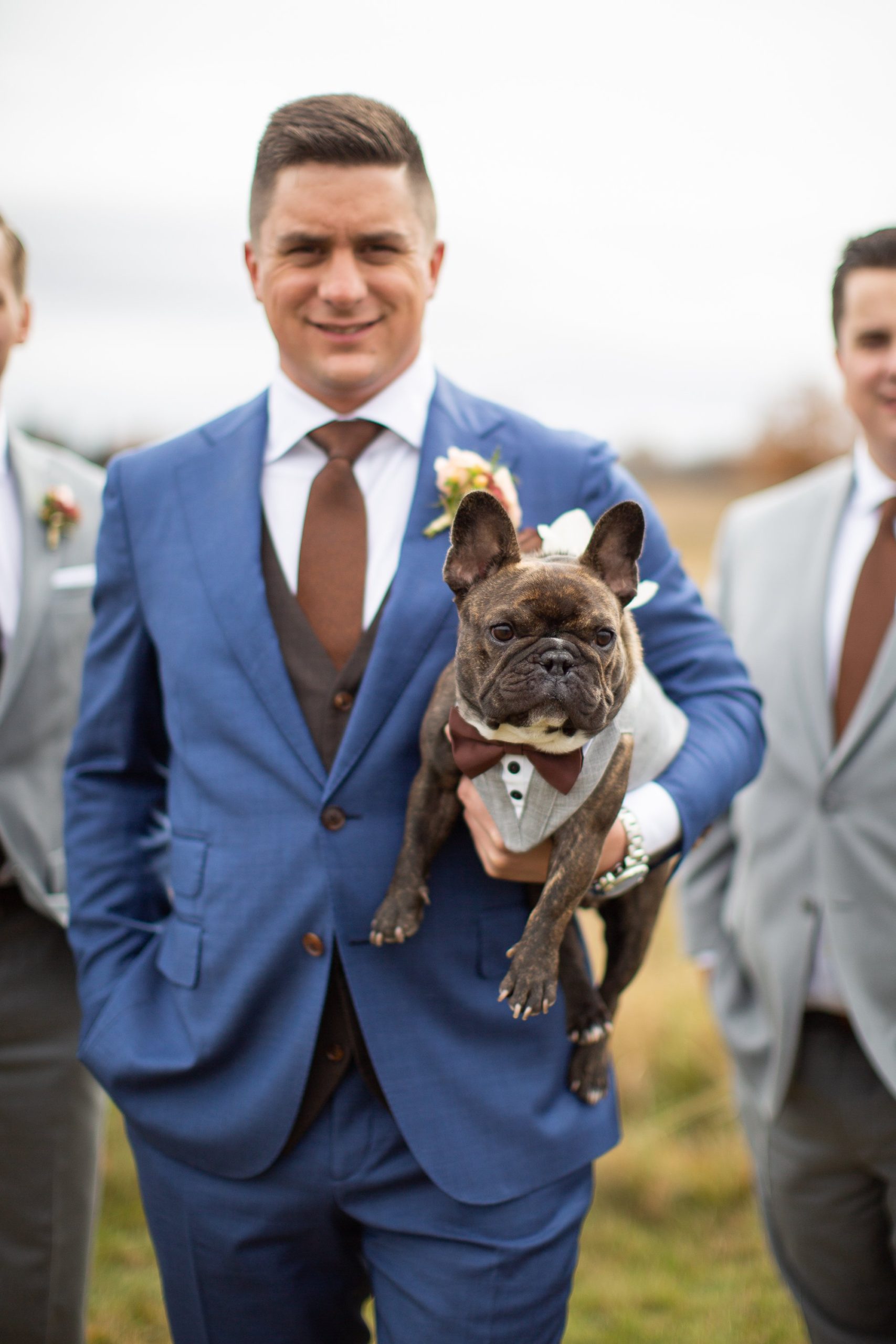 An abso-freaking-lutely stunning portrait session followed, where the couple stood out against a perfect fall landscape. The bridal party looked perfectly curated in the soft earth tones of their gowns, and while Josh stood out against the skyline in a blue bespoke suit from Brimble and Clark.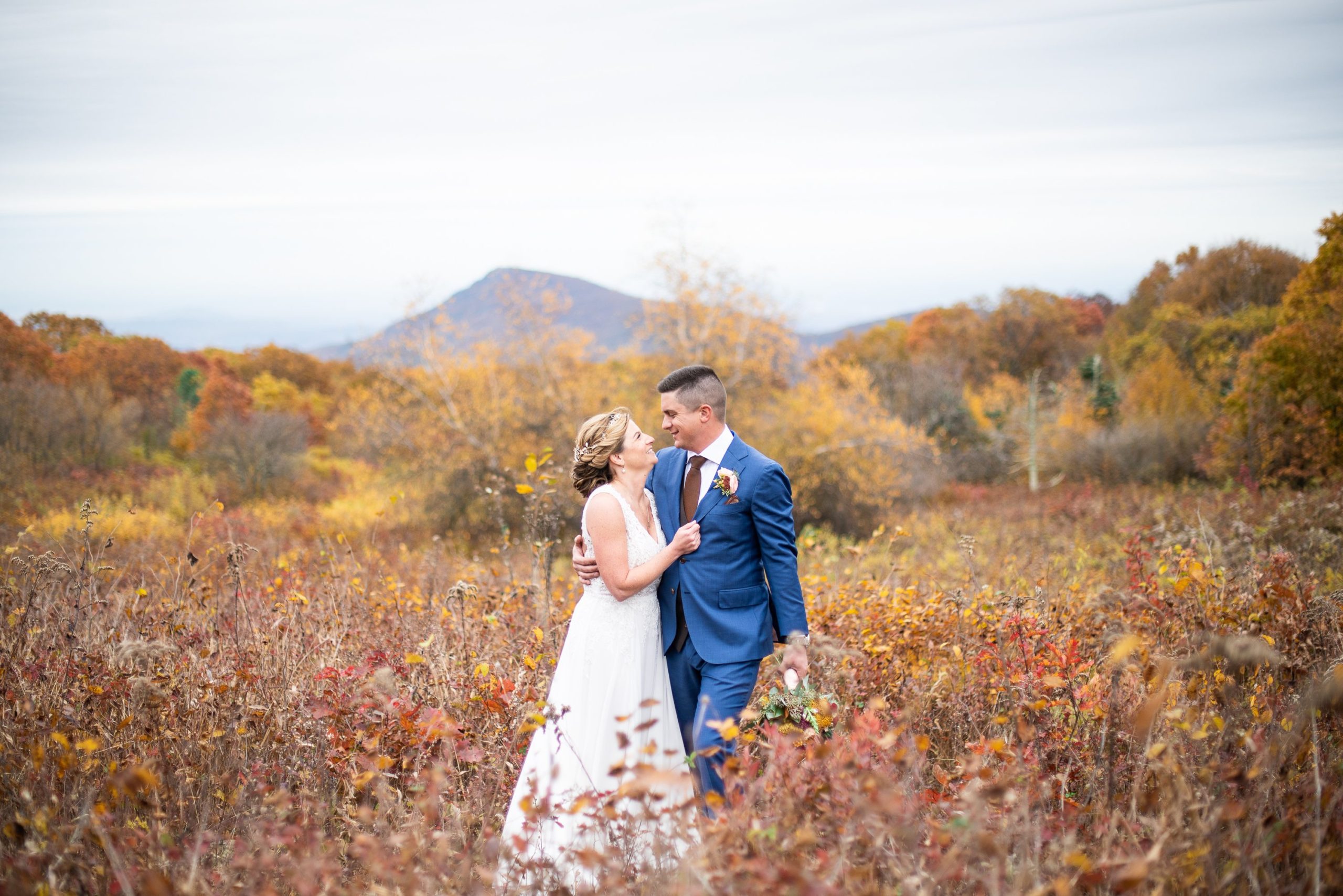 Nick Hanyok did a stellar job capturing posed and candid moments of the couple. Every frame shows how content and comfortable the two are in one another's arms. The portrait time even allowed Josh and Anna a moment to share a pre-wedding toast, which of course made for more fabulous photos.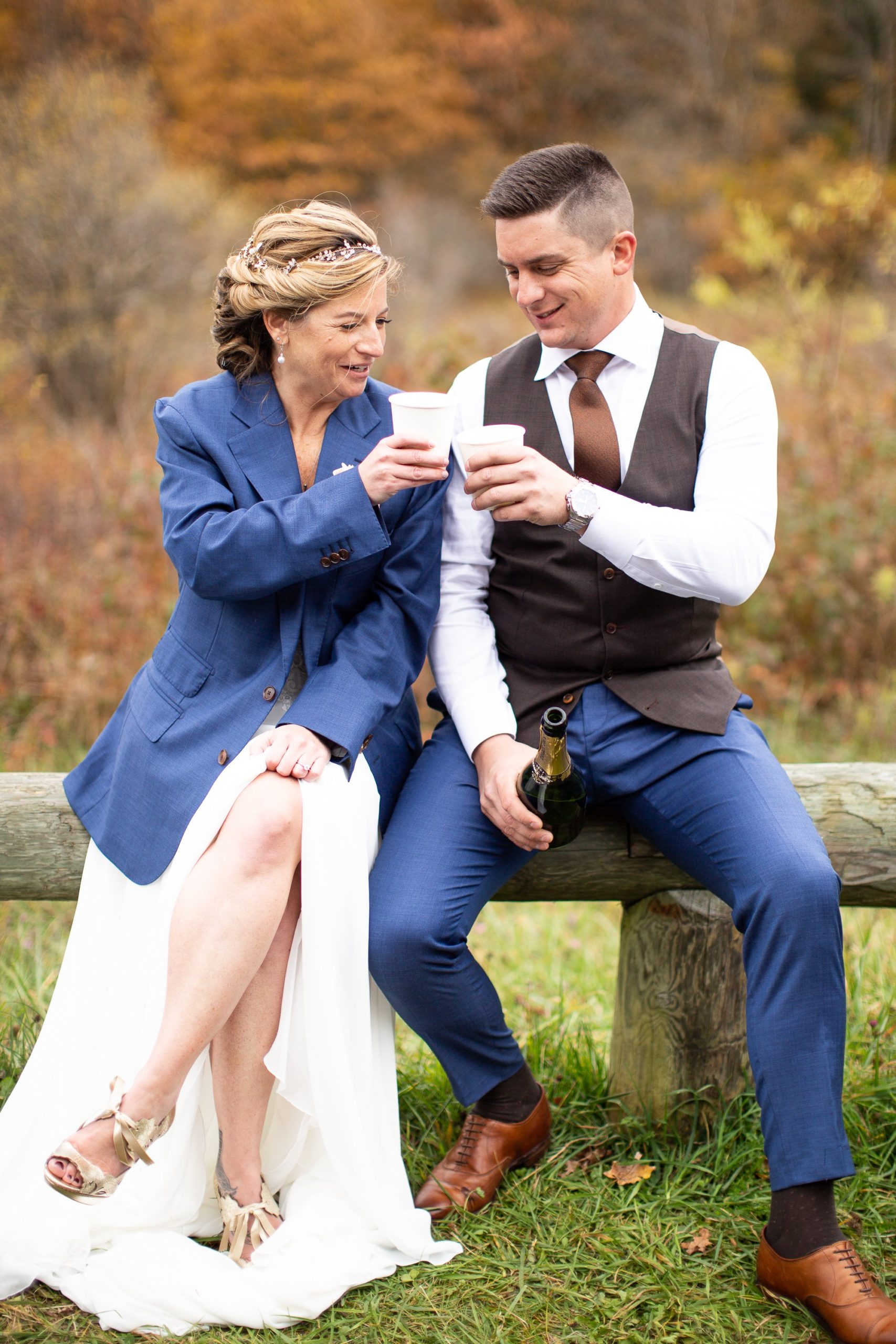 The flowers, thoughtfully arranged by Wedding Muse, added color and life to everything.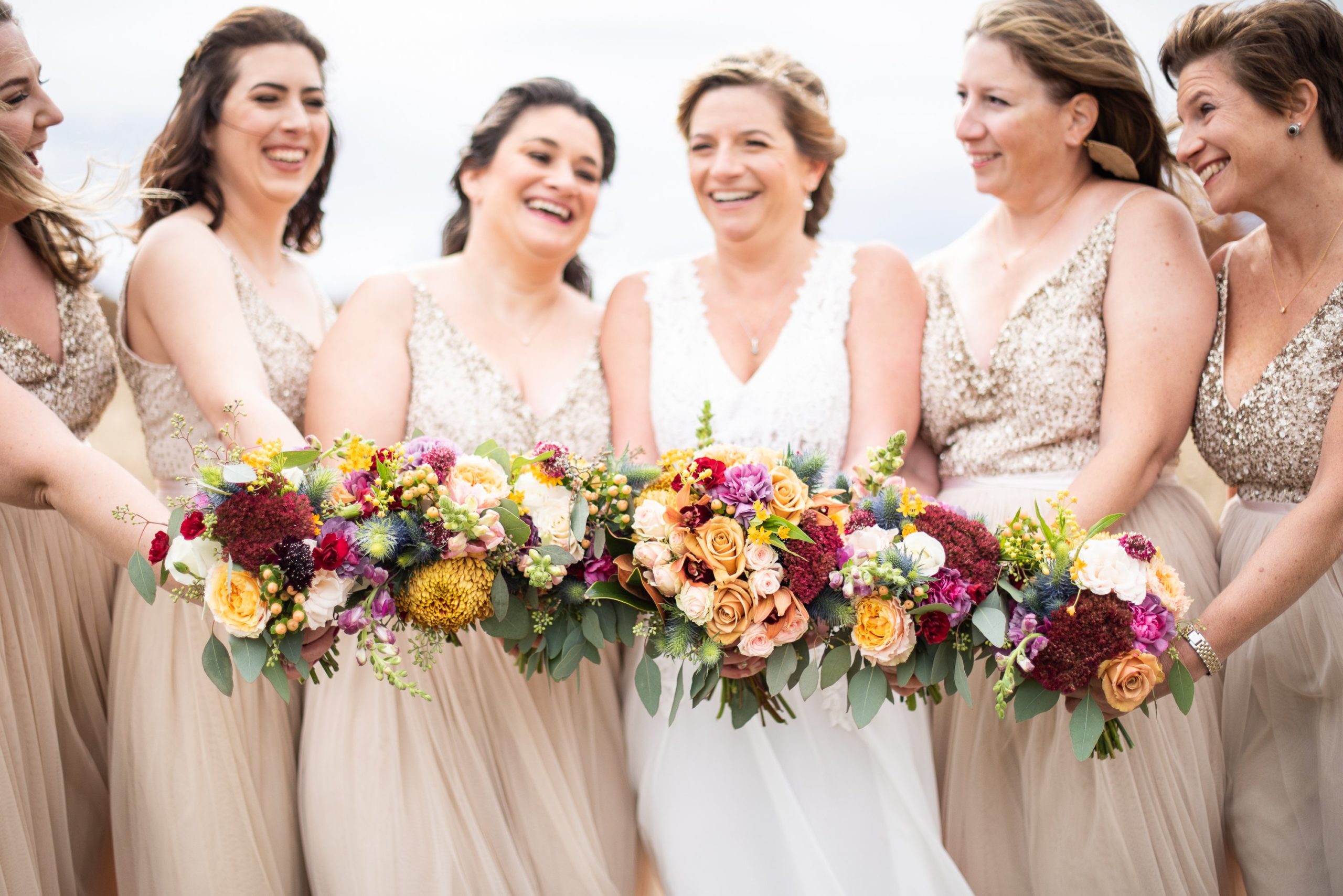 The tables at the reception were named after all the places the couple had visited together, infusing the event with more of the story they've shared together.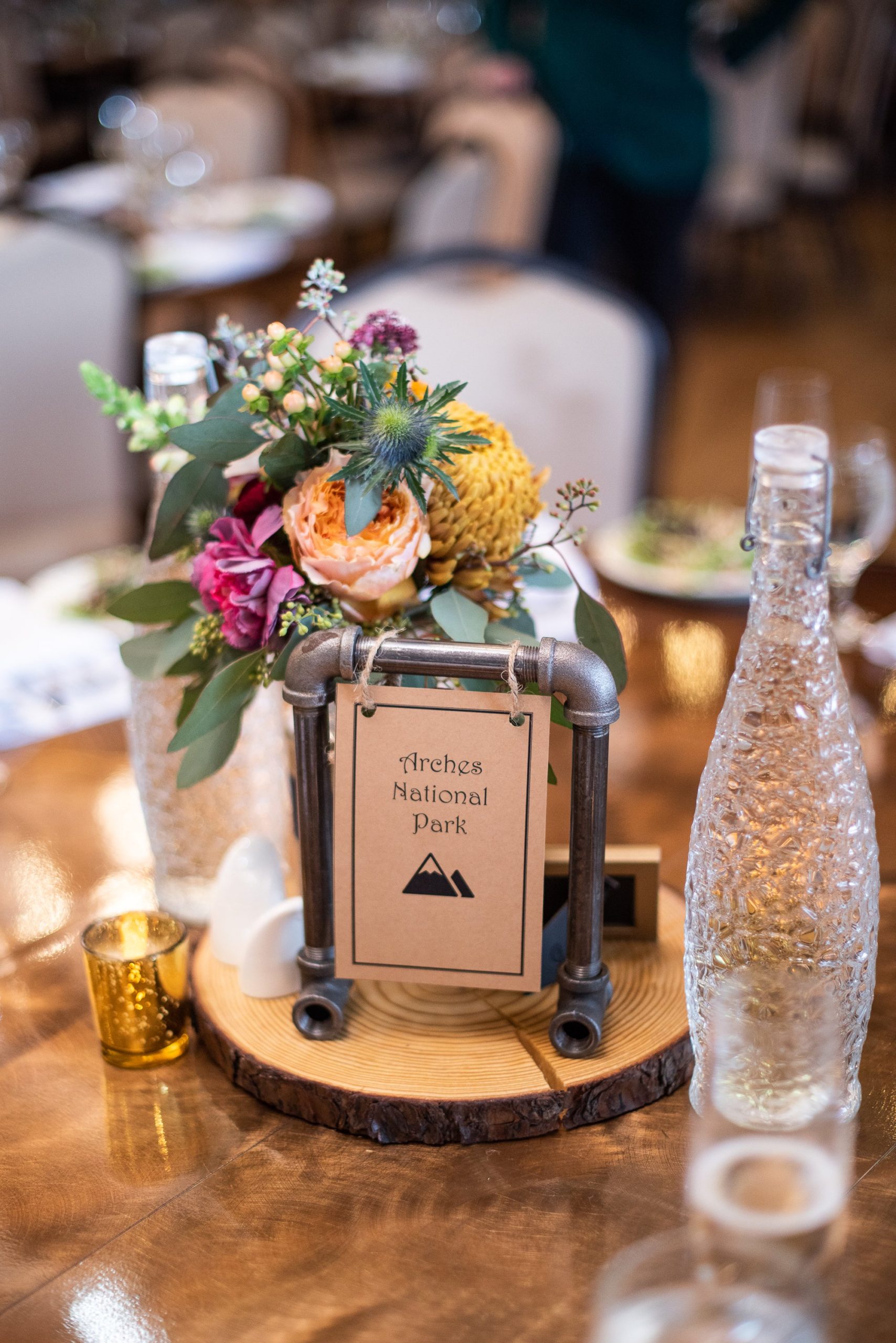 Josh and Anna's wedding was, from top to bottom, a celebration and a showcase of who they are and their love for one another. Cheers to the adventurous couple, and all their adventures yet to come!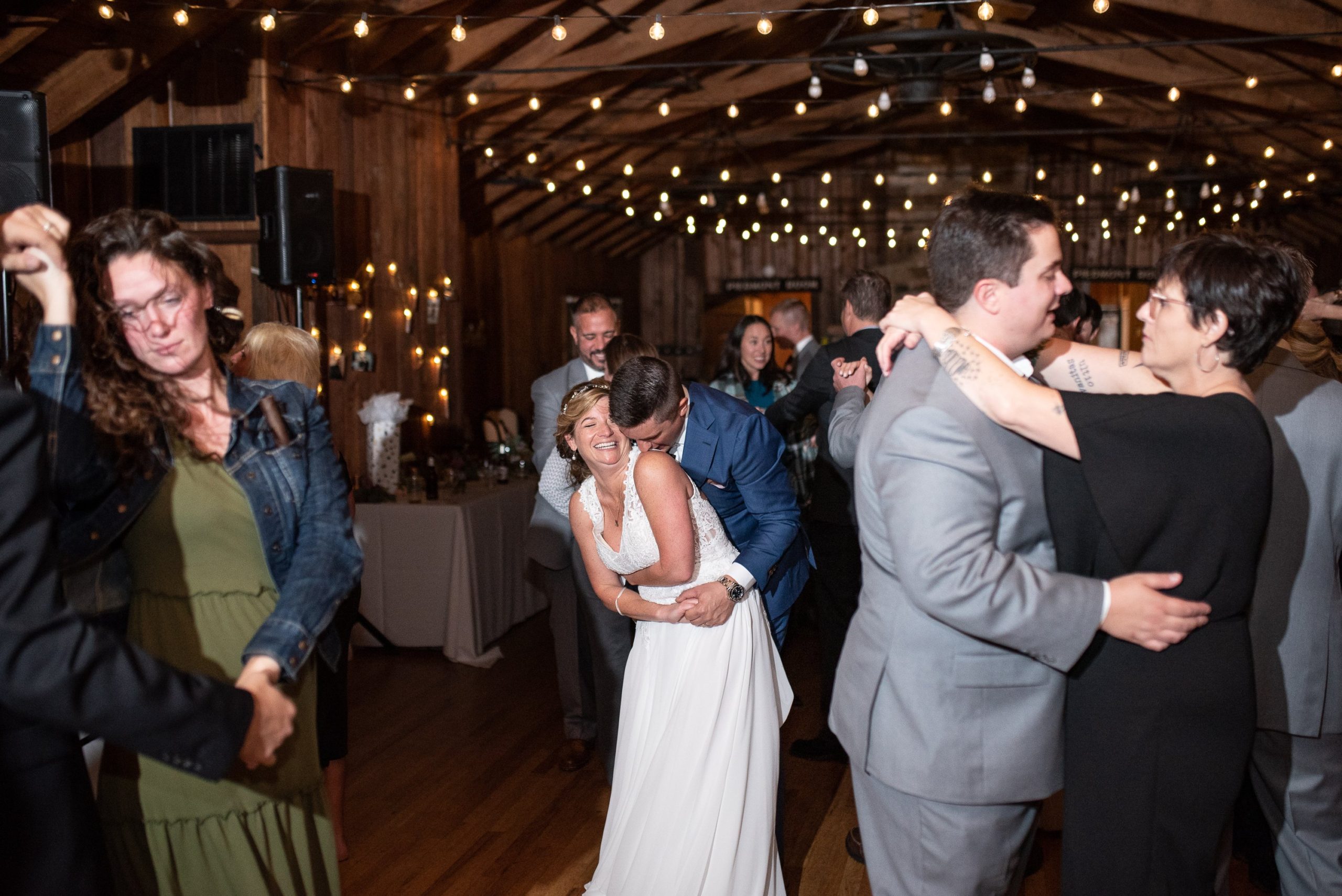 Photography: Nick Hanyok Imaging
Suit: Brimble and Clark
Wedding Coordinator: Wedding Muse