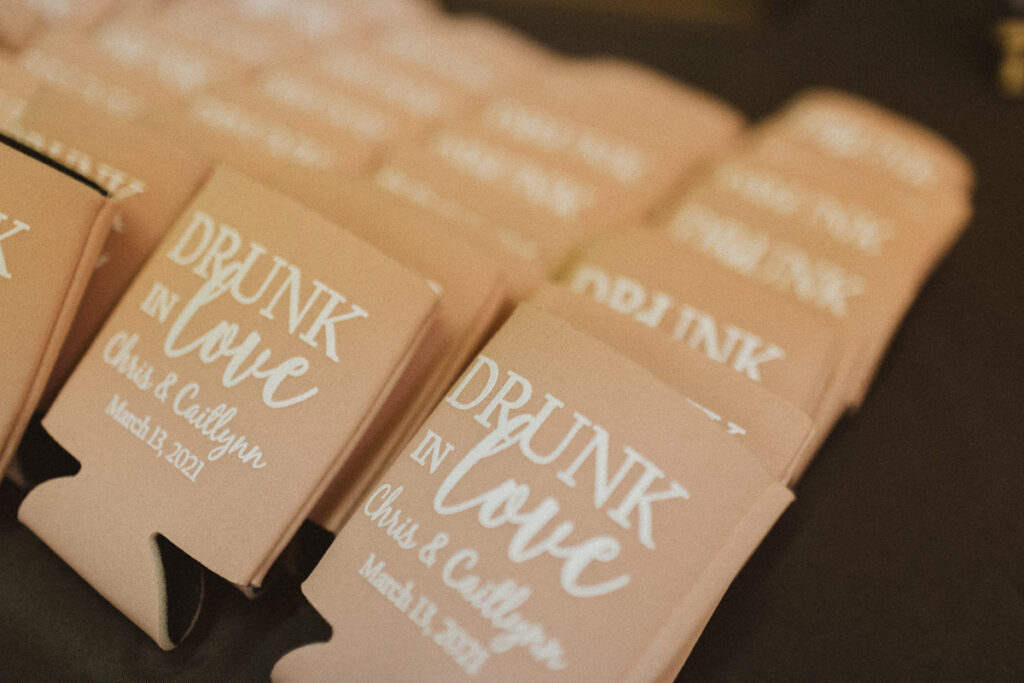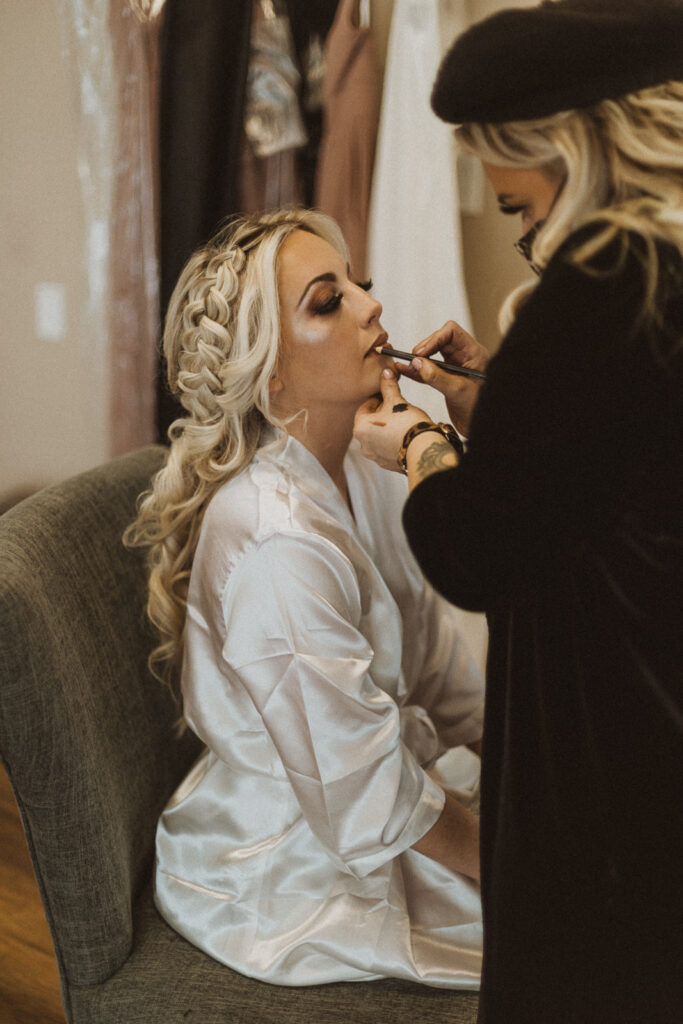 Caitlynn and Chris, our couple for this week's real Virginia weddings story, met in 2015 when Chris message Caitlynn on social media. "I was sick and he told me I needed some soup! He asked for my number one day and we finally started to talk. I always thought he was the most attractive man ever! When he asked me to meet for the first time at his house I was so nervous. When I went, he answered the door no shirt all abs! And burning his grilled cheese. We sat and watched movies till about midnight but before I told him my mom needed me home by 10 which wasn't true. I said it so I could leave comfortably if I didn't think this would go anywhere. But I stayed way longer!"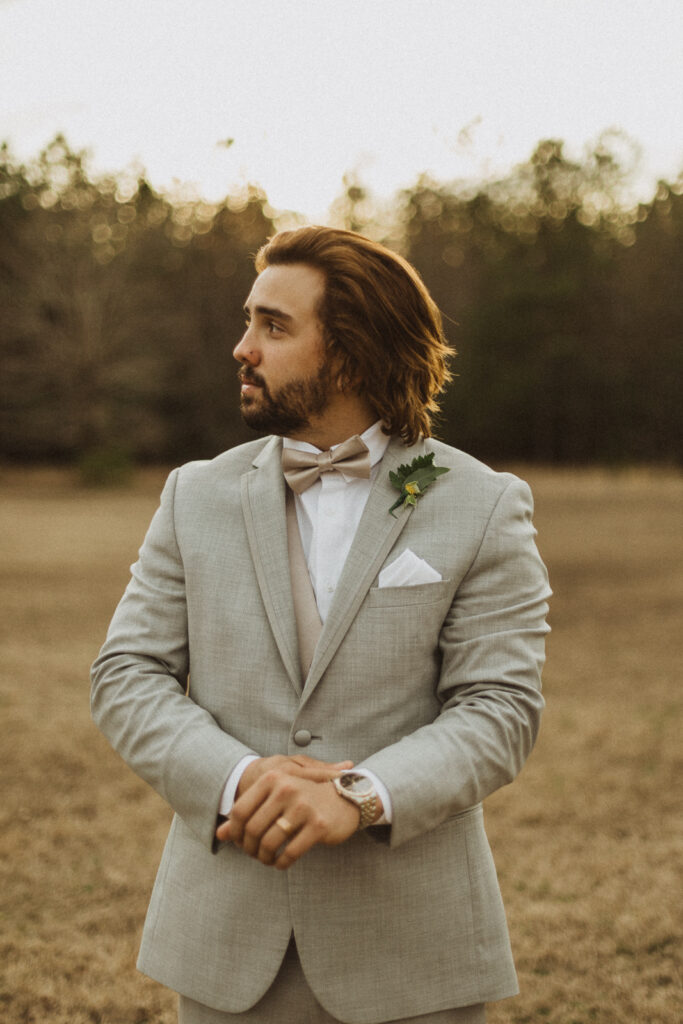 The couple enjoyed their first date at a Mexican restaurant where Chris took Caitlynn in his car (a 350z). "After we left dinner, he wanted to show off a little, of course, and this car started to try to race him and we spun out and hit the guard rail! He was okay. I fractured my shoulder and that was that our first date!"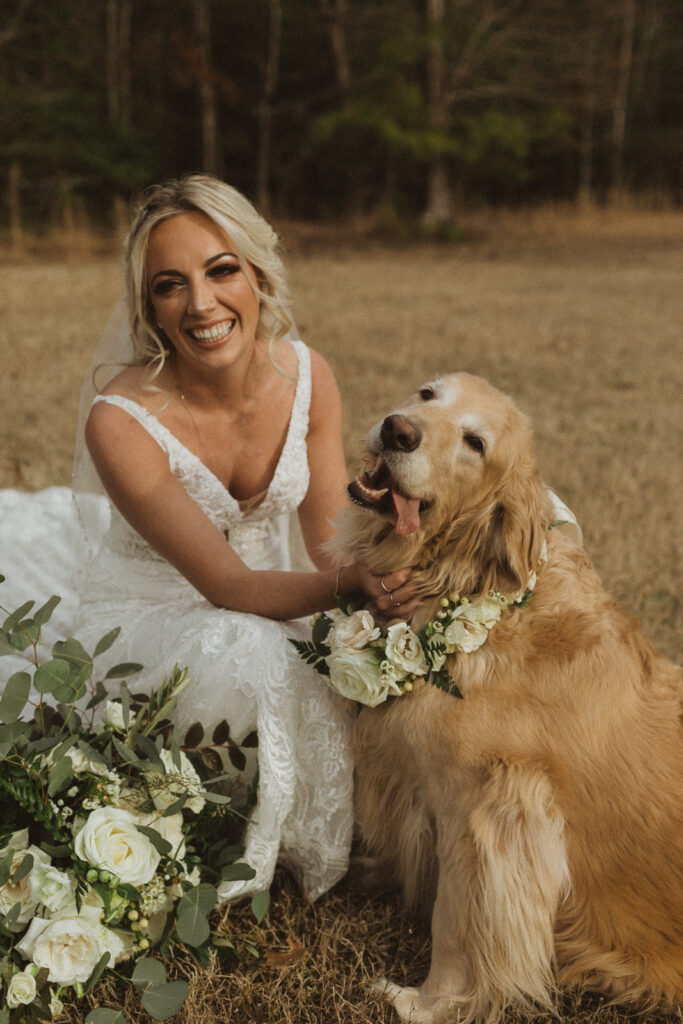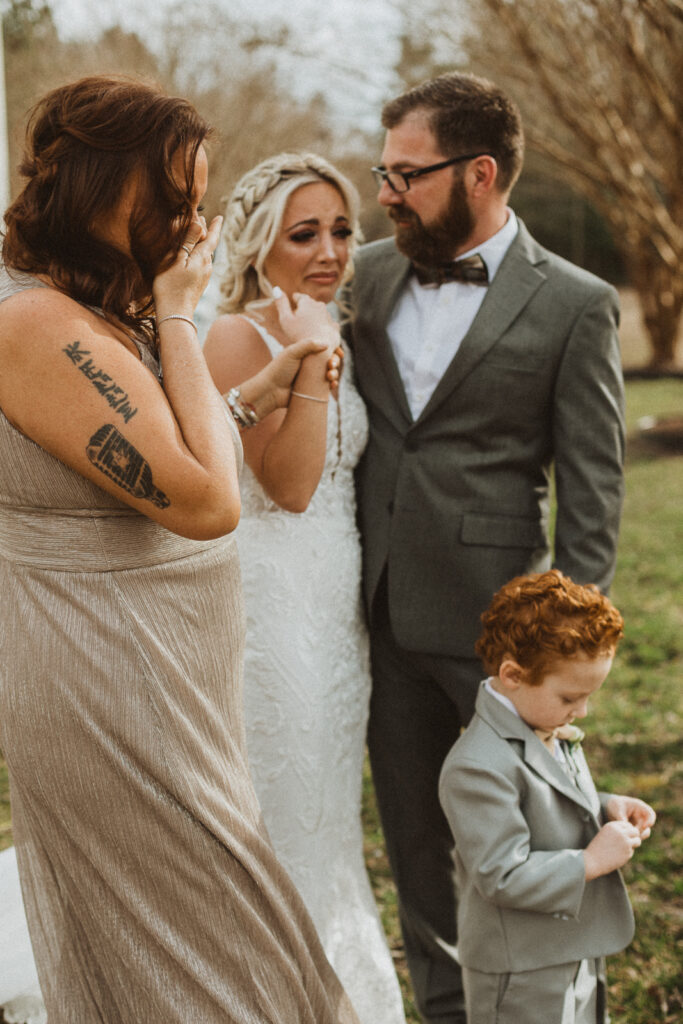 The Scoop:
Bride: Caitlynn, 25, service industry
Groom: Christopher, 25, shipyard
Wedding Date: March 13, 2021
Number of guests: 130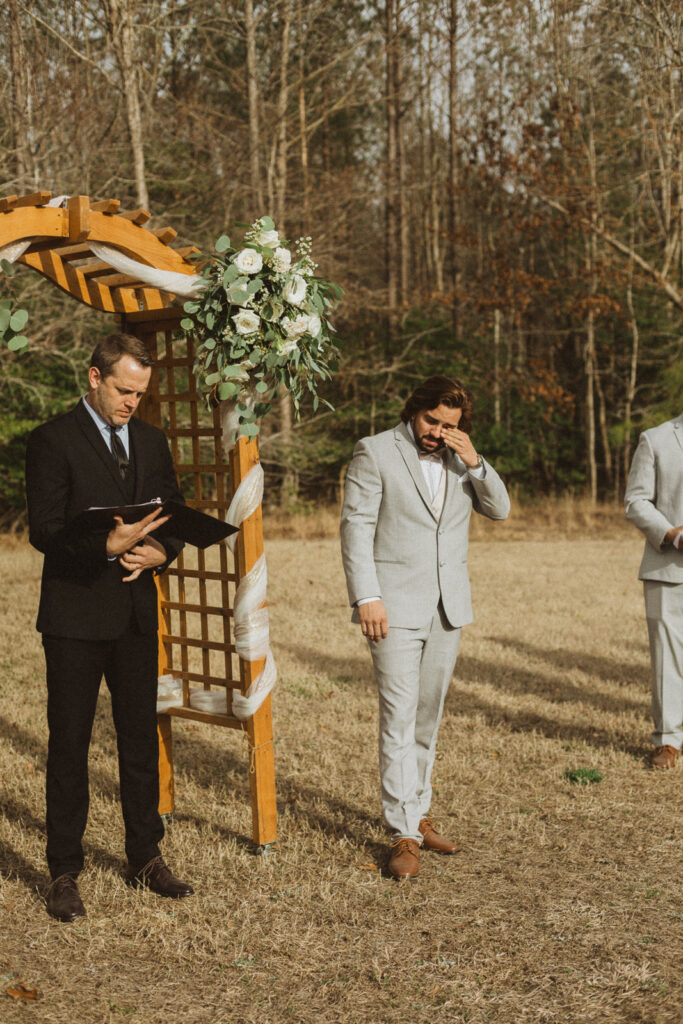 Caitlynn and Chris decided to tie the knot in 2020. "Due to the pandemic, we had to post pone our wedding three times. We had family still fly in to be a part of our day from Florida, Nashville and more. I also asked our cake lady to do a mustang of Chris' car on our cake to surprise him. It was amazing!"
Caitlynn's dress was a gorgeous mermaid style dress with lace and a long ivory train. Her necklace was an early wedding/birthday gift from Chris.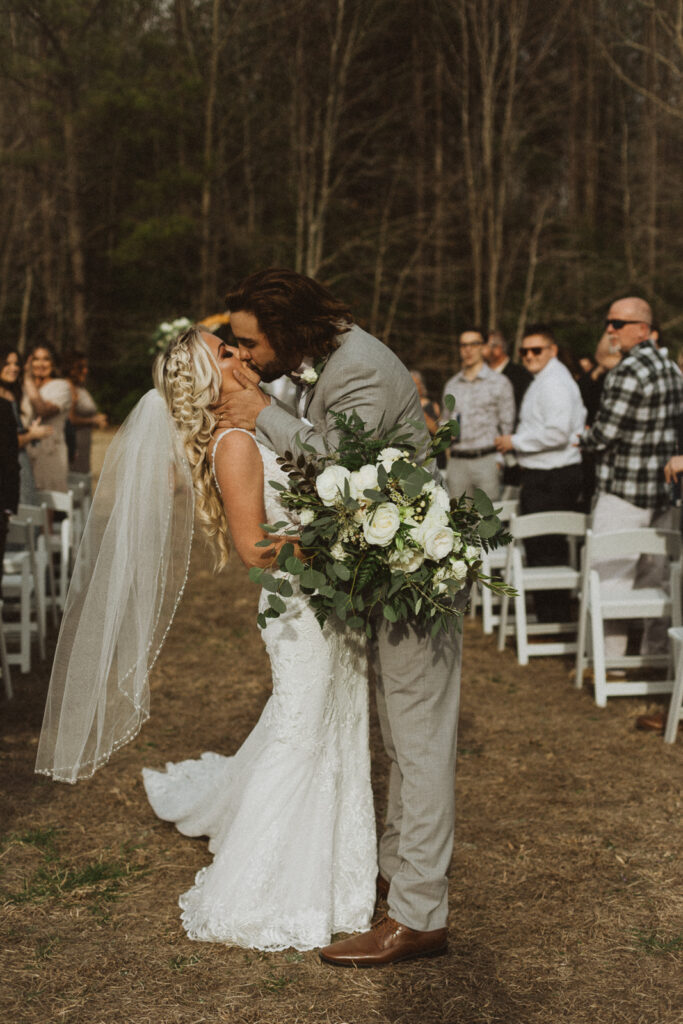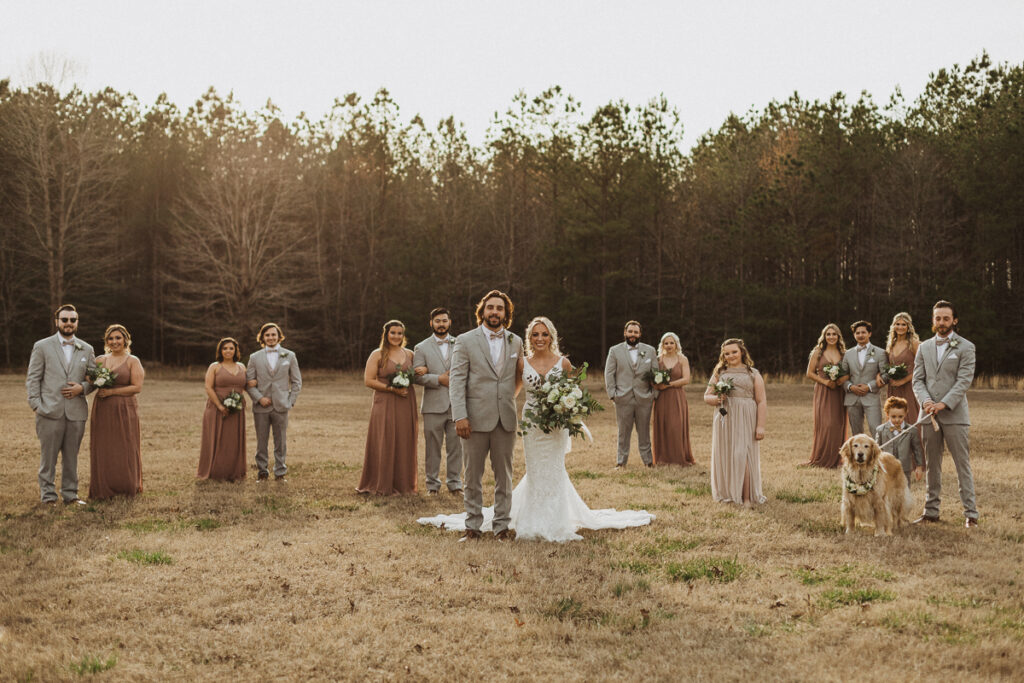 Each bridesmaid wore dresses in sienna. "My bridesmaids dresses were the one thing that was my favorite I would love to wear the dresses. We got them from an online boutique called Dessy Group. They had pockets! I chose the color sienna because it looked classic and not to over the top. The pockets were everything!"
One thing the couple especially loved about their venue was the openness of the land, along with the huge barn and house with a massive deck for the bar. "My family is more southern, so it made more sense to go with the barn – which was a hit."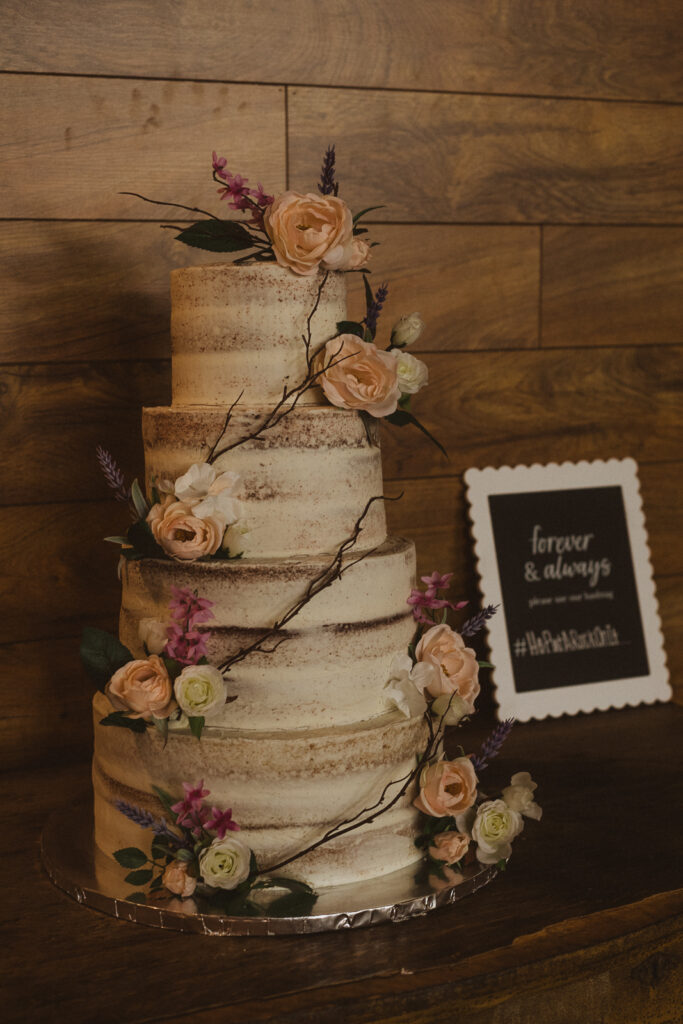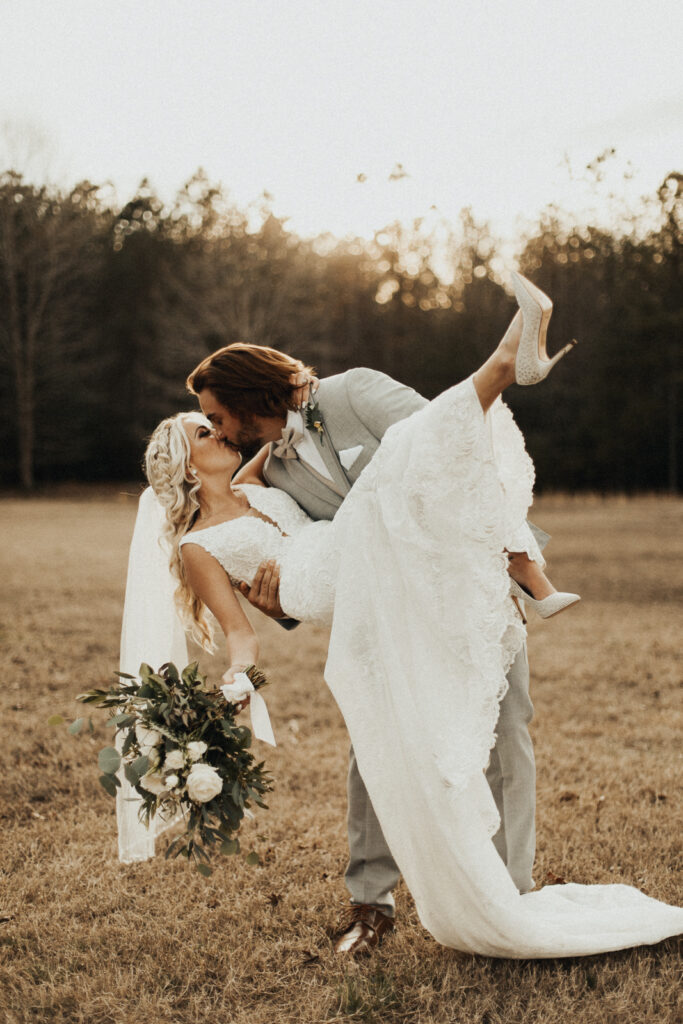 They are especially grateful for Chris' grandmother being able to attend. She has since passed, and they have sweet memories with her on their wedding day, along with photos of her always around him on the big day.
Caitlynn gives these words for future brides, "Enjoy every second – they fly by! Watch while you're at your table resting and soak it all in! The best day of your life by far."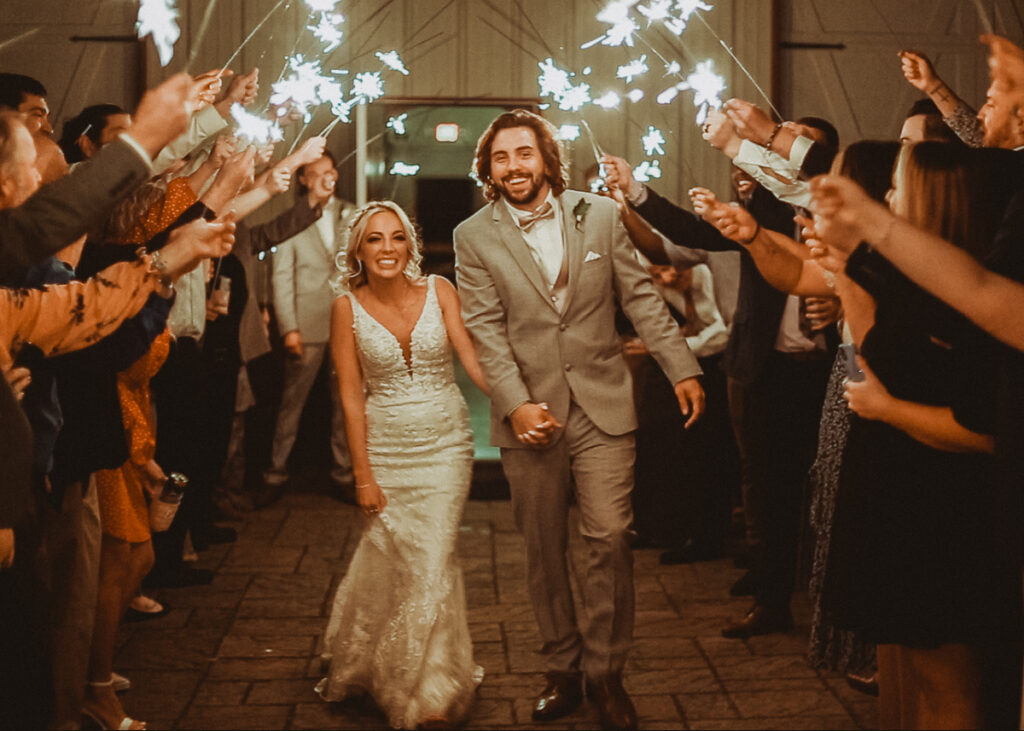 Vendor Credits
Venue: Harleys Haven in Windsor Virginia
Photographer: Miranda Crysler
Gown: Studio I Do, Virginia Beach
Veil & Shoes: David's Bridal
Bridesmaid Dresses: Dressy Group
Hair/ makeup: 3 Bowls of Color Hair Salon
Formal: Men's Wearhouse
Invitations: Shutterfly
Catering: County Grill Smokehouse in Yorktown Virginia
Flowers: Riverwood Designs
Favors: Totally Promotional
Music: Jeff at Complete Weddings and Events
Cake: The Cheesecake Lady
Honeymoon: Secrets Montego Bay Jamaica