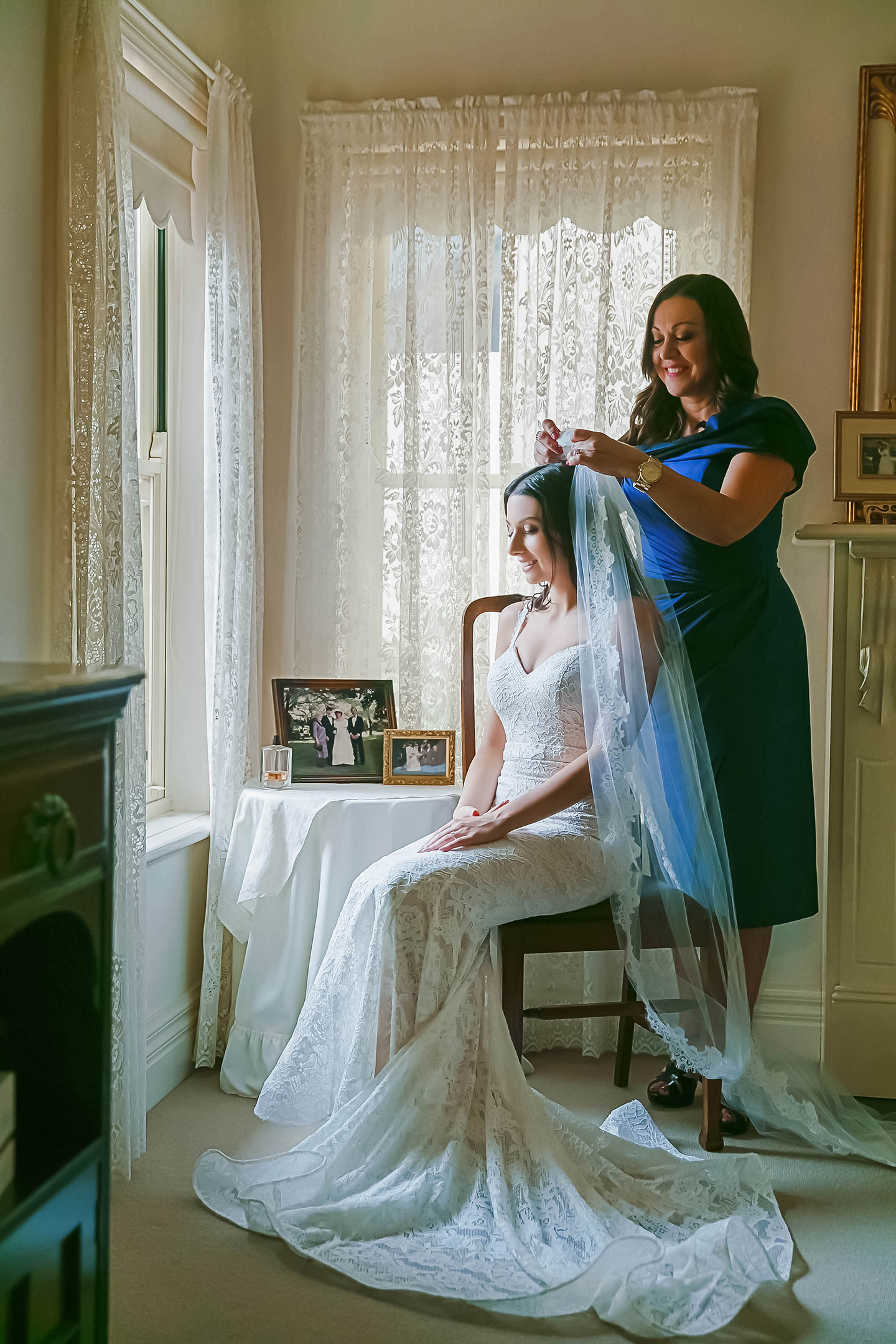 In March of 2017, Elly was all dressed up in a gorgeous lace gown to marry her high school sweetheart, Jason.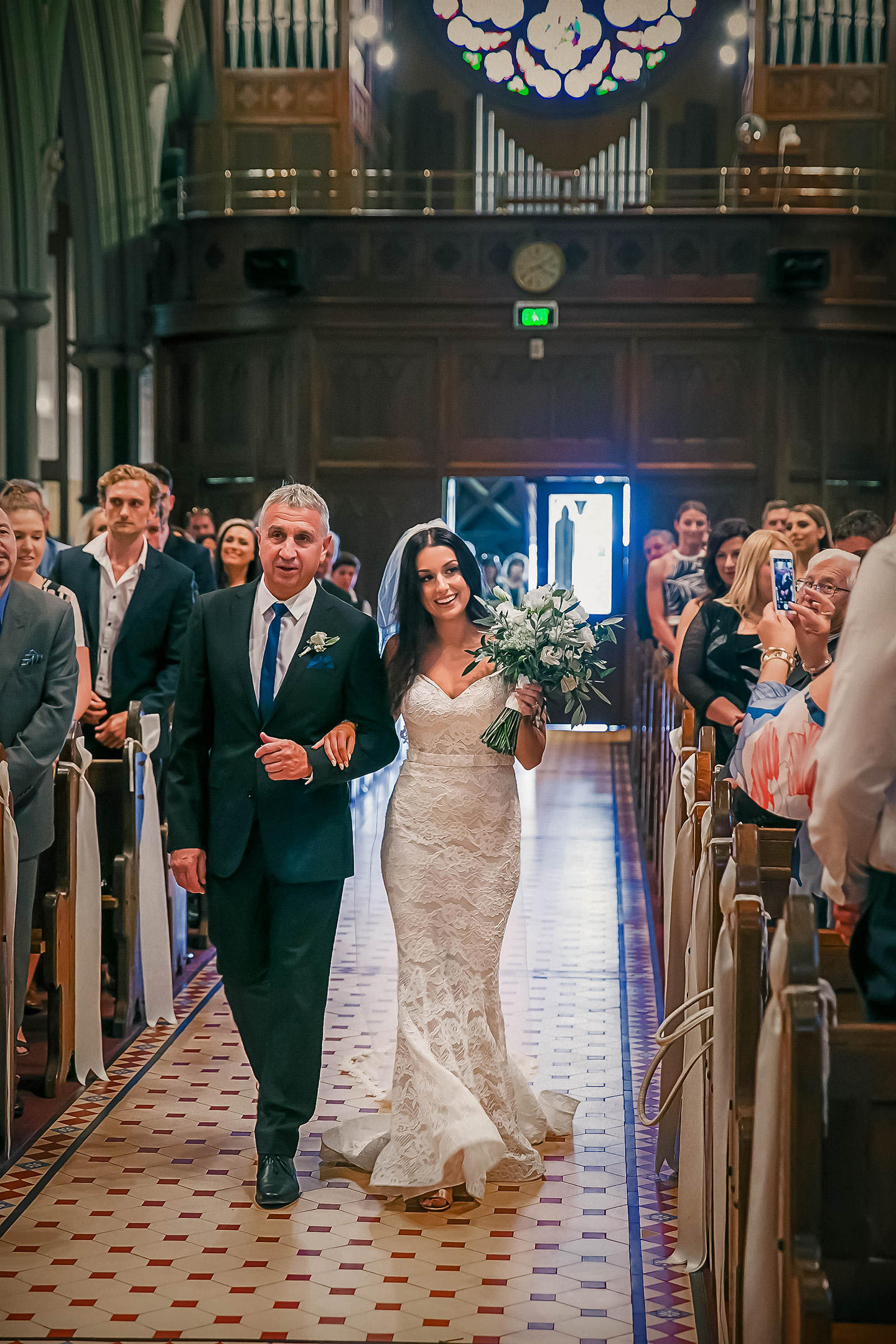 All eyes were on her as she walked down the aisle of the beautiful church.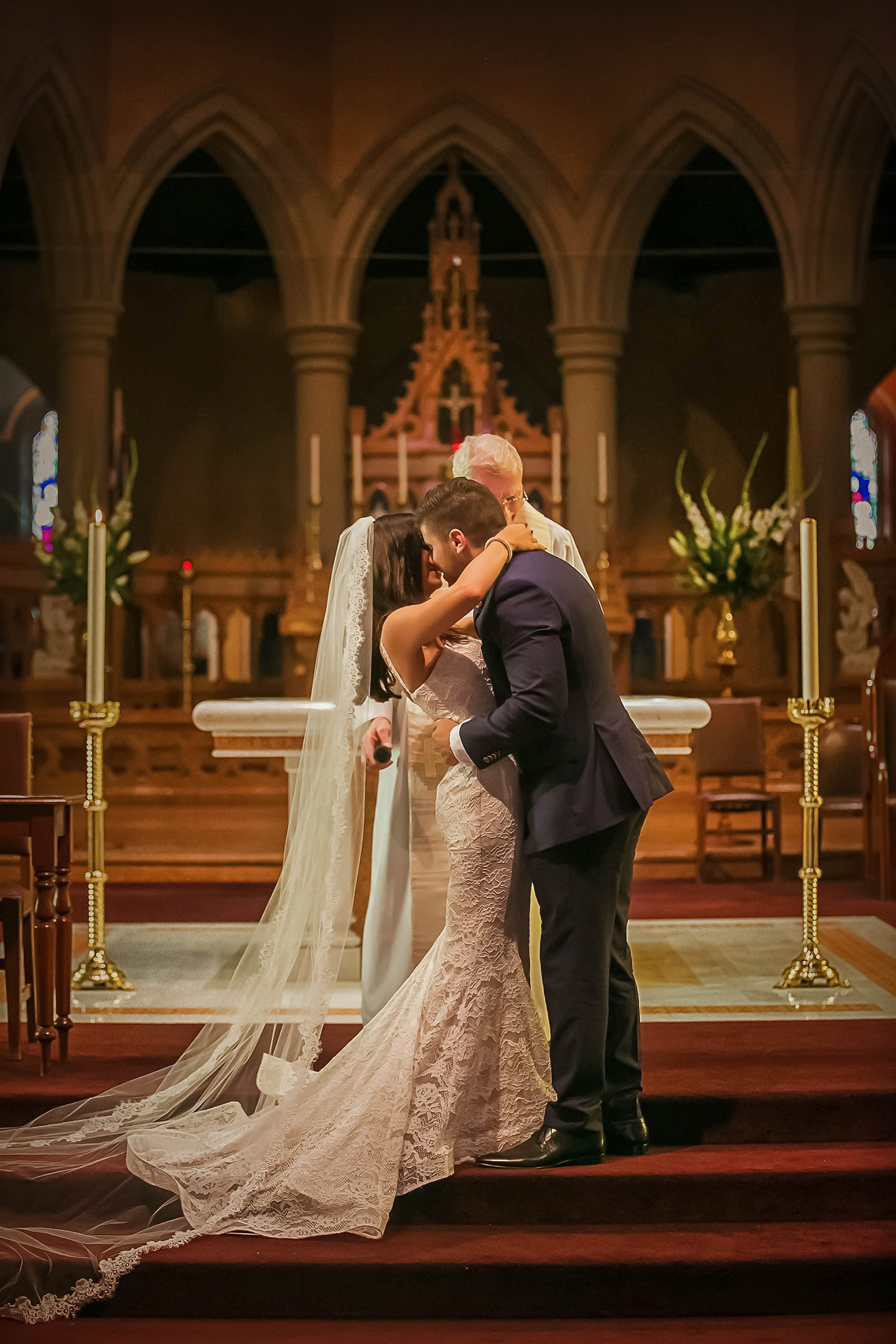 Jason had proposed to Elly in New York City on a snowy evening that happened to also be her birthday! With a kiss, the promise he made that eventful day was fulfilled!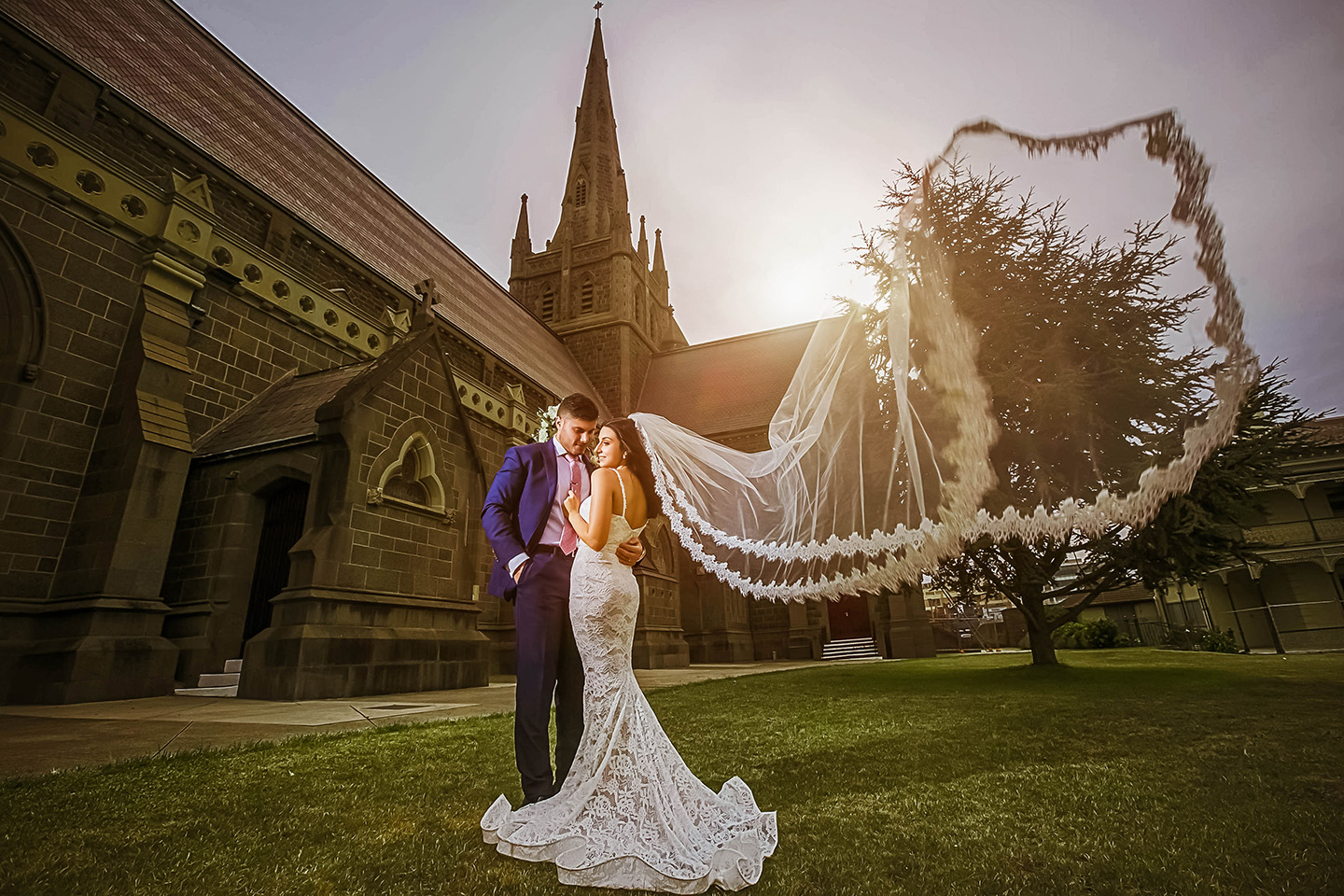 How gorgeous are they?!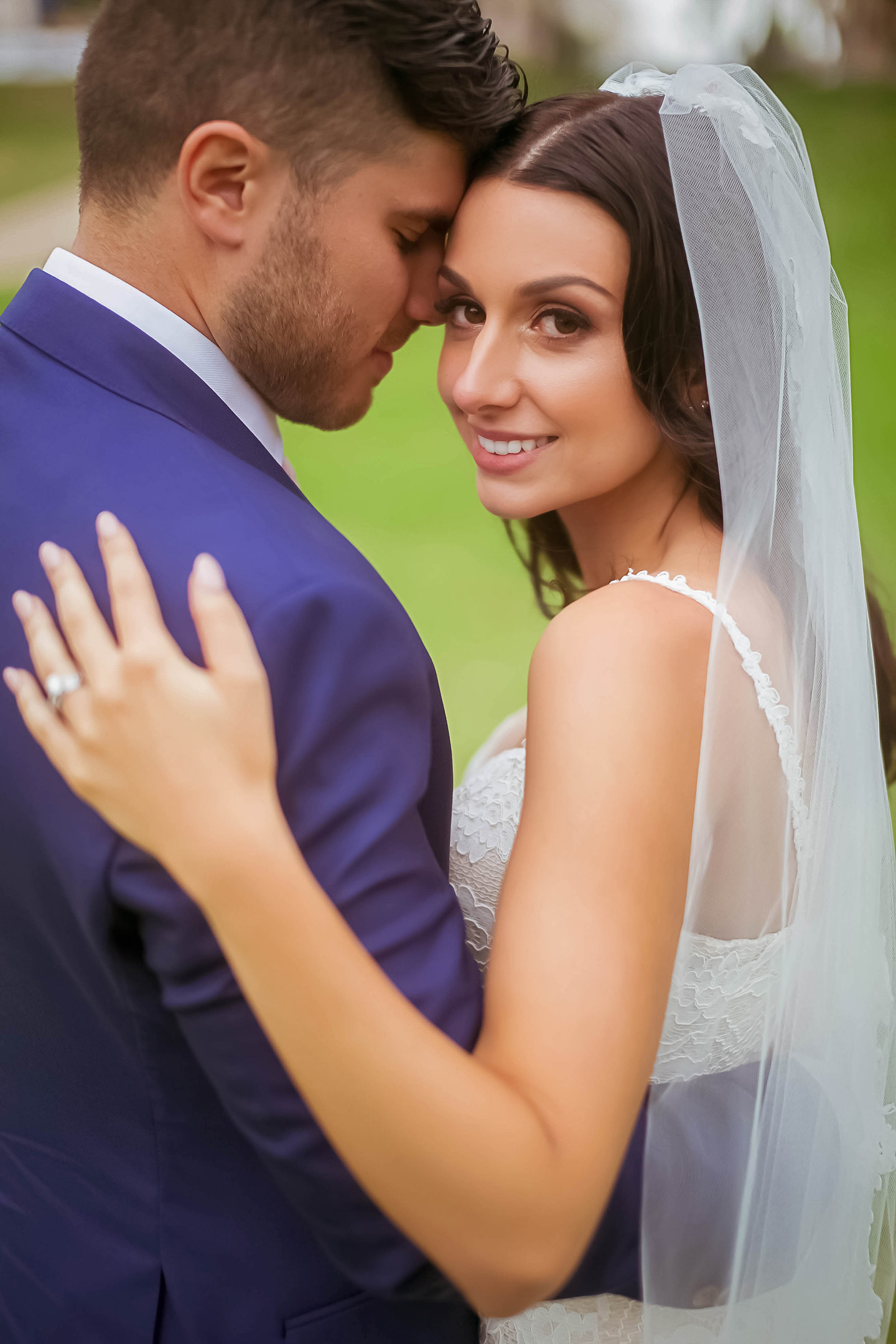 Ahhh wedded bliss ?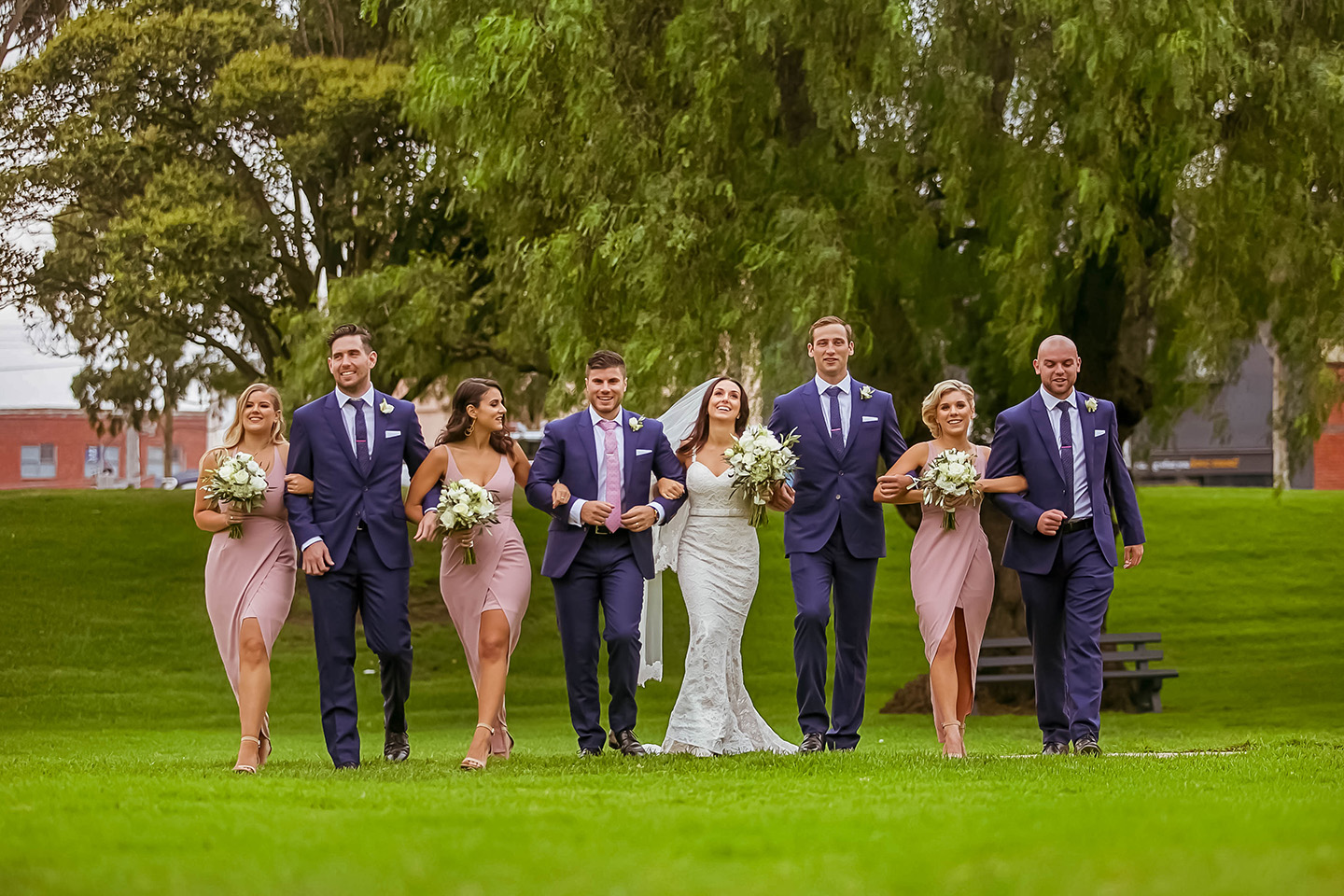 I love the bridesmaids' blush dresses! They contrast very well with the groom and his men's blue suits!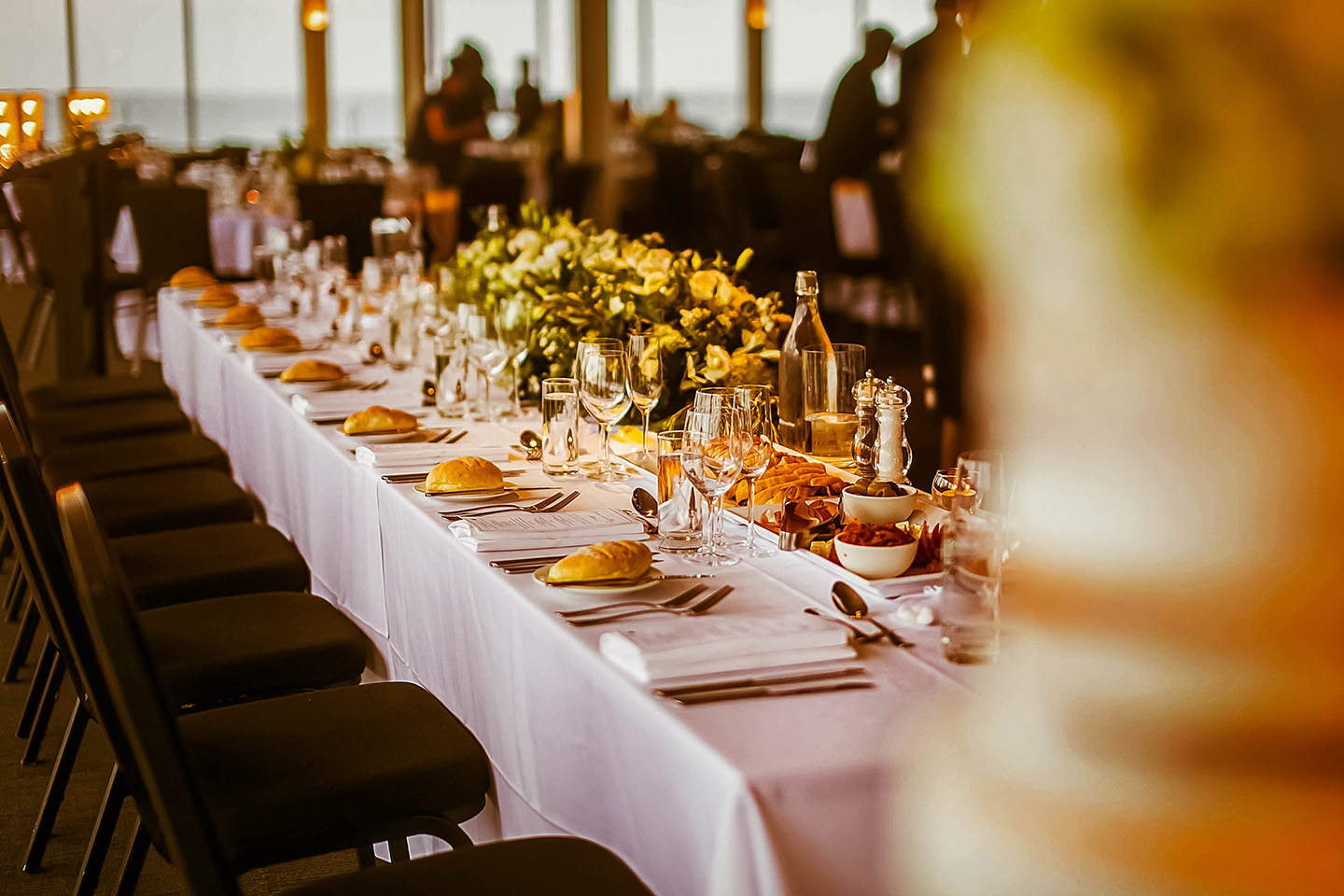 The reception took place indoors and I love that the tables were decked out with bread and appetizers! As a usually hungry wedding guest, I really appreciate this gesture!
And their naked cake was ?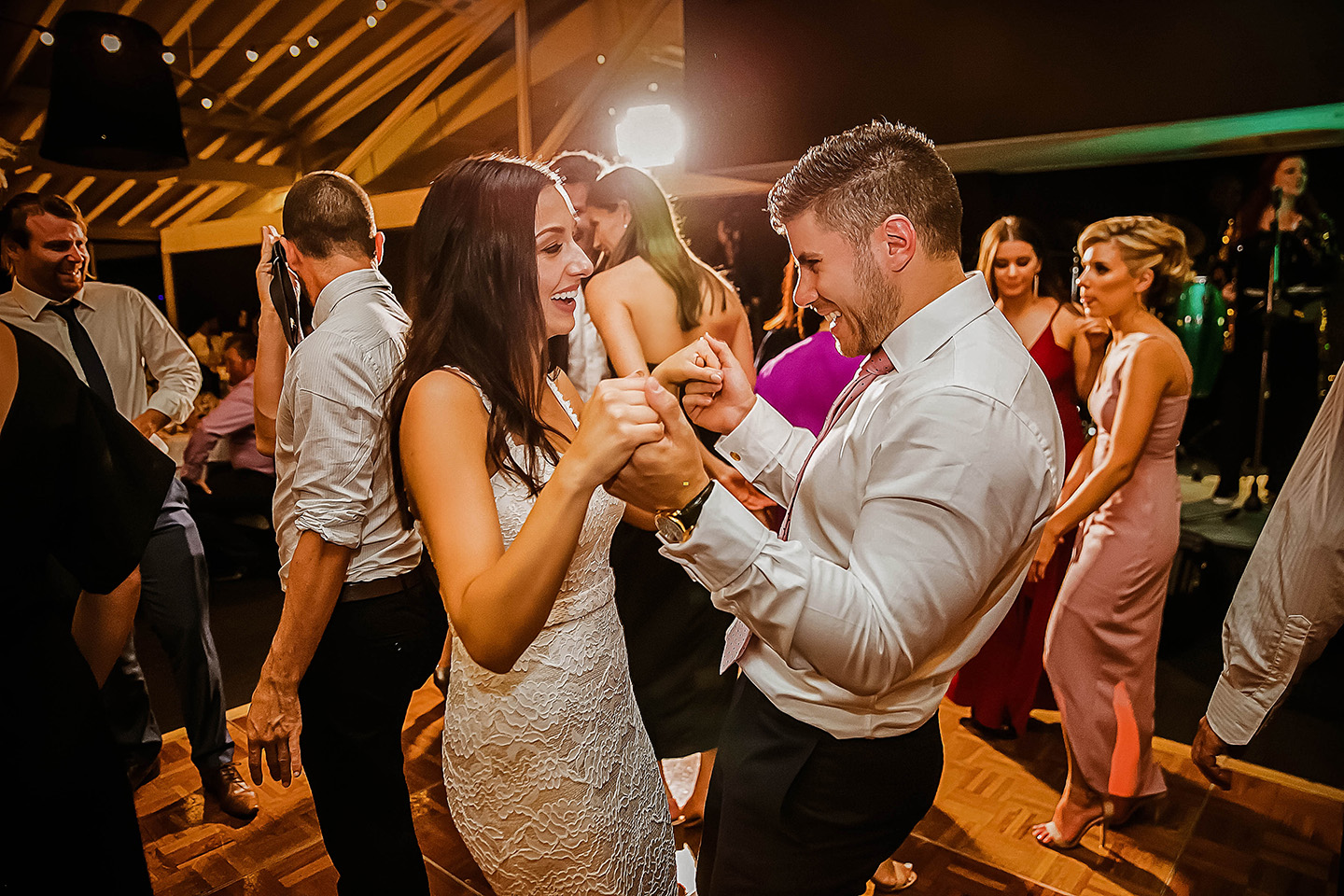 Congratulations Elly and Jason!
From the Bride:
What was your favorite detail from the day? "The whole day was amazing! But it was lovely to sit in the wedding cars on the way o our photos destination and have some time out with each other."
What advice would you give to a future bride? "To book everything as in advance as possible, most things I booked about 10 – 11 months before, and not to stress too much, everything will fall in to place."
Dress: Pearls & Roses Bridal – https://www.pearlsandroses.com.au/
Makeup: Studio Three
Hair: Newtown Hair
Shoes: Nude Footwear – http://www.nude-footwear.com/
Accessories: Pearls & Roses Bridal
Bridesmaids Dresses: Pilgrim
Grooms Suit: TM Lewin – https://www.tmlewin.com.au/
Photographer: Dreamlife Melbourne – https://dreamlifewedding.com.au/
Stationery: Adorn Invitations – www.adorninvitations.co.uk 
Cake: Blue Butterfly Cottage
Welcome Signage: www.inktankprinting.com
Food: The Pier, Geelong
Flowers: Smellies
Ceremony Venue: St Mary's of the Angels Basilica.
Reception Venue: The Pier, Geelong
Want to be featured on this weekly online blog? Just email us! Want to be featured in our printed magazine? Just email us! **Being on this online blog does not hinder or guarantee a wedding will be in the printed magazine, both are up to the discretion of the publisher, Angeline Frame. If your wedding has been chosen for print, she will reach out to you directly.** Thank you for following Virginia Bride Magazine! Stay tuned for more weddings and the best Bridal Shows in Virginia!