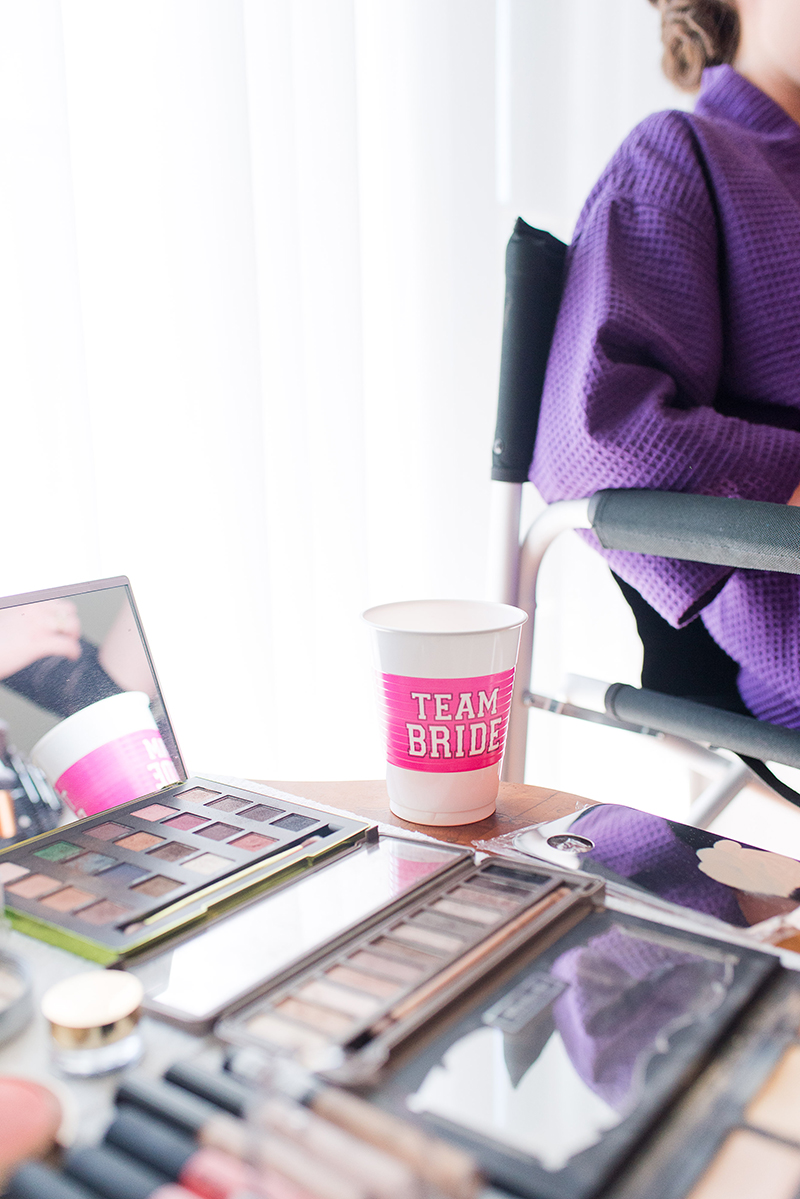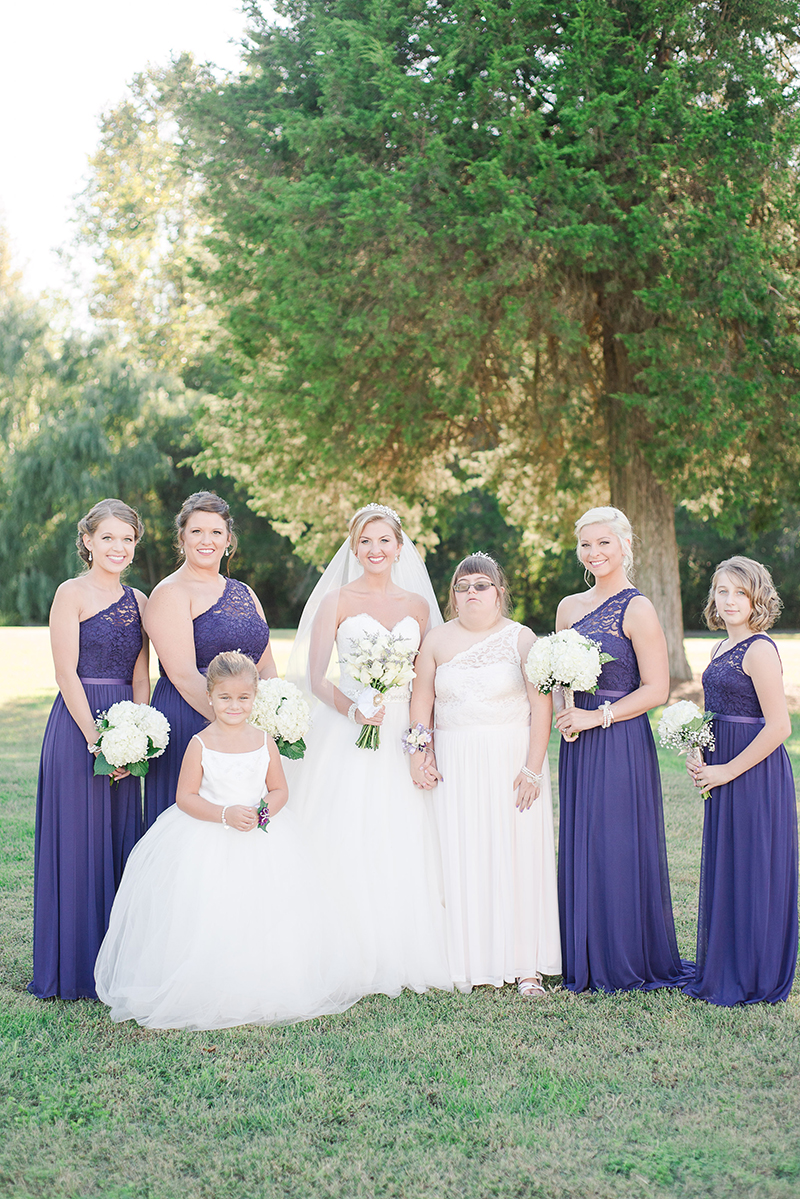 What a team they make! Jordan's sweetheart neckline ball gown made her look just like a princess. Her maids also looked royal in purple and how cute is her sister next to her, also dressed in white.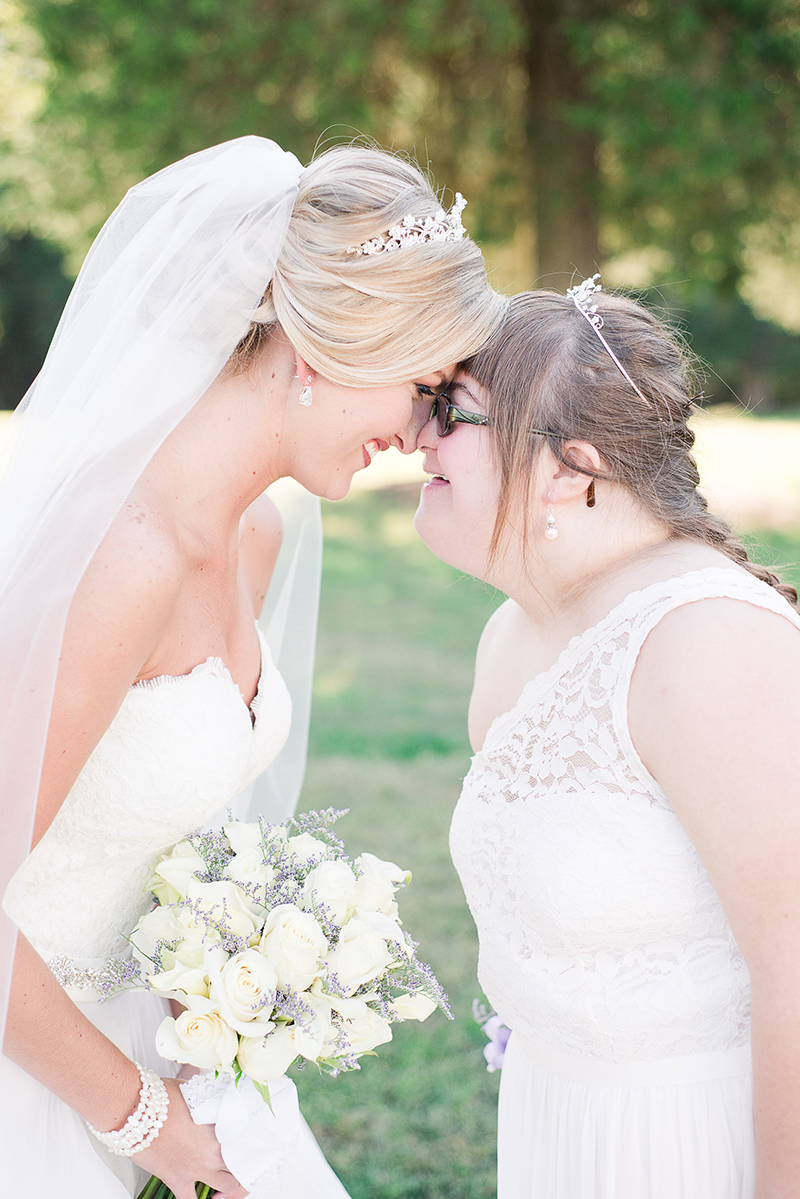 Jordan said her favorite detail of the day was that she and her sister wore matching tiaras. Cue my heart melting!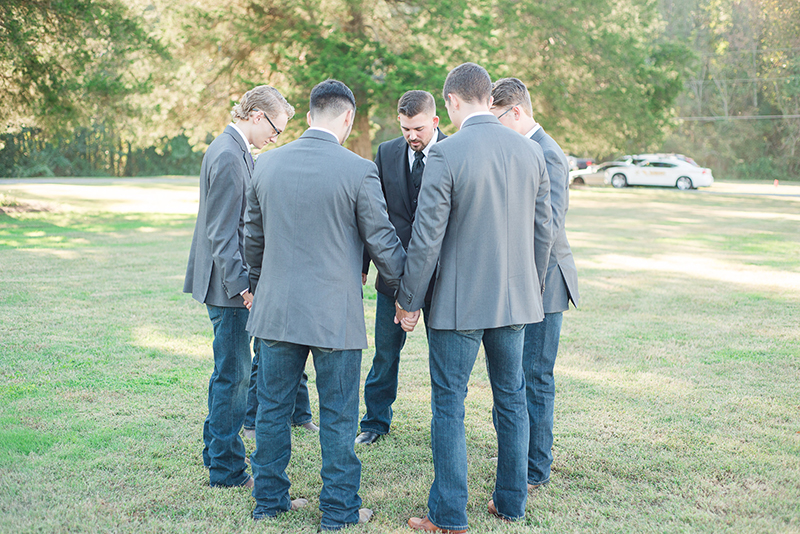 They decided not to do a first look so before the ceremony, Blake and his friends prayed then took their places at the alter.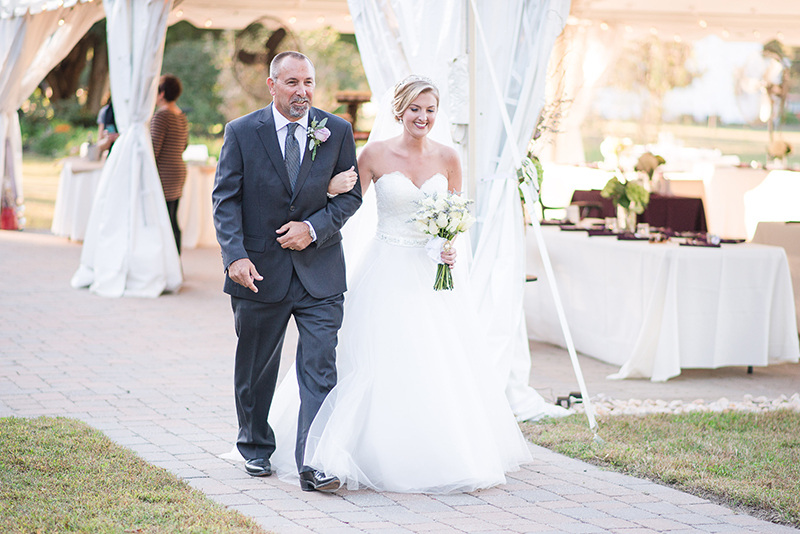 To keep from crying, Jordan said she and her dad laughed the whole way down the aisle. Isn't she stunning?!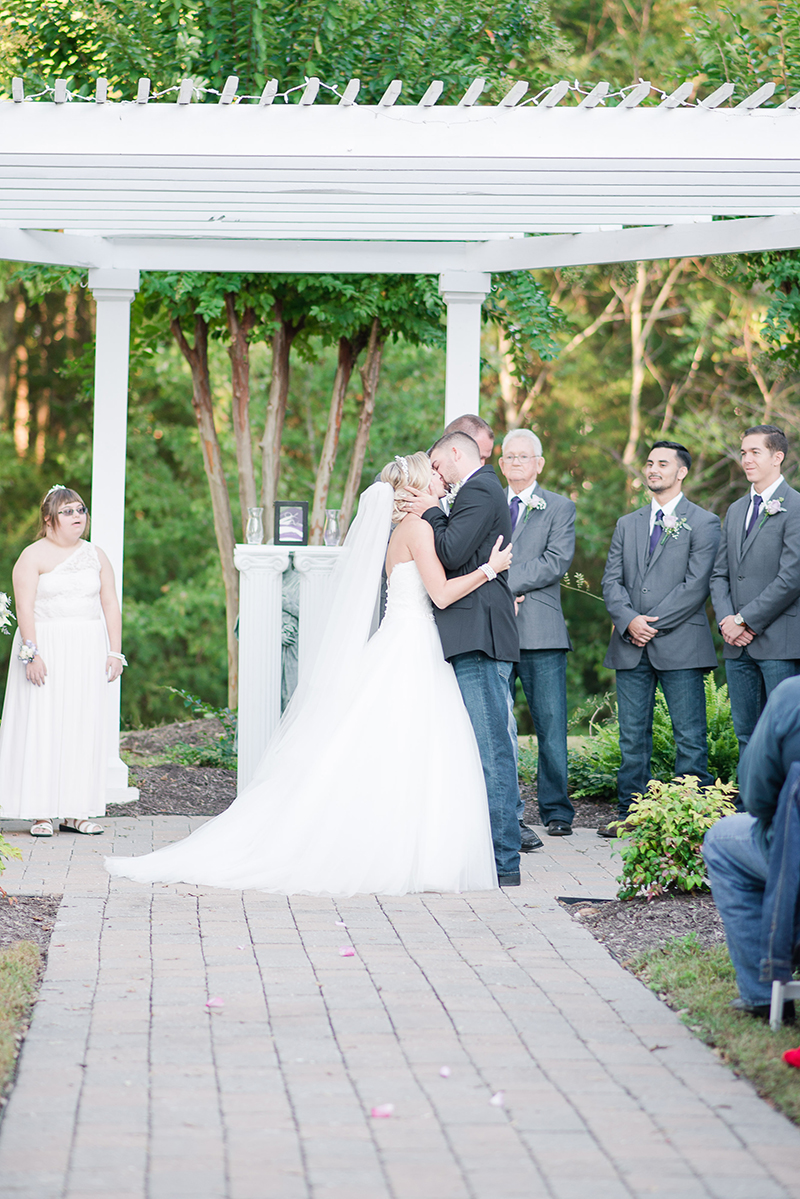 With a kiss, Blake wifed her up!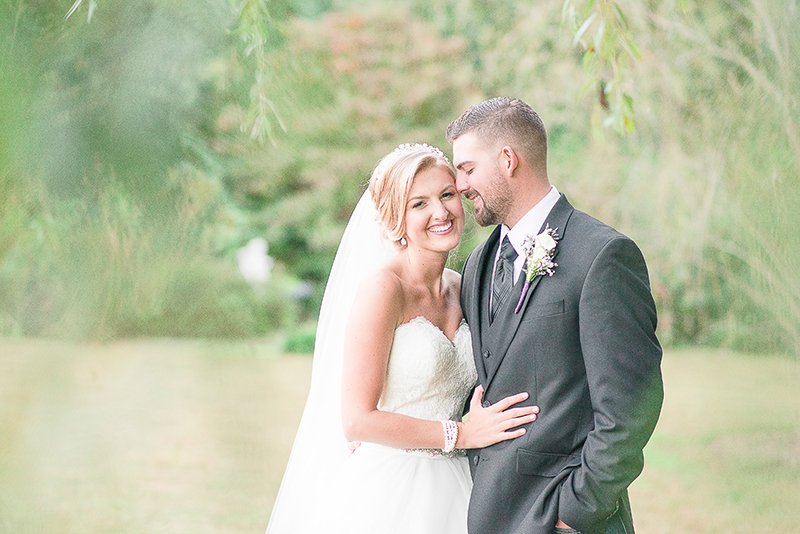 What a sweet pair they make…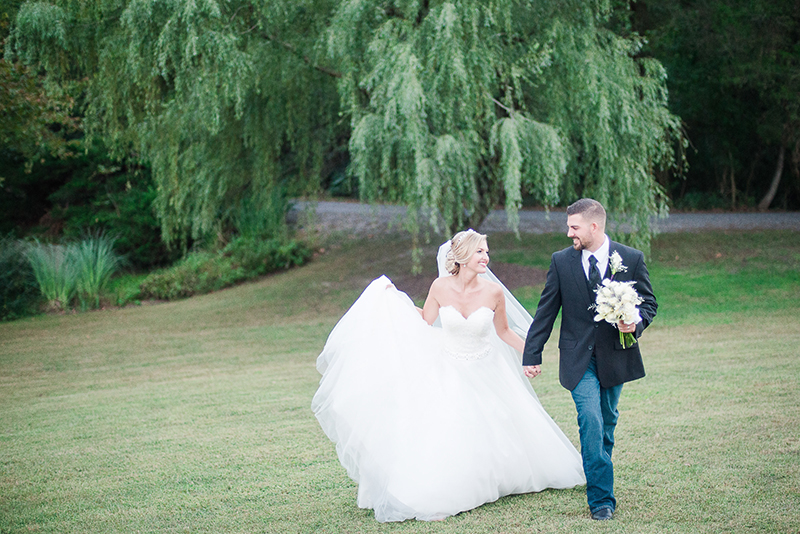 Ahhh and I just love when a groom carries the bouquet for his bride…it's like he is already trying to lift her burdens.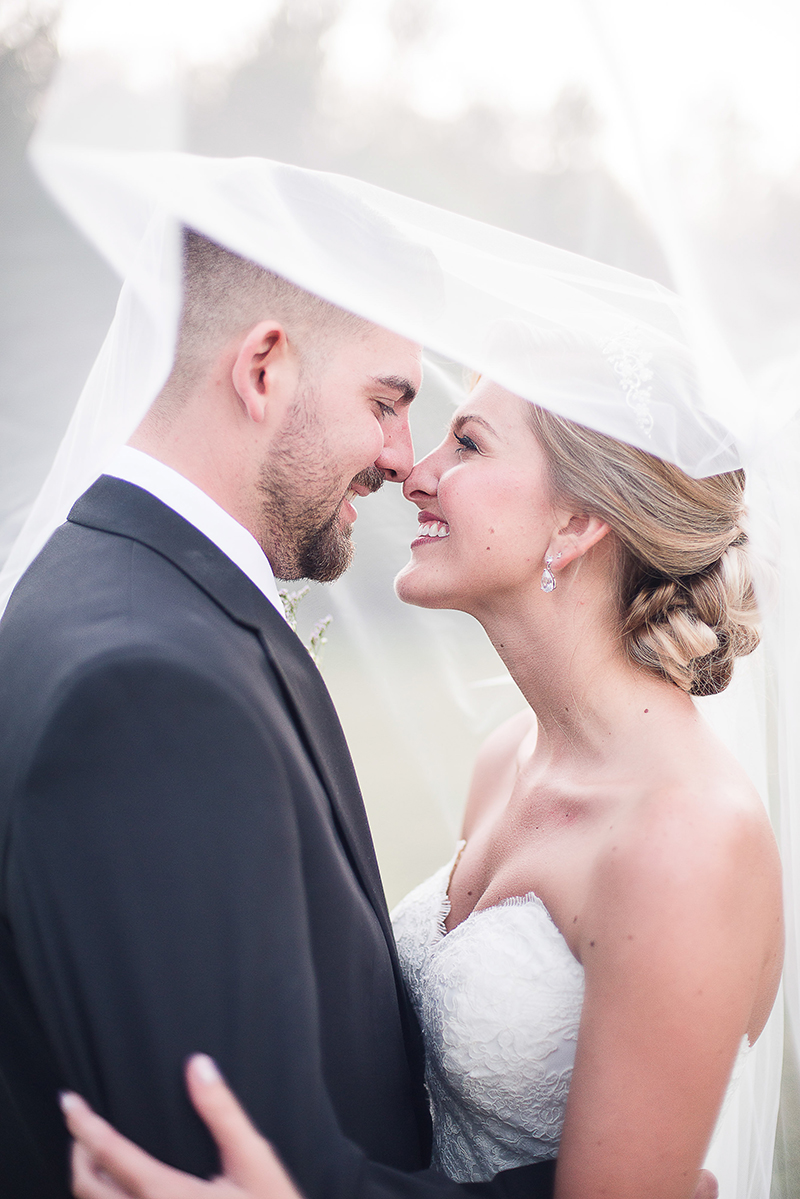 The reception was also outside and each guest got to have one of these adorable jars of apple cider mix to take home with them.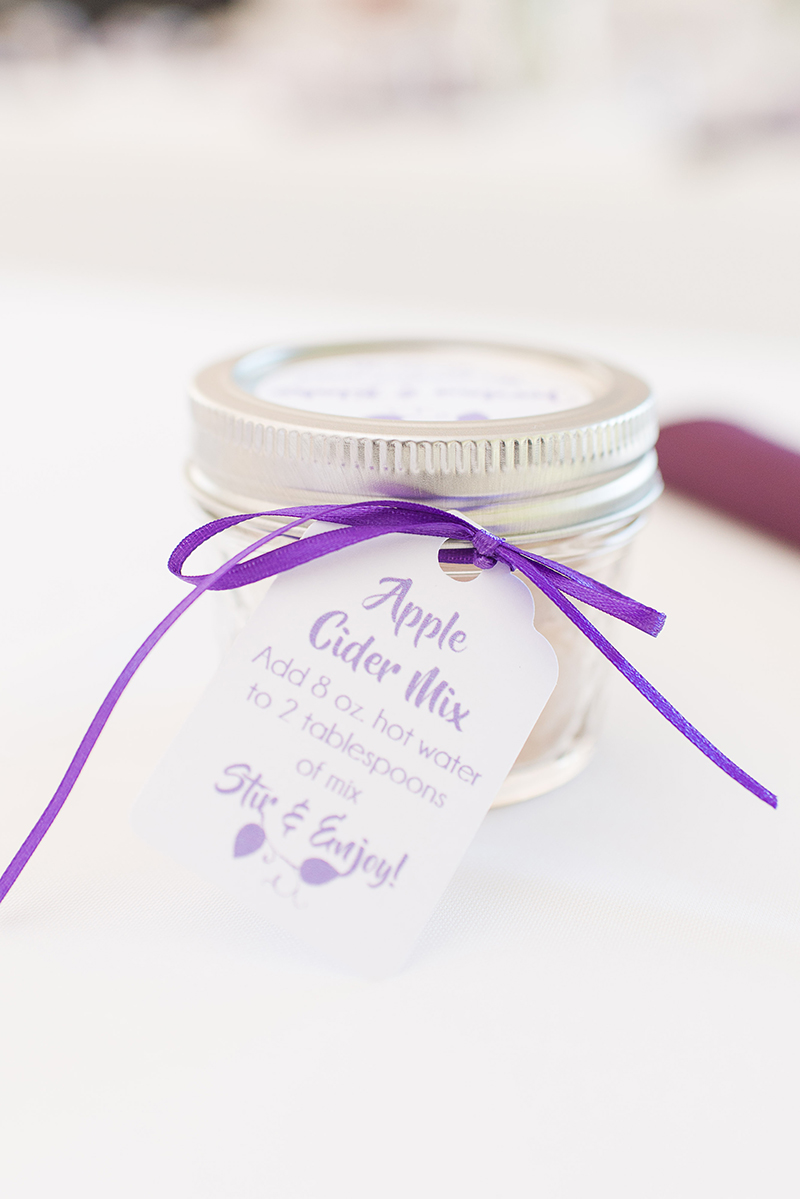 What a cute idea, especially in October!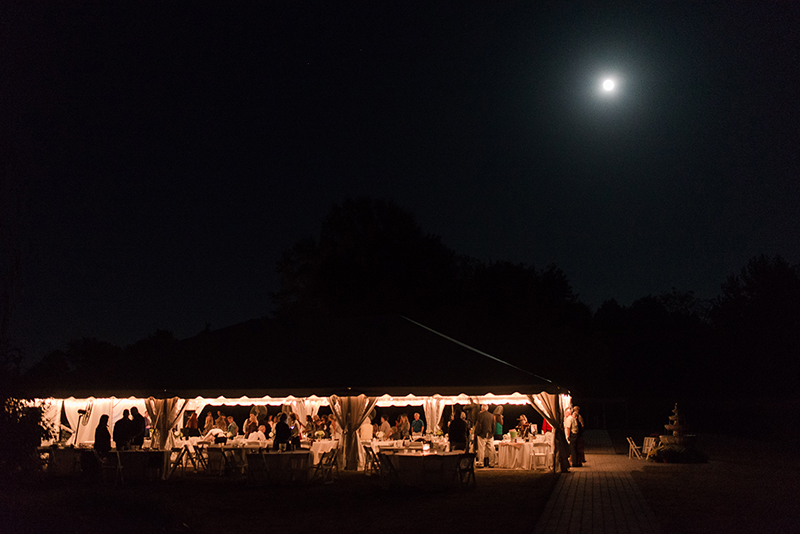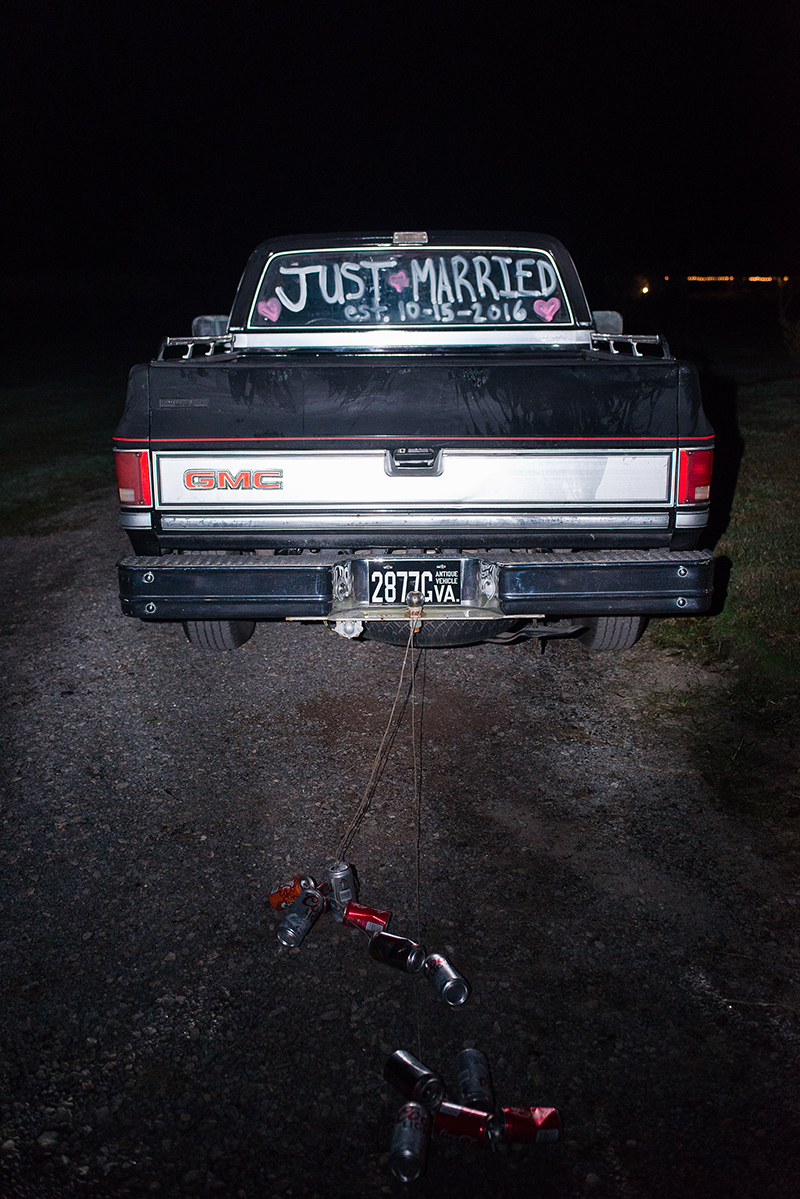 The perfect country getaway car for the cutest country wedding!
What was your favorite detail from the day? "My favorite detail would have been my sister's tiara. She wore the 'junior' version of the one I wore, which my mother in law let me use as my something borrowed. That was a big deal for me and was so special, and my little sister matching me was even more special. And also seeing my husband crying when he saw me!:)"
What advice would you give to a bride to be? "My advice for any bride to be would be to follow your heart, and not let anyone try and change anything about your day. Do what makes you and your future hubby happy! It will mean way more in the end, than trying to please everyone else. I wish I would have taken this advice when it was given to me over a million times!"
Virginia Bride Magazine features the best Virginia Weddings and Virginia Bridal Shows. Find it  all in one place. Check our blog posts regularly for the latest show information.