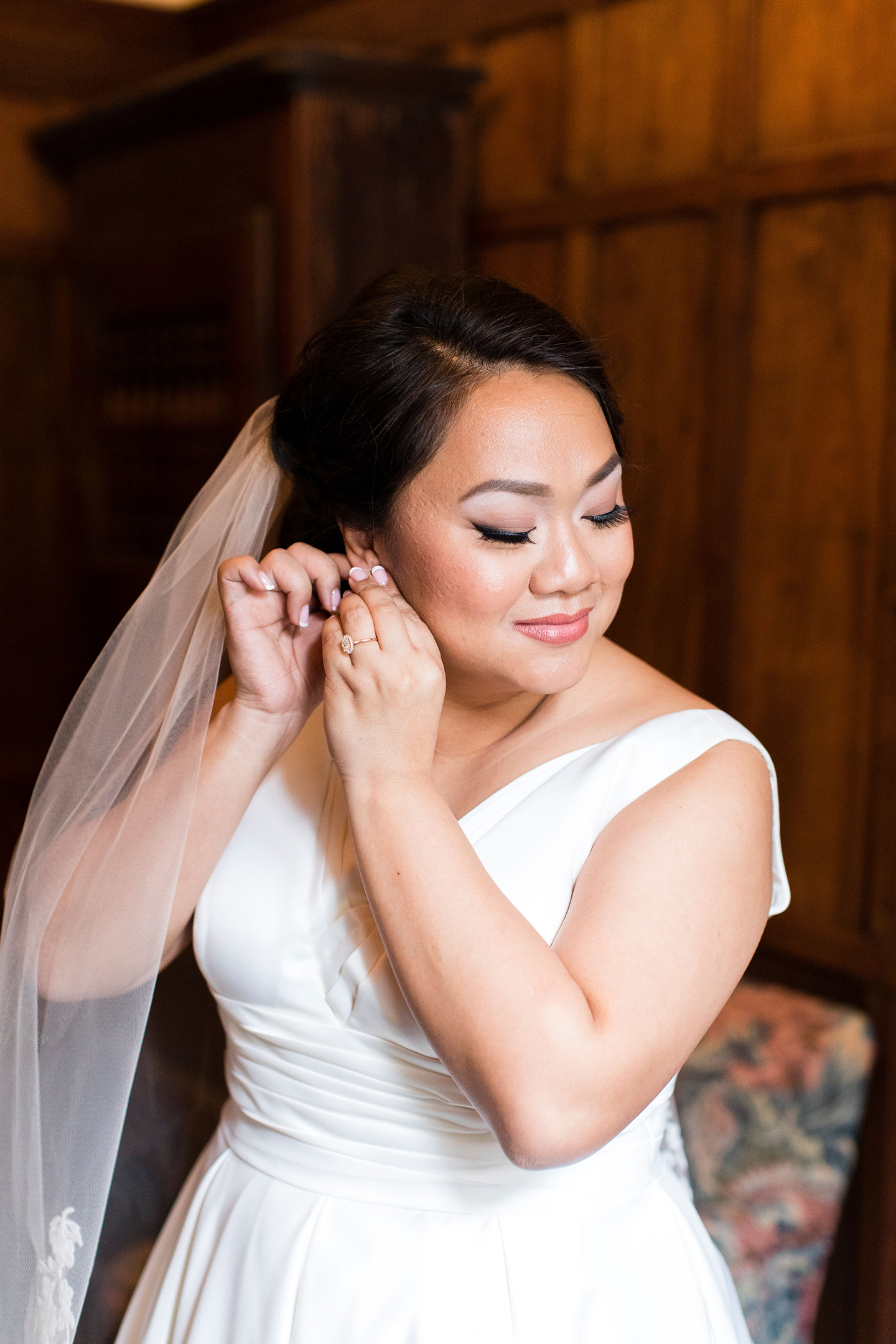 In March of this year, Karla got ready to marry the love of her life, Pablo at the Hermitage Museum & Gardens in Norfolk, VA.
Their elegant ceremony took place outside in front of the property's largest tree in the East Garden which they decorated with a beautiful garden.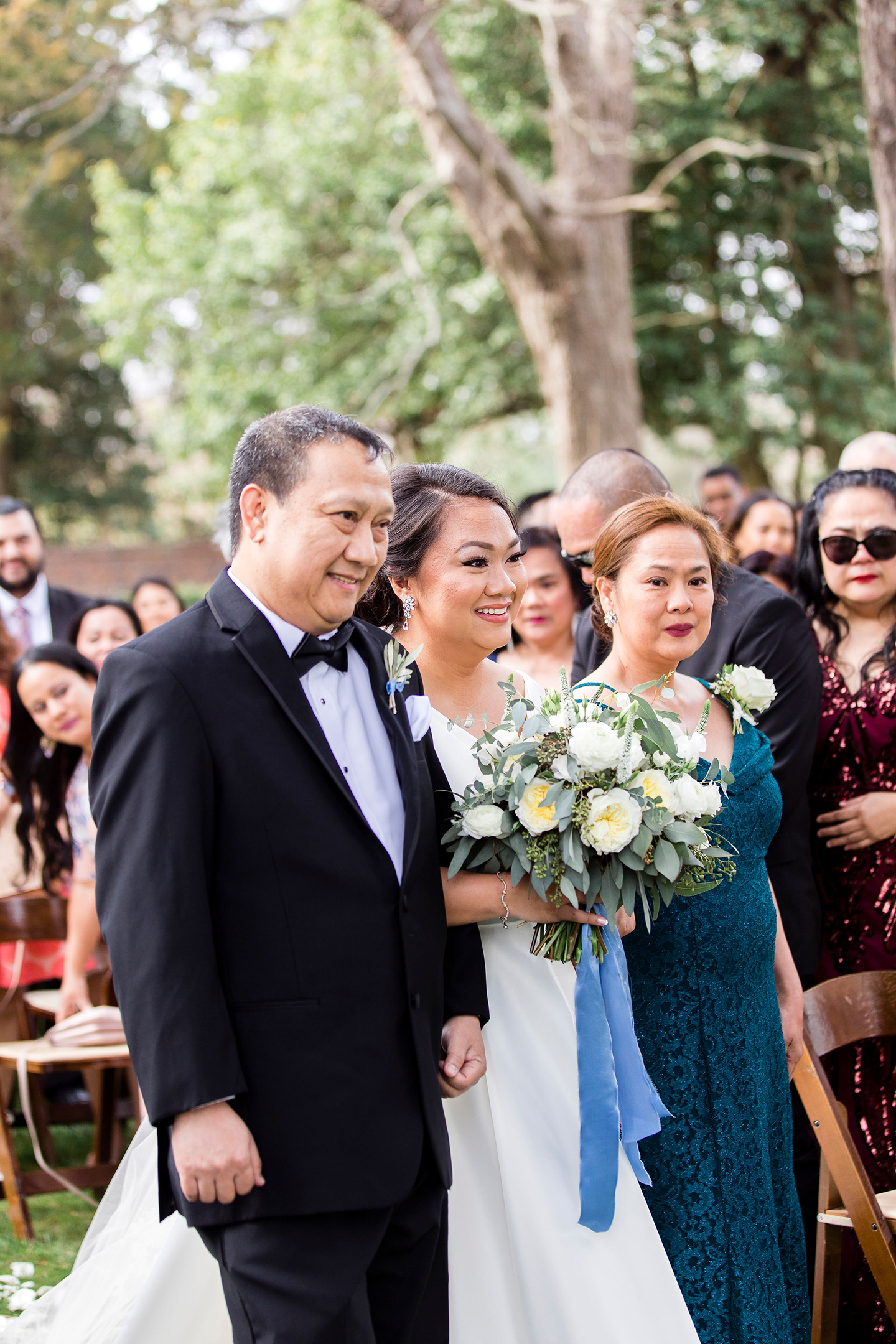 Karla wanted to honor both of her parents so they both escorted her down the aisle.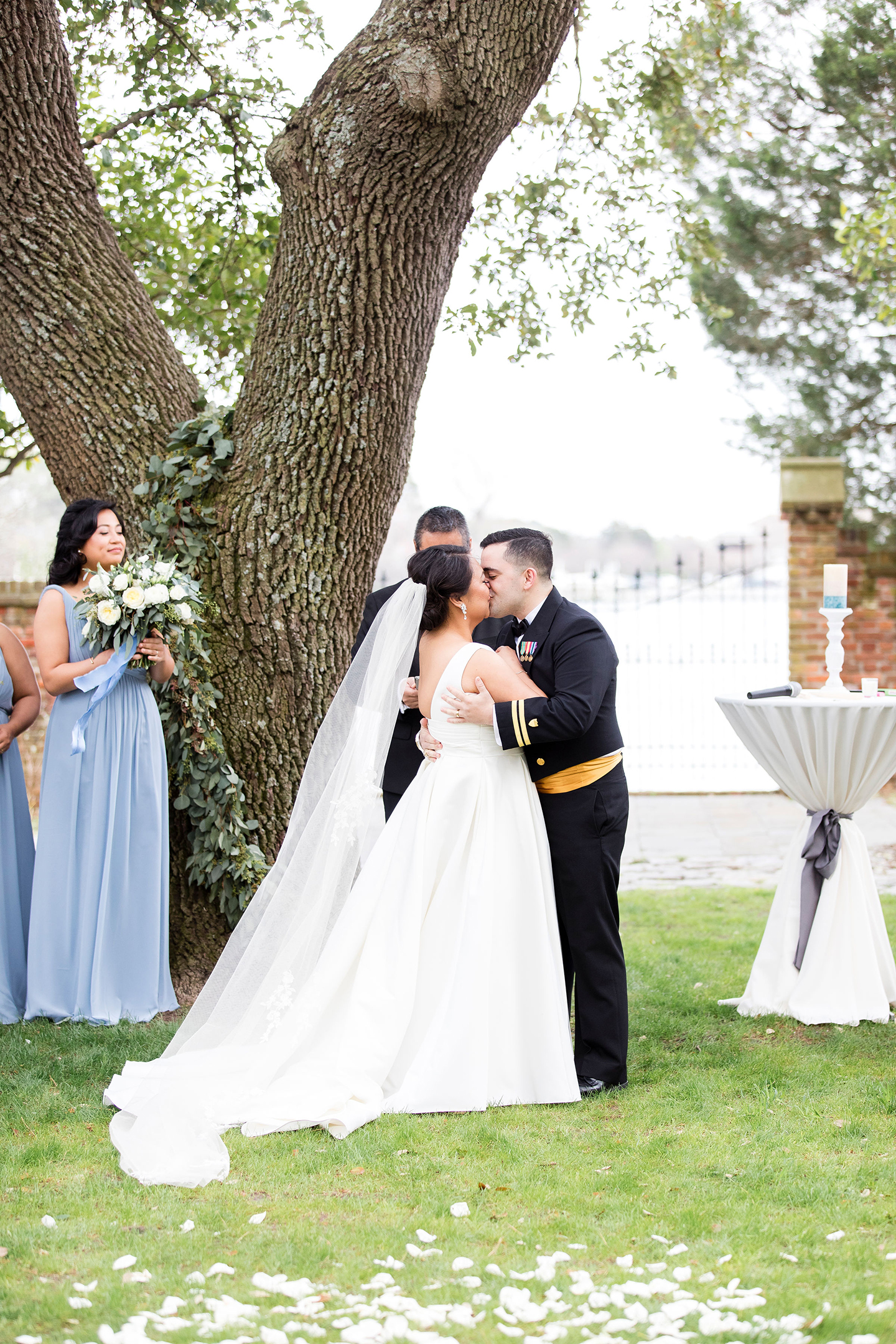 Their vows included moments that made them tear up and laugh and ended with a big kiss to seal the deal!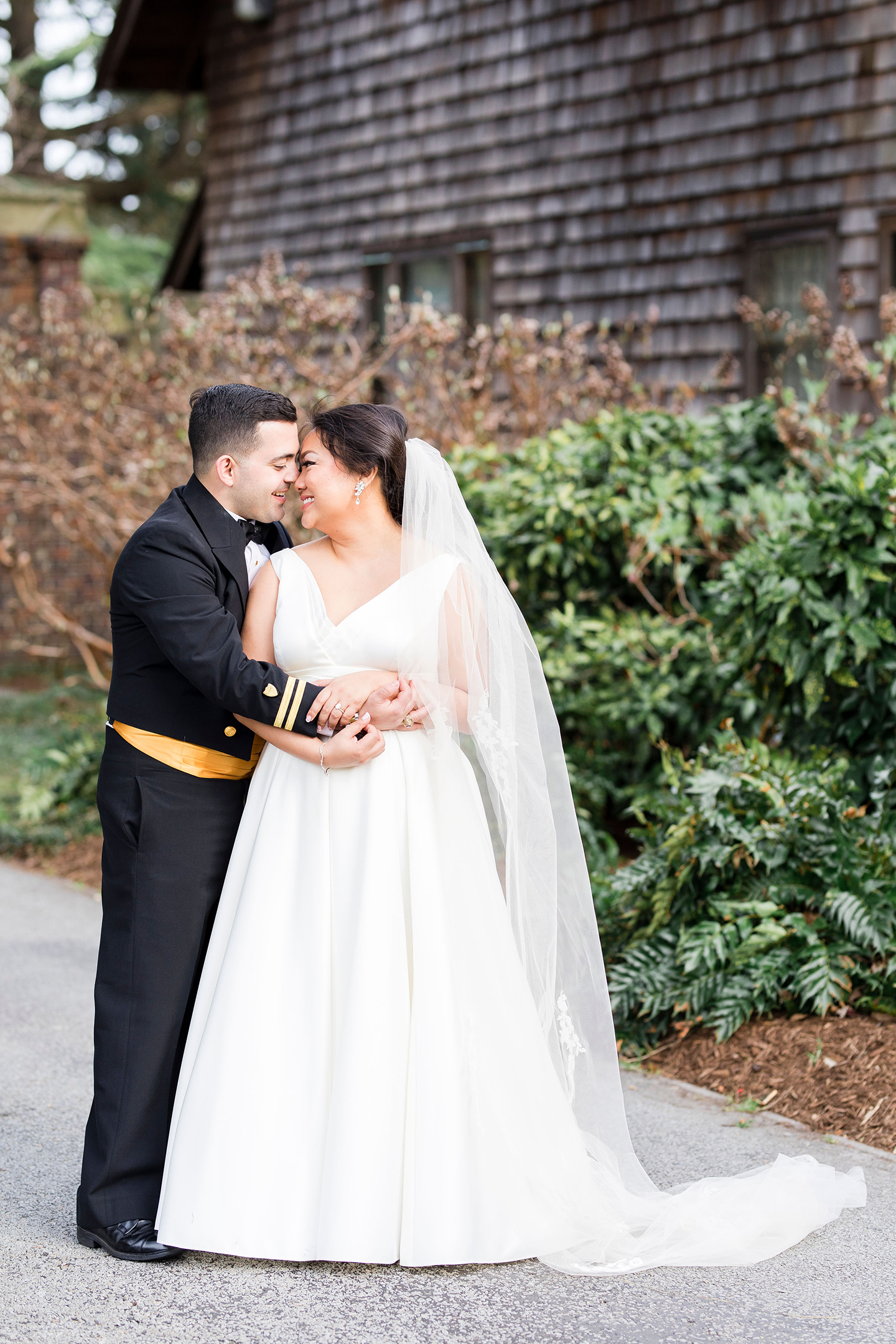 Don't they make a beautiful couple!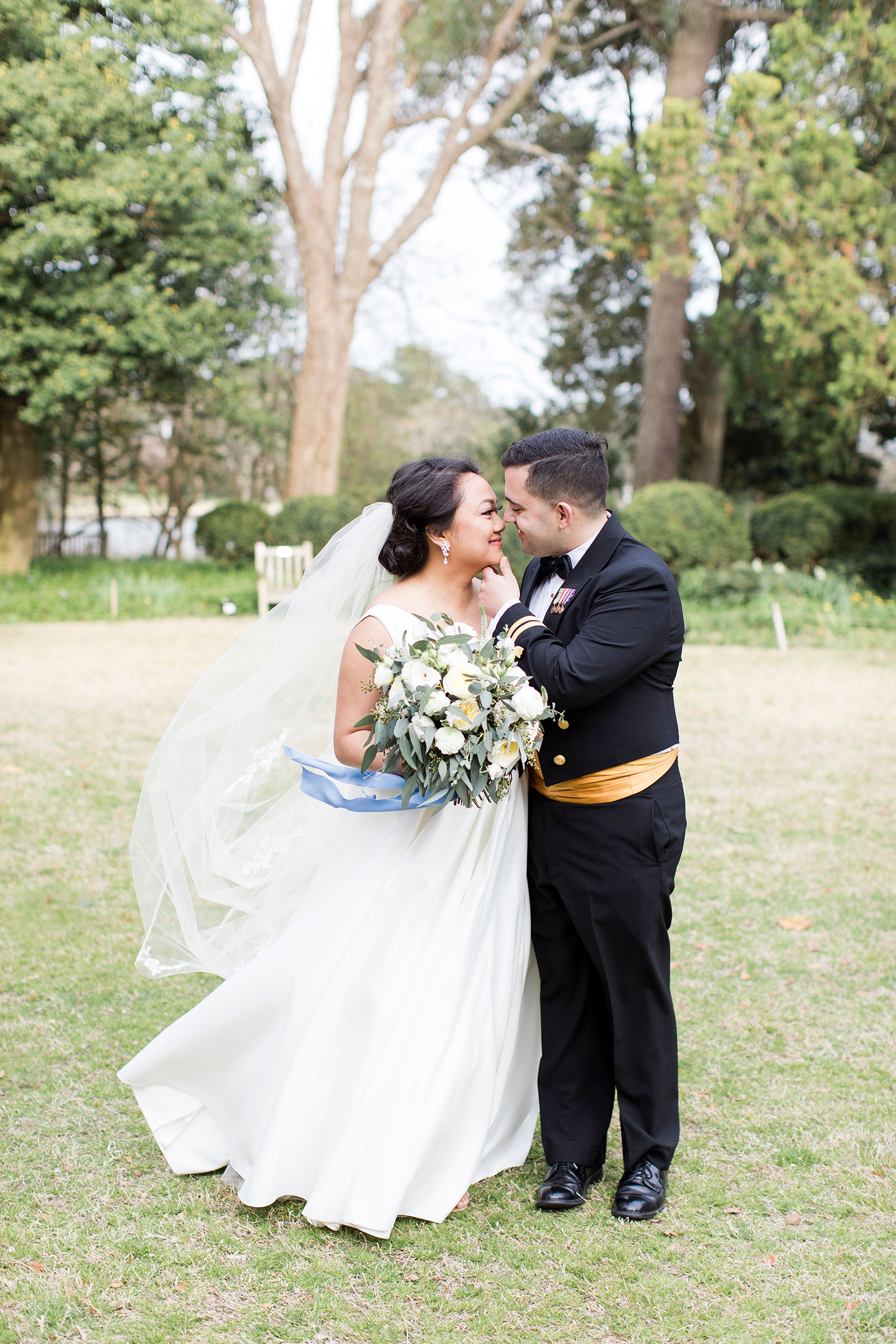 I love when I can feel a couples joy through their photos and that is certainly the case for Karla and Pablo!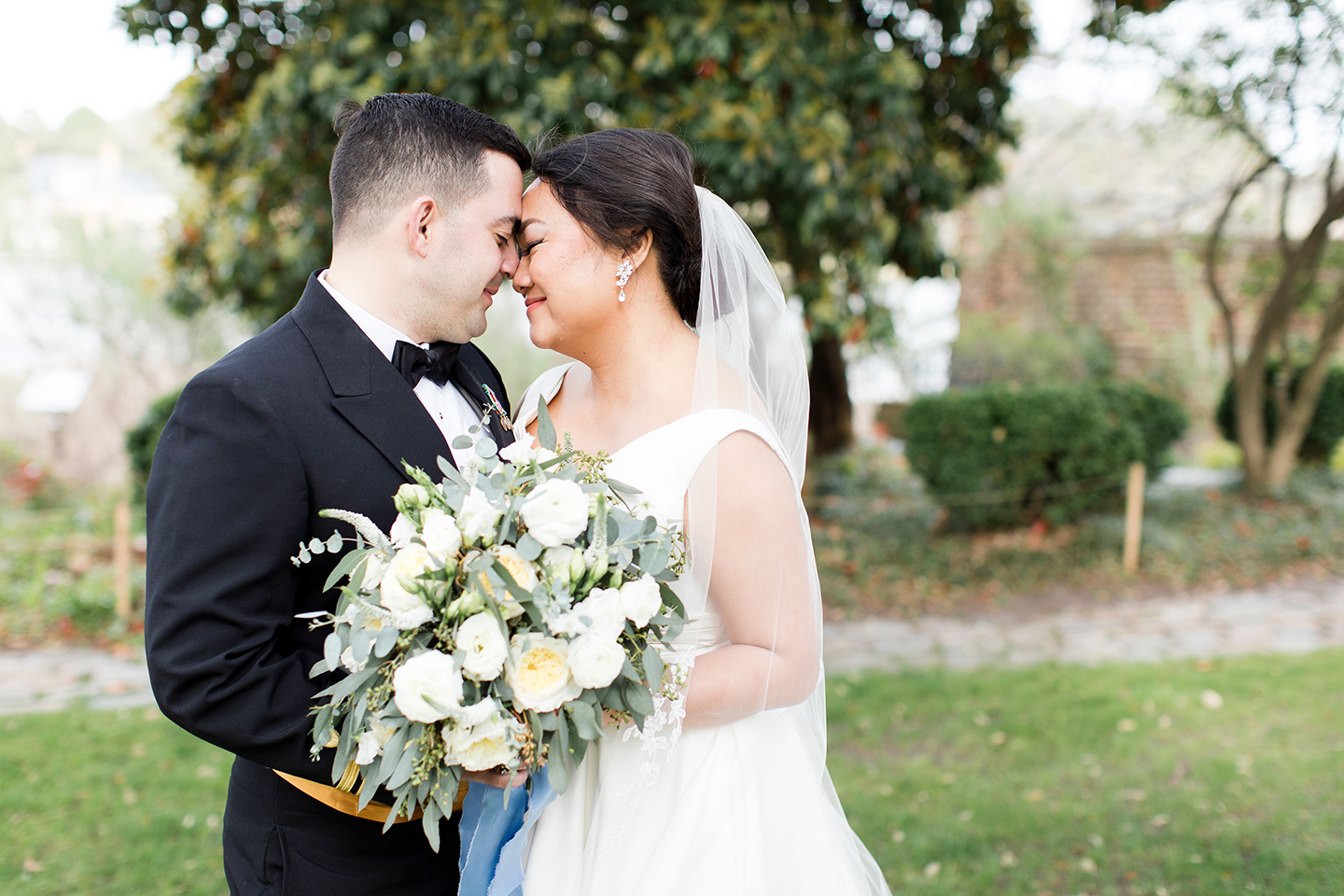 These two love birds actually met online. "Our first date was perfect & it felt like I was meeting up with an old friend," Karla recalled and the rest was history!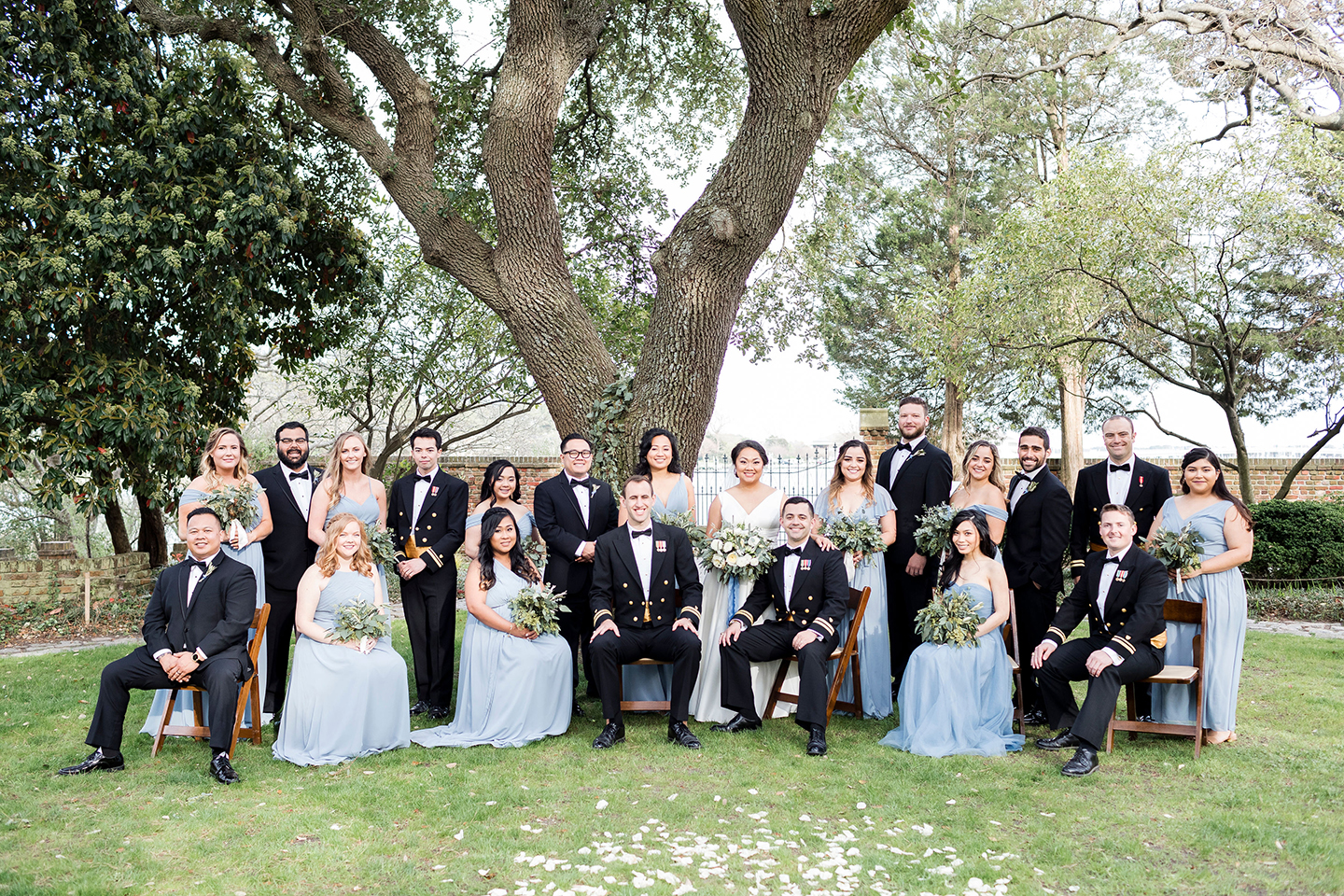 What a sharp looking wedding party they had! I love these sorts of group shots!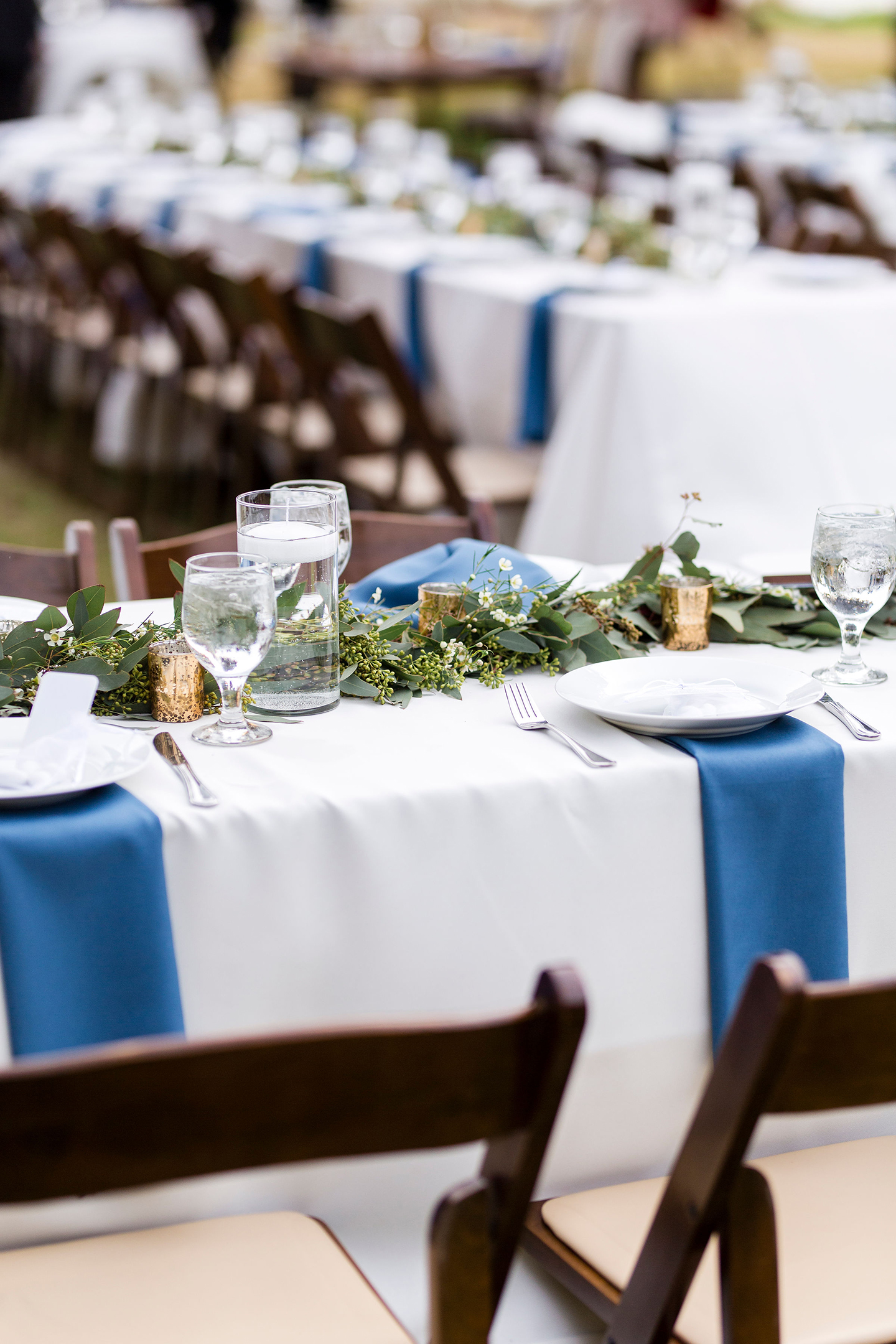 The reception took place outdoors as well and was decorated beautifully with white table clothes, garlands, and blue napkins.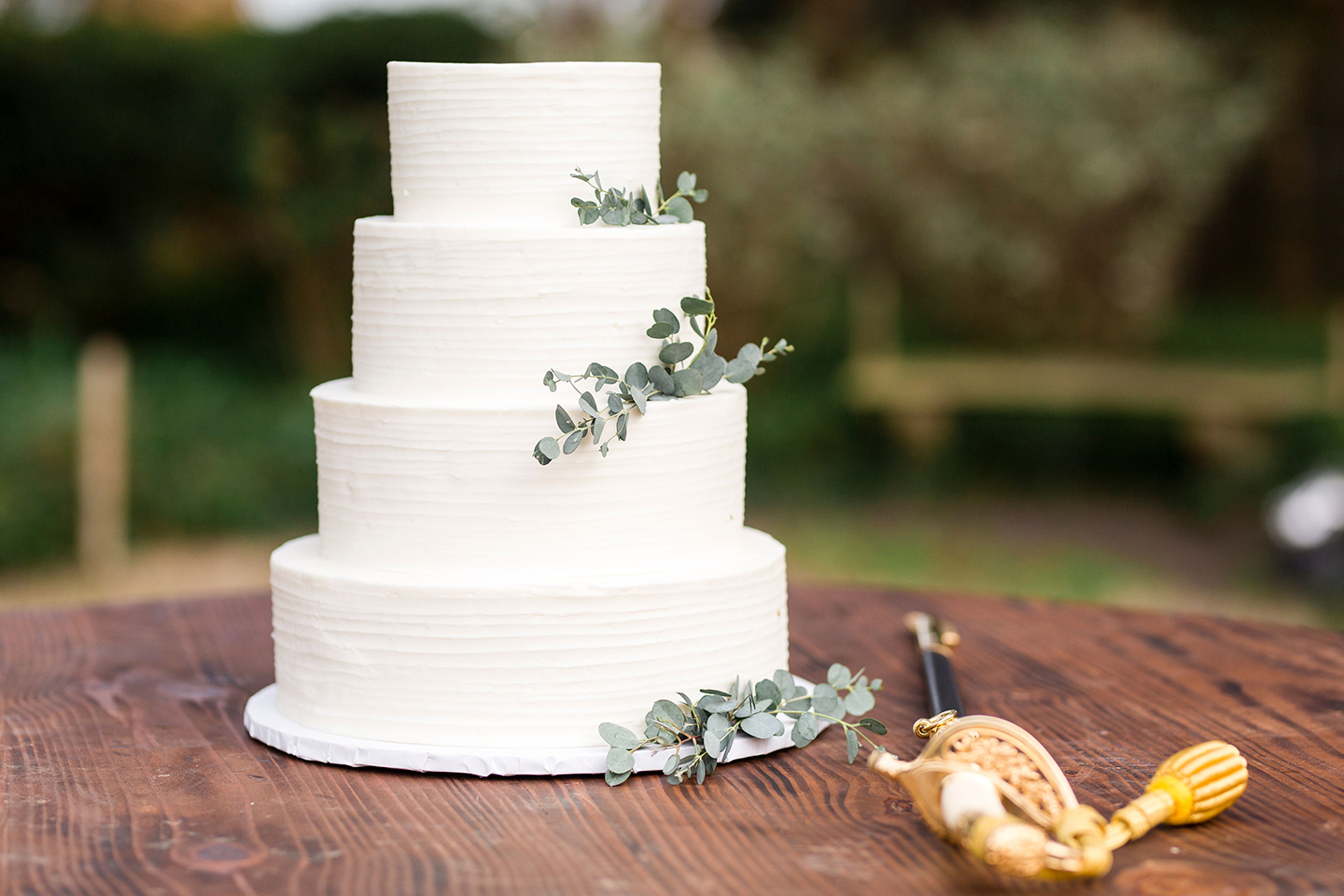 Karla, I love your elegant taste!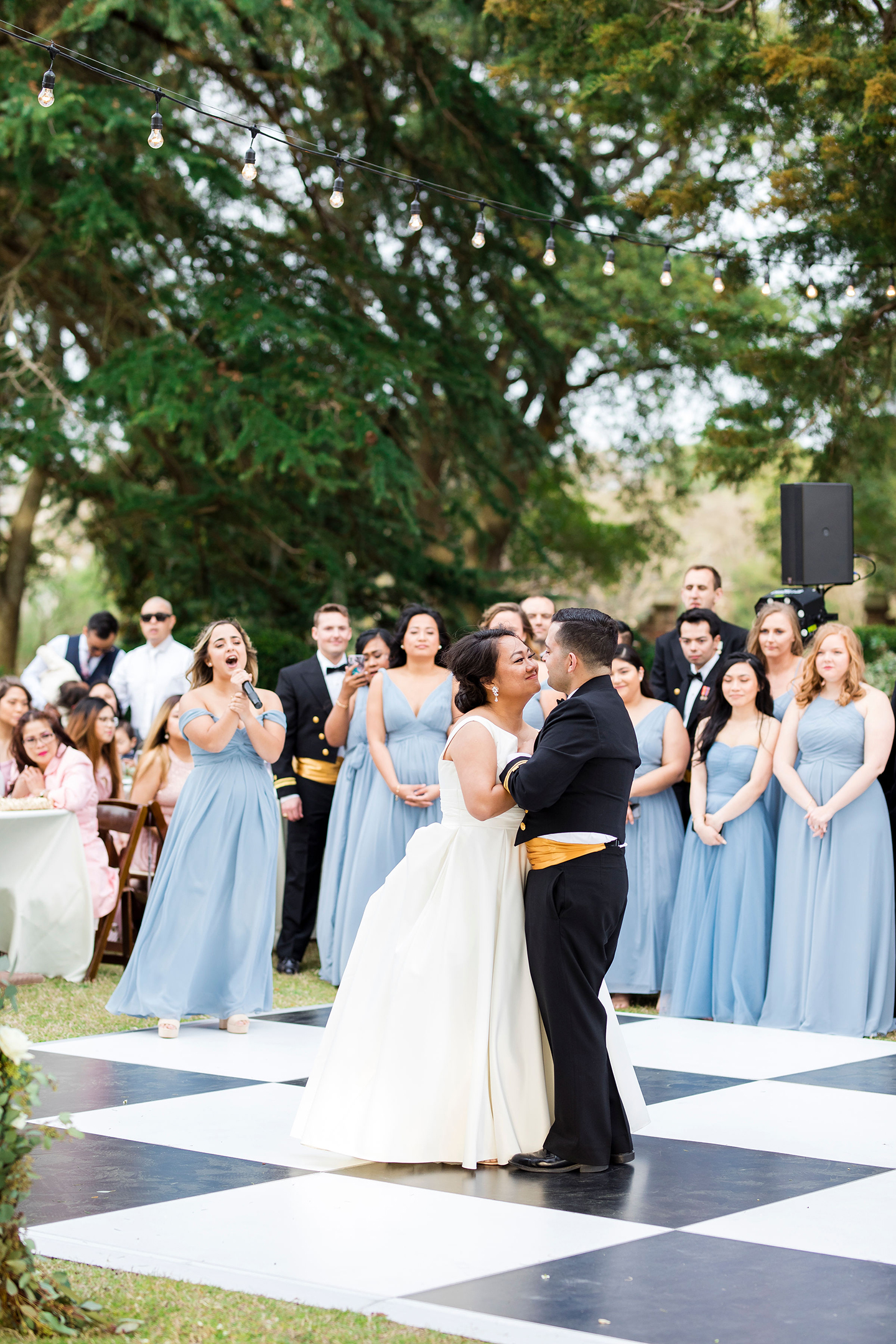 The party kicked off with their first dance.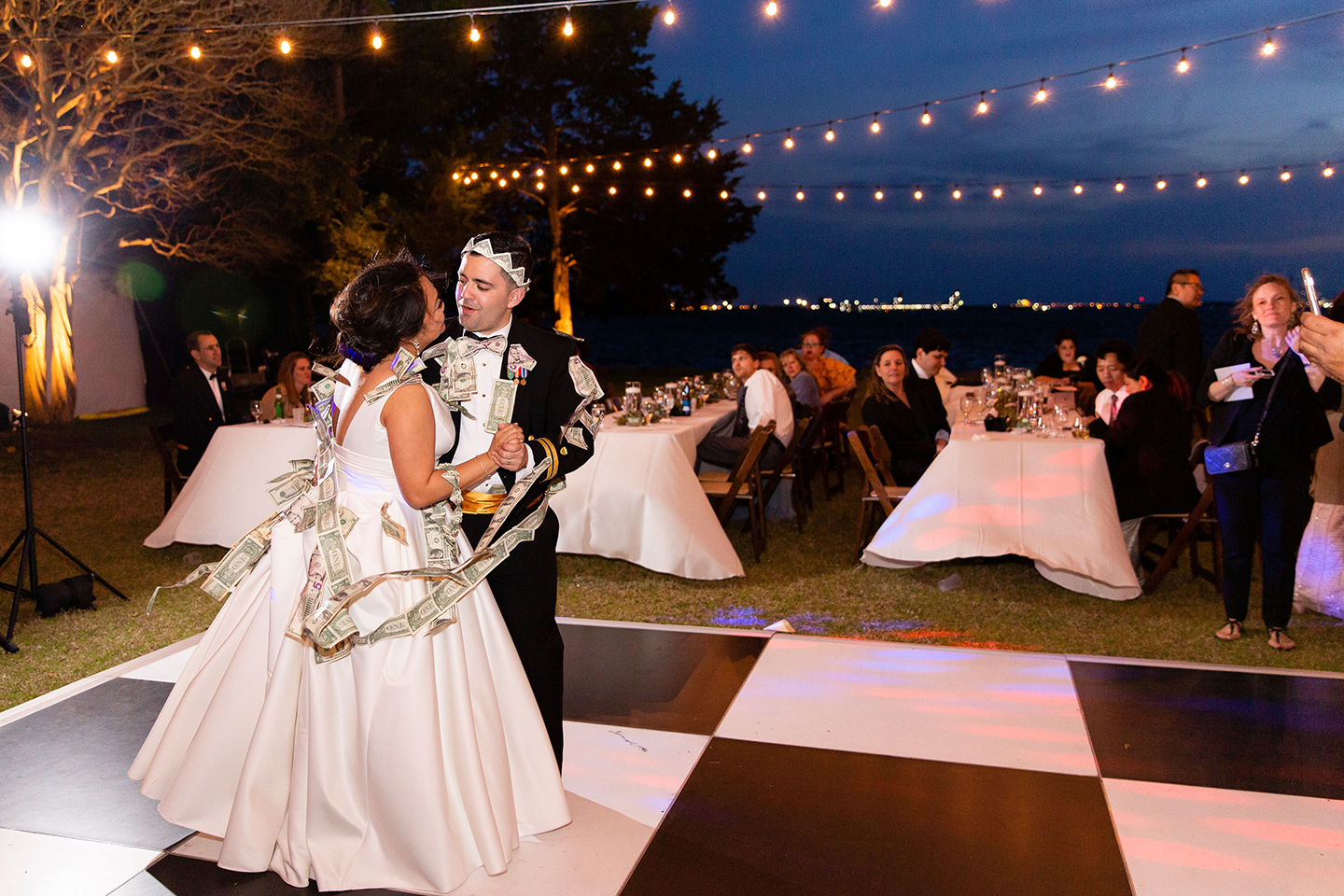 And one of their last few dances included some pricy accessories ?I wish I had known about this tradition for my wedding!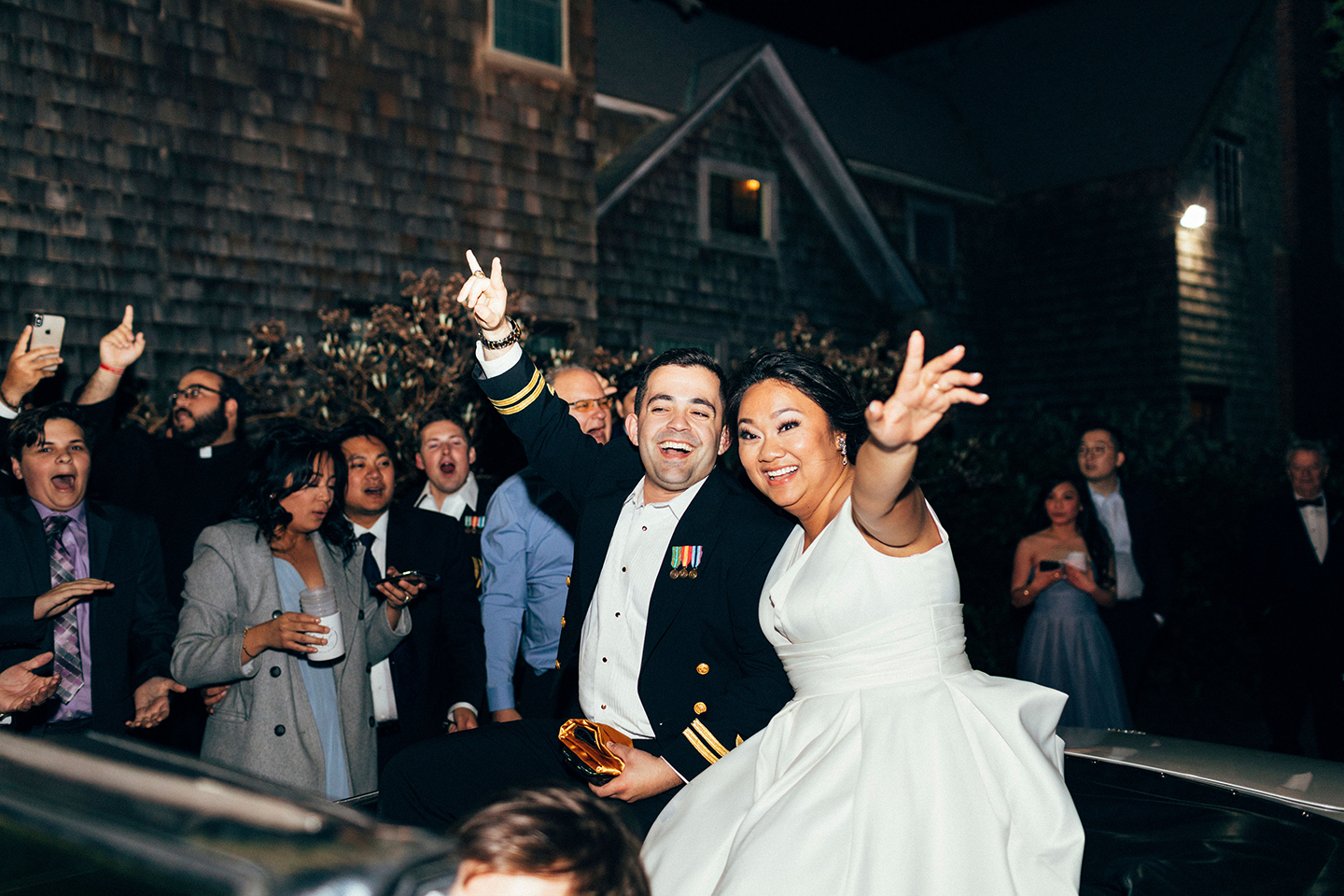 Congratulations Pablo and Karla!
From the Bride:
What advice would you give to a bride to be? "My biggest advice is to focus on the most important detail of the wedding — the fact that you get to marry your best friend. Whenever I would get stressed about something I knew that no matter what happened that day I was going to be married to Pablo. And that in itself was enough for me."
What was your favorite detail from the day? "My favorite detail of the whole day was our first dance. Pablo's little sister Amanda sang "Have I Told You Lately". It felt like we were in our own little world for those 2-3 minutes. It was amazing."
Wedding Coordination: Sunkissed Events/Jill Brown
Photography: Jessica Ryan
Catering: Omar's Carriage House
Dj: Astro Entertainment/ Roger Cruz
Florals: Crafted Stems/Jessie Tennis
Invitations: shegreetstheday/ Jane Banares
Cake: Incredible Edibles
Want to be featured on this weekly online blog? Just email us! Want to be featured in our printed magazine? Just email us! **Being on this online blog does not hinder or guarantee a wedding will be in the printed magazine, both are up to the discretion of the publisher, Angeline Frame. If your wedding has been chosen for print, she will reach out to you directly.** Thank you for following Virginia Bride Magazine! Stay tuned for more weddings and the best Bridal Shows in Virginia!