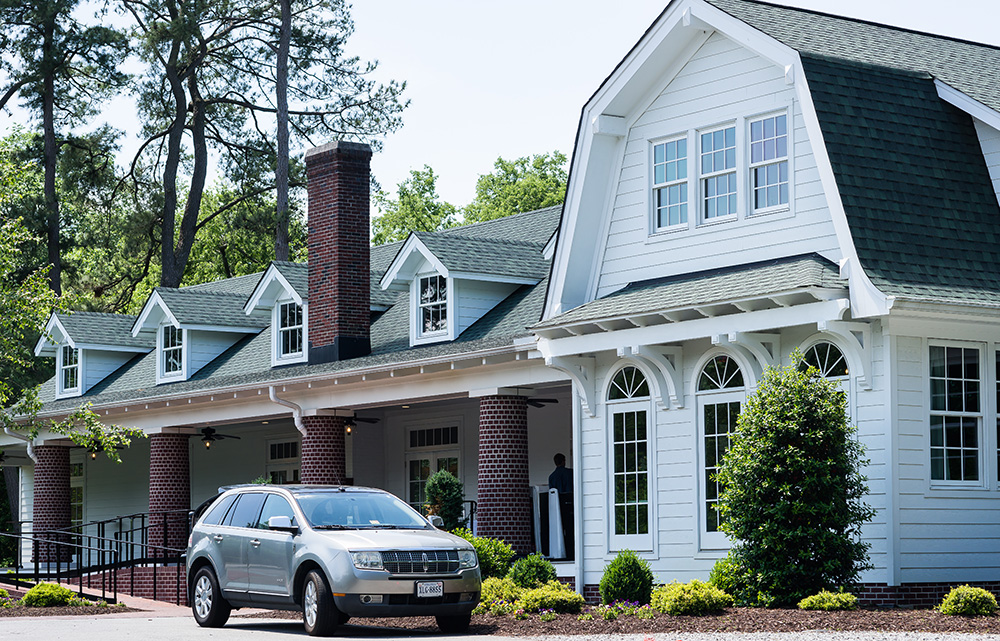 On April 30th I, your wedding obsessed blogger friend Tilley, attended a wedding at the Women's Club of Portsmouth in Portsmouth, VA. This wedding was for one of my long time friends, Natalie to her now hubby Mark. Their day was 20's themed because Mark is a cocktail specialist and they both love that era! Lets dive in!
They chose not to do a first look because Mark is very traditional and wanted the candid moment of seeing Natalie come down the aisle. "He even avoided seeing me all morning and refused to be close enough to accidentally catch a glance." Too cute! They did get close enough for a quick picture and prayer before the ceremony.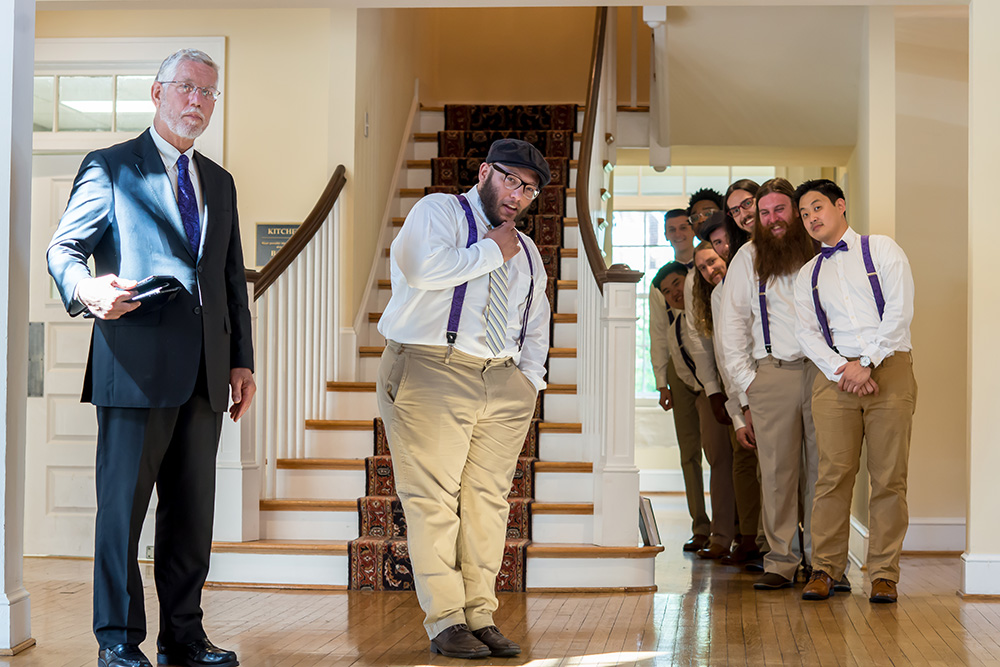 Before taking their spots at the alter, Mark, his groomsmen and his dad took a look at the crowd. Looks like they're assessing the situation lol.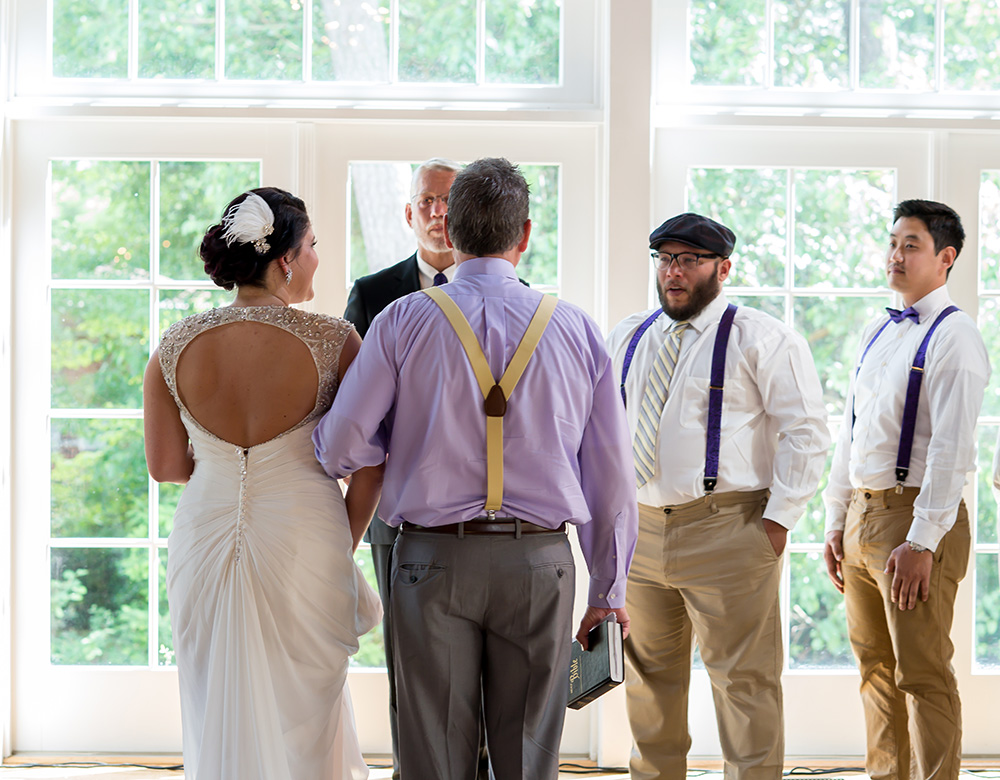 Natalie and Mark had that special moment they hoped for as Natalie's dad walked her down the aisle. Look at the "aw" in Mark's face! I love it!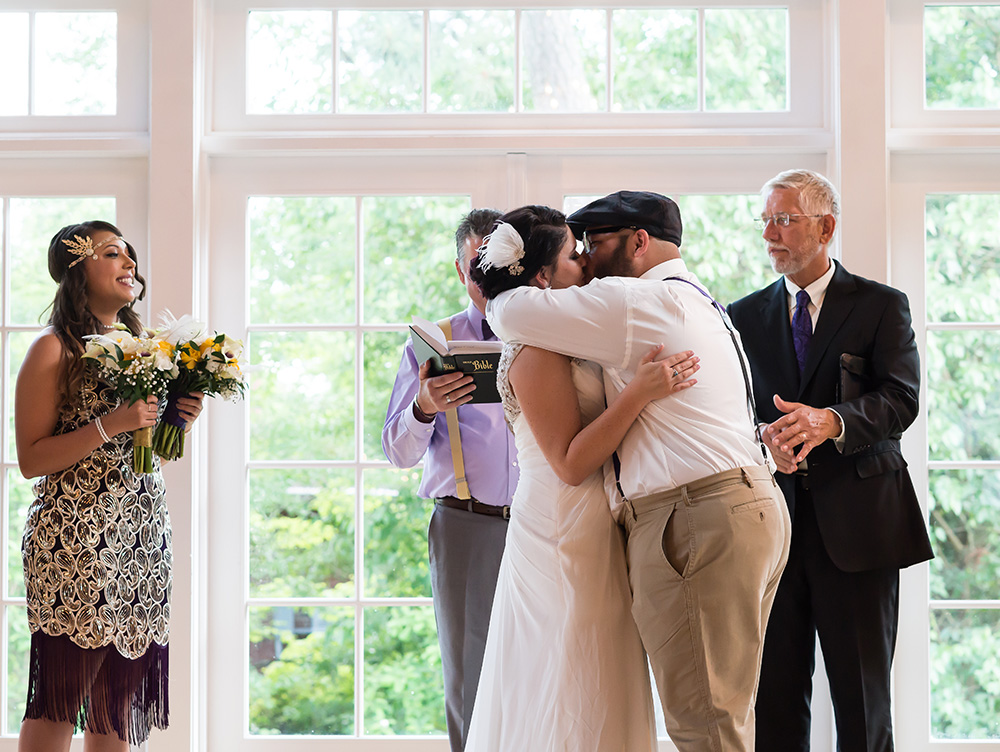 Both Mark and Natalie's fathers are pastors so they both married the pair!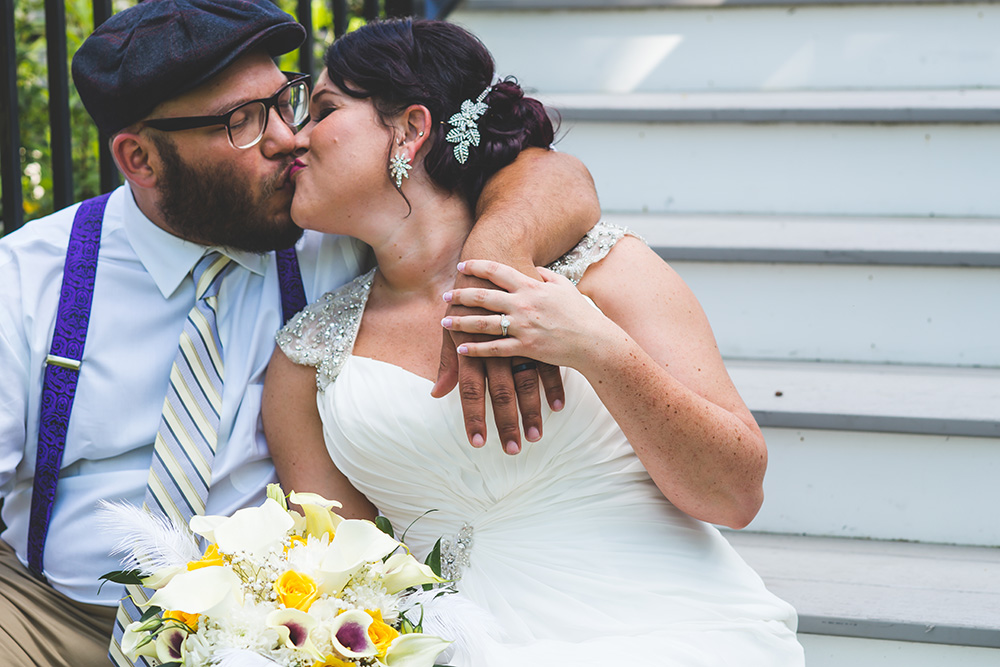 And ya'll they actually met on Tinder and are a perfect match!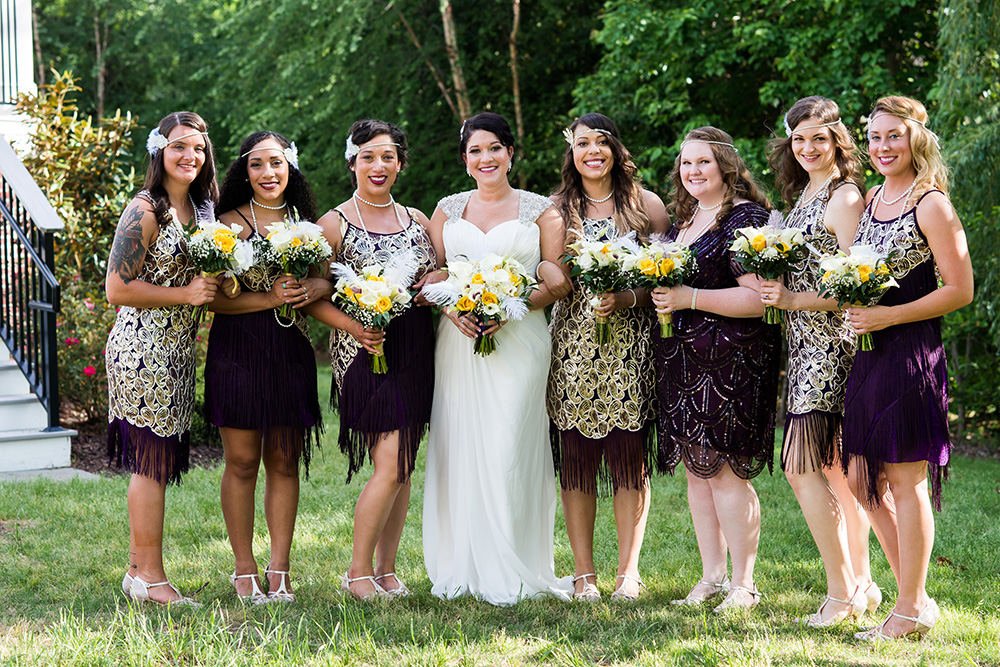 Natalie's beaded cap sleeved gown stole the show that day! Her bridesmaids wore flapper inspired purple dressed with feathered head pieces gifted to them by the bride.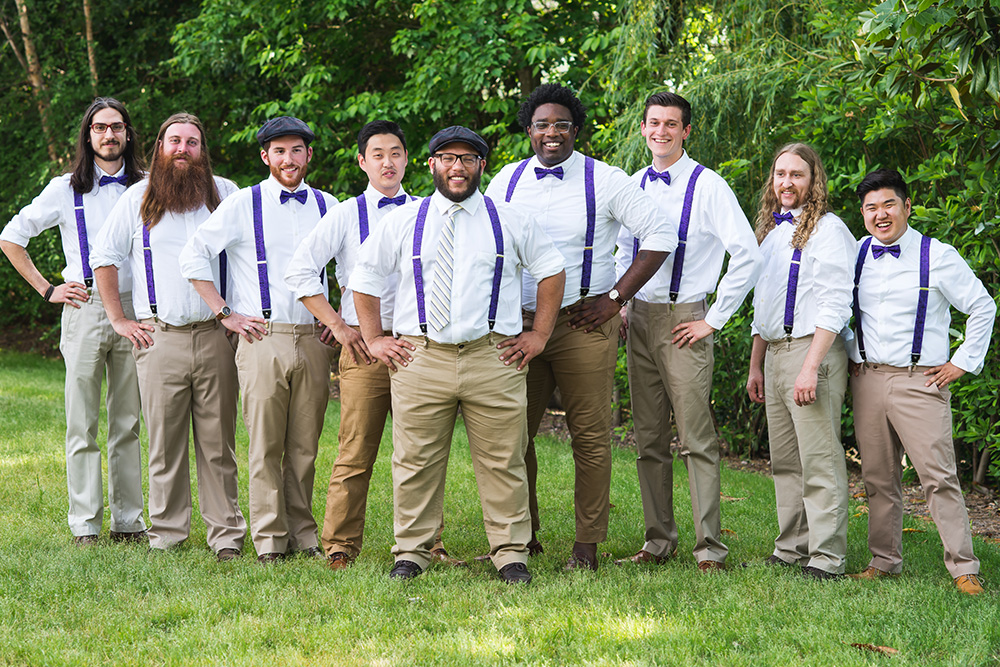 Mark and his men donned suspenders and page boy hats to keep the 20's theme roaring. See what I did there ;).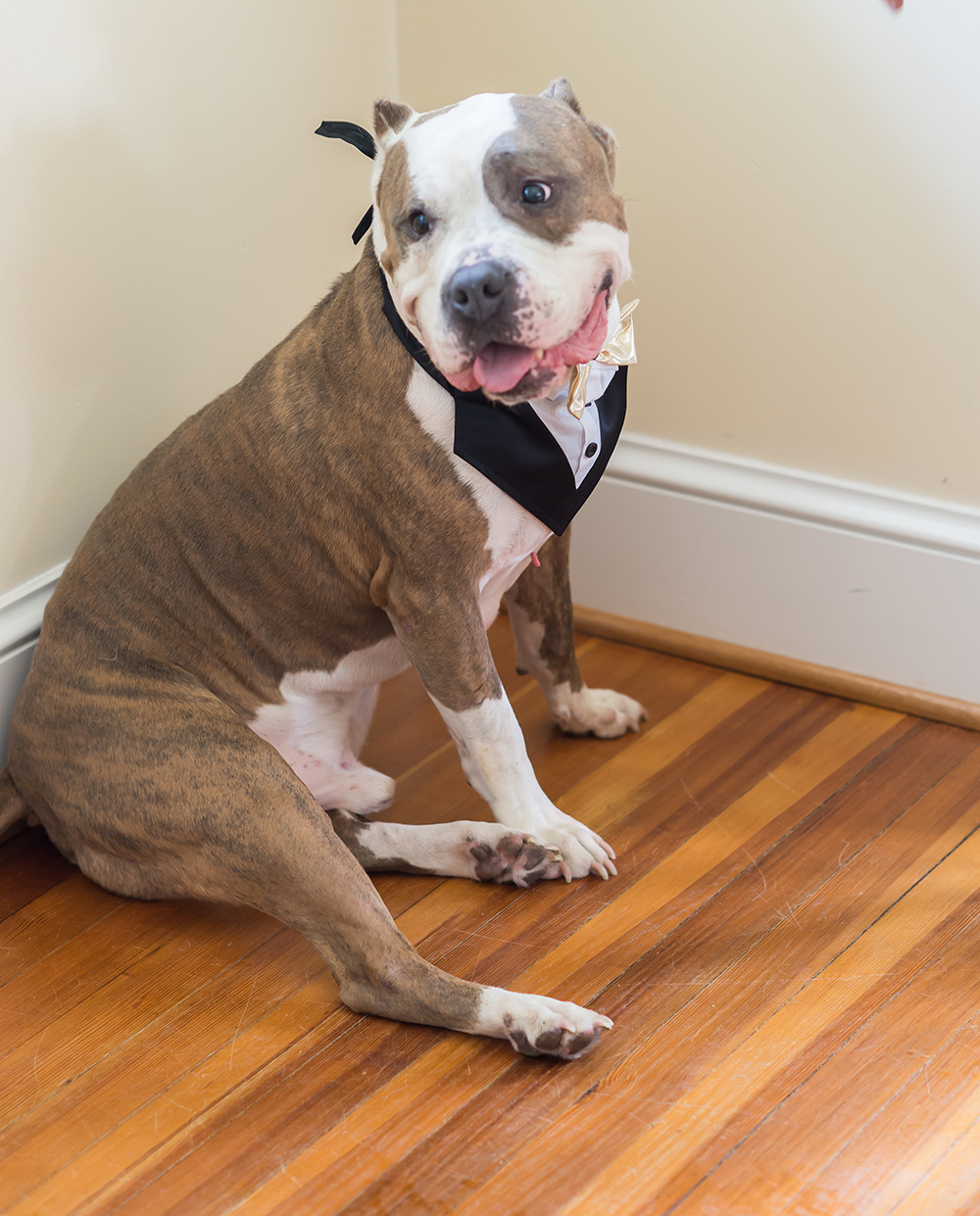 The best dressed man of the day miiight have been their pup though. HOW CUTE IS HE?!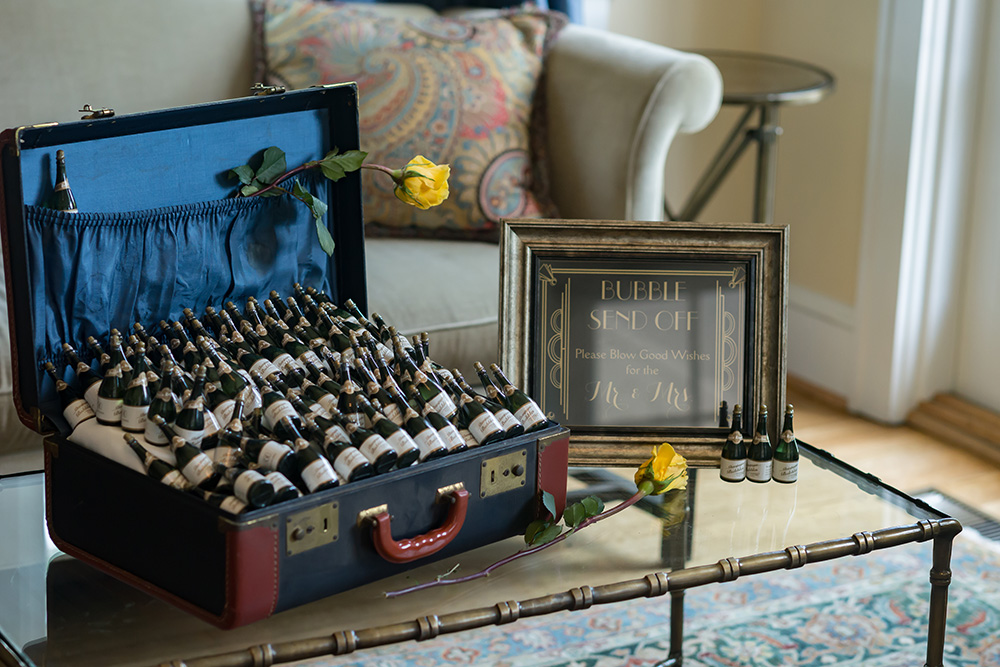 We ate delicious food, drank perfectly mixed cocktails and danced the night away until the bubble send off! How cute are these bubbles made to look like mini champaign bottles?!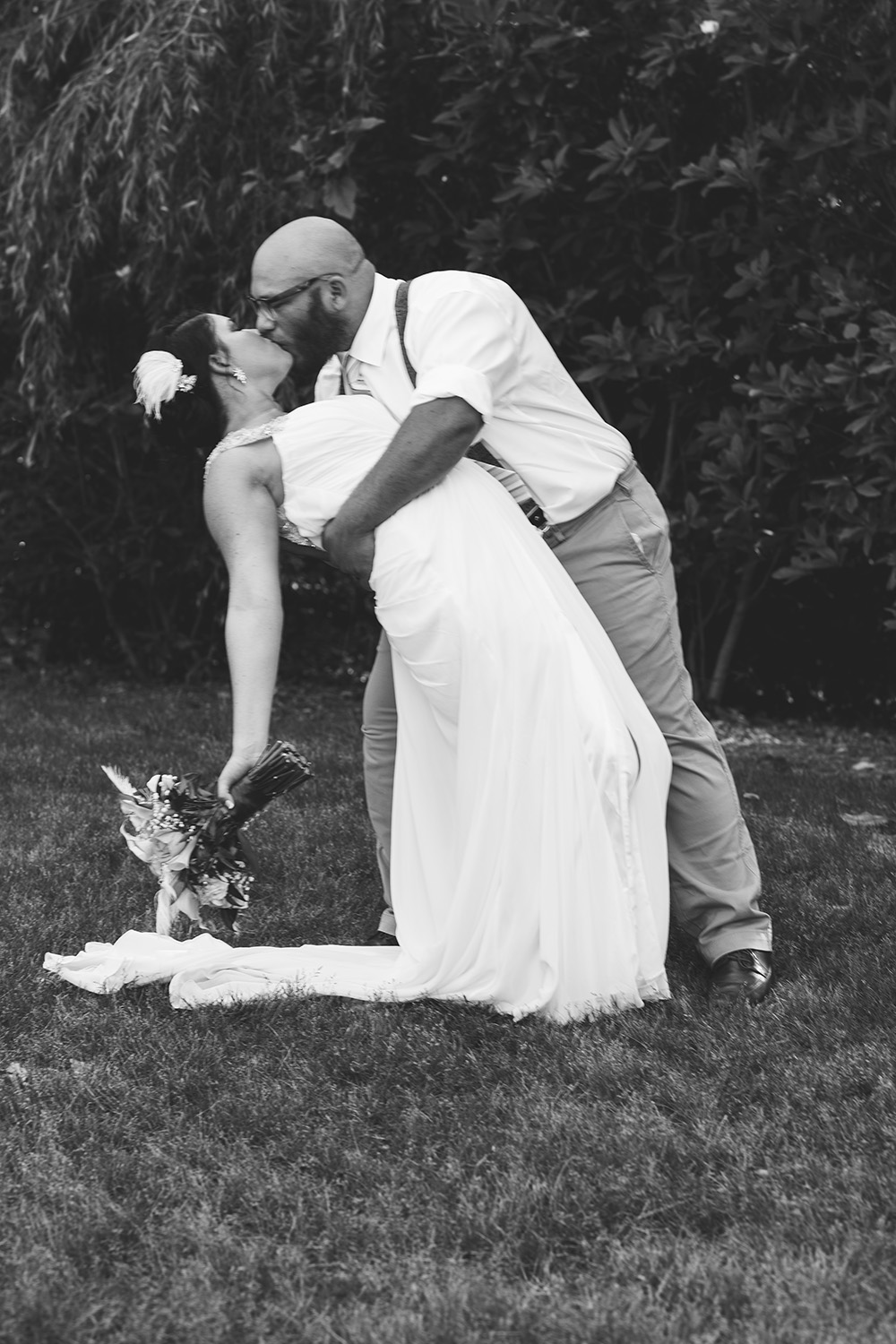 Congrats Natalie and Mark!
From the Bride:
What was your favorite detail of the day?" My favorite detail was having our dog, Hoss, as a ring bearer. He's a huge part of our lives and we couldn't have had such a special day without him."
What advice would you give to a bride to be? "I would tell any and all brides to never be afraid to ask for help. I feel like I put a lot of pressure on myself to try and do everything but, once I let go and asked for help the results were better than I could ever imagine."
Virginia Bride Magazine features the best Virginia Weddings and Virginia Bridal Shows. Find it  all in one place. Check our blog posts regularly for the latest show information.