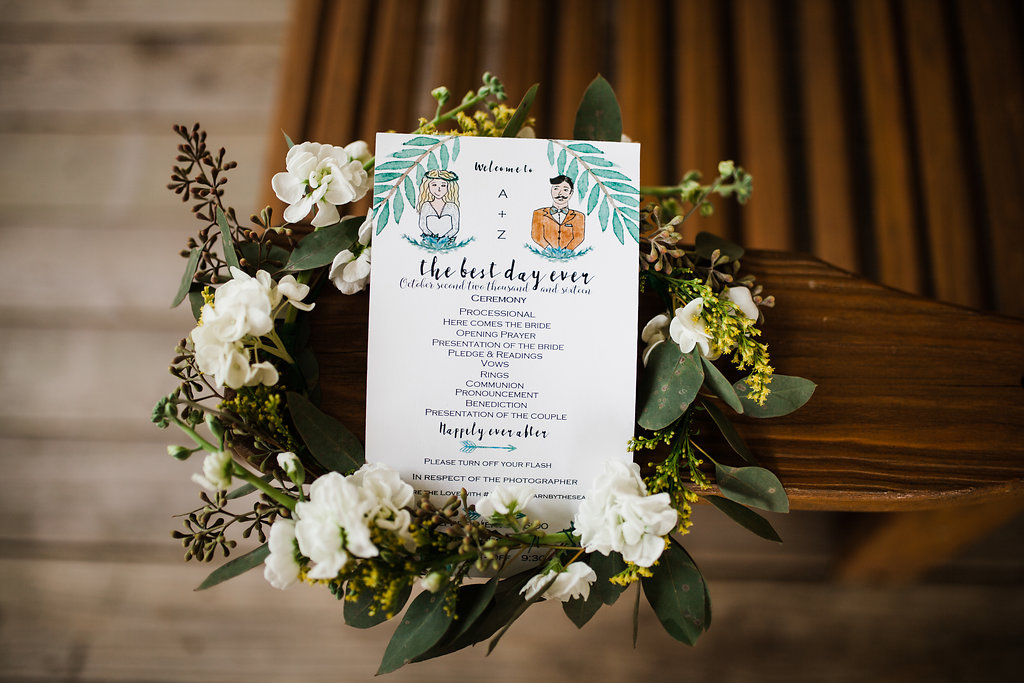 Ashley met Zack while volunteering with high school students at her local church when he came on as the High School Pastor. They became friends and grew closer. Today, I bring you their gorgeous whimsical barn wedding at
the Seaview Creek Farm
 in Cape Charles, VA.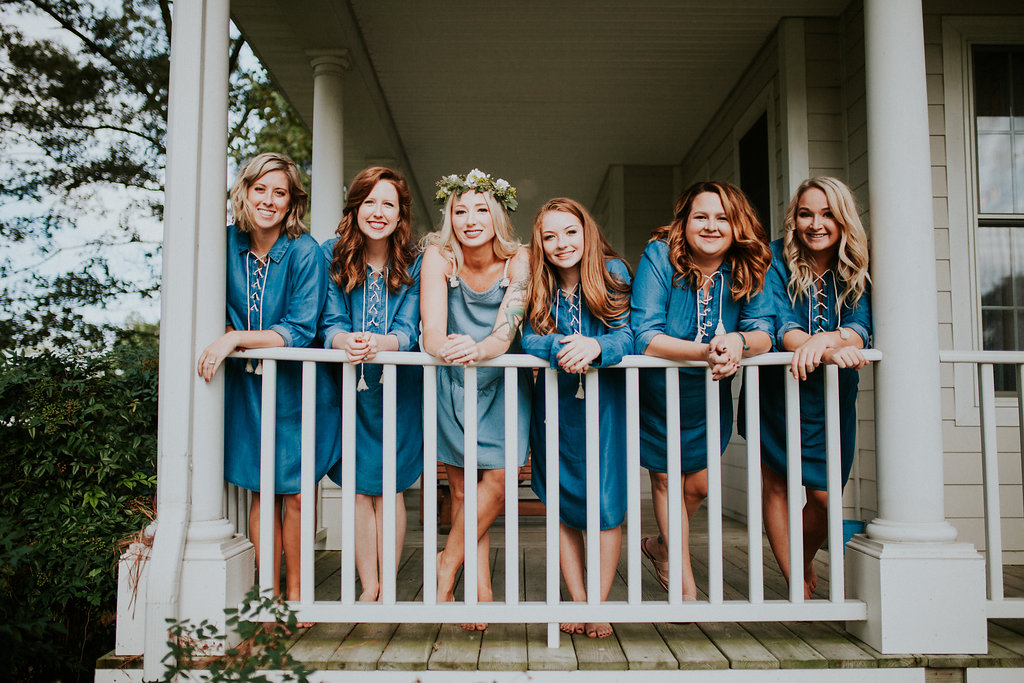 To start the day, Ashley and her maids got ready on the property. I love their matching denim dresses! Definitely something you could wear again after getting ready in them that day.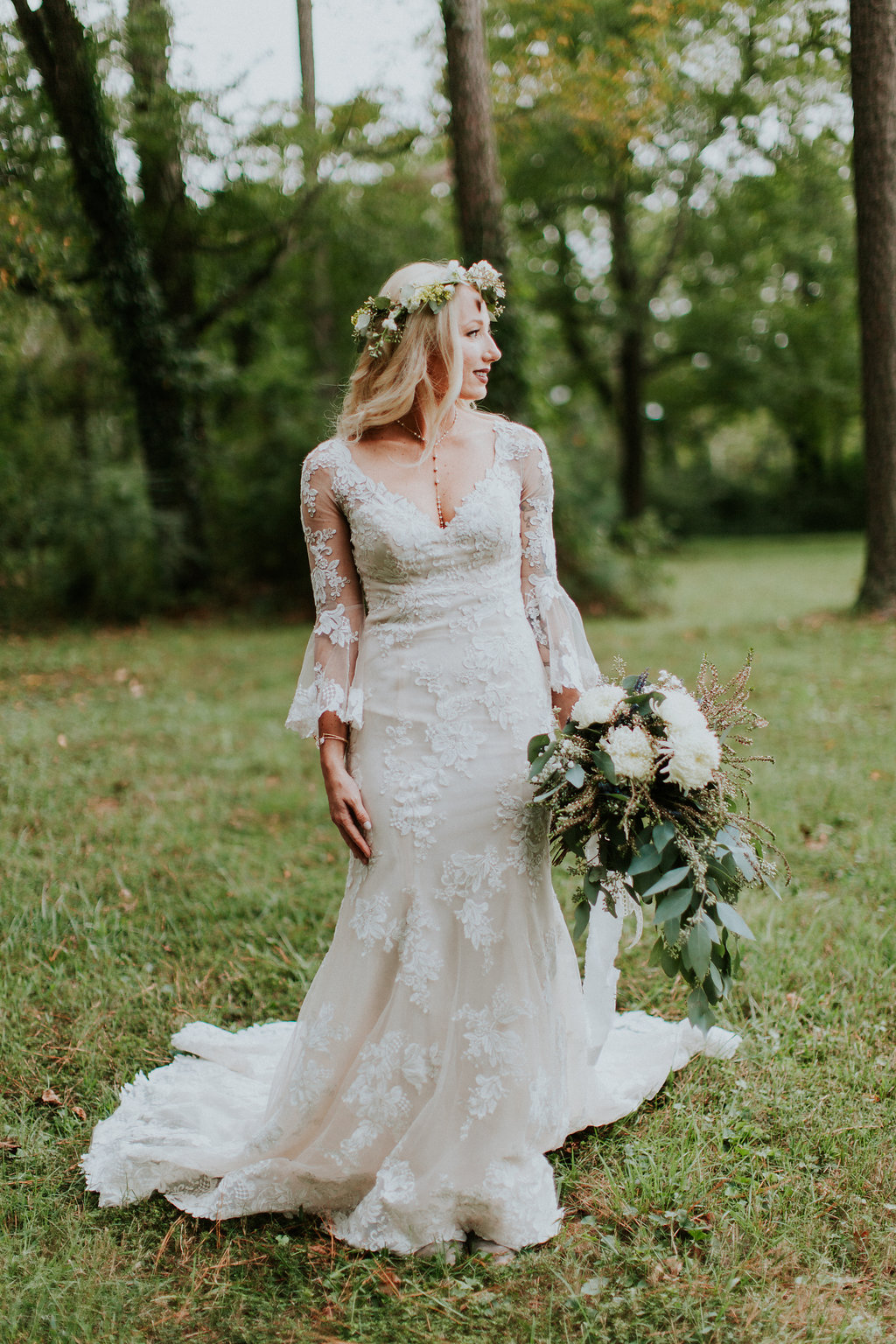 Ashley stunned in this long sleeved lace gown. Perfect for an October wedding.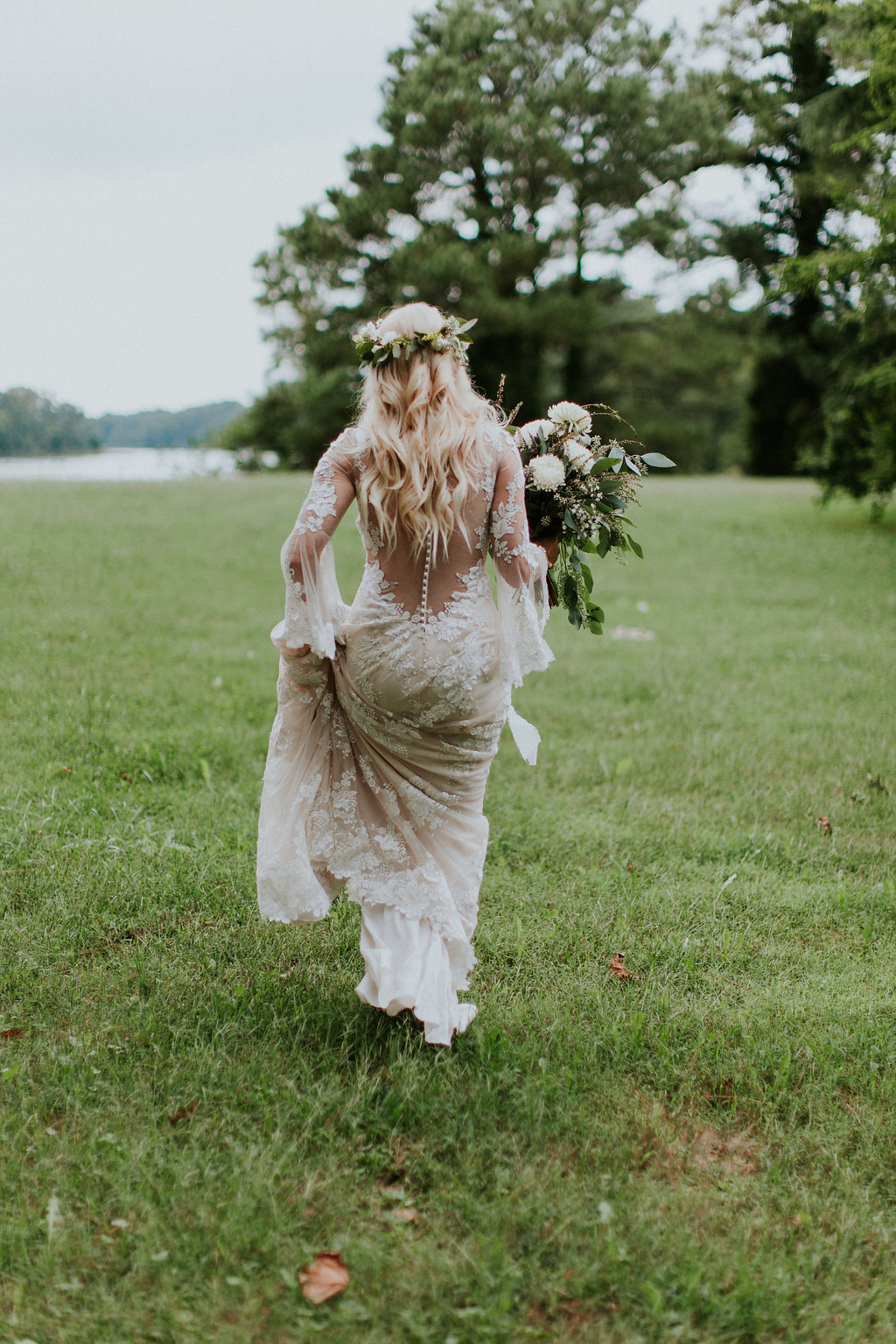 And the back of it was drop dead gorgeous as well!
Strangely enough, Zach and Ashley were actually born in the same hospital in Southern California during the same year. Crazy that they would one day marry each other on the other side of the continent. Sounds like fate to me!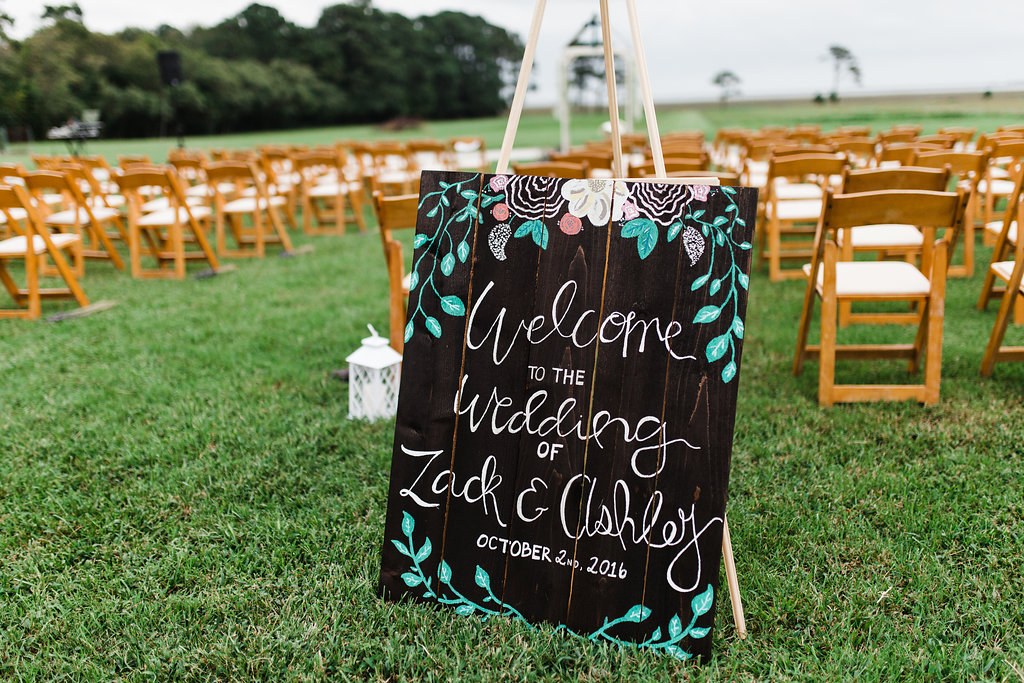 The ceremony was decked out with sweet DIY touches.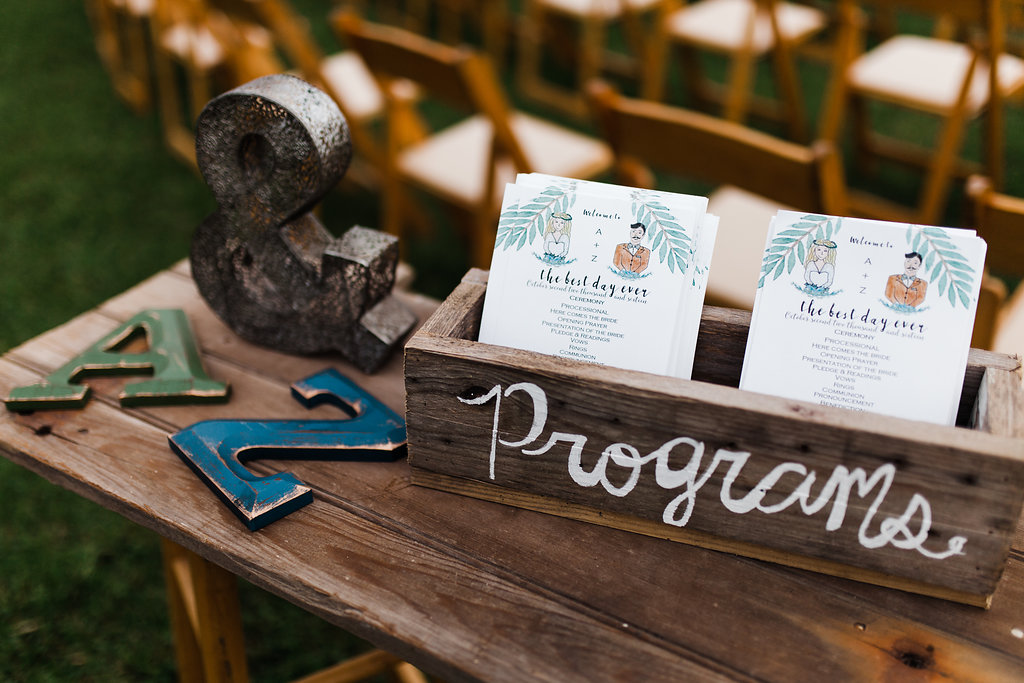 Both of Ashley's parents walked her down the aisle…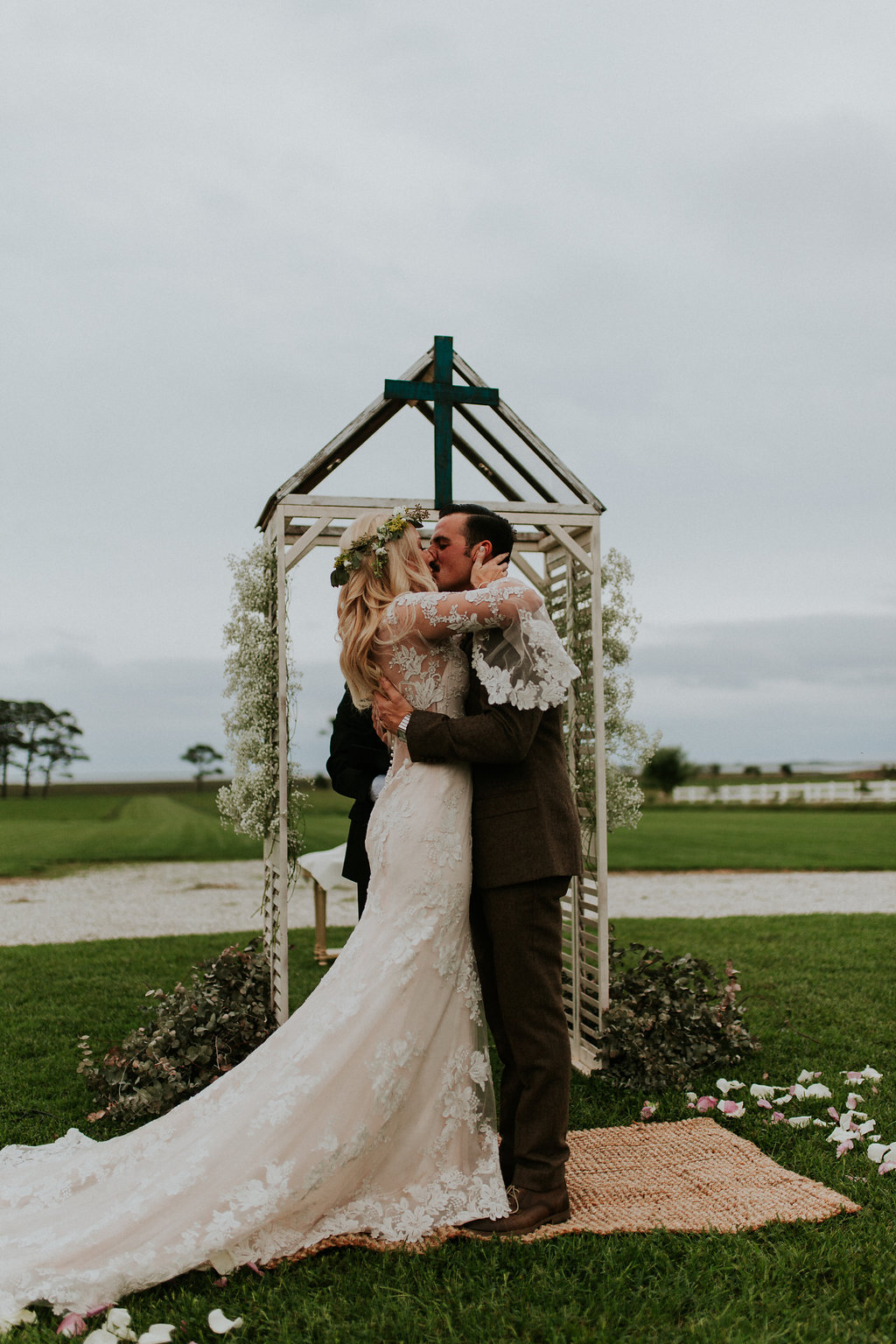 …and they said "I do" under an alter that Zach built himself!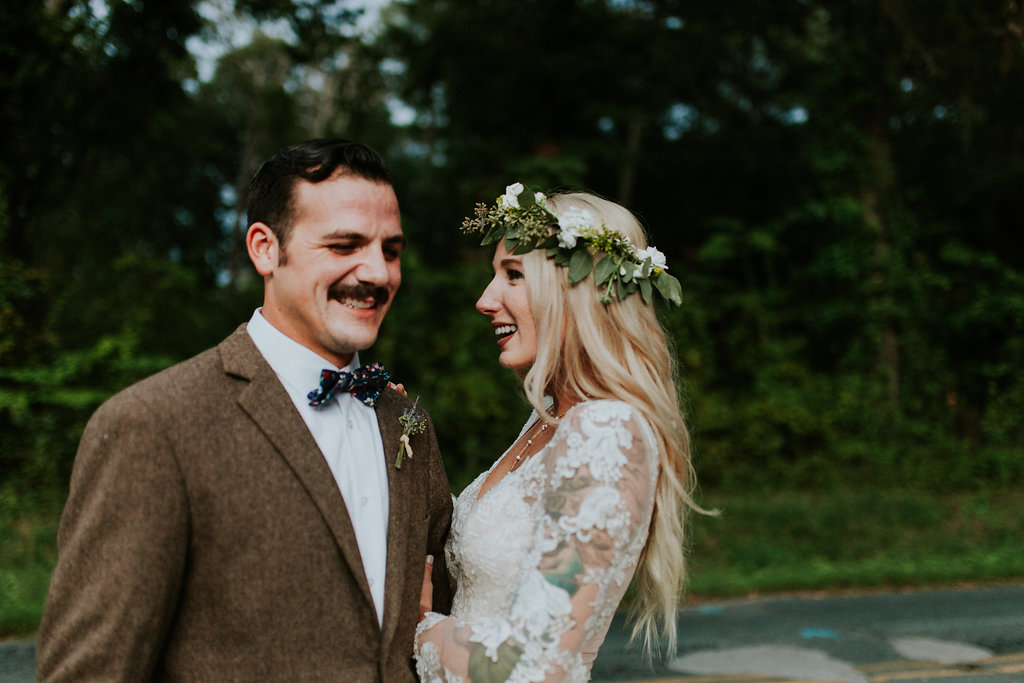 "Our entire relationship was built on a foundation of mutual respect, faith, and a love for serving others," said the bride.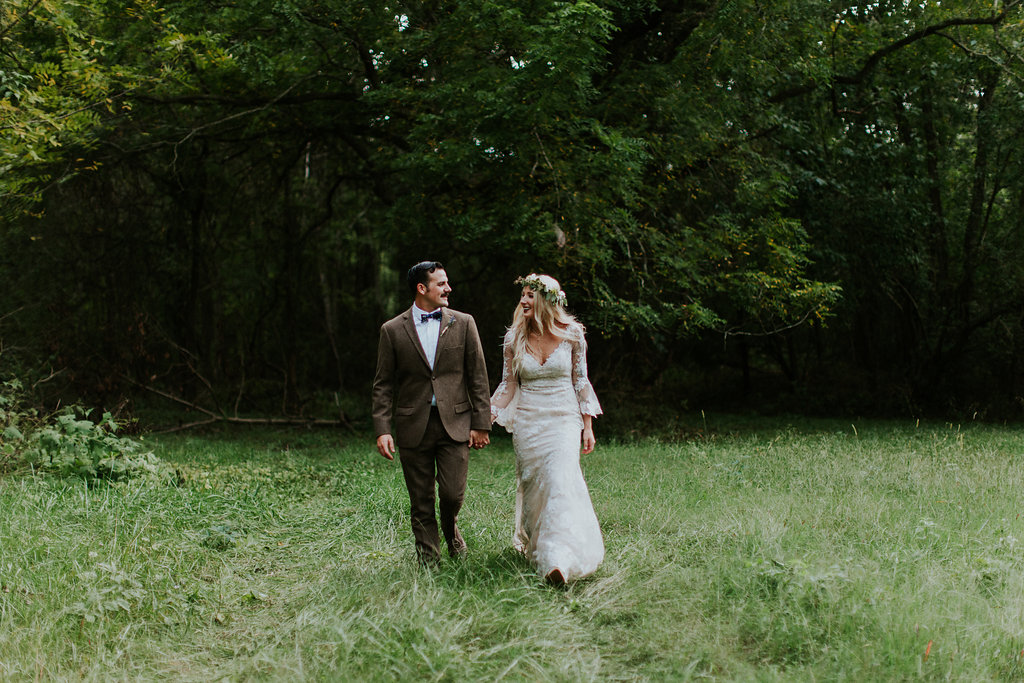 So much sweetness…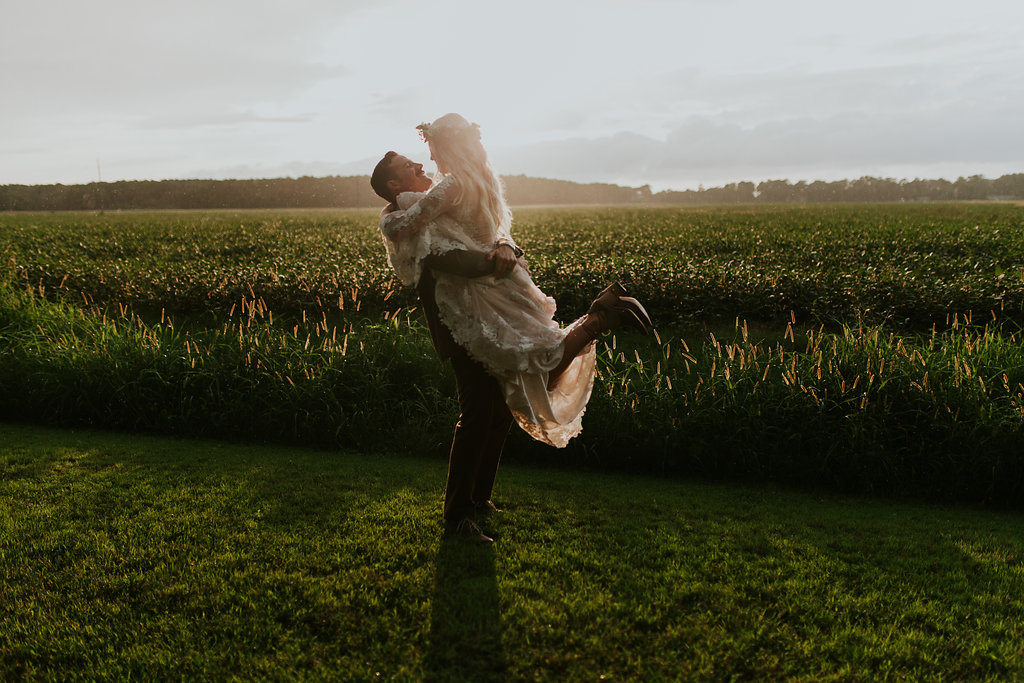 The reception took place inside the barn but they didn't want it to feel like a traditional country wedding.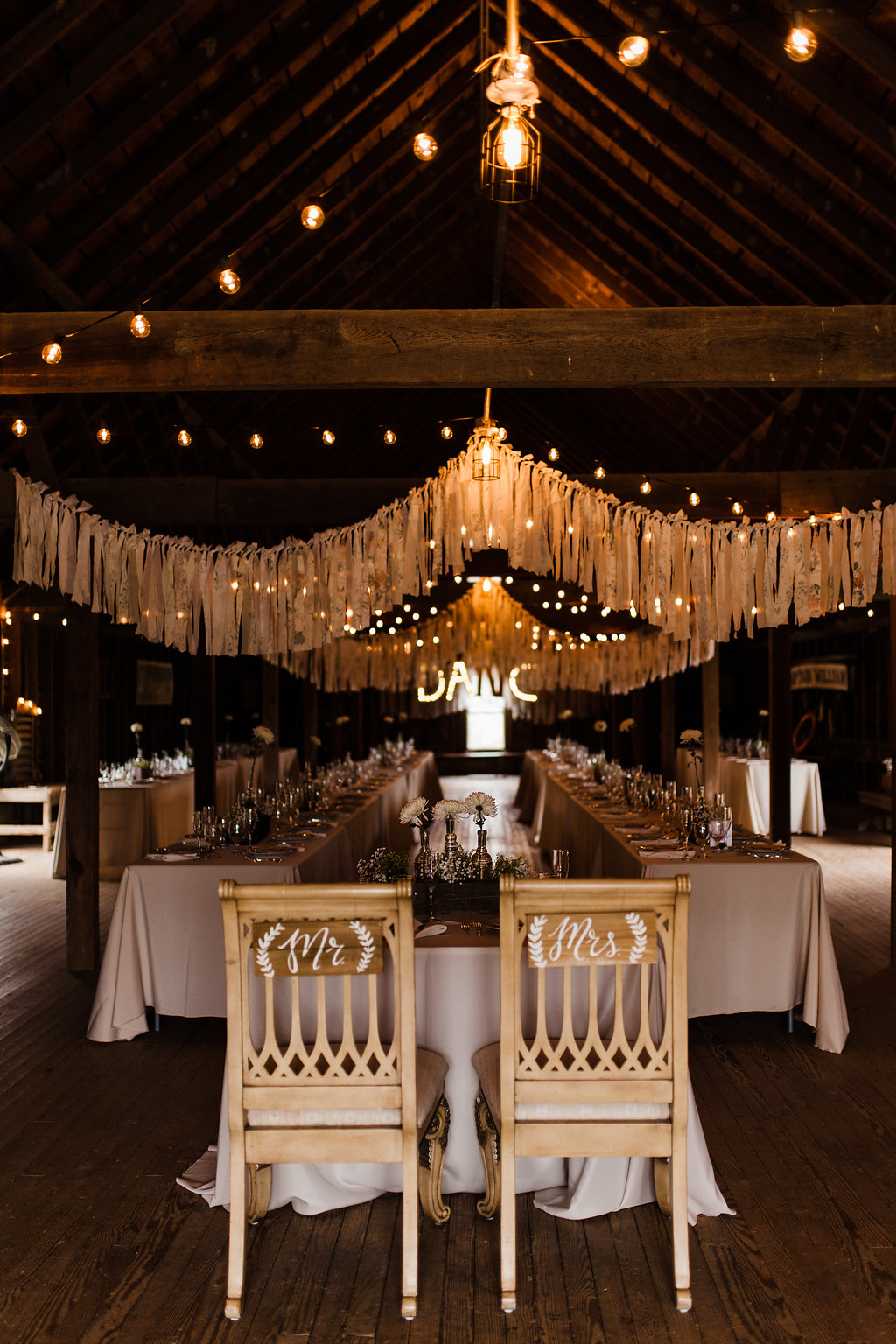 80 feet of fabric garland and hundreds of string lights made the space feel unique and fun! Do you see the letters spelling out "DANCE" in the back? They made those themselves as well! So cute!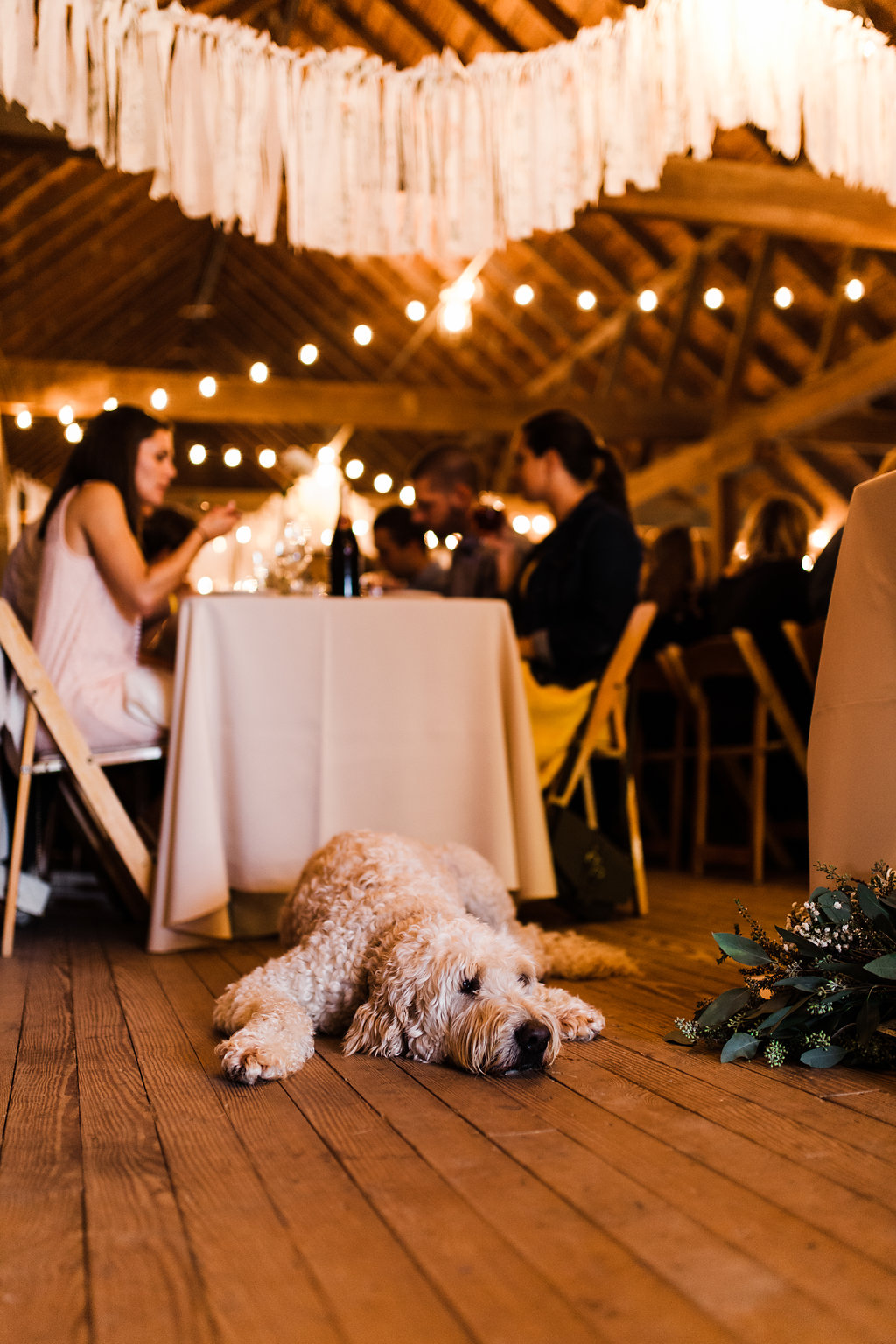 And so they danced till they were all tuckered out, like this extra adorable guest.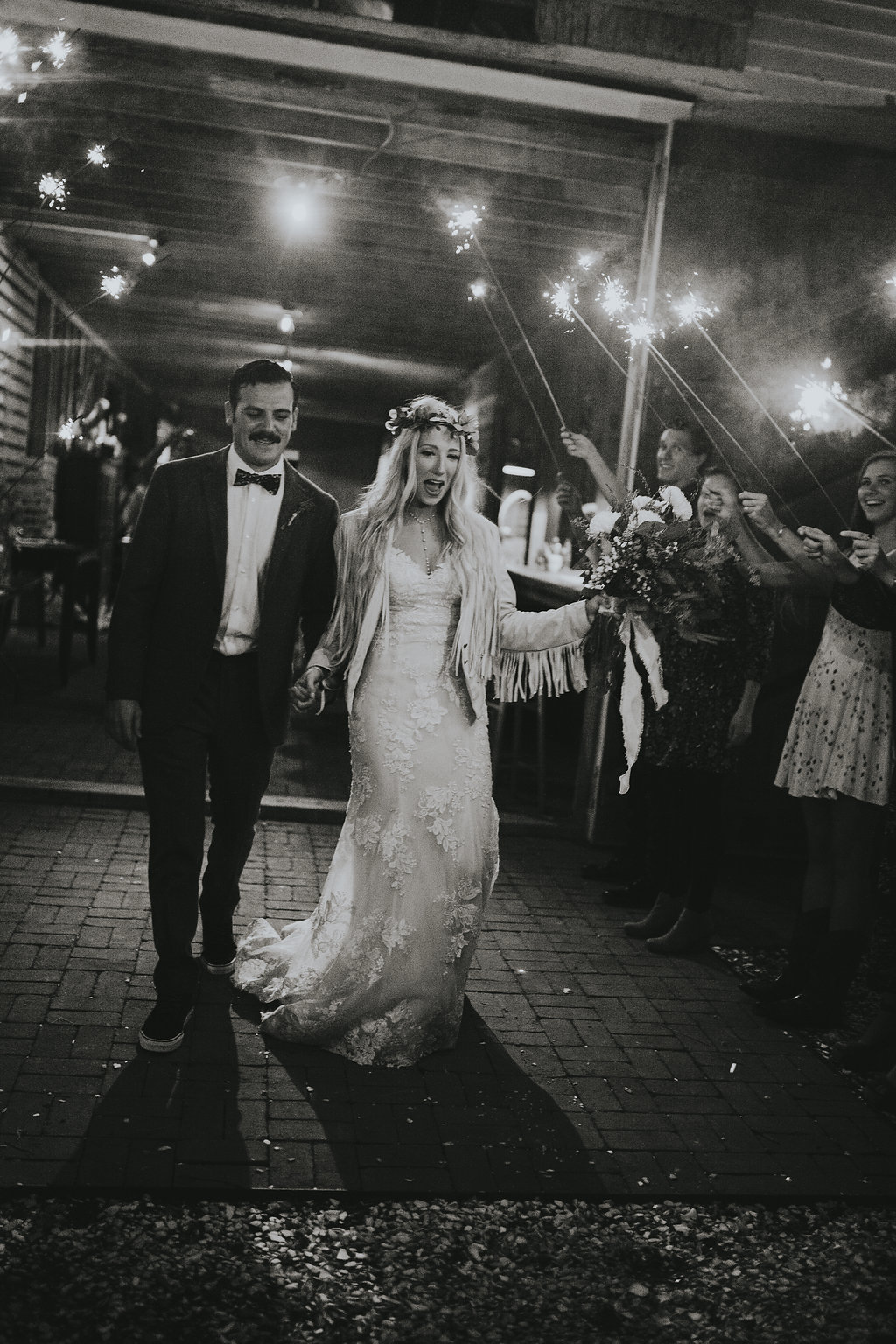 Congrats Ashley and Zack!
What was your favorite detail from the day? "It's really hard to pick one favorite detail from the day, but I would say in general- the ceremony was actually my favorite part. We put a lot of work into what was going to happen and it meant so much. Specifically, we chose to write our own vows- and oh my goodness- my heart. Apparently, there wasn't a dry eye in the crowd."
What advice would you give to a Bride to be? "Advice 1: Our set-up and tear down team were all of our friends. Our good friends. Take that back- our GREAT friends. Part of me wishes we didn't put so much on them, but it all depends on how you communicate it. Our friends know we will gladly do the same for them on their special day/ help them on any given day. Just be careful as to how you delegate tasks and who you ask to help. Shoutout- LOVE ALL OF OUR FRIENDS. You all are rockstars.
Advice 2: Things will go wrong. My bustle broke. A large creepy bug climbed up my dress during our pictures and lost my marbles. It was 15 degrees hotter than it was supposed to be that day- with 90% humidity and a little drizzle. We blew one of our amps from playing our music too loud- ha! The owner of the barn has a large dog who ran up to the ceremony area before it began and ate our communion bread. With that all being said, embrace the messy- they're really just memories."
Virginia Bride Magazine features the best Virginia Weddings and Virginia Bridal Shows. Find it  all in one place. Check our blog posts regularly for the latest show information.