Looking for a way to include those special friends who aren't a part of your bridal party? Want to give your cherished aunts a creative duty for your wedding day? Trying to incorporate your fiancé's sisters into your special day? Look no further; this new spin on a classic tradition will allow you to give those cherished women a special place in your wedding day.
Everyone has heard of the old saying, "Something old, something new, something borrowed, something blue, a sixpence in your shoe." This rhyme comes from 19th-century England. Now a days, the fifth part, "a sixpence in your shoe," is omitted by many brides. This timeless tradition is supposed to bring the couple prosperity. Each object symbolizes something specific that will bring good fortune to the newlyweds.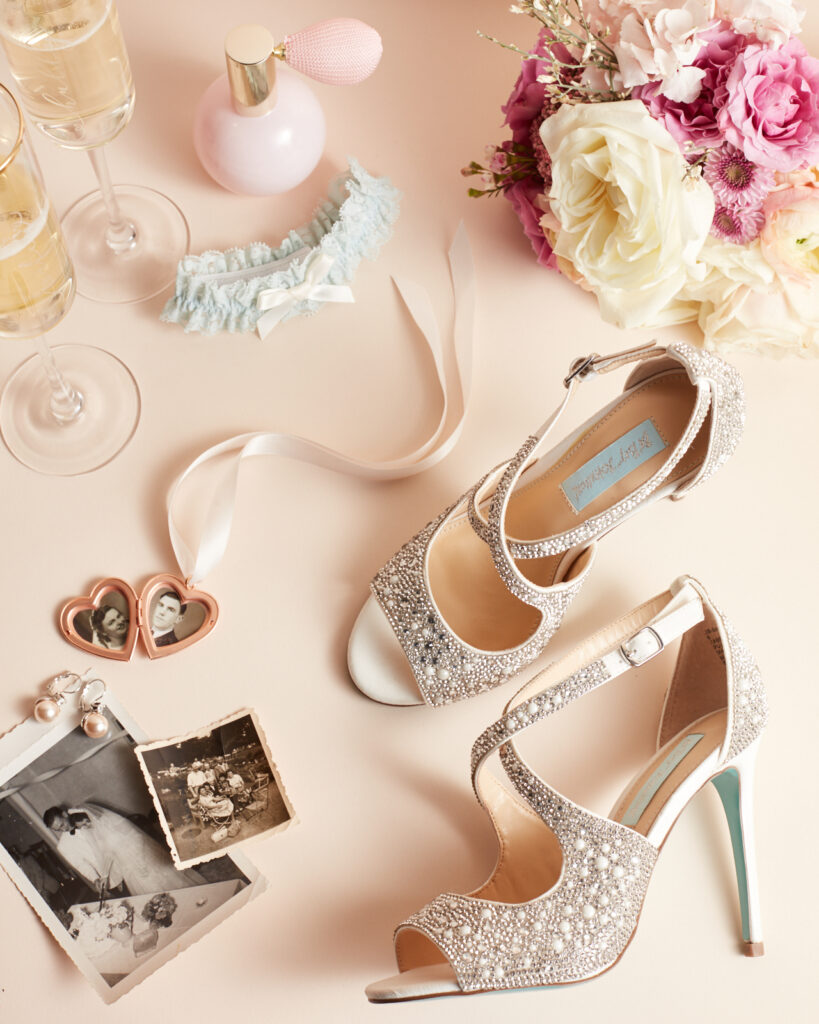 Depending on if you chose to eliminate the "sixpence in your shoe," or not, participating in this tradition gives you the opportunity to give four or five special women in your life a part in your wedding day. The mother of the bride and bridal party already have so many responsibilities, this is a nice way to include other women by giving them to opportunity to provide the bride with each of these things. Choose the four or five women to bear the weight of this task and assign each of them one of the five objects.
Perhaps you choose your aunt with a beautiful collection of jewelry for "something borrowed," a friend with a shopping addiction for "something new," your fiancé's mother for "something old," a family friend for "something blue," and your cousin with a knack for finding incredible Ebay deals for the sixpence. Each of these women will be able to dedicate their focus on one item, making sure it is personalized and something you'll cherish forever, plus you are able to give these beloved women a very important task that includes them on your special day.
Have each of these women present you with their portion of this tradition at your bridal shower or even on the morning of your wedding day. Make sure to add a detail shot of these five items and a photo of you with these five beloved women to your shot list for your photographer.
A Few Ideas
Traditionally, these things were supposed to be worn or carried by the bride, but in more modern times, brides have chosen to have a more broad interpretation. Here are a few ides that put a twist on this time-honored tradition.
Something Old
A trendy way to include something old is to have your mother's, or another family member's, wedding gown made into a robe for you to wear while getting ready on the morning of your wedding. Unbox The Dress has the perfect service to redesign an old wedding gown into a one of a kind robe, like the one below.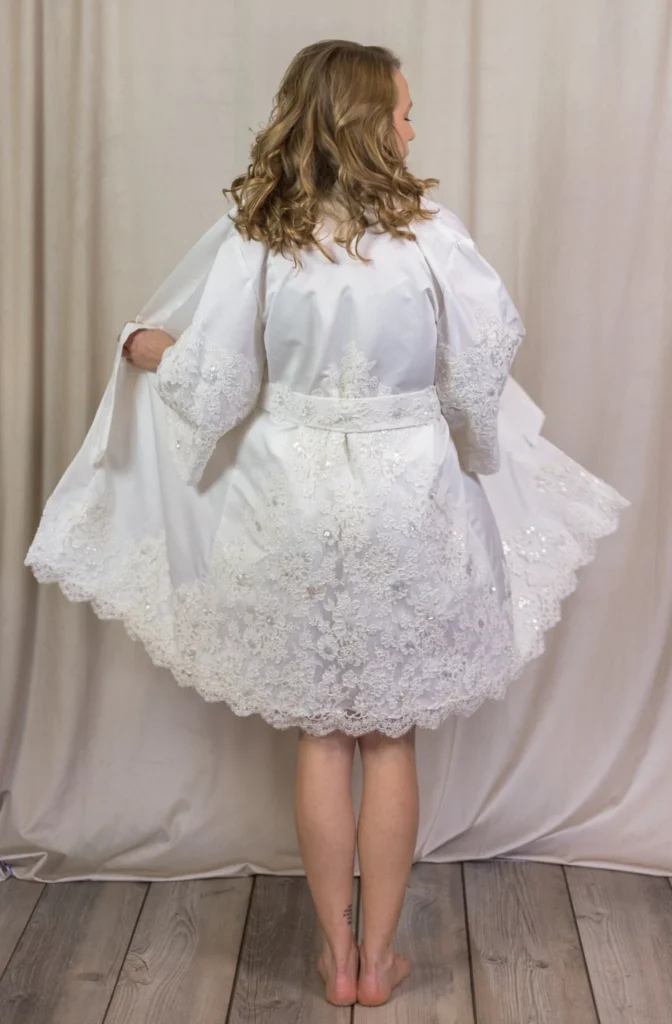 Something New
Arguably the easiest portion, the possibilities are endless for "something new." A couple of my favorite ides are a new perfume or a new piece of jewelry. Both of these things can continue to be used after your wedding day and will serve as a reminder of the special women who gifted it to you as wells as the first day you wore it!
Something Borrowed
A great something borrowed is your Getaway Car! Whether it's your fiancé's dream sports car borrowed from a friend or a vintage convertible rented for the evening, this is a perfect way to honor this portion of the tradition.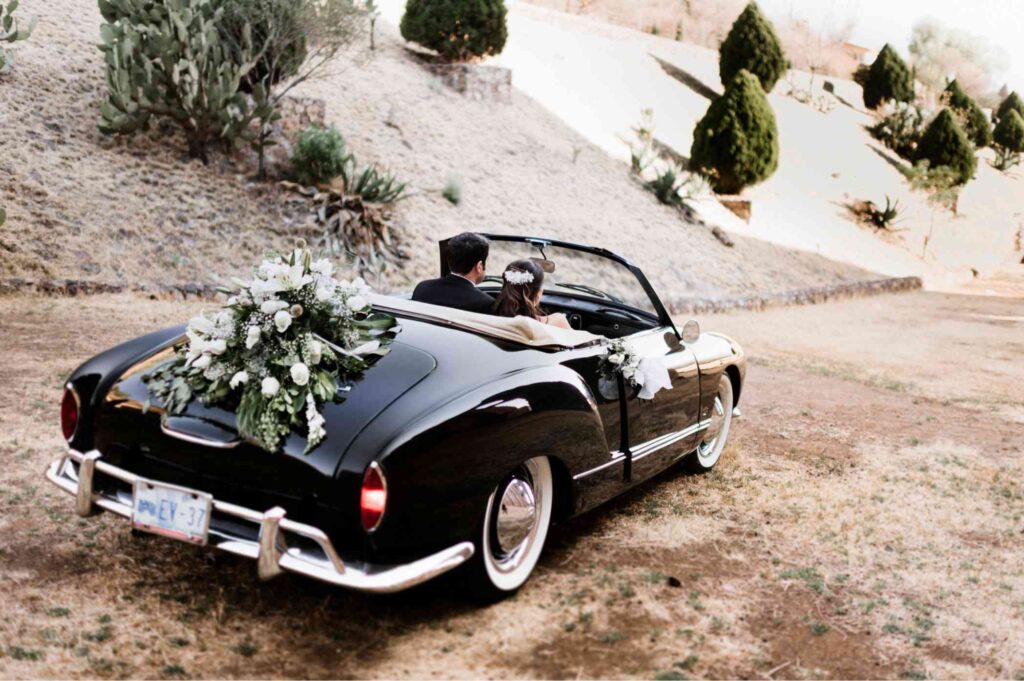 Something Blue
If blue isn't in your wedding color pallet, it can be hard to find a way to include this. These personalized vow books from Etsy is a great way to subtly include blue on your big day!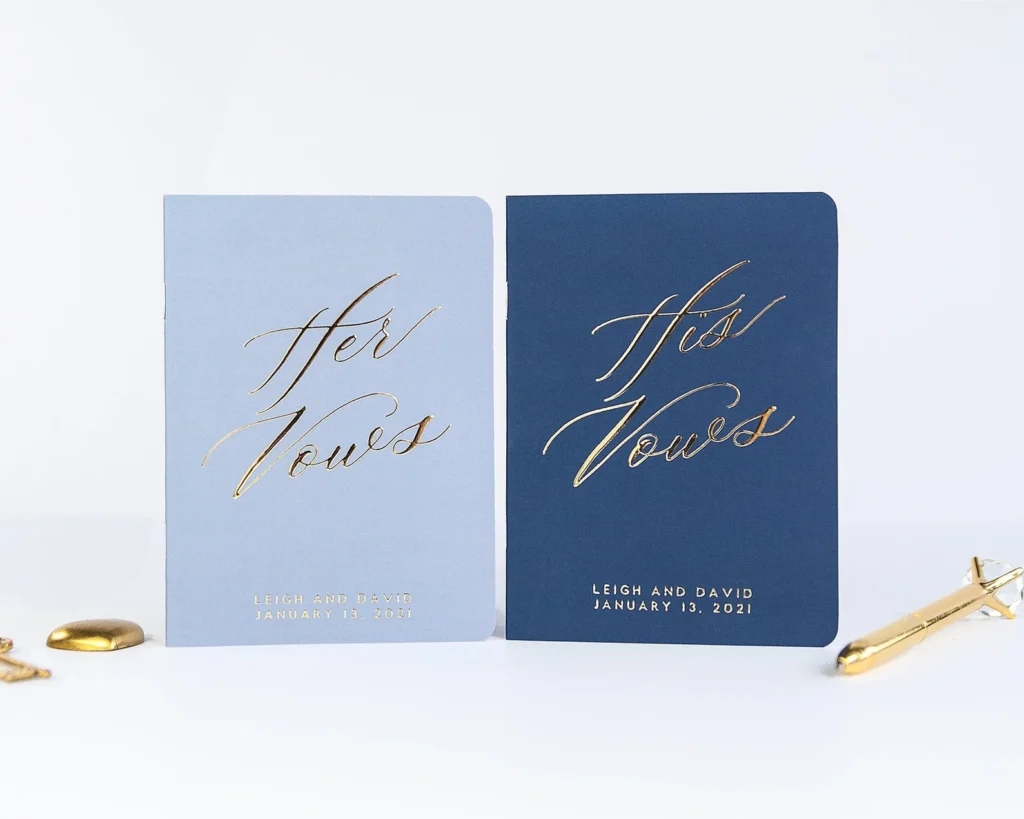 Sixpence in Your Shoe
Even though Great Britain stop circulating the sixpence in the 1980s, they can still be hunted down online. The one below is available on Etsy. If you can't find a lucky sixpence, a penny will work just as well!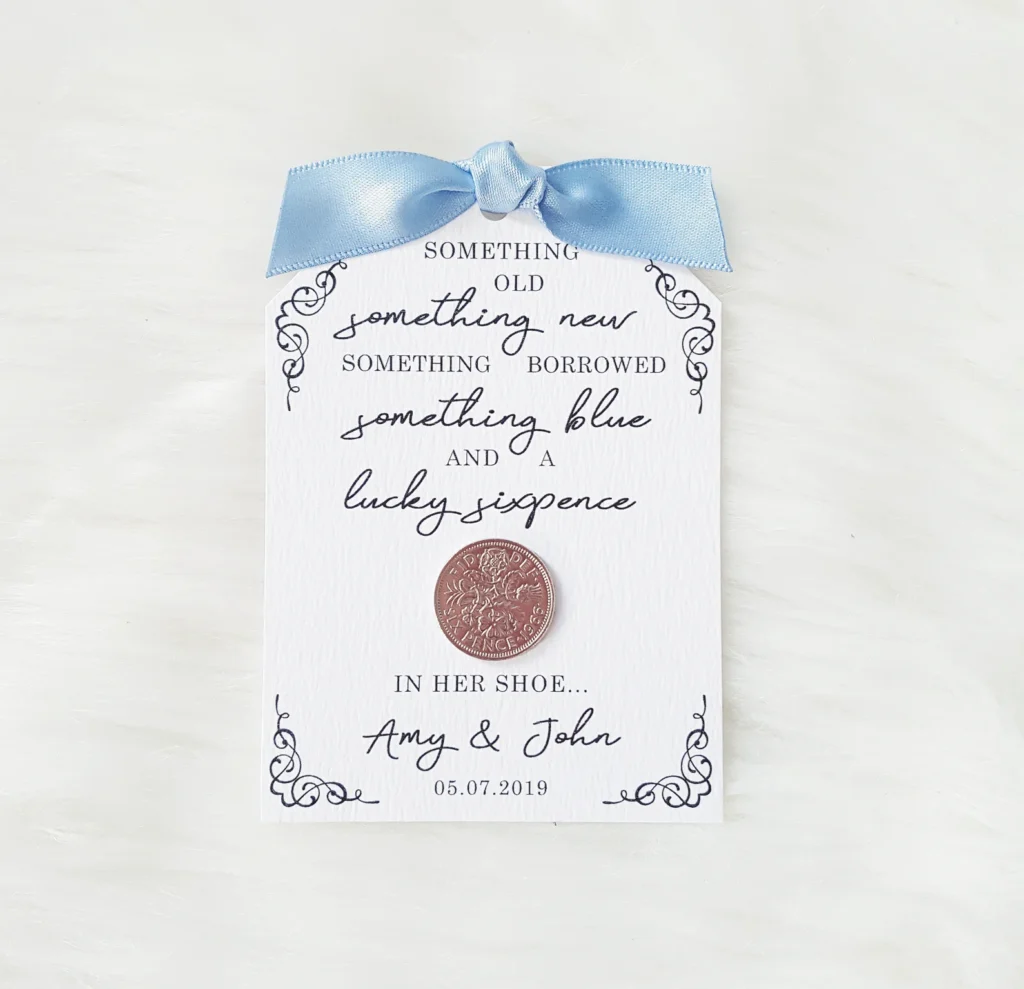 If you are planning a wedding in Roanoke Virginia, Richmond Virginia, Fredericksburg/Northern Virginia, The Shenandoah Valley, Coastal Virginia or in Charlottesville/ Lynchburg Va. we can help with your wedding planning and ideas.