Styled shoots are a creative way for photographers, stylists, and other wedding pros, to show off their talent and visions to inspire readers for their own wedding planning.
Today's styled shoot is a look into an intimate wedding held at a gorgeous venue on a fall day.
So for those planning a fall wedding, this should give you some great ideas!
Here's what the photographer,  Nick Hanyok Imaging has to say about the scoop behind this shoot:
"In November I was lucky enough to grab a spot for a styled shoot hosted by the amazing event planner, Heather Benge Events. This shoot took place at the gorgeous  Virginia House. Everything about this venue is stunning and a dream for any wedding photographer! The different backdrops this English Tudor Manor house offers, from gardens to walkways, the patio and the indoor areas, are all guaranteed to make anyone's special day memorable. One thing I absolutely love is when nature is brought into the wedding day to further enhance the experience. That is exactly what West Bloom Paper Co did! All the guest's names tags hung effortlessly and elegantly to the trees outside along where cocktail hour would take place. I just loved this!!  It pretty much rained our entire shoot but our real-life couple Daniel & Melanie were completely unaffected. Also completely unaffected was the hair and make up on this wet day. The hair stylists at Radiant Reflection and MUA Cameron B Carson provided our couple and bridesmaids with hair and makeup that withstood the entire time in the wet weather all while looking natural and elegant.  Melanie wore a breathtaking hand made gown by Jaye Applewaite. Every single detail of this dress was perfectly stitched and truly made the bride the center of attention, just as it should be on a wedding day. Our bride also wore a beautiful pair of Bella Belle Shoes that perfectly accented her dress. Ariem Treasures provided our bride with timeless jewelry to complete her look, while White Glove Rentals provided all the finishing touches for our venue for this special occasion. "
What we love:
Isn't it fun to think about peeking in on a wedding taking place?
That's what this shoot has given us, a chance to see it all taking place in a gorgeous setting with a beautiful couple, in an intimate setting.
To see all the preparations being made for the big day, as well as the excitement and magic for the couple and bridal party, and what the vendors are doing to pull off a perfect day, would truly educate everyone as to the hard work that goes into executing a wedding.
The details are so elegant from the jewelry to the dresses, & love those name tags hanging in the trees!
Now, let's talk about the venue, it's straight out of a Victorian romance, those steps, the landing!
And there is just something ethereal about a crisp fall day, with the leaves falling, and the promise of winter on the way.
Ah, FALL WEDDINGS!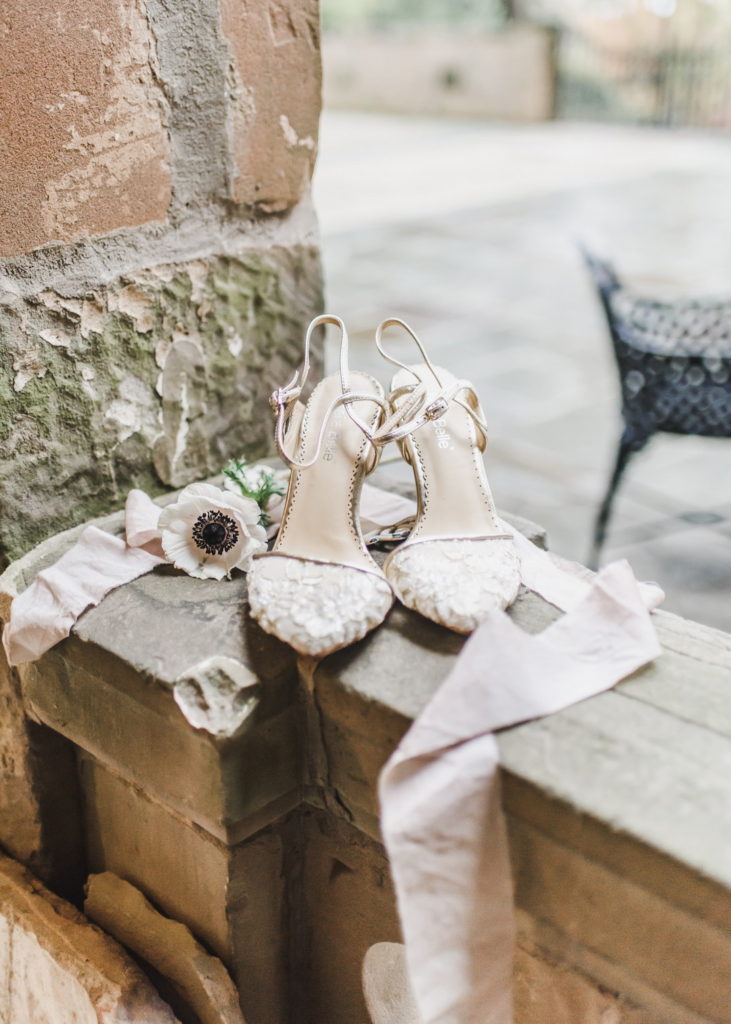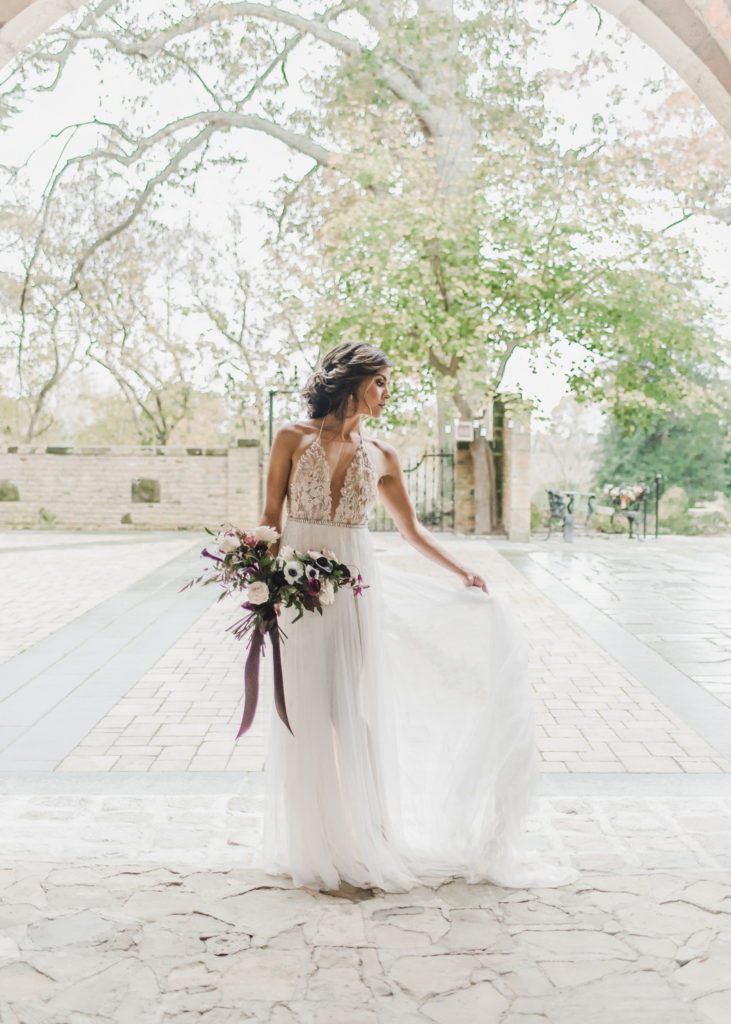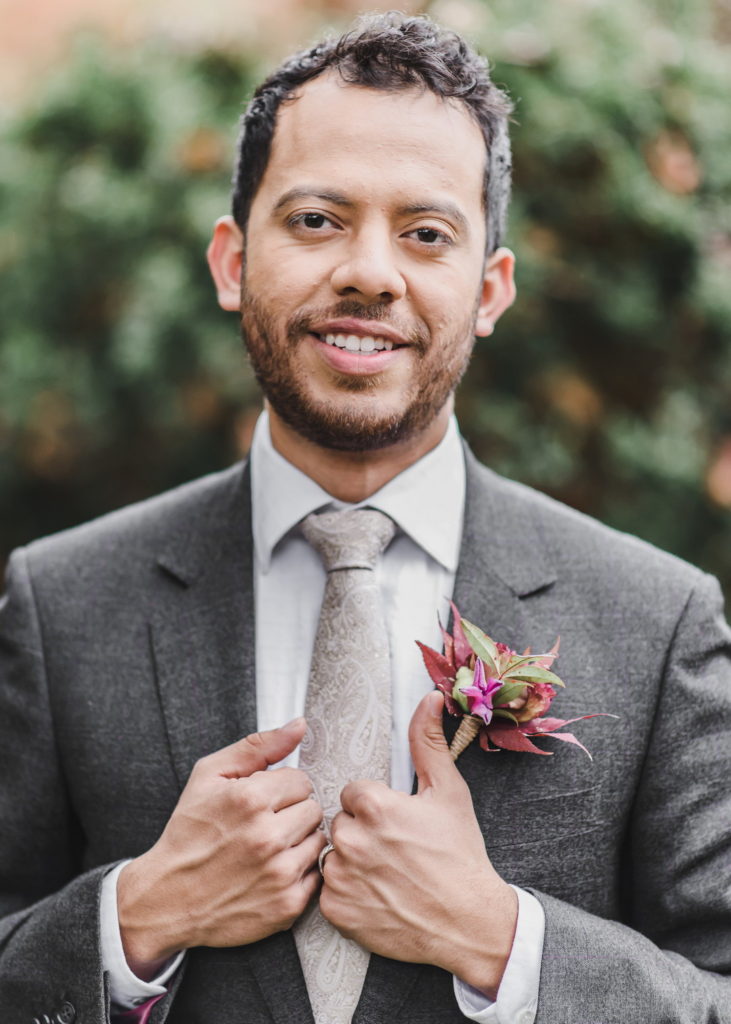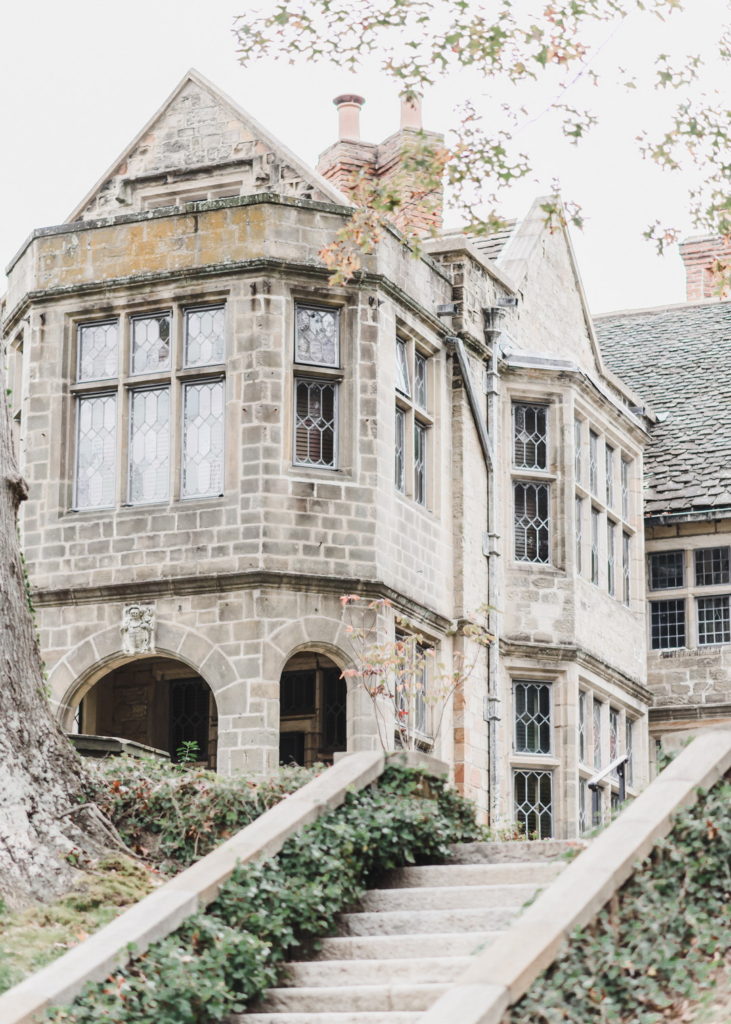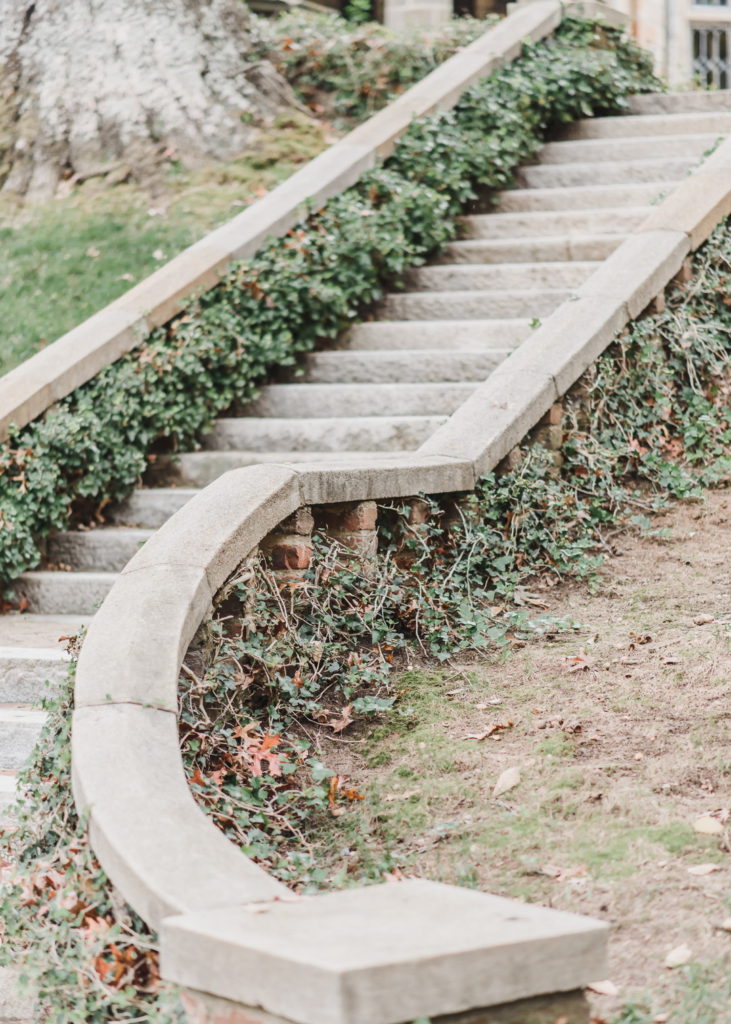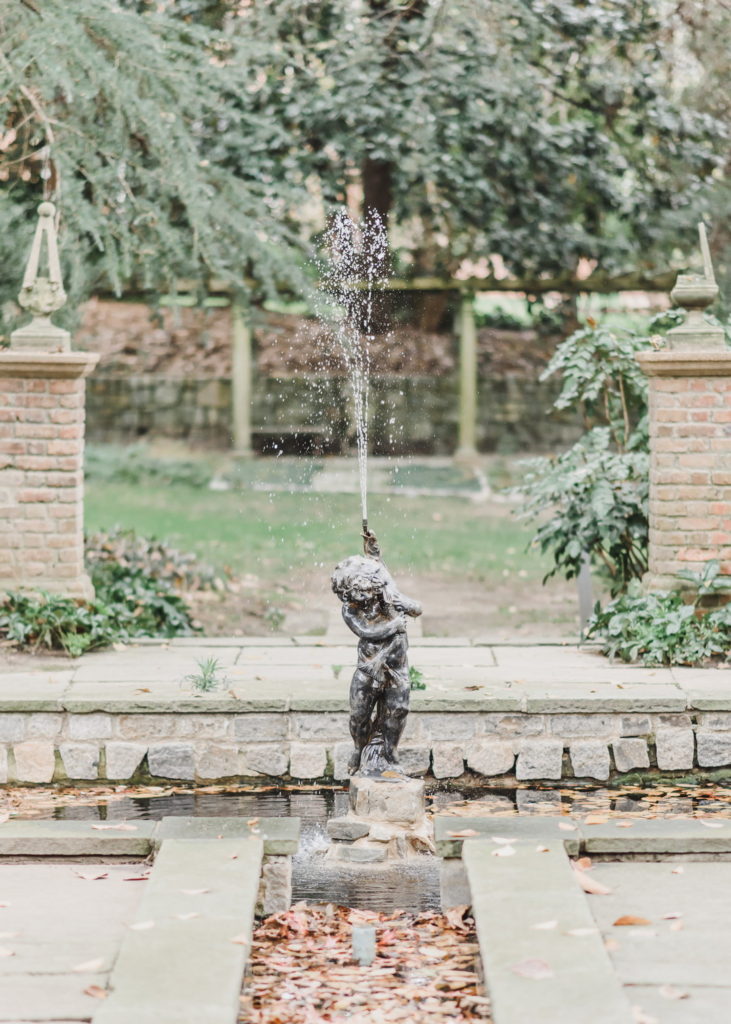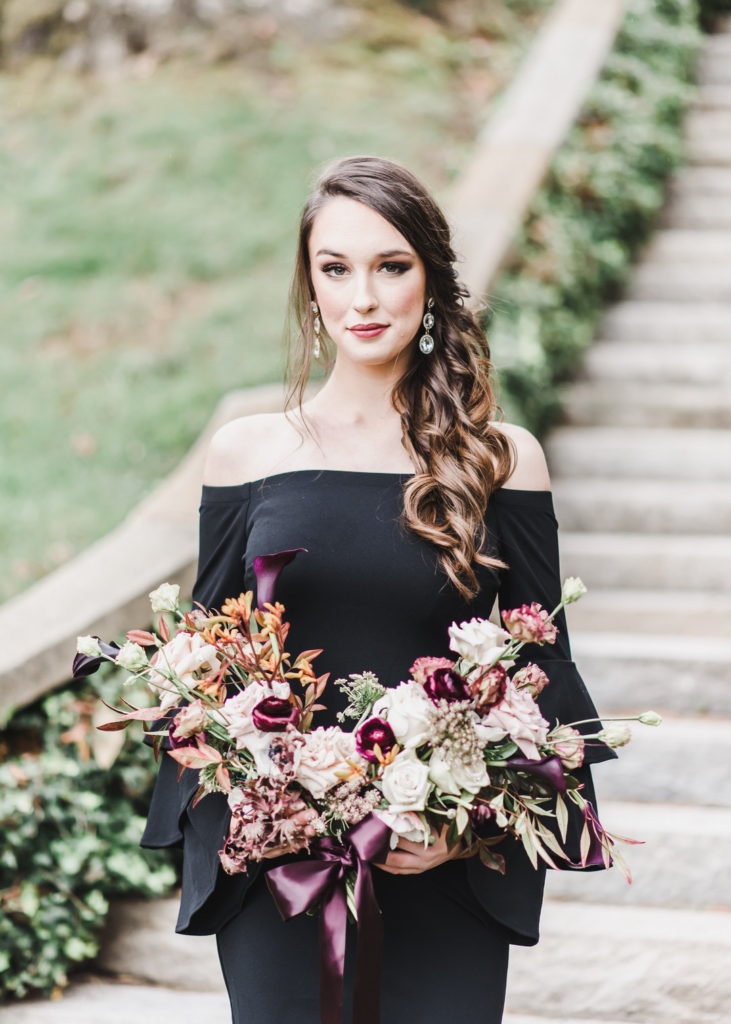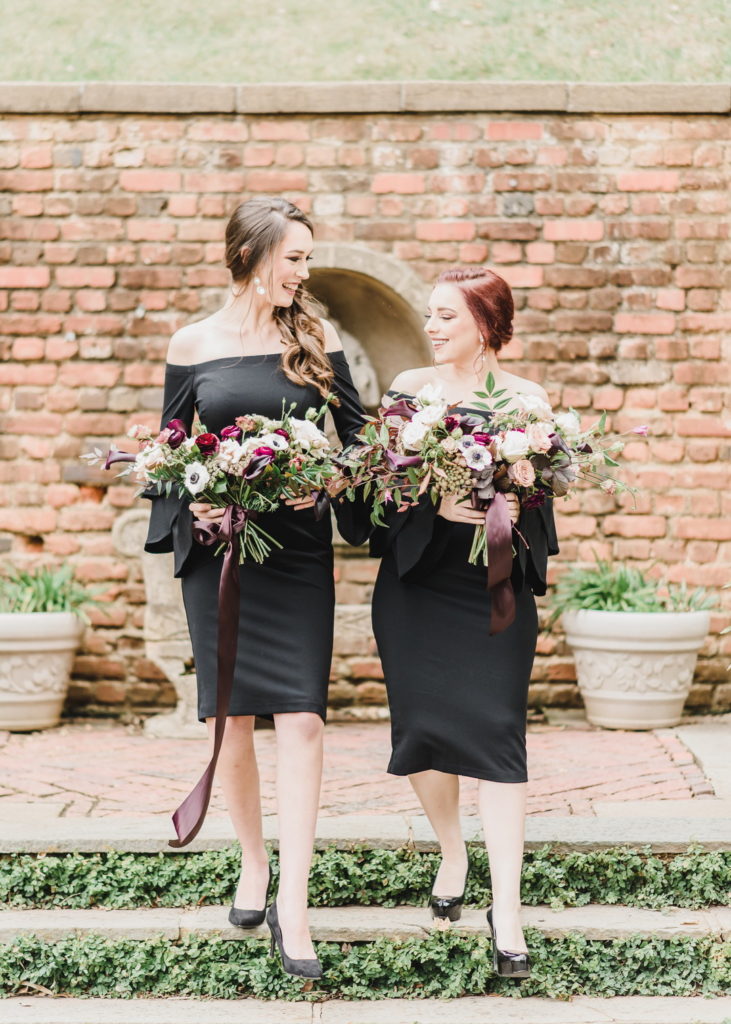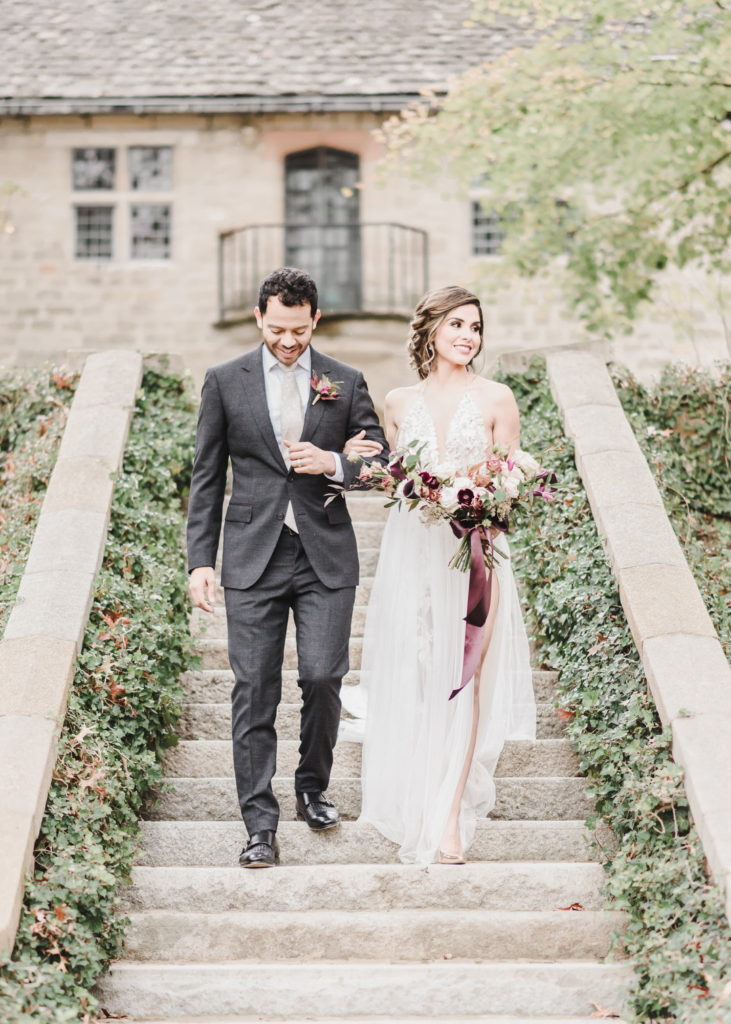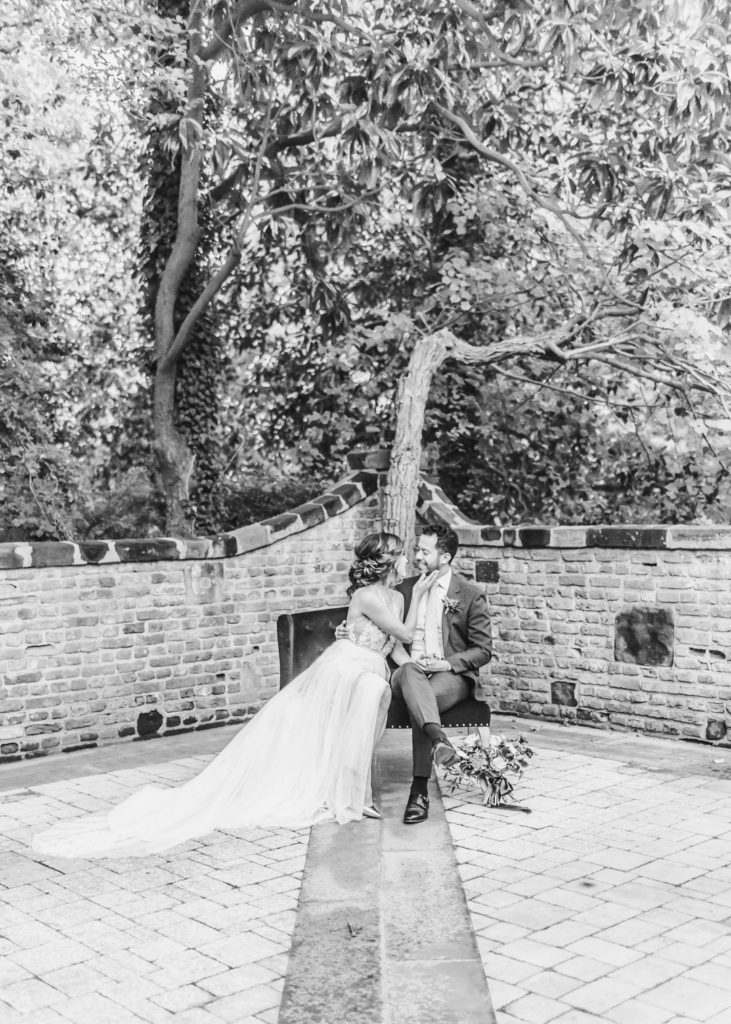 If you are planning a wedding in Roanoke Virginia, Richmond Virginia, Fredericksburg/Northern Virginia, The  Shenandoah Valley, Coastal Virginia or in Charlottesville/ Lynchburg Va, we can help with your wedding planning and ideas.