Styled shoots are a creative way for photographers, stylists, and other wedding pros, to show off their talent and visions to inspire readers for their own wedding planning.
This shoot was the vision of Sally Anne Andrew, the owner of Lefay Cottage at Little Washington and captured beautifully by Karen Gage Photography.
The Scoop:
Here's what Sally Anne had to say about the shoot:
"Imagine…Believe…Dream at the Love lavender Farm at LeFay Cottage at Little Washington!
The blooming lavender season just occurred at LeFay Cottage at Little Washington's Love Lavender Farm and I can't think of a more romantic wedding for a nuptial setting. As you know the lavender plants are designed in a large heart shape! .
This stunning shoot captures the beauty and the intimacy of a small wedding in the most gorgeous way, with dreamy vintage inspired wedding dresses and airy pastel colors to delight, the centerpiece, in the LeFay urn in the center of the heart is created by Jarrod Designs."
What we love:
Lefay Cottage imbues English cottage style in beautifully curated furnishings and you can just feel the magic.
One can almost imagine finding a fairy or two tucked away or flitting about in the lavender fields.
And who doesn't love the beauty and heavenly scent of lavender?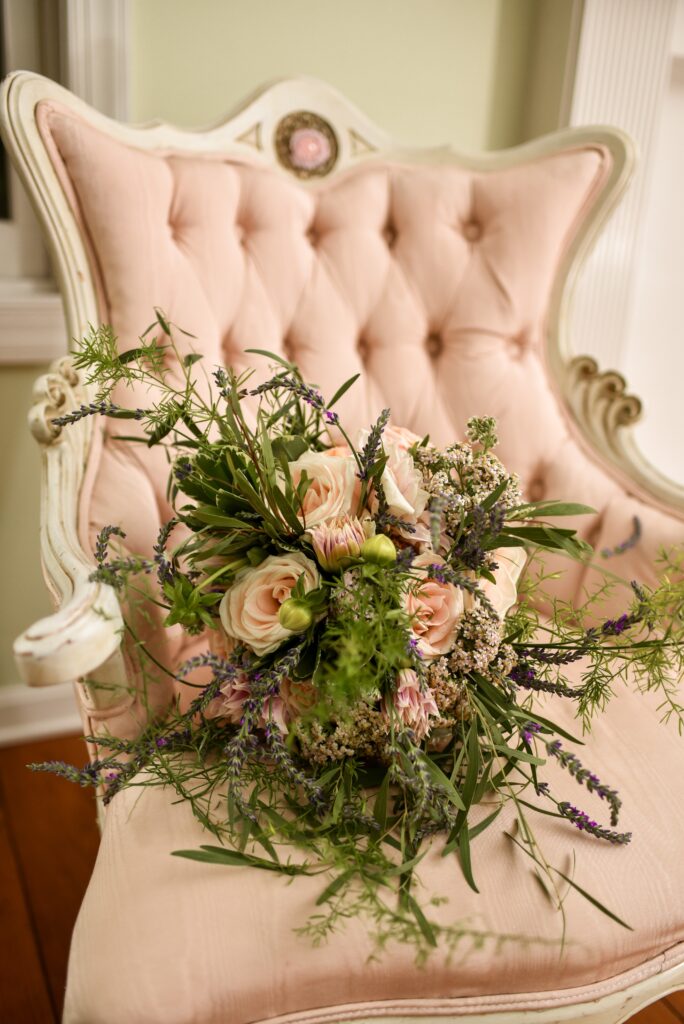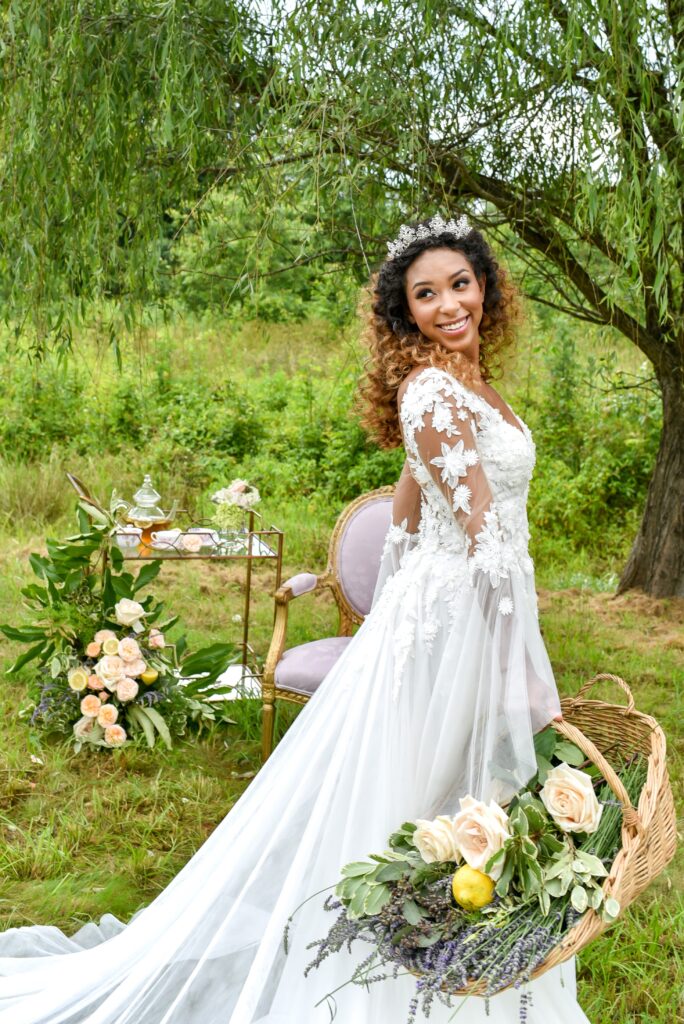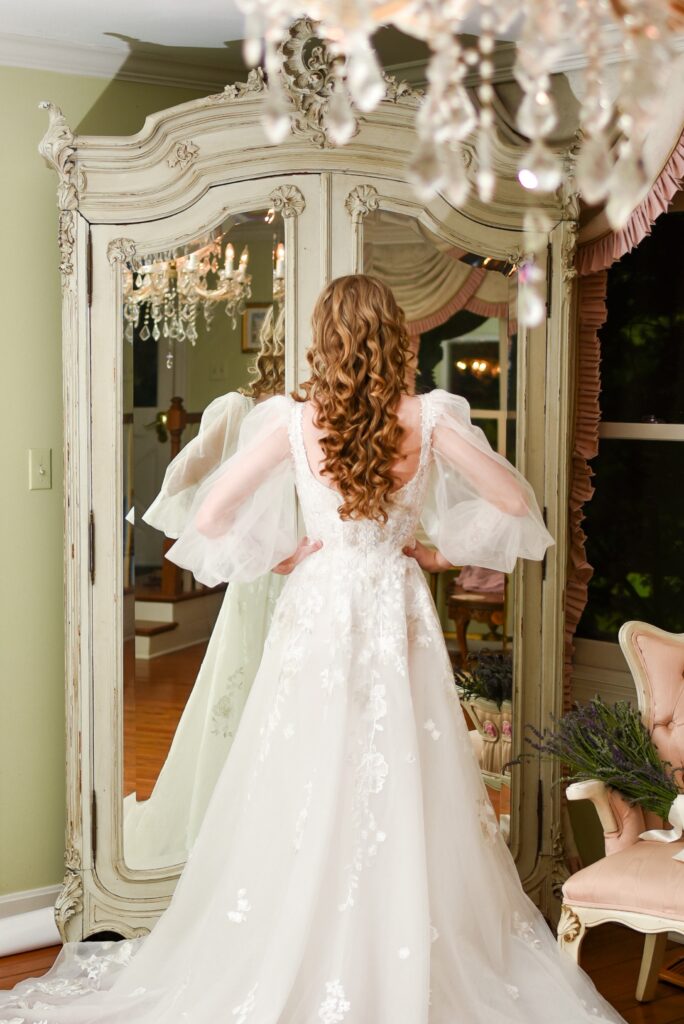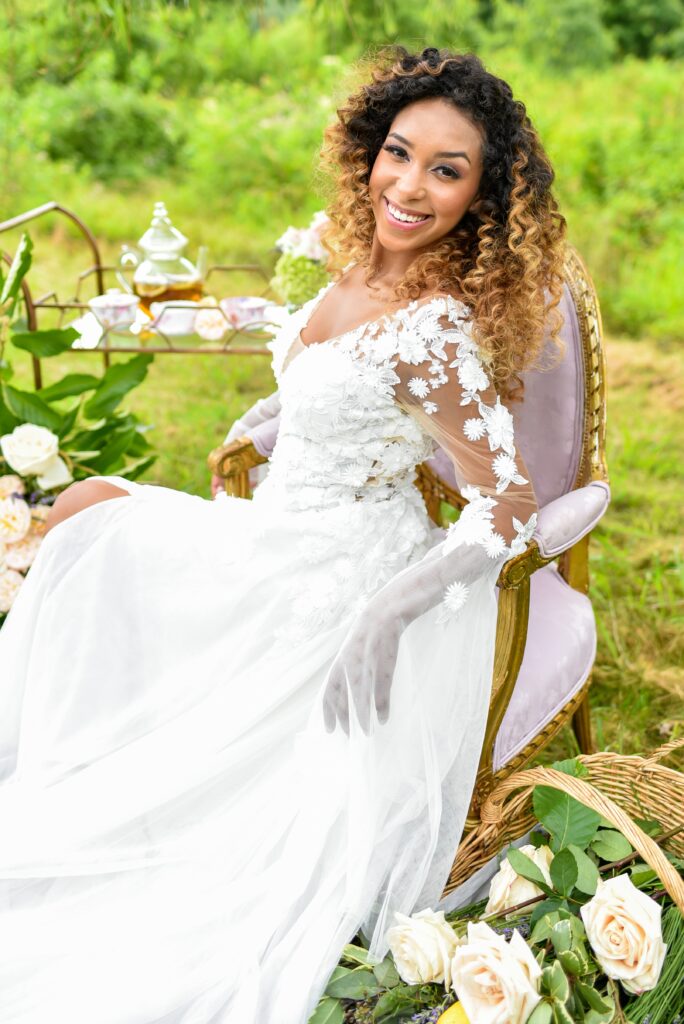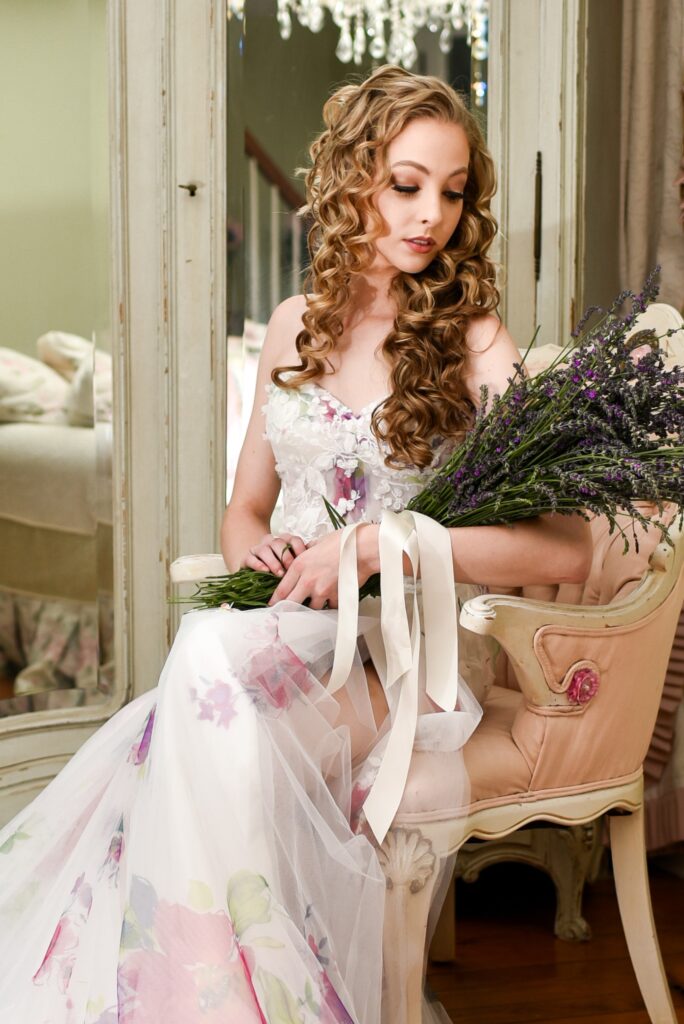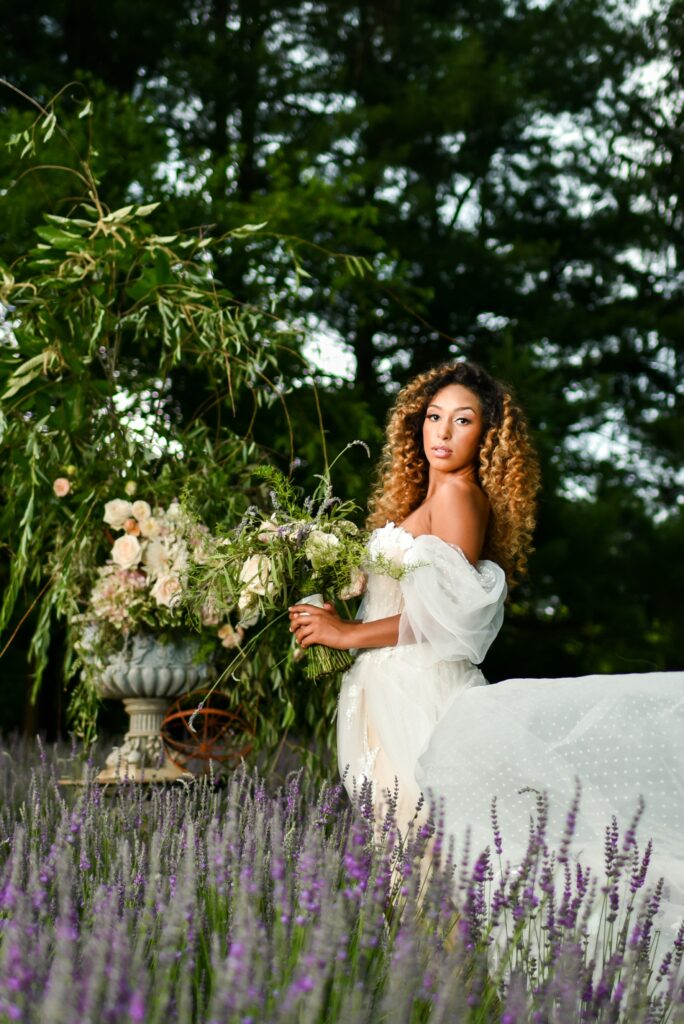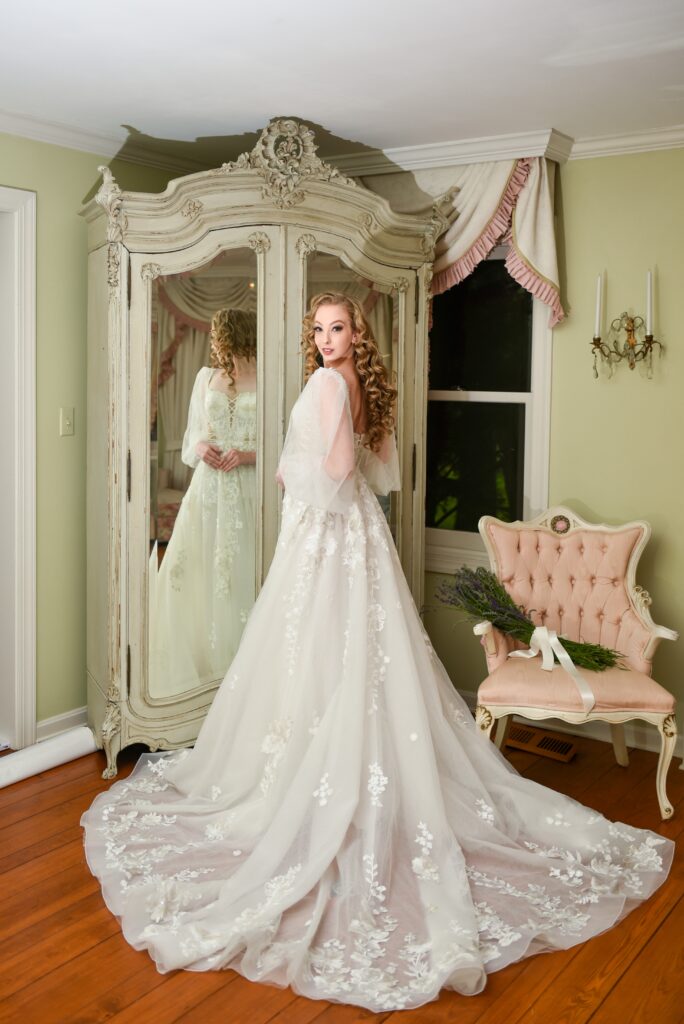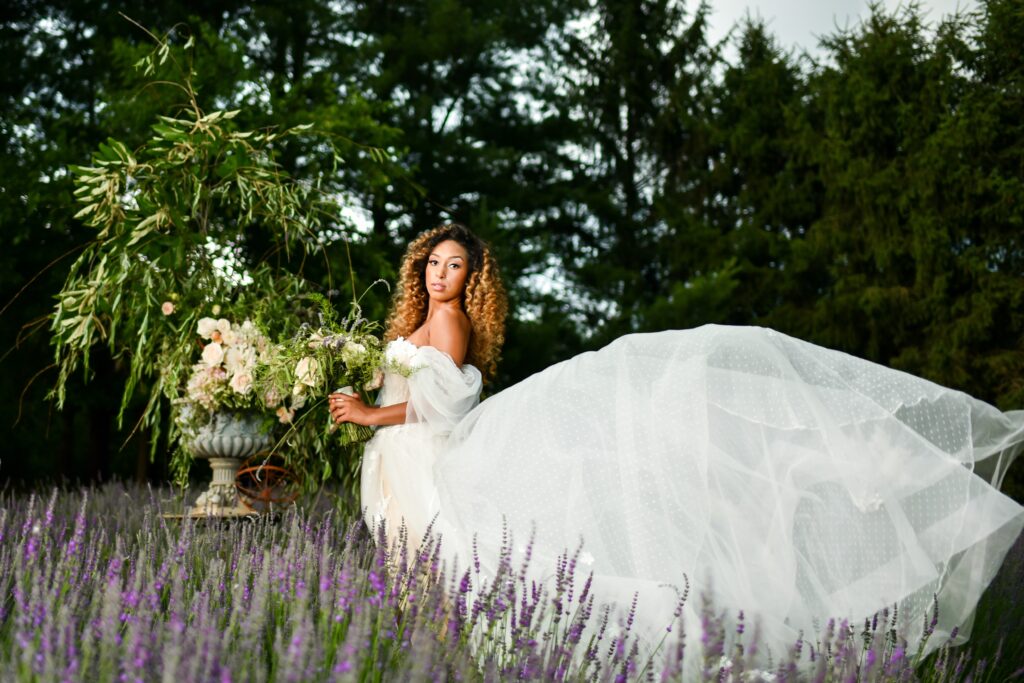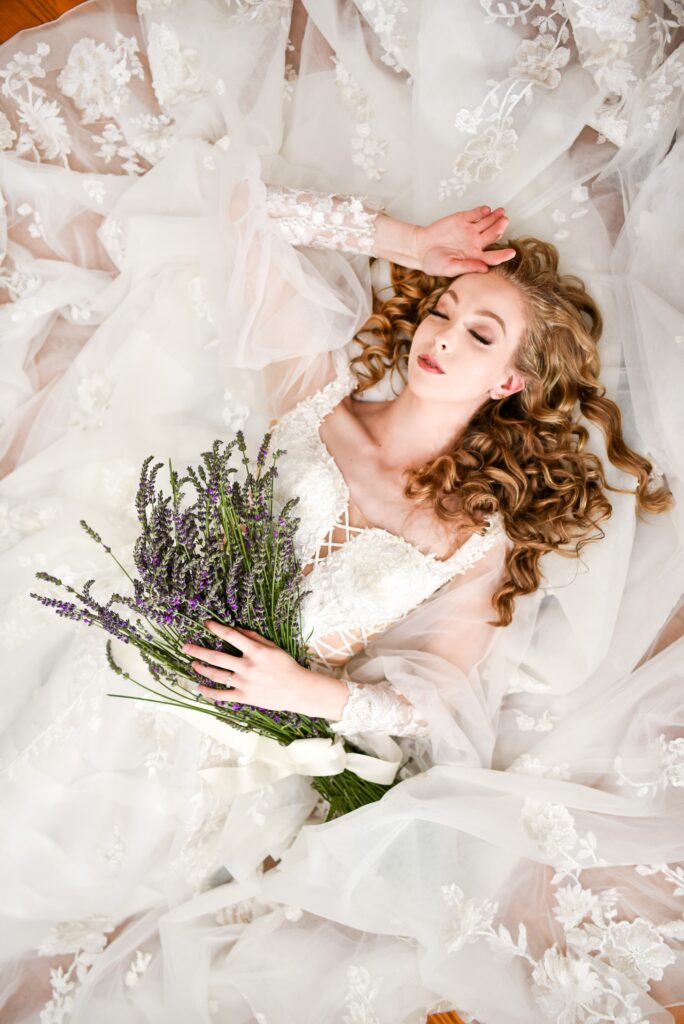 Sources:
Wedding Venue: LeFay Cottage at Little Washington
Website: www.LeFayCottageatLittleWashington.com
Email: LeFayCottageatLittleWashington@gmail.com
Phone: 703 980 1478
IG: @LeFayCottage
Download their Digital Brochure Here for their SPECIAL OFFER:
Photographer: Karen Gage
Website: https://www.karengagephotography.com/
Email: Karengagephotography@gmail.com
Phone: 804 201 8334
IG: @karengagephoto
Florist: Jarrod Designs
Website: https://jarroddesign.com/
Email: Jarrod@jarroddesign.com
202-909-0829
IG: @jarroddesign
Makeup & Hair Designer:
Email: Greyssmakeup@gmail.com
IG: @greyssmakeupandbeauty
Phone:
Bridal Gowns: Isabella Grace Bridal
Website: https://isabellagracebride.com/
Email: Info@isabellagracebride.com
Phone: 540-830-4173
Model: Summer Riggleman
IG: @americasnextteen
Model: Adriana Vigilante
Planner: VP Consulting
Website: https://www.vpconsultingevents.com/
Email: Virginia@VPConsultingEventDesign.com
Phone: 703 894 7700
IG: @vpconsulting.events
If you are planning a wedding in Roanoke Virginia, Richmond Virginia, Fredericksburg/Northern Virginia, The Shenandoah Valley, Coastal Virginia or in Charlottesville/ Lynchburg Va. we can help with your wedding planning and ideas.