They say your wedding day is one of the happiest days of your life. While planning out all of the little details of your special day can be stressful at times, your wedding is a day you and your spouse will look back on for years to come. Avoid the stress by taking some time to get prepared and remember this day is all about celebrating your love! Here are some things you'll need to keep you relaxed and ready for your wedding day.
Your Phone
OK, so in most instances, put your phone down and just enjoy the big day! Chances are you are paying a photographer to capture the day's magical moments and you shouldn't need your phone. However, since our phones do way more than take pictures and make phone calls, make sure your phone is still charged and on hand in case you need it.
At this point, you have all of the phone numbers for your vendors, caterers, and other services you have paid for saved in your contact list. Make use of the people you've employed for your wedding. If something seems off or a vendor is late, put the problem in their court. They will have the tools and resources to handle the problem so you can get back to celebrating your big day.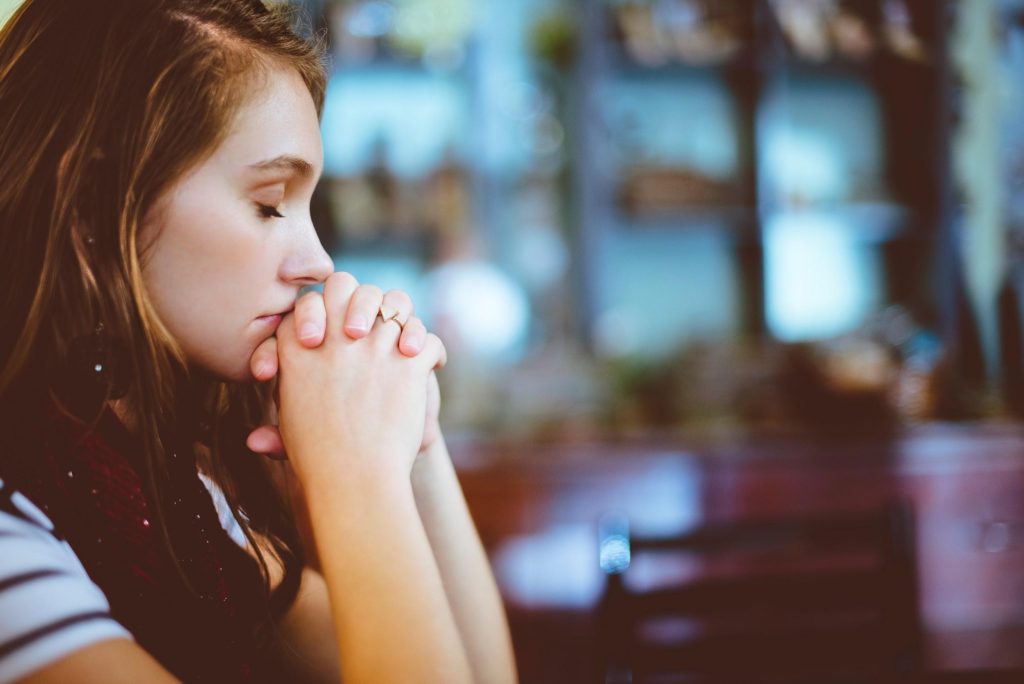 Photo by Ben White on Unsplash
If at any point you find yourself feeling overwhelmed by the thought of all the attention you'll be getting during the ceremony or reception, take a moment to breathe. If you're not sure how to best use your breathing to relax, try downloading an app that guides you through meditations like Calm. It will help you through a short session to reduce your stress.
Clothes
Most of the time, the bride and her party will spend all morning getting ready. So, you will need to have more than your wedding dress ready to wear. Whether you're going to salons or having the stylists come to you, there's likely a tight schedule that needs to be followed so everyone is picture perfect in time for the wedding.
Make sure you and your bridesmaids pack shirts that don't go over your head as this could mess up your hair or makeup. You'll also want very comfortable pants, especially if you're opting to wear spanx for the rest of the day. Give you and your bridesmaids the reprieve of comfort by gifting each of them a comfy pair of Victoria's Secret Pink yoga pants that they can wear on your special day. It has become very trendy to give your bridal party a gift at this point of the wedding, so take advantage of the various styles and patterns and match them up with a pair that reminds you of each person. Depending on the size of your party this could be a costly endeavor. Consider utilizing online consignment stores to shop for unique Victoria's Secret Pink styles for each of your bridesmaids and save up to 75% off the retail price!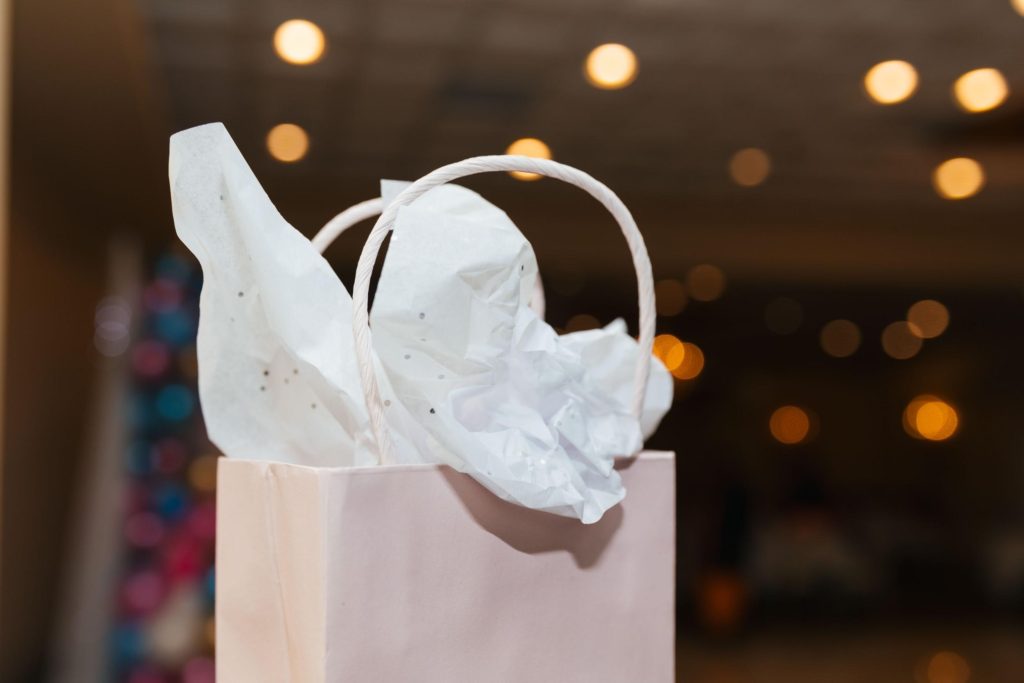 Photo by Happy Films on Unsplash
If you and your guests plan on taking your wedding celebrations somewhere else to continue the merriment, you might want to bring something to change into. Alternatively, if you plan on staying in at a hotel after the reception, you can bring something more casual to lounge around in at the hotel bar or just in the room with your new beaux. Don't forget to have pajamas because you're probably going to be very tired from such a busy day and you'll want to get your rest.
Hygienics
Whether you're excited or nervous, your body pretty much reacts the same way. Make sure you bring your regular antiperspirant/deodorant with you as a reapplication might become necessary. It might also come in handy to have a travel size spray antiperspirant that someone can carry in their purse for you just in case. It's also important to wash your face as normal and use toners and lotions that will help combat too much shine as any nerve sweat sets in.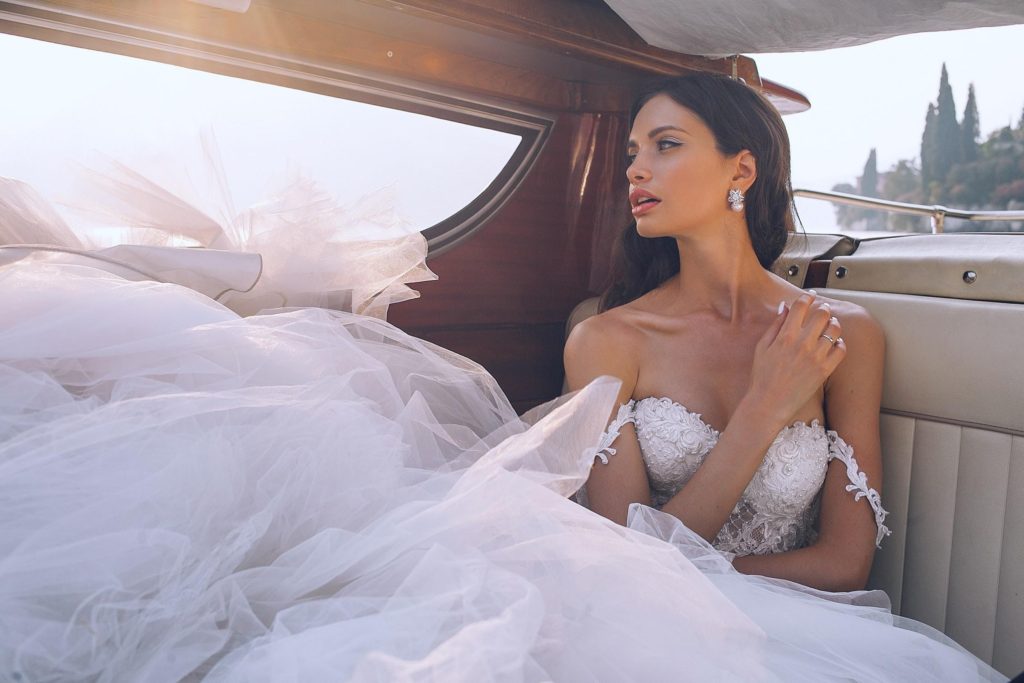 Photo by Orlova Maria on Unsplash
Medicine
Whether you normally have anxiety or not, big events tend to have an impact on many people. This could result in a headache or nausea, so come prepared with over the counter medications that could treat these common ailments. Not to mention, if you actually struggle with anxiety, be sure to have your prescription filled and tucked into your wedding day clutch just in case you need it.
Positive Attitude
Some people believe that you get the things you ask for. Try to keep yourself surrounded by positivity. If you believe you will have a great wedding day, then you will have a great wedding day. So many people will have opinions about what you should be doing and who to invite, but ultimately it's your day and the start of your new life with your spouse, so enjoy your day! Whatever happens, happens and any blunders are just stories to tell in the future about the day you married the love of your life.
If you are planning a wedding in Roanoke Virginia, Richmond Virginia, Fredericksburg/Northern Virginia, The  Shenandoah Valley, Coastal Virginia or in Charlottesville/ Lynchburg Va, we can help with your wedding planning and ideas.