Whether you're going to DIY your dessert table with some cookie baking parties with your bridesmaids or ask your baker to whip up some batches of your favorite sweet treats, having a plethora of options is always a fun, delicious way to ensure your guests thoroughly enjoy your wedding celebration.
For my own wedding, we did exactly this, with delicious, gooey, sweet treats ranging from cookies and cupcakes to brownies, Rice Krispie Treats (well, that was our cake substitute) and other delights our guests dove into with relish.
Below you'll find some of the best dessert ideas around for an incredibly delightful spread your guests won't soon forget!
And don't forget – with any of the recipes below, you can easily convert them into gluten-free offerings by switching out the flour for one-to-one gluten-free flour. No other adjustments are necessary.
Brownies Galore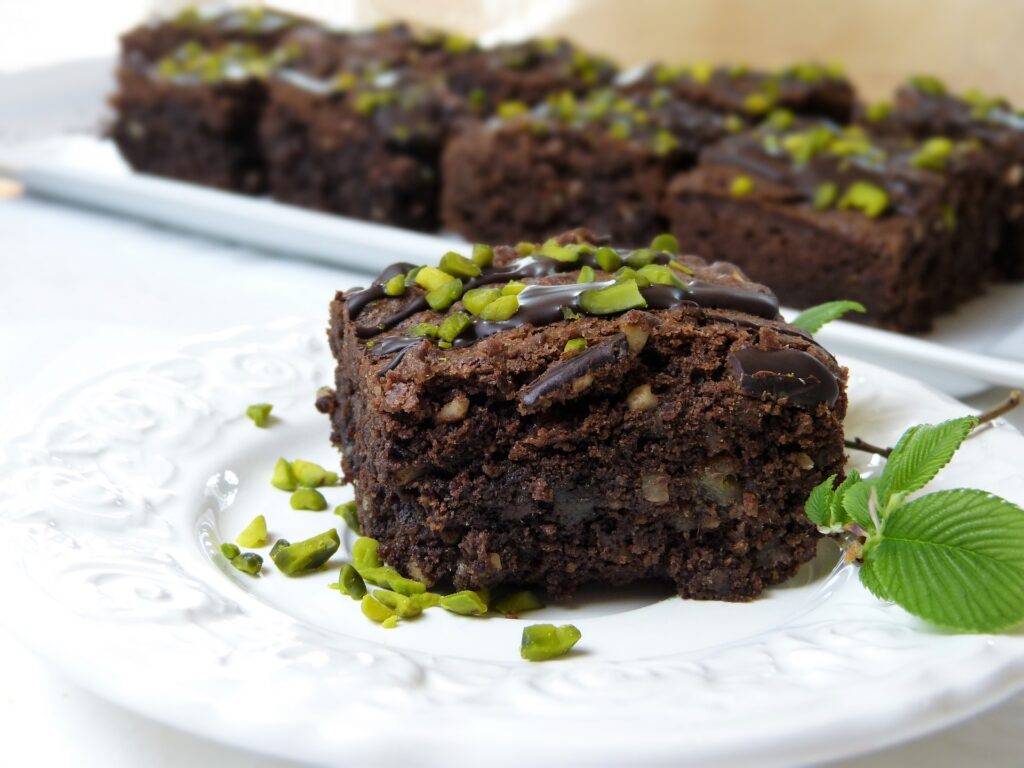 For chocolate lovers, these amazing, delectable chocolatey treats will keep your chocoholic inner child happy as pie.
Basic, delicious, gooey brownies await! Be sure to check instructions for extra notes like how to keep them gooey or how to get them firm in the middle.
If you anticipate you'll have some guests coming who would prefer or need vegan options, these delicious brownies will do the trick!
If you're looking for an amazing from-scratch recipe, this is your best bet for a fudgy textured choice! Just follow the instructions for best results.
Not technically brownies (you know, not being made with chocolate and all), but these decadent blondies are worth the effort for sure. Yum!
Want to dress up those usual brownies with some amazing mix-ins? Check out this list of delicious add-ins and how to plop them into the batter with best results for the most delicious and unique brownies around!
Me Want Cookies!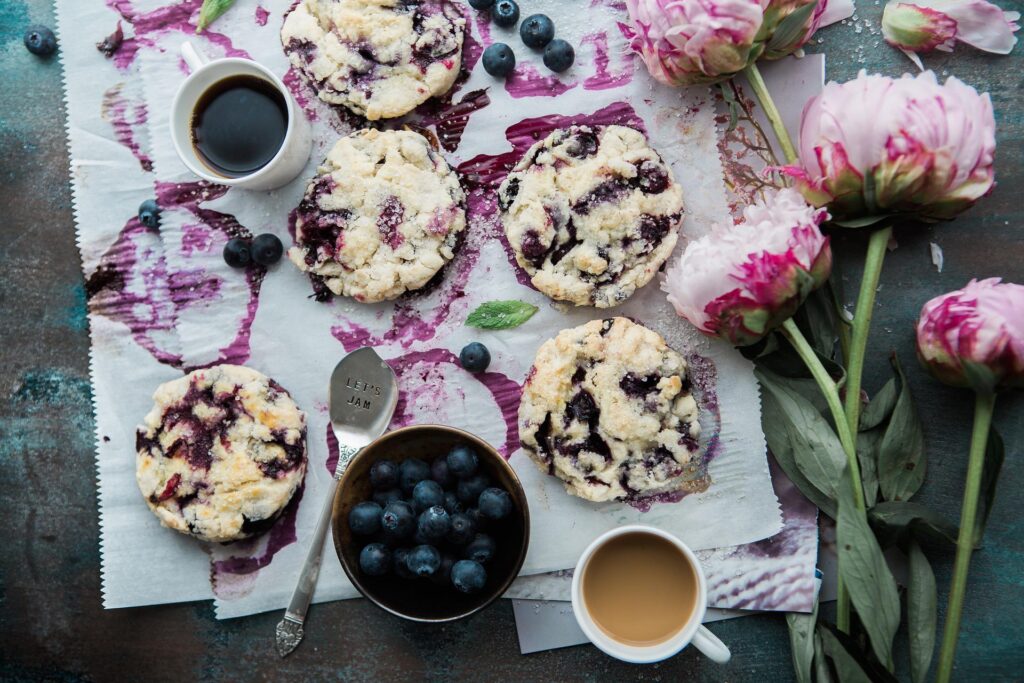 What dessert table would be complete without some chewy, gooey cookies? Check out these decadent recipes below for some great offerings for your guests.
You've got to have chocolate chip cookies, of course! So up the game on them with this incredibly delicious recipe.
These are a personal favorite of mine. Peanut butter, oats, chocolate… Combining together on the stovetop for an incredibly delicious treat!
For a colorful addition, whip up a batch of these Italian rainbow cookies. They're layered, they're beautiful, and they're deliciously coated in chocolate!
For a creamy, rich delight, whip up some of these Italian Ricotta Cookies. They're a blank slate for decorating and taste incredible.
The perfect choice for a wedding held in a church, these stained-glass cookies are beautiful and intriguing. And fairly easy to make. Yum!
Love those thick sugar cookies with even thicker icing you get from the store? This is basically your homemade (i.e., more delicious) version of those cookies. They're easy to make, taste amazing, and are oh, so delightful to decorate with icing in your wedding colors! For a special bonus, top them with complimentary sprinkle colors.
Strawberry lovers rejoice! These incredibly delicious cookies have that same homemade, "Grandma's best treat" kind of flavor to them, packed into a tinier package for your delight. Yum!
Of all the cookies, these are probably my favorite. Lemon! I absolutely adore lemon in any form it comes in, so these simple cookies are an absolute treat! They pair perfectly with strawberry shortcake cookies, too.
Need something without flour in the mix? Try this easy recipe for flourless fudge cookies your guests will adore.
Another decadent, rich cookie choice is this recipe for blueberry cream cheese cookies. They're sweet, tangy, and creamy-rich all in one tiny package.
Other Desserts to Die For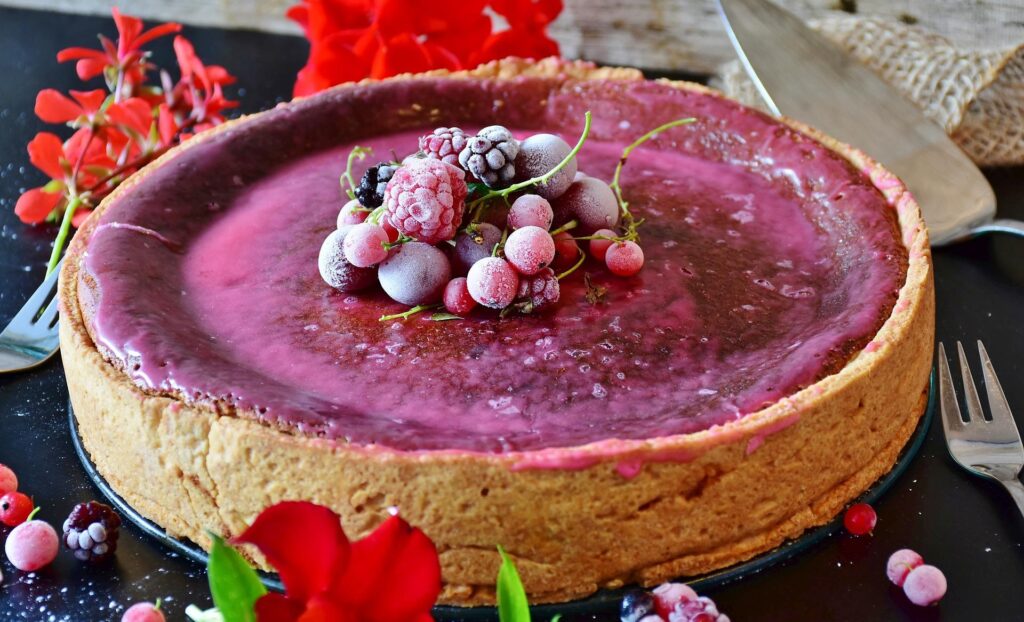 And for those who don't just want brownies and cookies, these flavorful fun bites will do the trick.
For fruity cheesecake lovers, this is a fantastic option for your dessert table. They're fairly easy to make and don't require any oven time. Plus, you can cut them up in advance and serve them up in cupcake pan liners for easy service.
Another easy one is this one-bowl recipe for red velvet cupcakes. They're delicious, they're easy, and they're the favorite of so many folks.
Banana chocolate chip muffins? Um, yes please! And these look absolutely amazingly delicious! It won't take much to whip them up and serve them out on beautiful trays.
These take a little more time than some of the other recipes (though honestly not much), so you may want to ask your baker to help you out. But whoever makes these, they're going to be delicious. Look at those berries!
Another delight is these pumpkin chocolate chip muffins. If it's pumpkin season, you can make them with fresh pumpkin. If not, canned pumpkin will taste just as good.
Finally on our list is this decadent no-bake treat – Oreo cheesecake! Make them up, cut in advance, and serve up in wrappers or on a platter for folks to serve themselves. It's sure to be a hit!
And bonus – Nabisco makes gluten-free Oreos now, so you can make it celiac-friendly!