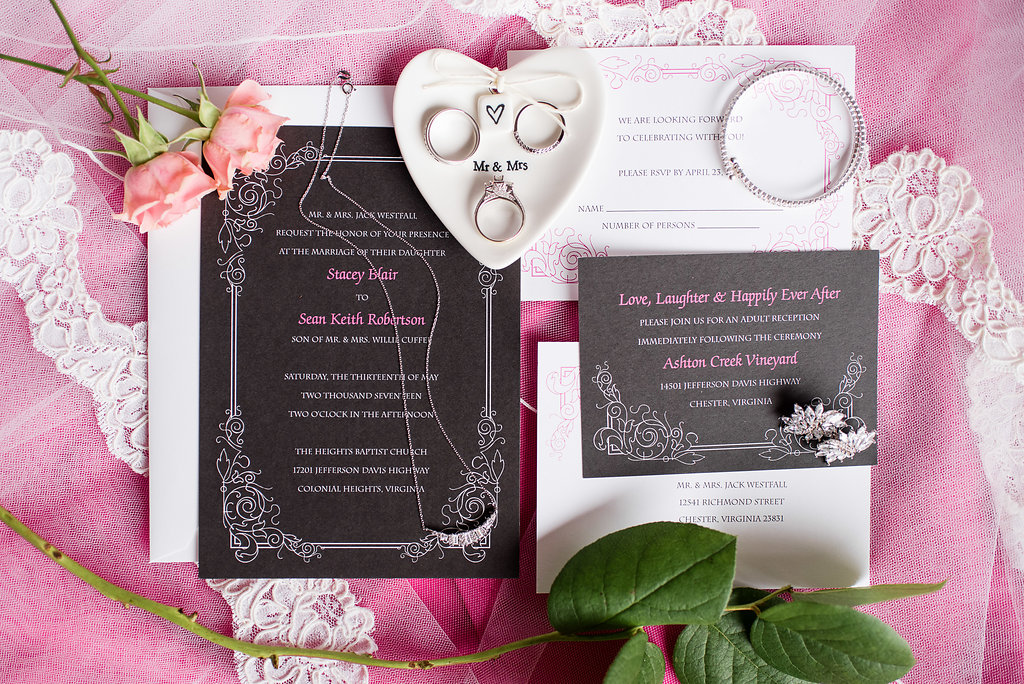 On May 13, 2017 Sean and Stacey were married at the Heights Baptist Church in Chester, Virginia. These star crossed lovers actually met 20 years ago but it wasn't until Stacey was at a VCU basketball game in 2014 (I just might have been there too Stacey, small world) that she saw Sean working as a broadcaster covering the game.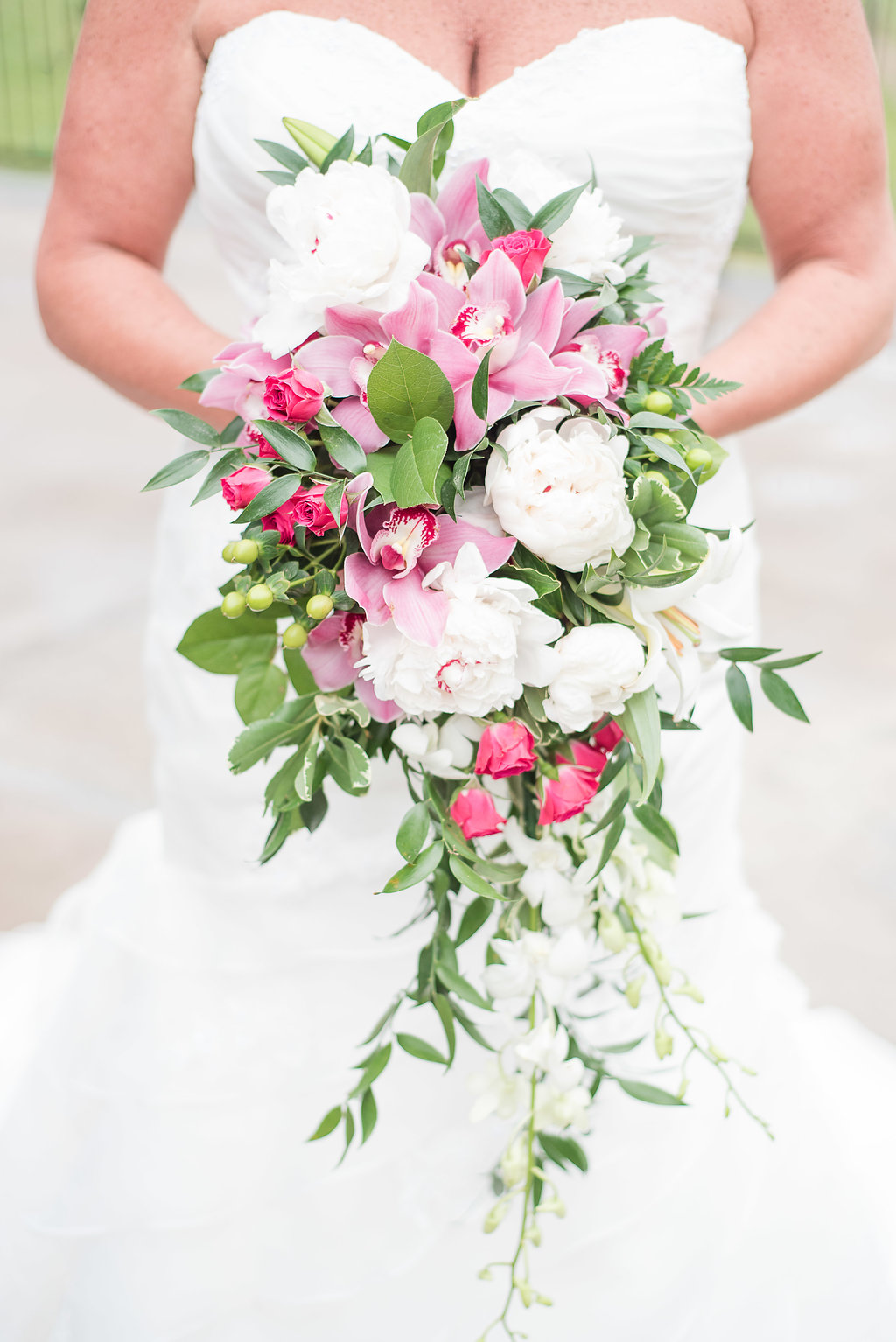 Stacey said, "Oddly enough, he had recently sent a friend request on Facebook that I hadn't accepted yet. I noticed him covering the game but he didn't know that I was there. I admit, I was totally checking him out. I have no idea who won that basketball game! I immediately went and accepted his friend request and we starting chatting. So, basically love and basketball brought us together!"
I love it, and would you look at that cascading bouquet! OMG, OBSESSED!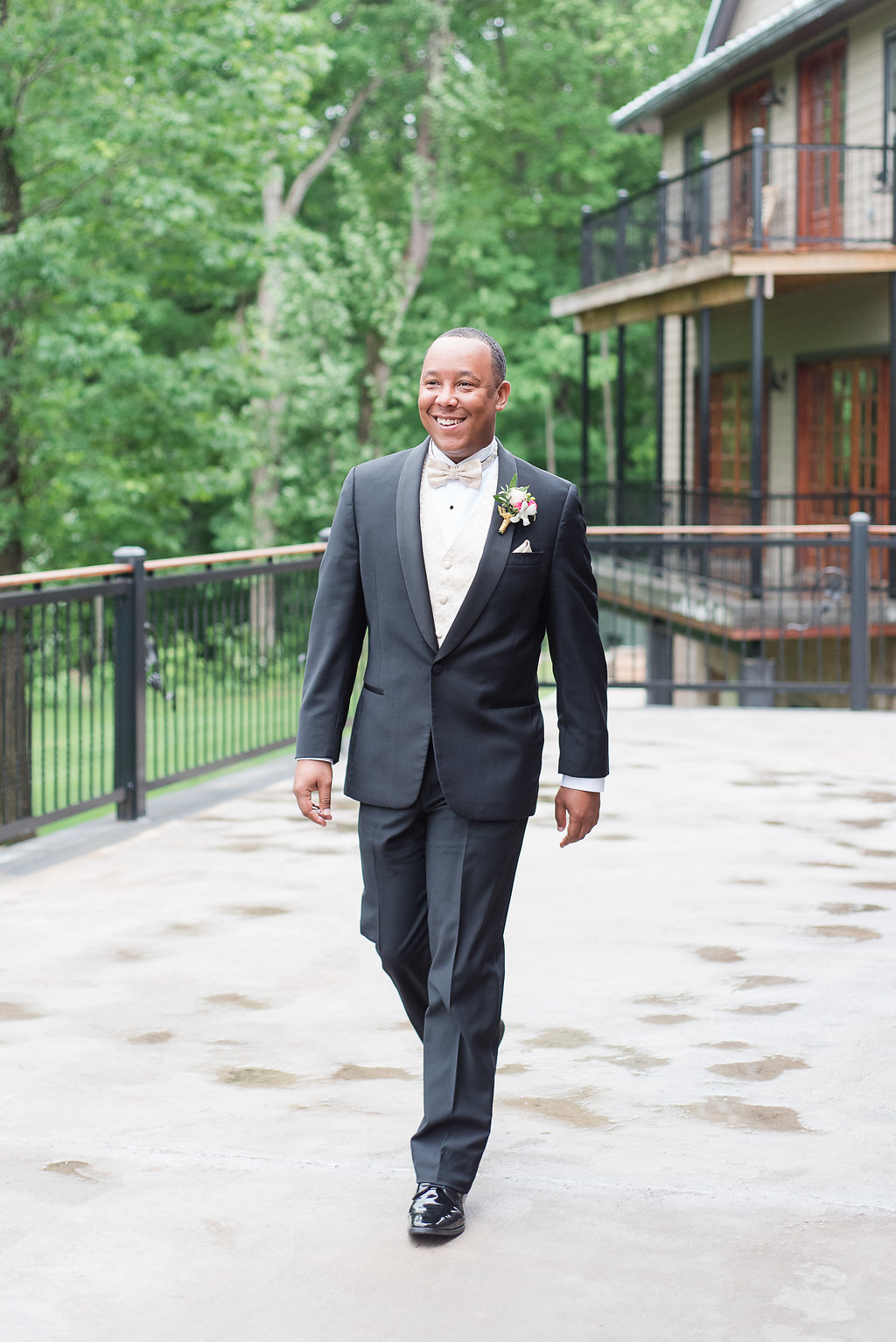 Their first look was as sweet as could be…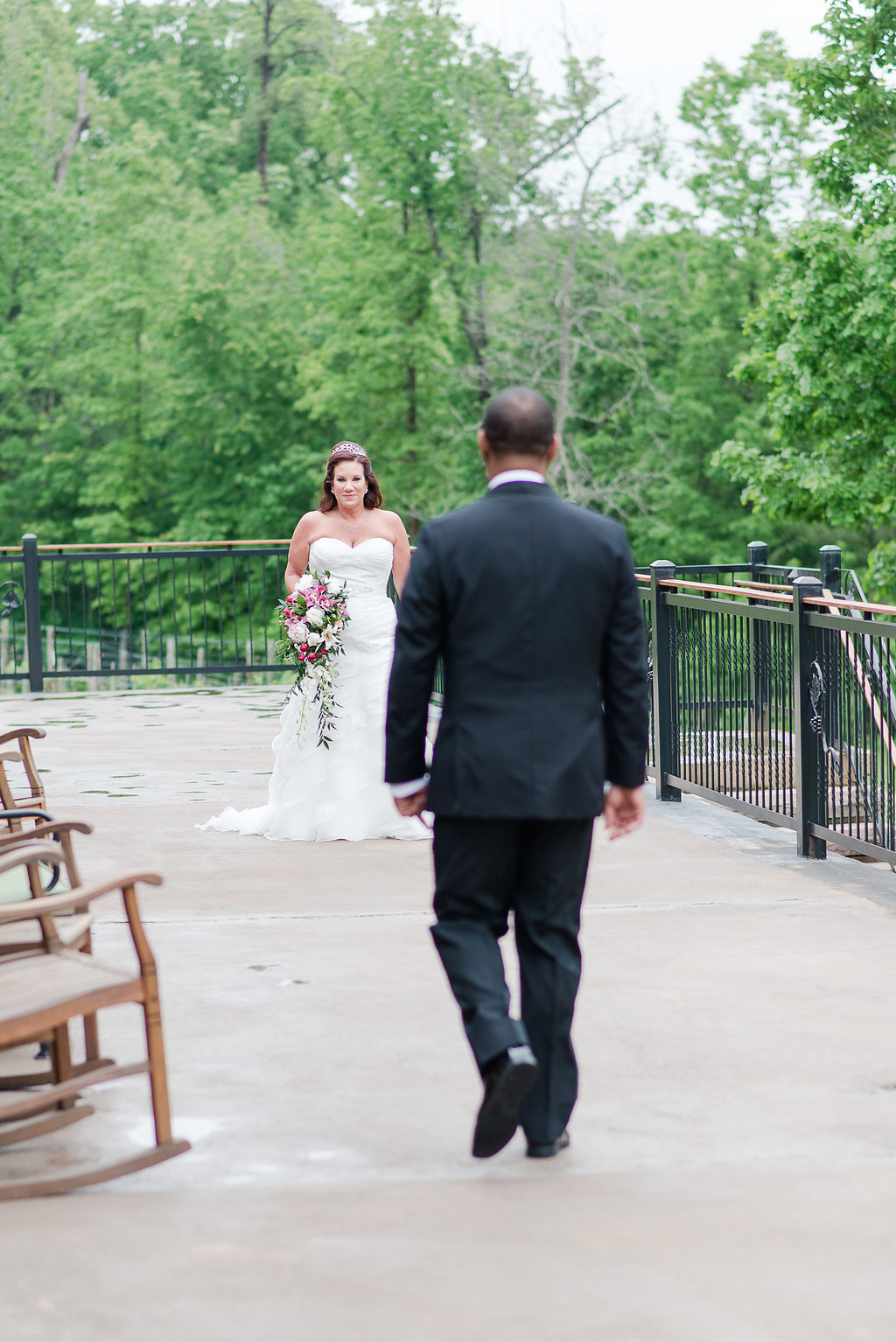 "Having that time BEFORE the ceremony gave us both a chance to appreciate what we were about to do and time alone to calm those butterflies down… I know seeing him calmed me instantly," Stacey said.
See y'all, I've been telling y'all, first look is the way to GO! Couldn't have said it better myself!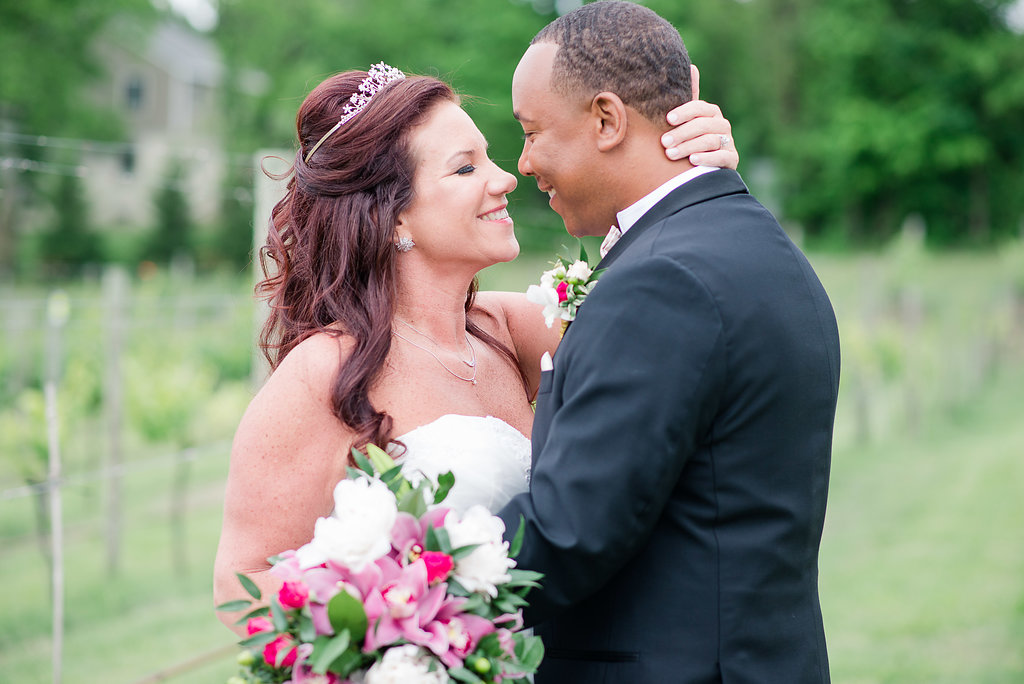 And it leaves time for perfect photos!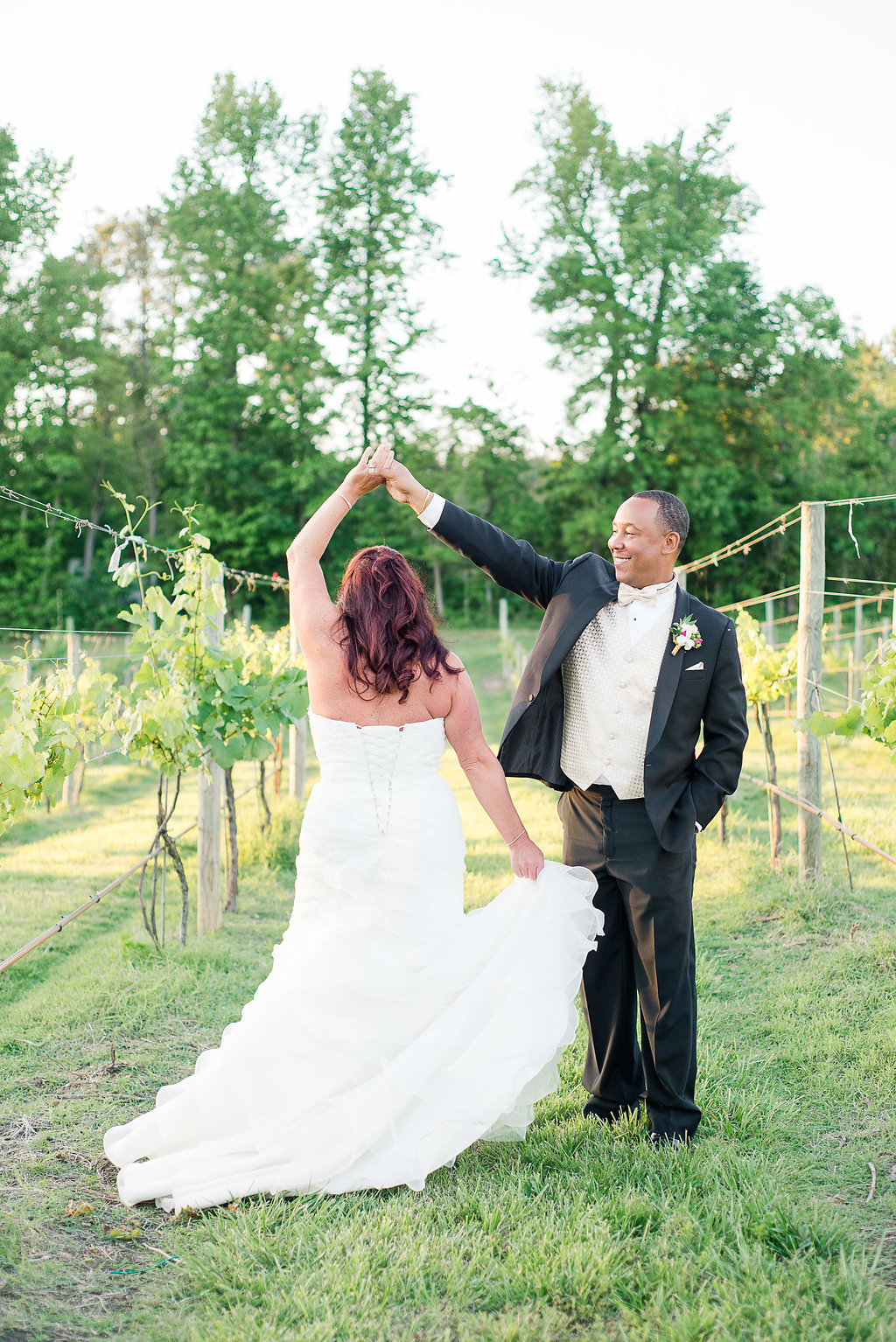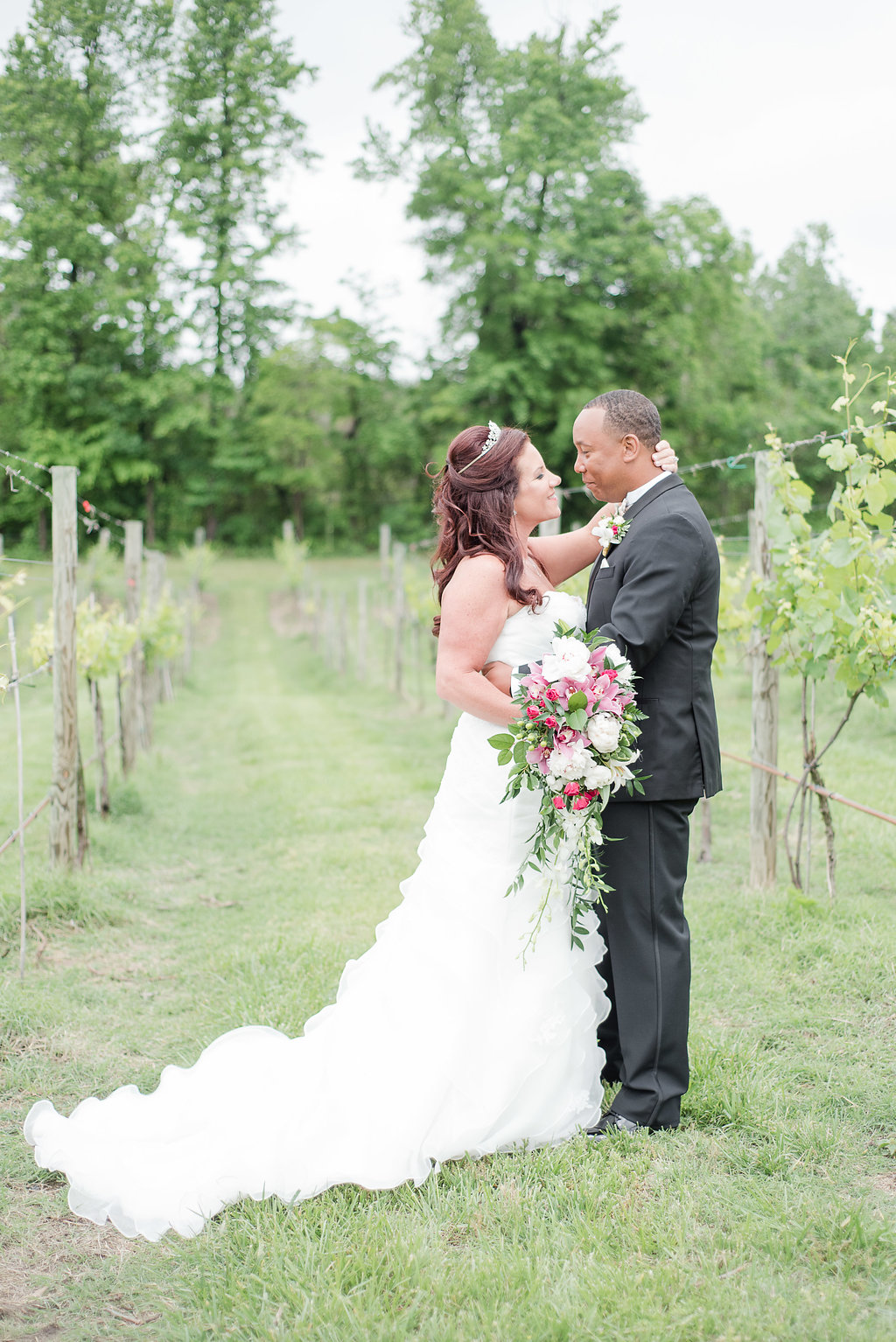 I love her dress!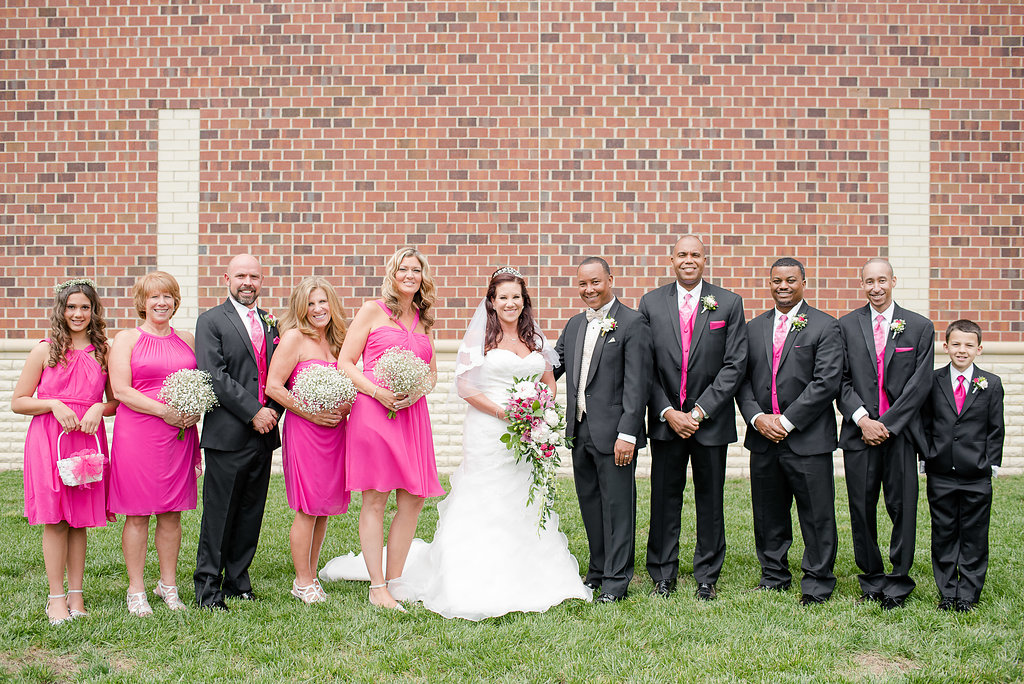 Their ceremony was oh so special and after, they headed to the reception at Ashton Creek Vineyard.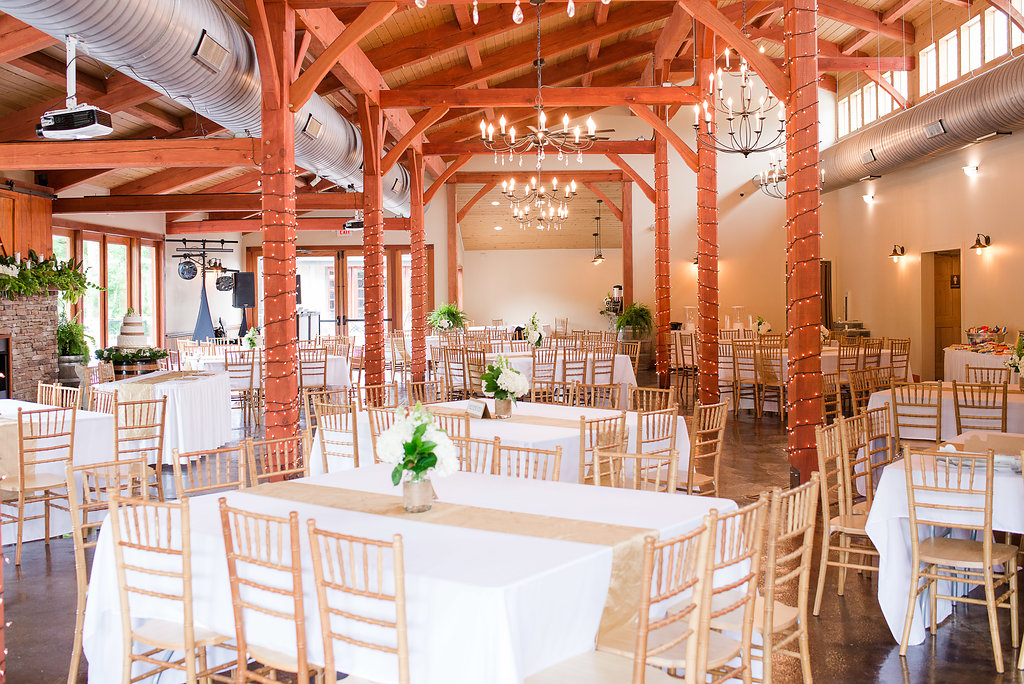 For decor, Stacey really wanted the winery to shine so she went with gold accents and lots of stunning greenery!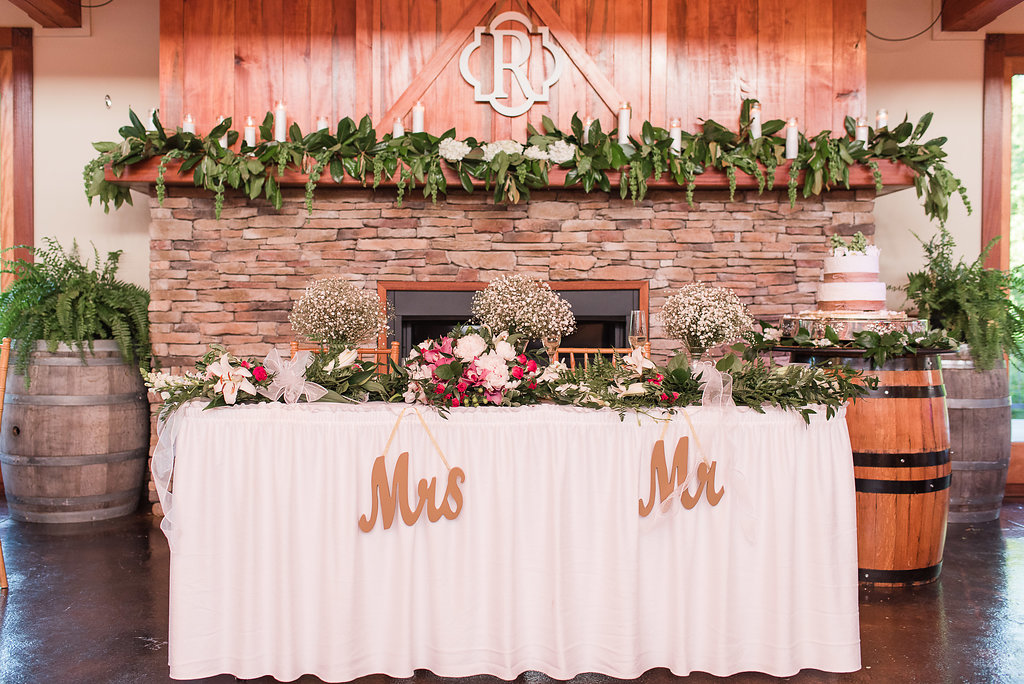 Lots of Belles of Ireland, ferns, and magnolia leaves, and white hydrangeas. The result was stunning!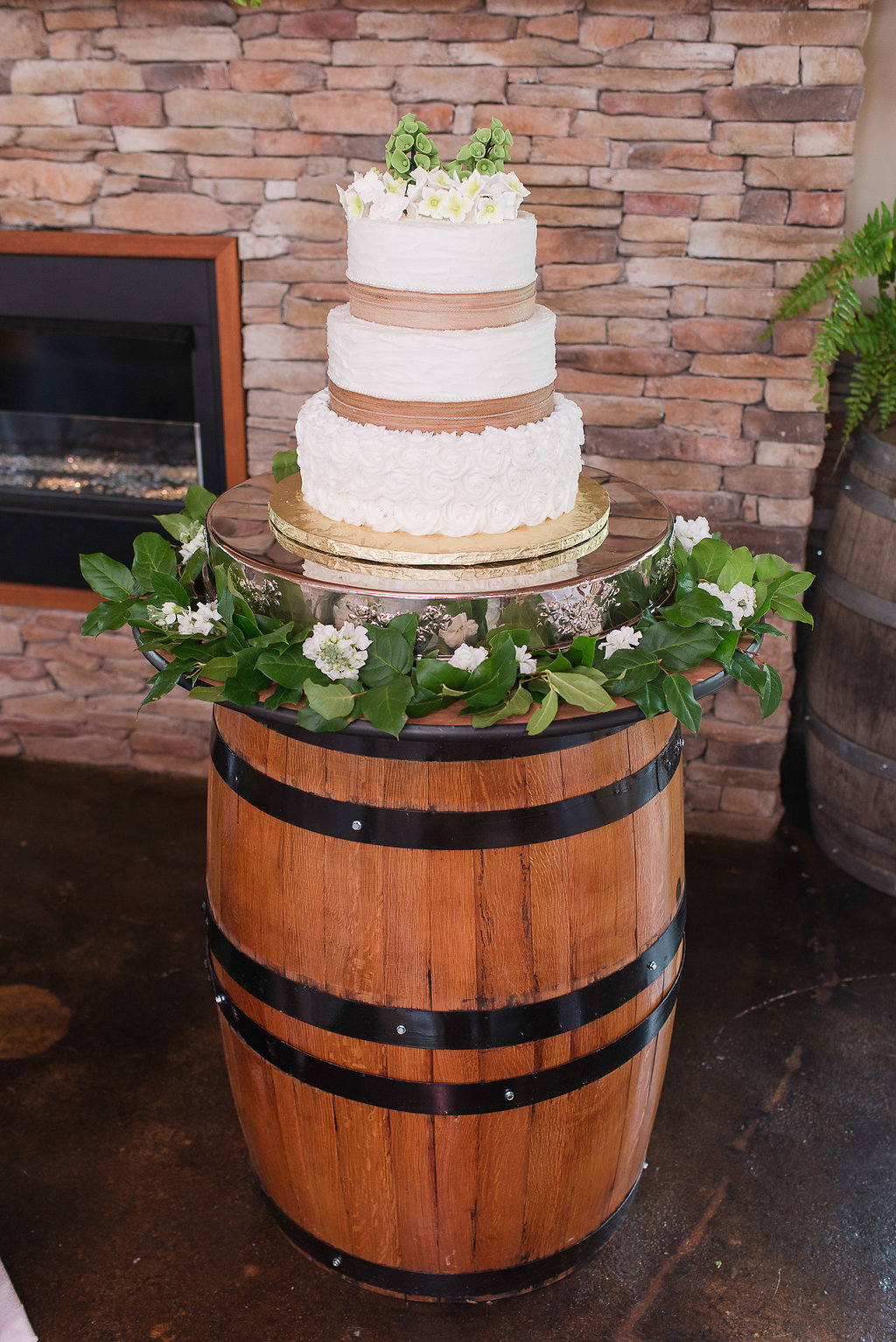 She also made sure to incorporate their mutual love for sports in their photo booth! VCU, Virginia State, and other colleges that their families and friends went to were represented.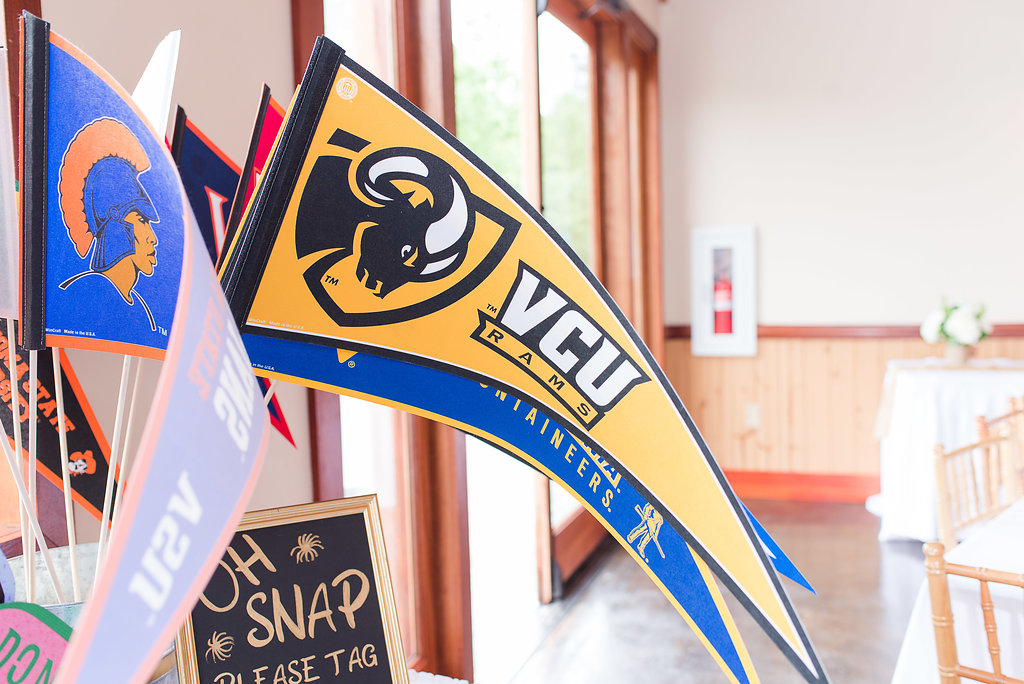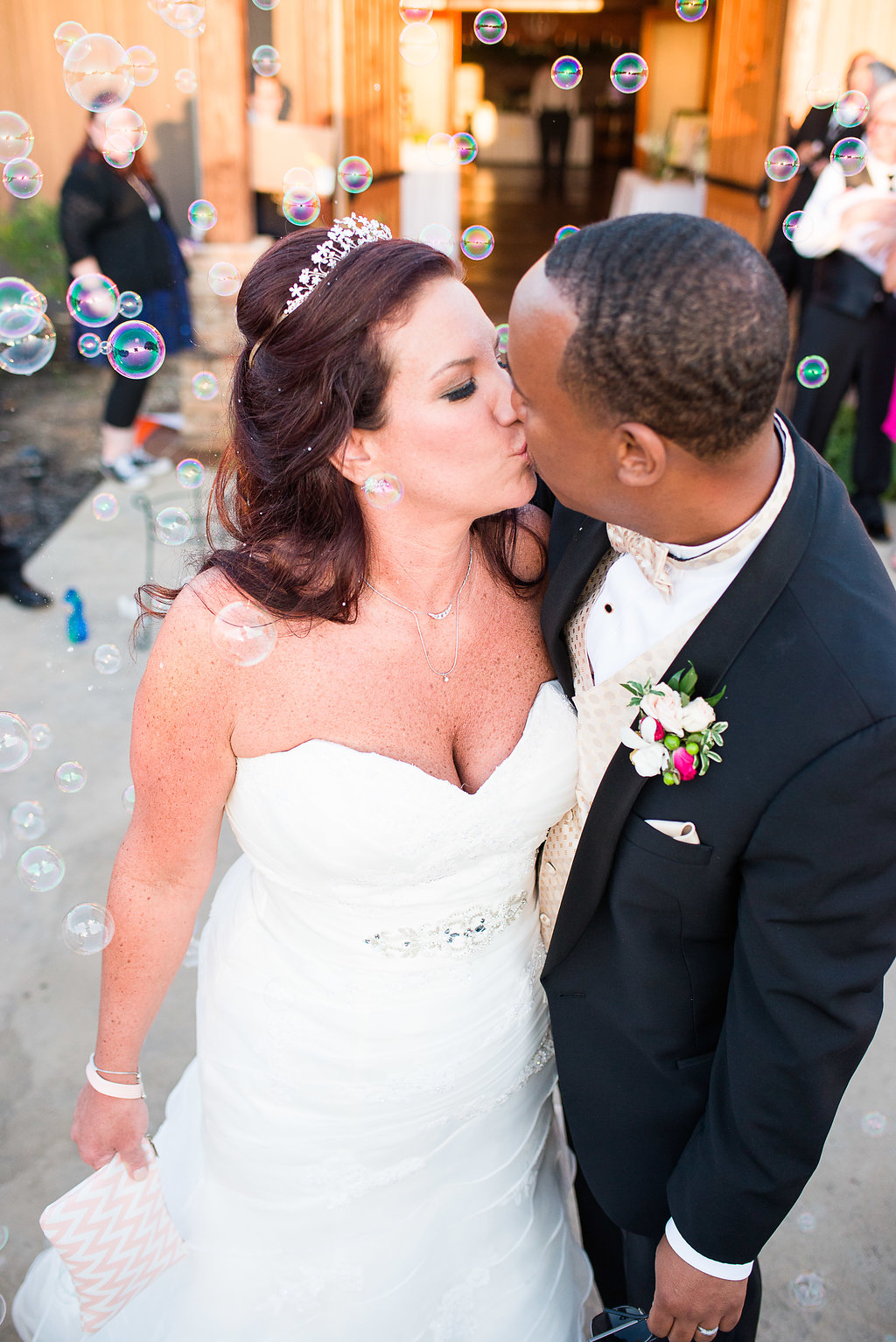 Congrats Stacey and Sean! And GO RAMS, GO!
From the Bride:
What was your favorite detail from the day? "It is hard for me to pick a favorite detail as I had so many things that were specific to us. And I made a lot of the signs myself – I was pretty proud of my craftiness! But if I had to pick one, it would have been the Guest Book – I made a book (using the photos from our engagement session) through Shutterfly that could be used as a place for people to sign. It is more along the lines of a coffee table book, so the best part is that the book sits on the coffee table at our home instead of packed away in a box. It is a daily reminder of what wonderful family and friends we had as part of our day."
What advice would you give to a bride to be? "Best advice – once you make a decision about one part of the wedding, stop looking at other options. I probably would have changed my mind a million times if I hadn't done this and turned into a raving lunatic. There are just so many options, but go with your gut instinct on what you want – ask people to help you make that instinct a reality. Trust your loved ones to help you create your vision. This is YOUR wedding day – and people are going to have A LOT of opinions – but in the end – you, not all the guests, will remember all the details – so do it YOUR way!"
Photos by Caiti Garter Photography
Flowers by Over the Top Flowers