Spend Your Wedding Gift Funds With One of These Unique Ideas
By: Alice Robertson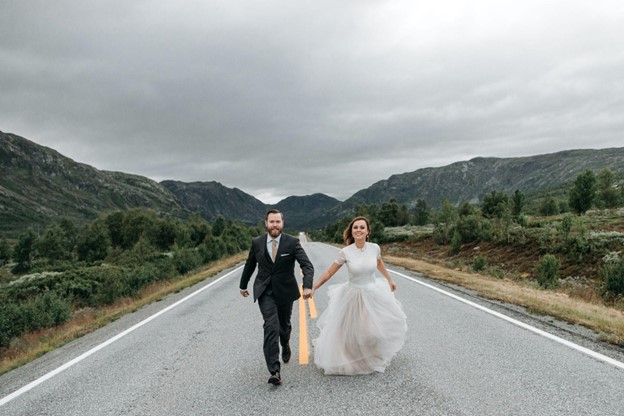 For most couples, the big day brings not just joy and excitement for what's to come but also quite a few monetary gifts that can help them start a life together in comfort. If you've recently gotten married and have a large amount of cash after the reception, there's no time like the present to try and figure out how best to spend or save the money.
As a new couple, you're likely planning your future together already; are you ready to buy a house? Do you have a great idea for a business venture? There's lots to plan for, and the sheer number of possibilities can easily become overwhelming, so use this guide from Virginia Bride Magazine to help you get started.
Use the Money for a Down Payment on Your First Home
Many couples are eager to start their life together in a new home, where they can merge their belongings and build something of their own. Purchasing a house is a major expense that can't be done without significant savings, but if you have a lump sum of money accumulated through wedding gifts, you can put it toward a down payment. Depending on the type of loan you get, you'll likely need to put down at least 6% of the total cost, but some loans only require 3%, so do some research to find out your options. Keep in mind that if you go with a lower down payment, you'll be paying a higher amount each month toward the mortgage.
Start an Emergency Fund
If one of you already owns a home, it's wise to consider using your wedding money to start an emergency fund in order to give yourselves some padding where home repairs and maintenance are concerned. Having such a fund will give you peace of mind and help to eliminate stressful, unforeseen circumstances that would otherwise require you to pay for costly things like replacing a busted hot water heater in winter or a broken down HVAC system during the hottest summer months. Such a fund could also come in handy for your vehicles or medical bills, allowing you to take care of major financial responsibilities with ease.
Build a Business Together
Many couples find that it's not enough just to save money; by using your wedding gifts to build a business, you can create a solid future for yourselves and do something you enjoy for a living at the same time. Think about the type of business you'd like to start and whether you could do it from home or if you'll need a storefront or office.
Funding a business involves several different aspects, including covering the costs of permits and licenses, registering your business name, and securing a location, but these days it's easier than ever to start a self-funded business using online resources. In fact, you can launch your business in about 7 steps as long as you have a great business plan in place. Look for tools like this guide on starting a company to get started with securing a tax ID, choosing a business structure, and creating an operating agreement.
Pay Down Your Debt
Another great way to secure your future is to pay down your debts together and pave the way for saving money and building up credit. This is especially helpful if you're not ready to buy a home yet, or if you want to start preparing for retirement. Consider utilizing some debt consolidation tools, and sit down together to go over your bills and credit history. Not only is this helpful when it comes to saving money each month, it can allow you to gain some insight into spending habits and figure out where the two of you might need to come up with a sound money management strategy.
Make Retirement a Priority
While paying down debt can certainly help pave the way for a comfortable retirement, it's important for many couples to actively prepare for their golden years, something many Americans aren't able to do. In fact, about 60% of people in the U.S. don't have a retirement account that will allow them to build a nest egg for their senior years. Take a look online to find some resources that will help you invest in safe securities, and consider starting a 401K or other retirement account if you don't already have one.
Start a Savings Account for Your Children
Planning for your own future is one option, but if you and/or your spouse already have children, you might also consider using your wedding gifts to start savings accounts for them. This money can be kept safe in the bank until they're 18 and ready to go to college, buy their first car, or cover living expenses, or you can allow them to access the account at a certain age to help them learn how to manage money responsibly, understand responsible spending, and gain a measure of financial independence.
Invest in Yourselves
If your wedding gifts add up to a large amount, consider breaking it up into smaller portions and distributing it to different areas. You might use some as a downpayment on your home and utilize the rest as a vacation fund for the two of you to use on a getaway when things get too stressful, for instance. This way, you get the benefit of responsible savings while still allowing for a treat when you need one.
Figuring out how to spend your wedding gift money can take a little time, especially if you and your spouse have different ideas on how to utilize it. Whether you choose to start a business, buy a home, or start a savings account, there is no one right way to go about it, so consider all your options before committing to one.
Virginia Bride Magazine has been serving Virginia brides with trusted resources when planning a Virginia wedding since 2007. Call 804-822-1768.
Photo via Pexels